For over 60 years, John Blashford-Snell has been exploring some of the planet's most remote, inaccessible and dangerous places; his name is known globally for his daring adventures and intrepid journeys of discovery. Now, well into his eighties (and still planning future trips), he has gathered together in a single volume a collection of tales from Africa, Asia and the Americas.
A mix of mostly new writing combined with some old favourites, From Utmost East to Utmost West contains tales from some of the 100 or so expeditions he has led in pursuit of archaeological, anthropological, botanical, biological and zoological objectives. The below is an extract taken from the book that details John's experience of the first vehicle crossing of the Darién Gap.
* * *
Back in 1970, meals in the Ministry of Defence canteen were no great gastronomic delight, so when I was invited out to lunch by a gentleman from Canning House, an Anglo-Hispanic organisation, I accepted gladly. Julian du Parc Braham, a retired colonel wearing a purple bowler hat and sporting a monocle, greeted me at the restaurant and once we were seated at our table, came straight to the point. 'What do you know of the Darién Gap?' he asked as he filled my wine glass.
'Nothing,' I admitted, whereupon he proceeded to describe the inhospitable and almost impenetrable area of dense jungle, hill and swamp that lay between Panama and Colombia, forming an obstruction that was blocking completion of the 17,000-mile Pan-American Highway between Alaska in the far north of America and Tierra del Fuego, on the southern tip of South America.
I learned that it was in Darién that Balboa, the Spanish conquistador, had stood on a peak and caught his first glimpse of the Pacific in 1513. My host then went on to explain: 'Until the Pan-American Highway crosses the Gap there will be no uninterrupted road connection between the continents of North and South America, and the Latin American nations are now stepping up their campaign to persuade the US government to fund the construction of this vital missing link.' He added that several costly expeditions had already failed to blaze a trail right across the Gap, which includes the vast Atrato Swamp, and that this had not helped the case.
Having outlined what sounded like Mission Impossible, the Colonel paused momentarily before revealing what all this was leading up to. 'You're a Sapper with a reputation for overcoming obstacles,' he said challengingly. 'Can you do it?'
Never having been to South America, I asked for time to consider and went off to consult the army's Engineer-in-Chief, Major General Griff Caldwell, formerly of the SAS. He was immediately enthusiastic about the idea. 'Of course we must do it,' he insisted. 'It will be jolly good for international relations and excellent experience for the troops.'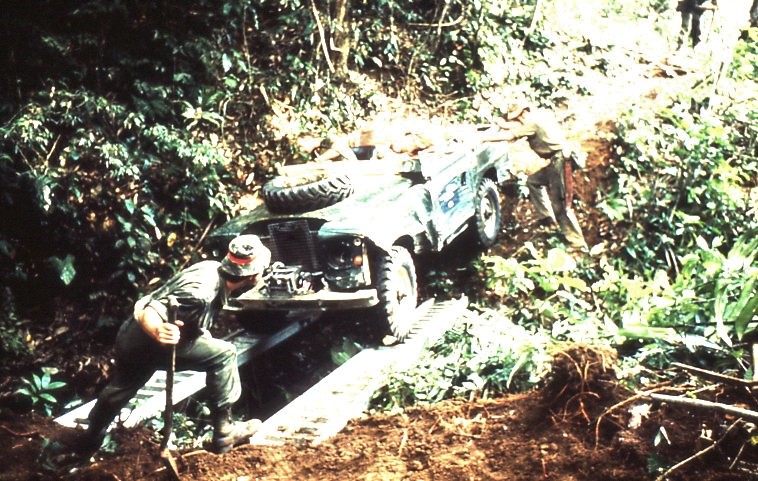 And so it was that, with backing promised by the British, Colombian, Panamanian and US armed forces, our team set about planning the assault on 'El Tapon', or 'The Stopper', as the Darién Gap was known on account of its reputation for impenetrability. Clearly, it would not be a picnic! Apart from exploring a possible route through it, we were also required to conduct a scientific programme, with scientists from the four countries researching the botany, biology, geology, geography, entomology and zoology of the region. Medical and veterinary subjects as well as the protection of the local indigenous people were also to be studied.
Over the next six months we recruited fifty-nine men and five women from Britain and the USA, plus forty Panamanian Guardia Nacional, along with thirty very tough Colombian servicemen. I was fortunate to find a skilful logistician, Major Kelvin Kent, to act as my deputy, as well as several experienced field engineers and other members of the 1968 Blue Nile expedition. Rosemary, or 'Rosh', Allhusen, a very able young lady and experienced horsewoman, became my PA.
Tim Nicholson, secretary of the newly established British Trans-Americas Expedition committee, and the team worked non-stop to gather sponsors for fuel, rations and equipment from a host of generous companies. The Royal Automobile Club, the Daily Telegraph and the Scientific Exploration Society gave their support and Zenith Watches produced some rugged automatic watches.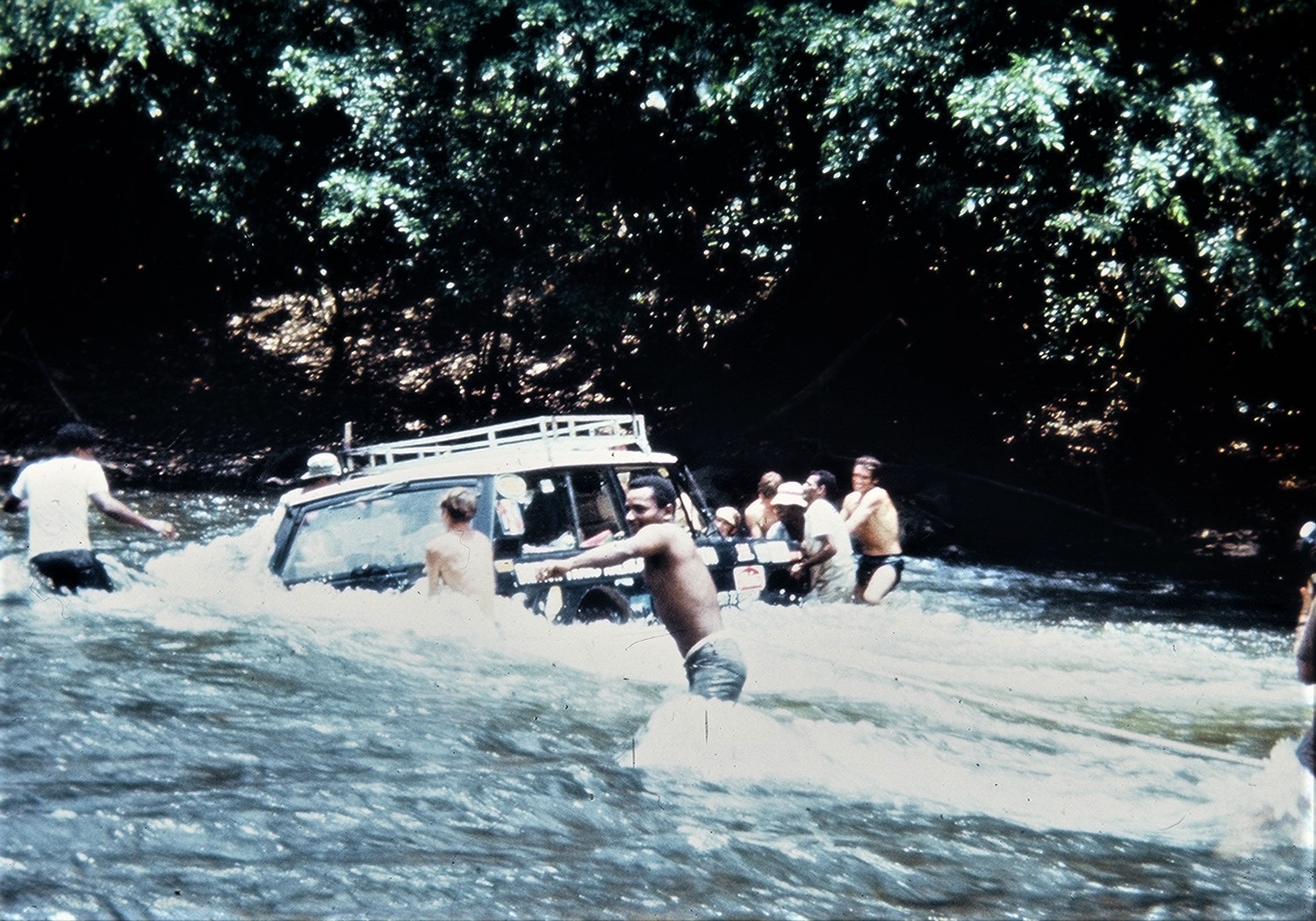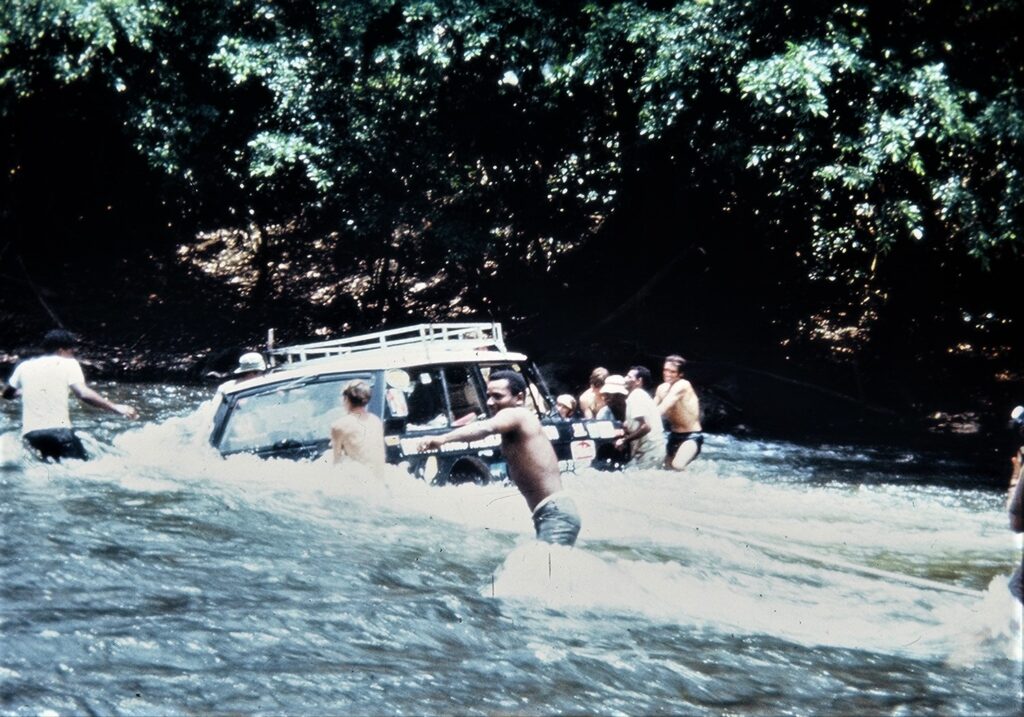 In spite of all the support there were still funds to be raised and, as always, we needed some robust 4WD vehicles. Rover had just produced a new model intended to be a world-beater and agreed to lend us a couple of them. Thus in December 1971 two brand new Range Rovers were flown to Alaska by the RAF, along with a crew from the 17th/21st Lancers, under the leadership of Gavin Thompson, who then started the long drive south. There was an early setback when a 200-yard skid on the frozen ALCAN Highway led to a collision with a huge truck but rapid repairs soon got everybody back on track. Driving down the length of the United States and then on through desert and rutted tracks in Central America, they had already covered 5,000 miles by the time they met up with our main force in Panama City in January 1972.
The wet season here usually ends in mid-December, leaving about three relatively dry months in which to cross the Gap before the heavy rains return. Unfortunately, rain was still falling steadily in mid-January and as a result we set out through a sea of mud. During an air reconnaissance flight in an Army Air Corps Beaver provided by the Ministry of Defence, I got my first view of Darién, one of the most difficult and dangerous wildernesses in the world.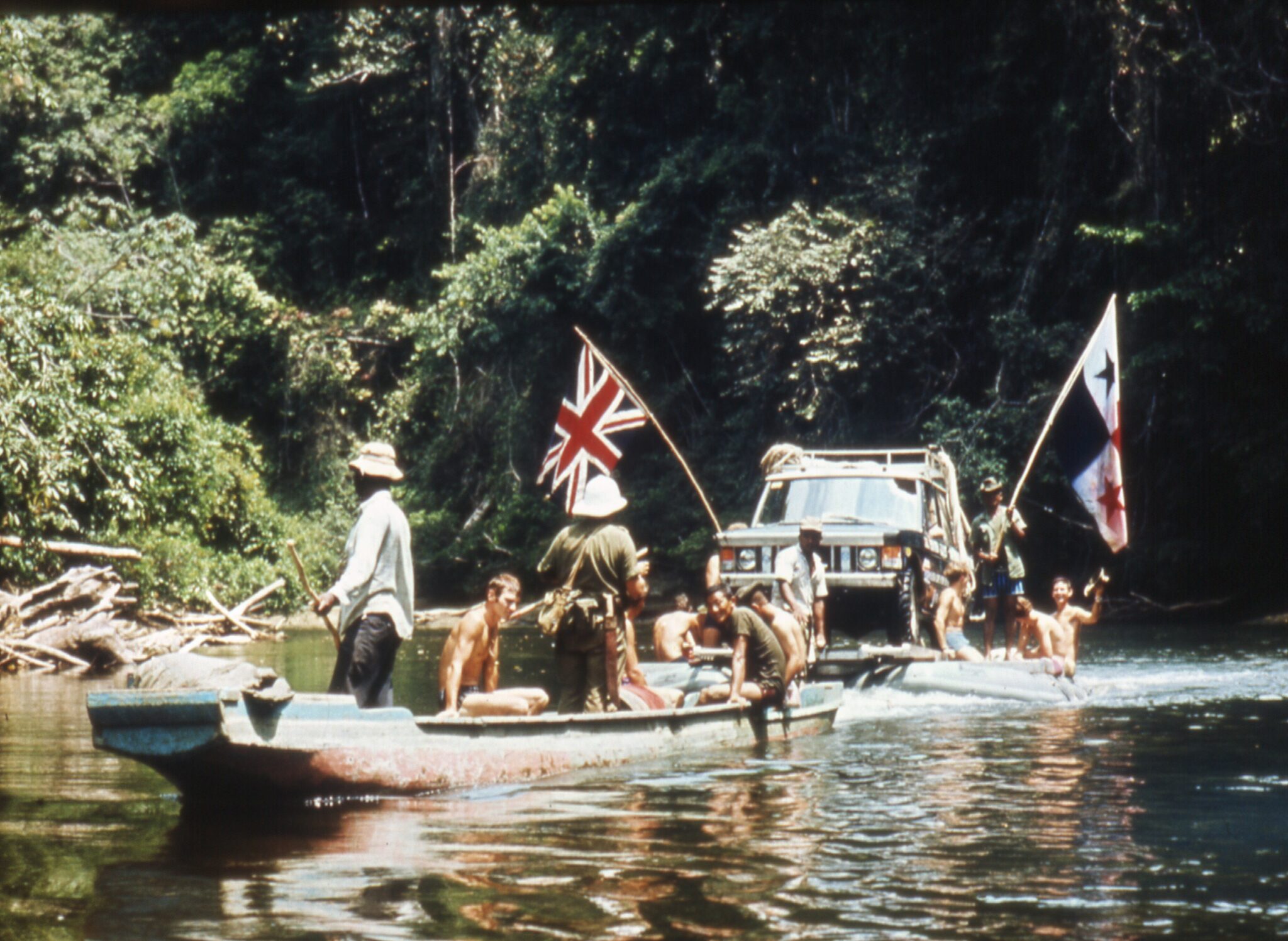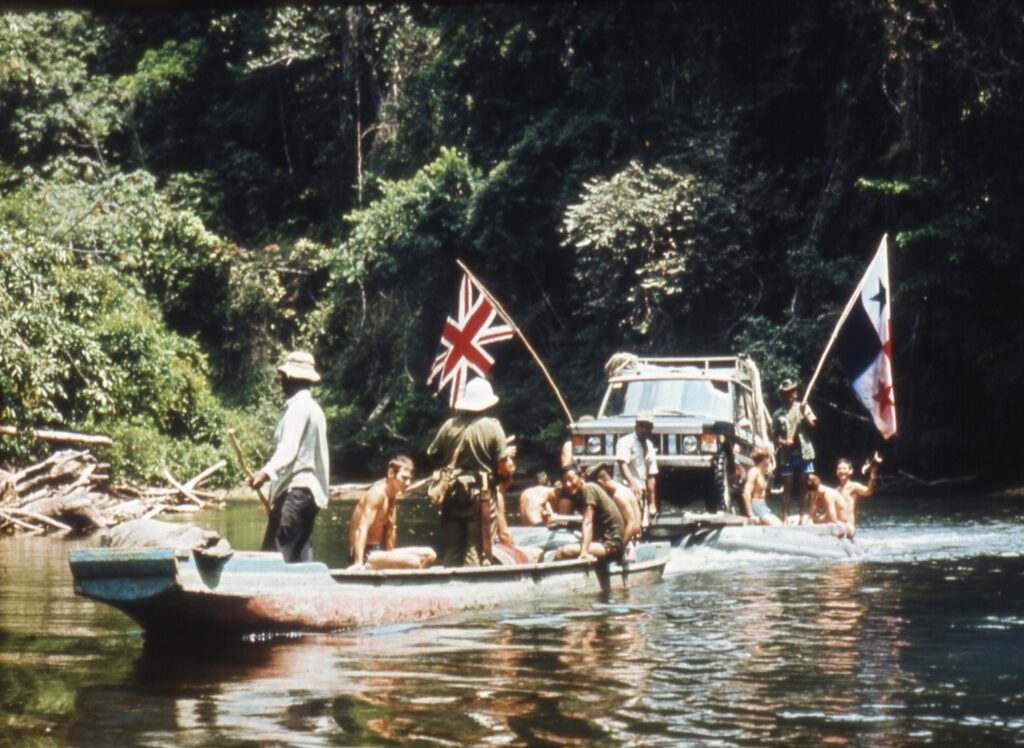 The sun glistened on the thick brown coil of the Bayano River, making it look like a giant snake. The altimeter read 400 feet, and yet it seemed as if we were almost brushing the tops of the tallest trees as we flew on. I looked again at the green carpet around their base. What we were seeing was merely the treetops: the real problem lay below. The thick undergrowth, looking like shrubbery, was in fact the canopy of lesser trees. The river alone provided the only break in the green mass that stretched as far as the eye could see in any direction. Making a tight turn for a photographic run, I found myself clutching the Polaroid camera to avoid it being sucked out of the open window. Our eyes searched in vain for any sign of a track. There was nothing to be seen.
---
More information
You can read more of John Blashford-Snell's adventures in his book: