We're surely not the only ones bored of staring at the same four walls. But while real-life travel remains off the cards for the time being, there are plenty of opportunities to explore the world in just a few clicks, thanks to the rise of virtual travel experiences.
Wander along the Great Wall of China with your morning coffee in hand. Dive down to Indonesia's coral reefs during your lunch break. Treat yourself to a luxury wine tasting experience after dinner. Drift off to sleep with the soothing sound of rain in Ghana's Ankasa Forest filling your ears.
Here is a selection of some of the best virtual travel experiences on offer right now to help keep you sane until we can enjoy the real thing.
Be transported to the world's greatest forests
Sounds of the Forest was created in June 2020 when it became clear that Timber Festival – an annual three-day event held in the heart of the UK's National Forest – could not take place due to coronavirus restrictions.
The festival's organisers, in a bid to help people connect with and be inspired by nature, asked their followers to contribute to the first global forest soundmap by submitting recordings of their local woodlands.
The audio postcards have proved a much-needed tonic, transporting more than 1.5 million listeners to forests across the globe. To date, over 70 countries have contributed to this open-source library, with every continent represented. If you're keen to get involved, why not submit a recording from your next woodland stroll?
Escape to the African wilderness
Since its conception back in 1999, Africam's key objective has remained the same – to provide wildlife enthusiasts with live windows into the African wilderness. The only aspect that has changed over the last 20 years is their technological capability!
At the turn of the millennium, with the internet in its infancy and limited resources, Africam was only able to display a series of static snapshots taken 30 seconds apart. Fast forward to today and high-resolution cameras have been installed in even the most remote locations.
One of the most popular livestreams is 'Naledi Cat-Eye', a webcam set up at the eye level of a leopard near a watering hole in South Africa's Balue Game Reserve. It routinely captures incredible shots of big cats, elephants and giraffes approaching the water to take a drink.
Whichever livestream you choose, Africam is free to use. However, it is worth noting that there is a premium subscription available that removes all advertising material.
Swap windows with a stranger
If you're growing tired of seeing the same view from your window, day in and day out, then WindowSwap will be a welcome break to the monotony. This little corner of the internet allows travel-hungry souls to look through someone else's window for a short while.
There's no knowing where each window will open up. One minute you could be looking out over New York City and the next watching the sun set on the Australian outback. You're also welcome to submit your own view so that others can virtually travel to your window – simply record a 10-minute, horizontal video with part of your window frame in the shot.
Treat yourself to a luxury wine-tasting experience
Let's face it – we could all do with a stiff drink right now. So why not treat yourself to a wine-tasting experience from the comfort of your own home?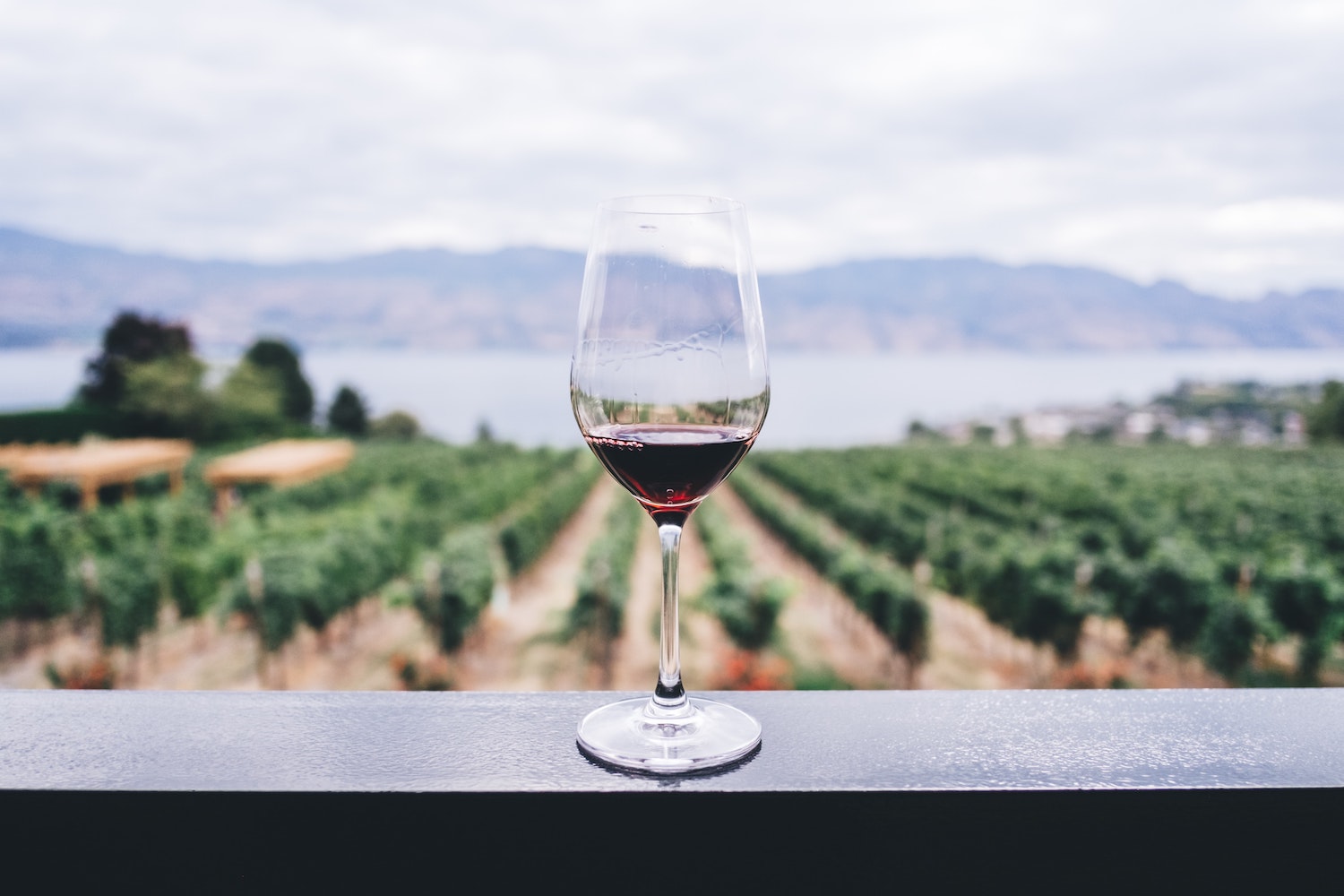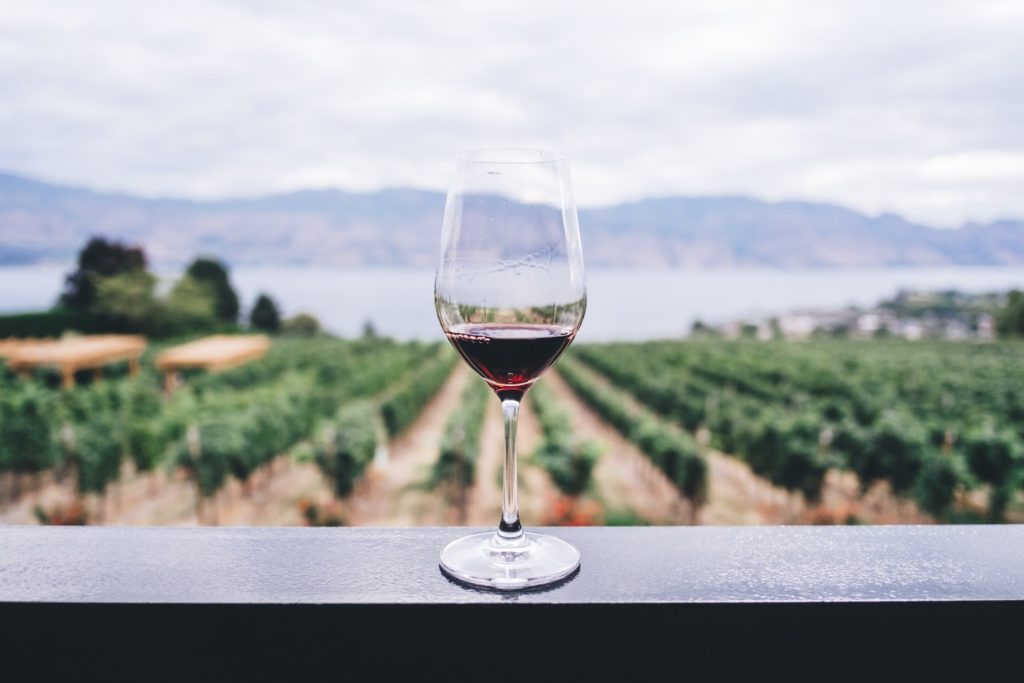 DesignMyNight have teamed up with a specialist from Winfield Wines to provide luxury wine tasting for two via Zoom. They're currently offering three classes: Quarantine Wine Tasting, Giro D'Italia and Le Tour de France Tasting. While the first class, with its global approach, is perhaps a more fitting introduction to the art of oenology, the latter two focus on the diverse wine regions of Italy and France respectively. Tickets start from £58 and cover the cost of six delightful tipples and a wine education from a Wine & Spirit Education Trust (WSET) qualified sommelier.
Explore the New Seven Wonders of the World – without the crowds
The Great Wall of China. The Taj Mahal. Petra. The Colosseum. Chichén Itzá. Machu Picchu. Christ the Redeemer.
Chosen back in 2007 by an online poll, the New Seven Wonders of the World feature prominently on many travellers' bucket lists. And although you may not be able to visit these impressive sites in person just yet, you can get one step closer with these virtual tours from The New York Times.
Their 360-degree interactive videos are not only packed with historical information and interesting facts, but they're also captured in moments of solitude, allowing you to explore every nook and cranny away from the crowds.
Stroll through one of the USA's famous national parks
In the depths of winter, the prospect of braving the bitingly cold air for a lockdown walk is, at best, an unappealing one. So, if you're searching for an alternative escape to those same four walls, swap your walking boots for a warm blanket and try this virtual tour of California's Yosemite National Park.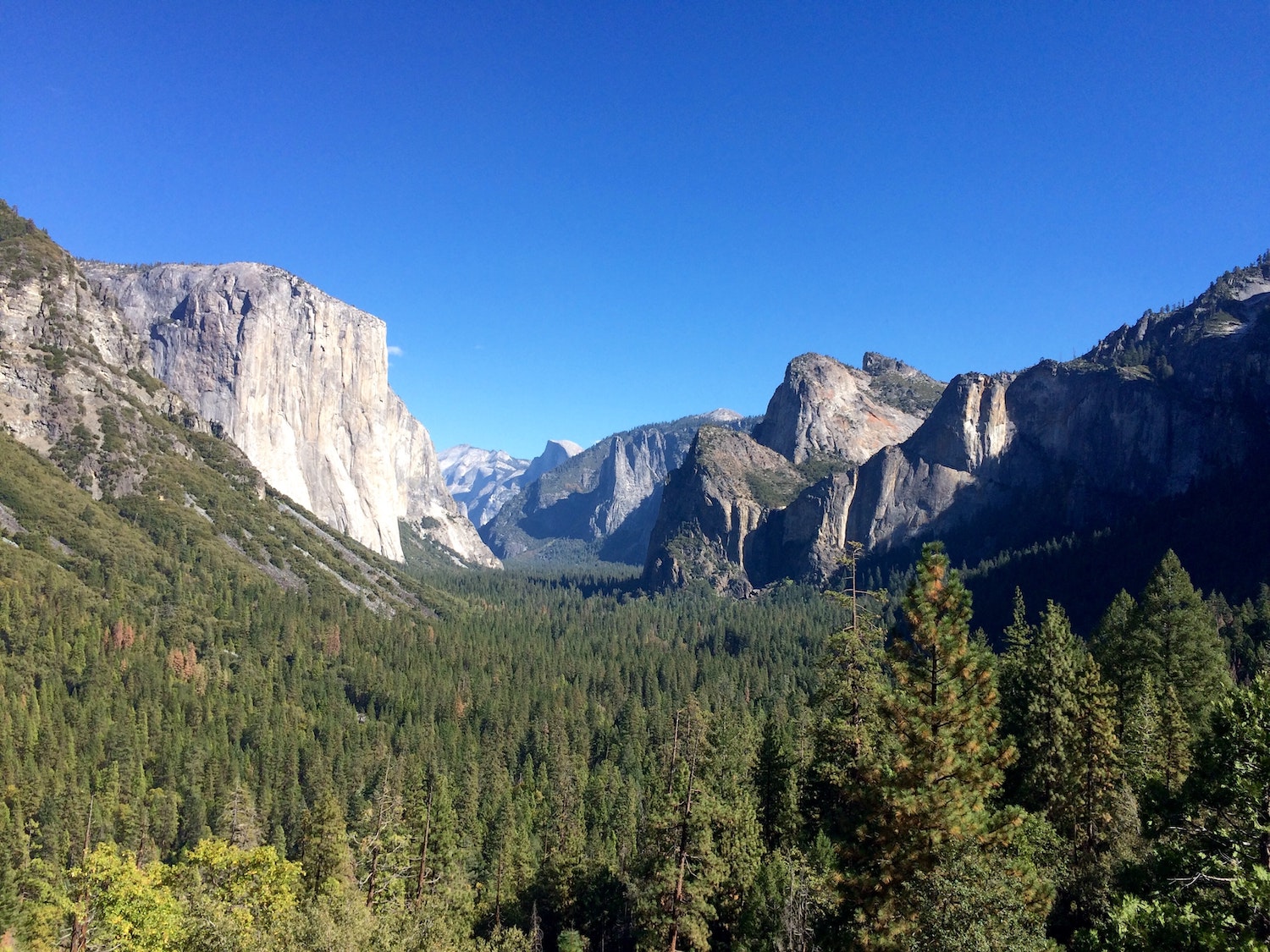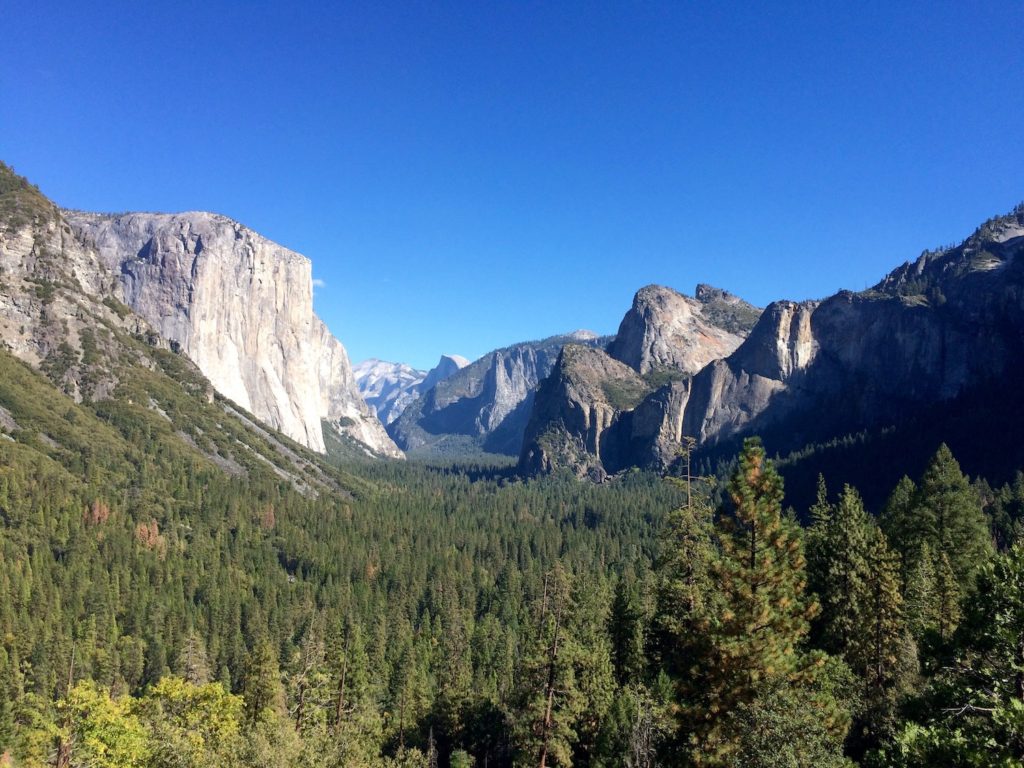 The scale and quality of this project is unprecedented, with online visitors able to experience over 250 different locations via 360-degree interactive panoramas. You can expect breathtaking views of Yosemite's dramatic cliffs, waterfalls and sequoia groves, not to mention its abundant wildlife.
Dive deep into a watery world
Leave dry land behind and plunge into a watery world with National Geographic. Their video series, aptly named 'Into Water', consists of virtual reality episodes that document the work of four female explorers who have dedicated their careers to water-related issues.
From Canada's wild rivers and deep seas off the coast of California to Iceland's glaciers and Indonesia's coral reefs, the 360-degree interactive videos highlight not only the fragility of our planet's marine landscapes but also the phenomenal people who are working tirelessly to protect them.
Tour world-famous art galleries at your leisure
Travel between The Metropolitan Museum of Art in New York and The National Gallery in London in a matter of seconds with Google Arts & Culture. Over 2,500 art museums and galleries around the world have partnered with this platform in order to throw open their virtual doors to the public.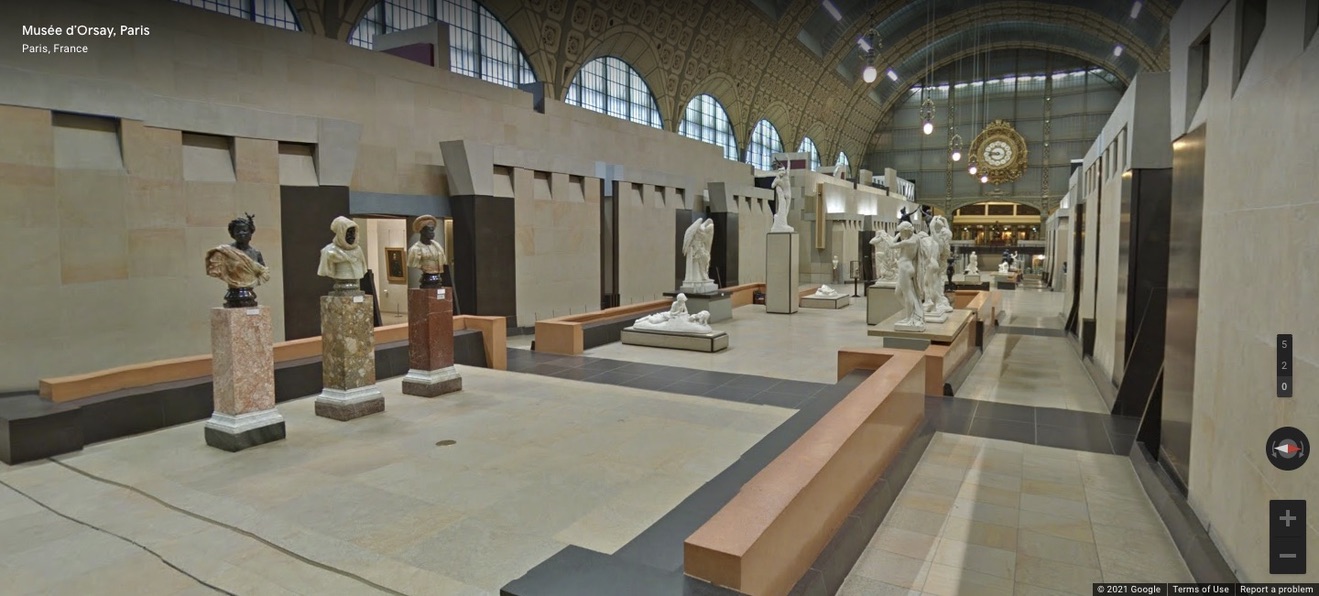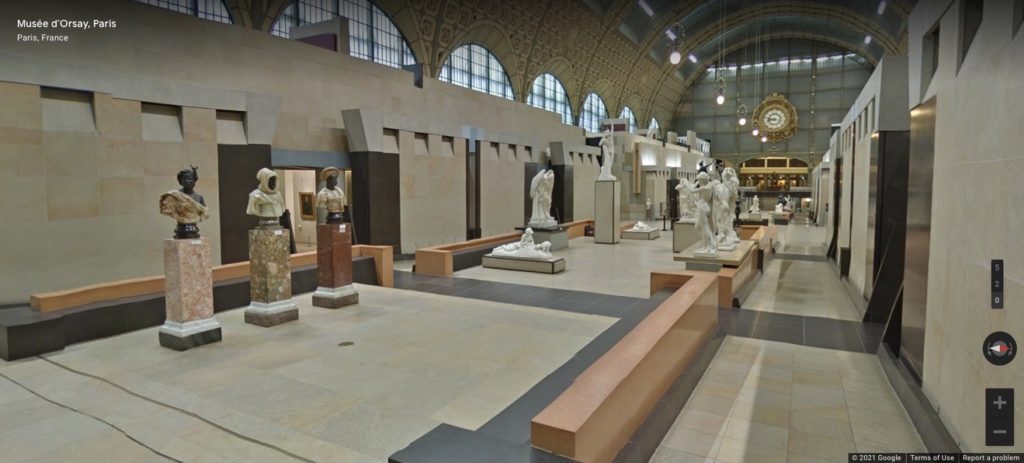 Using the same technology developed for the Street View feature in Google Maps, online visitors can peruse each exhibition at their leisure, without another tourist in sight.
Skip the queues (and the screaming kids) at Disney World
If you've got children, no doubt you will have faced their frenzied pleas to visit Disney World at least once. Scratch that – it's probably closer to 20 times. Well, now you can fulfil their childhood dream without ever having to leave the comfort of your own home.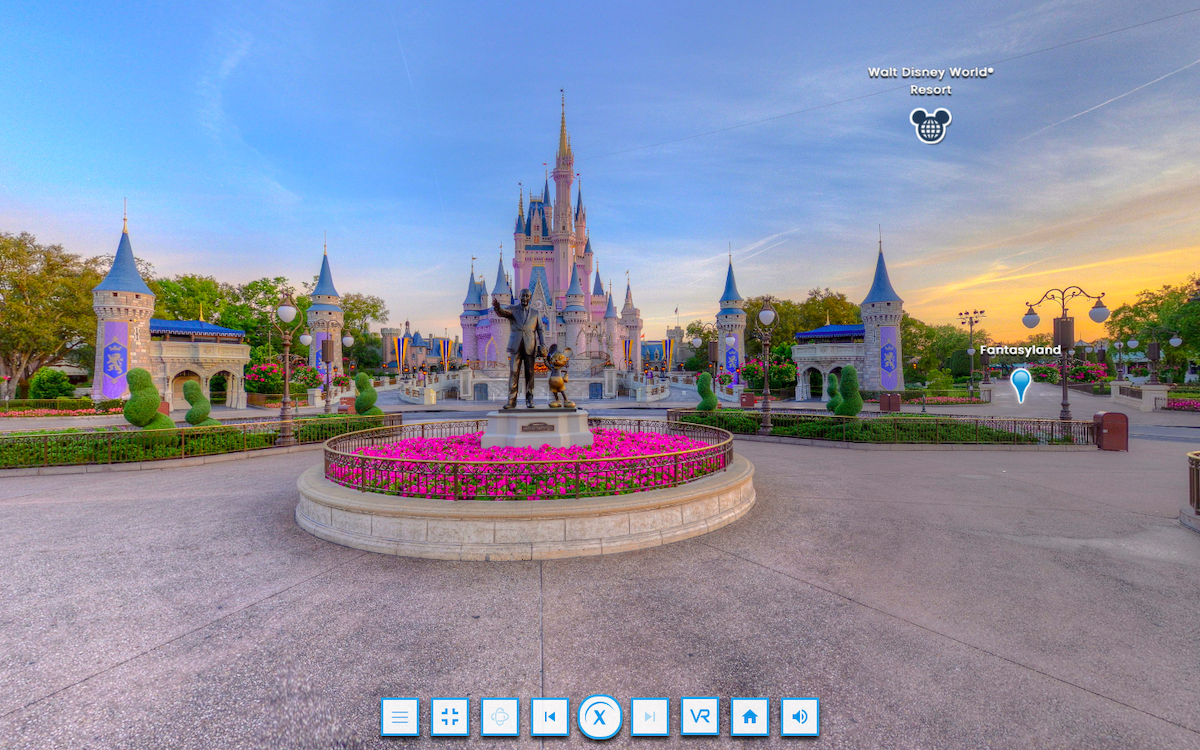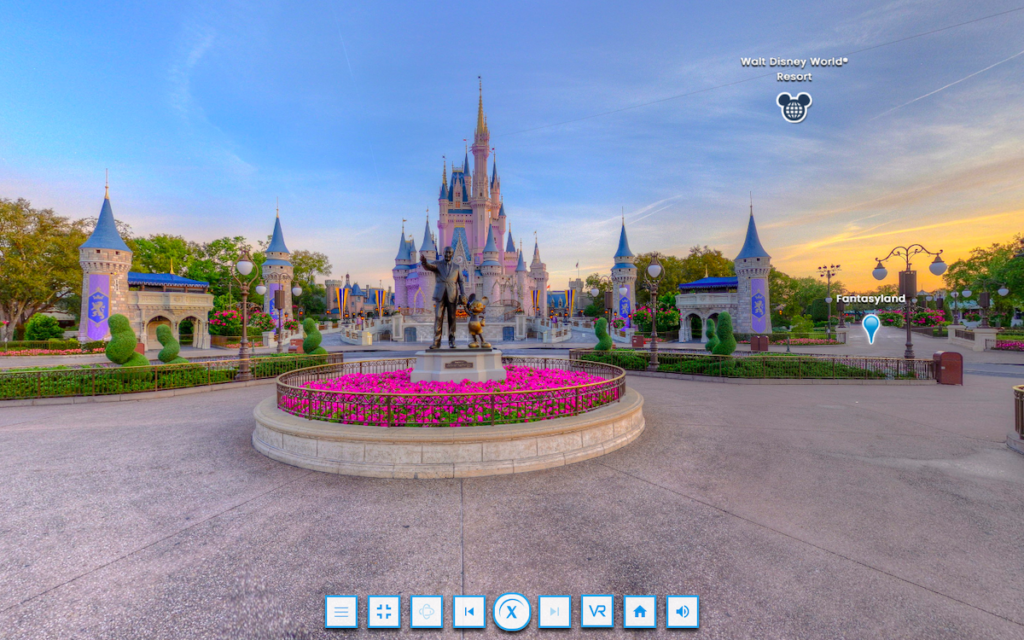 Using state-of-the-art technology, this interactive tour of Orlando invites you to explore more than 25 of Disney's resorts, including the likes of Epcot, Animal Kingdom and Universal Studios. While the young ones are bound to love it, we think you'll feel like a giddy kid on Christmas morning when you're standing, or rather sitting, in front of Cinderella's Castle. Just the sort of escapism we need right now!