Bagthorpe Treehouse, Norfolk
Bagthorpe Hall near Burnham Market
Rather more luxurious than it sounds, this is a comfortable wooden cabin with a veranda perched beneath an oak in the grounds of Bagthorpe Hall.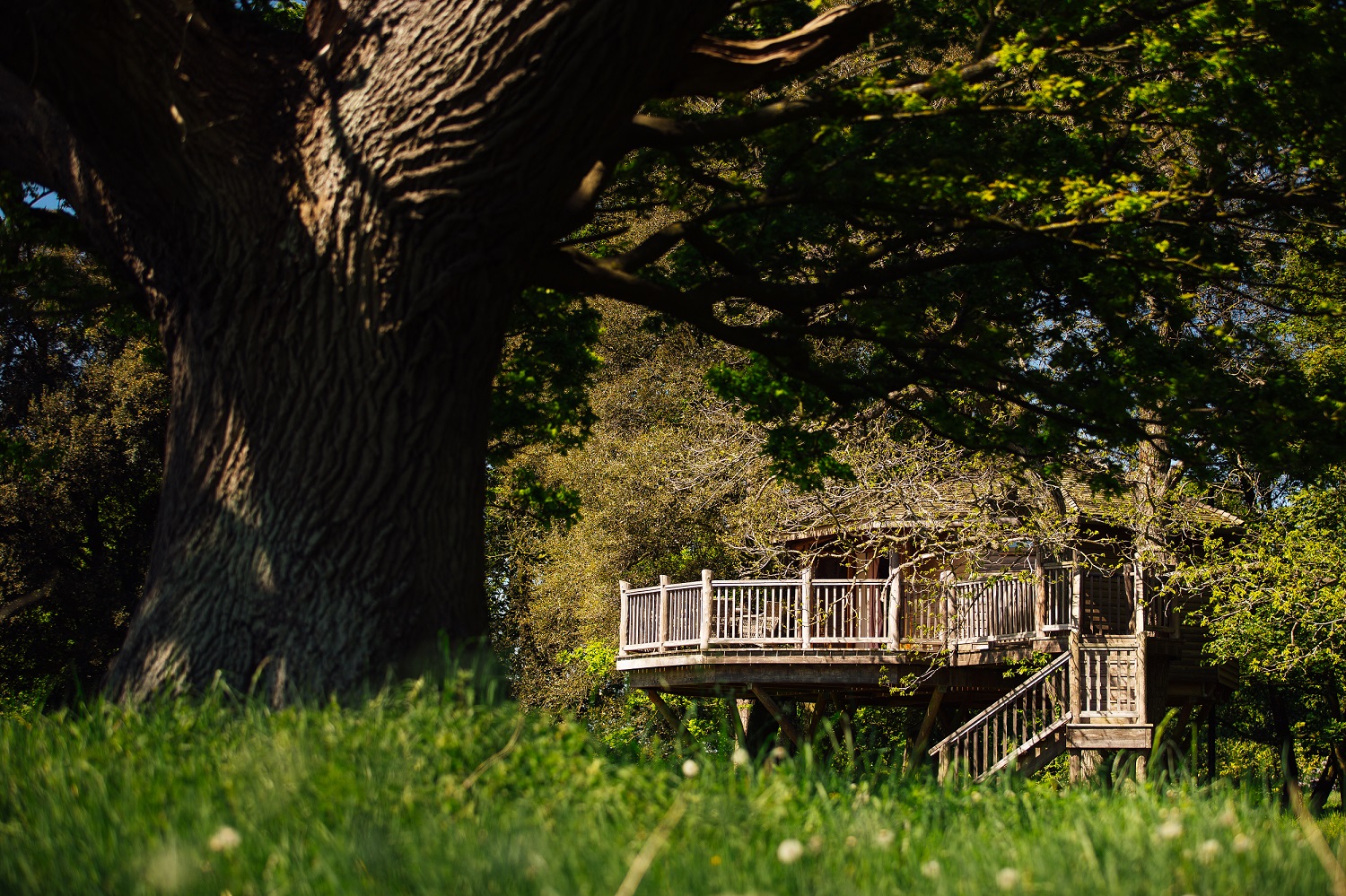 With a king-size four-poster, two single bunks and a large copper bathtub, the treehouse sleeps four.
The Dodge, Sussex
Lower Beach Rd, Shoreham
Enjoyably bonkers and definitely not to everyone's taste, this could rank as one of the most eccentric places to stay in all Sussex, if not England as a whole. It's a houseboat on the Adur: 'sleep within a boat within a boat within a boat', explained Hamish, as it's actually a torpedo boat beneath an upturned lifeboat with more boats incorporated inside, plus a remnant of an ancient Dodge fire engine at the far end, where sleeping quarters look out over the estuarine river.
You enter through via another boat, Clive (with the cockpit of an aircraft tacked on the landward end), adjacent to the crazily oddball Verda (the boat with two halves of a coach slapped on each side) and into a cosily set-up sitting room with floorboards and a rug, plus a harmonium ('most of the keys work'). It can sleep five at a pinch, though it would be cramped, with a double bed beneath a platform where three more could lay out. Self-catering (two nights minimum), with a tiny kitchen area and a bathroom. It can't claim to be luxurious but the prices are reasonable and it's the stuff memories are made of.
Hesleyside Huts, Northumberland
Near Kielder NE48 2LA
The approach to these five luxury shepherd's huts is quite lovely: first along quiet lanes flanked by flower meadows and then through a copse on a secluded track. An opening through the trees reveals the magnificent Hesleyside Hall (providing luxury B&B accommodation, incidentally, in case glamping turns out not to be for you!).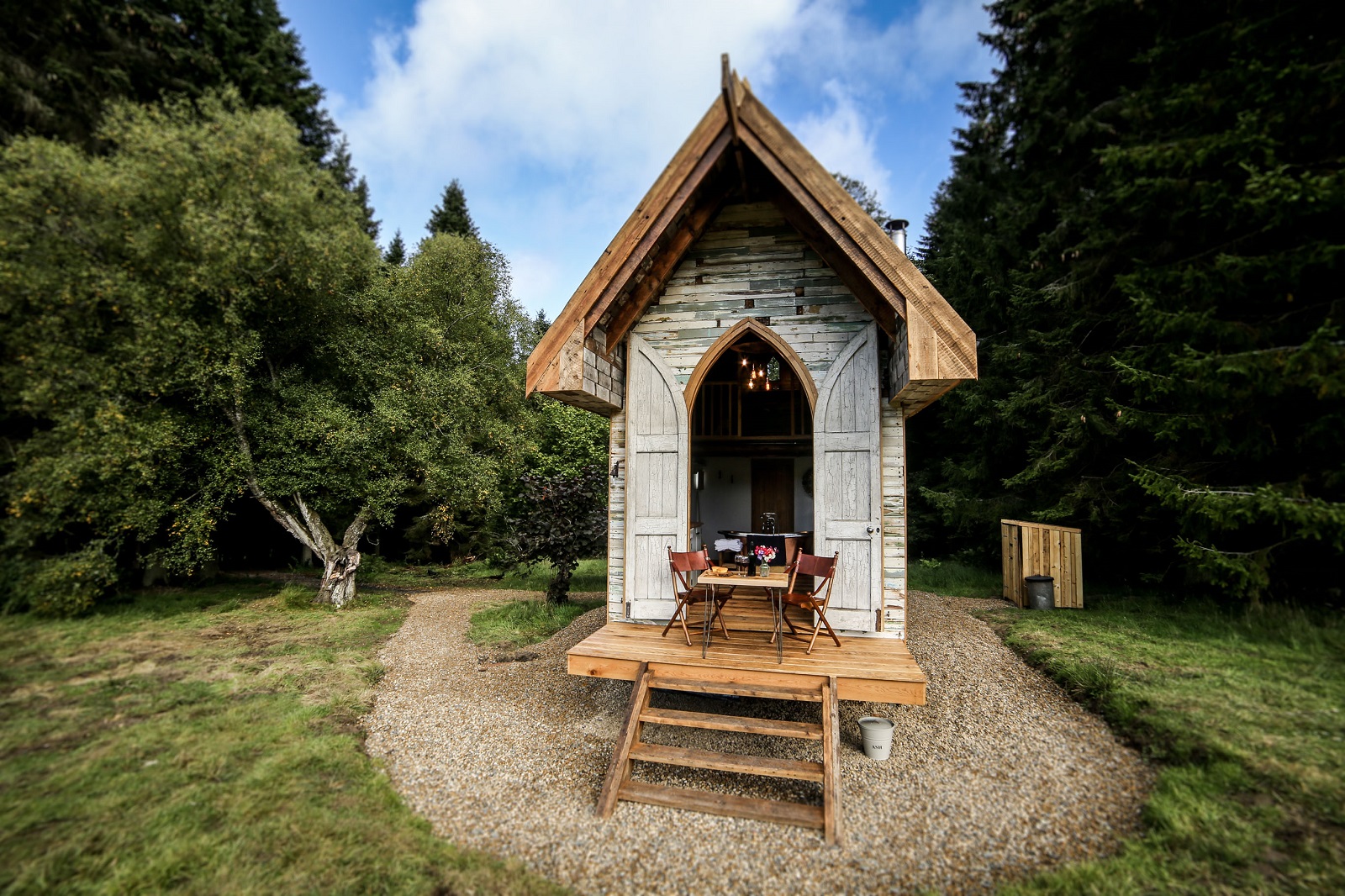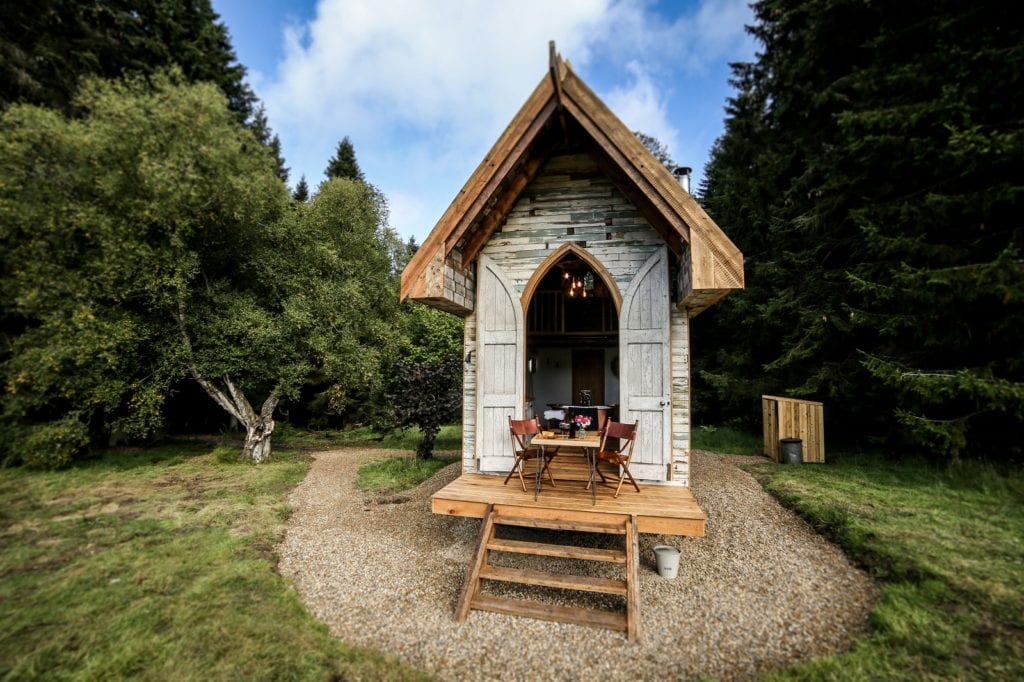 The huts are all modern with wood-burning stoves, bathrooms (with flushable toilets) and quality natural bedding. Holly Hut is extremely indulgent with a copper roll-top bath. Bramble stands alone in a field and would suit a family.
Very limited availability for summer 2021, so book fast!
The Little Tin Chapel, Cheshire
A flat-pack church, the city's last surviving tin tabernacle, provides an extraordinary choice of accommodation. Set on the banks of the Shropshire Union Canal, it once served as a place of worship for passing bargees.
Now, it has been transformed into a two-bedroom cottage sleeping four, with the meeting hall providing a stylish open-plan space for cooking, dining and relaxing. There's a little garden, too.
Loose Reins, Dorset
Ridgeway Farm, Shillingstone DT11 0TF
This Western riding stables offers the chance to explore the Blackmore Vale on horseback, and if you wish to stay there is some lovely accommodation on-site.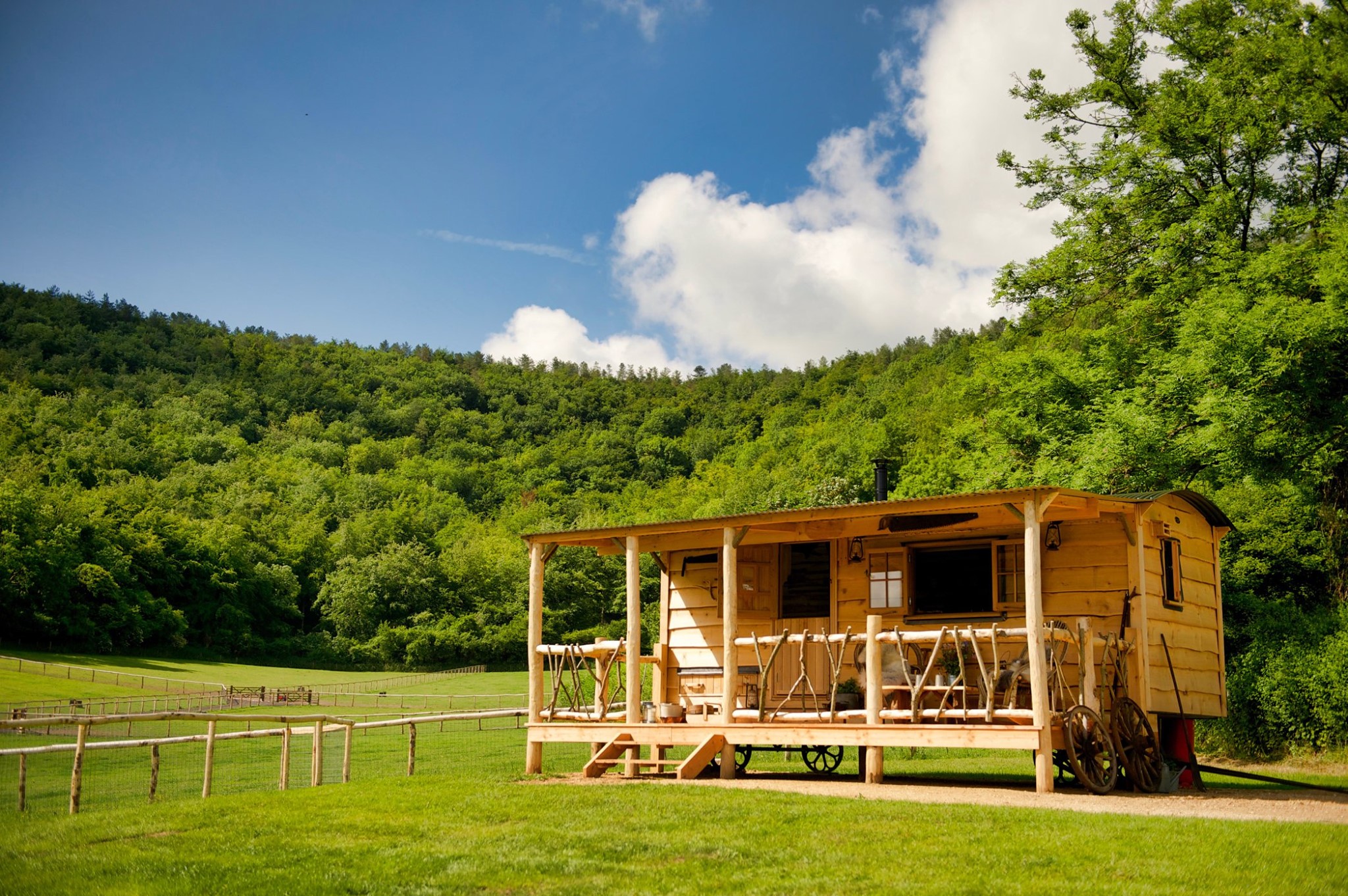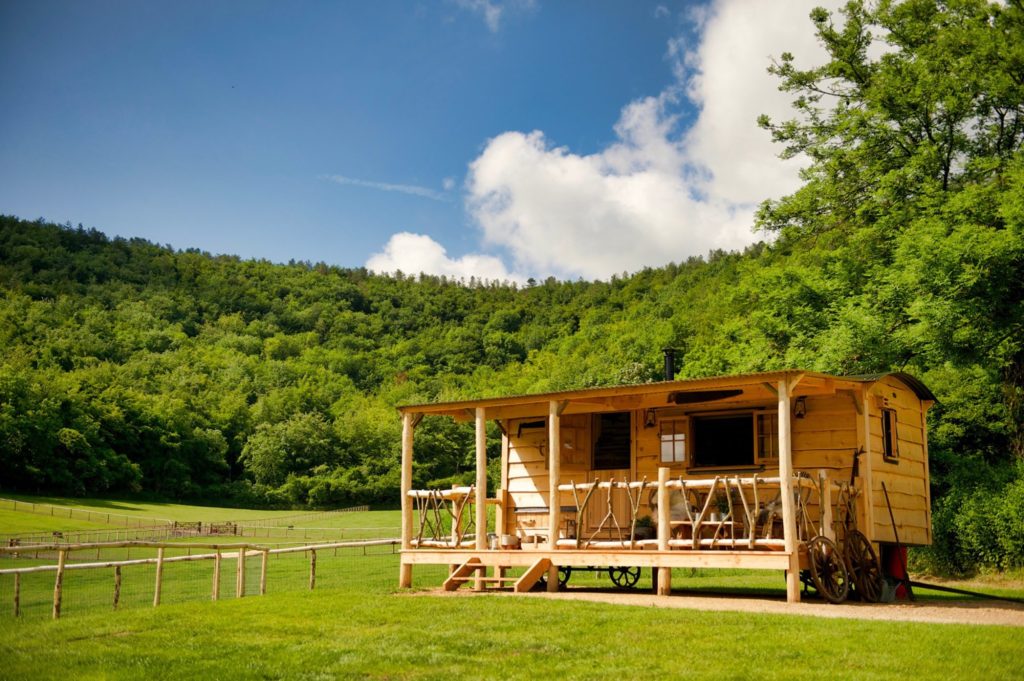 The accommodation is designed to evoke the life of a pioneer in America, either in wooden cabins or canvas lodges. They are thoughtfully designed, full of character and extremely cosy. Dog friendly.
Old Higher Lighthouse, Dorset
Portland Bill DT5 2JT
The location is what makes these 2 self-catering cottages special – in the grounds of the disused lighthouse, which is now a private residence. As you would imagine, the cottages have splendid sea views.
The pretty gardens with barbecue, outdoor heated pool and jacuzzi are a bonus in the summer months. Guests also have access to the lighthouse tower observatory for seagull's-eye views. A relatively inexpensive option.
The Old Luggage Van and the Travelling Post Office
Railholiday Ltd, Haparanda Station, Nut Tree Hill, St Germans PL12 5LU
Cosy, quirky and only a short step away from Port Eliot. These delightfully revamped 1950s St Germans rail carriages will delight train enthusiasts and families with children alike.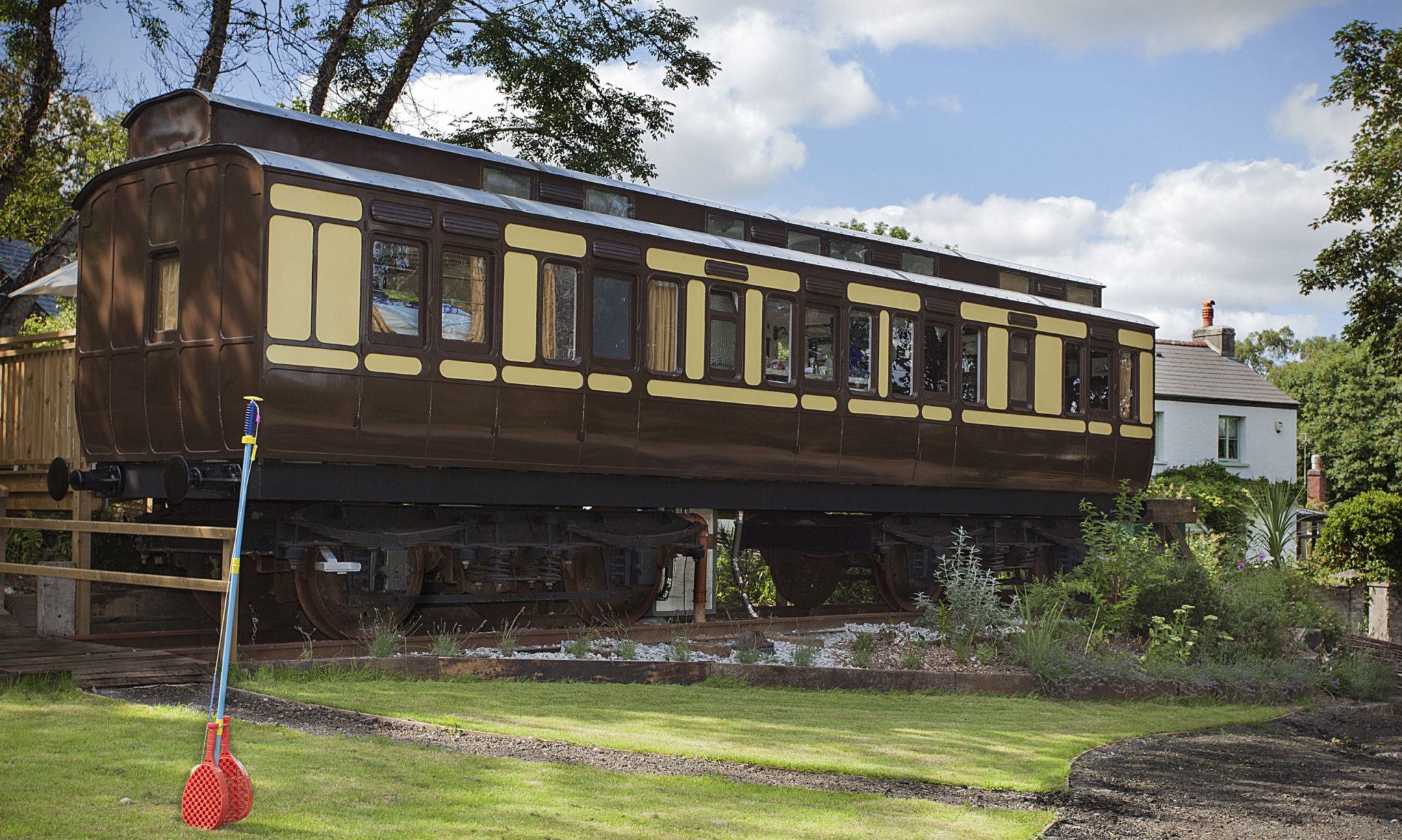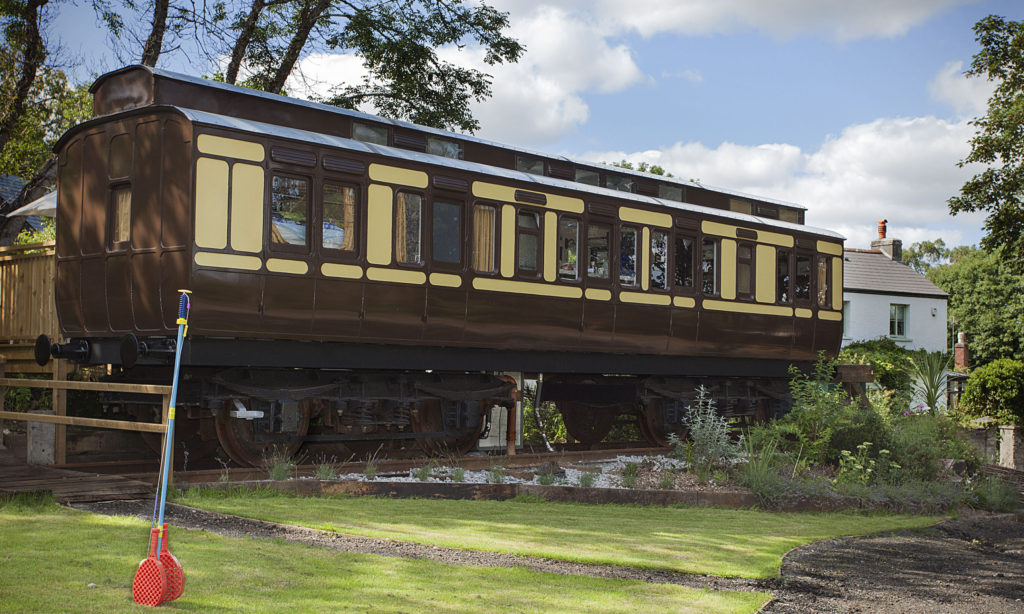 Choose between the Mevy, a GWR Slip Coach, the Millpool, designed for those with mobility issues, the Old Luggage Van, which is perfect for couples, and the Travelling Post Office, ideal for families and larger groups. All come well-equipped with kitchen facilities, garden areas and ample hot water, and dogs are also welcomed.
Very limited availability for summer 2021, so book fast!
The Round House, Suffolk
Station Rd, Framlingham
Tucked away in a quiet half-acre of lovely gardens close to the centre of Framlingham, this 18th-century thatched accommodation was formerly a windmill.
It sleeps six, with three en-suite double rooms, a sitting room with woodburner, dining room and farmhouse kitchen.
Skipwith Station, North Yorkshire
North Duffield Y08 5DE
Skipwith Station is handy for the Pocklington Canal and the city of York and certainly qualifies as a special place to stay. Or should we say special places to stay, as there is more than one choice on offer.
In memory of the Derwent Valley Railway that ran through here until 1985, owners Lizanne and David Southworth have converted three old railway carriages and a loading and storage bay into self-catering accommodation sleeping from two to six some of which are dog friendly.
Very limited availability for summer 2021, so book fast!
The Temple Folly, Yorkshire Dales
Swinithwaite DL8 4UH
This singular little Georgian building has been a hunting lodge and summer house in its past but the name refers to a nearby 11th-century Knights Templar chapel. Part of the Swinithwaite Hall Estate, it has been renovated recently to become a self-catering cottage for two.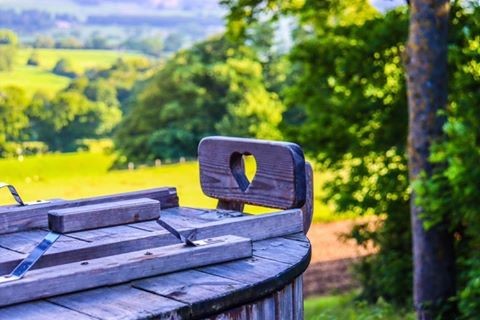 The building comprises two octagonal rooms only (one above the other) and a balcony. Its location is just off the A684 but hidden in its own copse of trees a stone's throw from the River Ure – trout fly-fishing is available to residents. Staying in Temple Folly is not cheap but then you are paying for a very unusual experience. No dogs allowed.
Vintage Vardos, Devon
Nr Atherington, Umberleigh EX37 9JA
A vardo is an old-fashioned gypsy caravan with a bow top. The three vardos and one shepherd's hut are set apart in a field next to the sheltered woodland and cooking area, beautifully and individually decorated, and sleep two in comfort. There's a hot outdoor shower and a compost loo-with-a-view. The vardos can usually only be rented together, so you need to be a group of six minimum, though it's always worth checking out of season for a smaller number.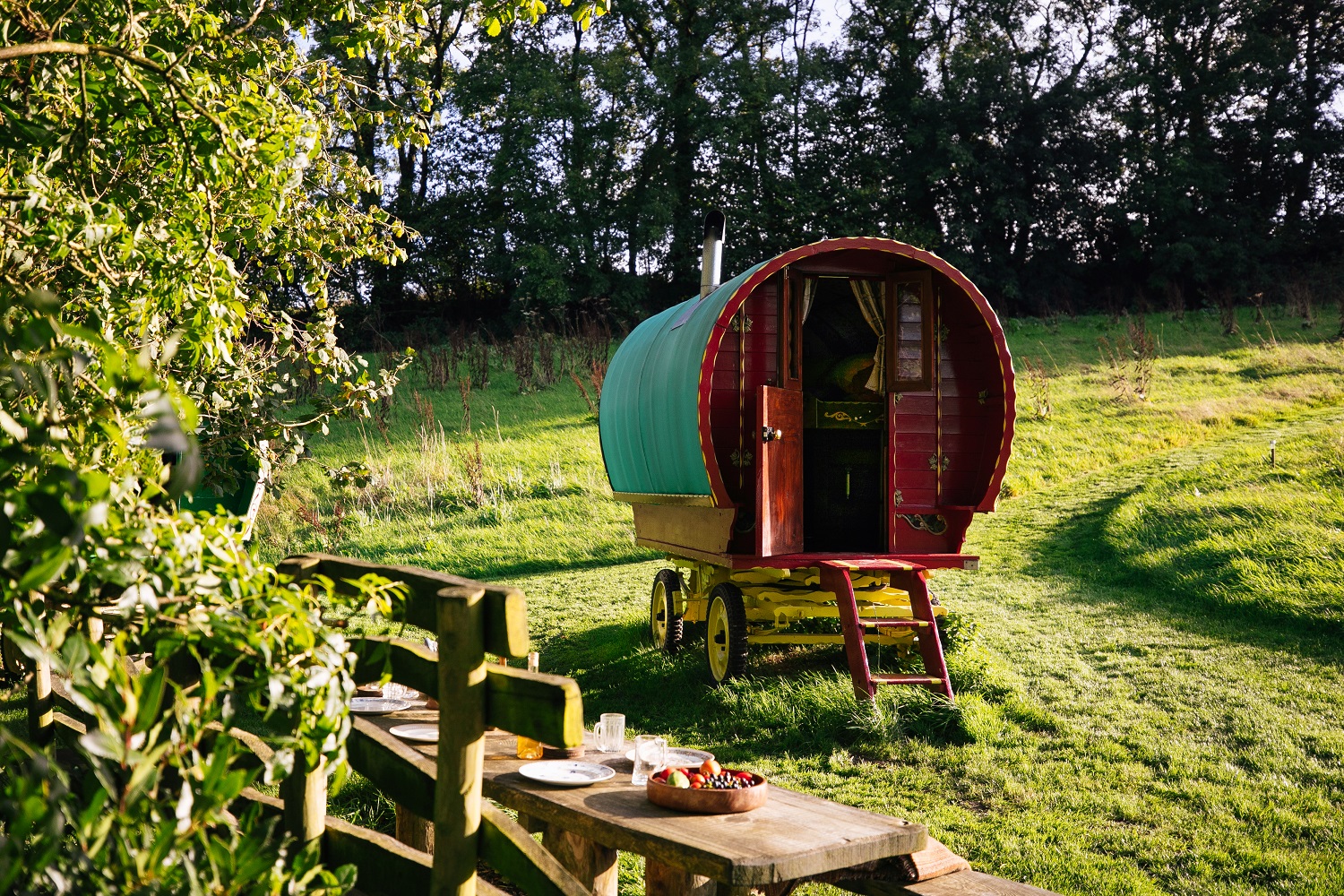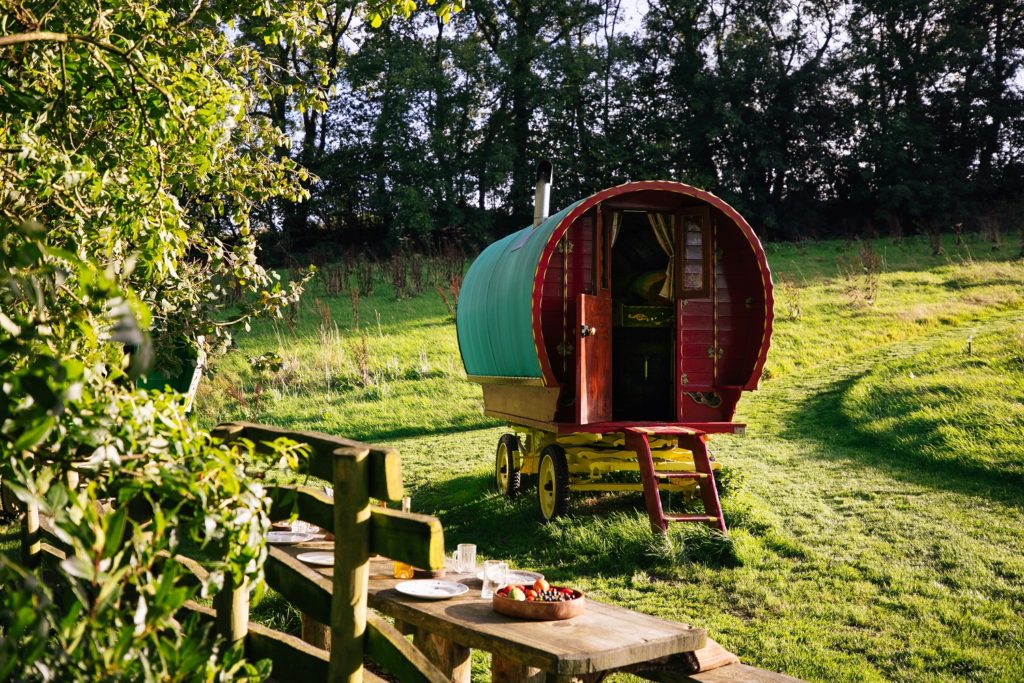 The hospitable owners, Gavin and Gemma, farm rare-breed sheep (Zwartbles) and cattle (Swiss Simmental) for their exceptional meat, and grow their own vegetables. They provide guests with a welcome basket of homemade bread, free-range eggs and milk, and other farm produce can be purchased. It truly is delicious! The cooking is done outside on an open fire, though there's a bad-weather cover, and there's a magnificent rope swing for children. You can feel – and actually are – miles from anywhere here.
More information
Discover more off-the-beaten-track treasures in England with our Slow Travel series: