Written by Sunvil Holidays
Whether a mere square-mile in size or as large as our fair isle, islands have the ability to excite and surprise. Their independence, surrounded by water, helps to instil local pride and to preserve traditions and culture. Each and every one is unique – and away from the gentle waves of the shore hide myriad attractions.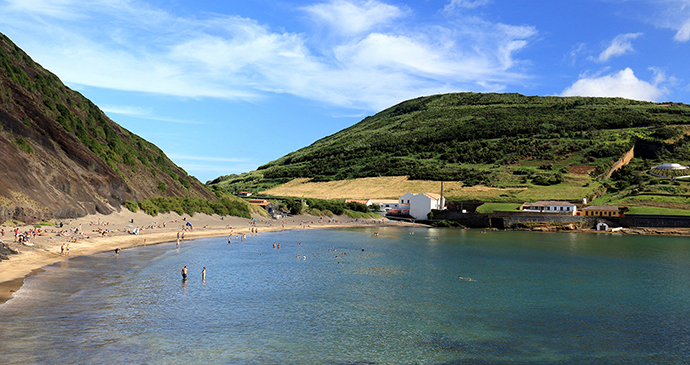 The Azores is an archipelago of nine lush isles © Sunvil
The Azores, an archipelago of nine lush isles, epitomises why we love island destinations. Here vast craters nurture glistening blue lakes and sheer black cliffs fall into the ocean; verdant countryside, lofty mountain peaks and hot mineral springs and geysers combine to create truly spectacular scenery found nowhere else in the world. And yet each of the nine islands is distinctive it its own right, formed from the upper sections of volcanoes along the junction of the North American, African and Eurasian plates, and each with its own heritage and natural appeal.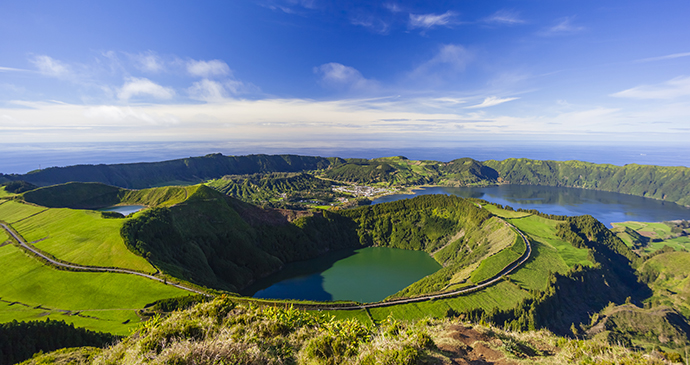 Nature lovers will be in their element here © Sunvil
For us, there is another pull to Europe's westernmost frontier and that is the warm hospitality and genuine welcome that you receive from the local people. It is a destination that greets you as a friend and which keeps on giving the more that you interact, engage and listen. Over the past 28 years we have explored these islands, making friends along the way and delving under the surface to find gems often overlooked by visitors and yet treasured by those who call the archipelago their home.
Nature lovers, outdoor enthusiasts and those looking for a relaxed and authentic destination within a short flight from the UK should look no further. Let Sunvil's destination experts take you there.
Relaxed atmosphere; a welcome respite
"Sit down, relax and enjoy yourself" is the advice from Catarina Cymbron, Sunvil's local partner. Feel the stresses of every day life ebb away and take the time to observe and participate in local life.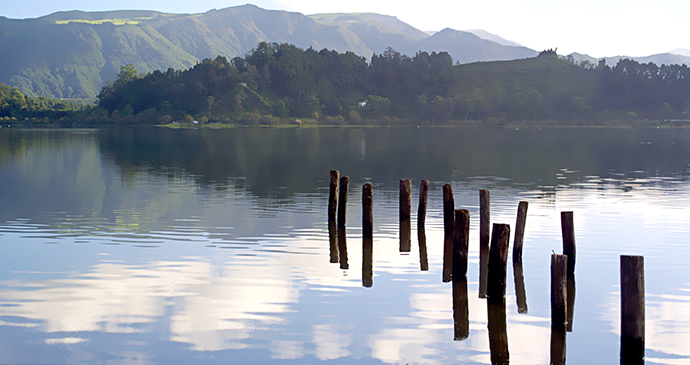 Looking for a relaxing getaway? Look no further than the Azores © Sunvil
You will not find too many international chains here; local businesses are the order of the day and in the restaurants the menus are centred around the daily catch, island-reared beef and regional dairy products, making them the stars of any dish. For Azoreans, the 'buy local' philosophy is engrained in society – it is the norm not a trend.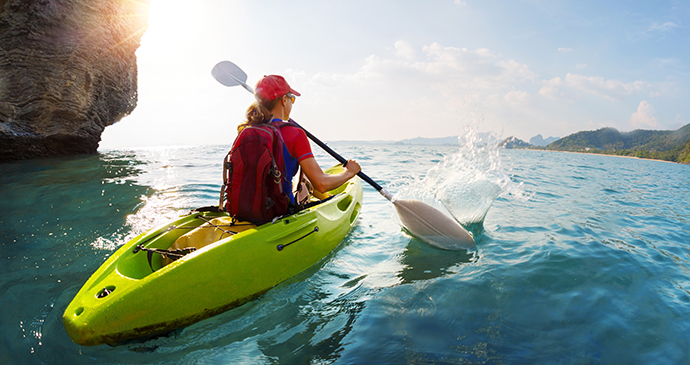 The archipelago encourages you to take your time and explore slowly © Sunvil
It is the same with 'slow travel'. Long before this movement gathered momentum, the Azores were offering relaxed-pace holidays as a matter of course, and the islands continue to do so today. From cycling and walking holidays to island hopping itineraries – using the domestic flight and ferry connections – the archipelago encourages you to take a breath and take your time.
Exceptionally good value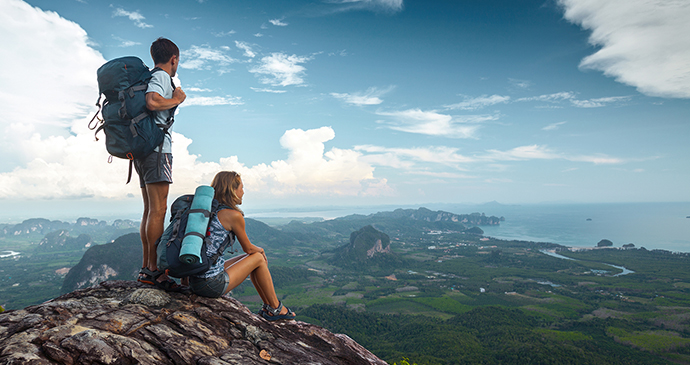 The reasonable cost of living on the islands allows you to get out and explore, even on a budget © Sunvil
The cost of living on the islands for visitors is exceptionally reasonable, largely because businesses are catering for residents rather than focusing on making a profit from tourists – the second industry in the archipelago. A bottle of mineral water can cost as little as 50 cents, a cup of coffee just 80 cents and 0.5 litre of beer €2.70. As a rule of thumb, if you head to the cafés, restaurants and bars that are popular with the locals you will receive good quality food, attentive service and a laid-back atmosphere at an excellent price.
Mild climate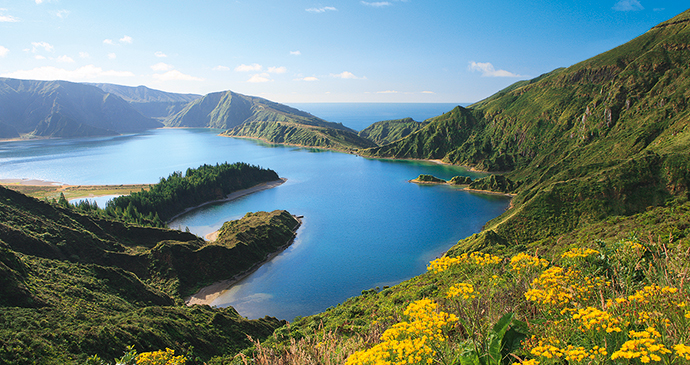 Thanks to its mild climate, the Azores is a year-round destination © Sunvil
Thanks to its mild and equable climate, influenced by the Gulf Stream, the archipelago is a year-round destination in the truest sense. In January, daytime temperatures hover in the mid-teens (°C) and in the summer in the mid-twenties (°C). It is a weather pattern that is loved by flowers and no-matter when you visit you will find colourful blooms lining the roads, hedgerows and gardens. Sea-bathing can also be enjoyed throughout the year, especially in the natural rock pools.
Join in
From music festivals, regattas, gastronomic events and religious celebrations there is much to experience, observe and enjoy across the islands. In the summer months (June to August) it feels as if there is a celebration every week and visitors are encouraged to join the party. Experience marching bands, dances, bonfires, fiestas, concerts and more. Sunvil's Azores specialists can point you in the right direction – attending a local festival will really bring the islands to life and will provide long-lasting memories.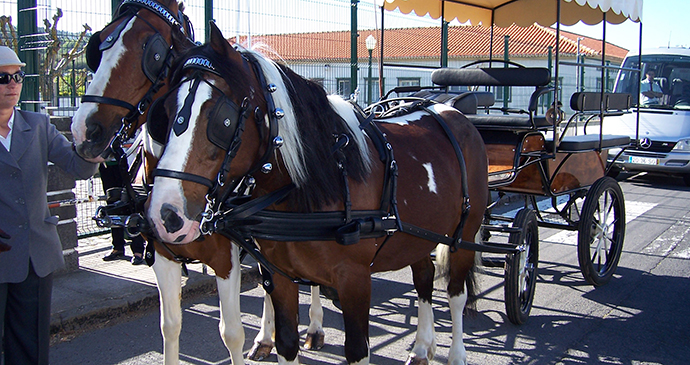 Sunvil's Azores specialists can point you in the direction of local events and activities © Sunvil
Do not miss Sea Week and Whalers Week (Faial and Pico respectively – August) which pay homage to the ocean and its fruits of the sea; the music festival 'Mare de Agosto' on Santa Maria (August); the Folklore Festival on Terceira (August); Cultural Week on Sao Jorge (July) and the Senhor Santo Cristo dos Milagres on Sao Miguel (fifth Sunday after Easter) – the largest religious festival in the Azores, featuring a procession, large floral displays and community events.
Boutique hotels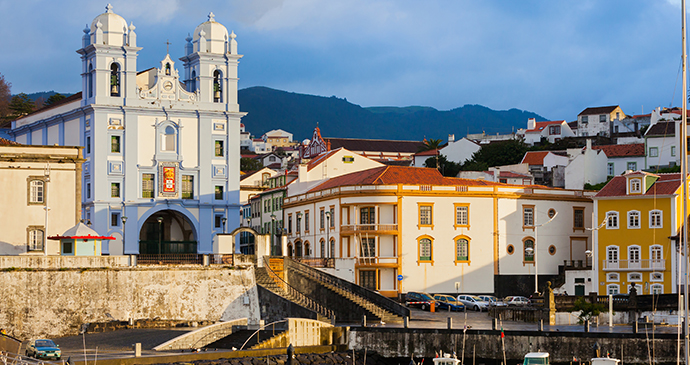 For those wanting to enjoy a bit of sophistication and even pampering, there are a number of modern, stylish hotels to choose from © Sunvil
Think of the Azores and your first image may be of rugged volcanic islands jutting from the ocean, or of pleasant walks in the sunshine along quiet lanes bordered by blooming hydrangeas. The islands' laid-back nature has been traditionally reflected in its accommodation options, with comfortable hotels focusing on gentle, unobtrusive hospitality. But things are changing, and for those wishing to experience a holiday in the Azores while enjoying a bit of sophistication and even pampering, there are a number of modern, stylish hotels to choose from including The Azor Hotel, Casa Hintze Ribeiro, Hotel Talisman, Furnas Boutique Hotel, and Terra Nostra Garden Hotel.
Marine life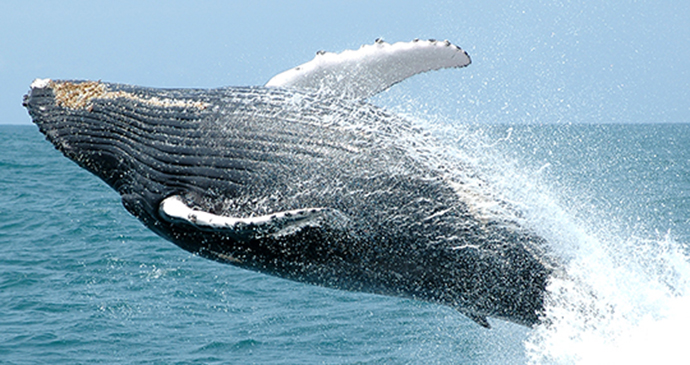 Whale-watching season starts in April and runs until October © Sunvil
For outdoor enthusiasts and nature lovers, there is no rival in Europe to the Azores. The islands also have another attraction for visitors: their rich marine life. Surrounding the islands are deep shelves in the sea floor, which are heaven for sperm, blue, fin and humpback whales as well as a wide array of dolphins and turtles. The whale-watching season starts in mid-April and runs until early-October – book your trip today.
---
To find out more about the Azores, check out our guide to the islands: