Earlier this year, Abby Livesley and her partner Liam Beard travelled to the remote volcanic island of Saint Helena, a tiny dot in the South Atlantic Ocean that is miles from the UK, but at the same time feels like home. 
A volcanic landscape
Our trip had been a long time coming. This little island is where Liam's family originates from and many of his relatives still live there today, including his grandfather Brian Beard.
Saint Helena is an overseas British territory, previously only accessible by a two-week boat journey from the UK on the RMS St Helena. During the pandemic, however, chartered flights began to fly directly from Stansted Airport and so we jumped at the opportunity to visit while the journey was so easy.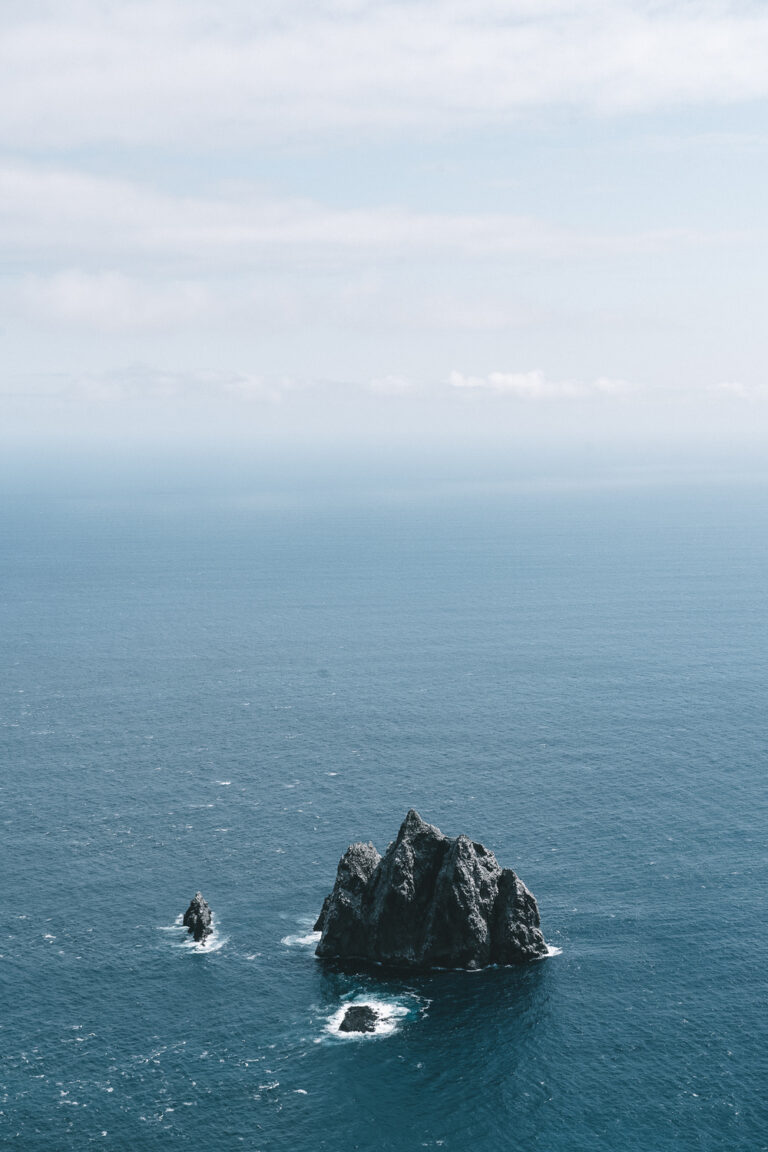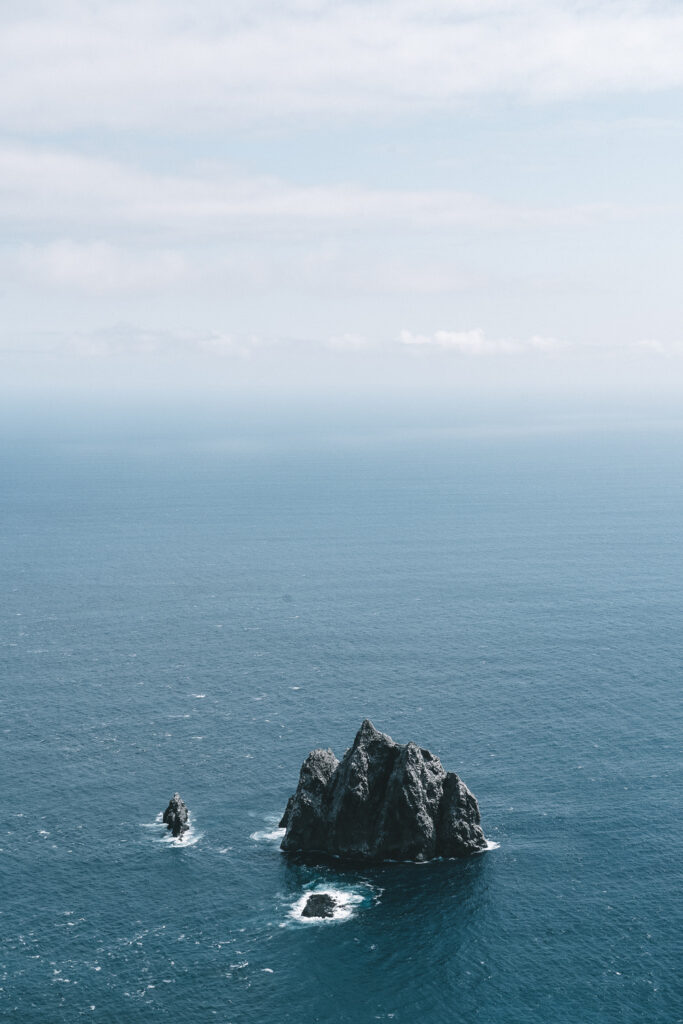 The island is essentially the tip of an enormous volcano on the seabed. You can see how the eruptions formed the landscape. Most famously known for being Napoleon Bonaparte's place of exile in 1815, Saint Helena is one of the most remote places in the world. The island is 1,200 miles off the east coast of South Africa and is just 10 by 6 miles – a third of the size of the Isle of Wight!
Some of the island's flora and fauna cannot be found anywhere else in the world, including the endemic wirebird and cabbage tree. The oldest living tortoise in the world also resides here – at 190 years old, Jonathan is Saint Helena's most famous resident.
Despite its small size, the landscape is hugely diverse, varying from subtropical cloud forests to rolling hills, all enclosed by sheer volcanic cliffs.
The night sky
When we first arrived in Saint Helena, we had to complete a 10-day quarantine. Luckily we were able to stay at Brian's home and we would pinch ourselves at the incredible view down through Lemon Valley and out across the endless ocean.
Even before the sun has set, the sky comes alive with stars, planets and galaxies. We'd spend most nights sitting outside, staring in awe at the Milky Way and constellations twisting above us for hours. I'd never seen so much colour at night and I became focused on capturing what my eyes could see through the lens of my camera.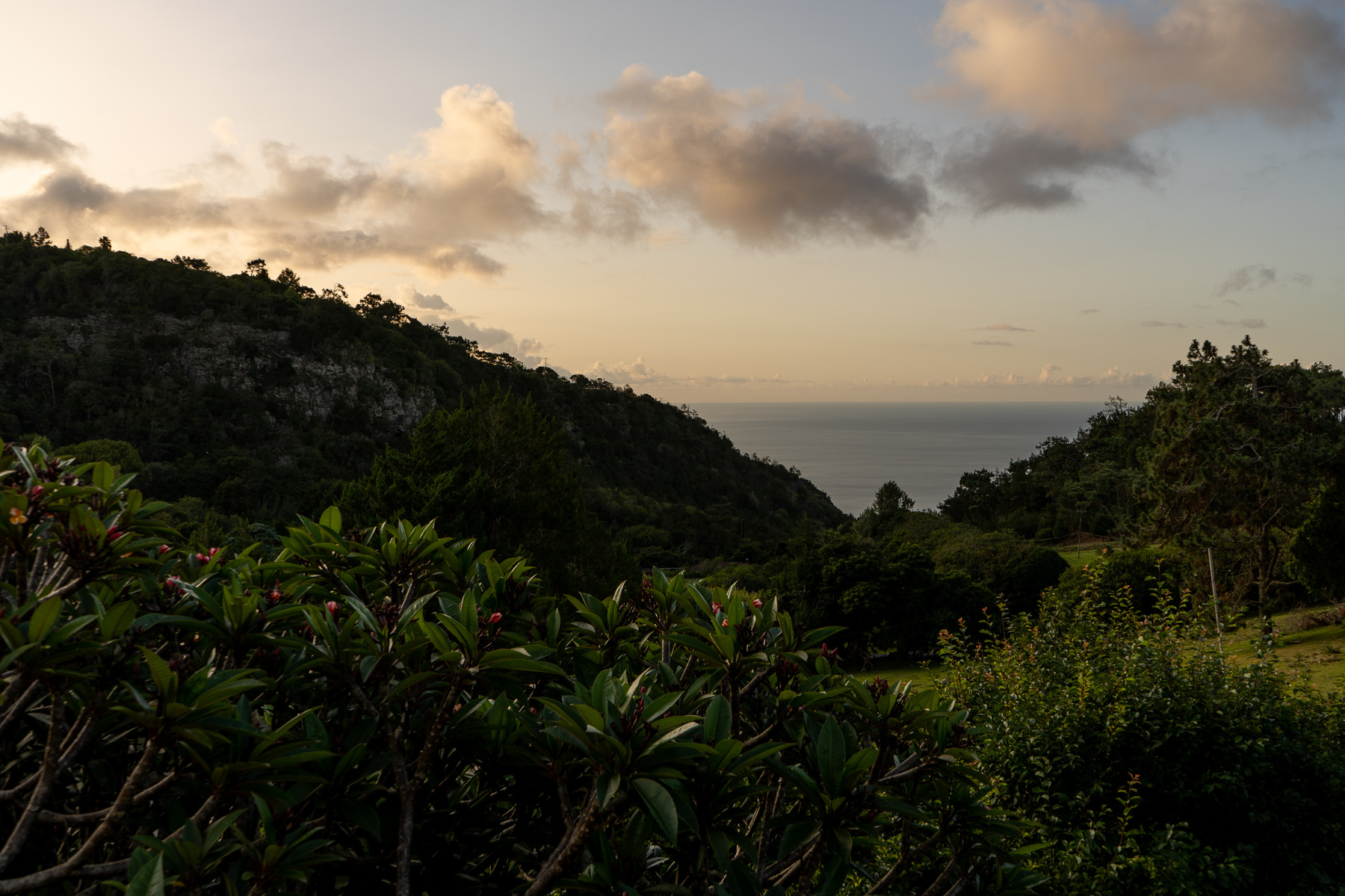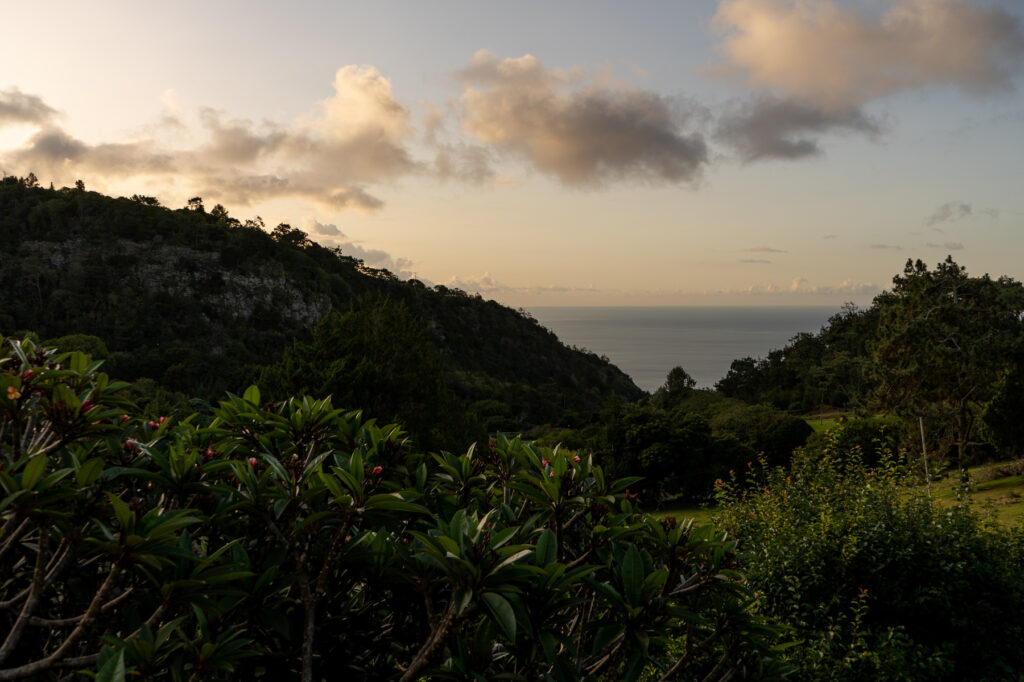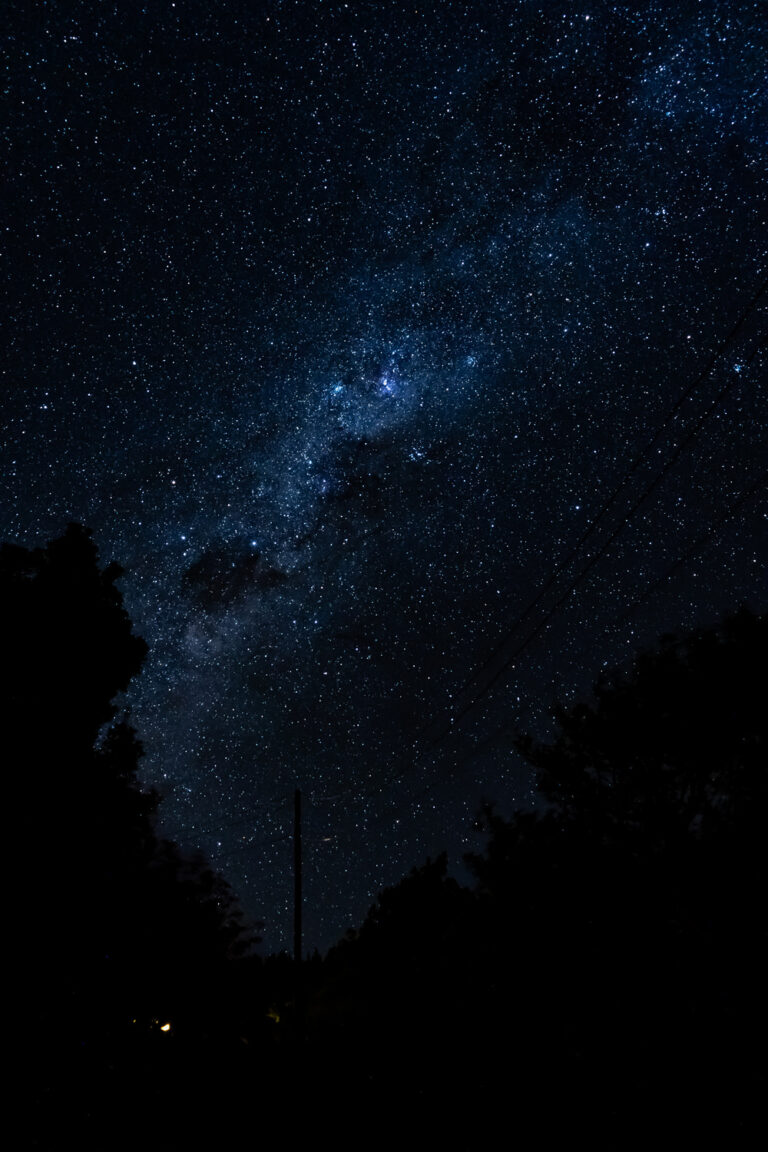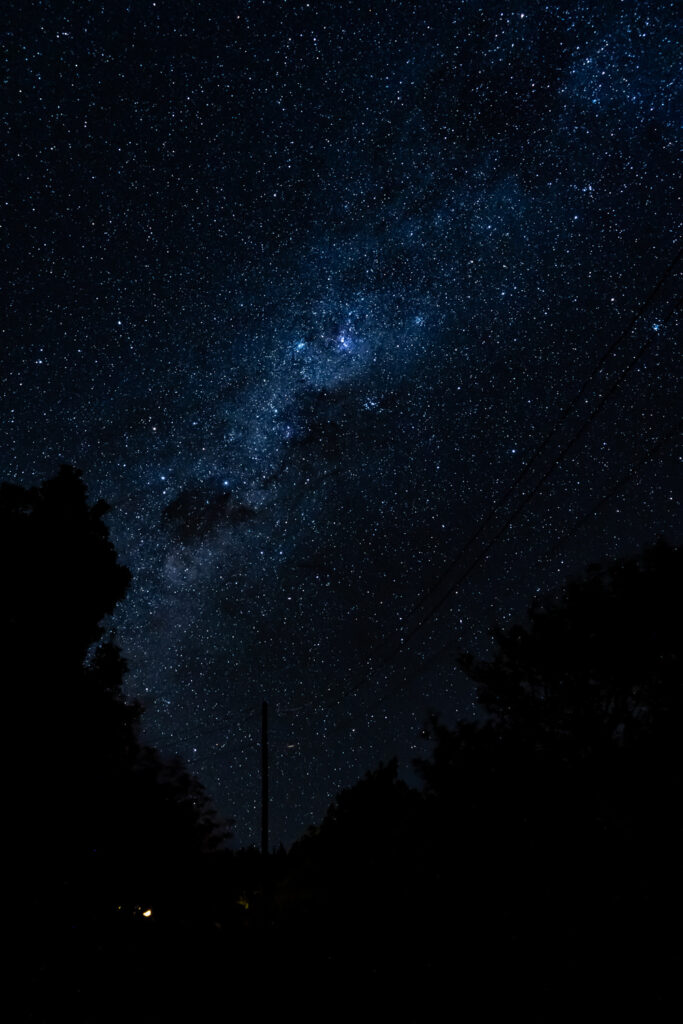 As a complete novice to night photography, and on an island with limited internet access, I used the free but unfamiliarly slow service during the early hours to screengrab as much information as I could. After a few nights of practice, the images became clearer as I chased the perfect ISO and shutter speed for the ever-changing night sky.
Postbox walks
A series of walks guide you around Saint Helena, showcasing the very best of the island's scenic beauty. At the end of every route, you will find a postbox with a unique stamp as a souvenir.
One of our favourites was Diana's Peak in the cloud forest, situated at the highest point of the island at 818m above sea level. You are rewarded with the most incredible perspective of the island. I still can't believe the diversity of landscape in such a small space.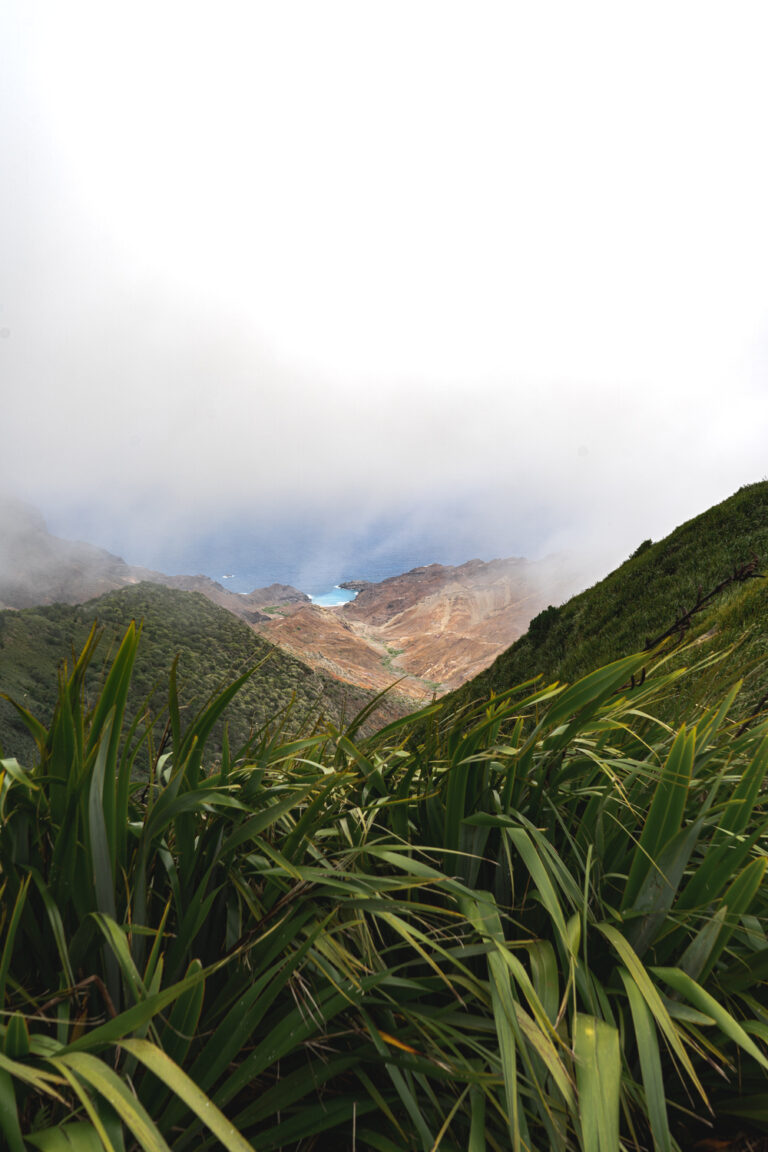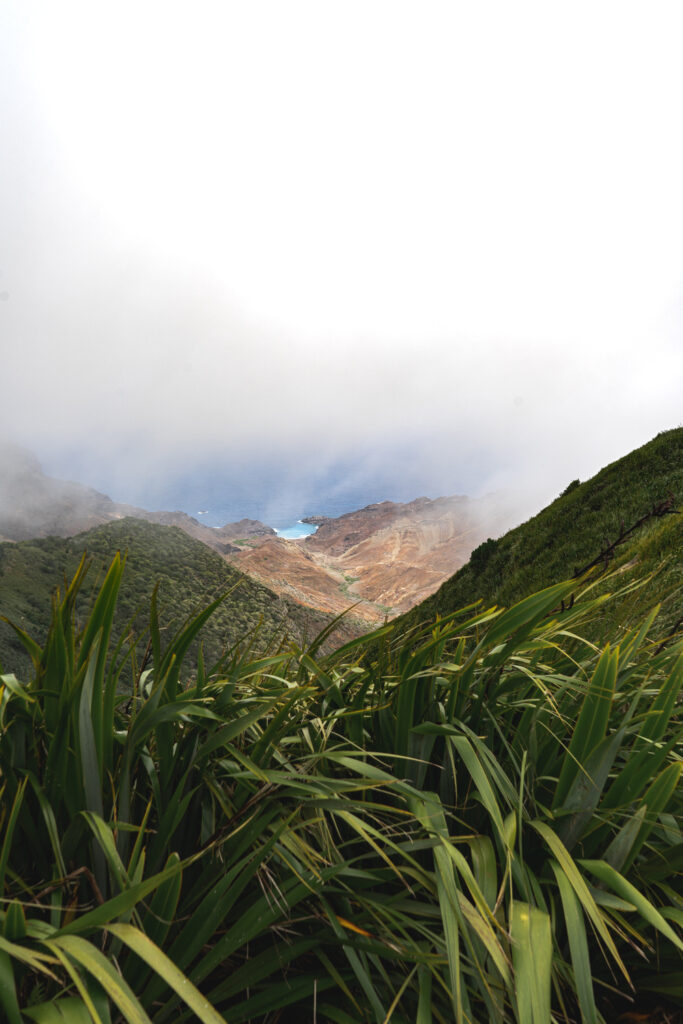 Dramatic barren cliffs burst out of the sea, with their colourful swathes of orange sand and layers of lava rock. This gradually blends into lush green rolling hills, filled with tropical foliage and banana palms.
Tiny houses are dotted around, nestled in valleys and in amongst trees with the odd field of sheep or cattle, just like the Yorkshire Dales. Someone once said that Saint Helena is 'an emerald set in bronze' – I wonder if they were standing here when they said it.
Signs of the past
The main town on Saint Helena is Jamestown, which is nestled into a valley looking out across the Atlantic. It's full of Georgian-era colonial architecture, small independent stores, cafés and local businesses. From looking at old family photos, not a lot has changed over the years.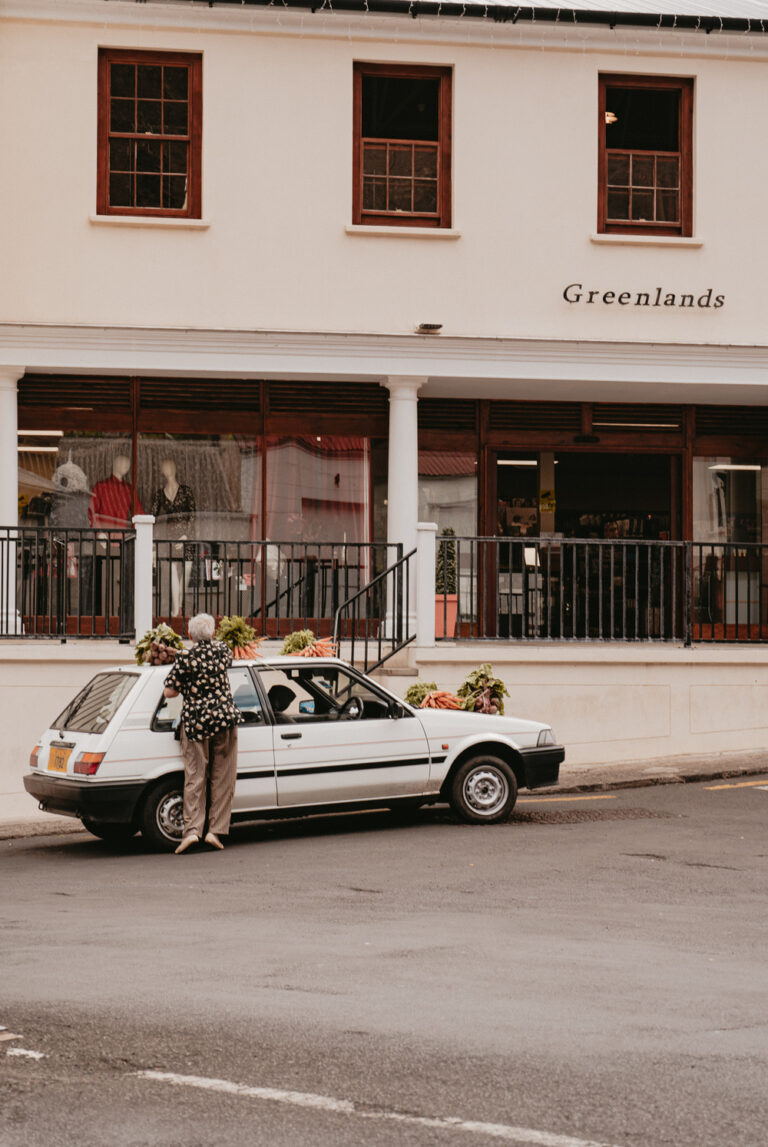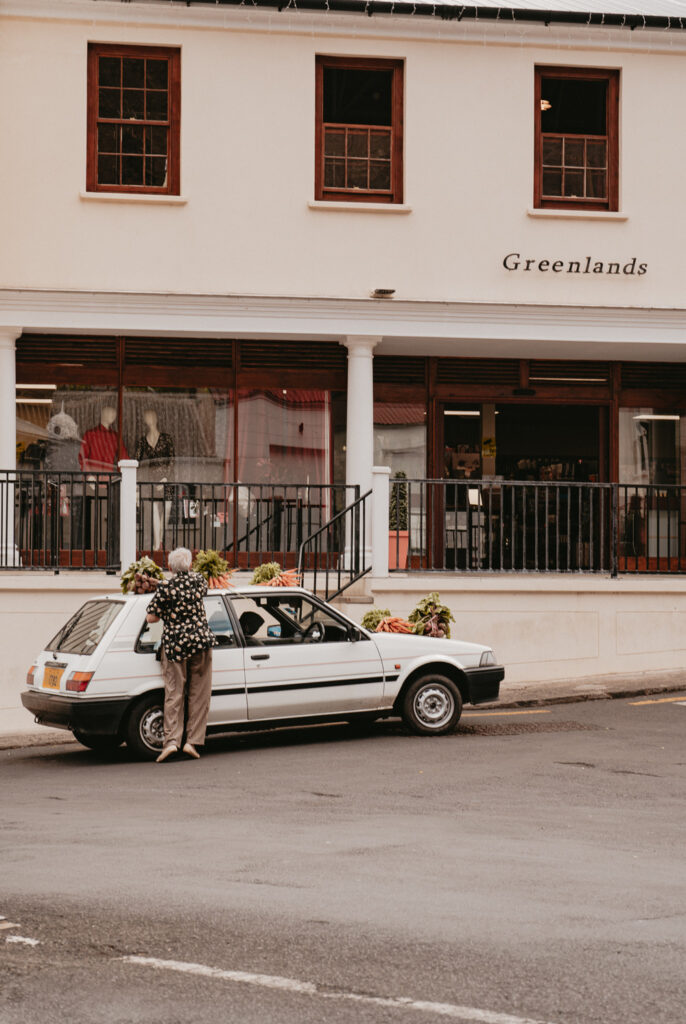 The main feature is Jacob's Ladder which comprises 699 steps running up the steep cliff. We had the most beautiful views over Jamestown as I clung to the handrail! At the very top you can find old canons and outposts dotted around.
A love for coffee
Liam's grandfather Brian is the reason why we made this journey. He's been growing and roasting coffee for 30 years from his home in Lemon Valley. Every step of the process is done himself, from growing and caring for his trees, to picking and roasting in small batches. It is a true art that he has perfected over the years.
Comprising of a single type of bean known as green tipped bourbon arabica, Saint Helena's coffee is unique. It is pure and has remained unchanged since the 18th century.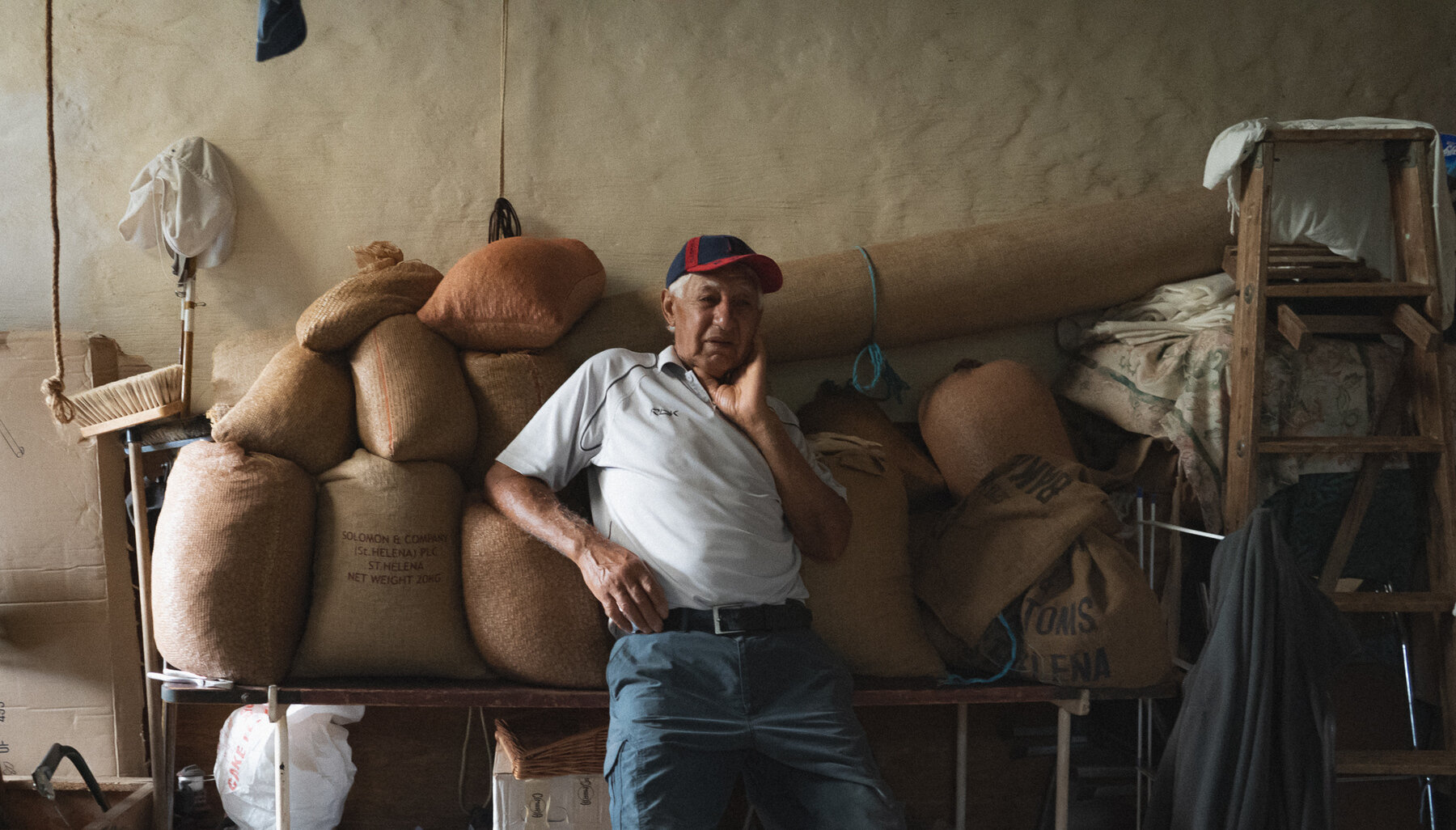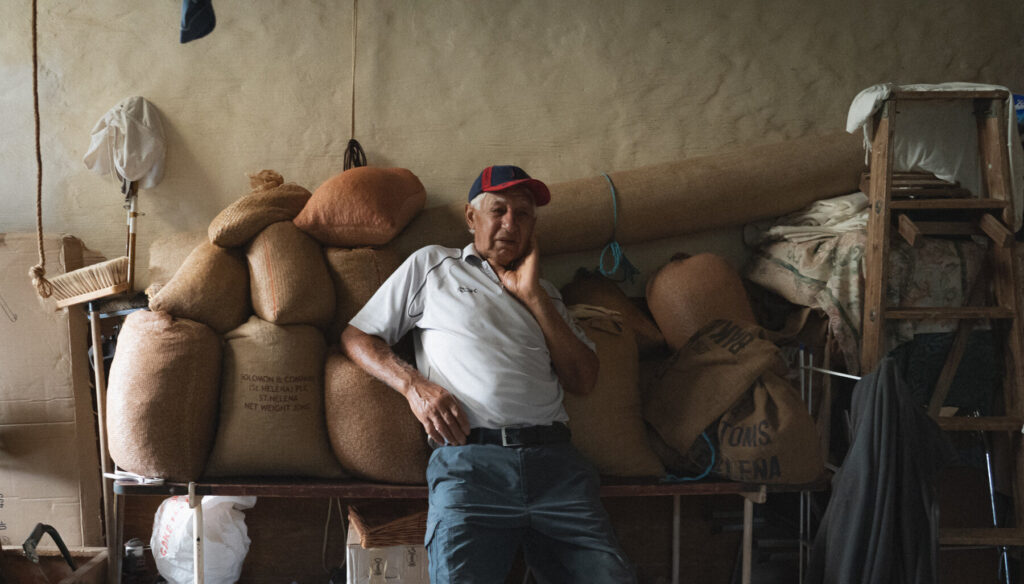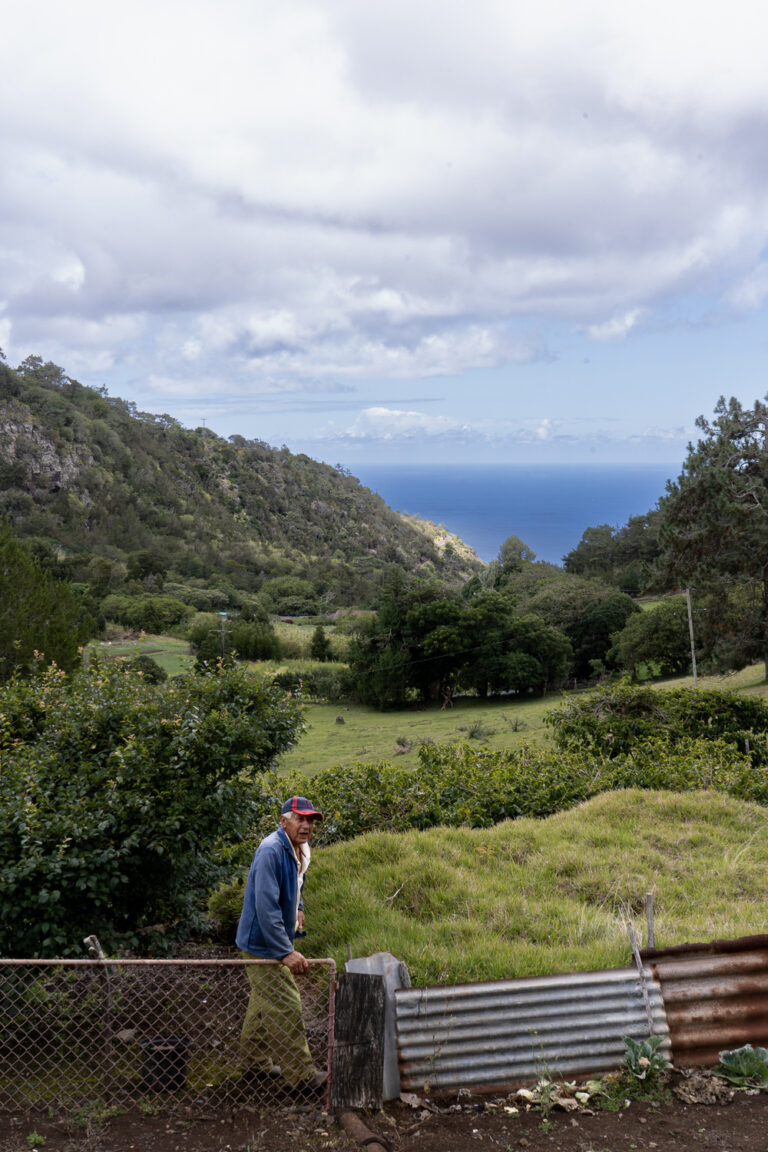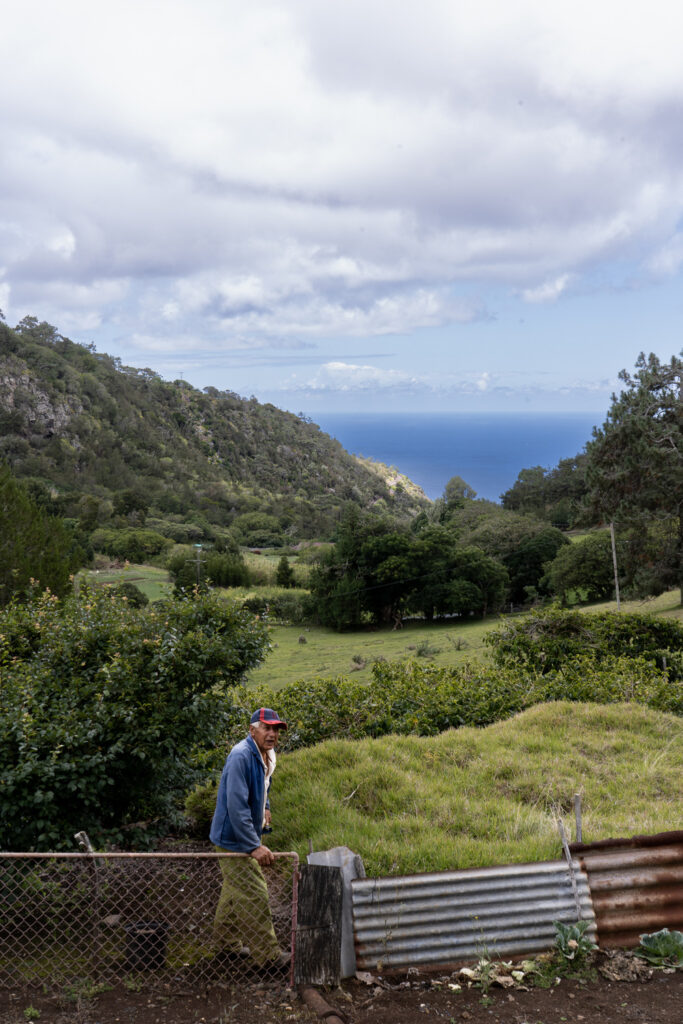 These trees are from the original crop which were brought over to the island from Yemen, dating back to 1732.
It was so amazing to watch him at work while we were in quarantine. It was peak coffee-picking season so Brian didn't isolate with us which meant he could continue to work and run his errands as usual – he doesn't stop! We had to keep within our perimeter fence and watch from afar.
A familiar place
There are nods to the island's colonial history everywhere and so, despite the distance, it feels like you're not that far from home. The currency is the Saint Helena Pound, they are in the same time zone, the island has one (somewhat redundant) postcode and they drive on the left too! We loved spotting the number plate with the lowest digit amongst the classic cars and Defenders. If you're lucky you may see the governor's vehicle, which simply has a crown fixed in its place instead.
While exploring the island, you'll find signposts featuring quintessential names like High Peak, Apple Cottage, Fox's Folly and Myrtle Grove. Some names are amusing (see Windy Point and Asses Ears) while others sound like they've come from a middle-earth novel – take Half Tree Hollow, The Gates of Chaos, Swampy Gut and even The Devils Punch Bowl as examples.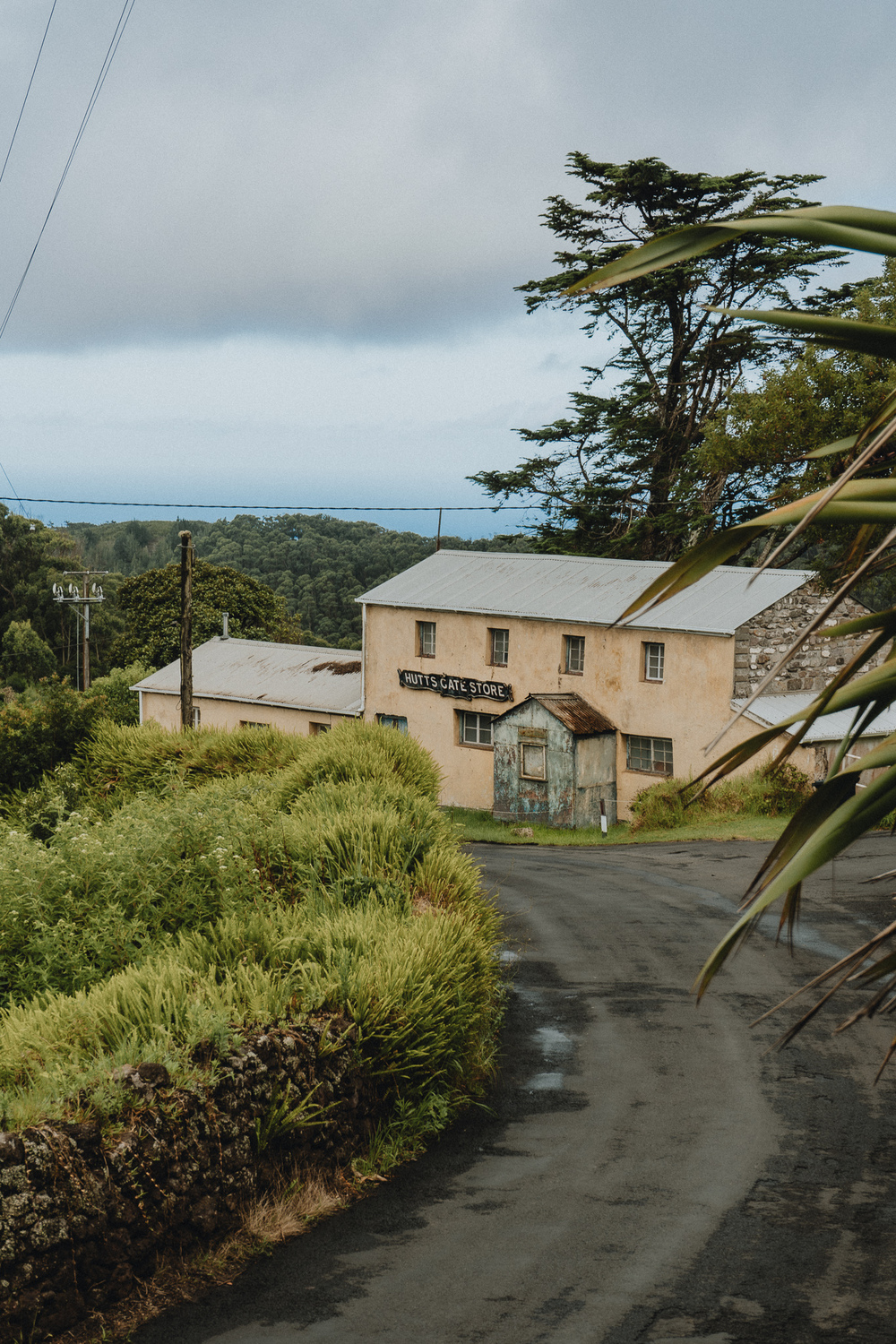 Although our journey was relatively short (just one month, with 10 days of that spent in quarantine), Saint Helena was more than we could have ever imagined. It took us far away from our digital world at home, where everything we need is available at the touch of a button. Looking out across the landscape of this tiny island, full of the friendliest people you will ever meet, it really does feel like an incredible fictional world.
---