The Río Coco Geopark, in Nicaragua, has become the first UNESCO Geopark in Central America, and only the eighth in Latin America.
The Nicaraguan Geopark, in Madriz in the north of the country, is one of 15 new designations of significant sites across the world, such as in the UK and Canada. Before the announcement on Tuesday (7 July) of these additions, there were 147 locations included in the UNESCO global Geopark Network, in just 41 countries.
Local authorities must meet rigorous requirements to meet natural and ethical criteria for a site to be designated a UNESCO Geopark and a GeoCertification process is being developed to ensure the environmental quality of goods and services produced in the area. Qualifying companies are awarded a GeoMark for the Río Coco Geopark Territory.
The Geopark will cover an area of 954 sq km over five municipalities within Madriz, 218km from the capital Managua. The Río Coco park is named after the river – the longest in Central America – that runs through it and bordering Honduras.
The drive of the UNESCO application, and no doubt the focal point for future growth tourism in the region, is the Somoto Canyon, already inscribed as a National Monument in Nicaragua.
This stunning geological structure, eroded away by the eponymous river, is part of the area's network of canyons, mountains, and plains and valleys, crossed by rivers flowing to the Caribbean and Pacific.
The unique aquatic conditions and altitude ranging between 580-1,730m with a dry subtropical climate, is home to several ecosystems, including subtropical to cloud forest.
These are home to a range of flora and fauna, including several migratory birds and endangered species.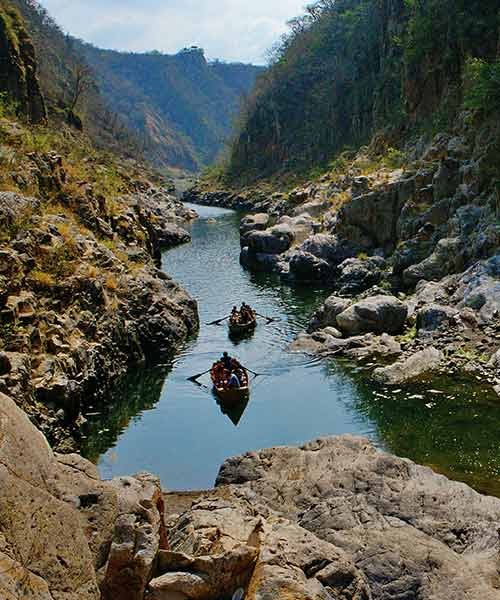 The area was rediscovered on the global stage in 2004 by a team of Czech geologists, and has since become the leading tourism attraction in the region, and one of the most important in the country.
The site is already established in local markets for its spectacular views and opportunities for adrenaline activities such as rafting, swimming and kayaking in rapids and lagoons.
Other attractions and activities within the Geopark include bird-watching and cultural tourism to local indigenous villages; found within in the Geopark are the ancient Aguas calientes petroglyphs, the National Monument to Somoto Canyon, and El Castillo – an ancient ceremonial relic carved into the rocks.