Forget measurements: when it comes to hillwalking, height really doesn't matter. For Phoebe Smith, author of Britain's Best Small Hills, what it's really about is getting outside and exploring some of the beautiful countryside that is (often) right on your doorstep.
Scotland is home to many fantastic small hills that will make you want to adventure in the great outdoors – here are some of her favourites.
Kaim Hill, North Ayrshire
North along the coastline from Girvan and its adjacent peak of Byne Hill, and accessed from the sweetly named town of Fairlie, is Kaim Hill. This tempting prospect is veined on all sides by waterfalls, burns, rivers and reservoirs, creating an almost island-like peak. Kaim Hill offers great views over to Bute, Cumbrae and the Isle of Arran as well as the surrounding hills and all the way along the Firth of Clyde.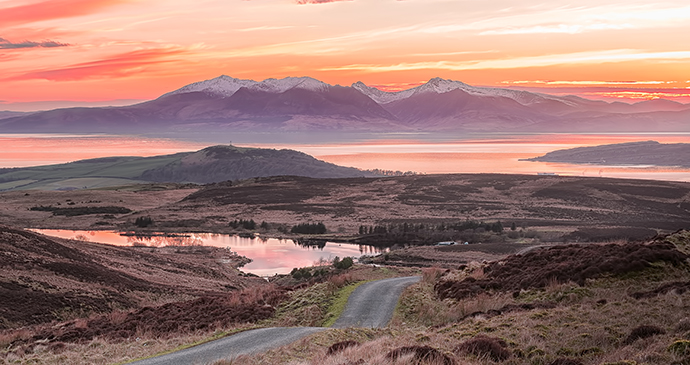 This peak has another claim to fame. There used to be an active millstone quarry here whose tumbledown remains can still be spotted; its raw material was first exported all over the world – from the USA to Australia – in the 18th century. It's also possible to spot a number of birds on this walk: keep your eyes peeled for golden plover, raven and hen harrier. If walking across boggy areas in summer, look for the fluffy white pompoms of common cotton-grass and the searing yellow spikes of bog asphodel.
Arthur's Seat, Edinburgh
Very rarely do you get the chance to build a stellar hill into a day on the high street, but when it comes to the city of Edinburgh, it would be a travesty not to do so. Sitting in Holyrood Park, at the end of the Royal Mile, is the distinctly shapely summit of Arthur's Seat. Formed by a volcano that erupted 350 million years ago, then sliced by glaciers into the wedge we see today, it has seen more than 10,000 years of human usage. Nowadays it is a place just for walking outdoors, but previously it has served as the site of an Iron Age hillfort, as well as a quarry, farmland and hunting-gathering territory.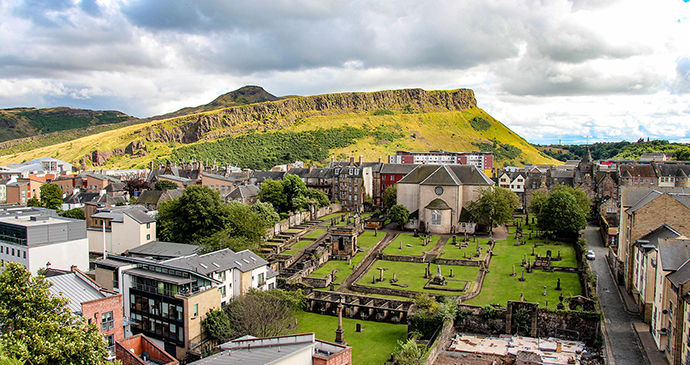 The name of this 251m-high peak is the subject of dispute, but probably derives from links with the legendary King Arthur. Some believe it is the actual location for Arthur's castle, Camelot. A rather different legend linked to the site, enshrined in Robert Fergusson's 1773 poem Auld Reekie, tells that if young girls wash their face in fresh morning dew on May Day they will become even more beautiful. Whether or not you are a young girl, there's no need to wash your face in dew to experience the rejuvenating powers of this peak. A simple walk up to its summit will clear away any cobwebs and materialistic cynicism brought on while gazing into the city's shop windows!
Duncryne, West Dunbartonshire
It's nice to come across a peak with a nickname so heart-warmingly endearing and so tongue-tantalisingly tasty that it instantly holds a special place in walkers' hearts. Enter Duncryne, aka The Dumpling – in recognition of its lump-like shape – which rises above the hamlet of Gartocharn. Have you ever heard such a wonderfully succulent sobriquet? Too delicious an hors d'oeuvre for any visitor to the Loch Lomond area to resist taking a gargantuan bite out of. It also nods to the perfect Sunday lunch, which this little hill pairs up with beautifully being either a fantastic pre- or post-meal stroll.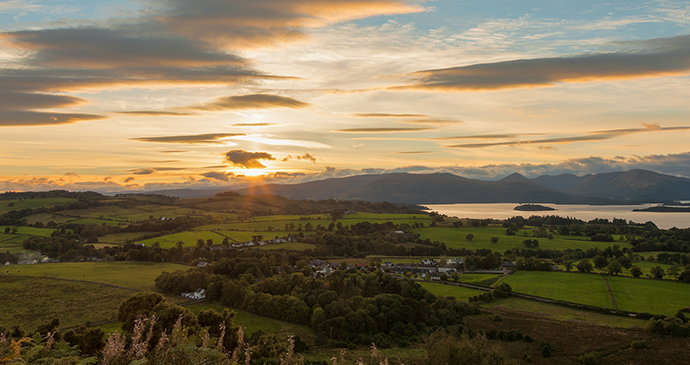 Better still, Duncryne's nickname is far from the sole appetising thing about it. The views you get from the succulent summit (142m) are equally as mouth-watering. Don't just take my word for it. The legendary hillwalker, author and broadcaster Tom Weir reckoned that The Dumpling off ered the very best views of Loch Lomond and its islands, as well as a sweeping vista of the southern Highlands including The Cobbler (worth a walk too, incidentally), Ben Lomond and Ben Vorlich to name but a few of the landmarks visible. So whet your appetite with this scrumptious summit and find your legs aching for a second helping.
Meall Fuar-mhonaidh, Highlands
The name Loch Ness immediately conjures up one thing and one thing only – 'Nessie'. The 'elusive' Nessie has perhaps more in common with the small peak of Meall Fuar-mhonaidh than you might first think. For a start those disinterested in hillwalking will likely be suspicious should you try to persuade them of the joy produced by the simple act of walking up a slope. Is this not rather similar to those sceptics who would never dream of devoting hours of their life to spotting mysterious monsters? Then there's the shape. Both – depending on cloud cover for the peak – exhibit a muscular, ridged back that hints of something far more momentous lying beneath.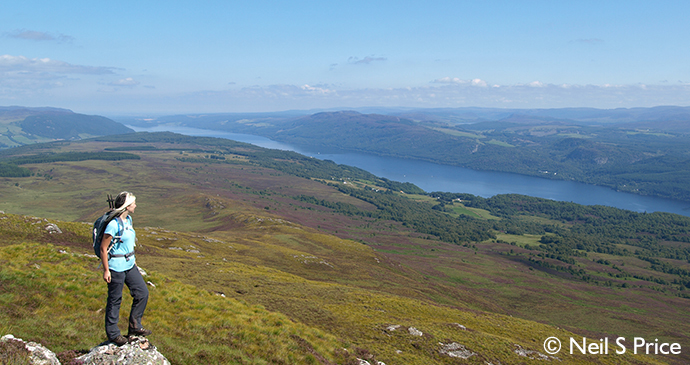 So proceed with an open mind to discover the joys of small hills and make-believe monsters by committing to a real physical challenge on this rising hilly giant. One thing's for sure – one of the pair is definitely real and unambiguously worthy of your time.
Creag Choinnich, Aberdeenshire
Rising up above the surrounding border of pine trees, Creag Choinnich is a peak that seems almost designed to be a viewpoint. From its exposed, cairn-adorned top, the summit offers sweeping peeks down the River Dee. Trace the river's route all the way to the dramatic knolls and flattened, yawning tops of the Cairngorms mountain range beyond, which seemingly beckon you from miles away. Grab your map and on a clear day you'll be able to check off and name a whole host of the eastern highland giants from your viewpoint.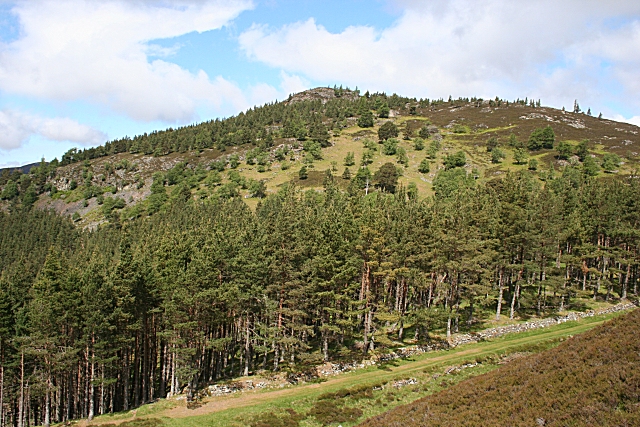 The walk starts straight from the village of Braemar and makes for a short – but steep – stroll among pine forests, heather-coated slopes and rocky outcrops. There's also an abundance of wildlife to spy as you go. Keep your eyes peeled for the native red squirrel often seen among the branches in the woodland, otter poking up along the River Dee, and don't forget to look up – you may be lucky enough to spot golden eagle.
Several landmarks of particular interest are visible from the top. One is Lion's Face, a bold lump of craggy rock seemingly protruding from the tree canopy like a stony feline. A second is Braemar Castle, built as a hunting lodge in 1628, but then a key point of control during the 17th-century Jacobite Rebellion: indeed, look on the OS map and you'll see the flanks of this peak were also a key site for the raising of the Rebellion's standard in 1715. Thankfully it's all peace and tranquillity now amid the pine trees and rocky outcrops, making this the perfect townside escape.