I stayed at the Mallory Court Hotel in June 2022 in the 'Kineton' superior deluxe room, which costs from £250 with breakfast included.
Address
Mallory Court Hotel
Bishops Tachbrook
Leamington Spa
UK
CV33 9QB
Contact
T: 01926 330214
W: mallory.co.uk
Overview
'Homely' is a word that does not always apply to hotels — after all, by definition, a hotel should if anything be 'hotelly'. But every so often you stay at a hotel that has the wonderful characteristics of feeling like you've come home, or are staying at an old friend's house – it feels familiar, welcoming.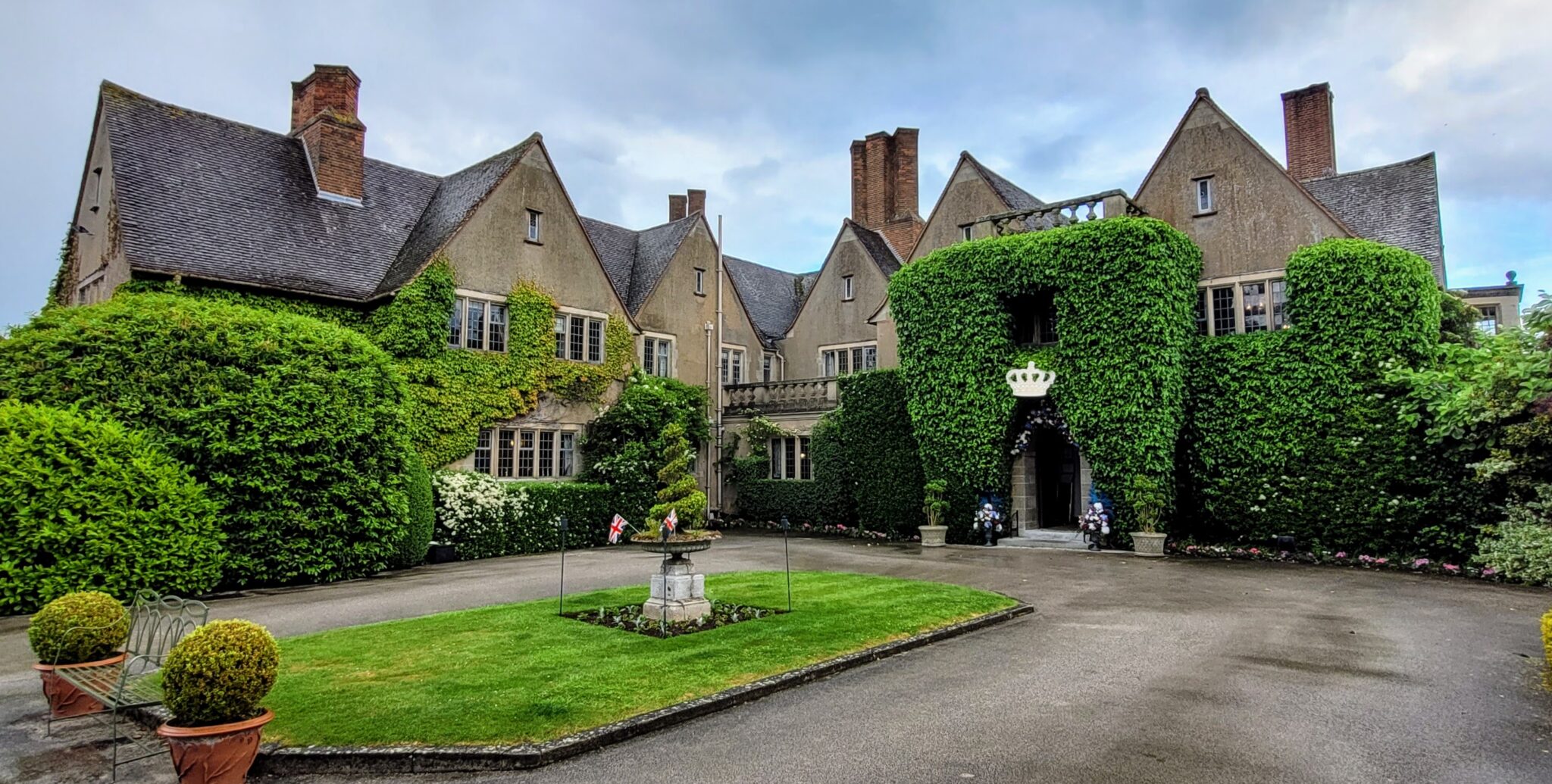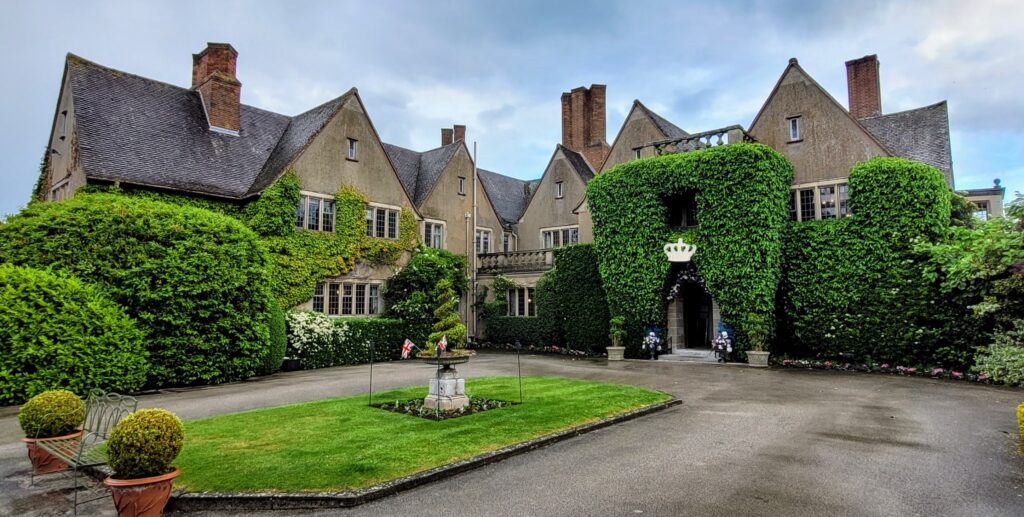 Mallory Court Hotel is one of those very special, very rare places. Indeed it's usually just referred to as 'Mallory' — even its nickname is relaxed and familiar. And it's dog-friendly so even our four-legged friends are made to feel welcome, too.
Décor and vibe
Mallory styles itself as a quintessential English country house hotel and the decor reflects that in spades.
The dining room has oak panelling; leaded glass windows look out from under Lutyens-style gabled roofs to a manicured pond and 10 acres of garden; even one of the rooms is named the Blenheim Suite after Winston Churchill's birthplace.
Architect P Morley Horder had been successfully re-introducing romantic Elizabethan style to many homes in the Home Counties when cotton-maker James Thomas Holt approached him for Mallory.
Horder's homes usually featured stone dressings, mullioned windows and inglenook fireplaces – all of a which are words that conjure up ideas of warm cosy evenings cocooned in from the driving Warwickshire rain.
Services and facilities
Room service
Massages
Laundry
Parking
Fitness centre
Pool and spa
Sauna – indoor and outdoor
Hot tub – indoor and outdoor
Restaurant and bar
Rooms, suites and spa
Tech entrepreneur Sir Peter Rigby bought the house in 1995 and set to making significant developments to the property, including the Knights Suite business centre and wedding venue in 2005 and the Brasserie at Mallory a year later.
2017 saw the opening of Orchard House, a new build in the grounds of the property. It's modern but sympathetic to its verdant surroundings and this is where we'll be staying; our room, called Kineton, is on the first floor, above the new Elan Spa with pool and sauna.
There are now a total of 43 individually designed rooms and suites, shared across Orchard House, the Knights Suite and the original building now known as Manor House. These additional facilities no doubt helped the Mallory become part of the respected Relais et Chateaux hotel portfolio.
Our room has a large elegant walk-in shower and bath with bathrobes, slippers and ESPA toiletries; plus coffee machine and chairs and table laden with fruit and water when we arrive.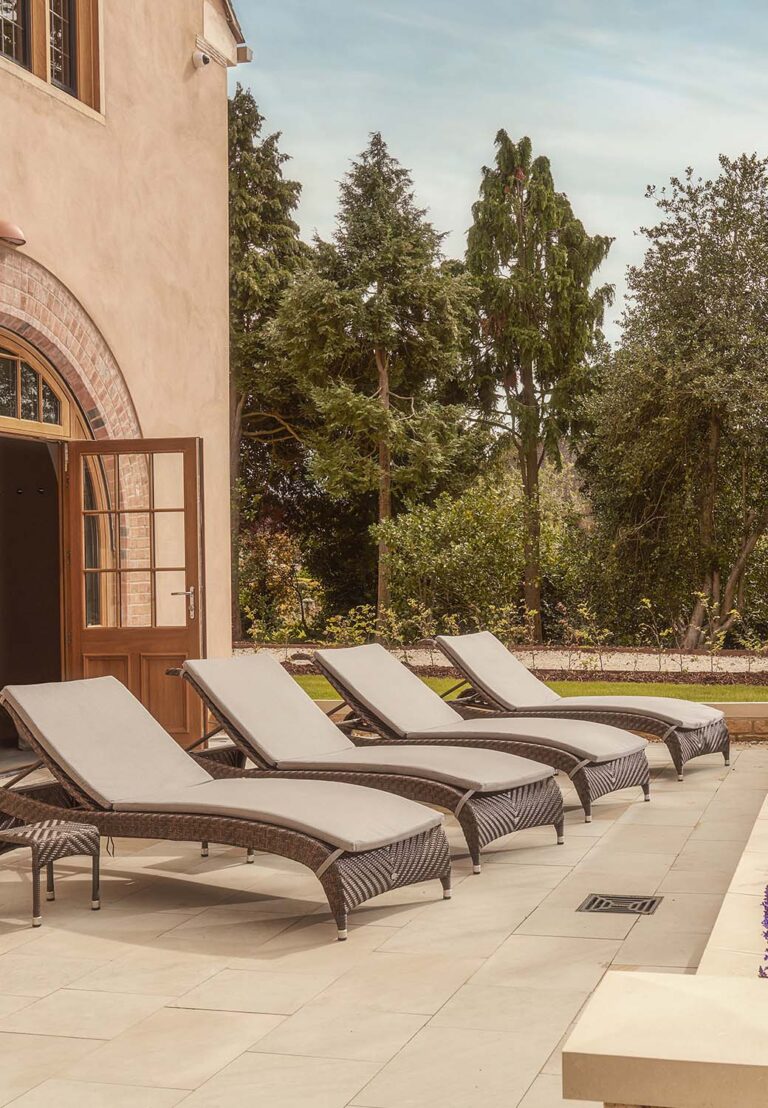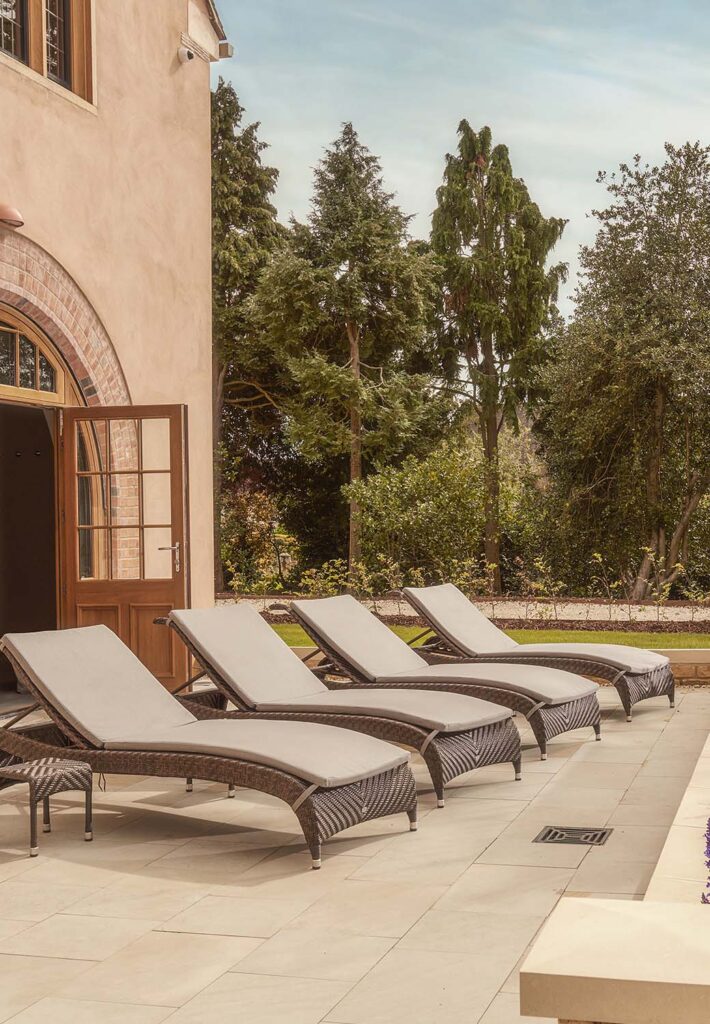 Those bathrobes come in handy as we make the short journey down a flight of stairs to the reception of the spa. Inside there's a steam room, stylish pool with massage shower, and no fewer than two saunas and two hot-tubs, including outdoor options that look out over the award-winning gardens.
Food and drink
The 3 AA Rosette Dining Room at The Manor House is a showstopping celebration of local food – it's no coincidence that the tasting fillet of beef is known as 'The Main Event' on the menu.
The evening starts with drinks, crispy broad beans and olives in the Drawing Room, complete with original fireplace in what used to be the nursery in the original 1916 stately home.
Our meal moves into the restaurant for cod roe on a cracker and beetroot meringue, and homemade bread with Lincolnshire Poacher butter. The hotel's head gardener grows much of the produce in the on-site garden – I make a note to take a walk around this garden the next morning.
The menu moves from homely to more exotic as sashimi and then curried lamb sweetbread cannelloni come to our table. Even then the canneloni is served with garden turnip, keeping the evening firmly 'rooted' in the English countryside home concept. The refined menu doesn't detract from the relaxed welcome.
The aged fillet of beef is indeed mouth-watering and satisfying, and comes with a rich Madeira sauce. Every single dish comes with a wine pairing; by the time our honey poached apricot and then cheese comes, we're a little 'weary'.
Fortunately we're offered coffee and petits fours by the fire and we settle down in a bay window sofa, to while away the evening in our countryside Warwickshire home-from-home.
Garden
The next morning — after a full English breakfast so delicious I manage to eat everything, despite promising myself I would never eat again — we make a point of taking a walk around the gardens.
Not only is there a kitchen garden and greenhouse with the aforementioned produce as well as cabbage, tomato, verbena and root vegetables, there's a gorgeous pond with waterside seating.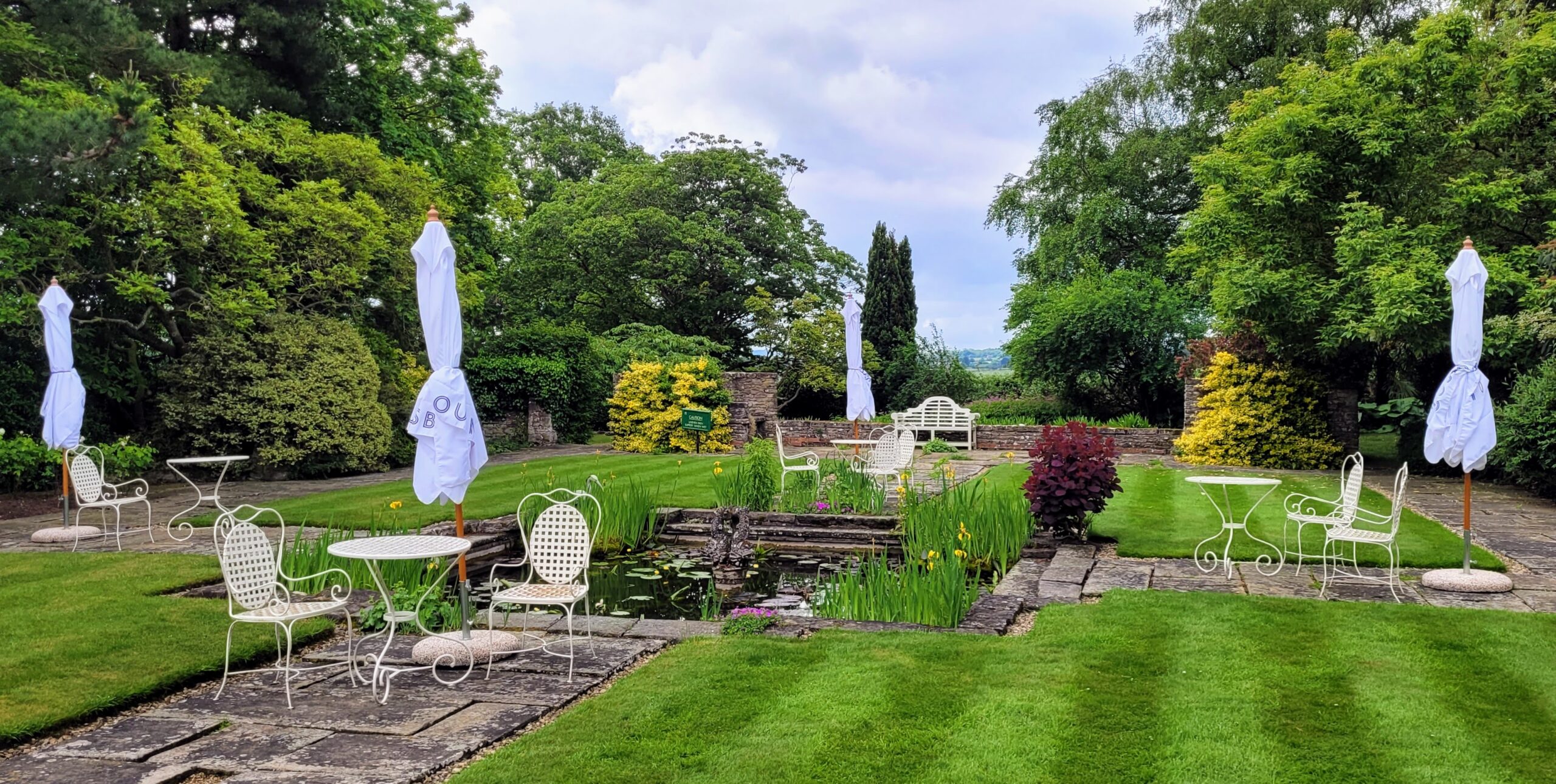 Our walk back to the hotel takes us through the walled garden with beautiful lupins the colour of magenta and fuschia. We stroll back up to reception and check out. It's extremely difficult to leave.
More information about Mallory Court Hotel
Prices: doubles in high season from £175/night B&B; low season from £150/night B&B. For more information and bookings, visit the hotel website.