Written by Bradt Travel Guides
Malawi has been nicknamed 'The Land of the Lake', which is hardly surprising – hugging its shores, upwards of 15% of the country's surface area is covered by Lake Malawi. To put this in perspective, if Malawi was the United Kingdom, this would entail a huge expanse of water subsuming Shropshire, Staffordshire, Derbyshire, Nottinghamshire, Leicestershire, Warwickshire, Herefordshire, Worcestershire, Northamptonshire, Buckinghamshire, Hertfordshire, Cambridgeshire, Oxfordshire, Berkshire and Wiltshire. But what about Malawi's remaining 85%? What does this country offer visitors who want to keep their feet on terra firma?
Liwonde National Park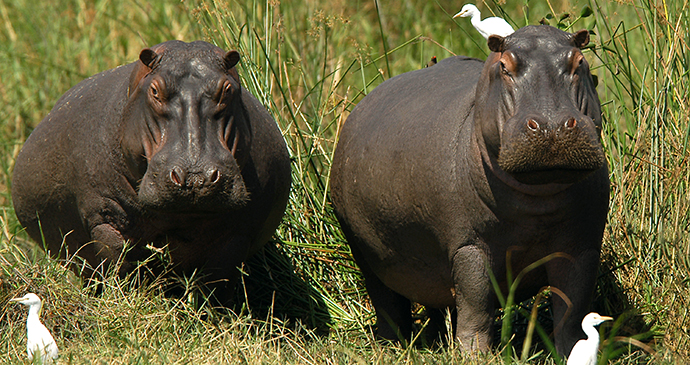 Hippos and their feathered friends in Liwonde National Park © Dana Allen, Central African Wilderness Safaris
Although relatively small, Liwonde National Park should certainly not be overlooked. Besides 800 elephants, the park's river banks are home to a glut of 2,000 hippos and countless crocodiles. Self-drive is an option and can be paired with a game walk – a top choice for avid twitchers – however, a game drive organised through one of the lodges comes with the benefit of heavy-duty 4x4s that can venture off road in search of more bashful beasts. If you do opt for this then don't forget to tailor in a visit to the park's rhino sanctuary.
Majete Wildlife Reserve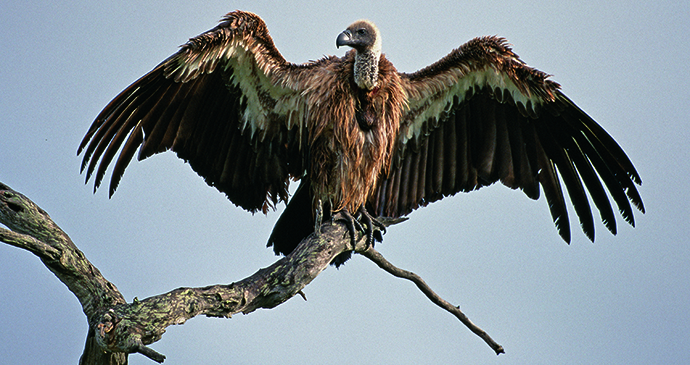 A vulture shows off its impressive wingspan in Majete Wildlife Reserve © African Parks Majete
Since the early 2000s, Majete Wildlife Reserve has seen a turnaround in fortunes. With many of its now prized species having been poached to either near or complete extinction, investment and better management since 2003 has thankfully facilitated a welcome resurgence. The so-called 'Big Five' (lion, elephant, Cape buffalo, leopard and rhino) are now all in residence, meaning that the Majete Wildlife Reserve can compete with Liwonde National Park for the status of Malawi's premier game-viewing destination. On top of this, the Reserve's birding opportunities are near peerless with over 300 avian species coming in all shapes and sizes.
Racing up Mulanje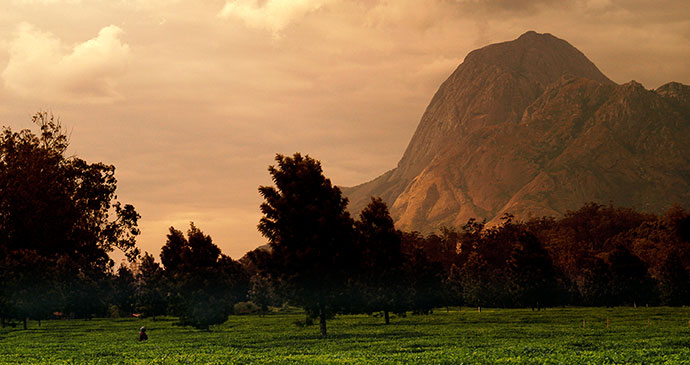 This spectacular massif has long been the country's premier hiking and rock-climbing destination © Dana Allen, Central African Wilderness Safaris
If you're in Malawi and hiking is your thing then Mulanje is the place to be. This granite behemoth rises out of the tea-growing plains that surround it and provides ample opportunities for the very keenest of walkers and climbers. Guides and porters can be booked and should not be shunned given the ascent's steepness. If you've got a competitive streak that needs itching and the physical condition to match, why not pop by in mid-July and compete in the lung-busting Mulanje Porter's Race against the local talent.
Pedalling through Malawi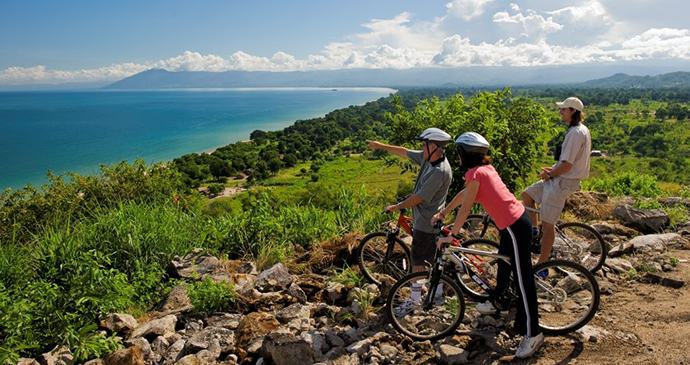 Experience some incredible views from the saddle as you bike around Malawi © Dana Allen, Central African Wilderness Safaris
Why use four wheels when two will suffice? Malawi is a splendid destination for cyclophiles. Bikes can be purchased locally for $100–150 and then sold back at the end of your trip. No longer dependent upon public transport, you can stick to quieter dust roads, visit villages that are off the beaten track and get a closer feel for the place than would ever be possible from behind a windscreen. If you're particularly fond of pounding the pedals then why not coincide your trip to Malawi with the Luwawa International Charity Mountain Bike Marathon, which has been taking place annually in June since 2004. Although marshalled, the 53km dirt road route takes you through remote forests and over rolling hills.
Nyika National Park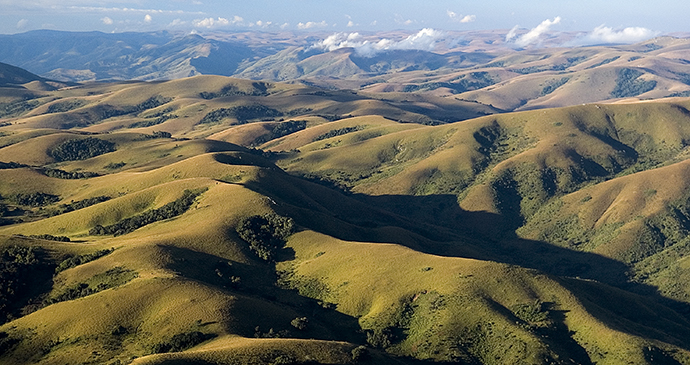 The undulating plains of Nyika National Park stretch out as far as the eye can see © Dana Allen, Central African Wilderness Safaris
If you've come to Malawi from Europe, don't be surprised if you get a strange sense of familiarity upon visiting Nyika National Park in the north of country. Its pine forests and chilly night-time temperatures have evoked memories of home in more than a few European visitors. Averaging over 2,000m in altitude, the park is a great place to spot zebras, elephants and, with the most concentrated population in central Africa, leopards. If you're more into flora than fauna, the Nyika Plateau is laden with about 200 varieties of orchid, 11 of which can only be found here.
---
Excited to see what else Malawi has to offer? Check out our comprehensive guide: