Written by Bradt Travel Guides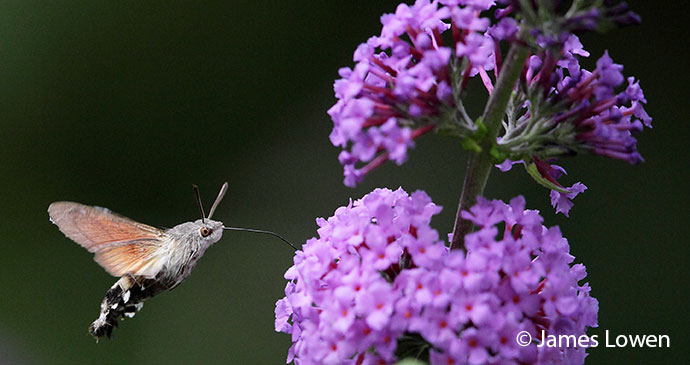 A hummingbird hawkmoth – just one of the fantastic species found in Britain © James Lowen
Calling all wildlife lovers! We're giving away five copies of James Lowen's award-winning A Summer of British Wildlife – the perfect handbook to guide your wildlife exploration this summer. To enter, we want you to share your best British wildlife photos on our Facebook, Twitter and Instagram pages, along with a short description of why you chose that image. It might be a gannet diving off the coast of Northumberland, a cheeky bottlenose dolphin frolicking in Cornish waters or a meadow of orchids stretching as far as the eye can see. Big or small, bird or beast, we want to see your best British wildlife memories.
Author James Lowen will choose his top five photos and stories, and each winner will receive one copy of the book. Entries close at midnight on 7 July 2019.
For full terms and conditions, click here.