If you've been planning to drive overland in Africa, you now have the perfect excuse to make things happen in time to join the Africa Rally. This three-week adventure takes you through six African countries as part of an experience you'll never forget. Here's what it's all about.
Partner: Africa Rally
Overlanding in Africa – What You Need to Know
Overlanding in Africa can be an incredibly rewarding experience, but it can also be challenging at times. Surroundings change and you come across new people, new languages, and new cultures. Some places are easy-going, while others require more planning and care.
Highlights of driving across Africa include seeing iconic wildlife in their natural habitats, exploring off-the-beaten-path destinations, and meeting local people and learning about their cultures and traditions. Overlanding also allows you to travel at your own pace, giving you the freedom to stop and explore as you wish.
However, crossing several African countries requires some preparation, from equipping your vehicle with everything you will need for the road to choosing the best route and learning as much as possible about dealing with emergencies in a foreign territory.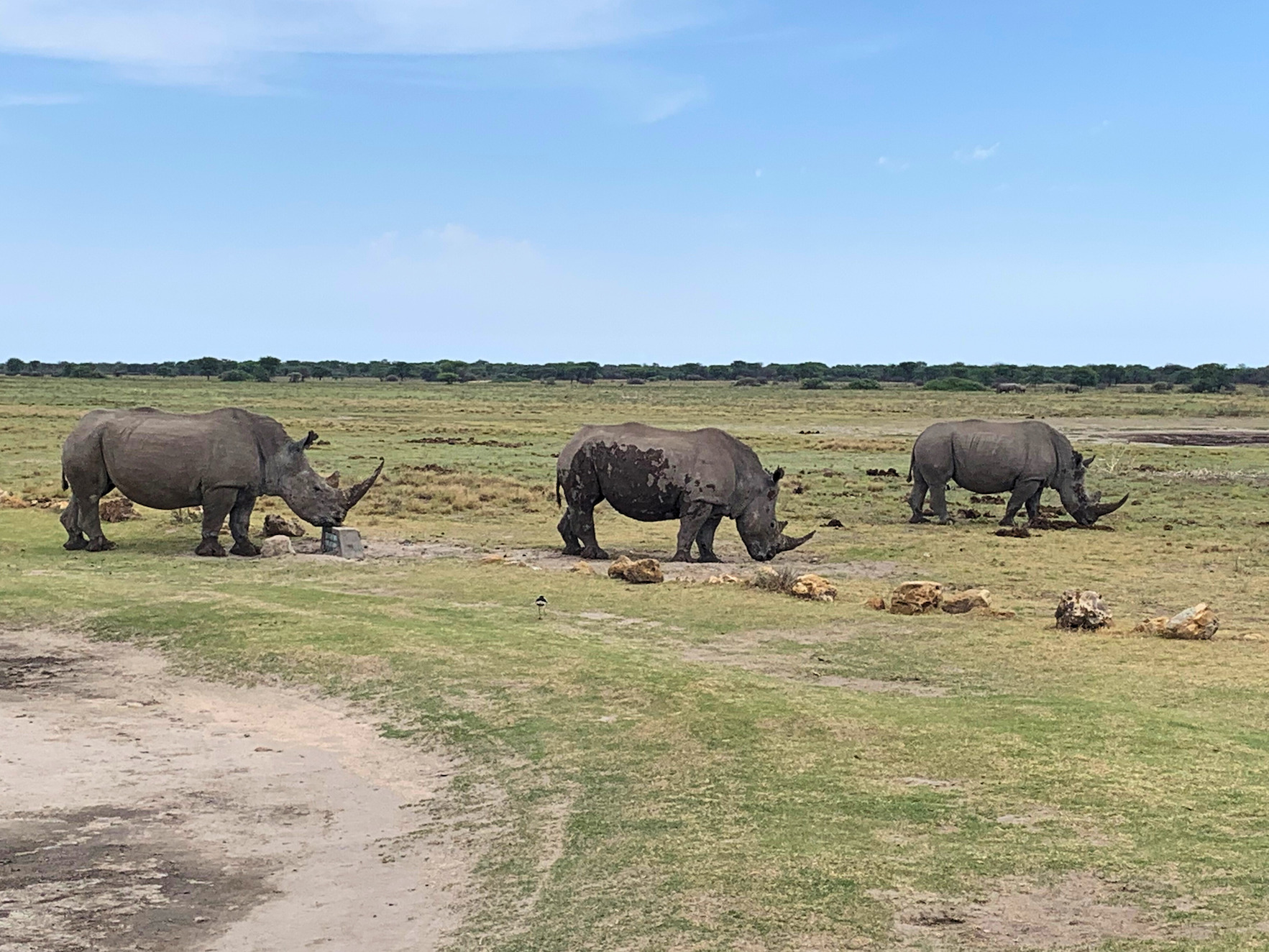 How to Register for the Africa Rally and Prepare for Your Journey
The Africa Rally starts on 1st July and ends on 22nd July. Any vehicle can enter, with the added feature that classic cars and what the organisers call "ridiculous" vehicles receive a discount on the enrolment fee.
The rally's starting point is at Sparrowhawk Lodge near Hartbeespoort, South Africa, with a party before participants head on to Botswana, according to the official route of the event.
To enrol, go to the Africa Rally website and reserve a place for your team. Registration is open until 1st June, giving you enough time to get your vehicle ready for the road if you start round about now.
What Documents Do You Need to Overland in Africa?
Before the rally begins, make sure you have all your paperwork in order to avoid obstacles at border crossings.
First and foremost, you'll need a valid passport with at least six months validity remaining and with enough blank pages for visas and entry/exit stamps.
You'll also need to obtain visas for any countries you plan to visit and you'll need to make sure you're aware of the specific entry requirements and visa regulations for each country. Africa Rally partner Smart Visas can do all this for you and for UK passport holders, you don't need to send them original documents as most visas are now e-visas or picked up at the border.
It's always a good idea to bring copies of your passport and other important documents with you, so that you have a backup in case you misplace the originals or someone takes them from you.
It is also a good idea to buy travel insurance that will cover you for the entire duration of your trip. Africa Rally partner JS Insurance offers specific insurance for the event, however most major insurance companies will offer cover so long as you tell them you are taking part in a charity vehicle rally.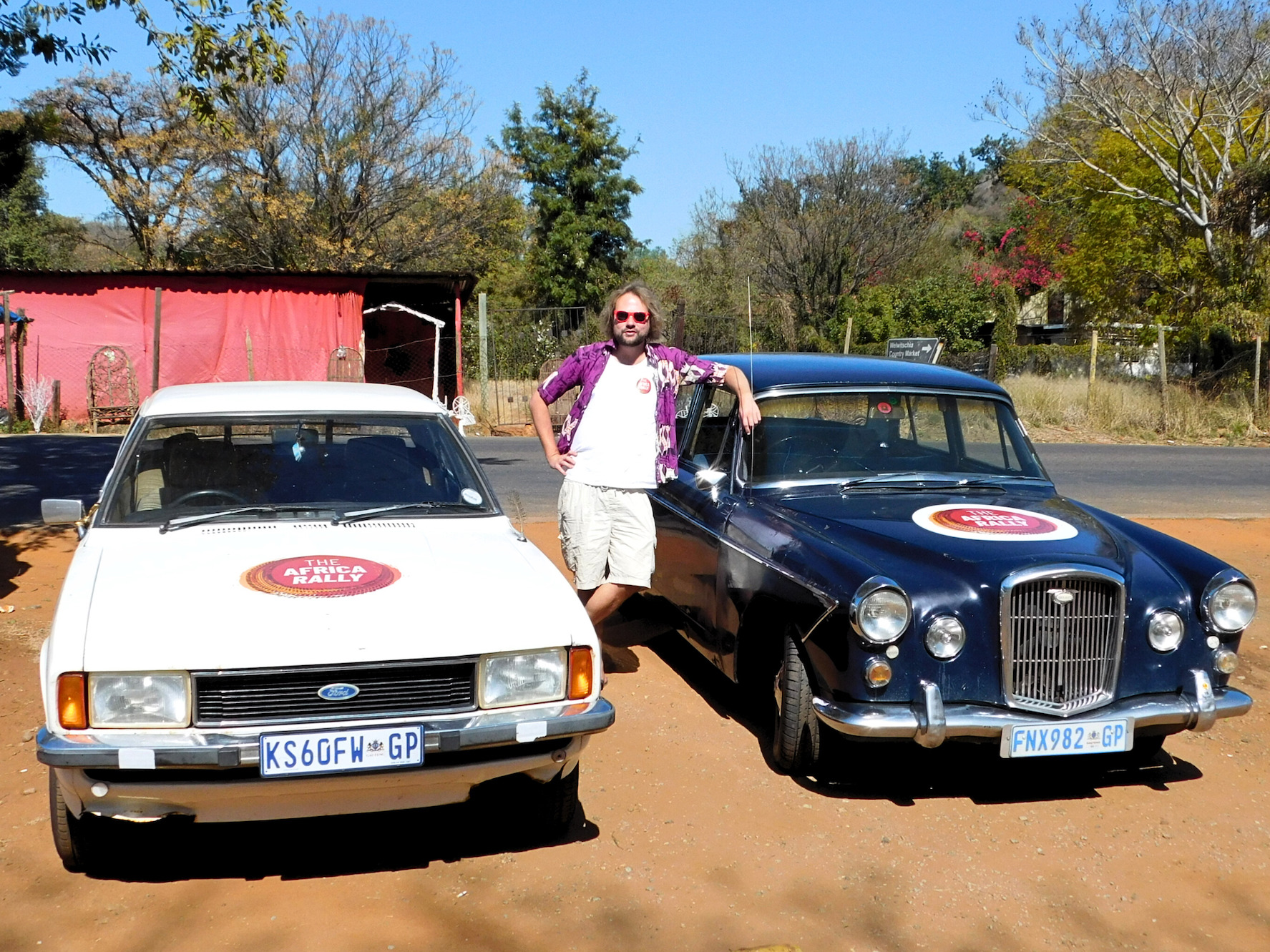 Choosing the Right Vehicle and Equipment for Overlanding in Africa
There are no restrictions regarding the vehicle you should bring. You can enrol with a motorbike, a classic car, a 4×4, a minivan, and any other type of car you can think of. Speed isn't important in the Africa Rally as, according to the organisers, this is not a race.
Reaching the start line
For those who truly love overlanding in Africa, you may be tempted to take the ferry from Spain or Italy to Morocco and drive to South Africa ready for the rally. Unfortunately, though, this route is currently not recommended for both geopolitical reasons and because it takes 3-4 months and you won't make the rally start on time!
Another option involves shipping your vehicle from Europe or the United States to Cape Town. Africa Rally partners Global Fixers can ship into Durban and deliver to the start line, the workshop just 15 minutes from Johannesburg O.R. Tambo Airport.
And finally, a third option would be to buy your vehicle in Africa and sell it when the event is over. South Africa has the best second-hand car market in the world, and this will probably work out as one of the cheaper options if you are buying something "ridiculous."
Reaching the finish line
Equip your vehicle with all the essentials, such as a cooler, a tent and camping equipment, supplies, and spare parts. You'll be driving in rural areas, on gravel roads, so chances are that you may get stranded on the side of the road at least once.
"But you'll figure it out," says Paul Clayton, the Africa Rally director, who recalls having his car break down on several occasions on previous overland trips.
"Everyone in Africa knows a mechanic," he adds. "I've never struggled to find one and once even asked a bloke that pulled over who himself was a mechanic!"
The Route
The Africa Rally starts in South Africa and crosses several National Parks in different African countries before ending on Lake Victoria in Kenya. The countries were chosen for their varied wildlife and safety, so if you stick to the official route, all should be well.
However, nothing is set in stone, and you can choose from a few other routes as long as you reach your destination point on time.
Here is what you should add to your bucket list for each country you travel through: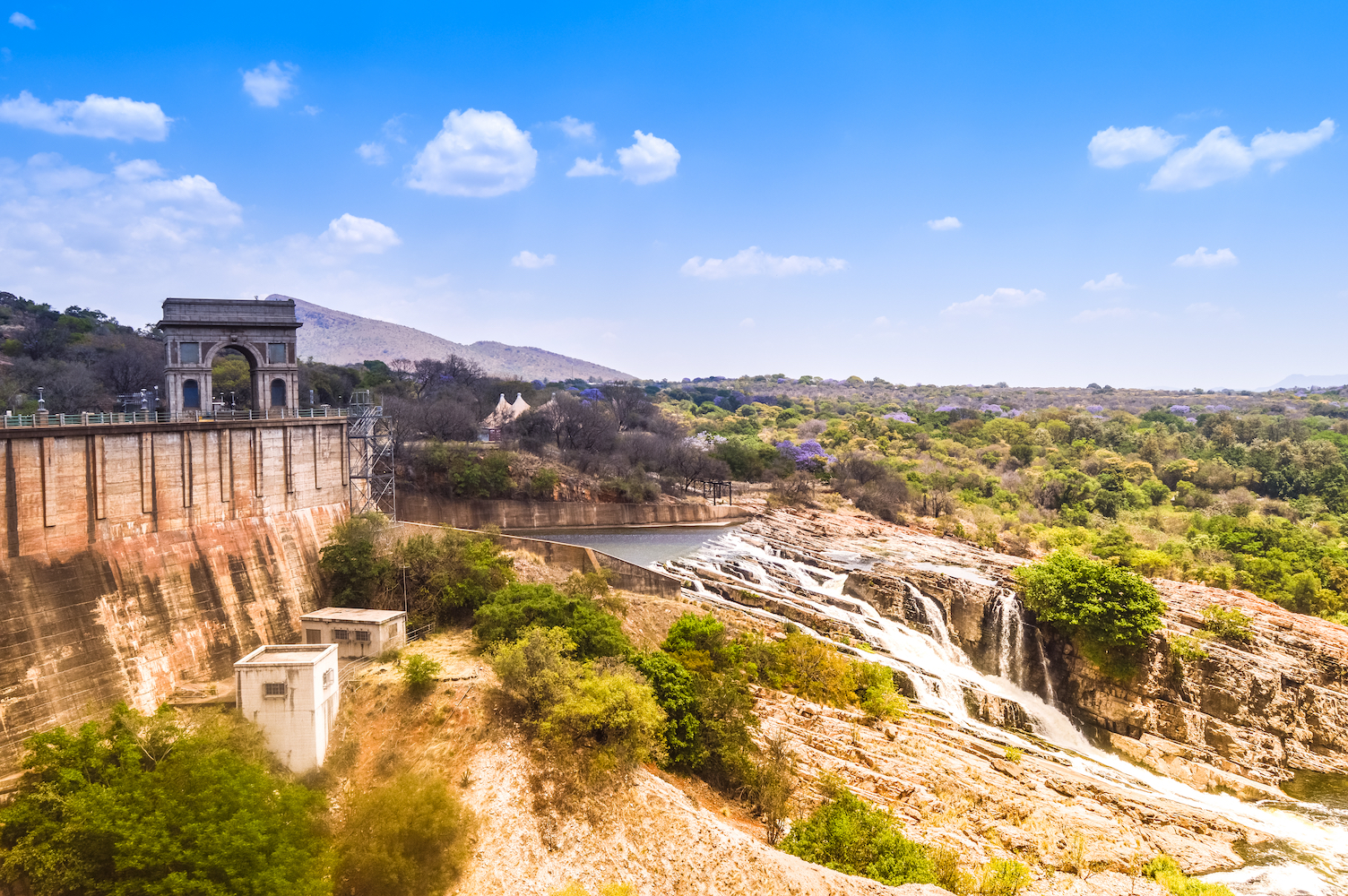 South Africa
The starting point is in Hartbeespoort, which is close to the border with Botswana. The easiest route involves crossing the border and heading into the magnificent landscapes of this home of elephants and giraffes. It's worth noting that Kruger National Park and the Garden Route lie in the opposite direction, so if you have your heart set on them, arrive a week before and discover them before the rally.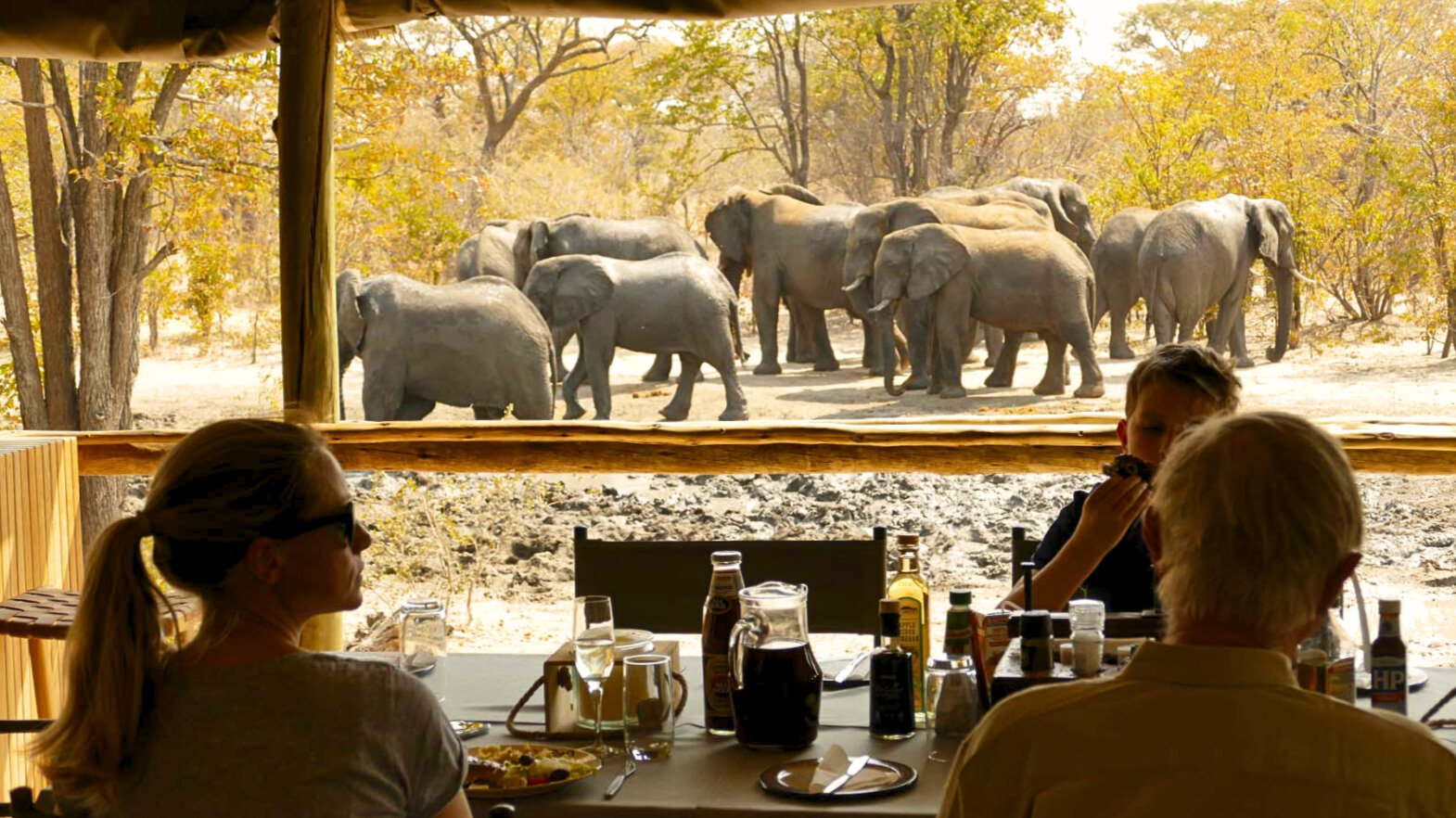 Botswana
Botswana is the best place to see African elephants and a wide range of wild animals like zebras, giraffes, and ostriches. Cross the Okavango Delta with its 480 species of birds and numerous species of mammals, like hippos and crocodiles.
The official route also passes the Makadikadi Basin and salt pans where you can see white rhinos and flamingos.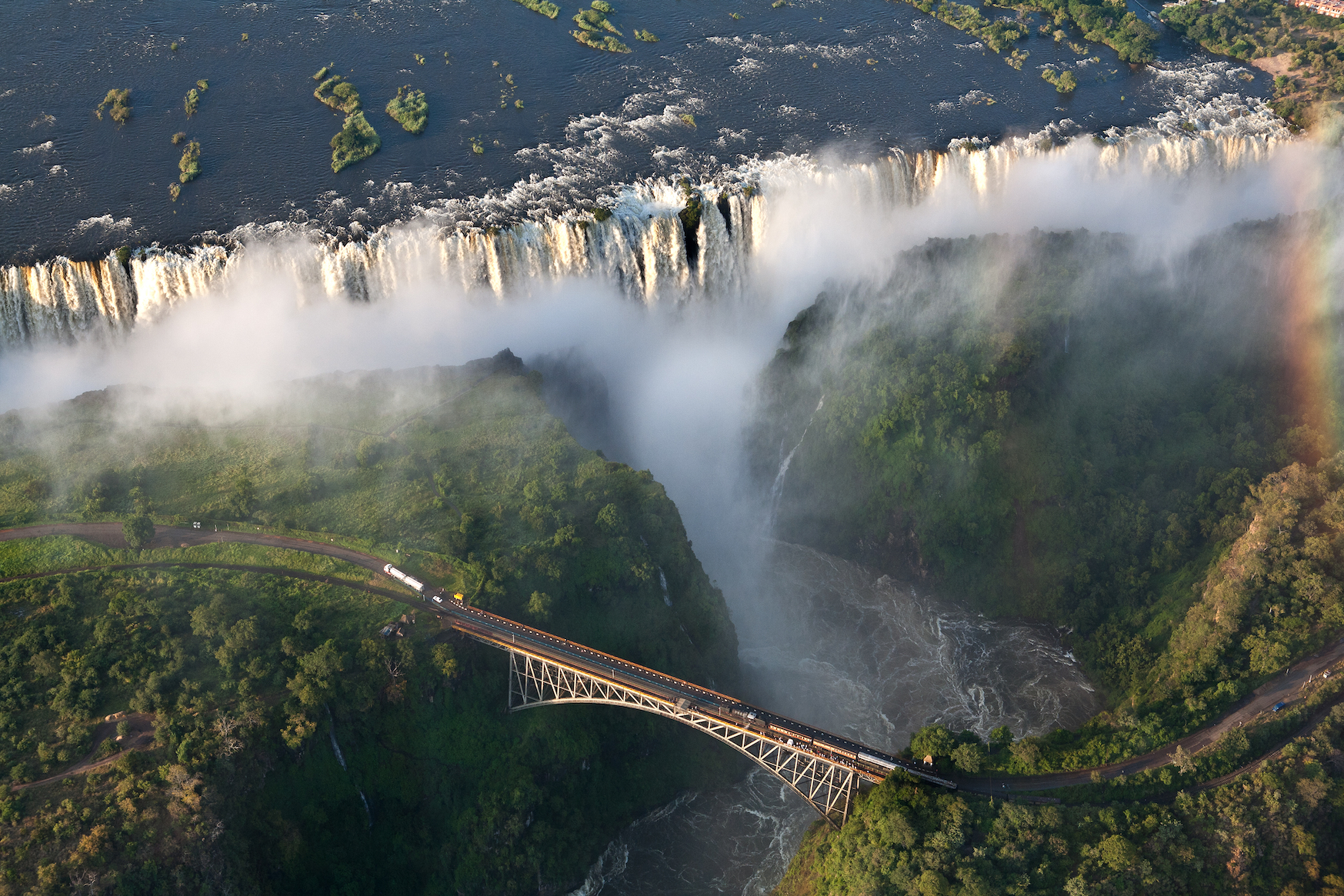 Zambia
The next stop is Victoria Falls, one of the largest waterfalls in the world, with a width of over 1,700 meters and an unforgettable effect on the soul. You can take a helicopter ride across the top of the falls to try to capture a sense of its immense size and beauty.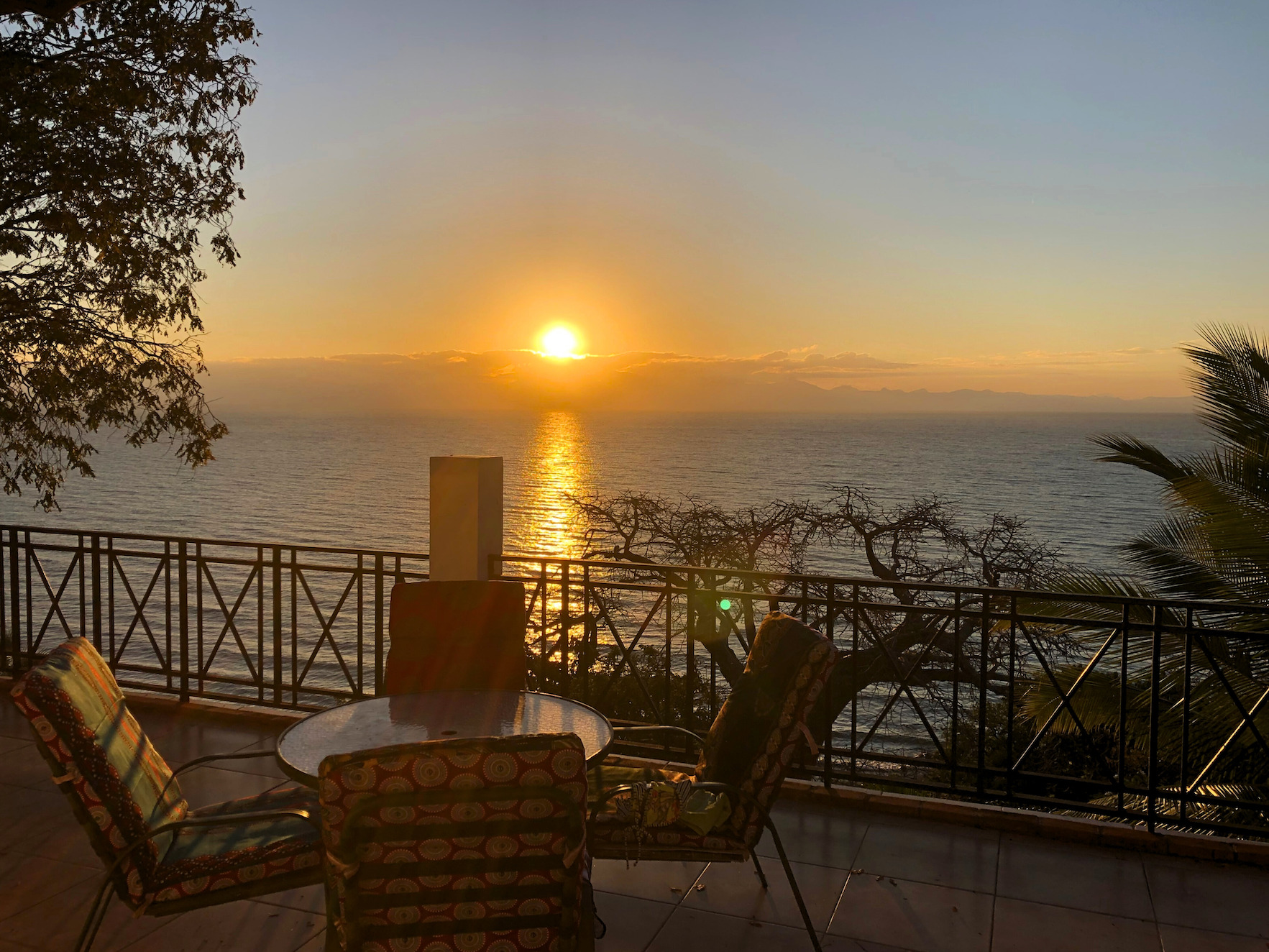 Malawi
Crossing Malawi brings you spectacular sunsets on the beach and some of the best fresh fish dishes. It also has some fantastic mountain passes and generally great roads. Paul Clayton's inside tip here is to go diving in the lake off Monkey Bay.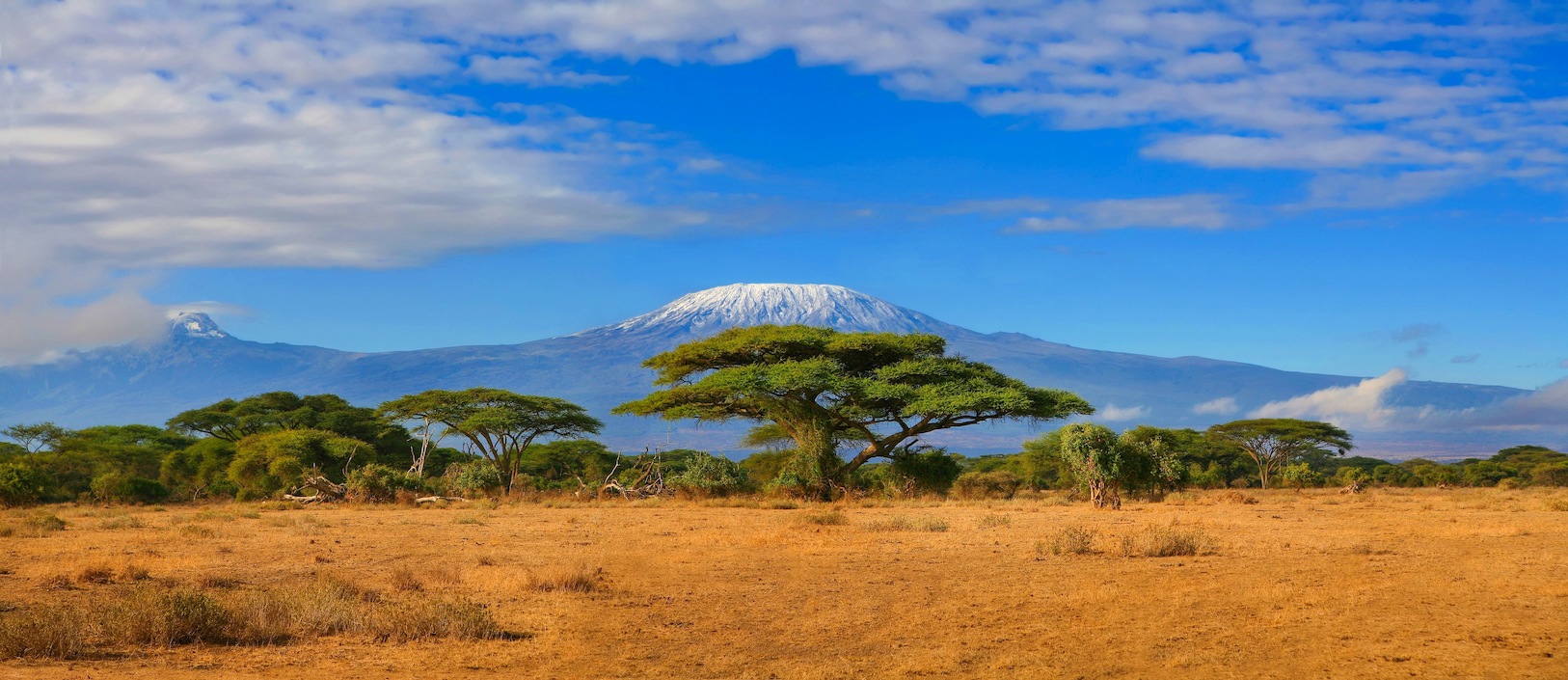 Tanzania
The route moves on to the Serengeti National Park, which is a great place to spot lions, leopards, possibly cheetahs, and over 500 species of birds. Drive along Lake Tanganyika, the second largest lake in the world and one which is visible from space. Then head to Mount Kilimanjaro for some amazing sights of the highest mountain in Africa.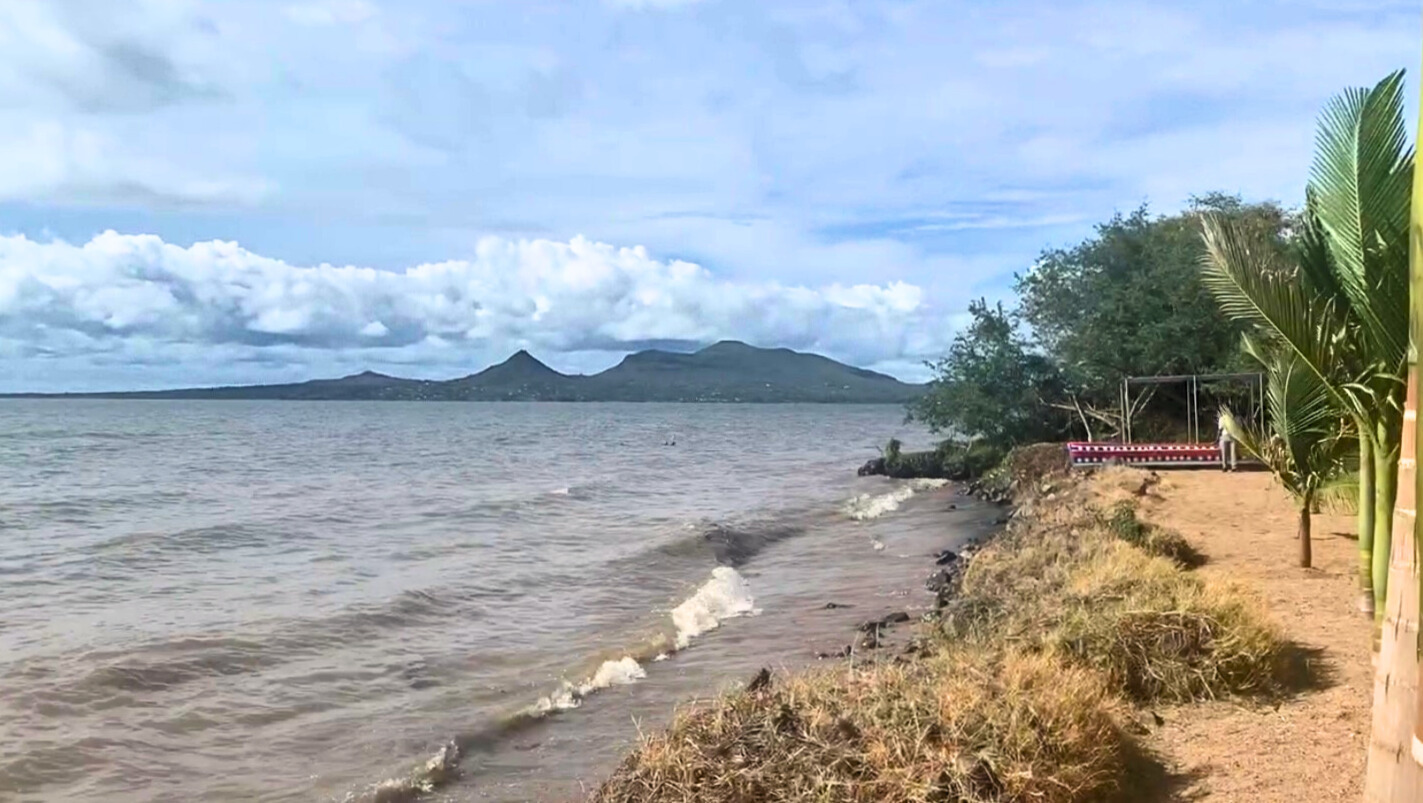 Kenya
Reach Lake Victoria, the largest of the Great African Lakes, where you can cool off after a day of driving or stretch your bones on the beach.
The Pathfinder Awards
The rally doesn't offer a prize for the fastest team, so you won't be pressured to reach the finish line fast and miss some of the best experiences. However, you can win a prize for the best picture taken along the route or the award for the best-dressed team (vehicle included).
The rally also encourages each team to use this opportunity to collect money for a charity of their choice. The team that collects the highest amount wins a prize as well.
Find out more about the Pathfinder Awards here.
Is Overlanding in Africa Safe?
Driving through African countries is as safe as driving through any other country. You will meet friendly people who will gladly point you in the right direction or help you push your car if it won't start. But you may also come across problems, so it's better to be cautious. Sleep at night and drive only during the day.
Avoid reaching for your wallet at checkpoints and chat to the police instead. Let them know what an awesome trip you are on!
Moreover, take into account that roads in some parts of Africa are uneven, and not all drivers follow the rules, so pay attention to road signals and signs.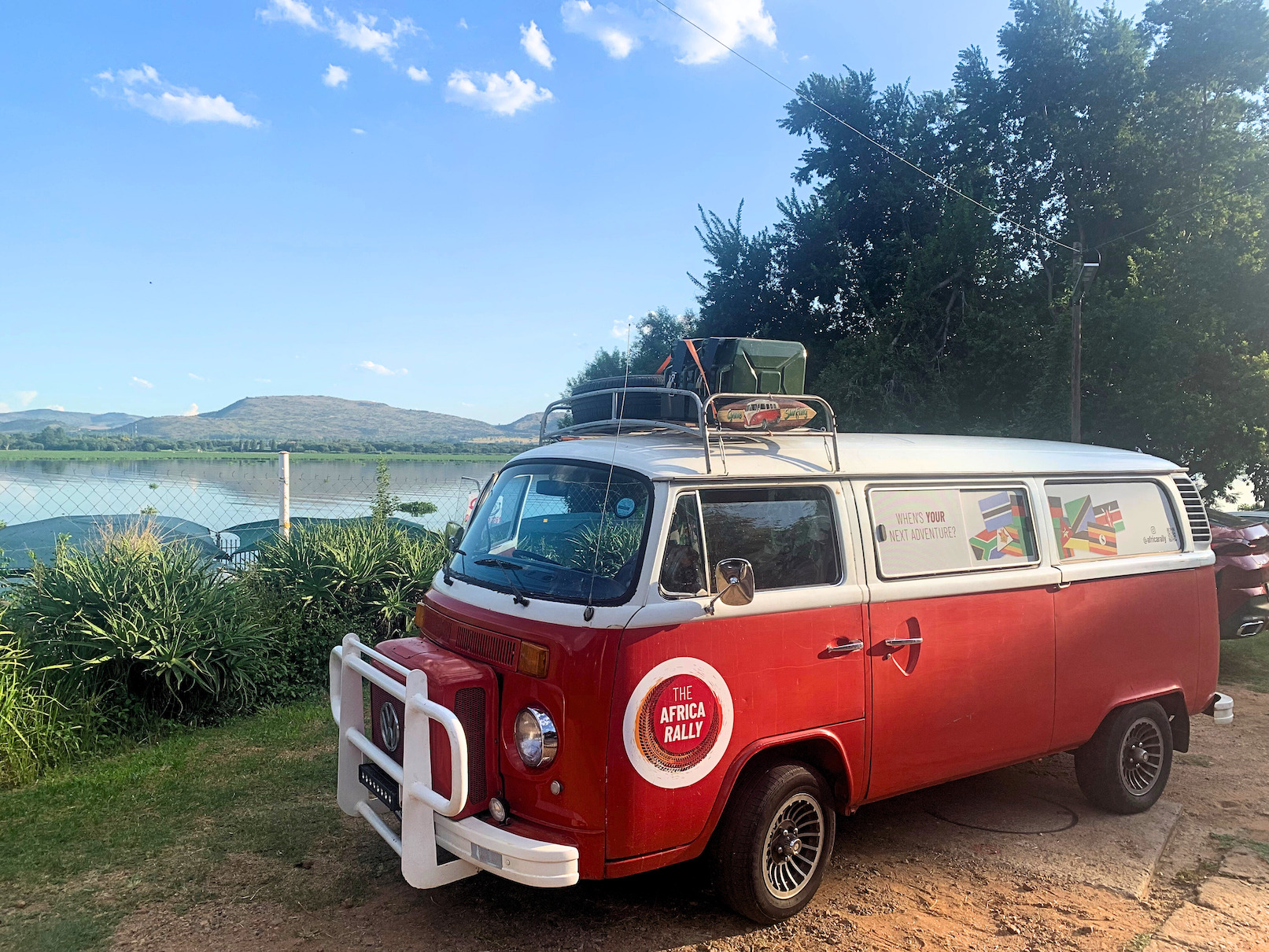 Why You Shouldn't Miss this Experience
Participating in the Africa Rally is a once-in-a-lifetime adventure that will offer you an unforgettable experience.
Here are some reasons why you shouldn't miss this opportunity:
A unique opportunity to explore Africa: The Africa Rally takes you through six African countries, each with its own landscape, wildlife, and culture. It offers the opportunity to explore remote and off-the-beaten-path destinations, encounter a wide range of wildlife in their natural habitats, and experience the diverse cultures and traditions of the continent.
Rediscover your spirit of adventure: This rally is not a race, but a road trip where the destination is not as important as the journey itself. It offers the thrill of adventure and the satisfaction of overcoming challenges, both physical and emotional.
Make lifelong memories: Overlanding in Africa with the Africa Rally is an adventure that will remain etched in your memory for a lifetime. You will have the chance to create unforgettable memories, meet new people, and forge lasting friendships.
Support for local and international communities: The Africa Rally also supports local communities by promoting sustainable tourism and investing in community projects. By participating in the rally, you are contributing to the development of the local economies and supporting the conservation of wildlife and the environment.
More Information on how to overland in Africa
For more information on how to overland in Africa, see Sian Pritchard-Jones and Bob Gibbons' Africa Overland book. By putting together everything you need to know when driving long distances, from practical advice to the main attractions you'll come across, this guide will be your best friend on the Africa Rally every time you feel lost or in need of ideas.
For specific advice on the route, the countries, and the vehicles to use in the event, you can send an email right to the Africa Rally director, Paul Clayton at this address: paul.clayton@africarally.com
Things change quickly in Africa and he and his team are there full time, ready to help. In the last few months alone, he's been driving through Kenya and South Africa and he'll be in Zambia next week. It's priceless on the ground support.