Everything you've heard about Dubai is true. It's hot, it's label-obsessed, and it takes immense pride in its reputation as 'the city of superlatives' – the world's tallest building, the world's largest shopping mall and the world's deepest diving pool are just some of the structures that grant bragging rights. The city's rapid transformation from a humble fishing settlement into the 'Manhattan of the Middle East' has been romanticised to no end. And understandably so.
Having grown up in the city, I can't help but take a different stance when it comes to 'Old Dubai', a side forgotten by many residents and undiscovered by most tourists. In fact, that moniker alone feels borderline condescending, particularly when used to describe the unassuming neighbourhoods that I associate with my childhood. They've been dubbed crowded, chaotic and outdated. And at odds with the modern-day expatriate, I often find myself defending their indescribable charm, nostalgic for what they represent: a bygone era.

There's the mom-and-pop stores of Deira where life happened before the arrival of mega malls, the cramped lending library in Karama that fostered my love of reading all through the '90s and the countless Satwa cafeterias where no menu item ever felt extravagant. They all continue to stand until today, quietly proving that in some parts of the city, time really has stood still. This is where I – a third culture kid who was born in Dubai, yet belongs nowhere – spend most of my time, be it in search of escape or in memory of a much simpler past. And you should, too.
Where to stay and eat
XVA Art Hotel
Start by checking into XVA Art Hotel, but expect to pass oversized murals, souvenir stores, and scenic alleyways as you attempt to locate its entrance – the historical neighbourhood of Al Fahidi is a bit of a labyrinth.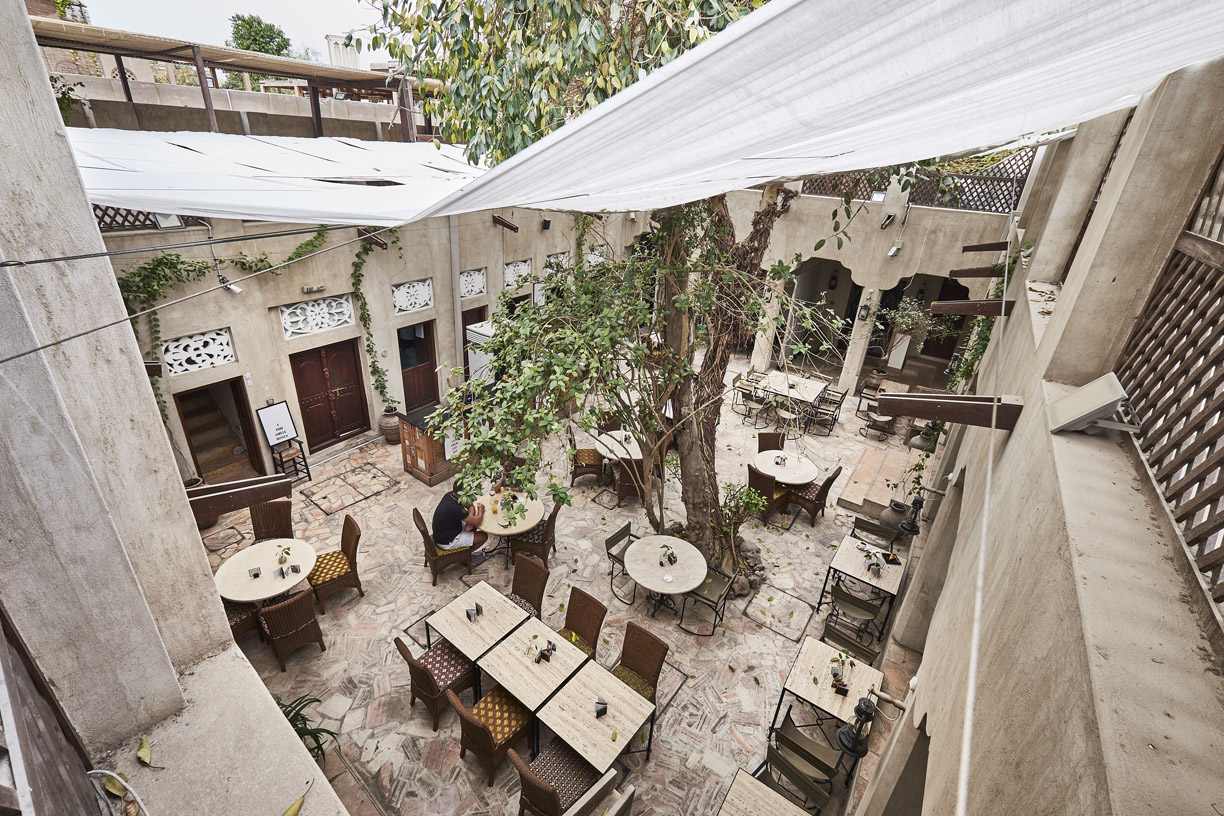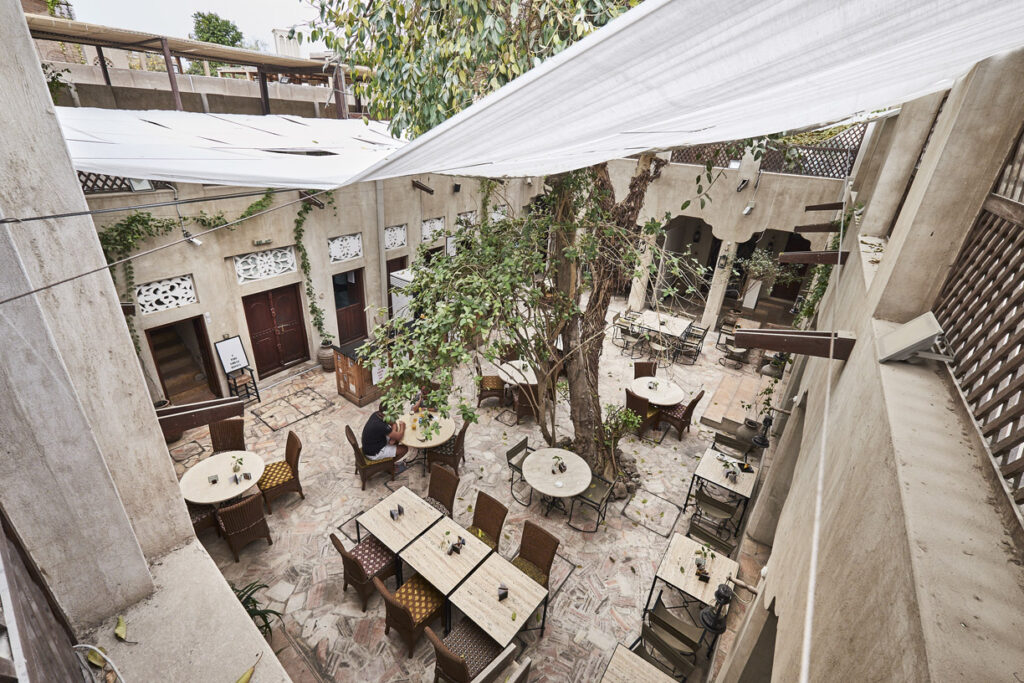 Besides a romantic rooftop terrace, the hotel is home to 15 unique rooms themed around cultural motifs. But it's the artsy public spaces that draw residents – all the contemporary artworks on display across the premises are for sale, representing both emerging and established artists from across the region. More practical purchases like flowy kaftans and scented candles await at the onsite concept store that is tucked away, but worth a browse.
XVA Café, meanwhile, resides in one of the three tree-shaded courtyards and serves a mint lemonade that has officially achieved cult status.
Bu Qtair
This beach-shack-turned-seafood-restaurant may have earned Anthony Bourdain's seal of approval in Season 6 of his travel and food show No Reservations, but it has had people lining up for a table long before his trip in 2010.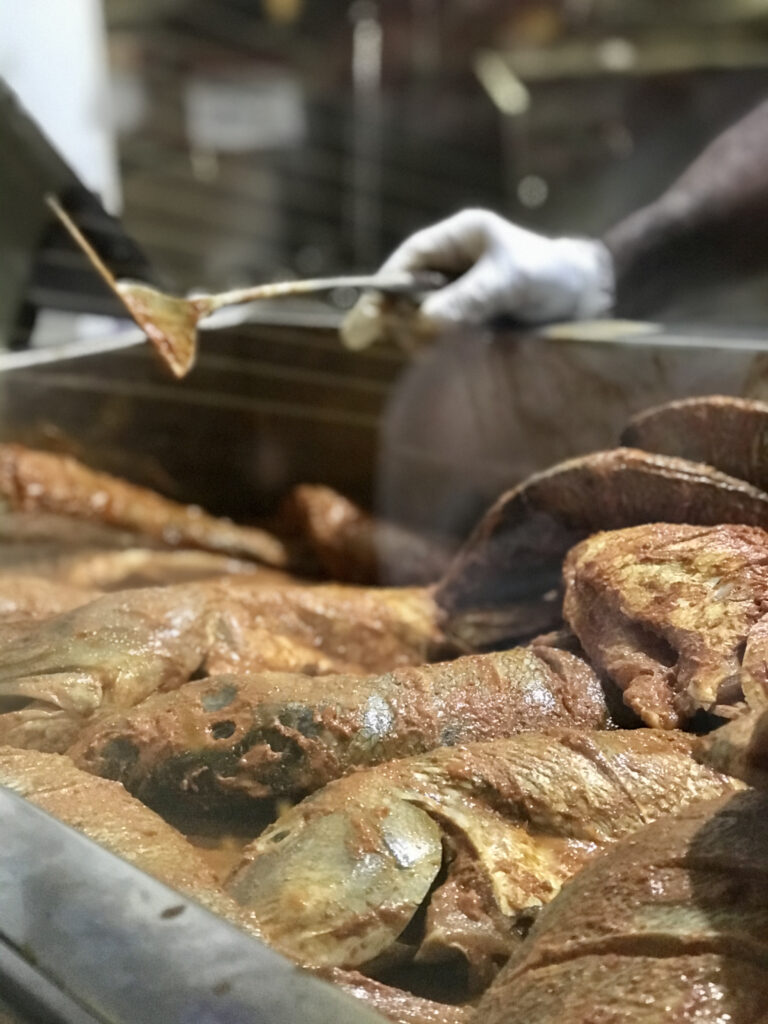 Irony comes courtesy of Bu Qtair's location; first opened in 1989, it continues to operate on a first-come, first-served basis in a humble setting in the shadow of Burj Al Arab. Today, actual chairs and paved floors have replaced the brightly coloured plastic stools in the sand, but not much else has changed. There's still no menu in place; instead, you'll dine on whatever is the catch of the day (usually prawns and sheri or grouper fish), but it is always expectedly fresh, generously marinated in masala and deep fried.
Brix
After a meal at Bu Qtair, I'd suggest taking a 20-minute cab ride to bijou Brix, home of the city's most ingenious desserts – each toeing the line between science and art. The concept (which launched just before the pandemic) is a brainchild of locally beloved chef Akmal Anuar, who hails from Singapore and landed a spot on The World's 50 Best Discovery list with his contemporary Asian restaurant, 3Fils.
Adding to the culinary experience at this ten-seater spot in Jumeirah Fishing Harbour is the kitchen, its open-plan format allowing diners to observe the young chefs as they plate their masterpieces. The best way to sample what's on offer is easily the tasting experience, which is available as three or five courses.
You're bound to notice the contrast between the incredibly complex desserts and their deceptively simple names: 'Snowball' is a combination of guava, yoghurt mousse, vanilla flan and coconut sorbet, while the 'Texture of Chocolate' accents carob ice cream with chilli-flake meringue and yuzu-kosho chocolate sauce.
Mazmi Café
Asking for directions after walking around in what feels like a maze is what makes Mazmi Café the definitive highlight in this list. And the city. Frequented by residents in search of a change of pace, it sits at the edge of Dubai Creek, translating to the ultimate spot for sunset, an order of saffron ice cream and a good dose of people-watching. The Textile Souk, Shiva Temple and Grand Mosque are all in the vicinity, making for an exhilarating mix of tourists, shoppers and worshippers scurrying about.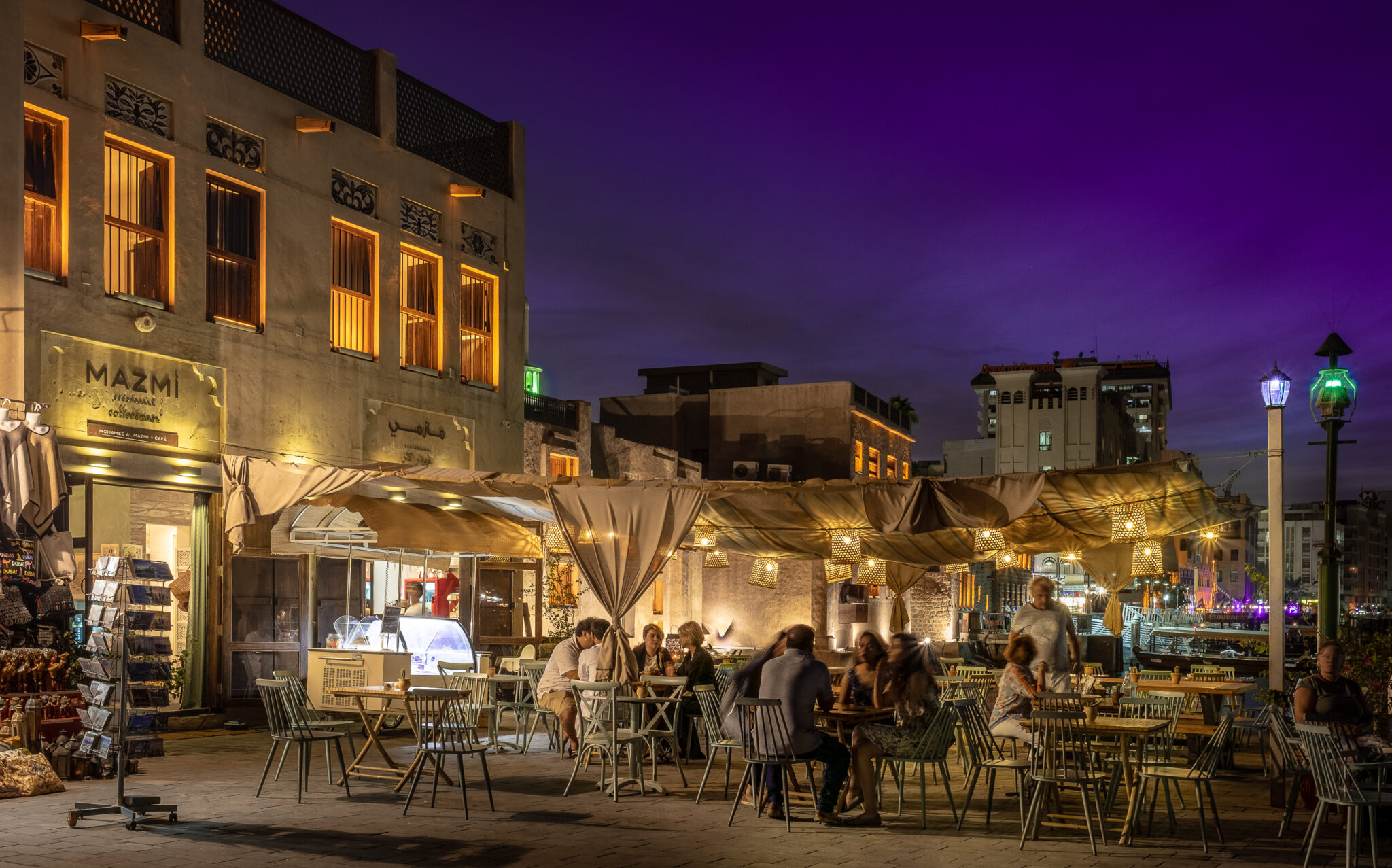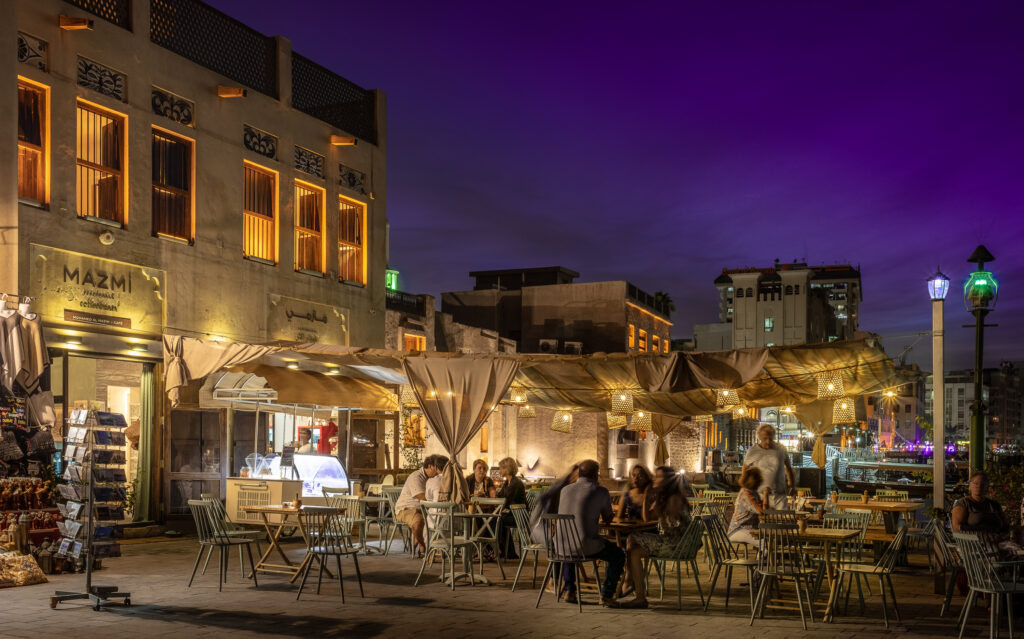 Mazmi's backstory is also noteworthy as it's owned by an Italian woman (Ilaria) and her Emirati husband (Mohamed), and their backgrounds are palpable in everything from the menu of Mazmi Café to the rooms at Mazmi Casa, the three-room B&B next door. Ilaria's infatuation with the region is evident in the wooden chests, scattering of cacti, and black-and-white photographs depicting fishing scenes that complement the neutral-hued rooms. And over at Mazmi Café, dishes such as hummus infused with basil and sun-dried tomatoes serve as Mohamed's homage to his wife's Mediterranean roots.
Sonara Camp
The definitive antidote to the superficiality of Dubai, Sonara Camp is set among the sand dunes of nearby Dubai Desert Conservation Reserve, a protected area that spans 225km2. This is a culinary experience like no other – think fine dining meets desert escape with a side of sandboarding and stargazing.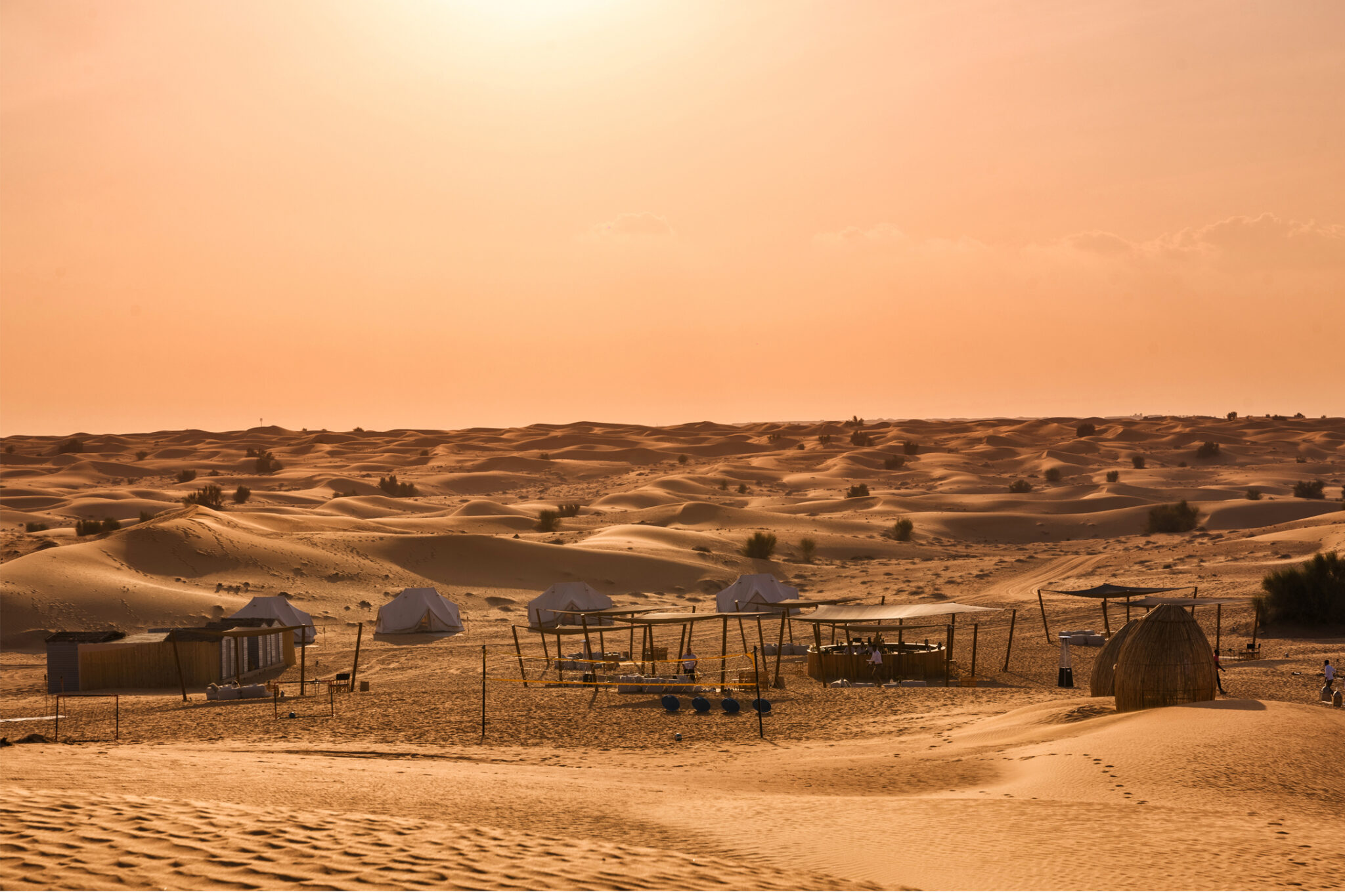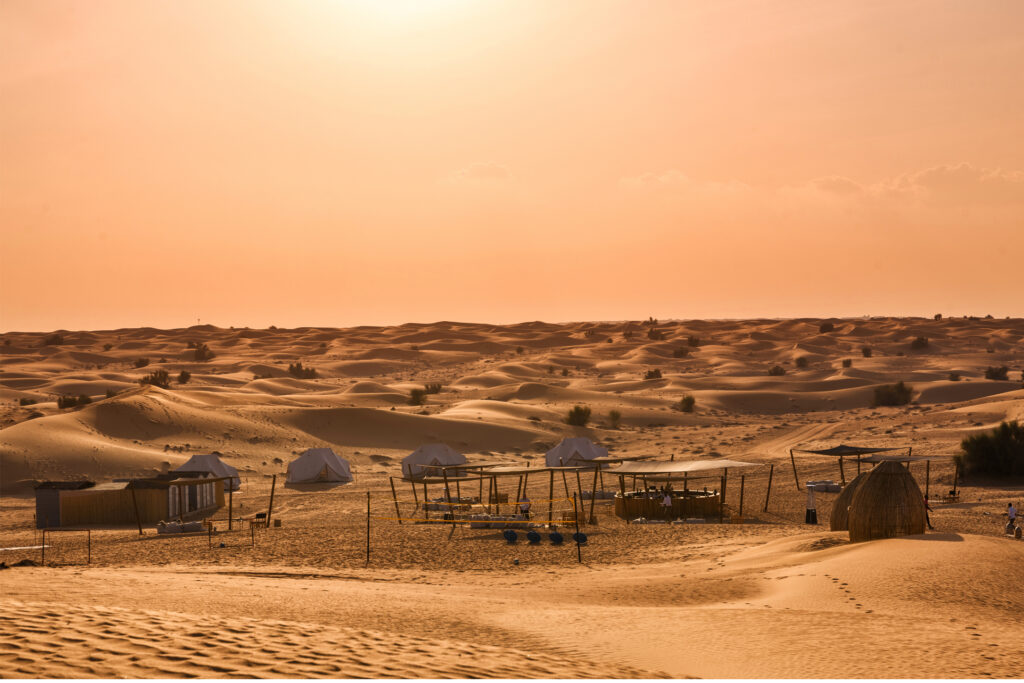 In keeping with its environment, Sonara Camp is driven by its environmental credentials, so not only does it exclusively use solar energy, but there's also an emphasis on natural materials such as wood and wicker, making for a beautifully bohemian aesthetic. And while the country – region, even – ranks alarmingly high for food wastage, the team here prepares food in quantities that take the restaurant's strict zero-waste policy into account. The portions are generous, but there isn't a buffet in sight. As for leftovers? There's a dedicated container for anything that's organic, ensuring that such waste goes to the compost site.

While overnight glamping is on offer, those pressed for time should opt for the Sunset and Dinner Experience that starts with a smooth desert drive (or bumpy camel ride) to the entrance of Sonara Camp and ends with a starlit dinner. Chef Sanna has been tasked with creating a fusion set menu rooted in locally sourced ingredients, making for a feast of crowd-pleasers that manage to be unpredictable. Case in point: an elevated take on chicken shawarma (housed in a crispy cone and topped with an avocado emulsion) and tiny corn tacos containing a smoky-sweet beef bulgogi filling and garnished with edible flowers.
Shopping and leisure
Zaaz
Lavish spas occupy space at just about every luxury hotel in Dubai, but what makes Zaaz special – rare even – is its authenticity. In fact, an afternoon at this full-service wellness destination in the residential area of Jumeirah feels like a jaunt to Morocco. That may be because it is owned by a Moroccan woman named Asmaa Quorrich, and her heritage is evident in the details – the zellij tiles, the beautiful brass lanterns, the soft trickling sounds of a fountain.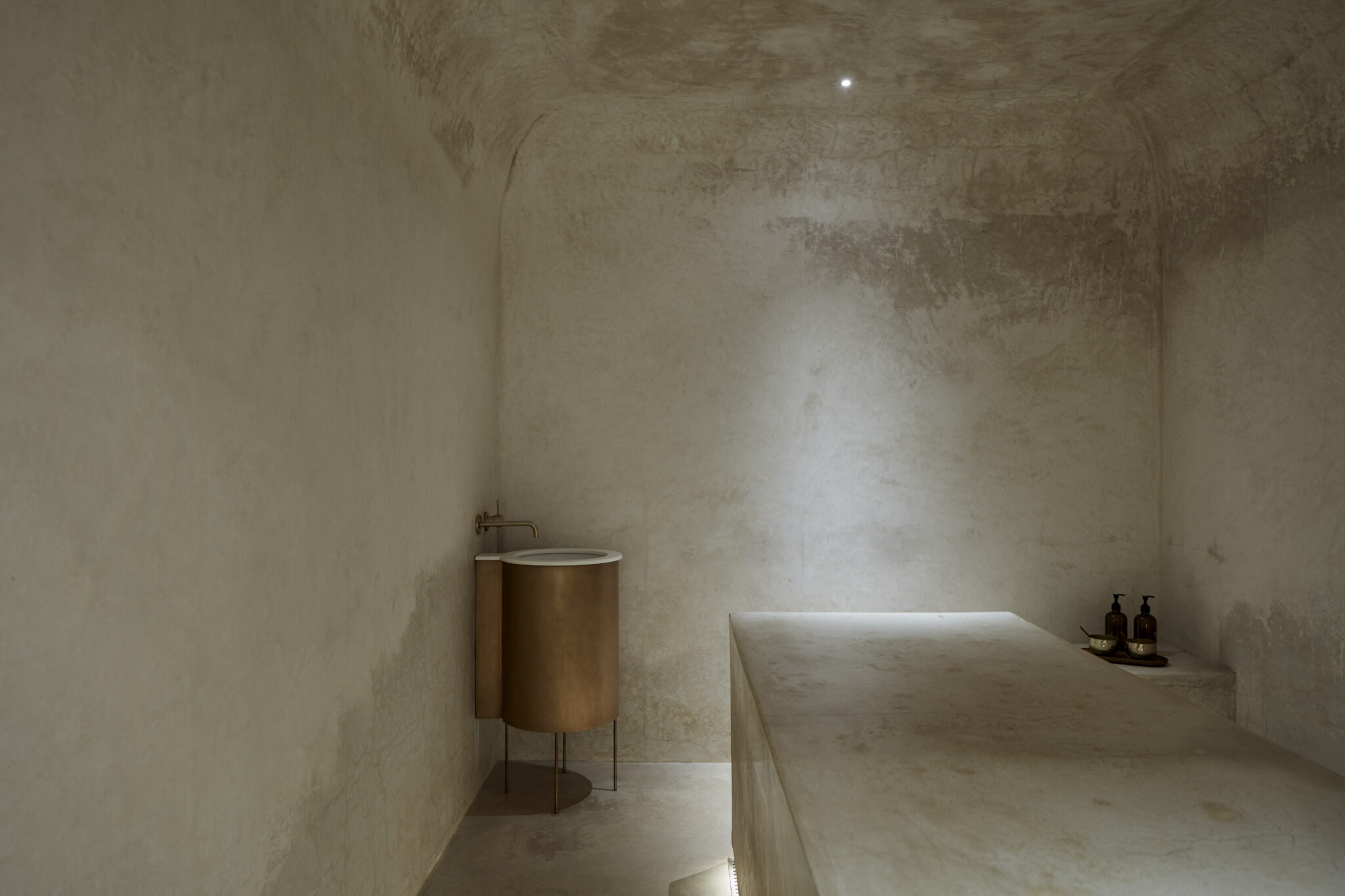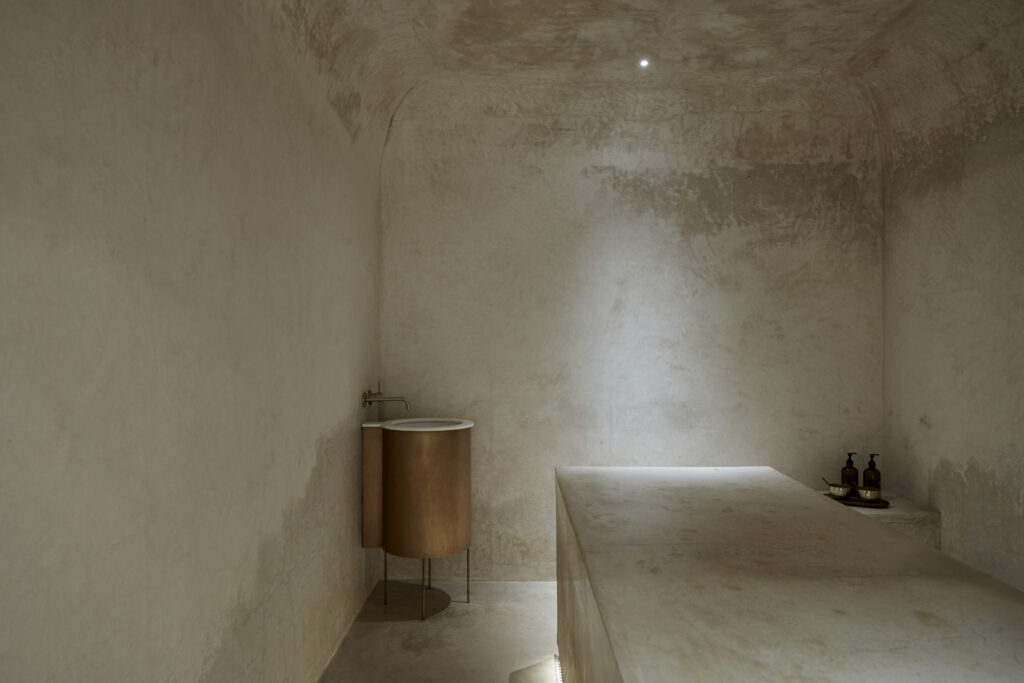 Sure, the menu offers the usual suspects like blow-dries and Brazilians, but it's the 'Hammam Malaki' that makes Zaaz worth a visit. The traditional grooming ritual takes on a truly luxe feel as organic argan oil and products from award-winning beauty brand Izil feature in every step.
Namlet
The UAE turns 50 in December, making Namlet nothing less than a taste of the past. The soda dates back to the 1920s, when flourishing trade between India and the UAE resulted in its arrival. It had just about disappeared by the 1980s, only to return in recent years. Not only are the flavours pretty unexpected for this part of the world, but the codd-neck bottle (complete with a marble stopper) also makes Namlet a great souvenir to take home.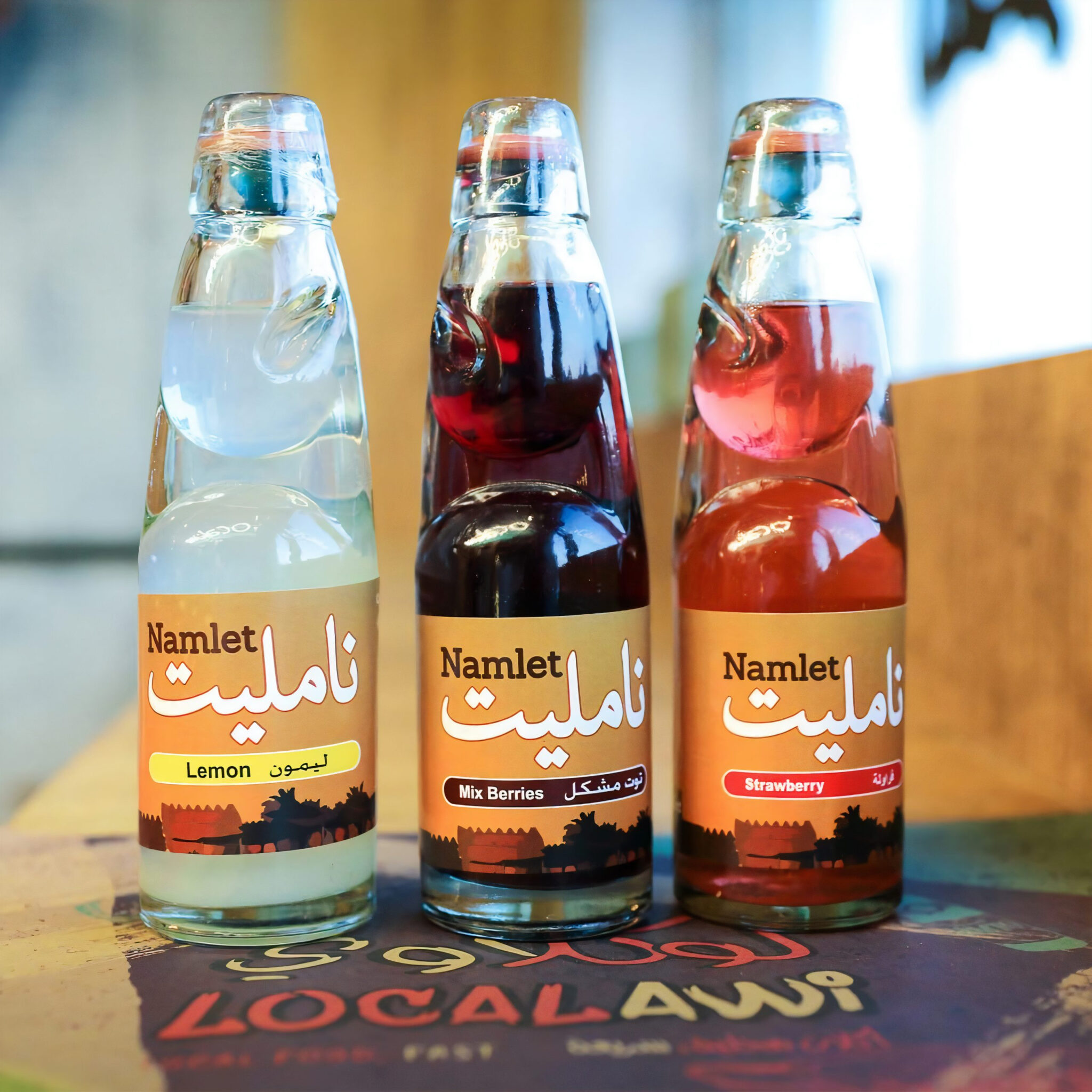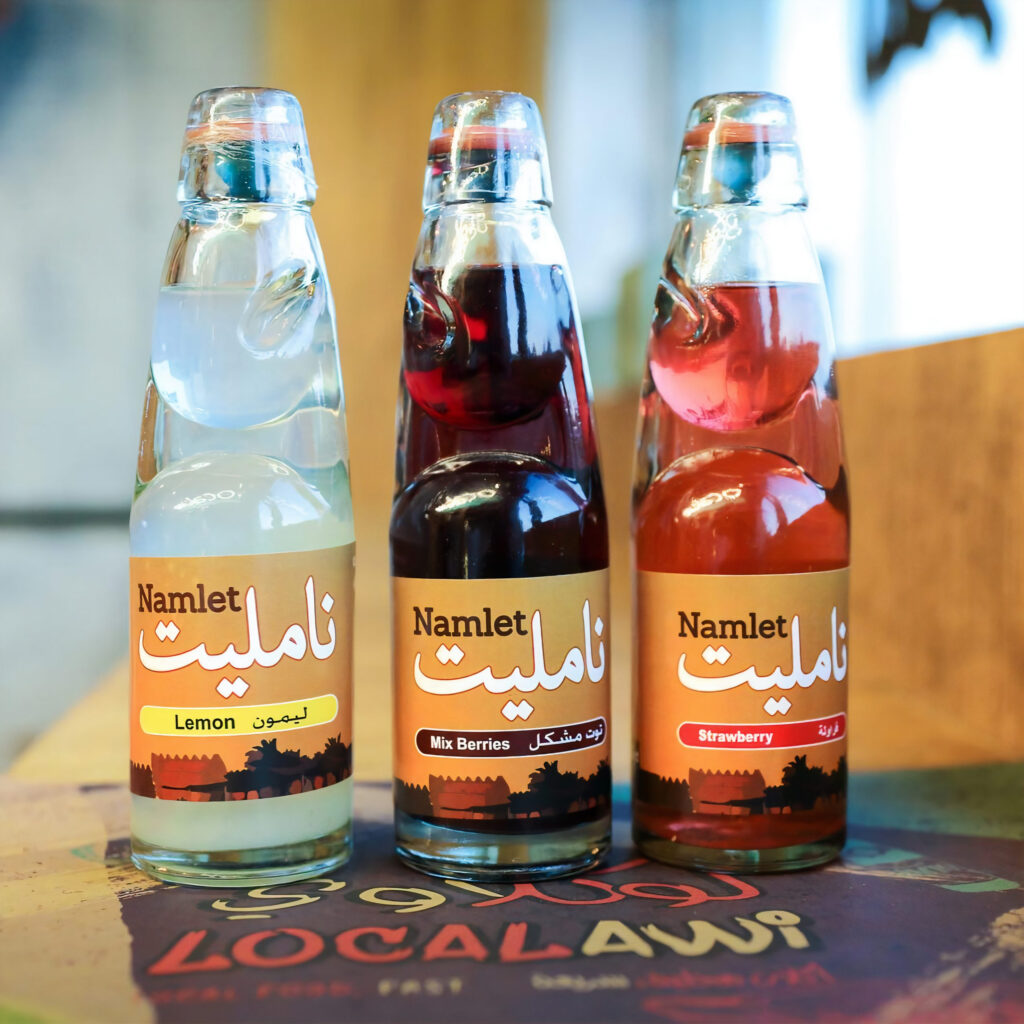 You can find a dedicated store called Dukan Namlet in Al Seef, a touristy district on the south bank of Dubai Creek. The surrounding area is still a local trade hub, with weathered dhows and bustling souks preserving the past. While you're there, cross the creek aboard an abra boat for a bargain AED1 (£0.20), much like the commuters of yesteryear.
O'de Rose
Dubai's retail scene is driven by luxury brands that can be found just about everywhere, but a concept store by the name of O'de Rose is changing the narrative, one handmade trinket at a time. Situated in a converted villa in the residential area of Jumeirah (a welcome change from the city's uncomfortably cold mega malls), the boutique carries a genuinely eclectic selection of clothing, fashion accessories and home décor items from emerging and established talent that hails from countries like Egypt, Lebanon and Turkey.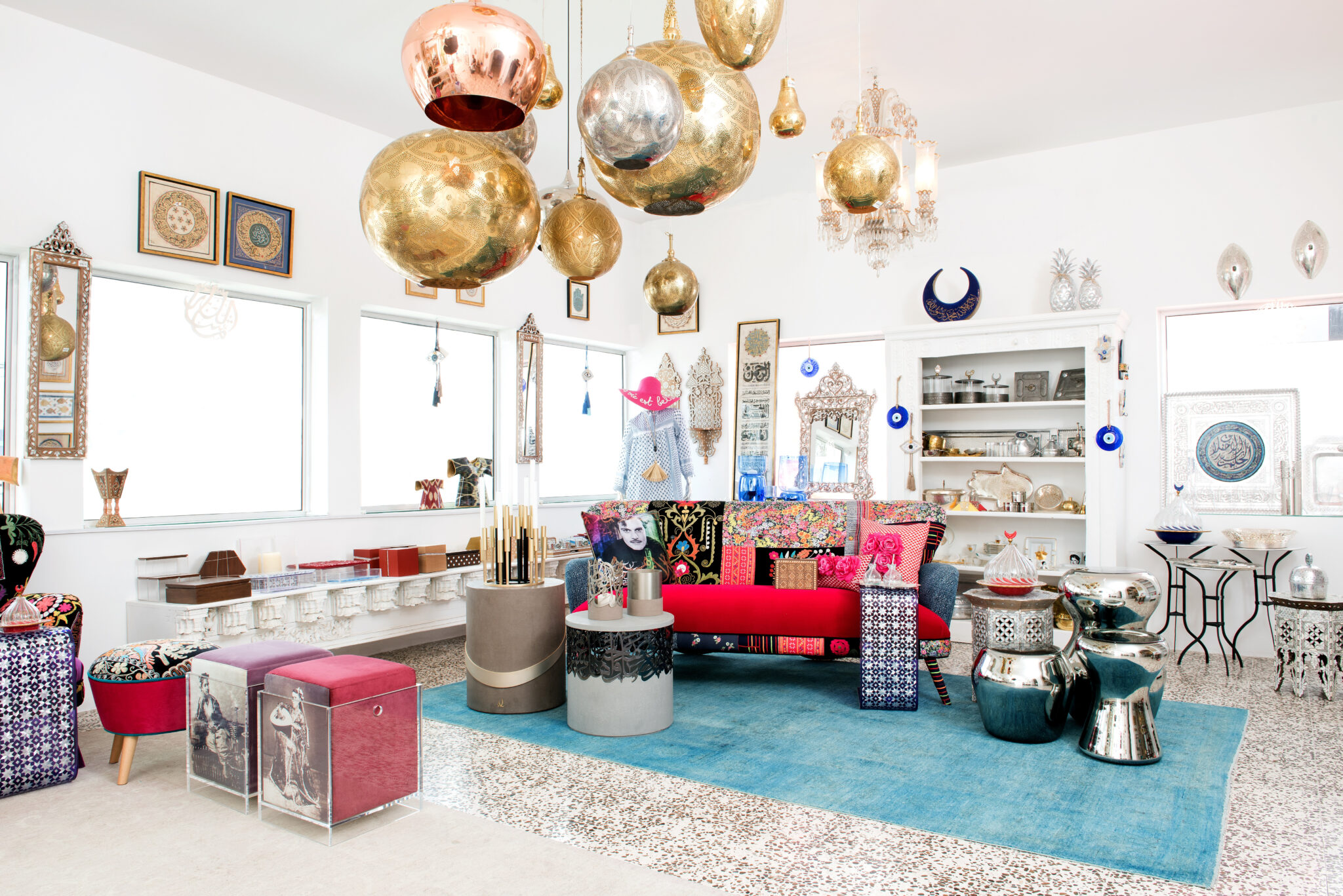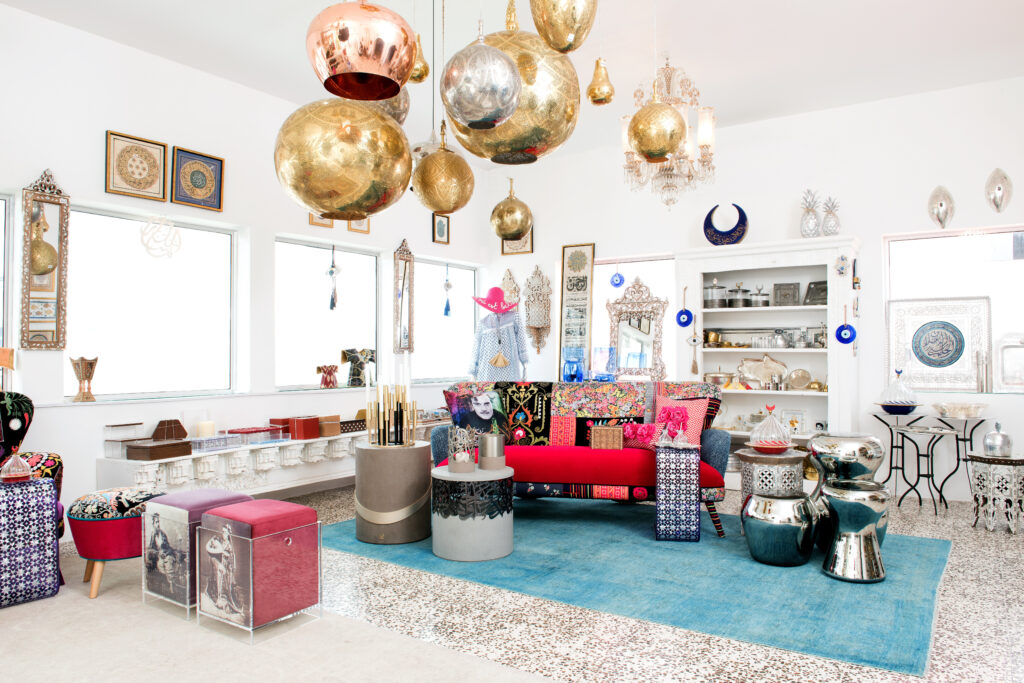 This spans nostalgia-ridden poufs by Lebanese furniture designer Nada Debs, boldly patterned kimonos by Turksh fashion designer Elvan Tığlıoğlu and pop art-inspired porcelain trays emblazoned with Arabic calligraphy by Emirati brand Silsal. The common denominator? Each reflects Middle Eastern heritage with a contemporary twist.
What to see and do
GPP Photo Walks
The truly candid moments captured on the Photo Walks by Gulf Photo Plus are a far cry from the carefully curated stock photographs of Dubai – hence their popularity. Weaving through the colourful and chaotic streets of Deira, Karama and more, these three-hour walks guide participants on the nuances of image composition, building rapport with your subjects and dealing with difficult lighting situations.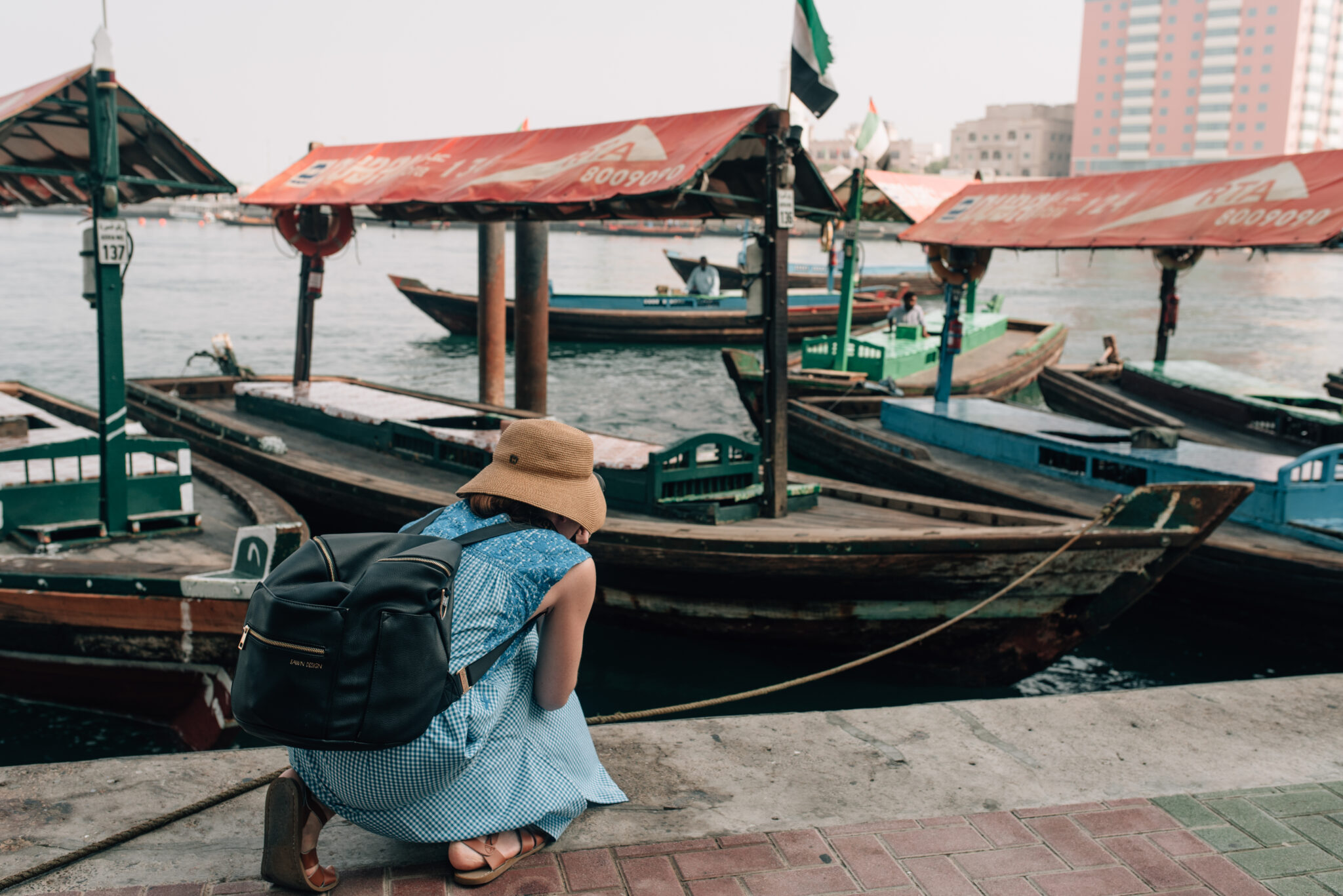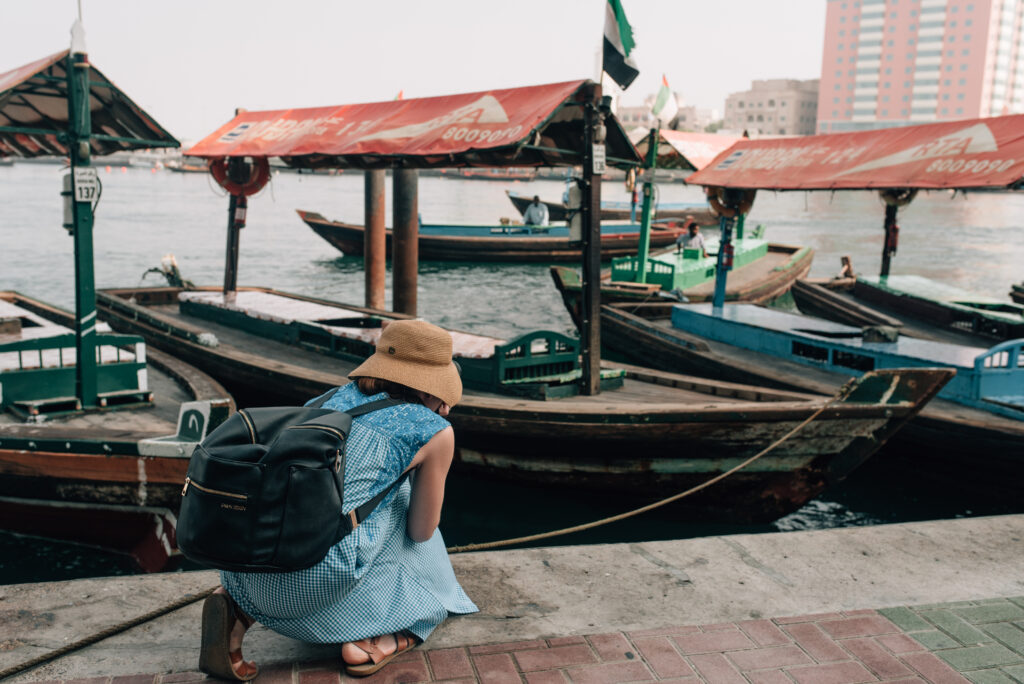 But you don't actually need a camera in tow as the selected routes are laced with stops that give participants a glimpse into how the city's long-standing South Asian residents live to this day. And whether you find yourself at an old-timey barbershop, tailor shop, fabric store or snack stall, the hospitality of these humble communities remains unmatched. Both DSLRs and mobile phones are welcome, the latter is better suited to those who are more interested in soaking up the surroundings as opposed to perfecting their photography techniques.
Cinema Akil
Another must in any culture quest through Dubai is catching a screening at Cinema Akil. Not only is it the first arthouse cinema in the region, but it has also been instrumental in building awareness around independent filmmaking both in the UAE and the Middle East as a whole. Interestingly, Cinema Akil initially operated as a 'nomadic' cinema, operating pop-ups for four years before launching its permanent space at cultural district Alserkal Avenue in 2018.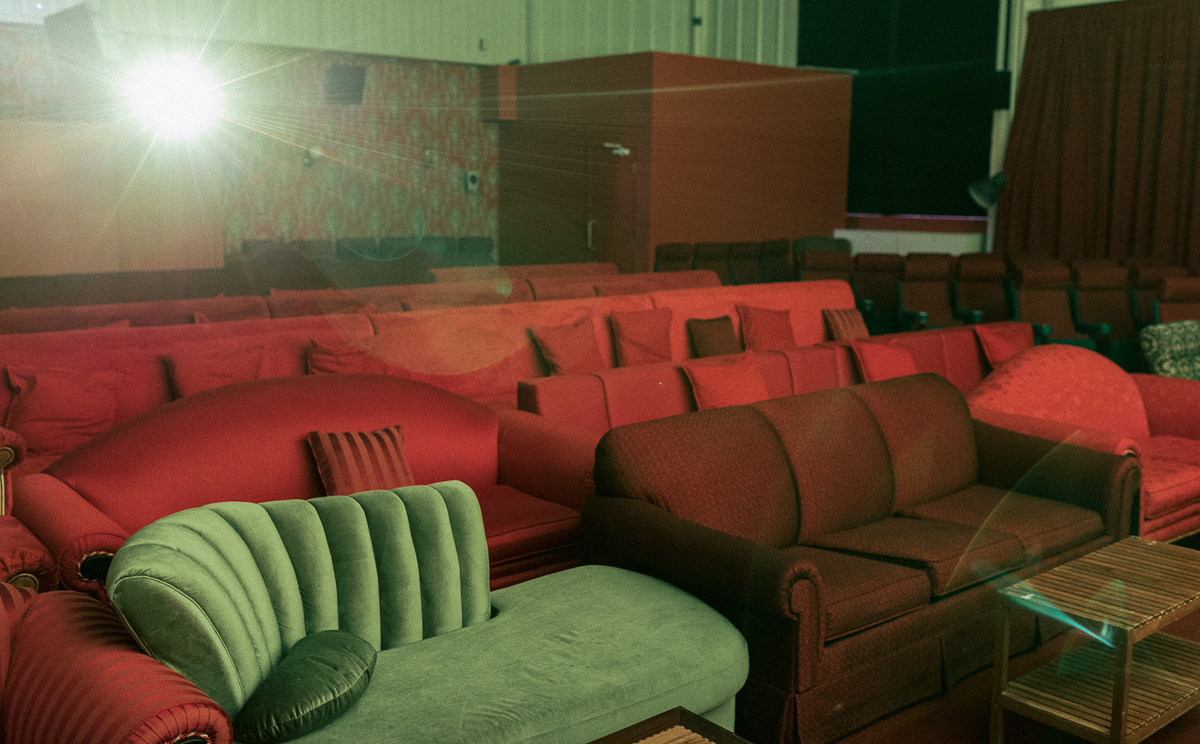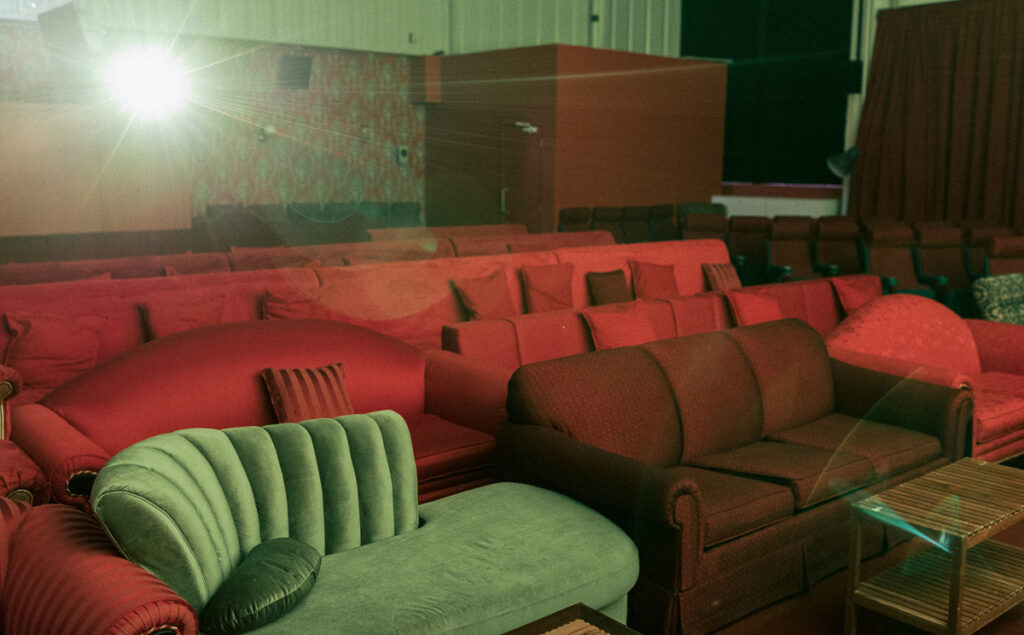 The selection of movies at this cosy space is impeccably curated, so expect cult classics, documentaries, animations and shorts that span the globe – all with English subtitles. Cinema Akil also houses Project Chaiwala, an all-day diner inspired by Delhi's vibrant tea culture (the karak chai and chilli cheese toast are unmissable).