October is always an exciting month in the British wildlife calendar, with everything from rutting red deer to rummaging red squirrels, leaping salmon to tumbling geese. Here William Gray shows you how to make the most of a really wild October half-term.
The red deer rut
This is without doubt one of Britain's greatest wildlife spectacles. During autumn, red deer stags and fallow deer bucks compete for females, displaying to rivals with deep-throated roars and barks. Two males will often parallel-walk to assess each other's size and condition. Sometimes, they will thrash about in bracken to create leafy headdresses to big themselves up. The weaker of the two is usually chased away, but if neither backs down, they will lock antlers in tests of strength to decide who will hold the biggest harems.
There are several locations in Britain where you can experience it – from Exmoor National Park to Scotland's Galloway Forest – but it seems particularly remarkable to witness it in Richmond Park, against the backdrop of the Shard and London's city skyline.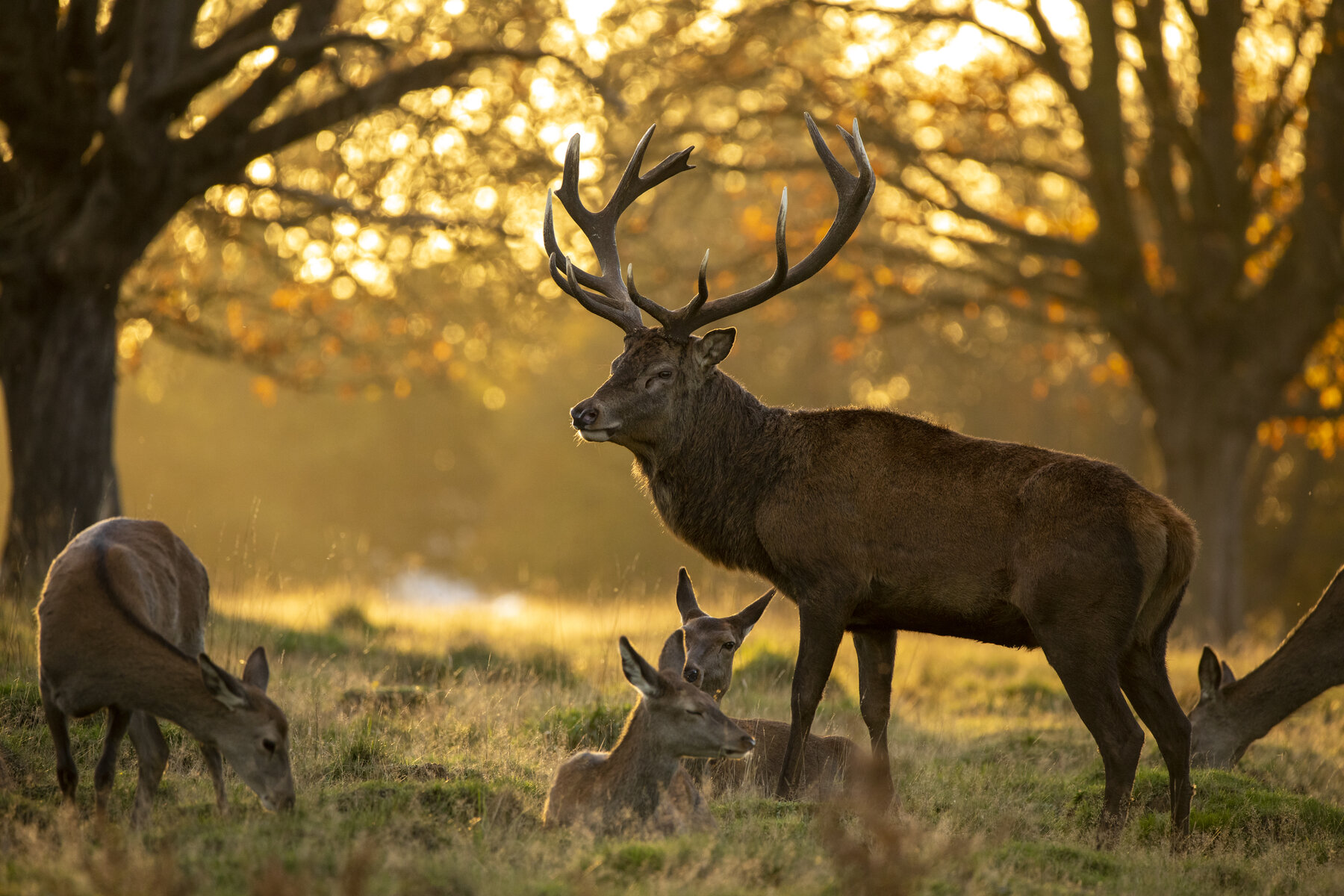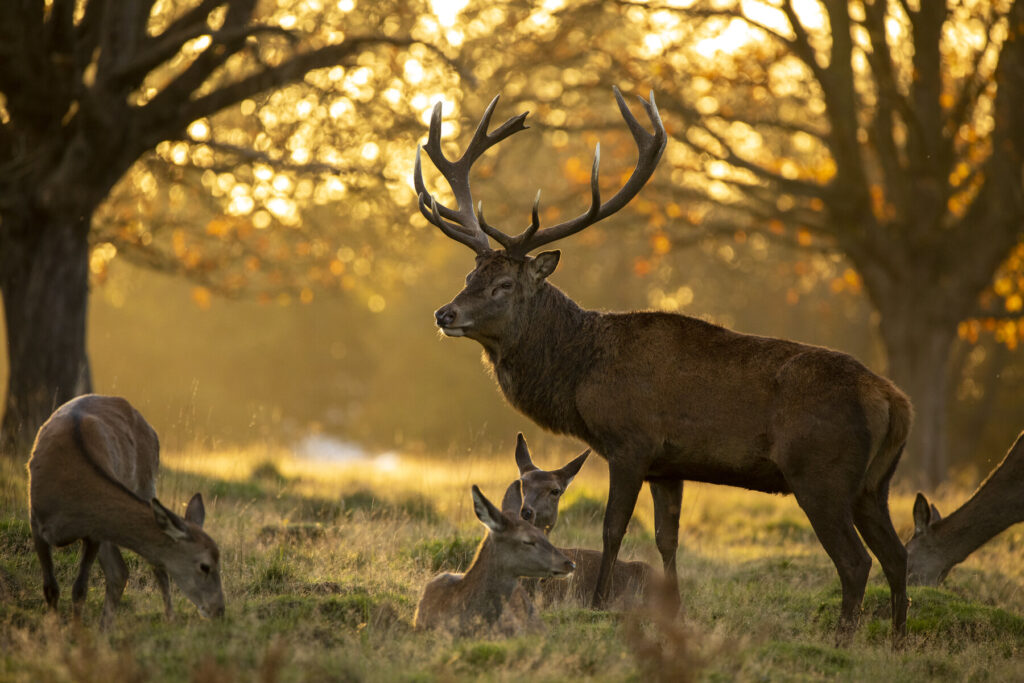 This is a family wildlife adventure best undertaken on foot. Treat it as if you're on a walking safari: moving slowly, senses alert. Or, pack a picnic and spend a few hours in the shade of a mighty oak – Richmond Park has about 1,200 ancient trees, some of which are thought to be 750 years old. Each is, quite literally, a 'tree of life'. As you rest your back against ancient, wrinkled bark, gaze across the grassland lorded over by strutting red deer stags and listen to parakeets squabbling through the treetops. Yes, this really is London.
In search of nocturnal wildlife
October is a great month for a spot of nocturnal wildlife watching: tawny owls are particularly vocal as this year's youngsters seek out territories of their own, while badgers are busy gorging on acorns, beech mast and other seasonal treats. One of the best night-time experiences can be had in Cropton Forest, North Yorkshire, where a dense canopy of oak, ash and birch casts dappled shadows over an understory of hazel – a secretive world where wildlife is not easily seen. But guided evening walks, run by Forest Holidays, can reveal a range of nocturnal species.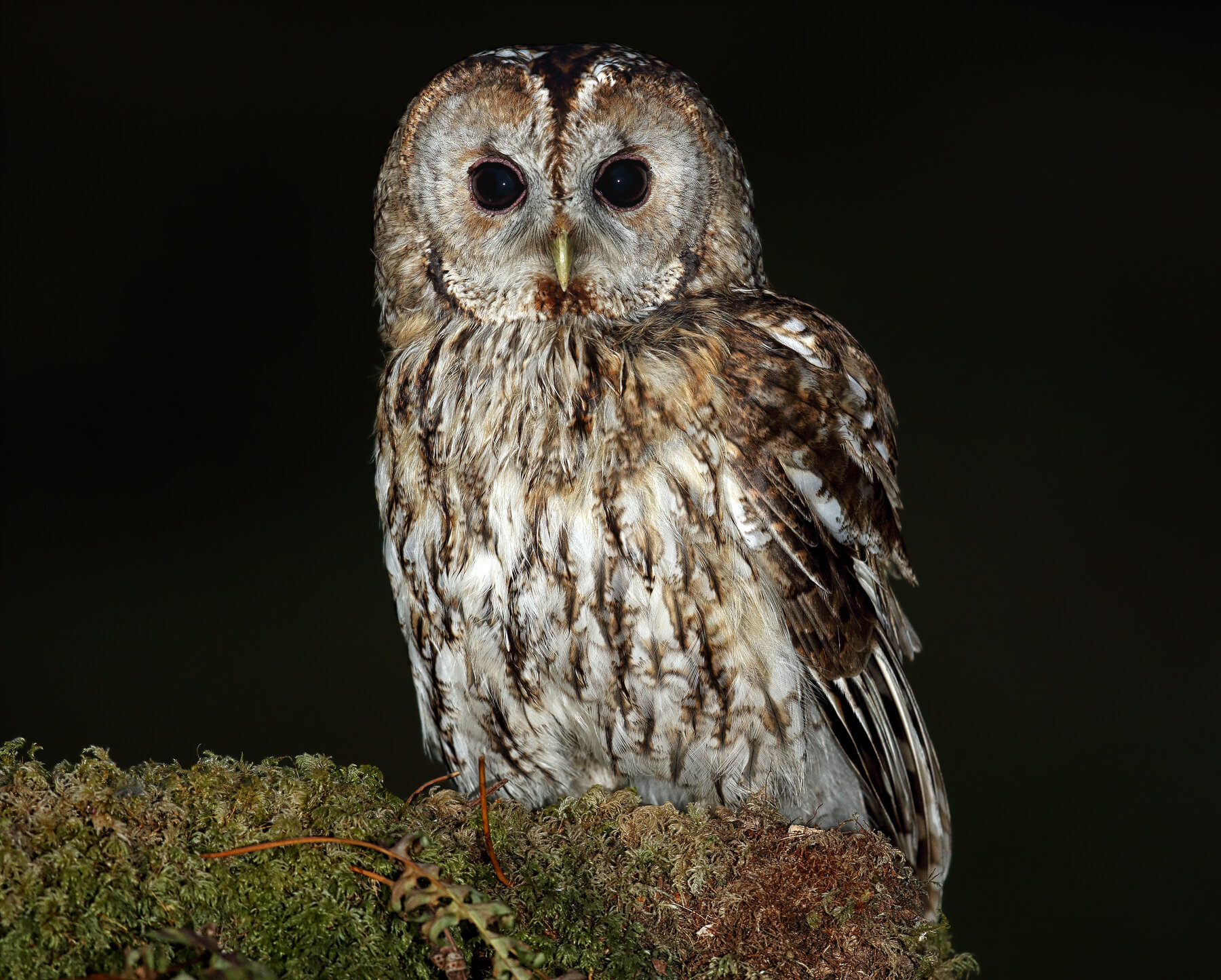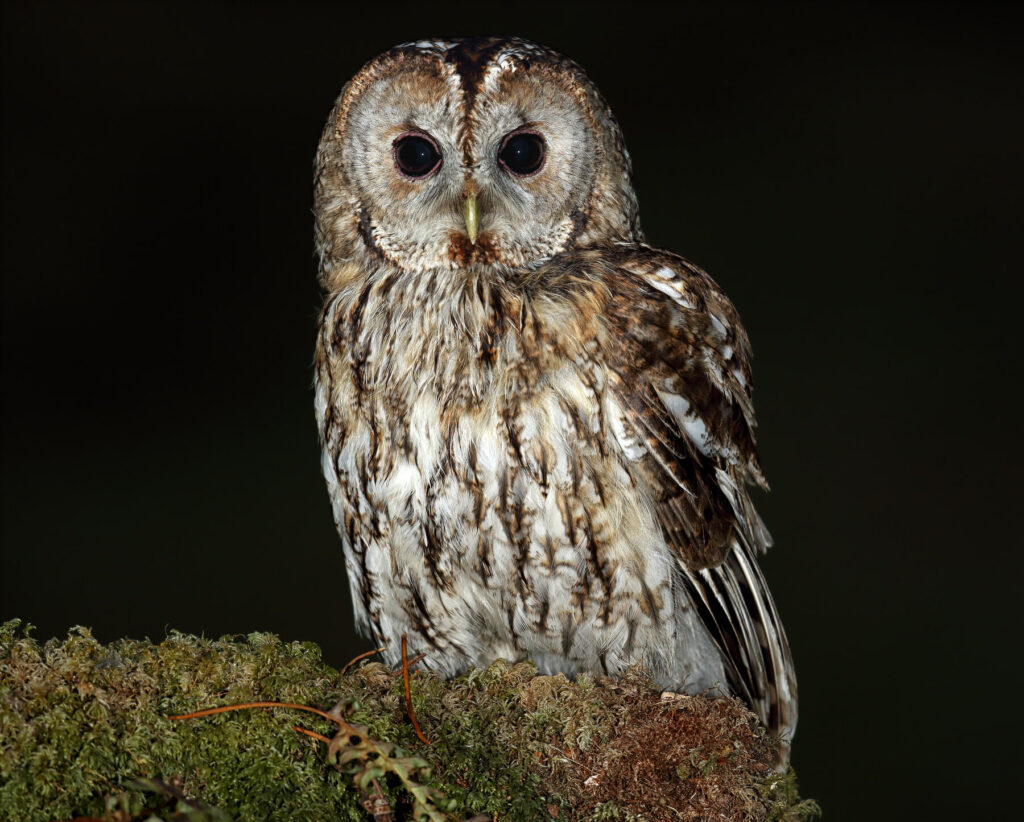 Following your forest ranger into the twilight world of an ancient wood, you're conscious of every twig and leaf crackling beneath your feet. Tawny owls call and you freeze. There it is again: the male's long, vibrato hoot, answered by the female's terse 'keewik'. They're somewhere in the trees ahead. Peering through night-vision optics you glimpse bats weaving between pale tree trunks, hunting moths. There's also something moving on the forest floor. Probably a wood mouse, whispers the ranger, and you wonder whether the owls have seen it too. Later, you spot a lone roe deer, a ghostly shape tiptoeing though a stand of pines, but the highlight is your badger encounter. With night vision, you clearly see the black-and-white-striped muzzle and the shimmy of silvery fur as it ambles across your path.
On the trail of leaping salmon
A wildlife adventure in search of salmon? If you're wondering whether this fishy quest might be a hard sell to children, don't worry. Forget boring fish paste sandwiches – you're about to experience a feast of wild scenery, tingling suspense and bursts of action – along with a blockbuster narrative that rivals anything in the animal kingdom. If the Atlantic salmon was a Marvel character its superpowers would include body morphing and mind-bending memory skills. Its athleticism is equivalent to Olympian Tom Daley propelling himself from the swimming pool back on to the high diving platform.
Following spring or autumn rains, Scotland's wild rivers swell and the salmon migration gets underway, the fish swimming, squirming and leaping upriver to reach spawning beds in the highlands. One of the best spots to witness this spectacle is the Philiphaugh Salmon Viewing Centre on the Philiphaugh Estate, near Selkirk. As well as watching fish leap the weir on Ettrick Water, live video feeds from underwater cameras provide a glimpse of the epic struggle taking place beneath the churning surface.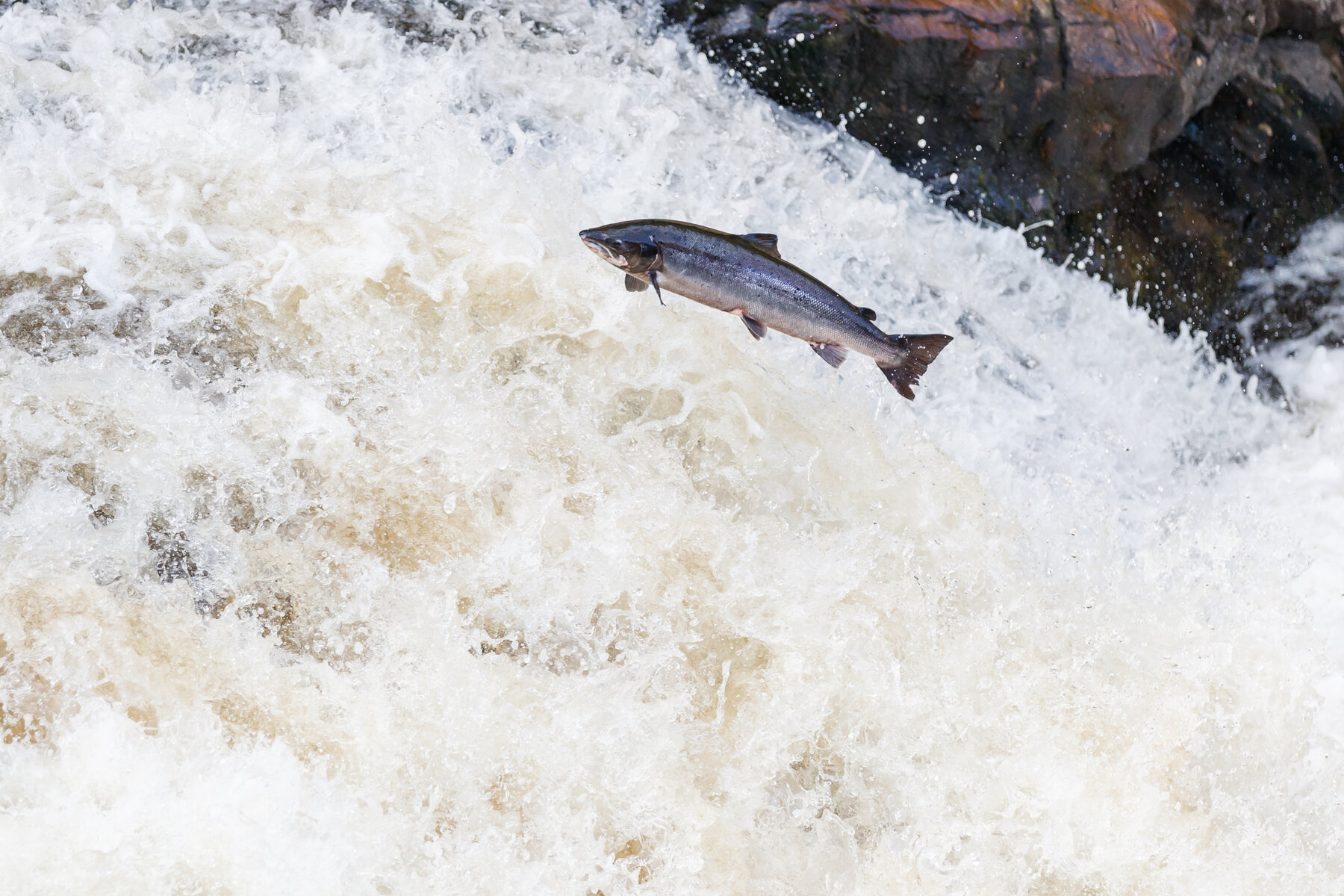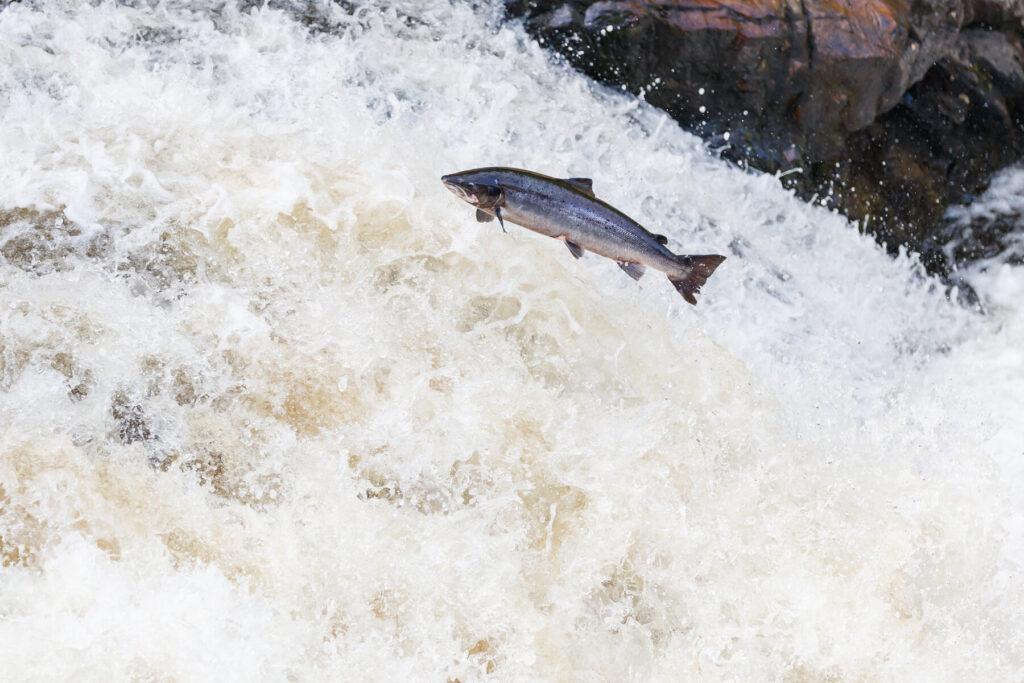 Stake out a prime spot, like Ettrick Weir, and your patience can be rewarded by the spectacle of these silvery-pink fish erupting from foaming torrents and hurling themselves up seemingly unassailable chutes and rapids. You hold your breath for a few short seconds as an airborne salmon beats its powerful tail from side to side, pectoral fins tucked in as it drives itself forwards and upwards through the spray. But just when you think it will make it, the fish loses momentum and falls back into the turbulent pool at the base of the weir. Almost immediately, another salmon takes up the challenge. Your emotions rise and fall with every leaping, flailing, struggling fish. You become deeply invested in their ordeal. When one fish jumps high and slices like an arrow into the smooth water above the weir, you instinctively cheer. It deserves your applause.
Spend the night in a tree house
Hidden in a wildwood on the slopes of the Dyfi Valley in mid-Wales, six tree houses have been created that take arboreal living to new heights. Designed by Living Room Experiences, these are proper tree houses – not a stilt in sight. Each elaborate structure is suspended in the treetops using an ingenious clamp system that grips the trunk of the host tree without damaging it. As you walk through the forest, the tree houses are difficult to spot – spaced well-apart and crafted using locally sourced, sustainably harvested wood.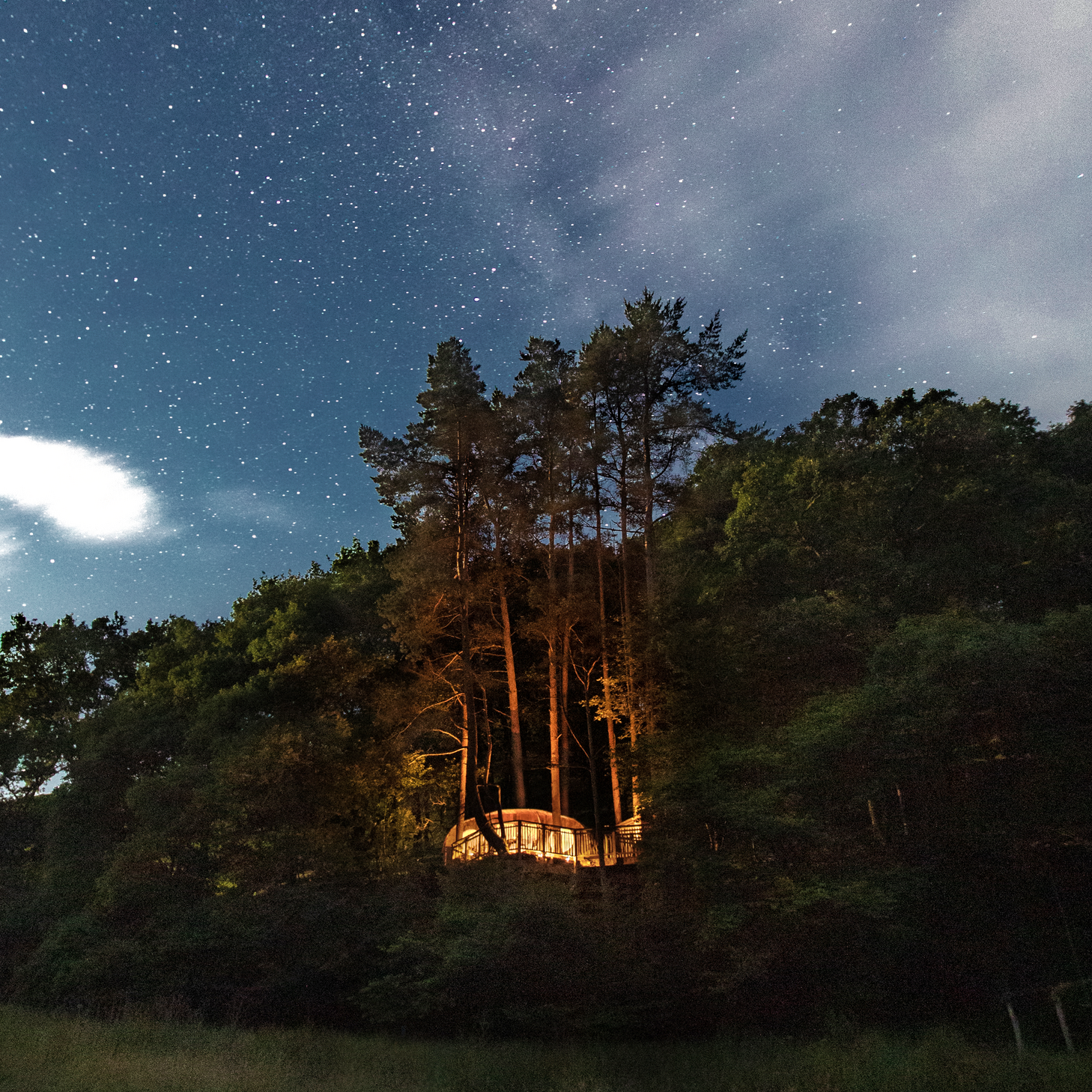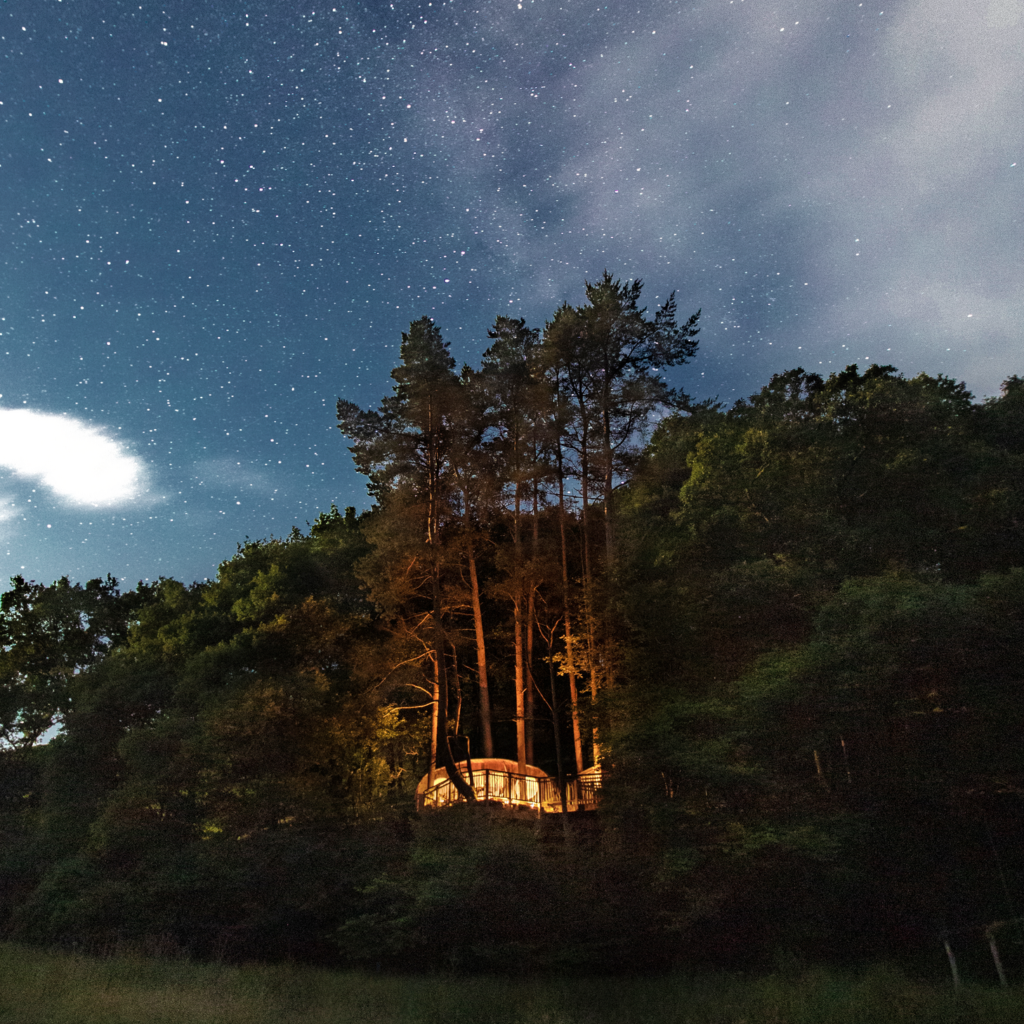 It's small wonder that children love it here. When they're not monkeying around in the treetops, there are dens to be built on terra firma, streams to be dammed in the valley and plenty of wildlife to be discovered. Imagine falling asleep to the sound of a tawny owl hooting in the tree next to you, or spying a fox or badger slip past beneath your lofty lookout. Buzzards, woodpeckers and nuthatches become familiar neighbours on a tree house adventure, while 'going ape' also allows you to discover the diverse range of moths, butterflies, weevils and other minibeasts that also call an oak tree home.
A bushcraft adventure
In a world where technology is their future, what, you may ask, is the point of 'going bush' with your kids, roughing it in a rudimentary woodland shelter and learning how to make fire the prehistoric way? The simple answer is written all over James' face in the photograph above: it's fun. But there's more to this than simply mucking about in the woods. A day or two of bushcraft skills and wildlife tracking is not only an engaging way to reconnect children with the natural world – touching it, feeling it, smelling it, even sleeping in it – but it can also be an effective catalyst to boost self-confidence and encourage free thinking and environmental awareness.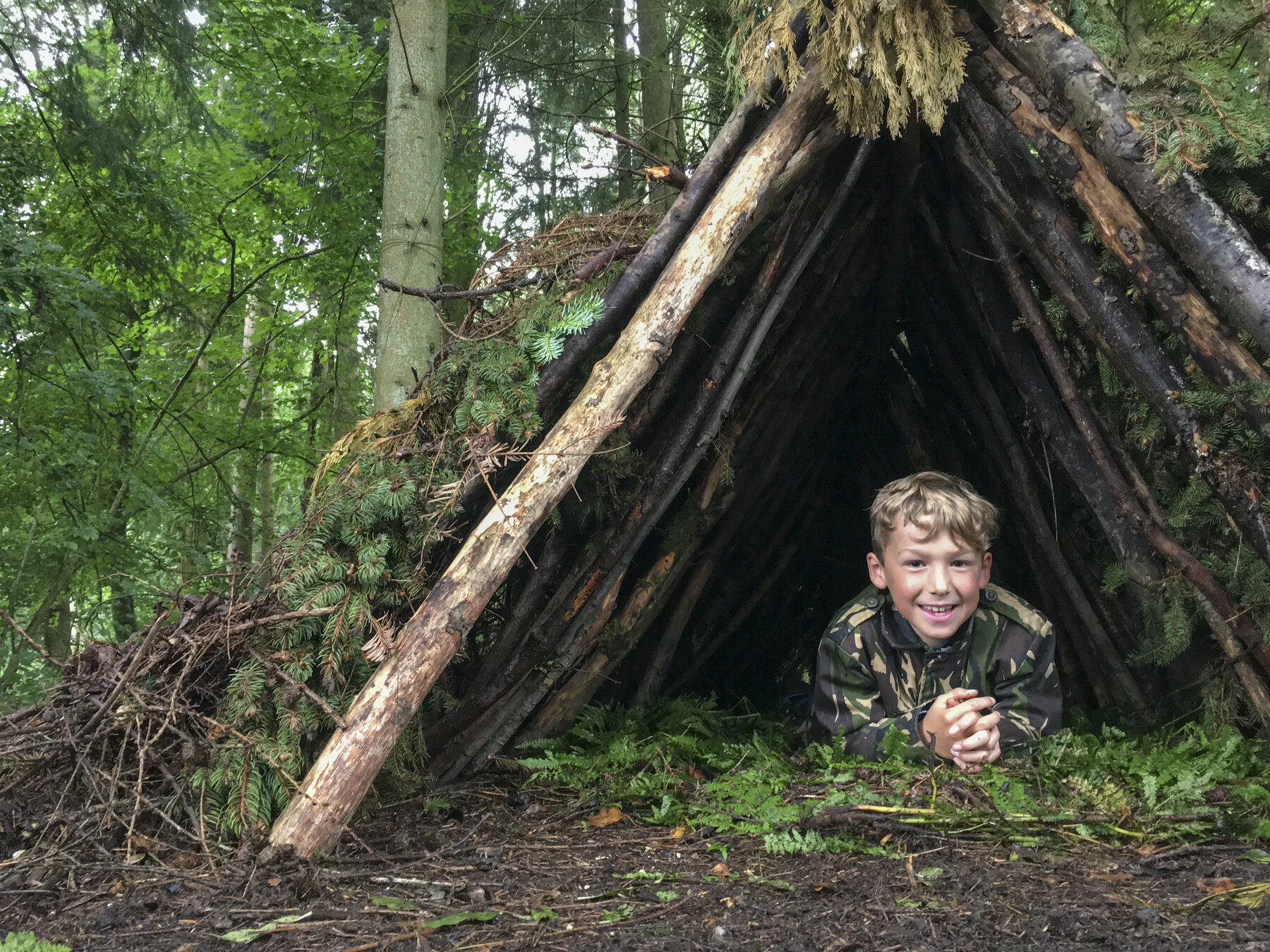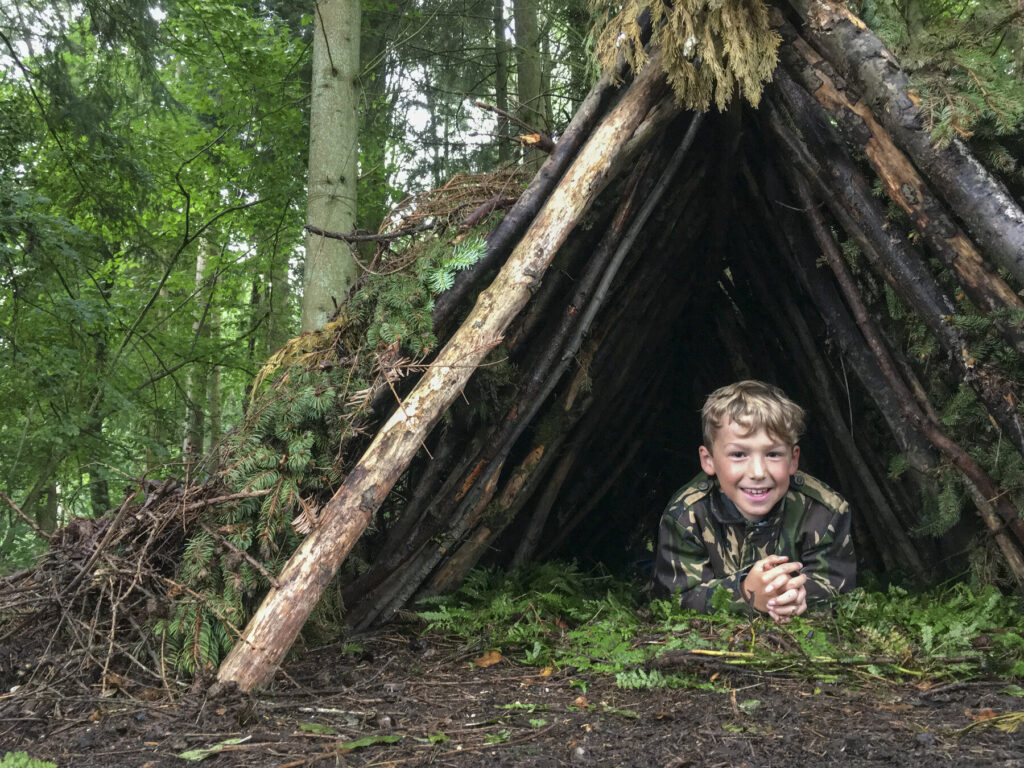 Founded in 2002 by Hannah Nicholls, Natural Pathways specialises in bushcraft and nature awareness, and offers several courses for families, ranging from a three-hour Mini Survival Adventure to a three-day Wilderness Camp, where you overnight in the woods, cooking on open fires, identifying plants and trees, making utensils and tracking wildlife. Although the minimum age is five, these are family courses where parental supervision (and participation) is encouraged. Children aged ten and over can also join flint- knapping workshops with prehistoric man, Will Lord, and staff-making days with wizard whittler, Andrew Duncan. The rewilding of your children takes place in a remote patch of woodland somewhere between Canterbury and Dover (you're given the exact location when you book). Soon after you turn down the muddy track and enter the leafy embrace of oak and sweet chestnut, mobile phones and modern-day life are quickly forgotten as Hannah focuses your mind on the fundamentals of woodland survival.
---
More information
For more information, check out William Gray's guide: