At 300 square miles, Galloway Forest Park is Britain's largest. Established in 1947 and sometimes referred to as 'the Highlands of the Lowlands', it encompasses some of the region's most dramatic scenery and the highest peak of the Southern Uplands, Merrick (2,766ft) – part of the range of 'The Awful Hand', so-called because of its resemblance to fingers. No matter what sort of outdoor pursuits you're looking for, there's every chance you will find it here. Notable are the 7stanes mountain biking centres at Glentrool and Kirroughtree.
The park has a particular reputation as the first Dark Sky Park in the UK. With a resident population so small that light pollution is minimal, Galloway has some of the darkest skies in Europe. Over 7,000 stars and planets are visible with the naked eye from here and the nightly show changes constantly as the seasons pass.
On the Sky Quality Meter scale, the night sky of the park scores between 21 and 23.6. The scale runs from 0 to 25 and in the middle of a major city the reading would be around 8, while in a photographer's dark room it would be 24. This really is the place to come for some uninterrupted stargazing.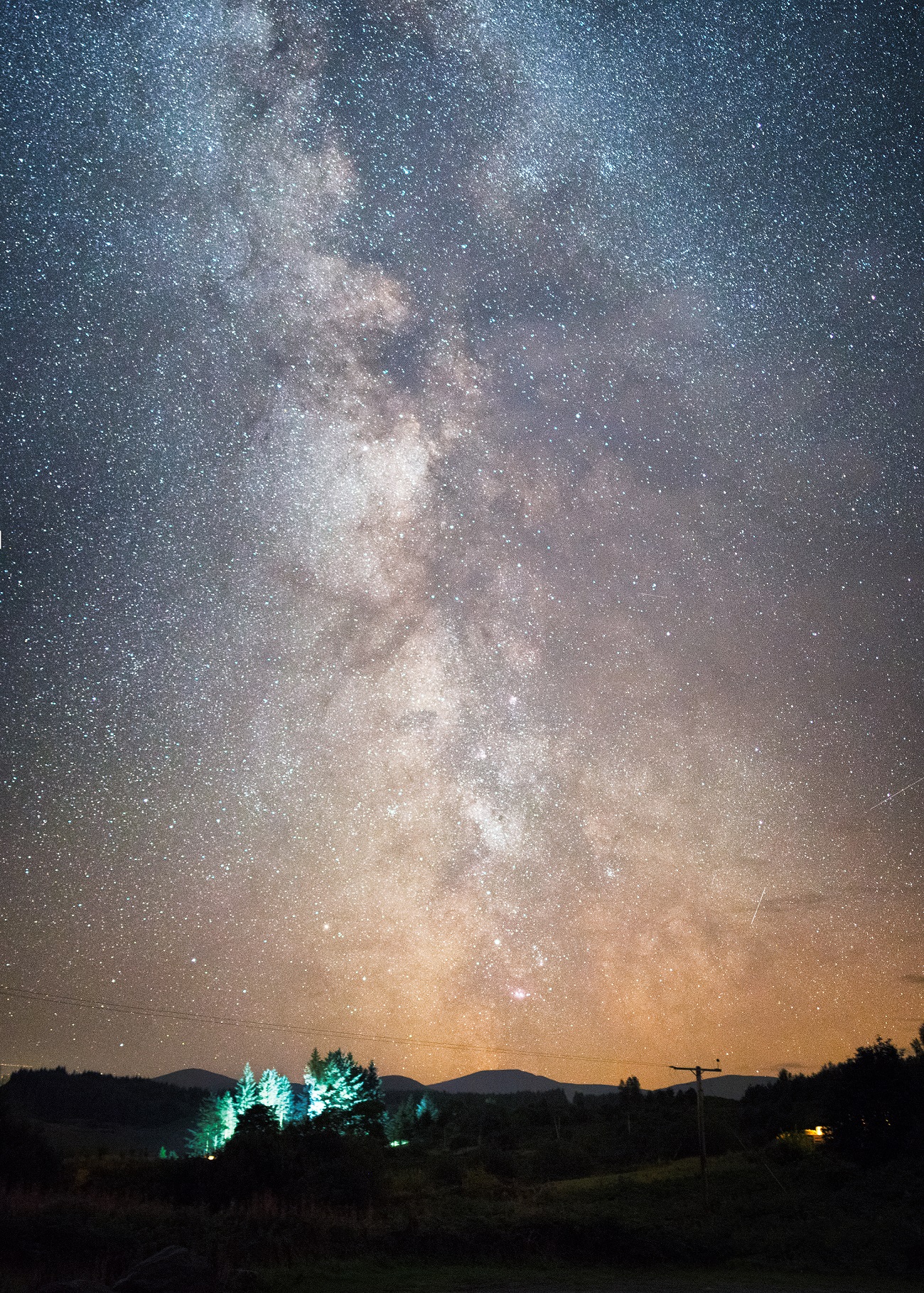 There are three worthwhile visitor centres in Galloway Forest Park (at Clatteringshaws, Glentrool and Kirroughtree), but Forestry and Land Scotland is actively involved in developing its assets for local enjoyment, often working in partnership with local community and arts initiatives to enhance the natural environment. Sculptures are positioned around the forest, for example, and parts of the forest have also been used for experimental music and light installations. Keep an eye on the website to see what is going on when you are here.
For a full daytime experience of the park, head out along the Raiders' Road Forest Drive, which for most of its way follows an old drove road featured in the book The Raiders by local author S R Crockett. This ten-mile track runs through the forest from the west side of Loch Ken to Clatteringshaws, passing Stroan Loch and viaduct along the way. Further along, about halfway, is the Otter Pool, a lovely riverside picnic spot (with toilets).
For grand views and an eclectic range of attractions, the A712 from New Galloway to Newton Stewart, known as the Queen's Road, makes for a fine leisurely amble.