Despite its modest size, England is home to some of the most fantastic food and drink to be found anywhere in the world. Whether you want to dine on fresh seafood, sample iconic cheeses or kick back with a crisp glass of white, these spots are a great place to indulge in the best England's culinary scene has to offer.
Cromer, Norfolk
Any self-respecting seafood lover will be well aware of the delights on offer in Norfolk. Cromer crabs may be a little on the small side but they are universally loved for their plump, sweet meat. The best come from the waters just offshore from Cromer and Sheringham.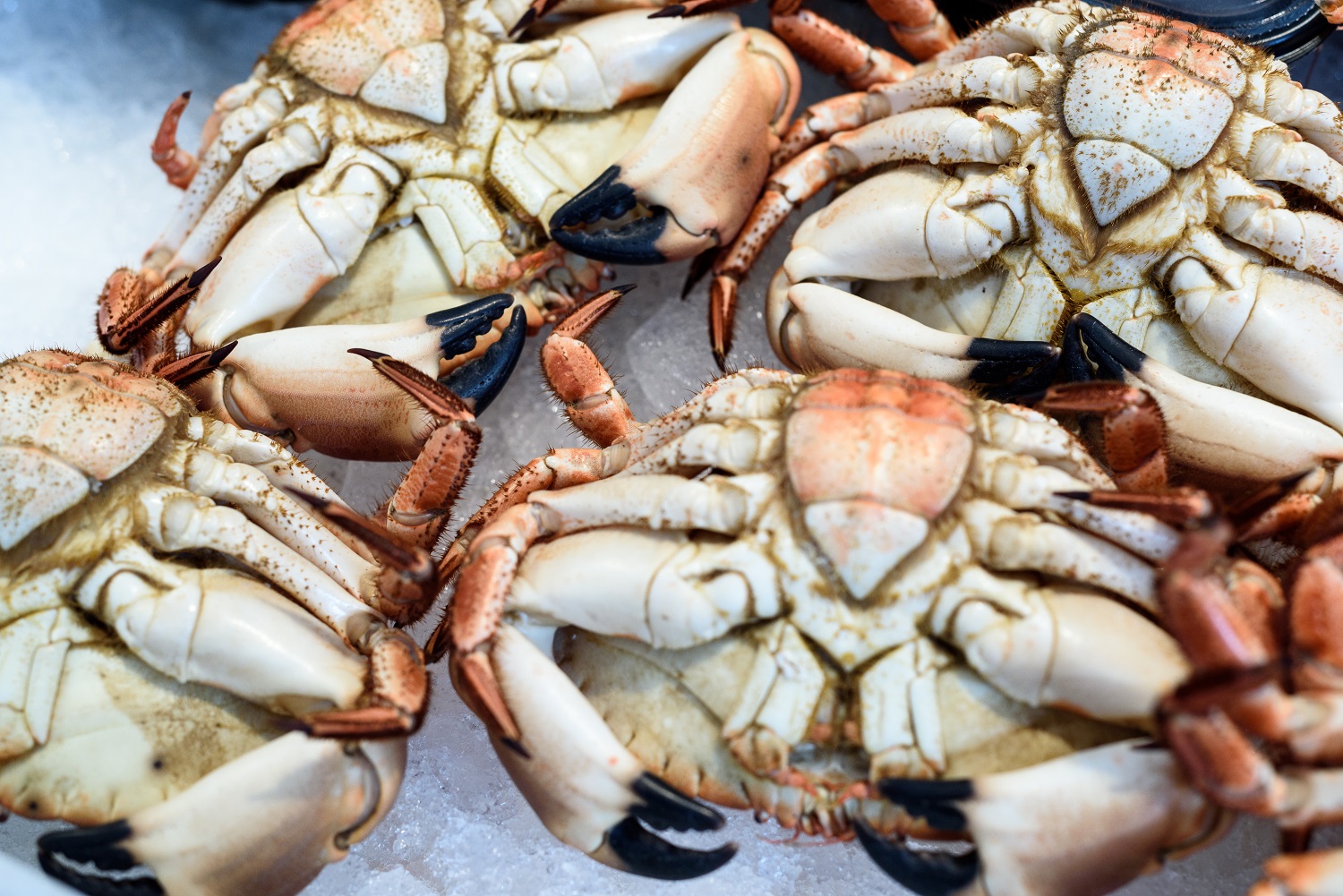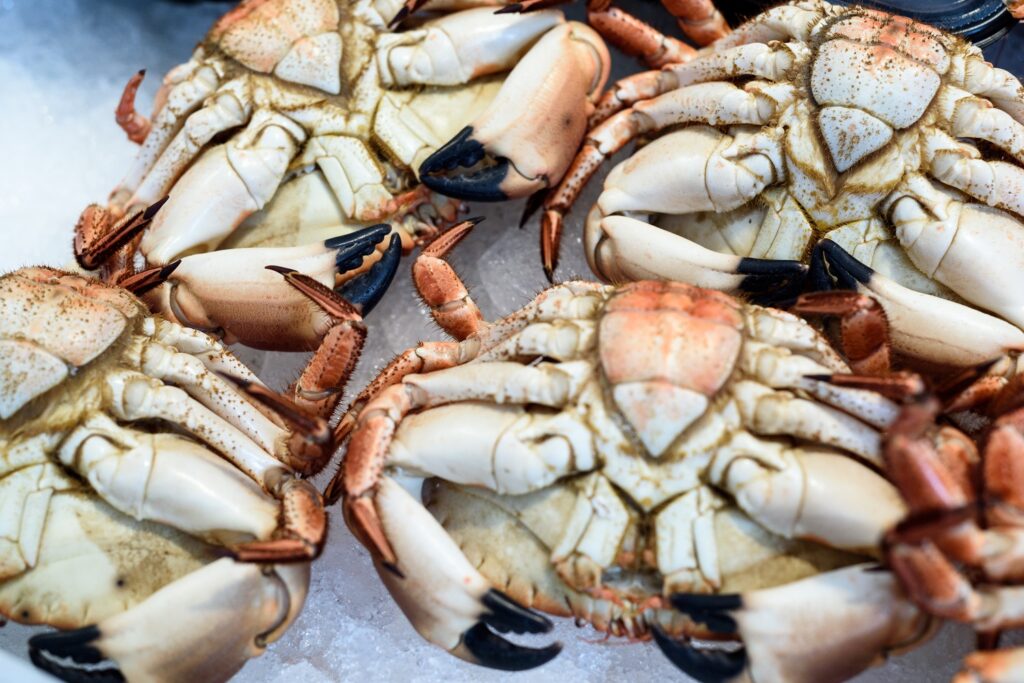 The crabs are Cancer pagaraus, exactly the same species as other British edible crabs, so it is hard to tell what it is that makes them so special and distinctive in taste. It may be that they are especially slow growing and so fill their shells with meat more plentifully, or that they contain sweeter white meat than their counterparts do.
Cromer has a number of marvellous fish shops and the same families that catch the crabs often run these – Bob Davies' excellent fish shop is a case in point.
Daylesford, Cotswolds
This house and park was once the home of Warren Hastings, the first Governor General of India and a large figure in the making of the British Empire. Today, however, Daylesford is better known for organic food, with the estate providing much of the produce for the Daylesford Organic Farm Shop. There's a cookery school on site, foodie and lifestyle events almost daily, farm visits, a café and restaurant and even an organic spa.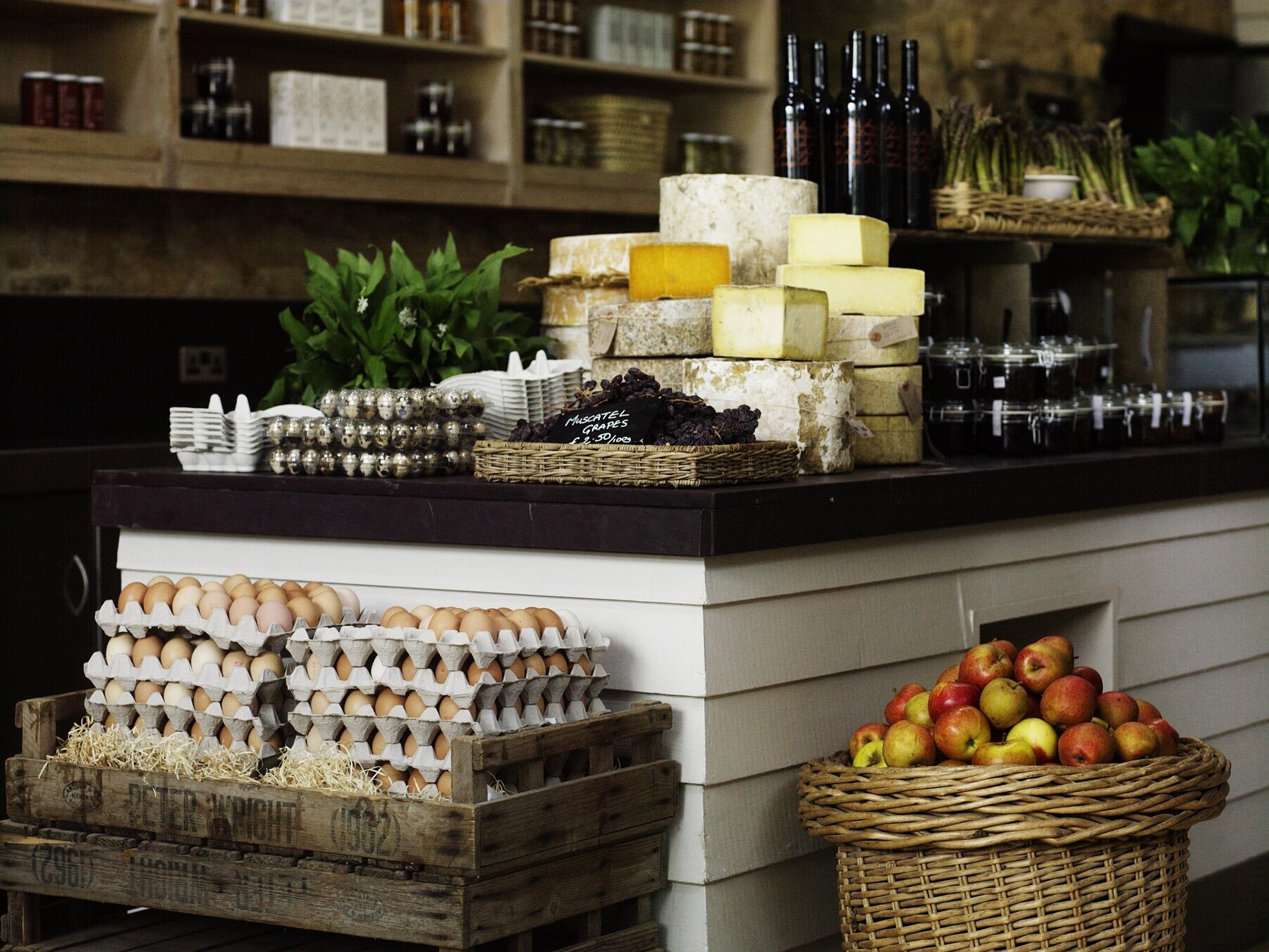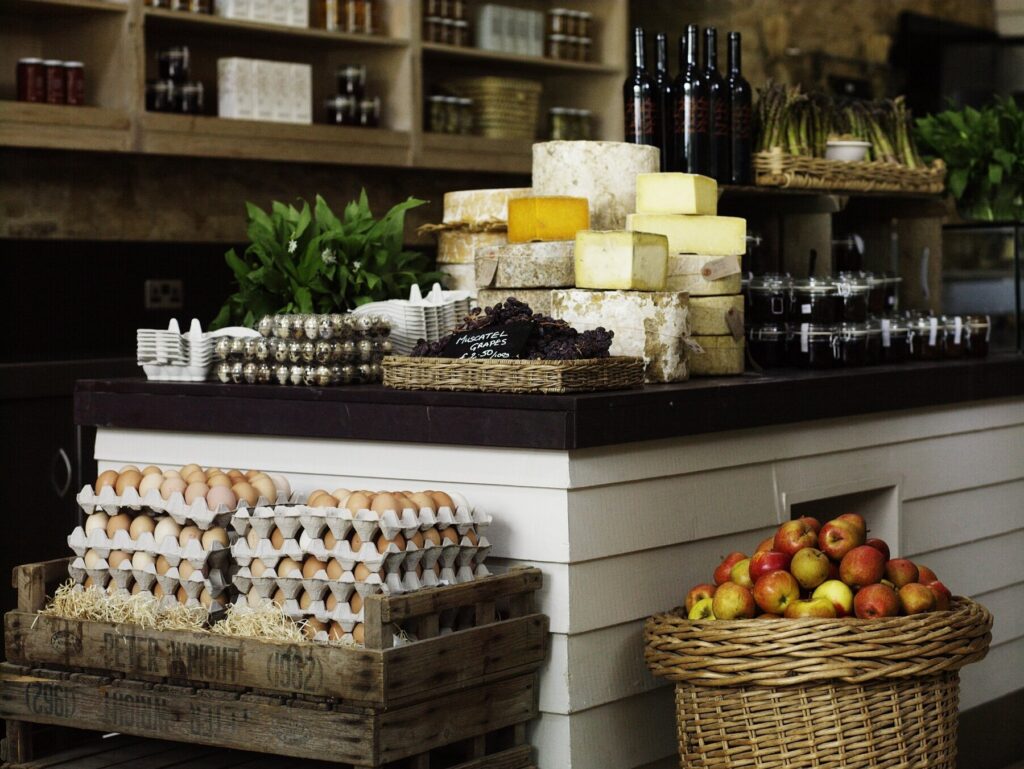 The farm shop is renowned countrywide for its excellent produce, most of which comes from the estate, including fruit and veg from their market garden, cheese made in their creamery, breads, pastries and cakes from their bakery, and meat and poultry from the farm. There is also a café serving first-class breakfasts, lunches and occasional evening meals – all using produce from the estate.
Fuller, Smith and Turner, London
It has to be admitted that from the street, London's oldest brewery is not especially prepossessing – it's one of those random accretions of industrial brick buildings you used to see everywhere. What it lacks in aesthetic appeal, however, it more than makes up for with the beer it produces.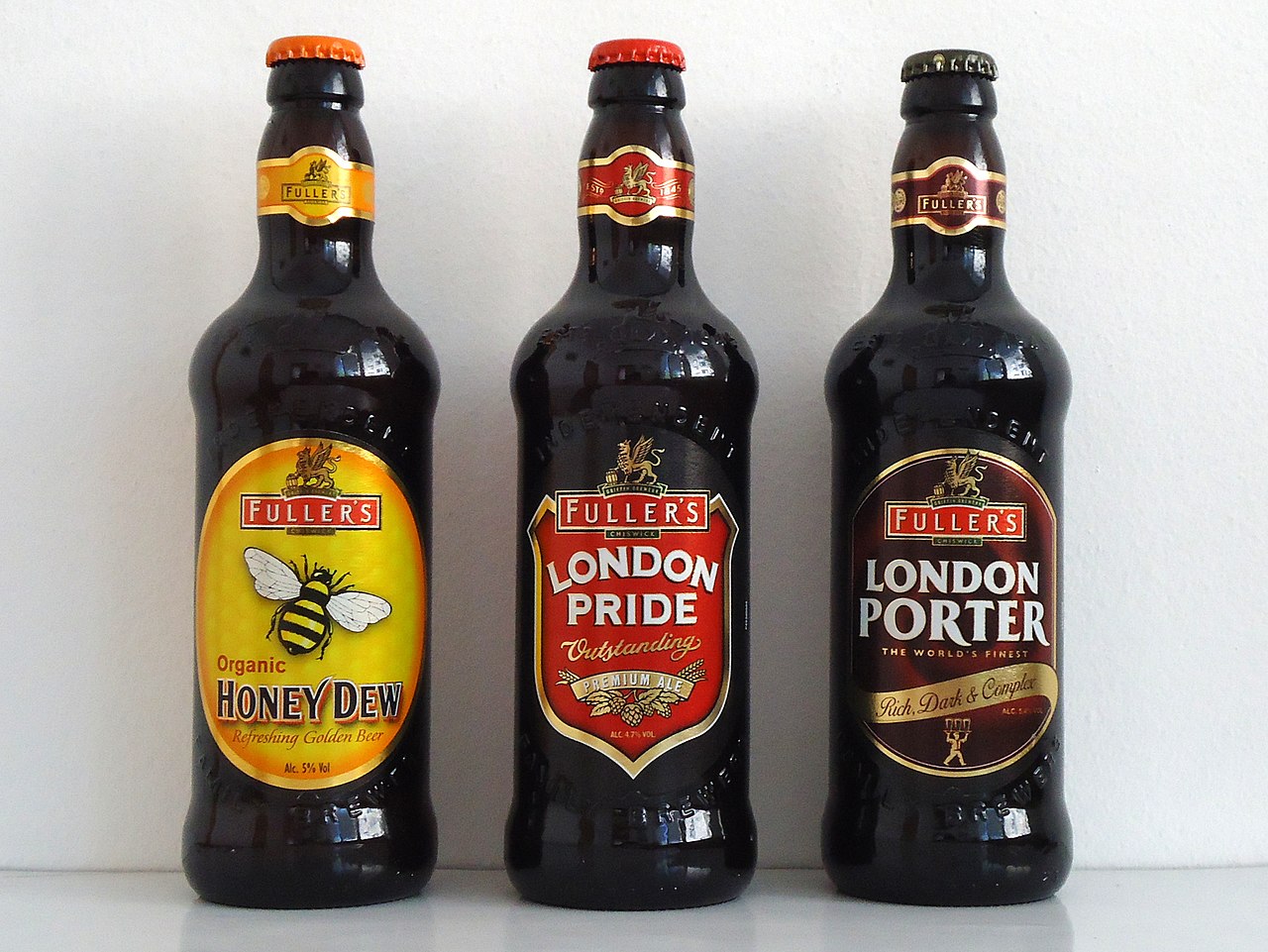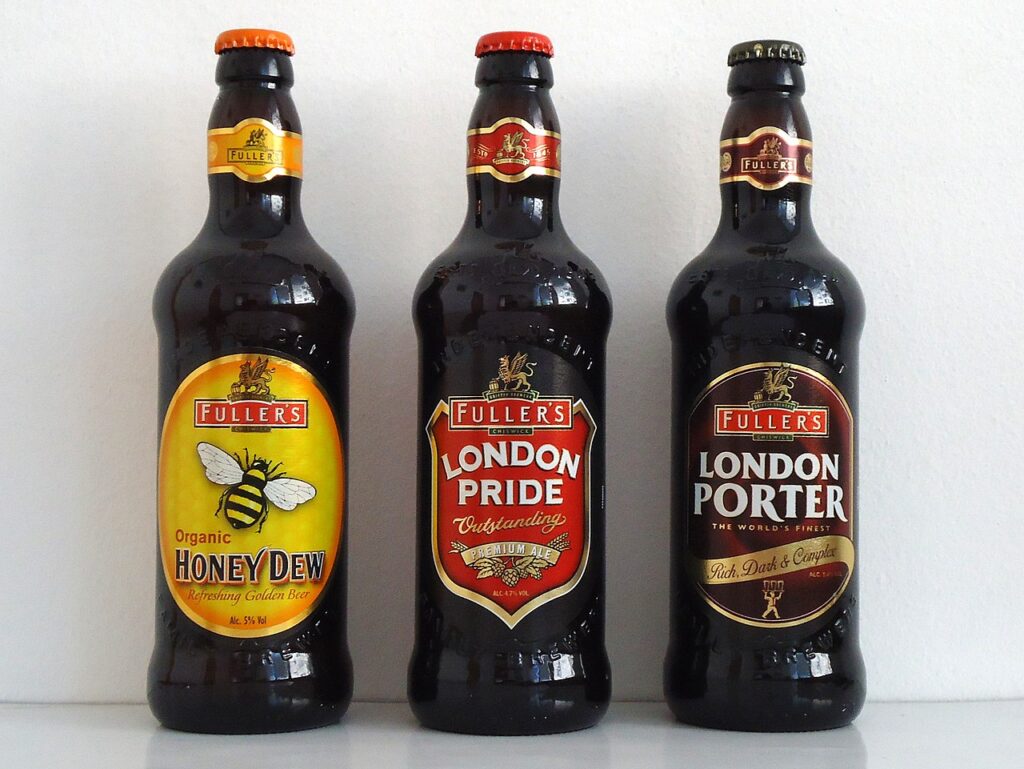 Fuller's London Pride, luscious and biscuity thanks to its high crystal malt content, went from ubiquity on its own small manor to near-ubiquity across the whole country. In 2018 the company opened a visitor centre including a beer shop and deli, a small pilot brewery, and a 'growler bar' where you can buy draught ale to take home to round off the whole experience. Fuller's bottled beers are also worth sampling, particularly London Porter – a true favourite of beer-lovers – and London Pride, a unique beer that offers sweet raisin, biscuit and dried fruit notes.
Garlic Farm, Isle of Wight
As you look around the Garlic Farm, you may feel like you are being watched. Everywhere, necklaces of garlic dangle down the walls. As Natasha Edwards, the third generation of the Boswell family to work on Mersley Farm puts it: 'A garlic bulb is quite striking, it's like an eyeball staring at you.'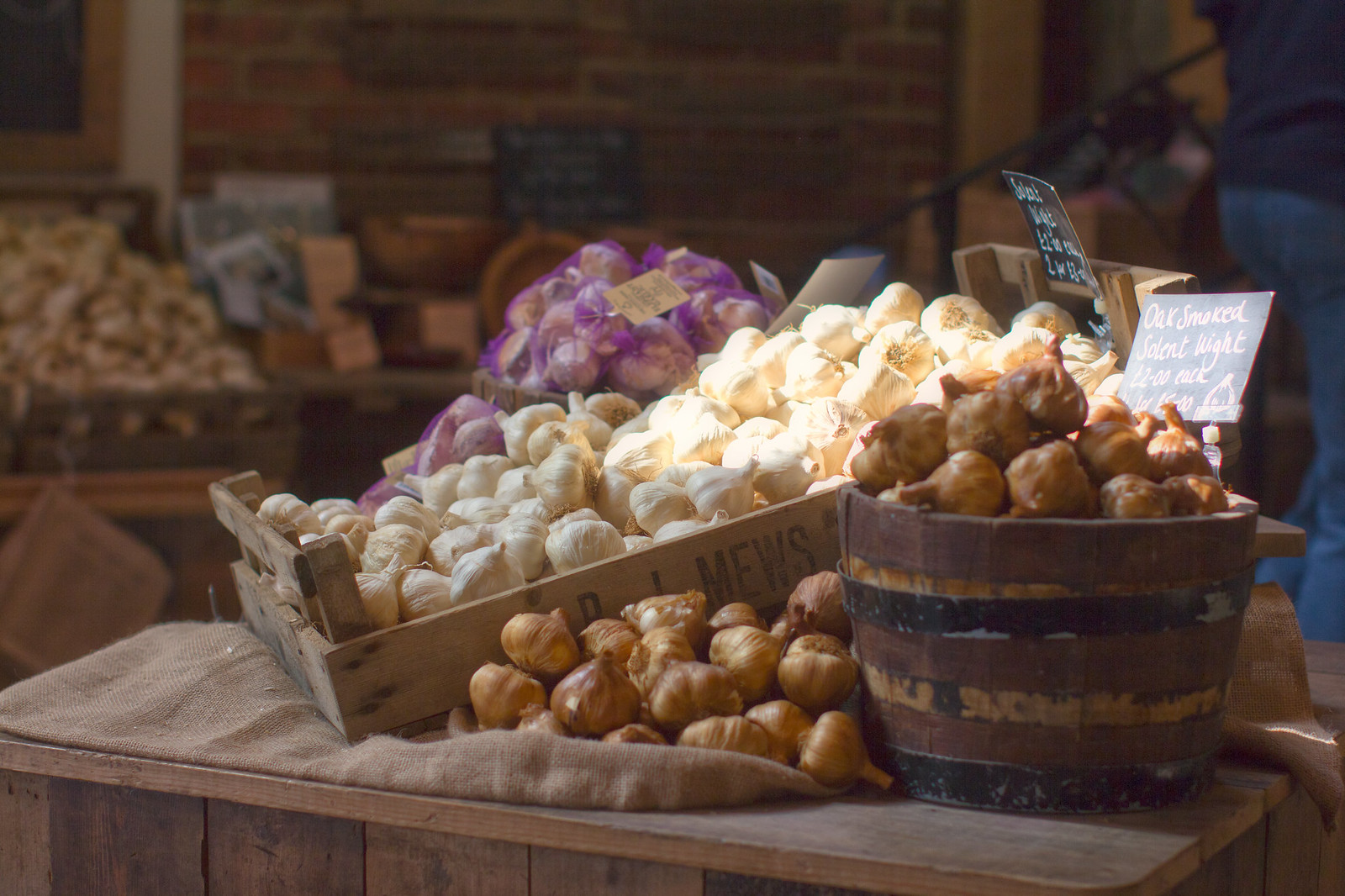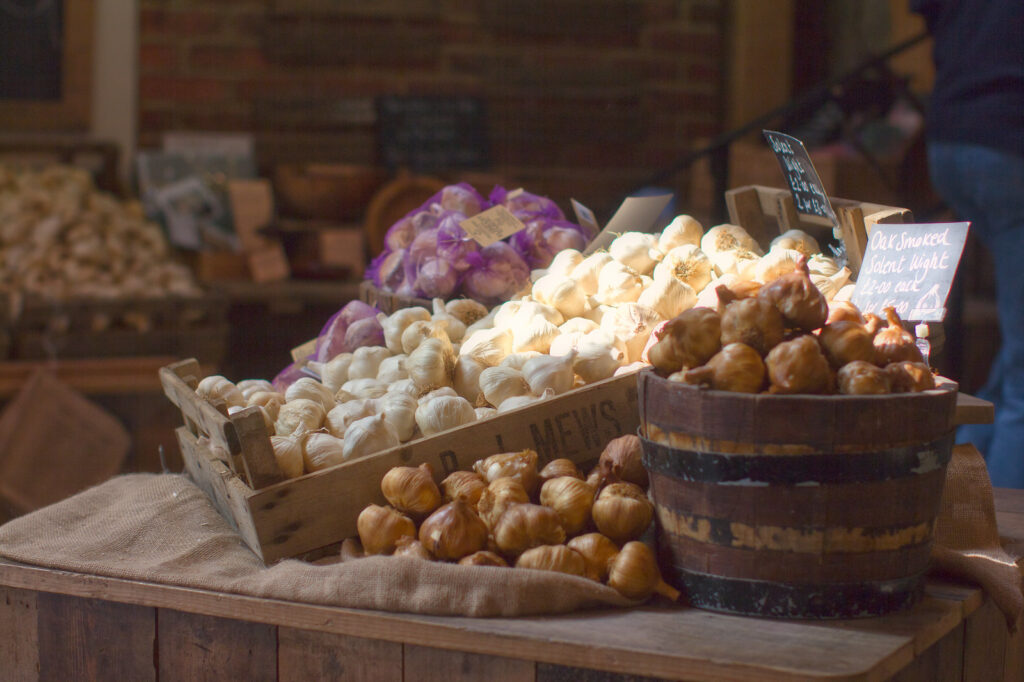 Justifiably one of the most popular attractions on the Isle of Wight, the Garlic Farm is a must-visit. The farm comprises a handful of converted barns where, along with those beady-eyed bulbs, you will find baskets full of varieties of garlic and shelves stacked with garlic-based preserves, chocolates, butter, oils and dressings.
High House Fruit Farm, Suffolk
Home to a number of orchards and large varieties of apple, pear and plum (some of which are rare and hard to find or absent elsewhere in the country), Suffolk is a paradise for fruit-lovers.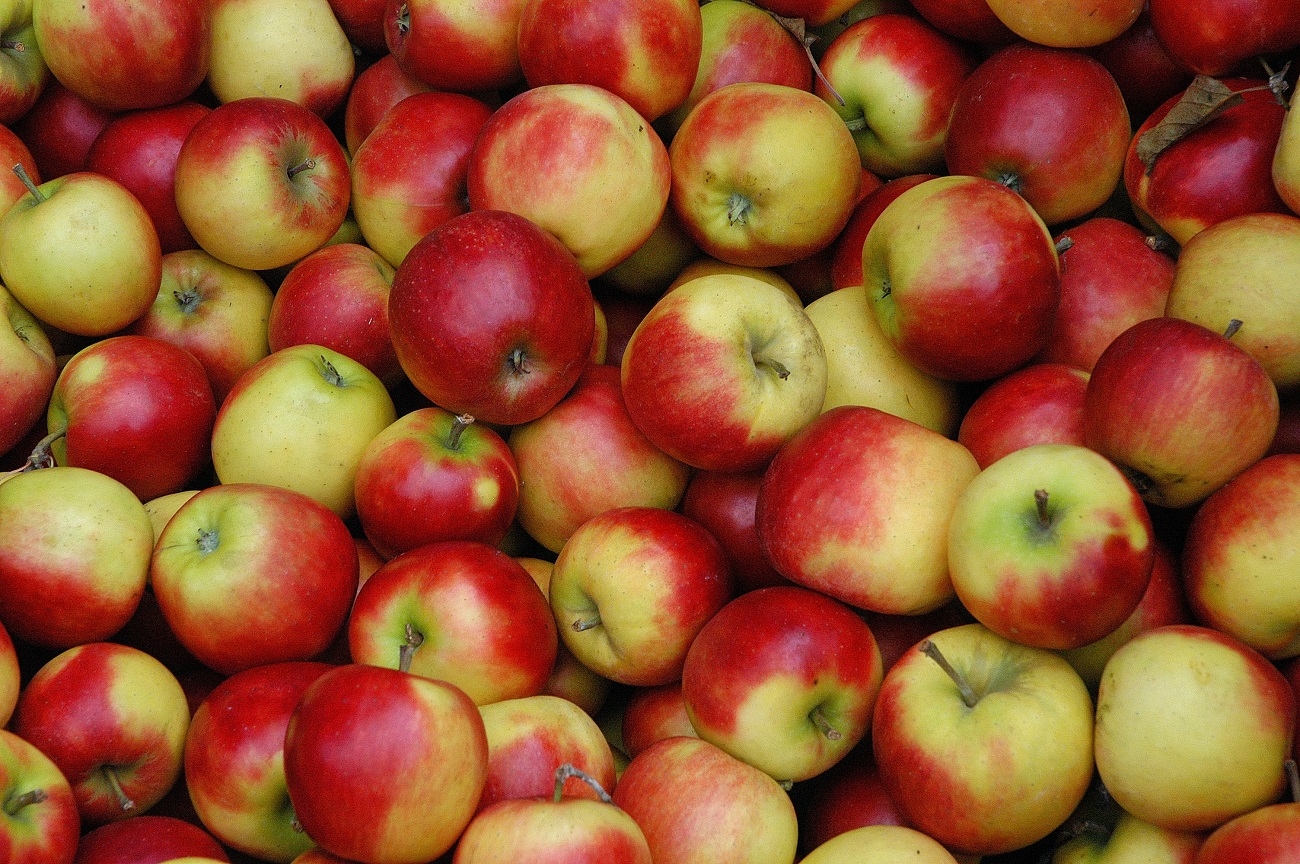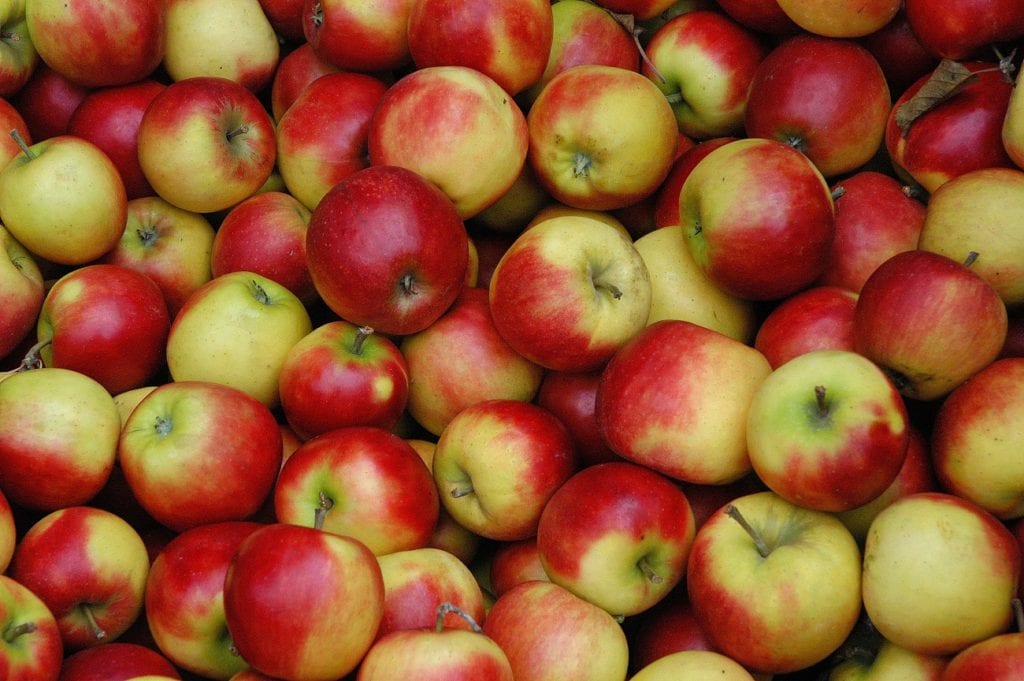 Head to High House Fruit Farm where you can pick your own fruit or buy ready-picked at this traditionally managed farm just north of Orford. As well as asparagus and soft fruits, the farm has cherries and plums in summer and several heritage apple varieties in autumn. They also make their own apple juice and preserves, and camping is available.
The Ice Cream Farm, Cheshire
A theme park dedicated to ice cream – it's a no-brainer in Cheshire, where the lush grass nourishes the local dairy herds. The Ice Cream Farm sells more than 50 flavours of its Cheshire Farm Ice Cream, from vanilla to Cointreau and orange (there are even gluten-free cones), which are served in the world's largest purpose-built parlour.
It's perhaps advisable to treat the kids to an ice cream after they have enjoyed the rides in the farm's play park, which has attractions with lip-smacking names such as Strawberry Falls and Honeycomb Canyon, and promises rollicking good fun with indoor sand and water play, climbing frames, inflatable slides, battery-powered quad bikes and the like.
Ludlow Farm Shop, Shropshire
Formerly known as Ludlow Food Centre, this shopping and eating hub on the Earl of Plymouth's Oakly Park Estate brings together farming, food production and retail to create a destination stop for sampling the region's fine food. Around 80% of stock comes from Shropshire and surrounding counties, with beef, lamb, venison and Gloucester Old Spot pork originating at Oakly Park itself.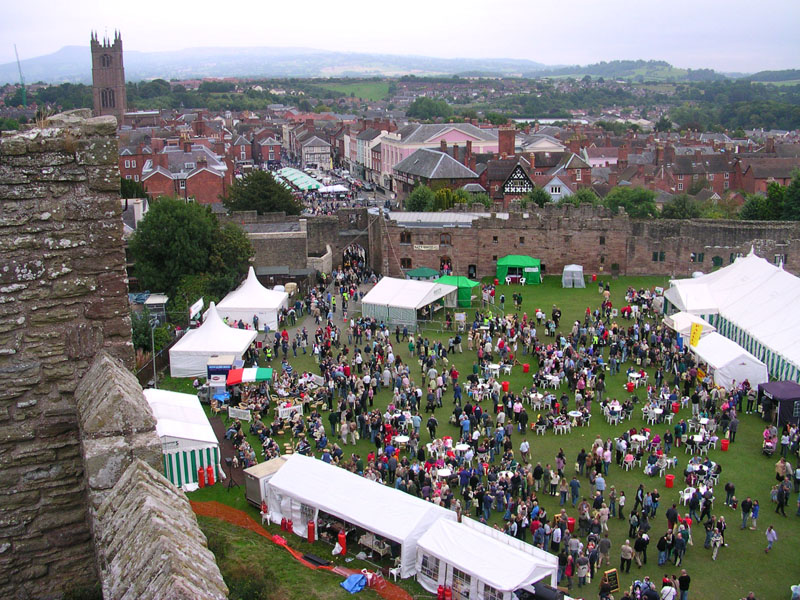 Ludlow Farmshop is committed to preserving artisan skills too, and through production kitchen windows you can see bakers, cheesemakers, butchers and chefs at work.
To eat the delicacies on offer before you've even gone home, try dining at Ludlow Kitchen Café, almost exclusively supplied by the production kitchens; think estate-reared beef burgers or handmade falafel Scotch eggs.
Quince Honey Farm, North Devon
Everything is hexagonal in this truly amazing park and exhibition, just two miles northwest of South Molton. If you thought you already knew quite a bit about bees, here you will find that you have only scratched the surface: you can learn about the history of beekeeping, which goes back some 10,000 years; the different species of bees; and where and how they make their homes in other parts of the world.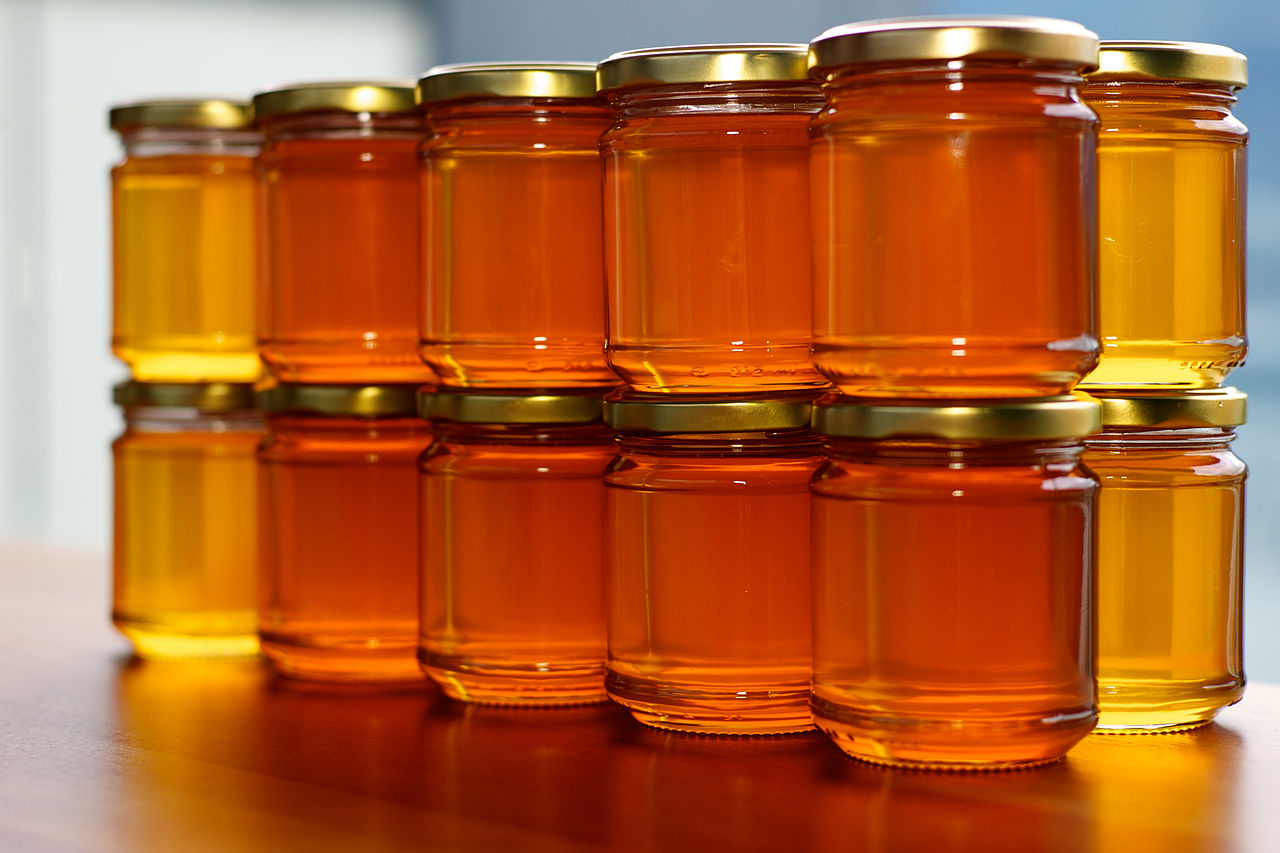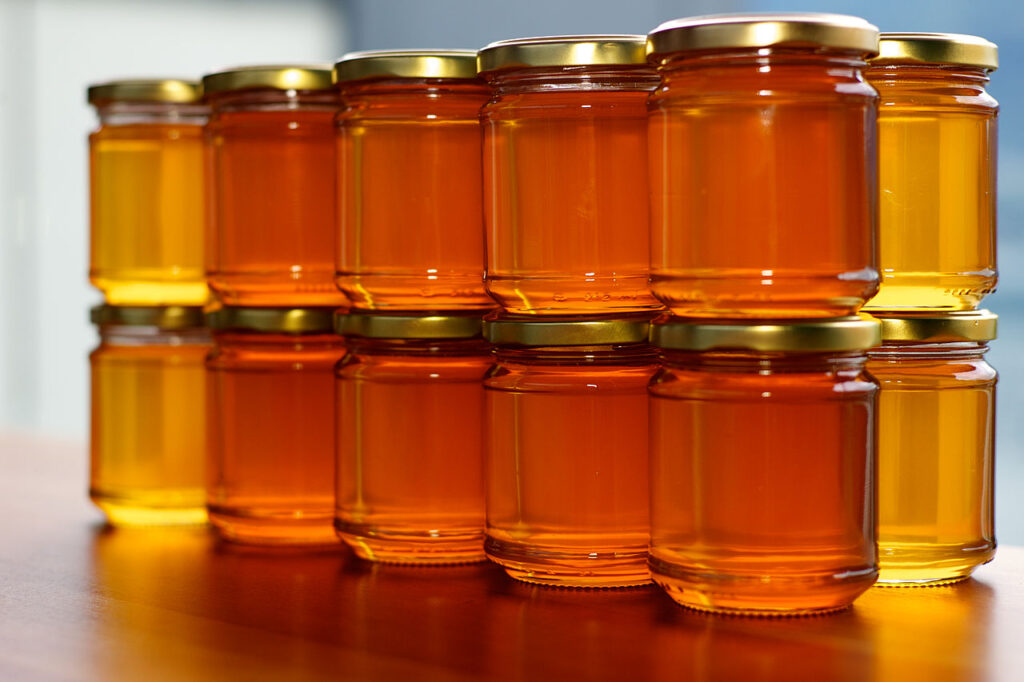 While the information on offer here makes it worth a visit, it is the opportunity to taste the honey it produces that remains the farm's biggest draw. Stock up on treats in the gift shop (the fragrant heather honey and honey and clotted cream fudge are must-buys) and stop for a meal at the picturesque Nectary Restaurant.
Roger Wilkins Cider Barn, Somerset
The taste of Somerset is undoubtedly that of cider and there's nowhere else in Somerset quite like Roger's gaff. This much is evident the moment you step inside the agreeably tatty, corrugated iron and brick barn tucked away at the end of a muddy lane in the village of Mudgley.
The man himself has been doing his thing for about 1,000 years (well, that's what his website says) and in all that time, little, if anything, has changed: none of your imported concentrates or fancy bottles here, just dry and sweet farmhouse cider dispensed from ginormous wooden barrels. You'll not be charged for it either (and you can drink as much as you want) – you can, though, order flagons to take away, and there's also cheese, pickle, chutney and oodles of other stuff to buy.
Whitstable, Kent
You've not really had the full Whitstable experience until you've slurped a freshly shucked oyster beside its shingle beaches or working harbour. The largest purveyor of them is the Whitstable Oyster Fishery Company set up by an Act of Parliament in 1793. It has its hand in several local operations, including the Royal Native oysters Stores and the Lobster Shack beach bar.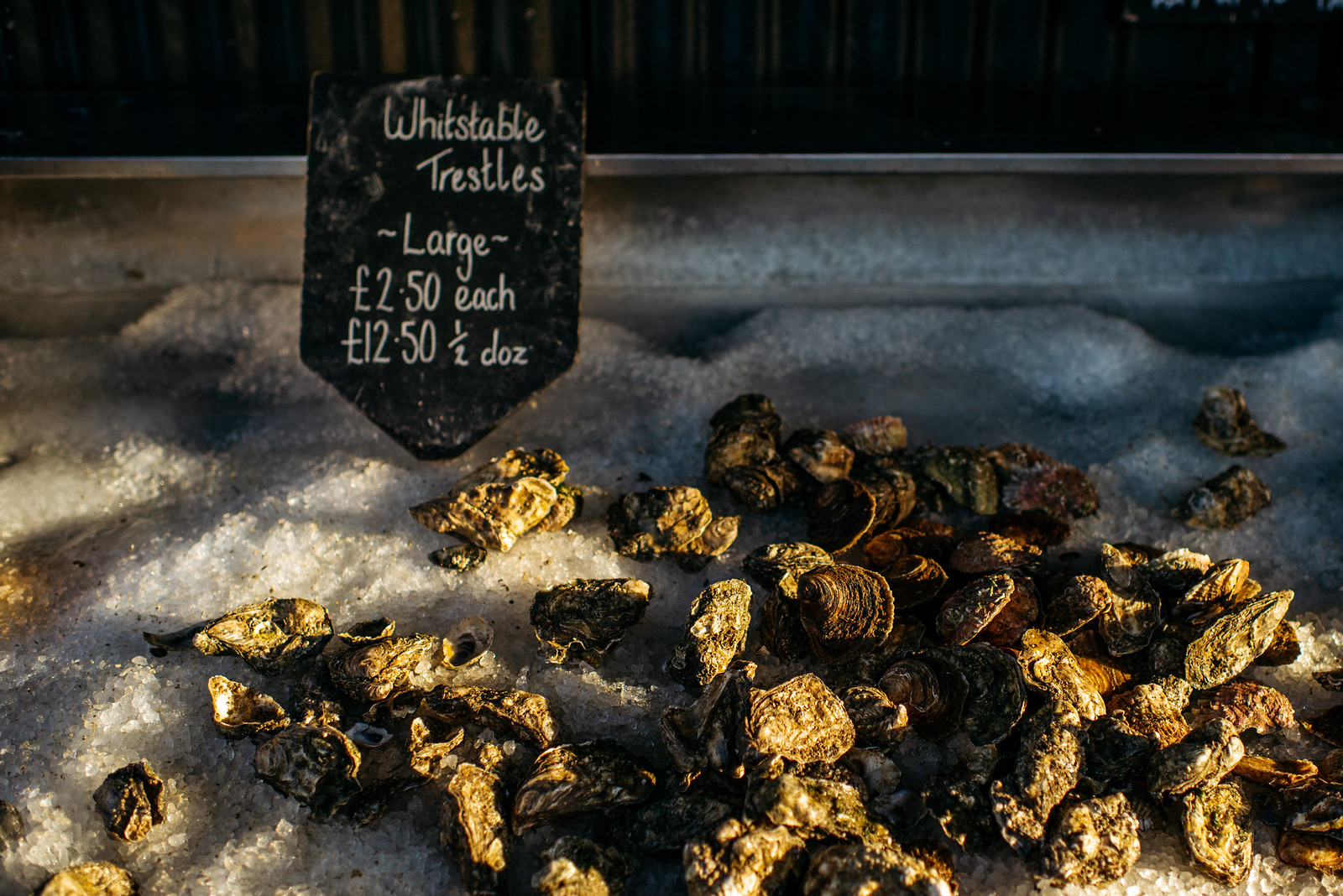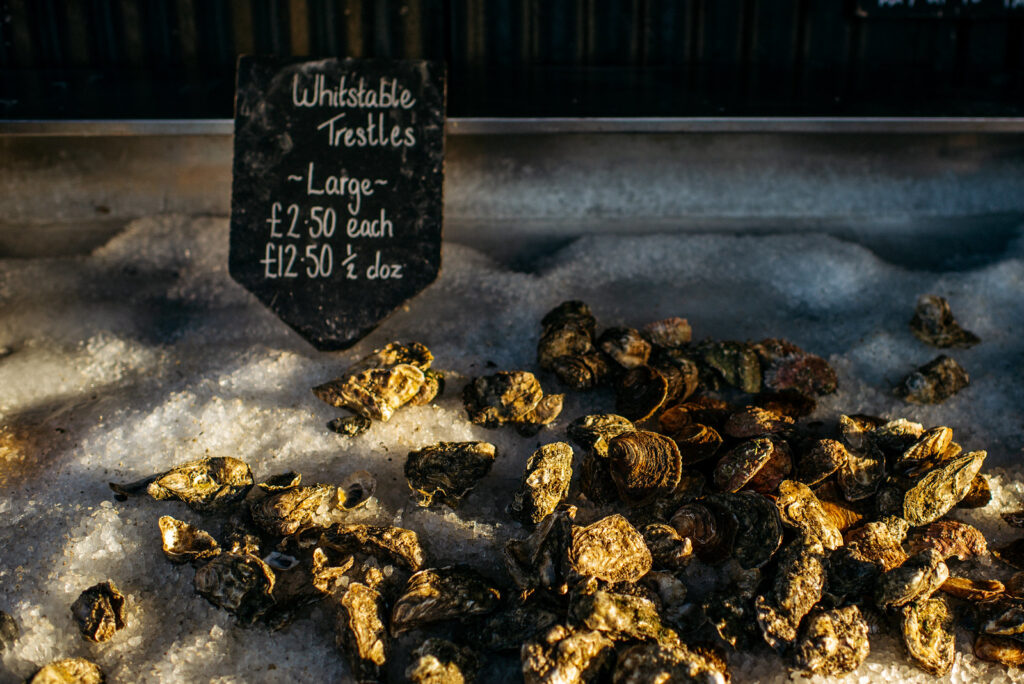 True oyster fans should bookmark the end of August in their diaries for the Oyster Festival, a two-day event where the town comes alive for all manner of mollusc-related fun.
Wensleydale Creamery, Yorkshire
Having shot to fame following mention in one of Nick Park's inimitable Wallace and Gromit animations, the Wensleydale Creamery now entertains over 200,000 people a year who enjoy the 'cheese experience' tour, explore the museum, eat in the restaurant or just select gifts from the now huge selection of branded cheeses and Wallace and Gromit memorabilia in the shop.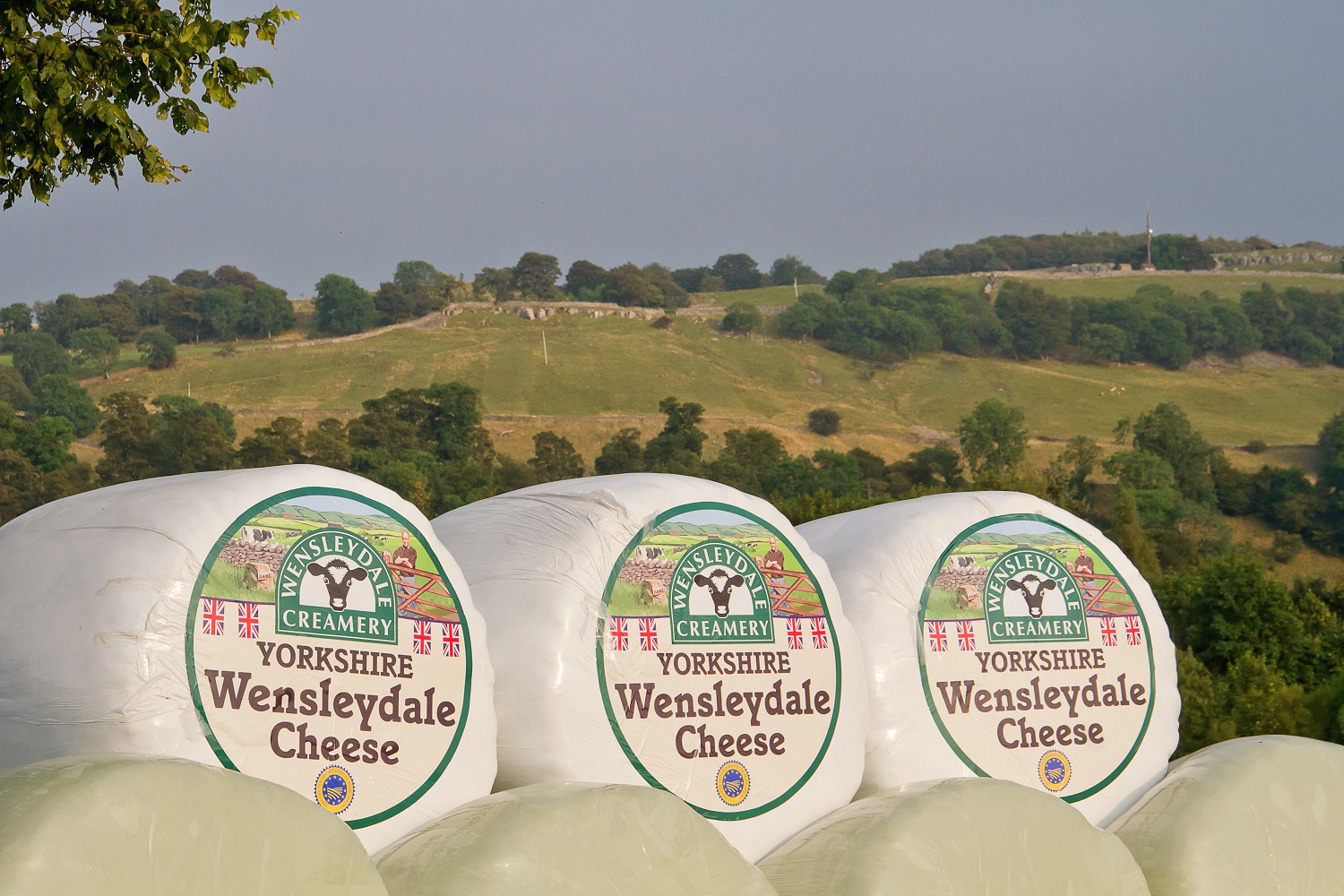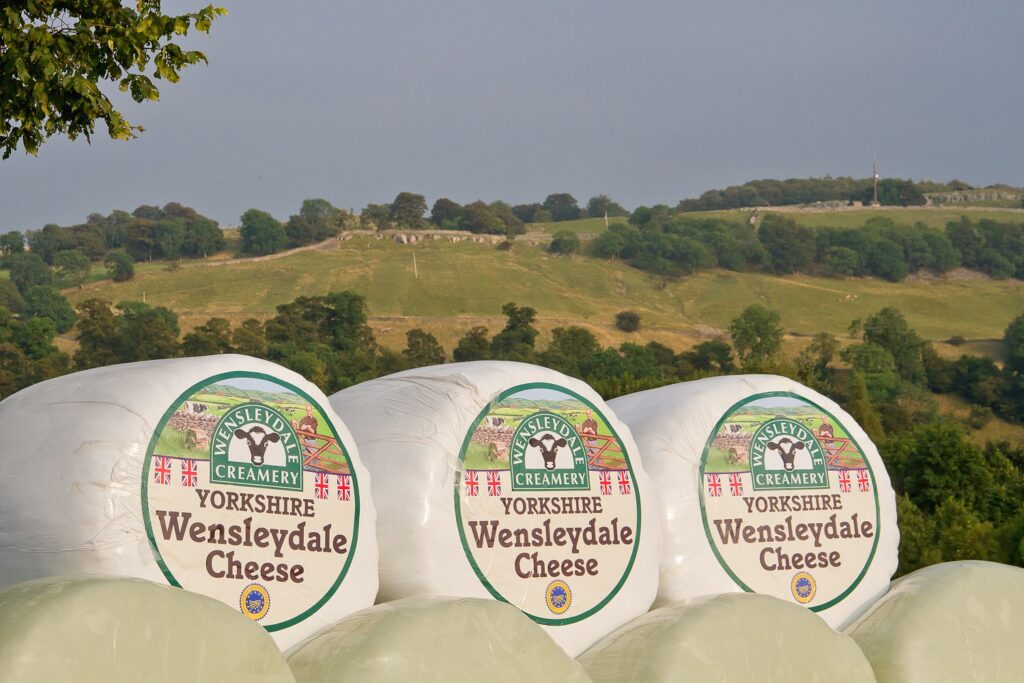 Dairy-lovers will be entertained for hours with the array of cheesy products on offer. The Yorkshire Dales Cheese Festival is an annual event that takes place over a week in September and the Wensleydale Creamery is one of its main venues.
---
More information
For more information, check out our guides: