As a resurgent travel destination, Zimbabwe has a lot more to offer than might initially spring to mind. The big-hitters like Victoria Falls, Hwange National Park and Great Zimbabwe are all fantastic but by no stretch of the imagination do the obligatory trips that you'll likely make to these sites mean that you'll have 'done' Zimbabwe. Escape the obvious and take a look at these lesser-known sights and activities, which truly span the length and breadth of the country, as we encourage you to dig a little deeper into this magnificent destination.
Beat the crowds at Gonarezhou National Park – 'place of elephants'
Historically Gonarezhou's wildlife has suffered heavily at the hands of poachers and hunters, but sterling conservation efforts have seen a welcome turnaround in the park's fortunes with elephant numbers alone now estimated at 10,000. Even so, Gonarezhou still rarely makes it on to the itineraries of even local tour agencies meaning that this true wilderness area is still largely the preserve of self-drivers.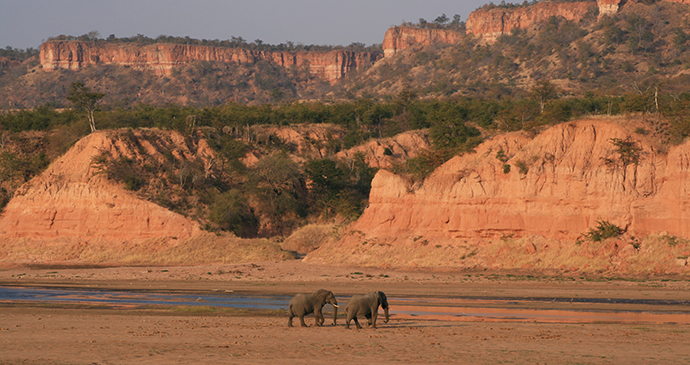 But, it's only a matter of time before the park is rediscovered so get here while you can!  Need more convincing? What better way to watch elephants than against a backdrop of flaming-orange sandstone cliffs of Chilojo with a sundowner à la main…
Unwind at Zimbabwe's 'seaside' – Lake Kariba
In this land-locked country, Lake Kariba has become the premier holiday destination for Zimbabweans, but why let them have all the fun?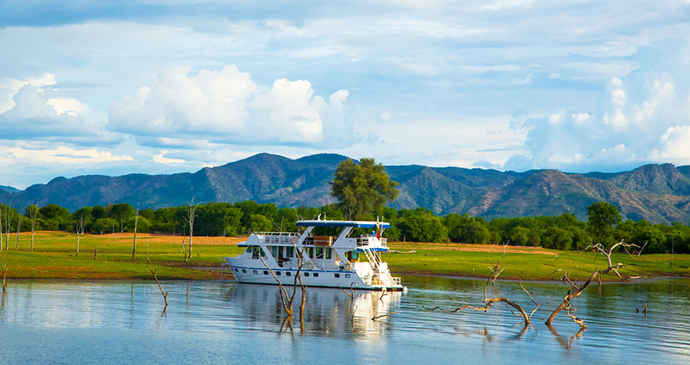 Take a sunset boat cruise, stay at one of the fine lodges located along the lake's shore or even in a houseboat upon the lake itself. And once you've finished relaxing why not hire a canoe for some up-close encounters with the local wildlife? Splendid!
Step back in time at Naletale Ruins
Great Zimbabwe tends to hog all the limelight as far as Zimbabwe's ancient sites go, but there are some superb off-the-beaten-track alternatives that are well worth a visit.
Situated in Zimbabwe's Midlands, Naletale is one such site and boasts the most intricate and best-preserved example of patterned stonework in the country. Our tip: visit in winter for the best views when the ruins are not overgrown by grass and vegetation. You're welcome.
Hike through the highlands in Nyanga National Park
The site of Zimbabwe's highest peak (Mt Nyangani – 2,592m), Nyanga offers some excellent hiking opportunities amidst the rolling hilltops of this historic region.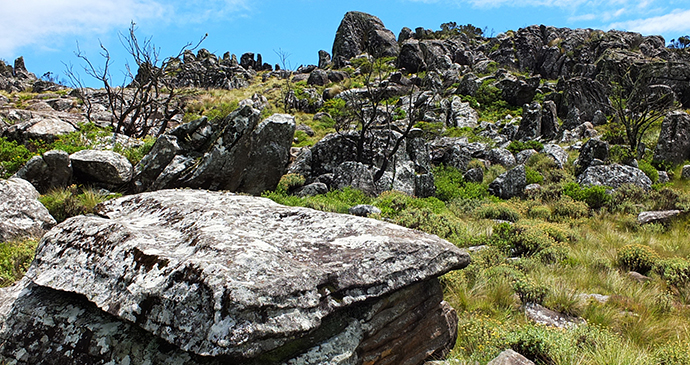 Drive remote back roads to discover some truly breath-taking viewpoints, fish for trout in the many rivers, streams and reservoirs or seek out the remnants of Iron Age villages and hilltop forts. Birdwatchers will be pleased to hear that many 'specials' are found here so the chances of boosting your list are high.
Take to the roads
Don't be daunted by the prospect of a self-drive holiday around Zimbabwe. For truly independent travellers, this is the way to get around. It gives you the freedom to plan your own route/itinerary and, most importantly, you can visit areas that few tourists have even heard of.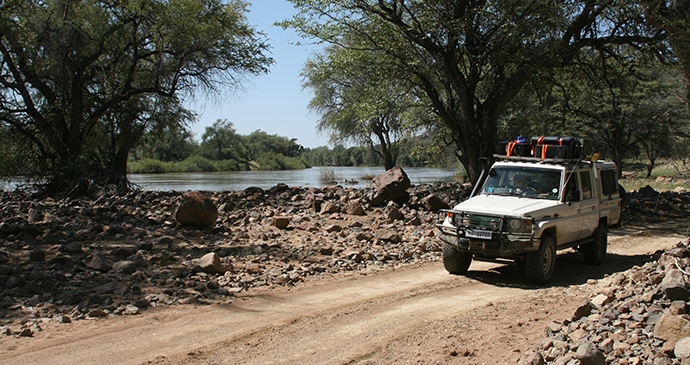 Zimbabwe is an easy, friendly and pleasant country in which to take to the roads. And with the right guidebook to hand and ample preparation you are in for a wonderful – and easy – adventure.
---
Find out more about how to get off the beaten track in Zimbabwe with our comprehensive guide: