Lying between the major cities of Nantes and La Rochelle, the Vendée is tucked cosily into the top of the Bay of Biscay, just south of Brittany. Admittedly, unless you are heading specifically to it, you are unlikely to pass through. But just passing through would be a pity.
This vast French département offers all the ingredients you need for a classic family holiday: sweeping beaches, excellent campsites, fantastic eateries and a wealth of cycleways and footpaths on which to explore the region's scenic delights. And scratch beneath the surface and you'll discover many other attractions, such as old-world islands, charming villages and arguably the most beautiful brasserie in France.
Its easily reached by car in a day from Saint Malo or Le Havre, after you've ferried across the Channel, meaning you can also make the journey from the comfort of your own vehicle.
Here, author Murray Stewart shares some of his favourite regional attractions.
Endless sand and canvas
The Vendéan beaches are the perfect place to let children off the leash. If you like your sandy stretch to be backed up by a decent-sized town, choose Les Sables-d'Olonne, while further south, La-Tranche-sur-Mer has no fewer than ten beaches to enjoy.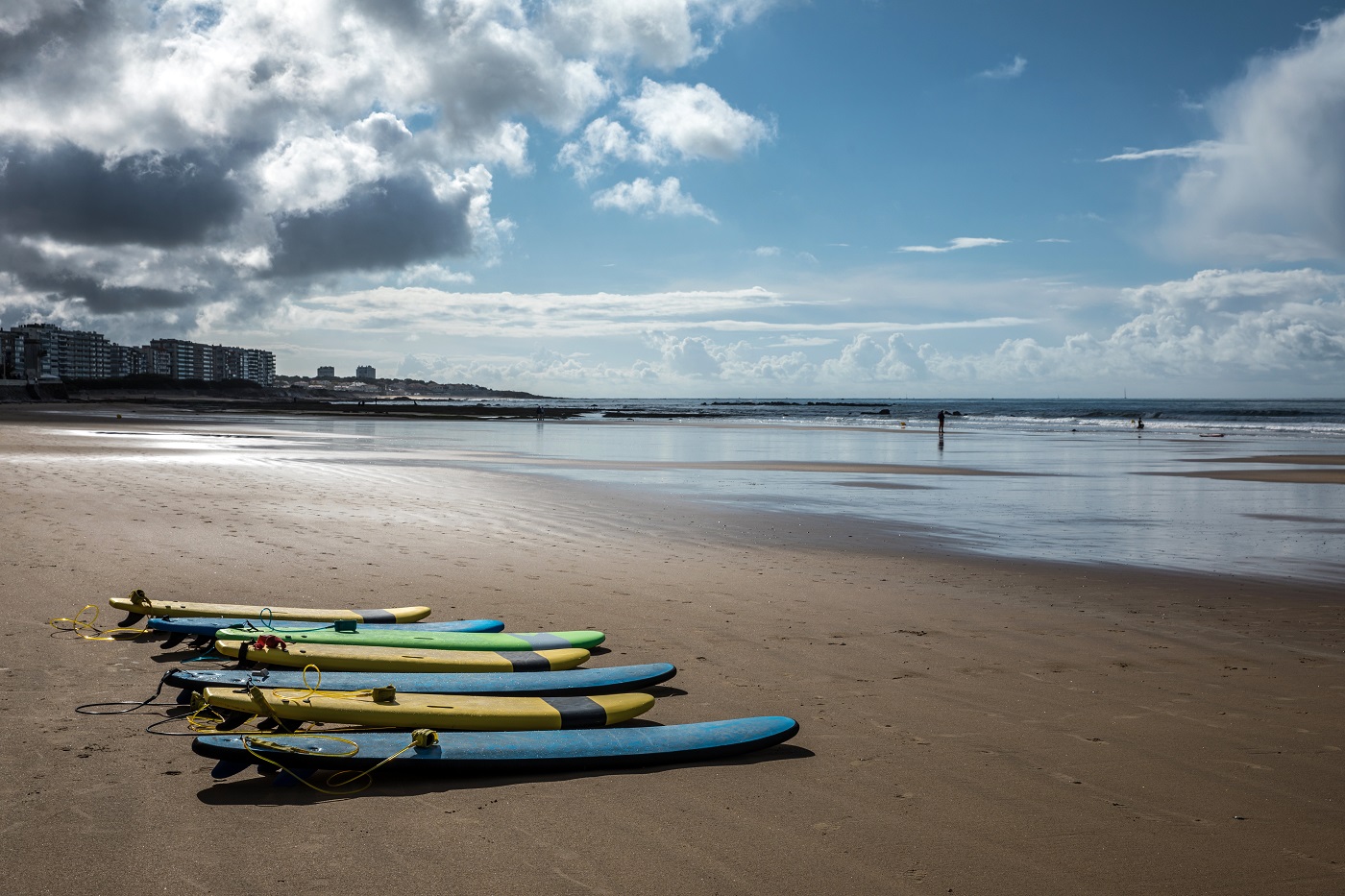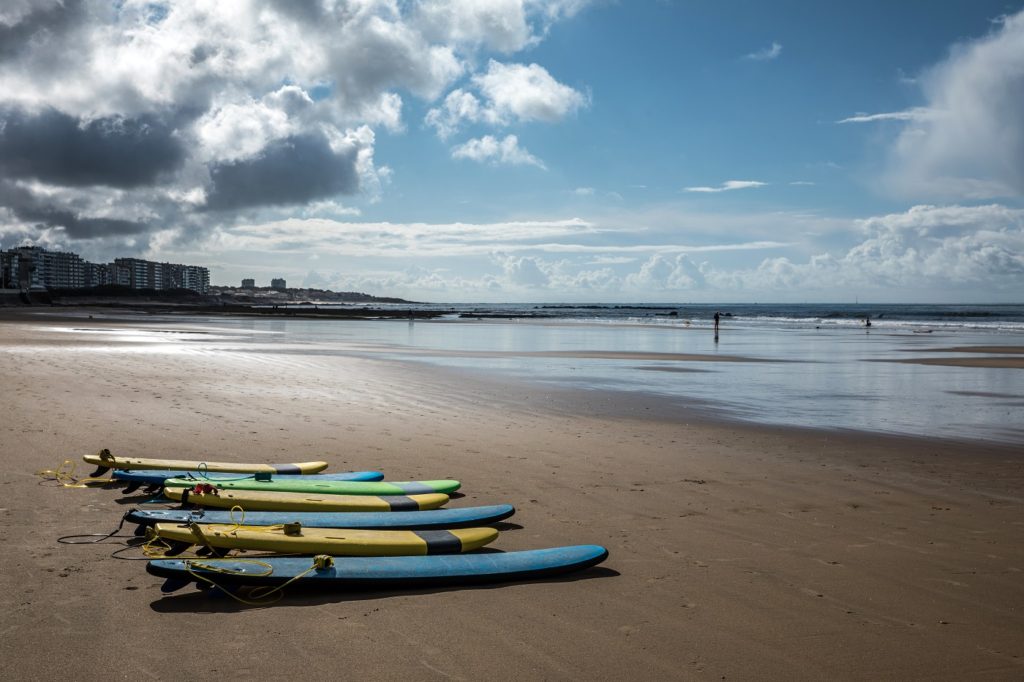 No-one does camping better than the French, with excellent sites stuffed with facilities for the whole family. The Vendée has literally hundreds of campsites to choose from, both along the coast and inland. Many of them have well-equipped mobile homes, if you prefer something more solid than a canvas roof and walls. And if camping is not your thing, the region has plenty of other accommodation options from small family-run hotels to gîtes and chambres d'hôte (B&Bs). What you won't find here are large, all-inclusive hotels with hundreds of rooms. But for some, that may be a blessing.
Île d'Yeu
A short trans-Atlantic boat journey from the Vendée mainland will transport you seemingly back in time to enjoy the quiet delights of the Île d'Yeu. Few cars trundle the narrow roads on this little jewel of an island, where the bicycle is both the preferred mode of everyday transport and the recommended conveyance for visitors.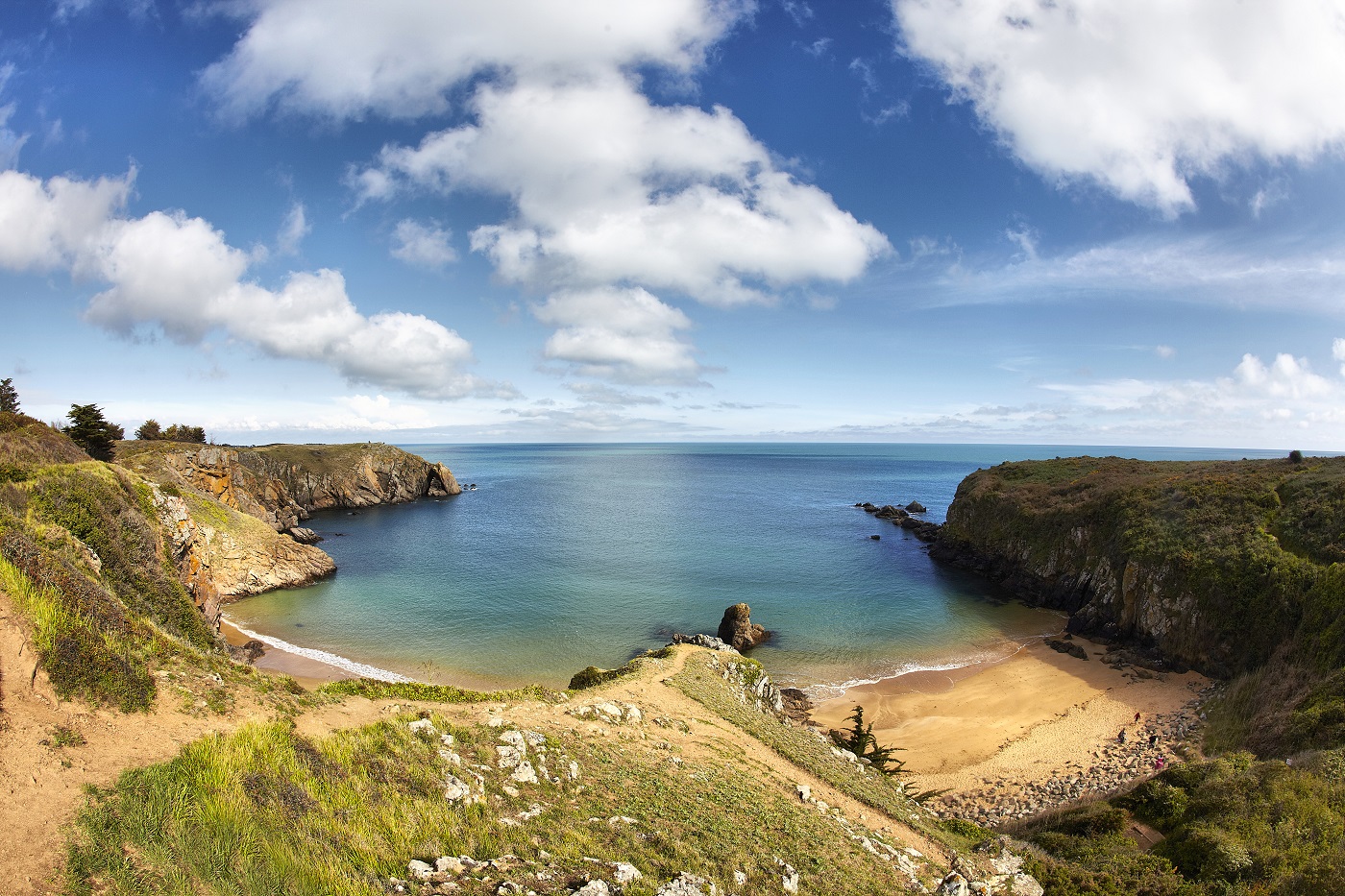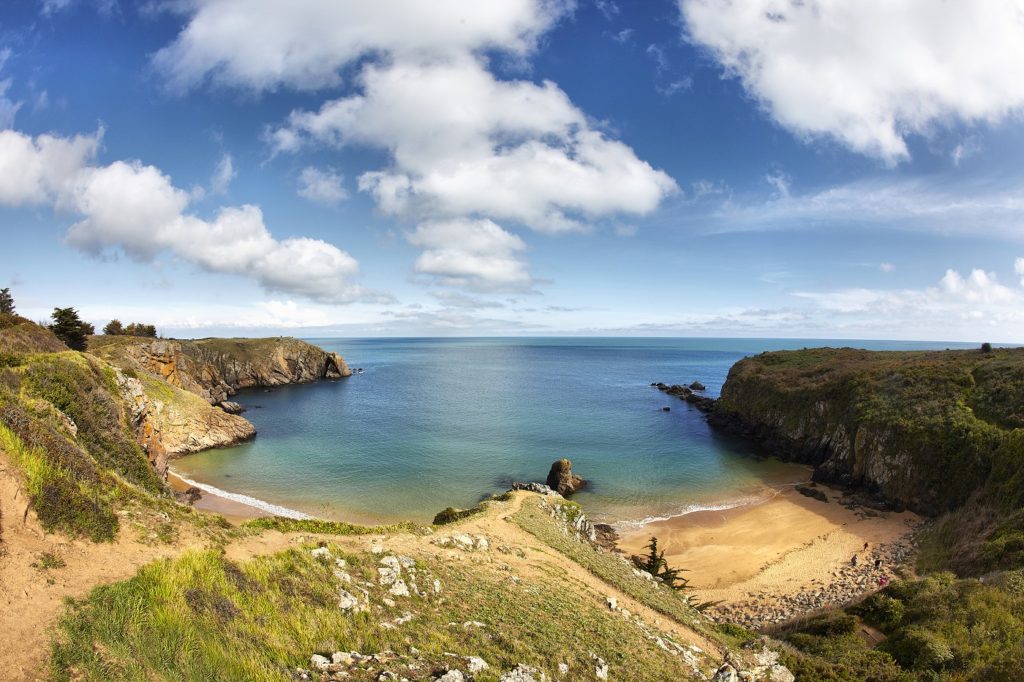 Arriving from the mainland at the picturesque harbour of Port-Joinville, you're accompanied by a sense of anticipation. Choose between the sheltered sandy beaches of the north coast, ideal for a swim, or cycle the wilder, rocky southern side of the island. But with a width of only a few kilometres, this is an island inviting you to do both.
Port Joinville is the Île d'Yeu's only significant town, and will cocoon you in its relaxing ambience with a few museums, quirky shops and tempting seafood restaurants. Everything you need for a peaceful retreat in the sunshine.
Puy du Fou
If you had to pick a standout visitor attraction in the Vendée, then this would be it. And if a theme park conjures up images of Mickey Mouse or rollercoasters, then the truly world-class Puy du Fou will quickly dispel them.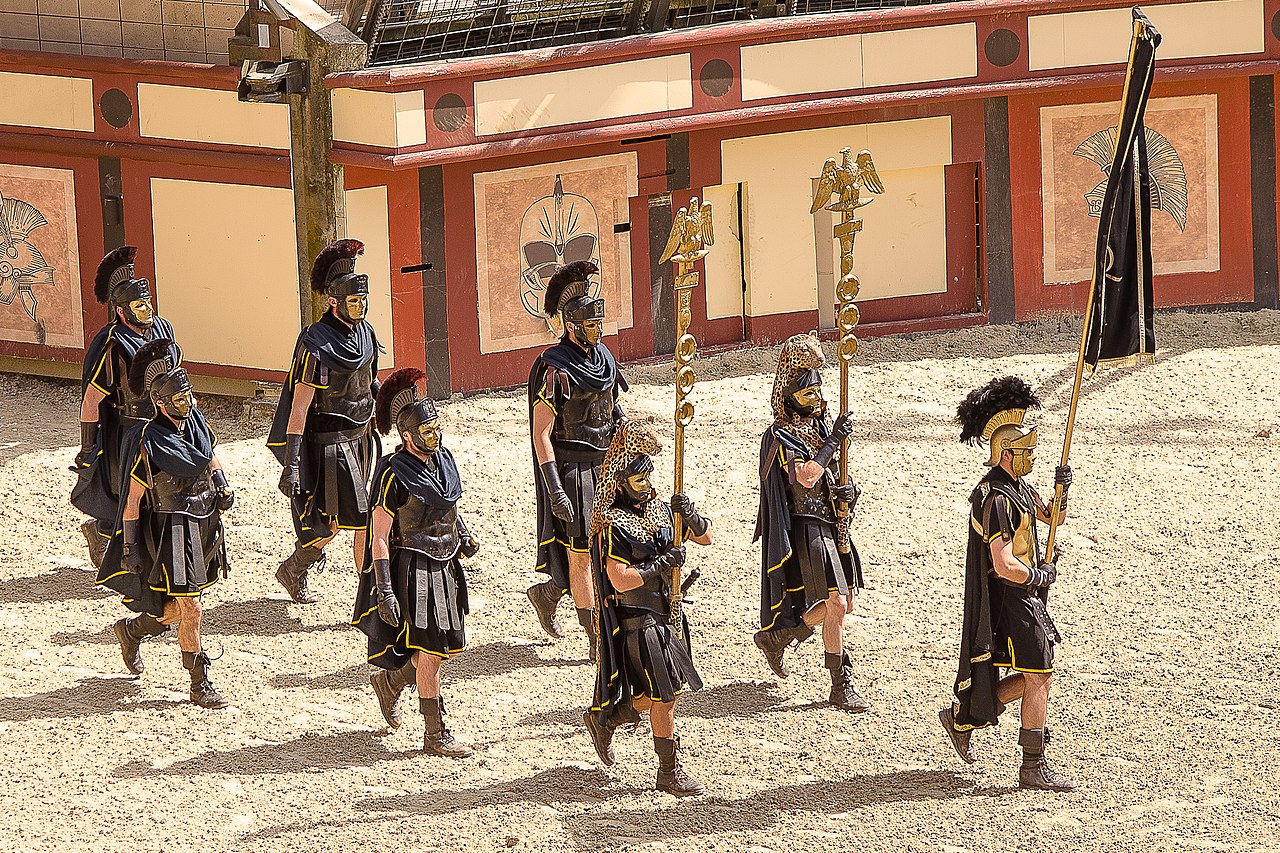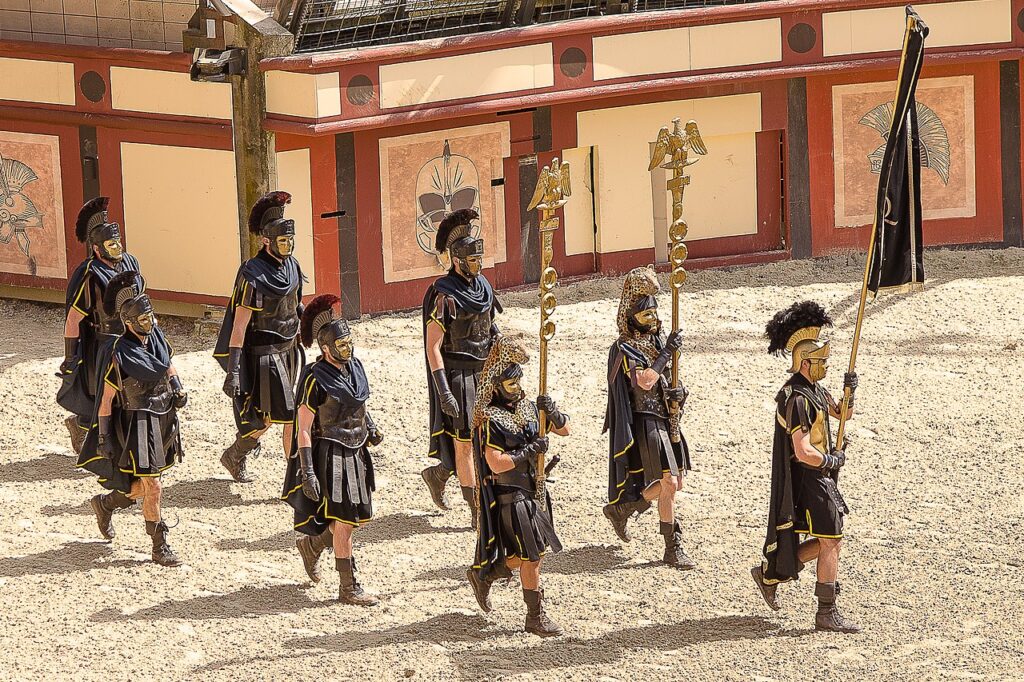 This is the best history lesson you will ever have, and with rotating castles, jousting knights and burning Viking longships on display, your attention won't be allowed to wander as the visual effects lead you through the centuries, and almost overwhelm you.
The extraordinary series of shows and historic re-enactments can easily fill more than one day, but there is an on-site hotel accommodation if you want to linger longer. Use the English-language website as a planning tool: planning and advance booking are strongly recommended, especially if you want to take in the Cinéscénie evening show, a son et lumière extravaganza with over 2,000 costumed actors and volunteers taking part.
Marais Poitevin
Behind the narrow coastal strip of the southern Vendée, 50,000 hectares of territory has been reclaimed from the sea, which has always been a menacing threat to a land both flat and fragile. Now known as the 'dry marshes,' this section of the Marais Poitevin Natural Park soon gives way as you continue inland, yielding to another part, both wetter and more scenic. This canal-ridden beauty is the Venise Verte ('Green Venice') and is largely responsible for drawing in the many visitors who each year frequent France's second-largest humid zone.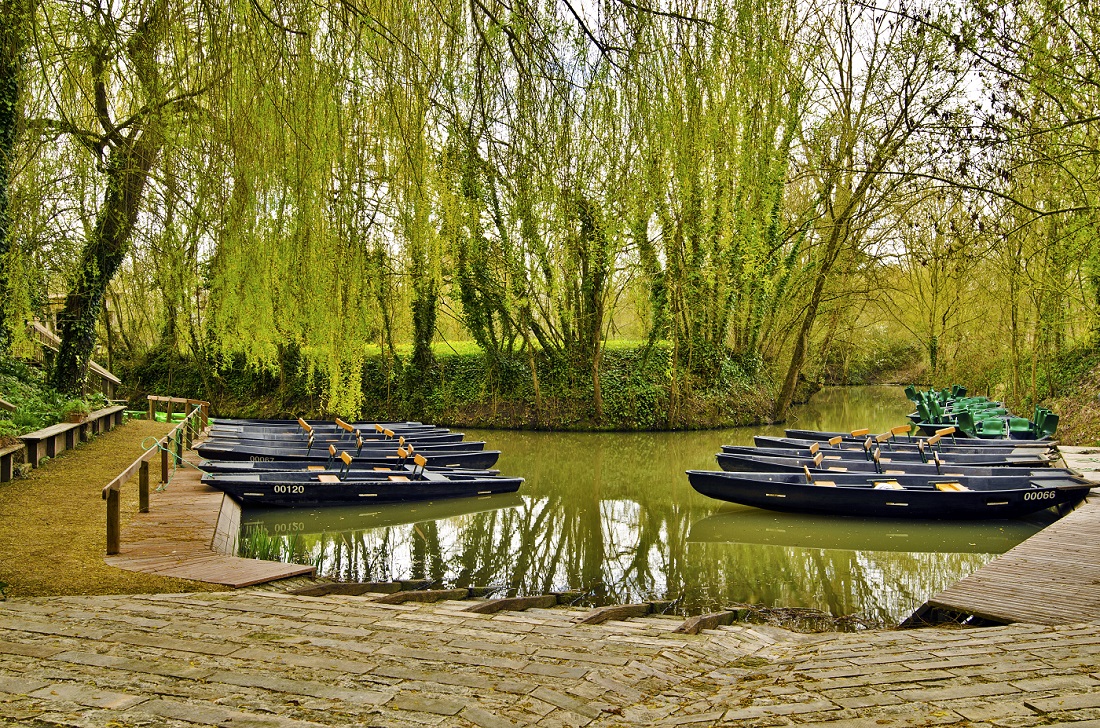 Outside of August, you will avoid the crowds, and you can choose between cycling or taking a boat on one of the many leafy and scenic waterways. The draining of the area was the work of 12th-century monks, but there are still 8,000km of canals criss-crossing the marshy terrain. Among the picturesque villages, Maillé, Maillezais and Damvix are places to hire a boat, between April and October.
Nantes: of arts and elephant
Just outside the Vendée, and once an important river port on the Loire, Nantes is probably far down most people's list of must-visit French cities. But those who venture here will surely be impressed by its rejuvenation, its bold spirit of creativity and invention. 'If you think culture is expensive, then just consider the cost of ignorance' is a favourite Nantais saying, and they practise what they preach.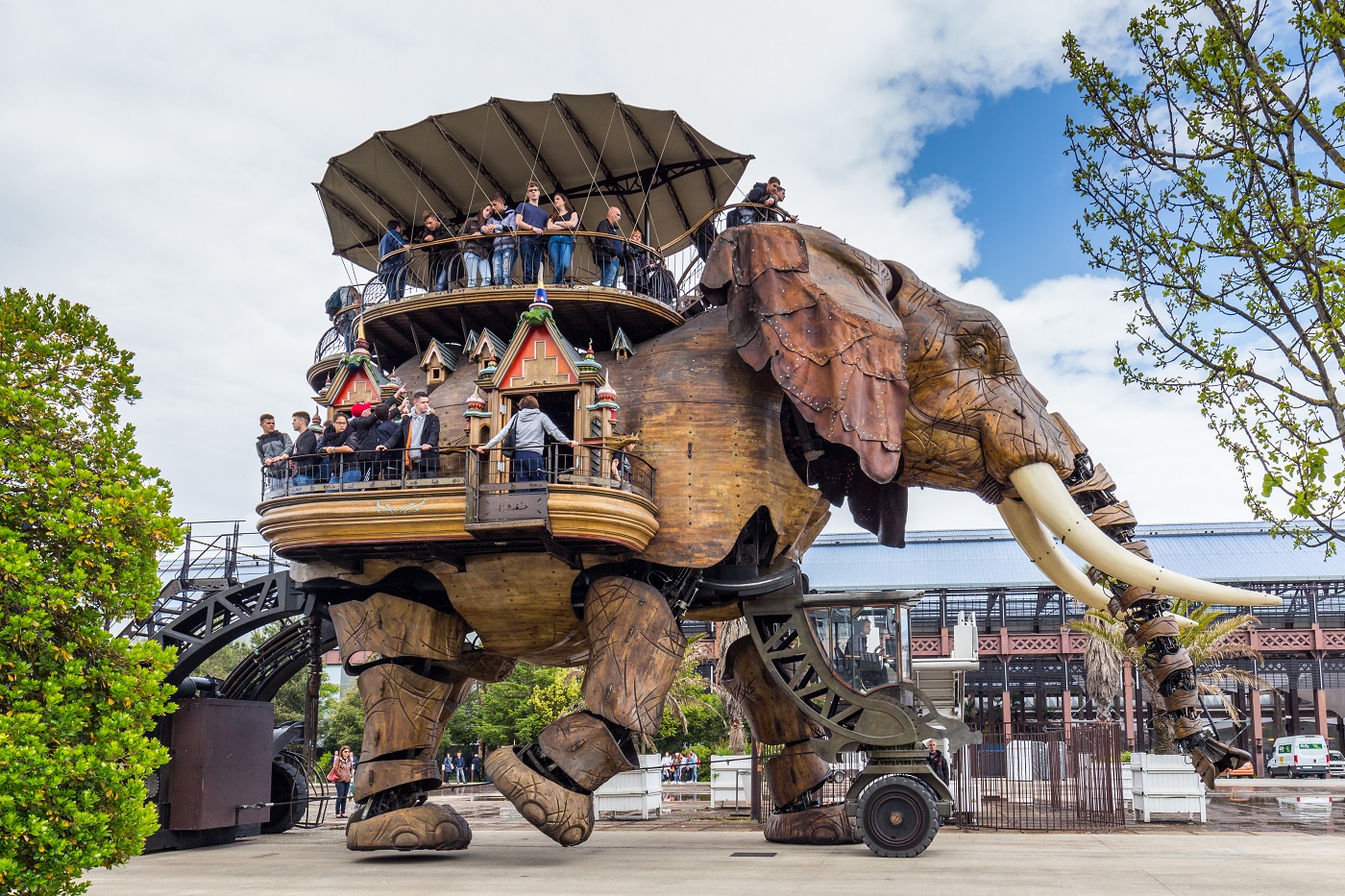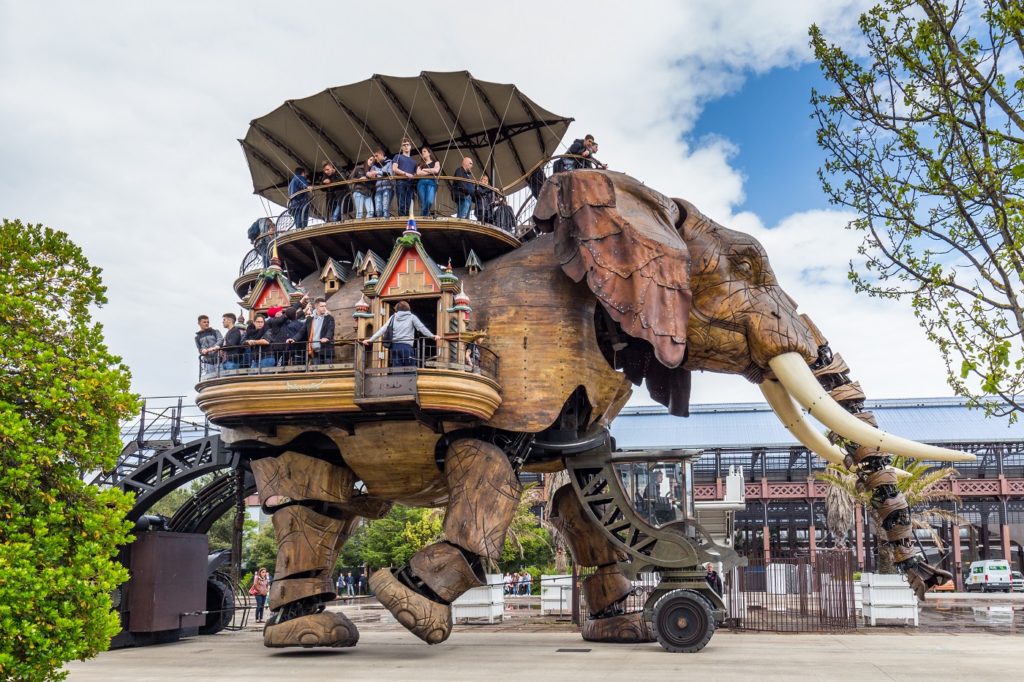 On the Île de Nantes, in the middle of the Loire, the city's Les Machines arts project is like a mad professor's workshop. The star of the show is the project's giant mechanical elephant, which stomps around the area of the former shipyards with up to 50 passengers on board. It's an experience like no other.
Elsewhere, the city has a proud collection of more traditional museums, and topically, a subterranean memorial to a shameful 'triangular' trade: guns from the city's armaments factories went to Africa, were traded for slaves, who were taken to the West Indies and traded for sugar and spices which were then brought back to Nantes. Then, the cycle of misery repeated itself, again and again.
Don't leave town without a coffee (at least) in La Cigale, an ornate brasserie which – unusually for France – opens for breakfast. It is pricey, but you can chew on your expensive croissant while pondering its claim to be the most beautiful brasserie in the world.
---
More information
Discover more of the region in Murray's guide: