Highlights
Art, cities, food, beaches, music, castles and super-cars are Emilia-Romagna's main draws. Each of its great cities has an immaculately maintained historic centre and its own distinct character, formed over the past 2,000 years.
Away from the cities, there's more art: in the great medieval abbeys of Pomposa and Bobbio, in smaller towns such as Carpi and Faenza, in the palaces at Colorno and Sassuolo and in the striking castles, notably in the former Duchy of Parma and southern Romagna, which behind their stern walls have truly delightful frescoed interiors, and usually a ghost.
Most Italians will agree that you eat better here than anywhere else outside of their mamma's; the locals certainly believe it. The intensely farmed Po Valley is 'Food Valley', a land of pasta, cheese, ham, a hundred cured meats, balsamic vinegar, and some surprisingly good wines – it's no accident that Eataly built their new theme park of food in Bologna.
Another nickname is 'Motor Valley': around Modena and Bologna you can visit the Ferrari, Lamborghini, Ducati and Pagani factories and three collections of classic cars. Then there's music: Busseto and Parma are Verdi country, and Bologna is a UNESCO Creative City of Music, and major festivals throughout the year fill the region with music. The beaches are long, and their resorts, especially Rimini and Riccione, are packed with summer fun by day and all through the night at Italy's top clubs.
Other Italian regions may have more spectacular nature, but never far from the cities of the flatlands you can escape south into Emilia-Romagna's best-kept secret: vine-clad hills and valleys, often reminiscent of Tuscany (but without all the tourists) under the Apennines, where wolves and eagles dwell.
Suggested itineraries
A week's art tour
Start in Bologna. The 'Big Tortellino' needs three days minimum – it's a subtle city behind its endless porticoes, one that takes some effort to know. Visit the Two Towers, the University and art churches (SS Petronio, Francesco, Domenico, Stefano and Maria dei Servi), the museums, markets and lively osterie.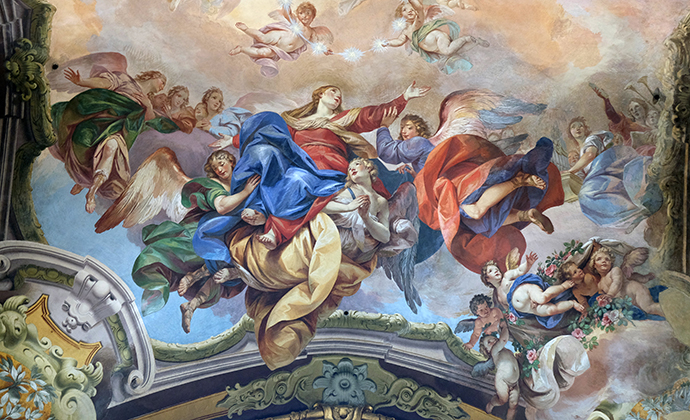 Next up, Modena: one day to see the Duomo and Galleria Estense; and then another day in Parma for its masterpieces by Antelami and Correggio. Arrive day six in Ferrara, where the springtime brilliance of the early Renaissance shines through the Po mists, before a grand finale on day seven at Ravenna, for the mosaics in San Vitale, Sant'Apollinare Nuovo and the Mausoleum of Galla Placida.
It's a hectic schedule, but great rail connections and short distances make it easy to do if you're in a hurry; from Ravenna it's just over an hour by train back to Bologna.
Two weeks by rail
Emilia-Romagna's great art towns are strung out like pearls along the Via Emilia and the main rail line. Ideally, fly into Milan (close to Piacenza) and out of Venice (a short hop from Ferrara). After a day in Piacenza, spend two in Parma, with a day trip perhaps to Colorno or Busseto.
Spend a morning in Reggio Emilia before heading to Modena for two nights, including a day trip to Sassuolo, the summer home of the Este family. Give Bologna three days, then carry on to Rimini for a look at the magical Tempio Malatestiana and the Museo della Citta before hitting the beach. Next afternoon, head to Ravenna for two days, then end with two days in Ferrara.
Three weeks by car
After three days in Bologna, head south into the hills to Marzabotto, Riola and Lizzano in Belvedere for a trek under the Corno alle Scale. Wind around Monte Cimone and foothills to the landscapes around Rocca di Bismantova to arrive south of Parma, by the beautiful castle of Torrechiara. Give Parma two days, then stop for Fidenza's cathedral before heading south to the lovely Castell'Arquato and Roman Velleia, ending up near Rivergaro.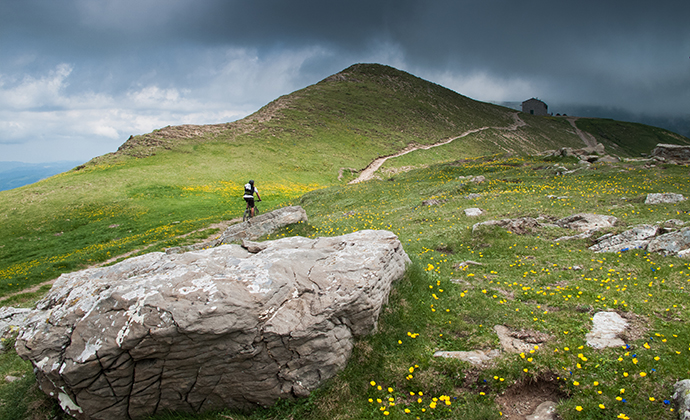 Start week two in the Trebbia Valley with its castles, beaches and Dark Age Bobbio. Give Piacenza a day; then take in Busseto and the castles at Soragna and at Fontanellato before taking the A1 to Reggio Emilia. Give it a morning before heading to Sassuolo, Maranello and Modena. Next up, the art towns of Carpi and Cento before ending up at Ferrara. Then head north for the Po Delta park, the medieval frescoes in the Abbey of Pomposa and Romagna's 'Little Venice', Comacchio.
Begin the third week with Ravenna, followed by a day exploring Cervia, Cesena and Santarcangelo before heading to Rimini. Then, take in the tiny Republic of San Marino, and the beautiful Romagna hills, castles and hill towns. Tootle along the back roads to Bagno di Romagna and the Casentinesi National Forest, before winding back towards Bologna via Terra del Sole and Forli, Faenza for its faience, pretty Brisighella, Imola and Dozza, with the regional enoteca.
Wine and food itineraries
Emilia-Romagna has set up 15 'Strade dei Vini e dei Sapori', or Routes of Wines and Flavours. For maps and more details, consult the provincial tourist offices.