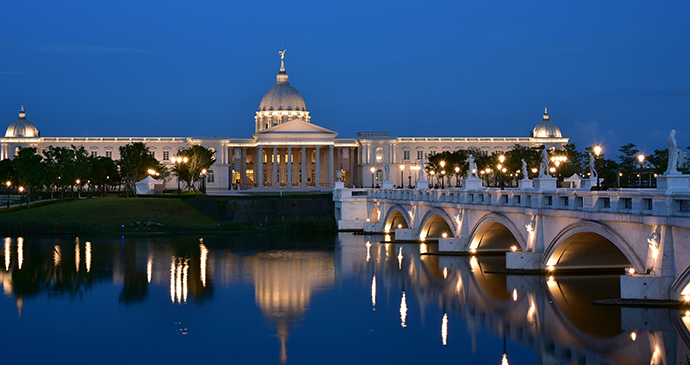 The Chimei Museum in Tainan houses a startling mix of stuffed animals and birds, weapons, armour, oil paintings and sculptures © Liu Chun Yen, Shutterstock

The former Taiwanese capital is famous for its delicacies and ornate temples.
Visiting Tainan is essential if you hope to learn about Taiwanese history, religion or traditional life. Comparisons to Kyoto are often made and aren't far off the mark. Taiwan's former capital has more government-recognised first-grade relics than any other city; on every street there are signs of the pre-industrial past. However, Tainan is easier to navigate than Japan's cultural treasure house – most of the sights can be walked to – and a good deal less expensive. It's a place where temples don't charge admission and where sightseers often find themselves far outnumbered by those visiting for reasons of piety. Among Taiwanese, Tainan is almost as famous for its snack foods as it is for traditional culture. Westerners find many of these delicacies rather odd but the brave and the gluttonous will have a field day. About three-quarters of a million people live in Tainan's urban core.