Highlights and suggested itineraries
Given the difficulties and unpredictabilities of travel in Georgia, some visitors will confine themselves to Tbilisi, with brief excursions to places such as Mtskheta and Davit-Gareja. However, the rewards for venturing outside the capital are great for those prepared to make the effort. To the east, Kakheti is ideally placed for an outing of two to four days, sampling wines and churches, and to the north the Georgian Military Highway leads into the heart of the High Caucasus. The country's main axis is the highway from Tbilisi to Kutaisi and on to Poti or Batumi, or to Zugdidi and Abkhazia; this begins by following the Mtkvari and then crosses into the Rioni Basin in the west of the country. Batumi is one of the most pleasant and laid-back cities in Georgia, although the Black Sea's beaches are not really worth visiting. From Zugdidi it's also possible to head north into the heart of the Caucasus, to the region of Svaneti, where unique architecture and semi-pagan customs are preserved.
One week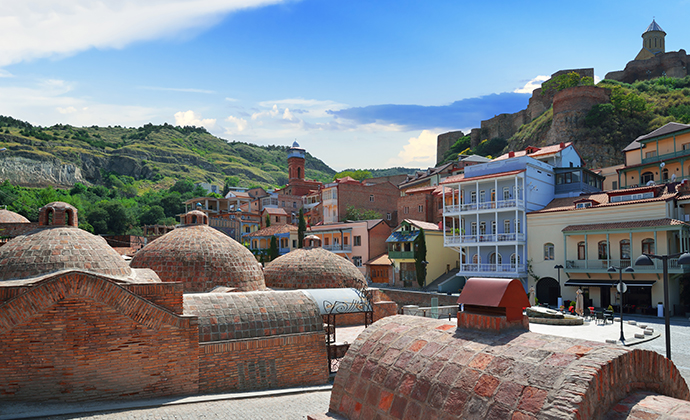 Begin your one-week itinerary in Tbilisi © Artur Synenko, Shutterstock
From Tbilisi head west to Mtskheta and Gori, detour south to Borjomi and Vardzia, then return to the main highway to visit Kutaisi, finishing in Batumi.
Two weeks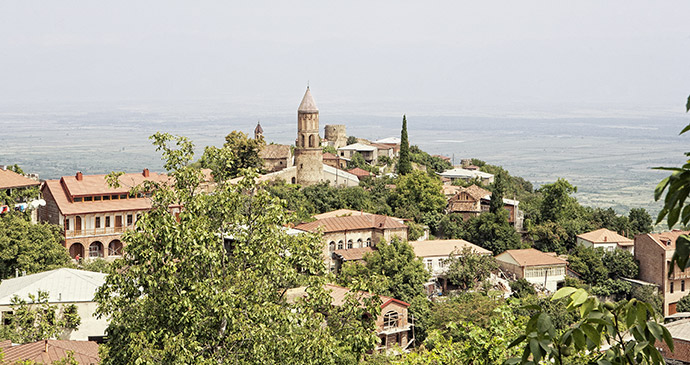 Leave some time in your two-week itinerary to explore Kakheti © GeorgiaTravel
From Tbilisi head west to Mtskheta and then north to Stepantsminda in the heart of the High Caucasus; then follow the one-week itinerary west to the Black Sea and return to Tbilisi. Leave time to finish with some restorative wine tourism in Kakheti, east of the capital.
Three weeks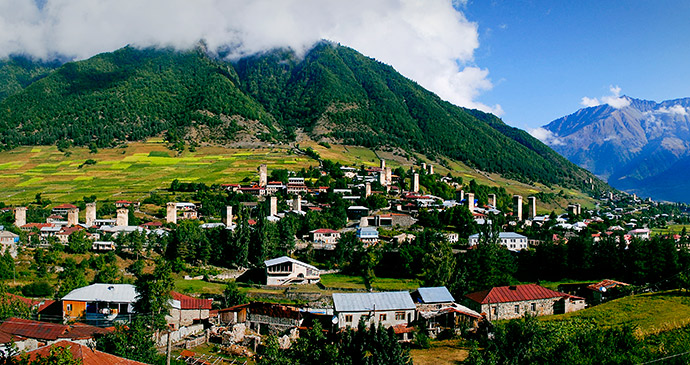 Three weeks is plenty of time to explore the mountains, such as those at Mestia in Svaneti © GeorgiaTravel
This option gives plenty of time to explore the mountains; follow the one-week option west to Kutaisi for an optional side-trip north to Racha, then go via Zugdidi to Mestia and Ushguli in Svaneti. If you don't get enough hiking there you can also divert to Stepantsminda on the way back to Tbilisi, before finishing in Kakheti, east of the capital – in addition to wine, there's also the Tusheti National Park, perhaps Georgia's most remote wilderness (road access only from June to mid-October).