Here's our pick of the island's activities and our favourite things to do in St Helena:
Wildlife watching
One of St Helena's biggest draws is the appearance of whale sharks around the island. They are usually present between November and May, but visitors in January will have the greatest chance of seeing and perhaps swimming with these truly gentle giants.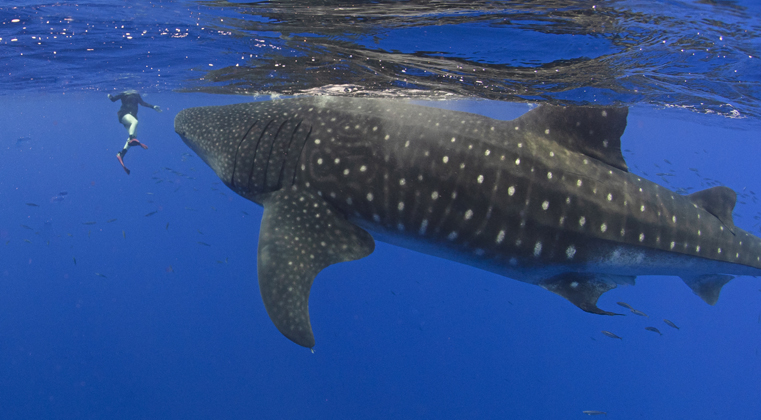 The other big marine attraction, humpback whales, arrive during the winter months, between July and December, with calves being present from August. Pods of dolphins, especially the pan-tropical spotted species, are regularly seen off the northwest coast throughout the year.
For birders, the must-see is the wirebird, St Helena's only surviving endemic bird, which is surprisingly easy to spot year round. Even for the least-interested visitor, the knowledge that you are in the only place in the world where you can see this little plover is pretty humbling.
Botany
St Helena's unique flora is a botanist's dream: some 45 endemic plants, many on the brink of extinction. Trees on the peaks flower in succession, so there's no best time to see them, but if you'd like to spot species like babies' toes and ice plant in flower, you'll need to be here around November to January.
Walking
With its varying and rugged terrain, St Helena is an experienced walker's paradise. Much of the island is inaccessible by car and the only way to explore the diversity of the landscape is on foot. Its 21 postbox walks and 11 footpaths now have the Green Flag Trail international accreditation status, with an explanatory sign at the start of each walk, as well as a leaflet available at the Tourist Office.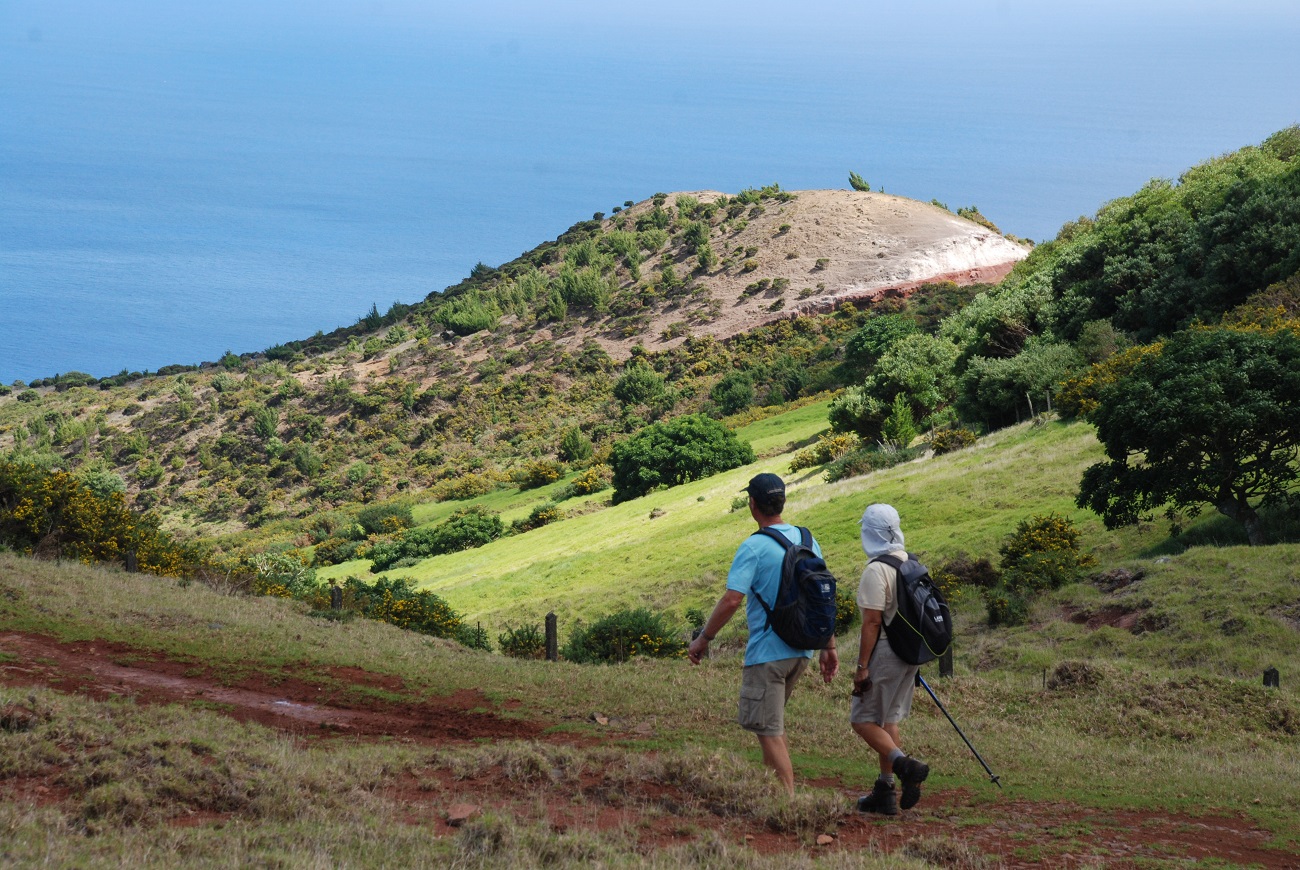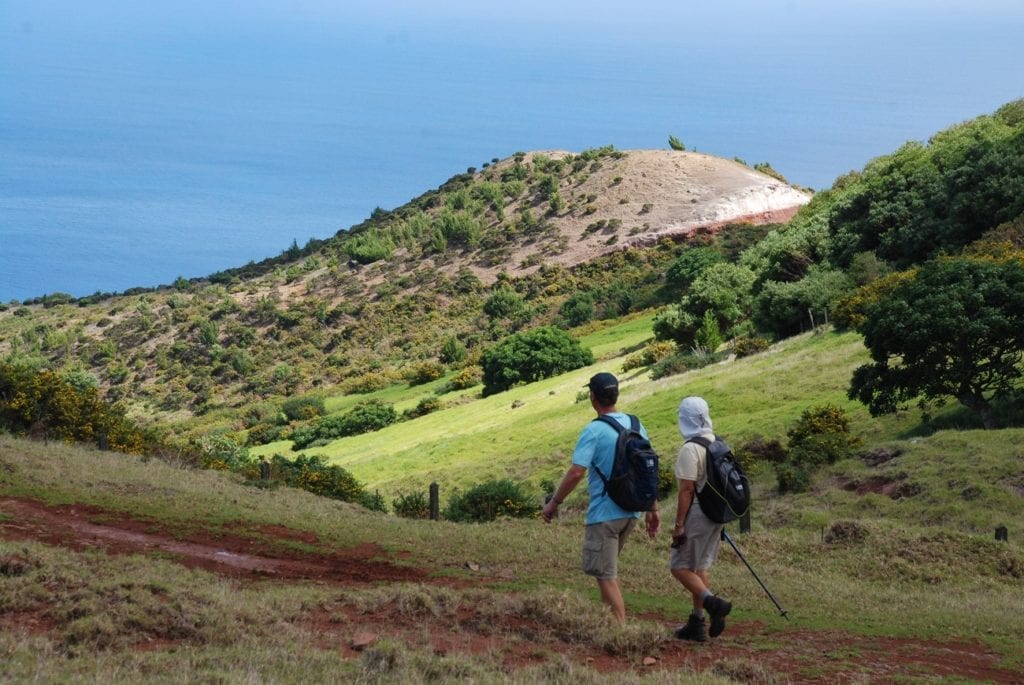 It's often more pleasant later in the year, although rainfall tends to be higher between July and September.
Diving
Diving in St Helena is extraordinary on many counts – not least the remote location and clear, unpolluted waters. Visibility regularly tops out at around 120ft (40m) between December and May. Not far offshore, the rocks plunge almost straight down into the abyss, so that only 15m or so from the coast you'll be diving in water that's up to 3,280ft (1,000m) deep.
In the summer months, between about November and March, water temperatures of around 79°F (26°C) are not unusual, falling to around 66°F (19°C) later in the year, so diving is possible all year round. Typically you'll be going out in a rigid inflatable boat (RIB), with a back-roll entry, but occasionally one of the operators will take a larger boat instead.
There is no shortage of marine life to be seen in these waters (page 46), including butterflyfish, parrotfish, damselfish, trumpetfish, scorpionfish, jacks, puffers and morays, several of them not seen anywhere else in the world. And the good news is that many of these rarities are very easily enjoyed by snorkellers, as well as divers.
Slip into the water off the wharf in Jamestown, or at Lemon Valley, and you'll be instantly surrounded by clouds of tiny endemic butterflyfish, their white bodies neatly outlined with bright yellow piping. Look down and you may spot the distinct glimmer of a greenfish, or a lone cowfish, locally known as a hogfish. More widespread is the ghostly trantran, or pipefish, and you can't miss the ocean surgeonfish – eloquently known as the shitty trooper – which tends to feed in shoals.
Boat trips
As with other water-based activities, boat trips depart from Jamestown, and – with only one or two exceptions – stick to the sheltered northwest of the island. It's a great way to observe the cliffs from the seaward side, their improbably narrow ledges occupied by pure white fairy terns, and the occasional dangling rope hinting at the lengths a fisherman has gone to secure his catch.
You'll usually see plenty of dolphin acrobatics, especially in the mornings, and get up close to the bird colonies on Speery and Egg islands. If you're lucky, you may spot a whale shark at the beginning of the year, while in winter, between around July and September, you may be rewarded by the sighting of a visiting humpback whale.
Fishing
James Bay offers good sportfishing by any standards, especially during the main season, from April to August. Wahoo, yellow-fin tuna and dorado are regularly caught inshore, and larger specimens, as well as marlin and the very occasional sailfish, further out.
Smaller fish such as grouper and bullseye can be caught from the rocks, though do be careful as the seas around here can be pretty volatile and the terrain slippery.