Here our highlights for the country:
Wildlife
The flora and fauna is undoubtedly the island's number one selling point for tourism. There are now several dozen national parks, special reserves and private or community-administered protected areas that have nearby tourist accommodation, maintained trails and trained guides.
Scenery
Most recommended for views are the central highlands between Fianarantsoa and Ambalavao, Andringitra, Isalo and Andohahela national parks, Avenue of the Baobabs (near Morondava), Tsingy de Bemaraha, Ankarana, Montagne d'Ambre and the Andapa region.
Beaches
Madagascar's best beaches are the blue lagoons along the west coast, but some people are disappointed because of the shallow water (it is often impossible to swim at low tide). There are beautiful beaches on the east coast but strong currents and sharks are a risk in many parts.
The very best beaches are in remote areas such as Anjajavy, the islands around Nosy Be, Ile Sainte Marie and south of Toliara.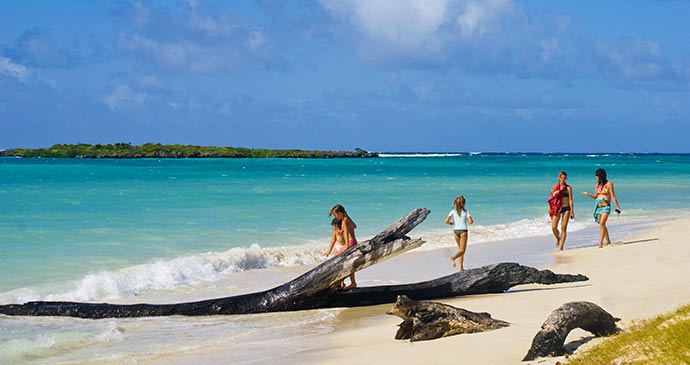 Nightlife
Nowadays there are many modern clubs and bars in Tana and other cities. The people of southern Madagascar are the most outgoing on the island, with good discos in Taolagnaro, Toliara and almost every village in-between. Nosy Be – and specifically Ambatoloaka – has the most famous nightlife among tourists.
Museums
If you know where to look there's a handful of fascinating little museums dotted around, often in quaint dusty backrooms. In and around the capital, there is a city museum called Tana of Yesteryear, a pirate museum, a gemstone and mineral museum, an art and archaeology museum and the royal museum of Andafiavaratra Palace (closed at the time of writing). The historic site of Ambohimanga is a museum in itself, and there are small ethnographic exhibitions at the other royal hills of Ilafy, Ambohidrabiby and Antsahadinta.
People and tombs
Your tour operator may be able to organise a visit to a famadihana (only in the highlands and only between June and September) – an unforgettable experience.
Merina tombs can be seen easily between Antananarivo and Antsirabe, but the most intriguing and interesting tombs are those of the Mahafaly in the Toliara region . Many are well off the beaten track and make this a particularly interesting area to explore by mountain bike.
Suggested itineraries
The mistake everyone makes initially when planning a trip to Madagascar is trying to cram too much into their itinerary. There is so much to see and do, but this is a vast island with poor transport infrastructure.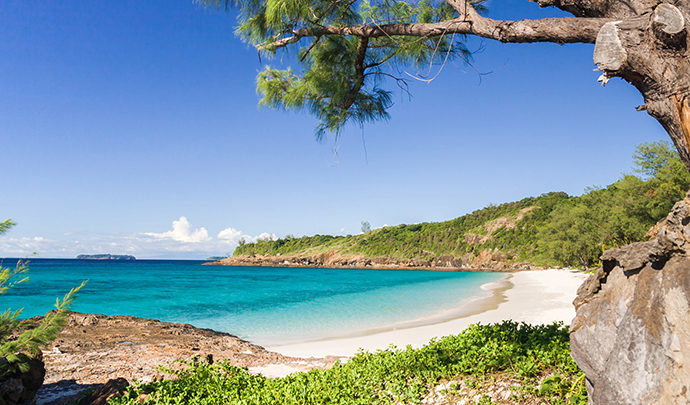 Bear in mind also that tour operators usually divide the country into north and south (with Tana at the centre) because there are no connecting domestic flights linking the two halves. You often have to spend a night in Tana. If your time is limited you should choose either the north or the south.
Southern route (RN7)
This route follows the 925km Route National 7 for its full length from Tana to Toliara, passing through the domains of the Merina, Betsileo, Zafimaniry and Bara ethnic groups, ending up among the Vezo, Mahafaly and/or Mikea. You will see an excellent range of habitats and landscapes, from rice paddies and rainforests to savannah and spiny bush, which is why this is the most popular tourist route. It is best done with a 4×4 and driver. You can incorporate as a side trip the day-long train journey from Fianarantsoa to Manakara (but cancellations and major delays are very common so don't try to include this in a tight itinerary).
Doing the RN7 in this direction means you can finish with some rest and relaxation on the beaches of Anakao or Ifaty before flying back to Tana. The advantages of going in the reverse direction are that you could get a good deal on a vehicle (lots of them drive back to Tana empty because most tourists travel the RN7 southward) and, having got the flight out of the way at the start, you won't risk missing your onward flights from Tana due to an unexpected schedule change. Allow 7–14 days for this route.
The north (Diana region)
The far north boasts some incredible parks and reserves, paradise islands, and exceptional diving. But Antsiranana is about 1,200km from Tana by road (with relatively little to do en route) so people generally fly. The suggested route is to visit Montagne d'Ambre and Ankarana national parks then head southeast to Ankify, the crossing point to Nosy Be. On and around this island there are some top hotels; activities include diving, snorkelling, fishing, sunbathing and even catamaran charters. There is an airport on Nosy Be with regular connections back to Tana. Allow 6–12 days for the north.
For more itineraries, please see the listing of Madagascar holidays on SafariBookings. This comparison website lists tours offered by both local and international tour operators.