This week the survey company Which? has released its list of the best seaside and coastal towns in the UK, ranked by their members based on beaches, attractions, seafront and scenery. Though compiled before the pandemic, the list's highlights are perhaps more pertinent than ever, as travel abroad this summer may still be out of reach for many.
In this collection of the top six, we share our own expertise and insight on these highly rated coastal towns to help inspire your first beach holiday.
St Mawes, Cornwall
Situated on the Roseland peninsula along Cornwall's southern coast, St Mawes is easily accessible by both passenger ferry and the A3078. One of the things that gives this peninsula its rather grown-up air is the absence of commercial entertainment on offer; visitors come here for boats, beaches, walks and good eating, and fashionable St Mawes serves as the perfect home base from which to set out and explore its charming shoreline.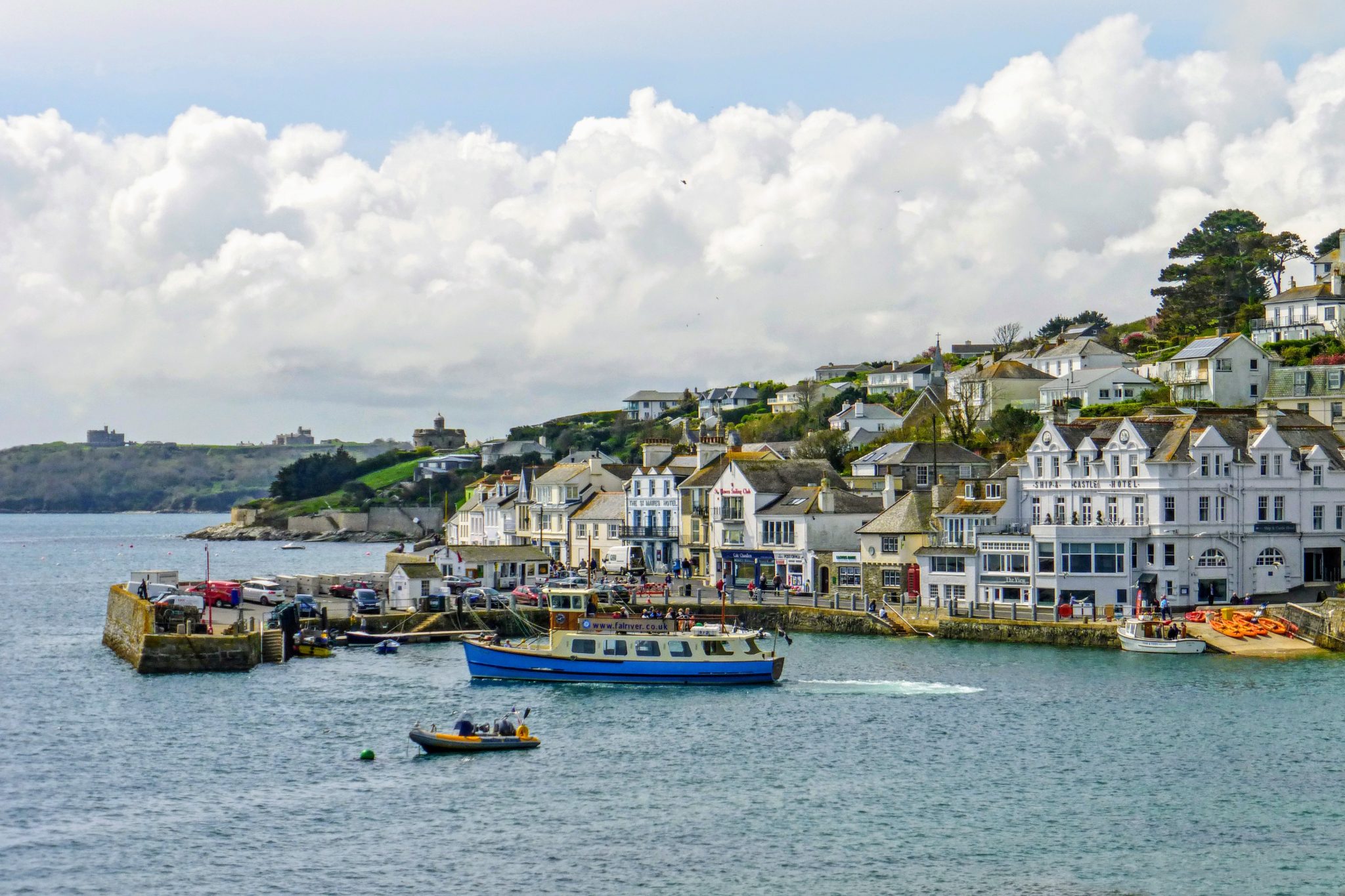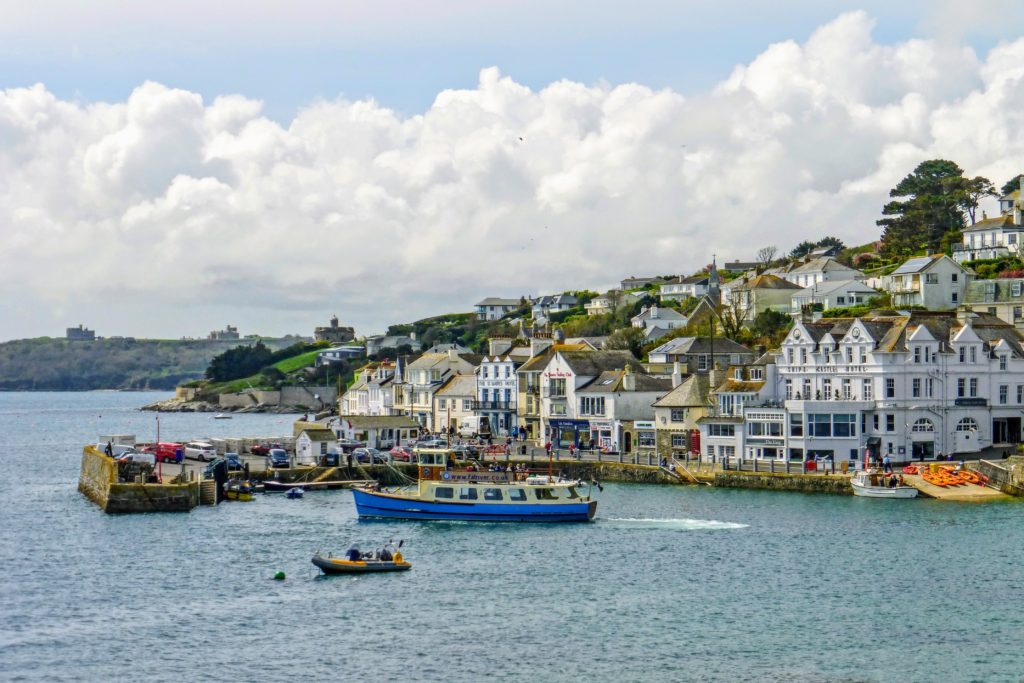 In town, garden-lovers can enjoy Lamorran Gardens and its elegant and exotic sequence of garden 'rooms' which cascade down a steep hillside with glimpses of the pretty harbour below, while the nearby Tregothnan estate, as the only grower of tea in England, makes for a lovely, by-appointment private outing.
Dartmouth, Devon
It is rare for a town to combine a rich and interesting history with present-day beauty. Usually the accidents of geography that once gave it strategic importance later cause its overhaul and industrialisation. But Dartmouth's rich maritime history has only enhanced its existing charm. Seen across the river, the view of its castle at the furthest point of the cliff, with white houses set into the hillside among dark trees that contrast with the terraces of multicoloured homes arranged along the waterfront, is one of the loveliest sights in Devon.
Usually, Dartmouth's waterfront is thronged with sea-seekers, but this may be one of the few summers in memory where the town isn't crowded with cars and tourists. However, we still recommend ditching your car and taking full advantage of the ferry, not only to avoid the headache of navigating Dartmouth's crowded and cramped bystreets, but also to take full advantage of the spectacular views offered as you come into its harbour.
Southwold, Suffolk
Once the home of George Orwell, Southwold's genteel feel is partly serendipitous thanks to a devastating fire that destroyed many of its buildings and created a handful of open greens that were never rebuilt upon and which now contribute to the town's wholesome air of uncluttered space.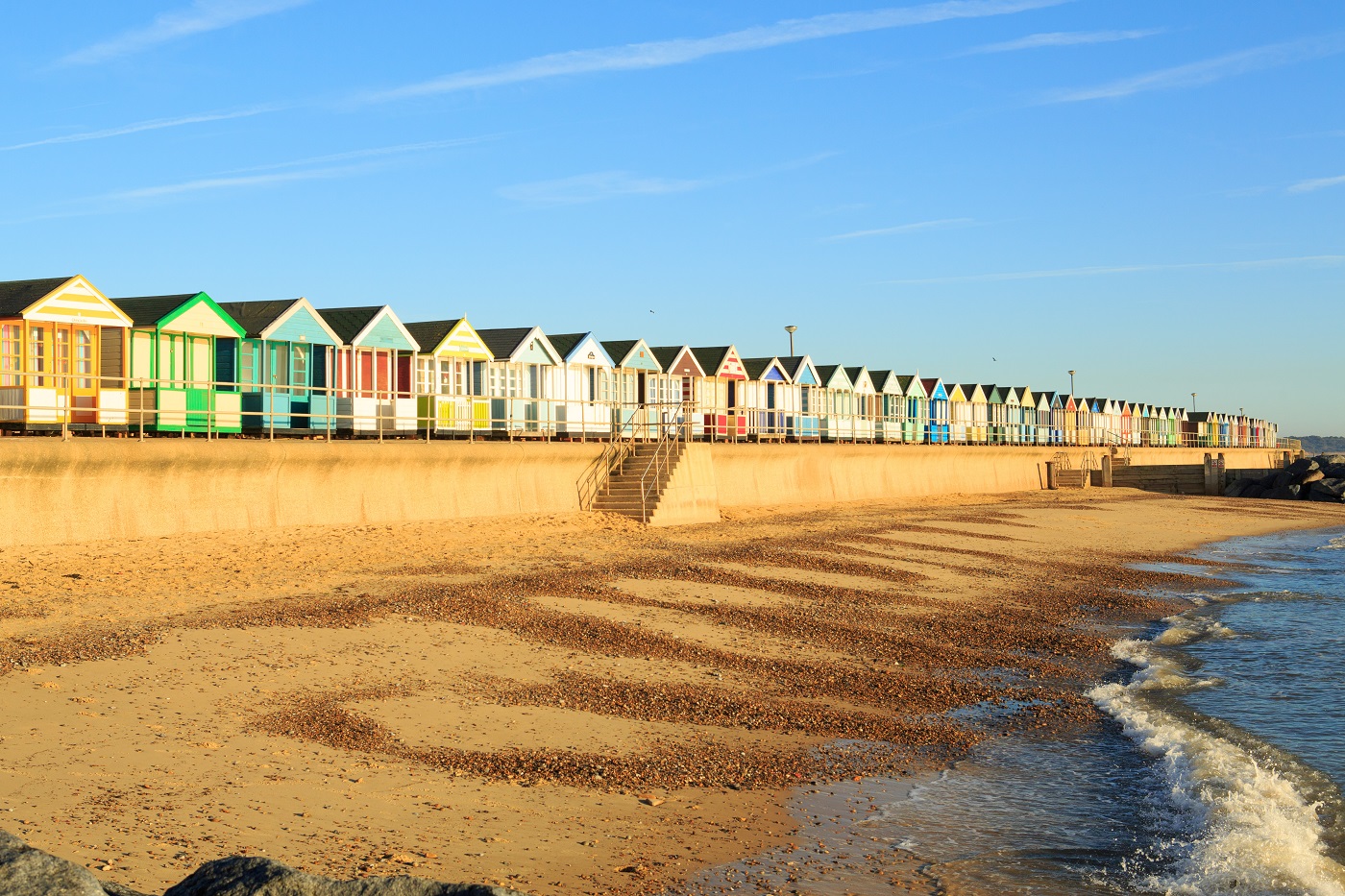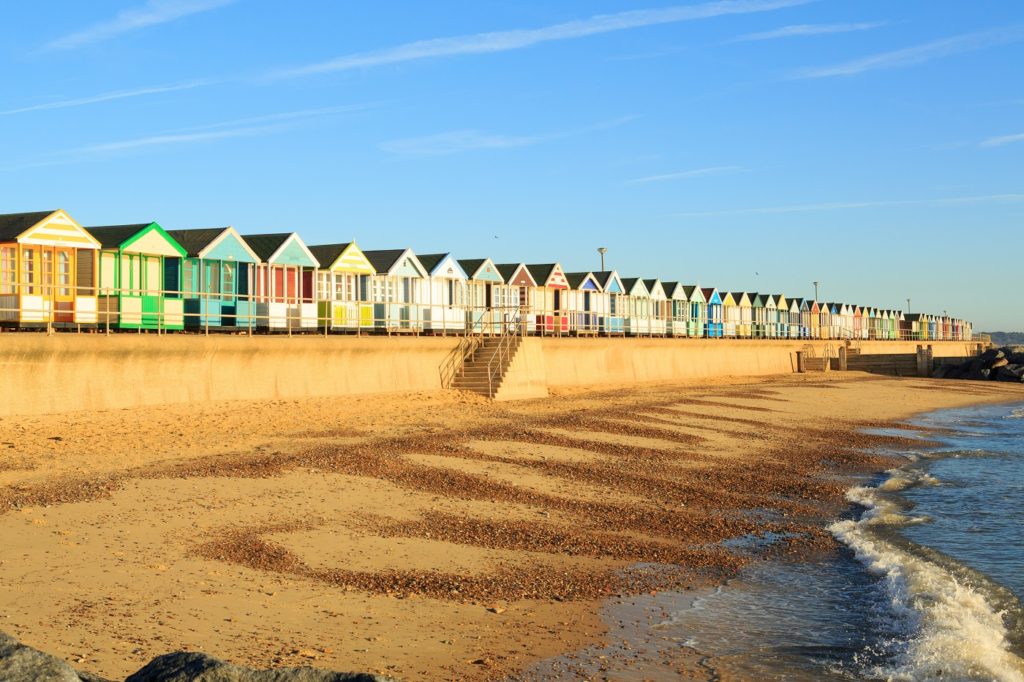 Its ultimate landmark, though, is its lighthouse, which stands right in the middle of town. There's also a classic pier, complete with a machine arcade that has a wealth of bizarre but charming slot machines, lines of colourful beach huts and the nearby Adnams Brewery where, until quite recently, casks were delivered locally by horse and cart.
Despite all this, the town has more than enough grit to keep it real, and deeper layers exist here beneath the shiny veneer of cream teas, overpriced real estate, gleaming 4x4s and metropolitan accents. There are retired folk licking ice-cream cornets, kids making sandcastles on the beach and wet fish for sale at fishermen's huts along the Blyth River in nearby Blackshore, an area of town that is somehow picturesquely nautical without a hint of gentrification.
Aldeburgh, Suffolk
These days Aldeburgh is a place of wealth and refinement, with barely a rough edge apart from the workaday fishing huts and 'punts' on the beach. It is undeniably lovely though, with bracing sea-scented air, a Blue Flag shingle beach, some interesting buildings and, of course, fantastic fresh fish.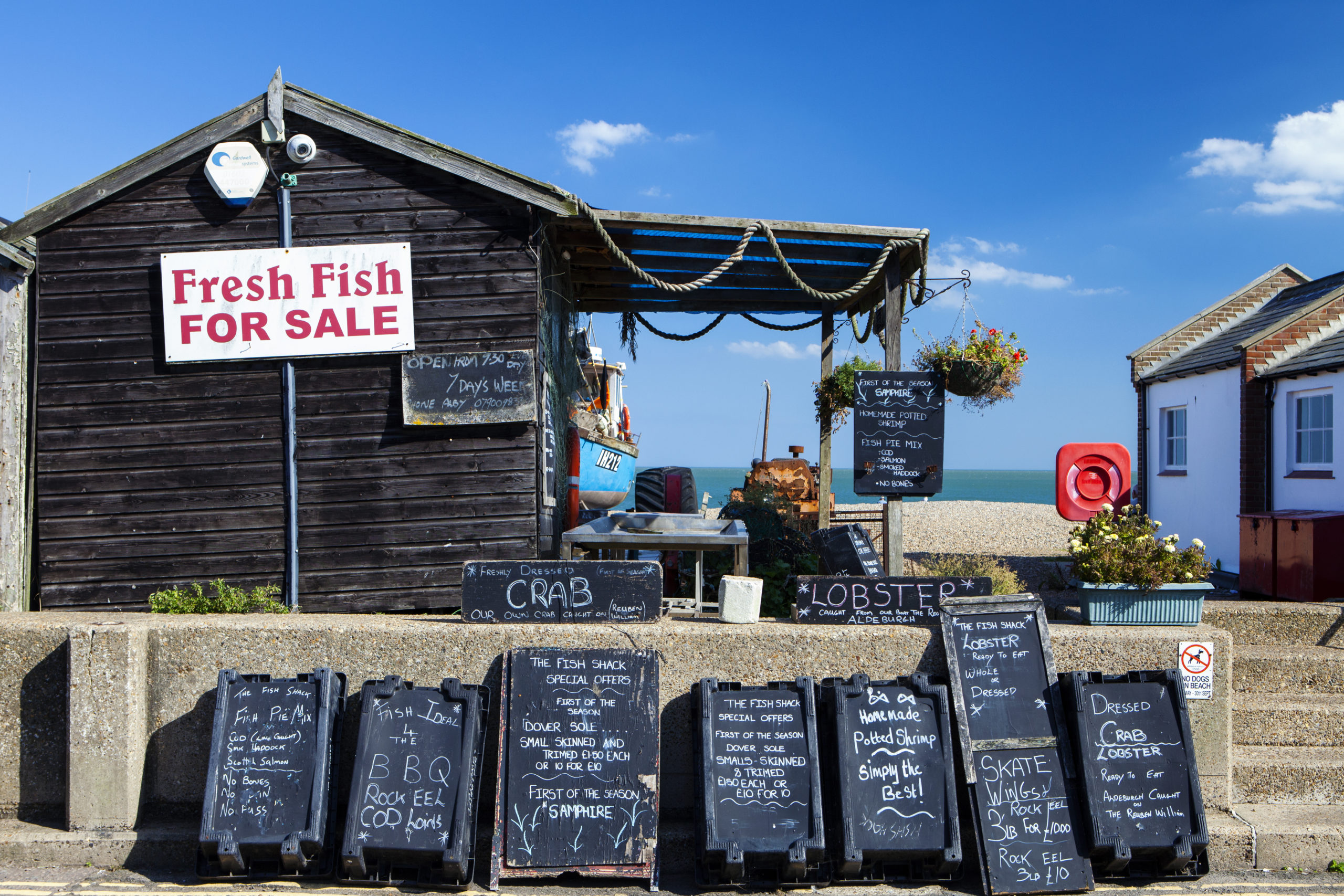 Its most acclaimed chippy is the nationally ranked and aptly named Aldeburgh Fish and Chip Shop on its High Street, although one of the town's great pleasures is to buy ultra-fresh fish from one of the huts on the beach and cook it yourself.
Aldeburgh is also home to its own Arts Festival, usually held in June, though, of course, this year it was, unfortunately, cancelled. The festival mainly focuses on classical music as a nod to its founder, the composer Benjamin Britten, and is certainly worth keeping in mind for when we all get to attend such events again.
Bamburgh, Northumberland
The famed medieval castle which looms over Bamburgh's town centre has been declared by many writers and architectural historians as the most wondrous of all England's coastal castles.
From the view from the brow of the B1340 between Waren Mill and Bamburgh, it rises from the dunes, all rock, turrets unspoilt and accompanied by dramatic coastal panoramas, with the Farne Islands to the south, Lindisfarne Castle silhouetted on its rocky perch to the north, and the wide, creamy sands of the town's three-mile beach below.
This clean and cheerful little village is made almost entirely of stone and is centred about a wooded green. Its Front Street has a pleasing run of 18th-century stone cottages, a number of which are now gift shops, eateries and B&Bs. It's the perfect spot to both marvel at the immensity of its famed castle and enjoy the breathtaking scenery of Northumberland's Heritage Coast.
Blakeney, Norfolk
Blakeney is quintessential north Norfolk, with all the classic seaside village ingredients: a tiny harbour, flint-pebble cottages, fishing boats and quaint little shops. Its coastal landscape has unfortunately fallen prey to extensive silting, seen in the twisting muddy channels and creeks that meander out across the tidal flats of its channel. Thankfully, the channels out to the sea are still navigable for smaller private craft at high tide, and it is here that Blakeney really comes into its own.
The village has become a favourite of north Norfolk's yachting set both for its moorings and for the unspoiled feel of the village itself. It is undoubtedly lovely but just a little unreal: a well-behaved ghost of the thriving port that it used to be.
---
More information
More seaside travel can be found in a number of our Slow Travel guides: