At Bradt we love to share the talents of the fantastic photographers who supply images for our guides, events and promotional materials. To celebrate them, we'll be inviting a different photographer to share their photos each month.
Ariadne van Zandbergen is a Belgian-born freelance photographer and tour guide who first travelled through Africa from Morocco to South Africa in 1994–95.
Now resident in South Africa, she runs her own online stock photography website, The Africa Image Library, and her photographs have appeared in numerous Bradt guides, maps, periodicals and pamphlets. A passion for photographing Africa's wildest places and most remote cultures has led Ariadne to explore more than 25 African countries, often in somewhat rudimentary circumstances.
Chimpanzees, Tanzania
I've been privileged to see and photograph chimps many times. These days I come back from a chimp-tracking excursion with hundreds of images and most of them are quite good, so much so that I find it difficult to edit them down to a usable number! Things were different in the days of shooting-slide film, though. Over 20 years ago in the Gombe Stream, the first time I saw chimpanzees in the wild, I struggled to get this image.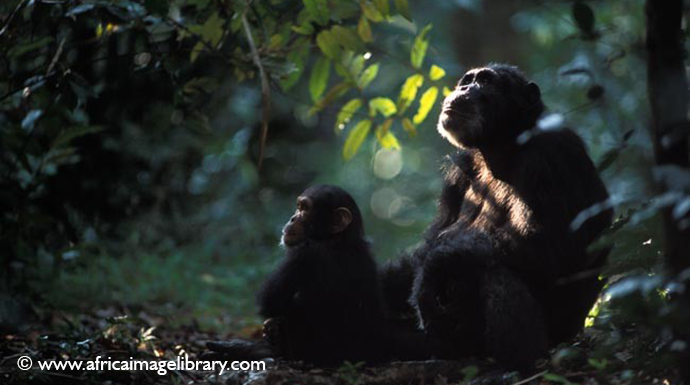 The chimps were high up in the trees hunting colobus monkeys; the sighting was exciting and I clambered through the undergrowth with my tripod and 600mm monster lens, but knew it wasn't working out. Just as the guide told us that our time was up, I glimpsed this chimp with her baby sitting on the forest floor. She seemed to be watching the other chimps up in the canopy, just like us. The light was tricky but it hit their faces as they looked up. I took a few frames before I was told I really had to leave. There was little editing to be done. Just a few shots. But this chimpanzee photo is still one of my favourites.
Elephant, South Africa
Nothing gets the heart rate going quite like an elephant suddenly flapping its ears and raising its trunk when you're about to take a close-up photo.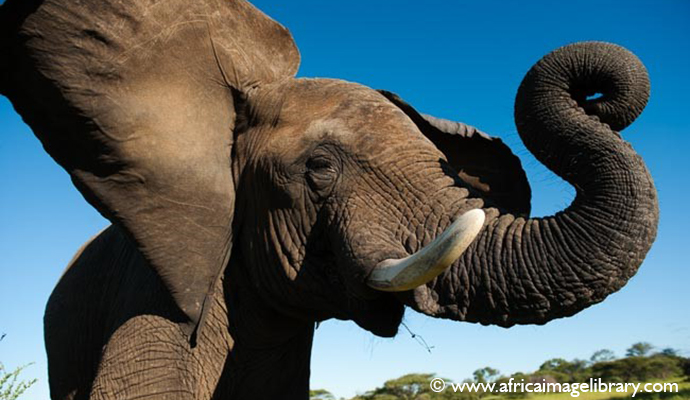 This gentle giant at Kruger wasn't too fussed by my presence, but just gave me a little warning to back off a bit.
Leopard, South Africa
We'd found this leopard with a kill in a tree close to the river in Kruger. Instead of staying near to it, I decided to take my chances and wait next to the river. It was risky; there was every chance that after 6 hours of patiently waiting in the sun, the leopard would come down from the tree and nonchalantly walk off the other way into the bush.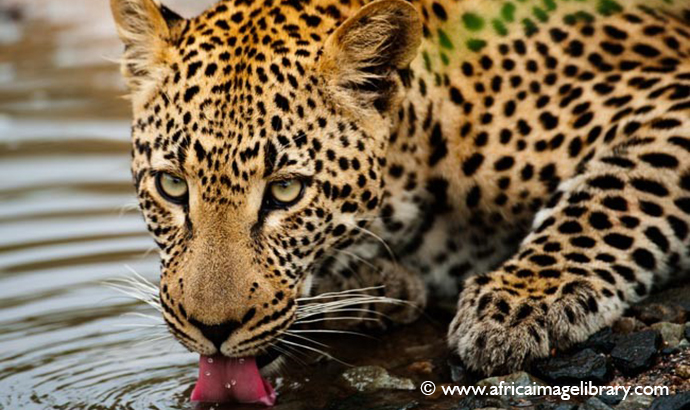 This time, though, it did what I had anticipated.After getting used to the car, it came to drink where I was ready to take the shot. Sometime things happen the way they should.
Tree-climbing lions, Tanzania
Several parks in East Africa are known for their tree-climbing lions. They are not a different species or race, they are just lions that have developed a liking to climbing trees. There are different theories as to why they do it, such as to get away from tsetse flies or to catch the breeze. Another theory is that it is entirely cultural; the cubs see older lions do it and they copy.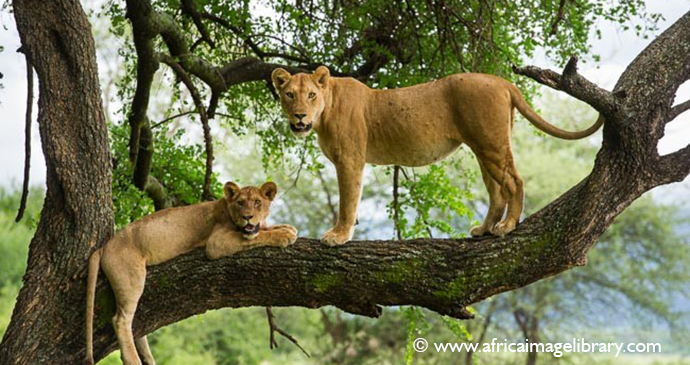 Lake Manyara is renowned for its tree-climbing lions, but it is in fact quite rare to see it in action. I was driving out to a remote corner of the park and happened upon these lions on a branch hanging over the road, perfectly lined up to take a few shots from my open vehicle. They were clearly as interested in me as I was in them and they became more so when I decided to move on and continue along the road below them.
Zebras, Botswana
I love to photograph wildlife out of season. This is usually the wet season when animals are more difficult to see because they spread out and roads often deteriorate due to the rains. But this isn't known as the emerald season for nothing: everything tends to be lush and green, the air is free of haze and when the clouds lift, the scenery is usually at its best. Ideal photography conditions.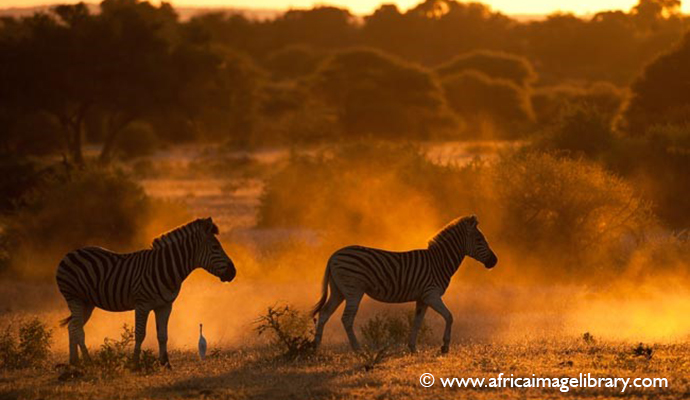 Sometimes, though, the dusty conditions of the dry season can work in your favour. I photographed these zebras in Mashatu Game Reserve at the end of the dry season. The setting sun lighting up the dust kicked up by the zebras makes them stand off beautifully in silhouette.
Oustalet's chameleon, Madagascar
Madagascar is a magical place – and a photographer's dream. I specifically enjoyed the night walks – ambling around a rainforest in the dark looking for little creatures is just like entering a different world.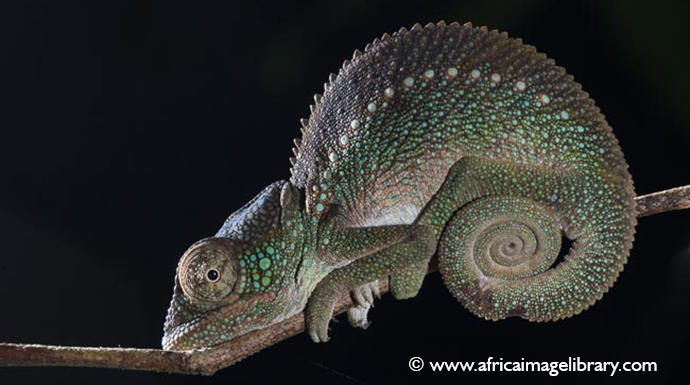 There are usually many opportunities for macro photography here, which is rare in a 'normal' safari where most people are focusing on big game. This photo was taken with two small off-camera flashes.
Polar bears, Spitsbergen
I took this photo in 2012 on my first photo assignment outside of Africa. I'd always wanted to see bears, and my expedition into the Arctic didn't disappoint. However, more than the bears, it was the other-worldly environment of emptiness and floating ice that really blew my mind.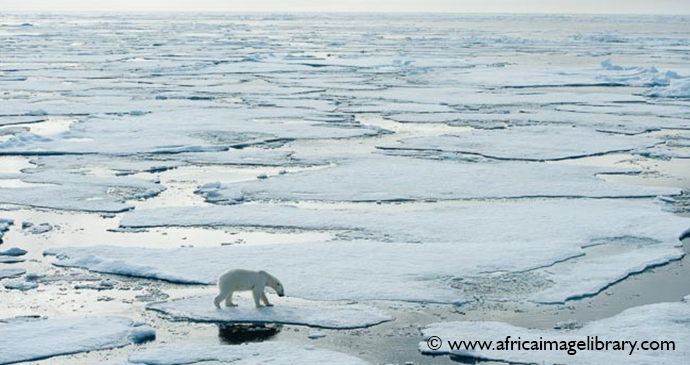 The wild bears are totally unafraid of humans and came right to the boat, which gave amazing opportunities for close-ups, but I chose this image as it hopefully captions a bit of the wonder of this alternative world that is sadly disappearing rapidly due to global warming.
Ethiopian wolfs, Ethiopia
The Ethiopian wolf is the rarest canine in the world, only found in specific parts of the country. I set out to camp on Sanetti Plateau for a couple of nights to photograph these charismatic dogs and had managed to get photos on several occasions of individuals trotting around the moorland vegetation in search of mole rats which they feed on.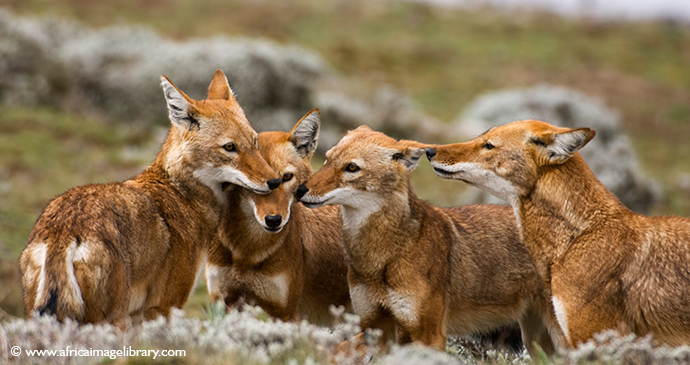 I was, however, delighted when I got an opportunity to photograph these wolves greeting each other when they got back together at their den.
Knysna turacos, South Africa
Knysana turacos are quite common along the garden route in South Africa, where I live. A few summers ago, we were privileged to have a breeding pair raising their chicks in our back yard.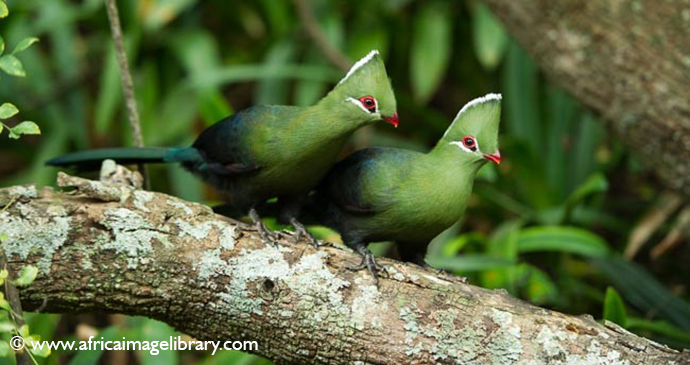 Needless to say the chicks became very habituated to us and they were around almost permanently while growing up. I took this picture of them from our kitchen window.
Pangolin, Tanzania
My one and only photo of a pangolin. It's by no means a great photo, but what can I say; it's a pangolin! I was on a game drive in Katavi NP in Tanzania. It started pouring down with torrential rain and we huddled under ponchos in our open vehicle on the airstrip with our back to the rain.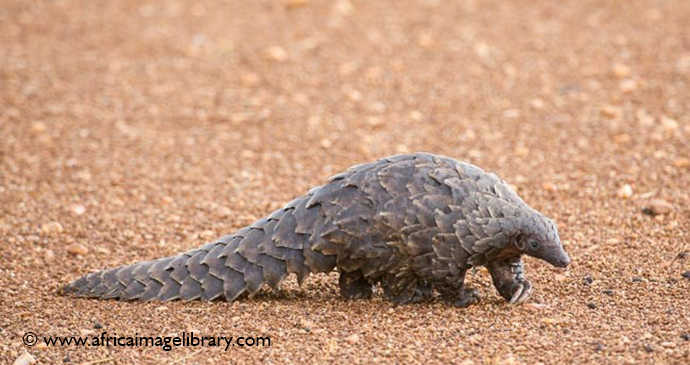 When it stopped, I got ready to move on and saw this creature walk right in the open in full daylight across the airstrip. Possibly its hiding place got flooded. The year after, I came to the same camp in the same park and saw my first aardvark… but that's another story.