Rubbing shoulders with the Grand Canyon, the Jurassic Coast was declared a UNESCO World Heritage Site in 2002. A 185-million-year slice of earth history, this stretch of Dorset and East Devon shore is famed for its fossils.
Spend a day on Charmouth beach, for example, and children are just as likely to end up with ammonites in their buckets as blennies or crabs. There's a fossil forest at Lulworth Cove and dinosaur footprints on the Isle of Portland, while 27km-long Chesil Beach is one of the world's finest shingle banks – a panoply of pebbles.
You don't have to be a rock fan, however, to enjoy the Jurassic Coast. Wildlife highlights along the Dorset section include the rockpools at Kimmeridge Bay and the colony of nesting mute swans at Abbotsbury swannery.
Crossing into East Devon, you can spot egrets and curlews on the Axe Estuary near Seaton, or try you luck for beavers and otters on the Otter Estuary, stretching inland from Budleigh Salterton. Boat trips from Exmouth, meanwhile, set out in search of avocets and other waders on the mudflats of the Exe Estuary.
Travel back in time
Formed 250 million years ago, the oldest rocks on the Jurassic Coast are found in the west. Rich in iron oxide and evaporite minerals like gypsum and halite, the rust-coloured sediments in the cliffs and sea stacks at Ladram Bay were laid down in a hot, arid Triassic desert.
Fossils are scant in these rocks, but just along the coast, Lyme Regis marks the start of the Jurassic Period when shallow seas and islands, teeming with life, dominated the prehistoric landscape. As sea levels rose and fell, rhythmic layers of mudstone, sandstone and limestone were deposited, entombing creatures destined to be exumed as fossils on the beaches of Dorset 145–200 million years later.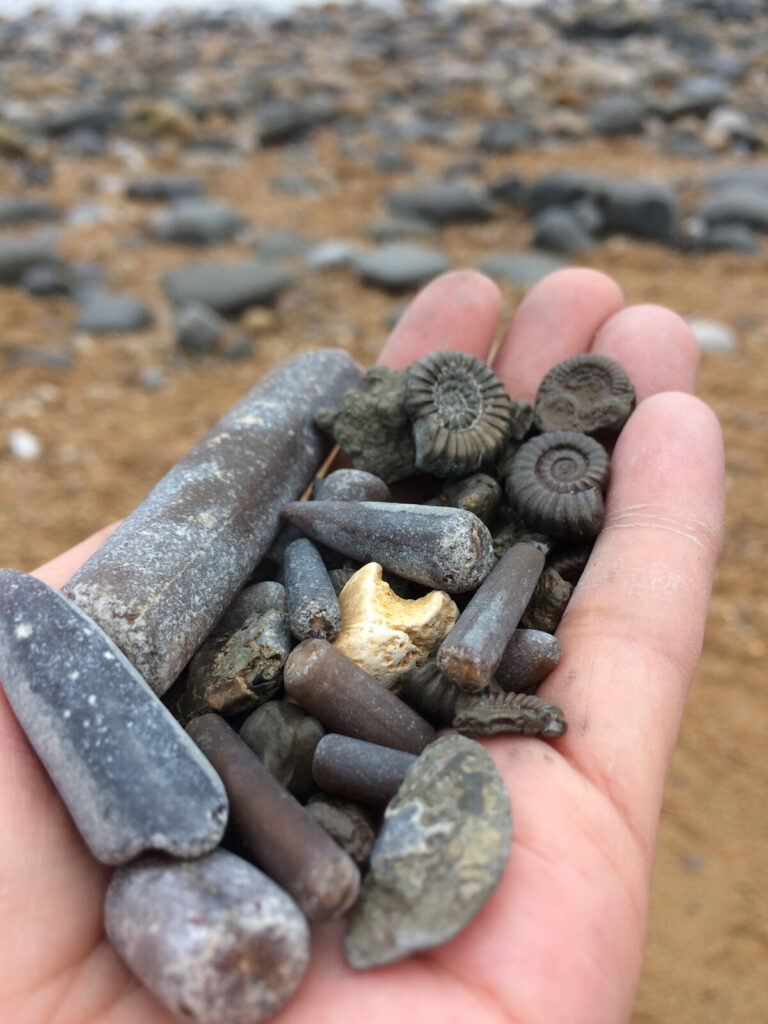 Charmouth is one of the most family-friendly fossil-hunting patches on the Jurassic Coast. Penny-sized, jewel-like ammonites (in shiny pyrite) can be plucked off the beach, along with bullet-shaped fragments of the squid-like belemnites. Start your fossil-hunting foray by visiting the excellent Charmouth Heritage Coast Centre which not only has hands-on displays, but also runs guided fossil walks.
An expert eye certainly helps, but if you decide to go it alone, remember to stay clear of the cliffs: they are extremely unstable and susceptible to landslides – and the best fossils are found on the beach. Serious fossil hunters should time their sorties to follow stormy weather when rain and heavy seas expose fresh fossils and wash them out. Look for shallow streams oozing from the base of the cliffs and spend some time sifting through the pools they form nearer the sea.
Once you've held the perfect ammonite, curled and glistening like a beetle grub in the palm of your hand, you'll never look at a beach the same way again. Although ammonites and belemnites are the most common finds, you might be lucky and discover a fragment of bone from an ichthyosaur or plesiosaur – the giant marine reptiles that terrorised Jurassic seas. Other rich pickings include fossilised sea urchins, clam-like brachiopods, shards of turtle carapace, corals and shark's teeth.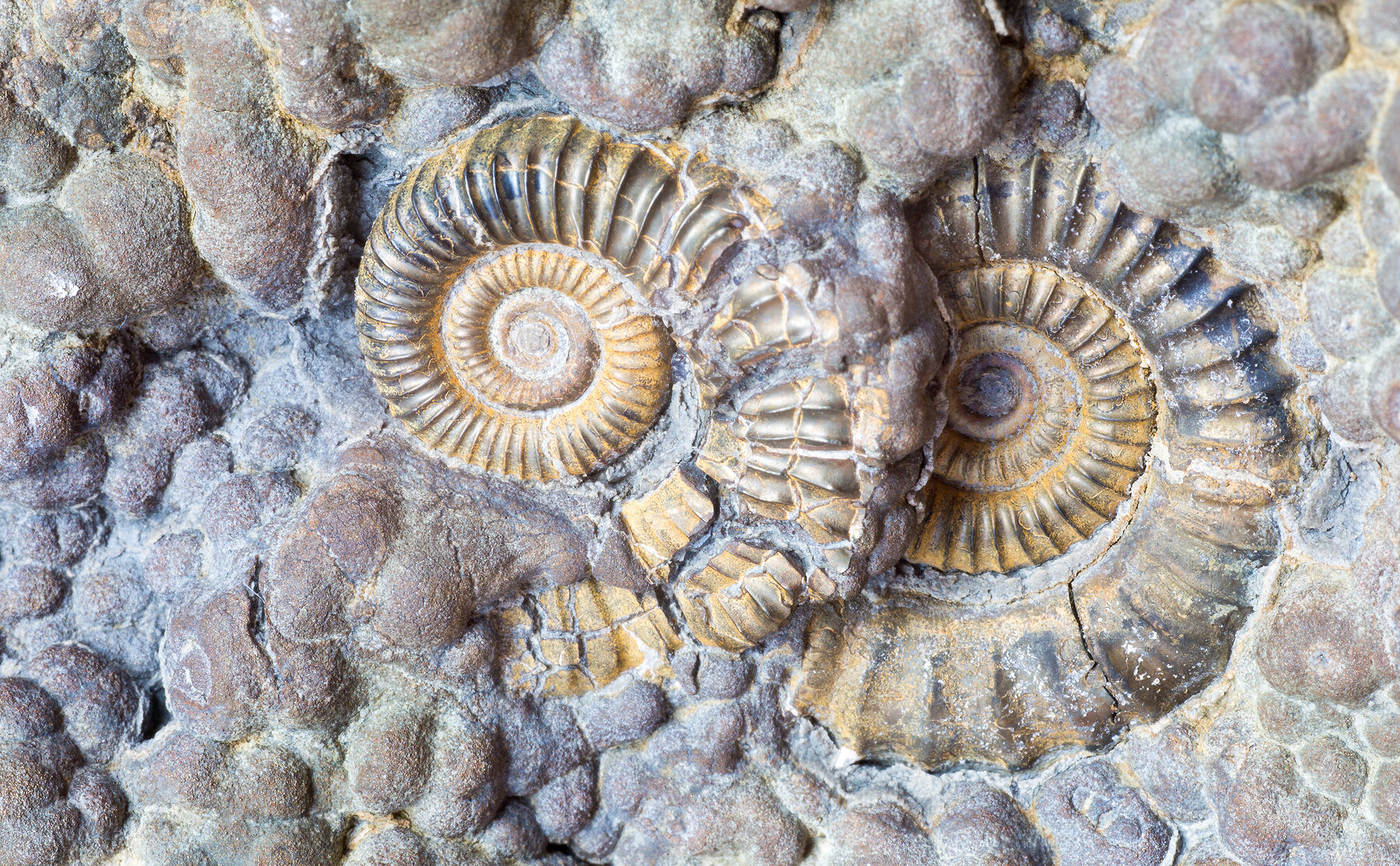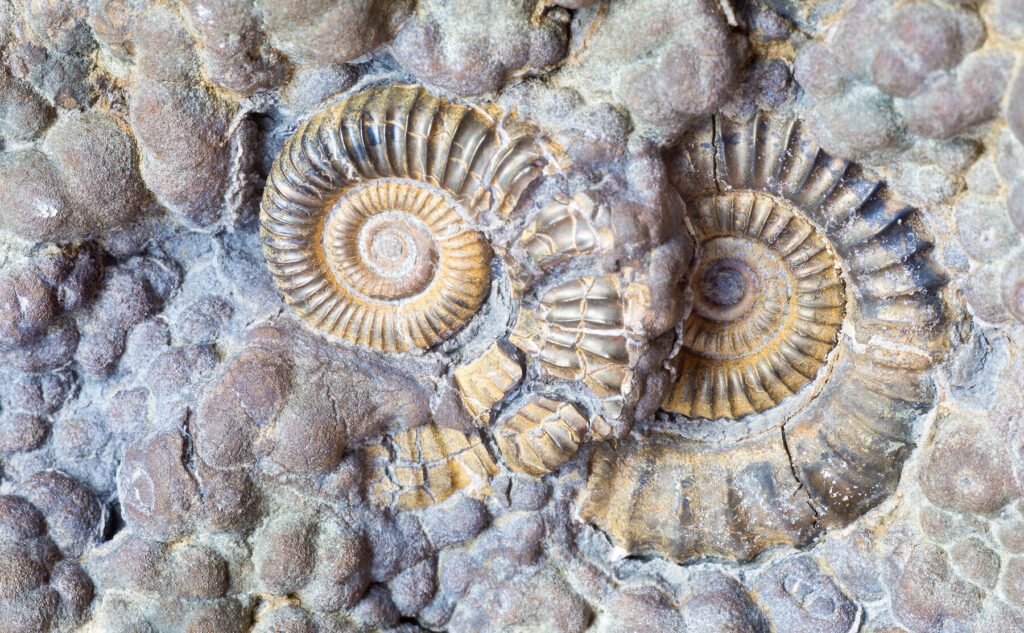 Pop into the Lyme Regis Museum on Bridge Street to peruse a Jurassic treasure chest and find out about Lyme's legendary fossil hunter, Mary Anning, who discovered the first skeleton of a plesiosaur in 1823.
The museum runs fossil walks on Monmouth Beach, west of Lyme Regis harbour, and Black Ben and Church Cliffs between Lyme Regis and Charmouth. East of Weymouth, Ringstead Bay is another family-friendly location, rich in fossils, that can easily be combined with visiting Lulworth Cove where a short walk around the bay leads to the fossilised remains of a prehistoric cypress swamp.
Into the secret forest
Venture into the Undercliffs Reserve, stretching 11km between Axmouth and Lyme Regis, and it can feel like you're stepping into a real-life Jurassic jungle. A rare slither of wilderness along Britain's south coast, the Undercliff was formed when waterlogged Cretaceous rocks broke away and slid downhill over the underlying, impermeable Jurassic clays.
The landslide (which is still active) has created a 'hidden ravine' clogged with vegetation. Spears of hart's tongue fern and wild iris jostle for space beneath a wind and salt-gnawed canopy of ash and field maple, draped in coils of bramble and clematis.
Allow at least three hours to follow the South West Coast Path through this wonderfully wild tangle. Occasionally, you'll glimpse the sea through chinks in the trees, or you might even cross paths with a grass snake or common lizard, thriving in the Undercliffs' warm, sheltered microclimate. Hazel dormouse and three species of shrew – common, pygmy and water – have also been recorded, while peregrines and ravens can often be seen patrolling the cliffs.
Goggle at Gobies
A mesmerising window on the underwater world of the Jurassic Coast, the Fine Foundation Wild Seas Centre at Kimmeridge Bay has interactive displays and aquariums where you can get nose-to-nose with tompot blennies, ballan wrasse and other local species. The best way to see the fishes, however, is to don mask, snorkel and fins.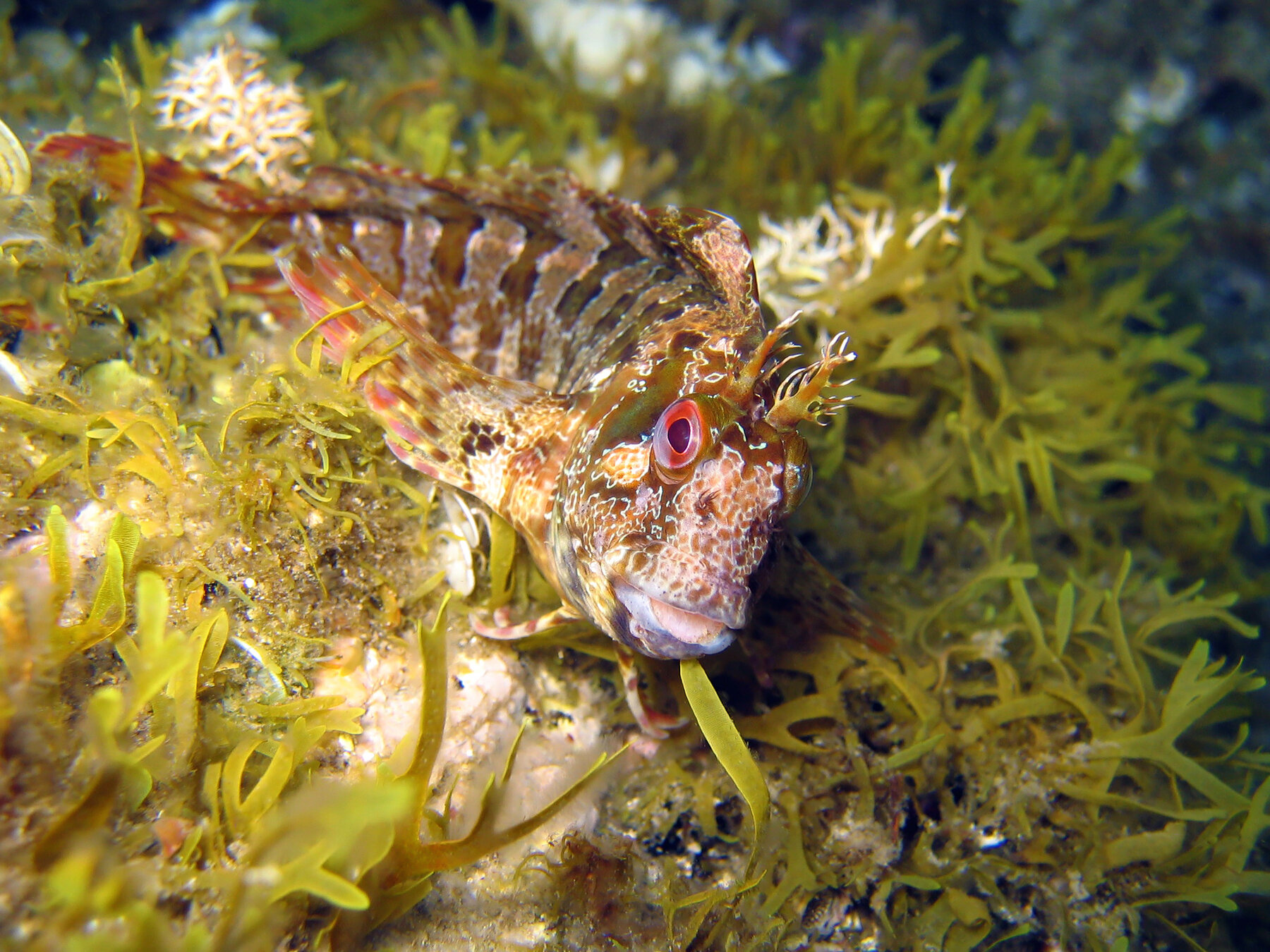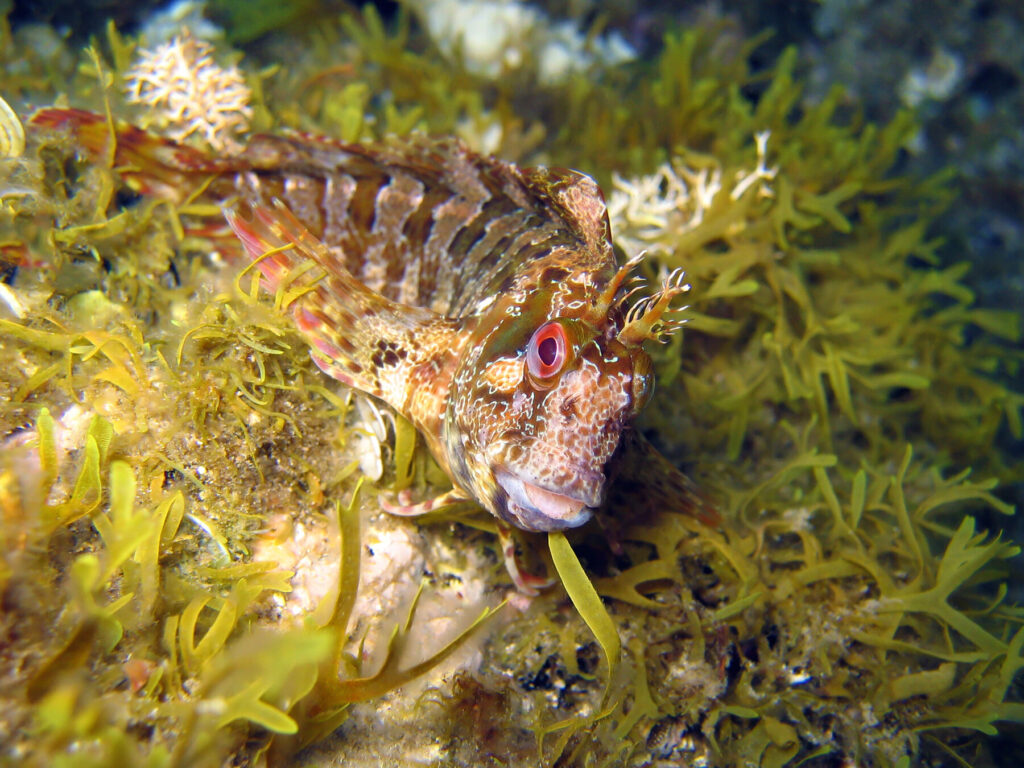 A self-guided snorkelling trail (May–September) has been laid out in a shallow, sheltered part of the bay where you can drift above swaying forests of rainbow wrack, searching for specialities like peacock's tail seaweed, Connemara clingfish and Montagu's blenny. Waterproof identification guides are available at the centre where you can also check tide information. Neap tides usually provide the best conditions for snorkelling, while low tide is the perfect opportunity for a guided rockpool ramble.
On the trail of the beaver
Following a successful reintroduction trial, a colony of beavers has been established on the River Otter in East Devon – the first to live wild in England since the species became extinct over 400 years ago. But it requires patience, detective work and luck to spot them. Following the riverside footpath upstream from the road bridge at Otterton Mill, look for chewed willow stems and pathways trampled through the riverside grasses. The Otter is generally a shallow river, chuckling over pebbly shoals and slipping past low cliffs of red sandstone, riddled with the nesting holes of kingfishers and sand martins.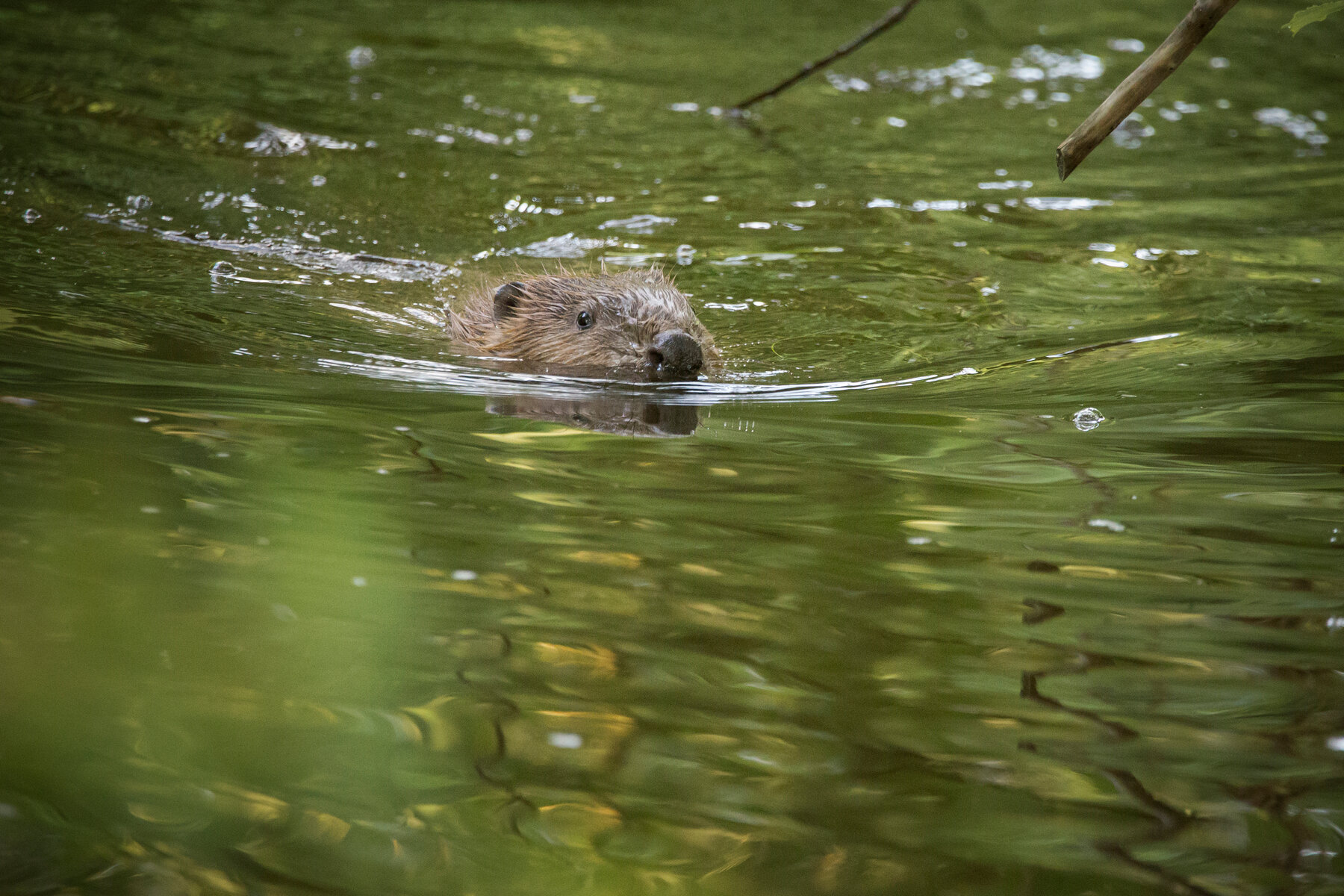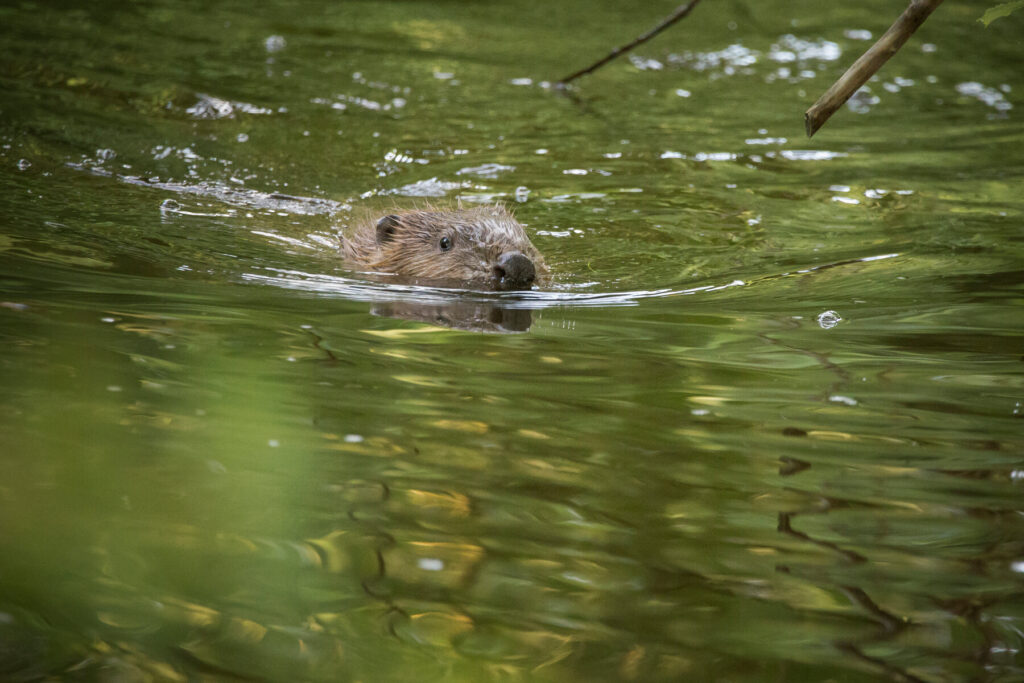 If you come to a deeper pool, it may be a sign that beavers have constructed a dam and lodge nearby – although they also use natural holes in the riverbank, with an underwater entrance leading to a nesting chamber. Litters of up to six young are produced in May or June. Wait quietly, watching and listening, especially at dusk and dawn. Even if the beavers elude you, red-breasted mergansers are often seen feeding on the river. Otters are just as tricky to spot as beavers, but look for their spraints and tracks along the riverbank.
Practicalities
A boat trip along the Jurassic Coast is not only the best way to appreciate the geological sequence in the cliffs of the World Heritage Site, but it also offers the added opportunity for birdwatching, dolphin spotting or mackerel fishing.
From east to west, operators include Jurassic Coast Cruises in Weymouth; Lyme Bay Boat Trips and Lyme RIB Rides in Lyme Regis, and Stuart Line Cruises in Sidmouth and Exmouth. An independent charity responsible for managing the Jurassic Coast World Heritage Site, the Jurassic Coast Trust has a range of downloadable walks from bus stops using the Jurassic Coaster service, plus suggestions for cycling sections of the coast.
Fore Adventure runs sea kayaking, paddleboarding, coasteering and foraging activities from its base in Studland on the Dorset section of the Jurassic Coast. Suitable for children aged eight and above, its family kayaking tours explore the caves and sea arches of Old Harry Rocks – and there are options to combine kayaking with snorkelling or foraging.
---
More information
The above adventure was taken from William Gray's book Family Wildlife Adventures. For more like this, order your copy now: