Any beer drinker who comes to Flanders to drink lager such as the local Stella has missed the point. It is like wanting to sample the food and sticking with chips, or trying to see the region without leaving the motorways. International-brand lagers are like white sliced bread – simple, predictable, dull and everywhere. Flemish ones are no better than the rest.
The beers that make Belgian brewing world-famous come mainly in bottles, usually with a yeast sediment (so pour with care) and sometimes in a size (75cl) designed for sharing, like wine. Some come bearing a logo that reads 'Authentic Trappist Product', a sign that it is made within the confines of a Trappist abbey under the control of the Order. The monastic connection goes back to the days when abbeys were centres of scientific study, which included working out how a benign Almighty had enabled man to make alcohol out of anything that grows from the ground.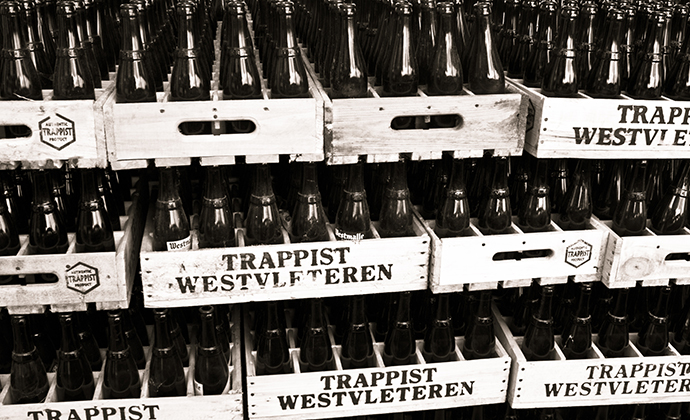 Whoever makes the beers, they come in just about every strength, shade and style imaginable. Each has its own glass, too, though this is mainly for marketing purposes. Relatively well-known brands like Hoegaarden wheat beer, Belle Vue cherry beer, Leffe Blond and others have popularised Belgian brewing, but are not its finest achievements. What follows is a quick run through of Flanders' better brews.
West Flanders
The Van Eecke and St Bernardus breweries of Watou, in the hop-growing area west of Poperinge, brew great beers in numerous styles under the Watou, Kapittel and St Bernardus brands. Nearby, the café opposite Sint-Sixtus Abbey's gates near Westvleteren serves its remarkable Trappist ales.
Limburg
The transformation of Limburg from the Flemish coalfield to a holiday area of forests and lakes brought with it a quiet revolution in beer-making, topped off by the arrival of the brewery at Achel, on the Dutch border. Limburg brewers make light blonde ales with a distinctive hoppy character. Try Martens Sezoens, Bink Blond, Ops-Ale, Ter Dolen Blond or the draught blonde ale at the Achel cloister to get the drift.
Antwerp
The crucible of the Belgian beer revolution is much revived in recent years. A bolleke of De Koninck is the toast of the city, while big blonde Duvel, from Breendonk near Puurs, struts its stubby-bottled stuff around the globe. For world-class craft beers drink Dochter Van de Korenaar from Baarle-Hertog.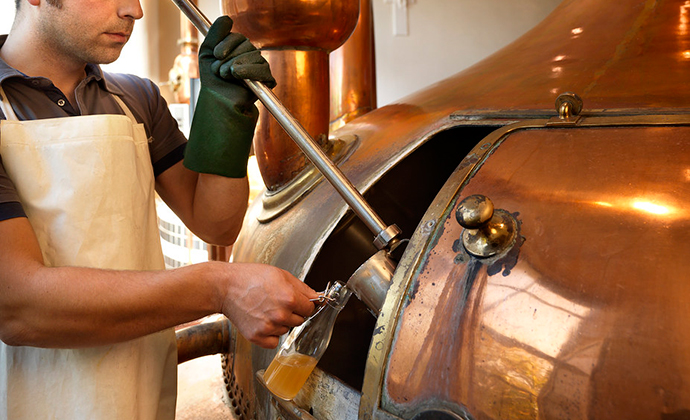 Brussels and Brabant
The only Belgian beers with a European Union TSG (Traditional Speciality Guaranteed) certification are three types of Lambic beers called oude g(u)euze, oude kriek and faro. The oude distinguishes them from (often tacky) modern derivatives.
East Flanders
Most of East Flanders' 20+ breweries produce good beers but, sadly, few let in visitors. And while brand names like Witkap, Pater Lieven, Valeir and Malheur usually indicate high quality, there is no longer a specific East Flanders style of beer. However, if there is such a thing as the nicest pub in Belgium, the Gulzigen Bok in Vurste, just south of Ghent, might just be it.
---
More information
Discover more about the beers and breweries of Flanders in our comprehensive guide: