Written by Bradt Travel Guides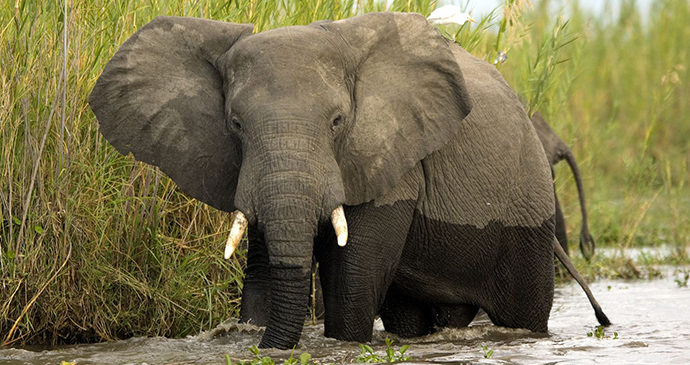 This was one of the largest elephant translocations in history © Dana Allen, Central African Wilderness Safaris
Taking place between 2016 and 2017, the 500 Elephants project, run by the non-profit organisation African Parks, was one of the largest elephant translocations in history. In total, 520 elephants and more than 1,000 other wild animals were moved from Liwonde National Park and Majete Wildlife Reserve to Nkhotakota Wildlife Reserve and to the Nyika.
Why it was done
Once numbering 1,500, Liwonde's elephant population had been reduced to just 100 owing to poaching, habitat loss and human-wildlife conflict. Those animals that remained were severely under threat.
The fencing of Malawi's parks caused another issue, as the marked boundaries meant that the movement of these wonderful animals had been curtailed, with migration corridors destroyed.
How it was done
Forty 30-ton trucks from South Africa were assembled for the mighty task. The elephants were darted by helicopter and lifted on to platforms by crane.
The animals were then moved into 'wake up' crates and loaded on to the trucks, before being driven 350km from Liwonde and 600km from Majete to an enclosure at Nkhotakota. After a day or two, they were released into the wider park.
HRH Prince Harry, the president of African Parks, assisted with the 500 Elephants project.
Impact
In addition to helping restore the park's elephant population, the move has also relieved the ecological pressure of hosting the large and destructive beasts in Liwonde and Majete.
In wider terms, the 500 Elephants project is seeking to address the chronic decline of the elephant population across Africa. Reduced from 10,000,000 100 years ago to fewer than 450,000 today, rampant poaching claims 40,000 elephants per year.
More information
For more information and films of the translocation, see 500elephants.org.
---
Want to learn more about Malawi? Get 10% off our guide now: