Written by Bradt Travel Guides
It's fair to say that Bradt wouldn't exist if it weren't for women. From our founder Hilary Bradt, to all the brilliant female team members who work at the company today, women have been influential in the progress of the company. And that's without mentioning the scores of female travellers who have contributed to our guidebooks throughout the decades. As part of International Women's Day, we've reached out to some of our authors and updaters – old and new – to ask them if there have ever been obstacles put in place for them as female travellers, and if so, what they've done to overcome them. These are their answers.
---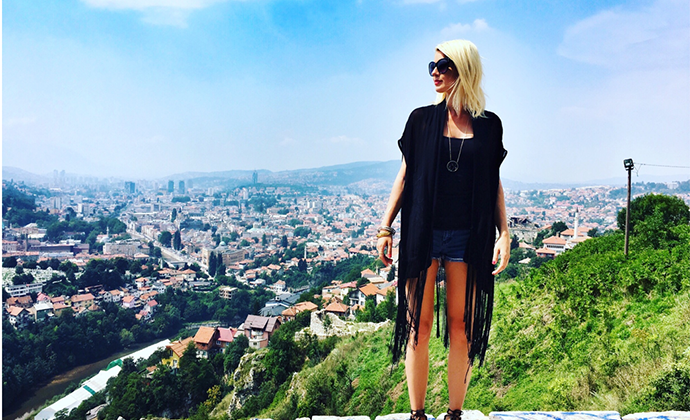 © Larissa Olenicoff
The biggest obstacle I've faced as a female traveller is when people have judged or questioned me for traveling alone just because I am a female – as if it's something I shouldn't be doing or that it's something I am not capable of doing, but if I were a man they wouldn't think twice. This has been more typical in countries where patriarchy still reigns supreme for the most part, like the Balkans for example, and I've just overcome it by continuing to do it anyway. It's that easy. One of my favorite questions (usually asked in complete bewilderment, especially in the more off-the-path places) has become "You are here alone?!" to which I always reply with a big smile, "Of course not, I'm here with you". – Larissa Olenicoff, updater of our Kosovo guide
---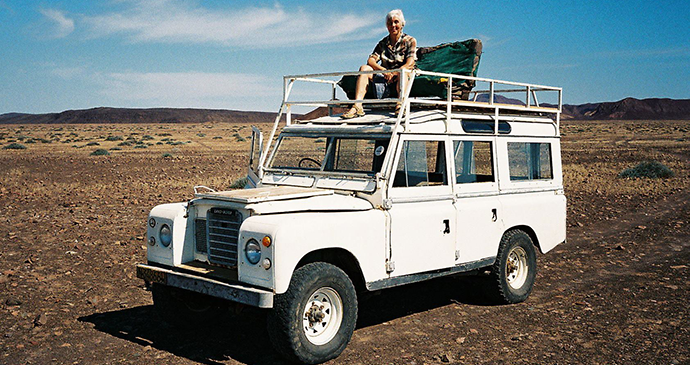 © Janice Booth
I started travelling in 1961, long before the internet, credit cards or mobile phones. Air tickets were handwritten and urgent communication was by telegram. Since then, often solo, I've ridden camels in Timbuktu, driven a Fiat 500 through the old Yugoslavia to Greece, bargained in Moroccan souks, chuffed up the little Himalayan Railway to Darjeeling, waded in the breakers of Namibia's Skeleton Coast (pictured above), been captivated by post-genocide Rwanda – and never, ever, felt disadvantaged by being a woman. It's a benefit! I'm unthreatening, so local people speak to me more readily and local women respond if I need help. Irrespective of my gender, I've done whatever appealed to me. Of course I observe local attitudes about behaviour and clothing, but as a courtesy rather than a restriction. I had more scary moments during a year of working in Edinburgh than I've ever had in towns or cities abroad. – Janice Booth, author of the first four editions of our Rwanda guide, and co-author of our Slow East Devon and Jurassic Coast and South Devon and Dartmoor guides
---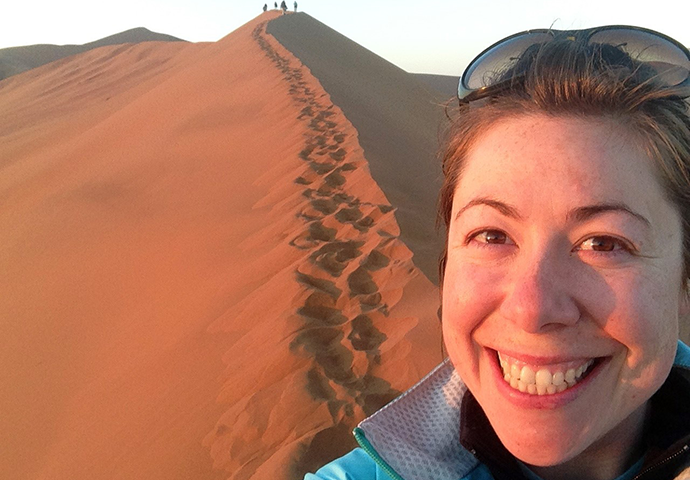 © Emma Thomson
I've been travelling for 18 years to a variety of popular and remote destinations across seven continents and have never encountered any gender-based obstacles. Rather the opposite, because being female can open up cultural experiences – particularly in tribal communities – that are closed to men, such as childbirth and coming-of-age ceremonies. In my opinion, women shouldn't travel with the expectation of always exercising the same freedoms we're granted at home. Rightly or wrongly, men can pose a problem for solo female travellers, but nine times out of ten adhering to local customs in more conservative countries – whether it's dress or behaviour – demonstrates respect to convert most men into helpful father or brother figures. – Emma Thomson, author of our Flanders and World War One Battlefields guides
---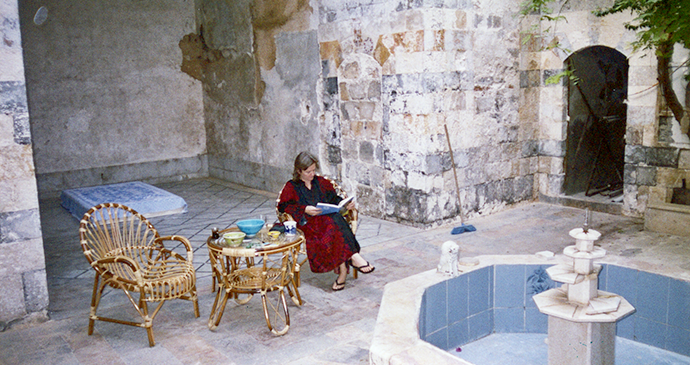 © Diana Darke
As a woman traveller specialising in the Middle East, I've often been asked if being female made things harder. My honest answer has always been no; if anything, it made things easier. When I bought my semi-derelict courtyard house in Old Damascus back in 2005, for example, everyone wanted to help me. No bribes were necessary. I worked with a team of Syrians – my architect, my lawyer, my bank manager (a woman) and craftsmen – to complete the restoration over the next three years. All my Western friends told me it was a crazy enterprise – but I still feel it was the best thing I've ever done. – Diana Darke, author of our Oman, North Cyprus, Syria and Eastern Turkey guides
---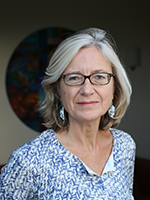 Travelling on your own as a woman can have its disadvantages – but it can have advantages too. When I was the BBC Correspondent in Indonesia I travelled to Aceh, the most strictly Muslim area of the country. To do my job I needed to meet the local governor. They would not normally have received a woman, but this was official business and they were pragmatic – I was treated as an honorary man. So far, so gender neutral. But I had an advantage. To understand Acehnese society, you need to meet the women – forceful characters, definitely the power behind the throne. My male colleagues definitely could not do that. I could. – Juliet Rix, author of our Malta guide
---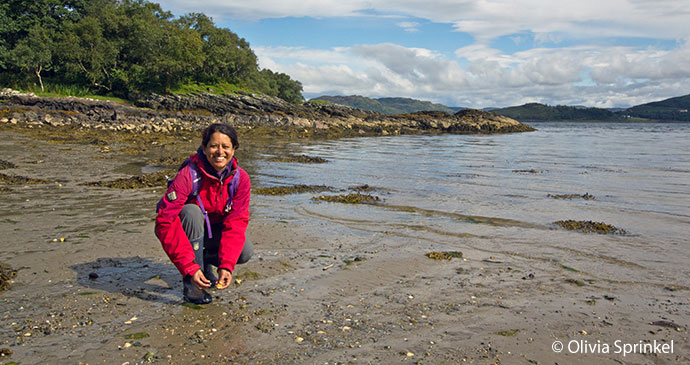 © Olivia Sprinkel
It depends on where I am in the world and how I'm travelling. When I started out there was no internet or even mobile phones – so no opportunity for back-up. I remember backpacking in India for the first time in my 20s. There were places where I'd have to walk around with a rolled-up newspaper in hand to swat away stray hands. A lone female traveller of Indian descent (even if I was several generations removed from the sub-continent) was a rarity back then, and I was viewed as an oddity or worse, a 'loose' woman by some of the men I encountered. Travelling as a writer there in more recent years was another story altogether, though. And there are times when being a lone female has afforded me a wonderful entry into a woman's world, a world we rarely hear about in tales written by male adventurers. Not having a white skin too, has been both an advantage and a disadvantage. When you're white and obviously westernized, people can treat you with an (unsolicited) deference. On the other hand, when I've met people, particularly from indigenous cultures, the connection has often been instant and I've been received warmly, as a 'Sister'. With shared experiences of having been 'Othered' in life, there is an instinctive empathy. I can honestly say I've never felt in any danger, not when wild camping or hiking alone in remote areas, and not when in cities either. I would say go into the world with an open, trusting attitude – be the person you'd like to meet – but keep your wits about you, use common sense and rely on your intuition too. – Jini Reddy, author of Wild Times
---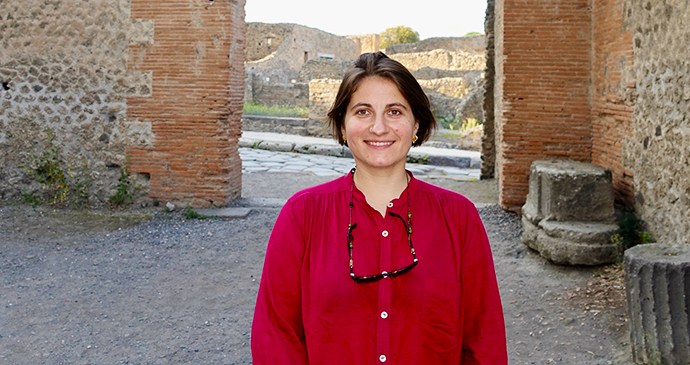 © Maria Oleynik
I have never thought of myself as a female traveller, although that can be an advantage, as doors are more likely to open to female than to male strangers. Most obstacles are imaginary and I try to judge based on the situation. I have always trusted my intuition and to date it has not let me down. The fact that I might not have listened, is a different story. One thing I learnt through my travels, in particular in Iran and the Middle East, is never to hesitate to bring one's discomfort [as a woman that is] to the attention of others. – Maria Oleynik, updater of our Iran, Israel and Kazakhstan guides
---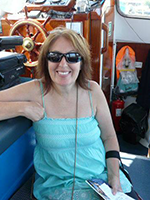 I've never let my gender get in the way of my travel plans. In 2015, I cycled from Rotterdam to Istanbul with one of my sons. Most long-distance cyclists are men, but why should they have all the fun? Some people looked disapproving when I told them of my plans: 'What? A middle-aged mother, leaving husband and school-aged child behind to travel for almost four months?' I don't think my husband would have had the same reaction. But to move things on, we have to challenge perceptions of women's roles, including that of travel. – Helen Moat, author of our Slow Peak District guide
---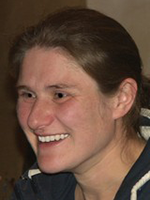 Due to the work commitments of my husband, I have travelled alone with my three children since their respective births. While 'single parent travel' may be considered acceptable on destination-known package holidays, a lone female with children travelling and touring independently would appear to be quite irregular. As the children often travel with me when touring and camping with no fixed plans, no specific destination and rarely know where we're going to lay our head on any one night, this can cause issues.
On several occasions when crossing borders, I have been stopped to ask 'where the father is'. Interrogations as possible illegal immigrants or kidnap have both cropped up. Mothers, it would seem, are not supposed to travel alone with their children. As requested by one immigration officer, I now travel with a signed letter from my husband. It seems to appease. Even if the officer has no clue what my husband's handwriting looks like. At least authorities are keeping a watchful eye; the consequences of malicious travel are unthinkable. – Caroline Mills, author of our Slow Cotswolds guide
---
Interested in reading more from our inspirational authors? Find all of their books in our shop with 10% off!