Looking for the perfect pair of binoculars? James Lowen, author of our Book of the Month 52 European Wildlife Weekends, and Swarovski are here to help!
Binoculars are a fabulous tool for getting close to nature – seeing animals well without disturbing them. But with hundreds of models available, and prices ranging from £20 to £2,000, selecting the right pair can feel daunting – whether it is an inaugural purchase or an upgrade. This guide aims to help.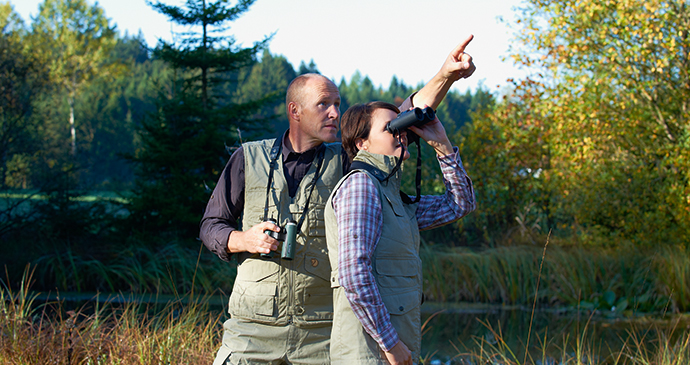 Binoculars give you the chance to get up close to nature without disturbing it © Studio 22
Buying binoculars: the basics
To start, three guiding principles. First, what's right for me may not be for you. Binoculars are a personal thing, so never buy without testing. Second, prepare for trade-off s between weight, performance, practicality and price. Third, buy the best you can afford. You get what you pay for. My Swarovski 'bins', bought in 2004, remain as brilliant as on day one.
Binoculars are described in off -putting jargon. So let's explain the basics. Binocular names include two numbers, respectively the magnification factor and objective lens diameter (in mm). An 8×56 binocular magnifies objects by eight times through a 56mm-wide lens. Larger numbers usually mean heavier and more cumbersome binoculars, which are less convenient for travelling. I advise sticking to the ranges 7–10 (magnification) and 30–56 (lens). Avoid apparent marvels such as 20×50 'ex-army' binoculars, which are rubbish and heavy!
The ratio between the two numbers influences how much light the binocular lets in – and thus how bright the image is in dingy conditions. The larger the ratio, generally, the better such low-light performance. I favour a ratio of 1:4 (eg: 8477) or 1:5 (eg: 8×42); but up to 1:7 (eg: 8×56) may enhance use in shady forests or at twilight.
Numbers aside, binoculars are either 'roof-prisms' (H-shaped, slimline) or 'porroprisms' (M-shaped, chunky). For tight budgets, porro-prisms arguably offer better value. Although pricier, roof-prisms tend to be better quality, easier to handle and more compact for travelling. All things being equal, they get my vote.
Testing binoculars: what to look for
Pick them up. Is the weight evenly distributed? Can you hold them steady? Spectacle-wearers need eyecups that roll or slide so that the binocular offers 14–17mm of 'eye relief'. Now look through the optics. You want a wide field of view – but no need to go overboard. Ensure the image is sharp, ideally right to the edge of vision. How close can you focus? If you anticipate watching insects, choose a pair that focuses on your feet. Check that colours look natural – with no blue or yellow cast. Finally, examine a backlit object: if it is fringed yellow or purple, choose another pair.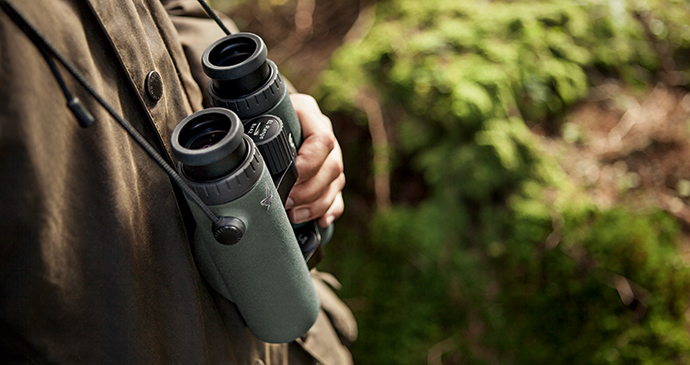 You'll need to decide what features are most important to you to help you choose the best style of binocular © Olaf Koster
What makes binoculars really good?
Consider each candidate binocular's finer characteristics, which sort wheat from chaff across years of service. 'Fully multicoated' lenses and prisms are recommended; they maximise light transmission, contrast and clarity. Look for an image so sharp it sears your eyes. Extra-low dispersion (ED) or high-density (HD) lenses correct colour fringing. Depth-of-field is important: you want to minimise time spent refocusing from a close animal to a distant one. Durability is key: seek high-strength but ideally lightweight housing. Weatherproofing is vital to keep out dust and water. Finally, if things go wrong, you want the manufacturer to stand by its product, offering a lifetime warranty. There's a reason why my Swarovskis go on… and on…
---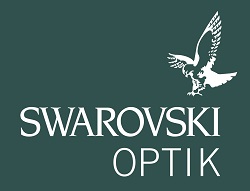 Swarovski Optik, part of the family run Swarovski Crystal company, has been manufacturing optics from their factory in the Tyrol, for nearly 70 years. Using the latest cutting edge technology for crystal clear images, and excellent viewing, their binoculars are second to none. From an African safari to hiking in the Alps, a Swarovski binocular will add a new dimension to your travels. See the unseen with Swarovski Optik as your reliable companion.
Find out more on their website here.
James Lowen is a wildlife expert, award-winning writer and author of four Bradt wildlife titles including April's Book of the Month, 52 European Wildlife Weekends.