Written by Bradt Travel Guides
Creating guidebooks is an all-consuming job, so each year the staff at Bradt HQ recharge their batteries by going on a company outing. This year we travelled to Cirencester, a town in the Cotswolds with a rich Roman history. Head of Sales and Marketing Hugh Brune tells us more…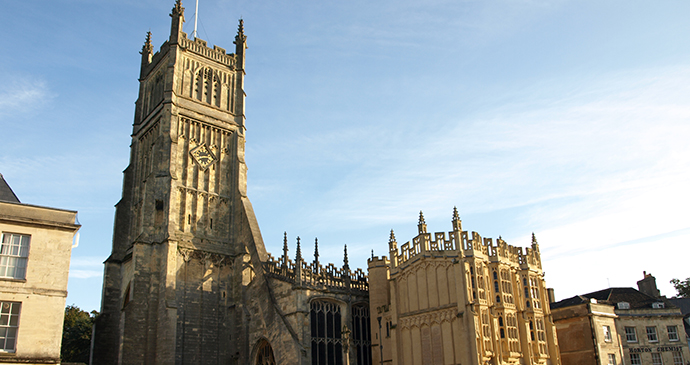 The Church of St John the Baptist towers over the market place in the centre of Cirencester © Guy Jackson
Under the cedar tree outside the Church of St John the Baptist, at the crossroads of what was once Ermin Street and the Fosse Way, we met professional history interpreter Cherry Hubbard. Dressed in a Roman tunic and dress, which she had made herself from authentic materials, and carrying a basket packed with artefacts, Cherry was about to walk us back nearly two thousand years.
During the Roman occupation of Britain, Corinium was a bustling trading post, second in size only to London. At its height it boasted a population of around 10,000 (modern-day Cirencester is only about twice that number) and there are glimpses of this illustrious past all over the town, from the massive earthwork remains of the amphitheatre to the glass-covered mosaic fragment under the lobby of the King's Head Hotel.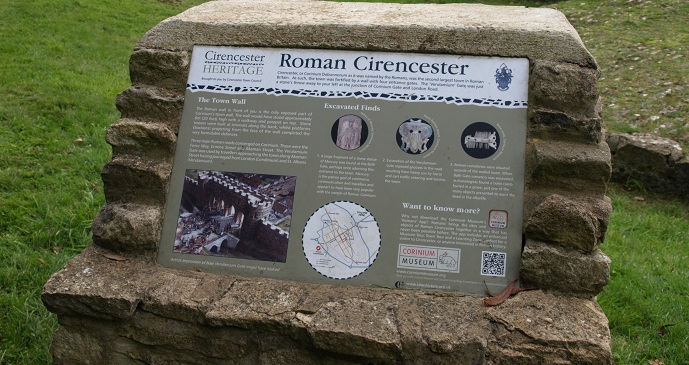 Cherry Hubbard led us on a living history tour around Cirencester © Guy Jackson
Cherry is a knowledgeable and enthusiastic guide to this teeming past. She has been leading walking history tours for eight years (she also does a Tudor walk) and brings to life the sights, sounds and smells of the heyday of Roman Britain. As we sat on the base of a tower in the old town wall, she described a cosmopolitan settlement guarded by an army drawn from all corners of the Empire who brought with them a rich array of foods, languages and cultures. We passed around various items from the period: flax and wool, pulses and dried fruit, and – of particular interest to a group of publishers – vellum and parchment.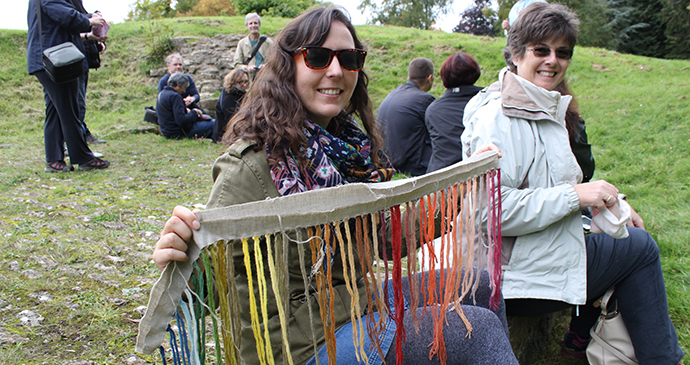 Cherry handed out various items made in traditional Roman ways, like these dyed strands of wool © Anna Moores
Later we stood on a normal-looking street corner while Cherry told a story about a young boy coming to the town for the first time, describing how it must have appeared through his eyes. Opposite us a man was treating the drive of his tidy, 21st-century house, perhaps unaware that the great Verulamium Gate, entrance to Corinium, had once stood on this unassuming road.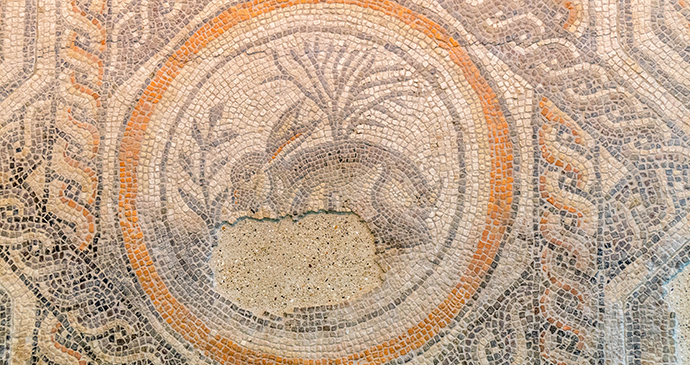 We got to take a close up look at the Corinium Museum's iconic Hare Mosaic © Peter Jay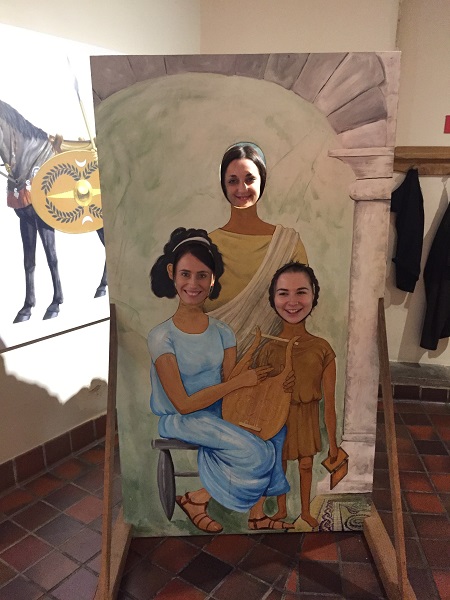 The walk was perfect preparation for a visit to the Corinium Museum, home to an extensive collection of Roman antiquities, including some stunningly preserved mosaics definitely worth making a trip for. Other highlights include two cavalrymen's tombstones, packed with details about their lives, and a second-century Corinthian capital raised on a reconstructed column so you get a real sense of how impressive it would have looked at the time.
Here too the emphasis is on bringing history alive and the Bradt team took enthusiastic advantage of this. Roman tunics were donned (as fetchingly modelled by the editorial department), and there was a keenly fought Editorial vs Marketing game of tabula (an ancestor of backgammon) which ended in honourable stalemate. It is perhaps just as well that the large spears we found were fixed to the wall or our informative, engaging afternoon in Cirencester might have ended in a bloodbath.
---
Corinium Museum (Park Street, Cirencester GL7 2BX) is open Mon–Sat 10.00–17.00 and Sun 14.00–17.00. Full details of exhibitions and events are available at: https://coriniummuseum.org
---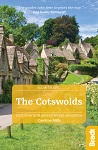 Click here for more about our staff outing!
Interested in finding out more about the Cotswolds? Get 20% off Caroline Mills' Slow Travel: The Cotswolds when you use code CIRENCESTER at check out.