Written by Bradt Travel Guides
Creating guidebooks is an all-consuming job, so each year the staff at Bradt HQ recharge their batteries by going on a company outing. This year we travelled to Cirencester, a town in the Cotswolds, and ate at newly refurbished restaurant The Fleece. Project Manager Laura tells us more…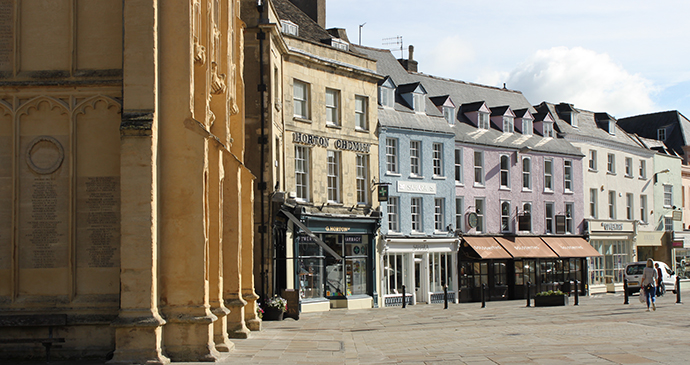 The Fleece is located on Cirencester's iconic Market Place © Anna Moores
There's no shortage of places to eat in Cirencester, the Cotswold market town that was once Roman Britain's second-largest city, so trying to stand out from the crowd can be a challenge. But among the pastel-fronted inns on the town's Market Place, this recently revamped Tudor-style bolthole is certainly making a name for itself.  When we arrived for dinner on a September Monday evening, the place was packed with chattering groups – a sure sign that it's popular with the local crowd. I was about to find out why.
Despite having a makeover in July this year, this family-run pub-cum-hotel retains much of its 17th-century charm and it's obvious that owners Thwaites were keen to showcase the inn's history among the floral armchairs and duck-egg tiles. Their chic new logo – a sheep being weighed – is a nod not only to the pub's name, but also to the custom that would have been commonplace on this very market place in the 17th century. And upstairs, in one of the 28 individually designed rooms, you can sleep in the very place where King Charles II and Lady Jane hid during the English Civil War, as they tried to evade capture from Oliver Cromwell and his troops.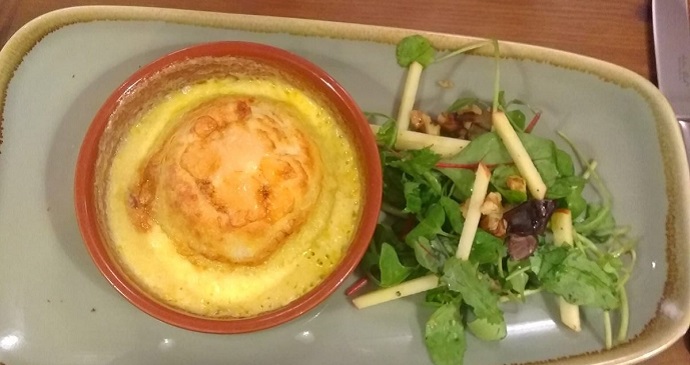 The  twice-baked cheese soufflé was a triumph! © Anne-Marie McLeman
Back in the restaurant, the menu has plenty of home-cooked British classics. As Thwaites is an award-winning brewery, it's no surprise to find a strong list of real ales to wash it all down with, but there's also a tempting array of gin cocktails. As a cheese fiend, I had to go for the twice-baked soufflé to start, and it was an absolute triumph – light and fluffy with a real smack-in-the-face flavour of cheese. Elsewhere on the table, the age-old flavour combos of pan-fried scallops with black pudding and smoked salmon and crème fraiche were greeted with enthusiasm.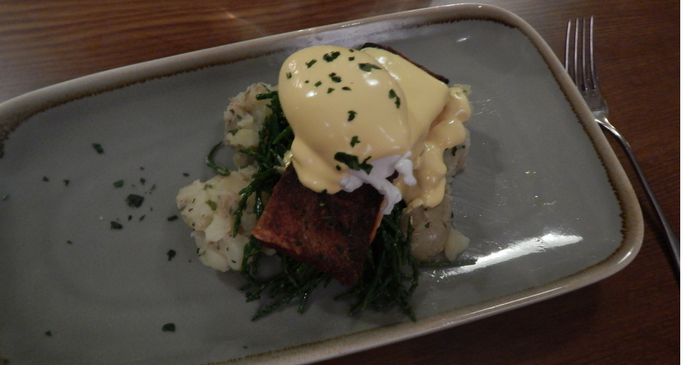 The Fleece serve generous portions of their main courses, like this sea trout served brunch-style. © Carys Homer
As the hearty plates of roast venison were served around me and the sweet aroma of coconut gnocchi filled the room, I found myself with a severe case of food envy. But this was soon quashed when my main arrived: sea trout with samphire and oh-so-garlicky crushed potatoes, served brunch-style with a poached egg and lashings of hollandaise. The generously sized portions proved that the inn's motivation is not to catch the eye of the Michelin inspectorate, but to delight the hungry bellies of their punters. We were certainly satisfied.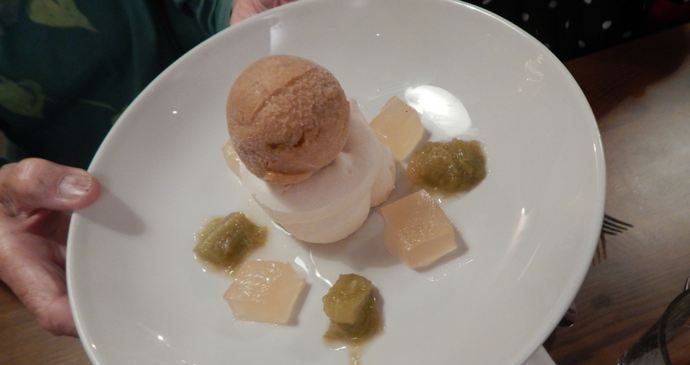 The rhubarb three ways won the battle of the puds for the Bradt team. © Carys Homer
But that doesn't mean we didn't have room for pud. The rhubarb three ways was championed around the table as the star of the show, but I was happy with my choice: an elegantly plated Earl Grey pannacotta served with an excellent supporting cast of honey shortbread and sticky caramel sauce. In the words of Mary Berry, it was absolutely scrummy.
It's no mean feat to strike a balance between hotel and pub, and it's even more challenging to deliver a traditional 'Cotswolds experience' while still appealing to the locals, but The Fleece seems to do the job beautifully. It's a crowd pleaser from start to finish.
---
The Fleece, Market Place, Cirencester, Glos GL7 2NZ; 01285 658507; www.thefleececirencester.co.uk
---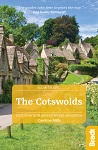 Click here for more about our staff outing!
Interested in finding out more about the Cotswolds? Get 20% off Caroline Mills' Slow Travel: The Cotswolds when you use code CIRENCESTER at check out.