Tucked between Argentina and Brazil, Uruguay is a country of only 3.5 million people, and yet it remains one of the world's most formidable wine producers.
With annual production close to a million hectolitres, most of Uruguay's vineyards are located in the south, where they are on a similar latitude to South Africa's Stellenbosch region and Australia's Barossa Valley. Whether you're a fan of sugared Chardonnay or a chocolatey Tannat Viejo, this selection of wineries is guaranteed to help you find your new favourite tipple.
Bodega Garzón
Bodega Garzón is widely recognised as one of the best wineries in the world and its huge output has allowed it to break into international markets since production began in 2014. With 60ha of Tannat, Albariño and Petit Manseng plus smaller quantities of Gamaret, Marselan, Calvadoc, Cabernet Franc, Merlot, Petit Verdot, Pinot Noir, Pinot Gris, Viognier and Sauvignon Blanc, and Alberto Antonini (father of the Super-Tuscan blend) as consultant, there's huge potential.
Its Tannat is intense but floral with surprisingly soft tannins, aged for 18 months in oak giving structure and elegance; the Tannat–Merlot blend is rounded and plummy with an underpinning of velvety tannins. On the white side, the Albariño is already superb, tart and fruity with a fine dry finish, the Viognier is smooth and dry, also after 18 months in oak, and the Sauvignon Blanc is lovely, with fresh citrus and melon flavours. Tours of the winery are available, where you can taste six of the estate and reserve wines alongside cheeses and olives (there's also a 4-hour premium tour and lunch at noon daily for a mere US$300 per person).
Bodega Santa Rosa
One of the country's larger and more historic wineries, Santa Rosa was founded in 1898 by Juan Passadore. Sparkling white wine is still a speciality (with around 80% of the domestic market), and it still produces a tiny amount of table wine, supplied in three-litre bottles to a few favoured restaurants, as well as cider for New Year's Eve.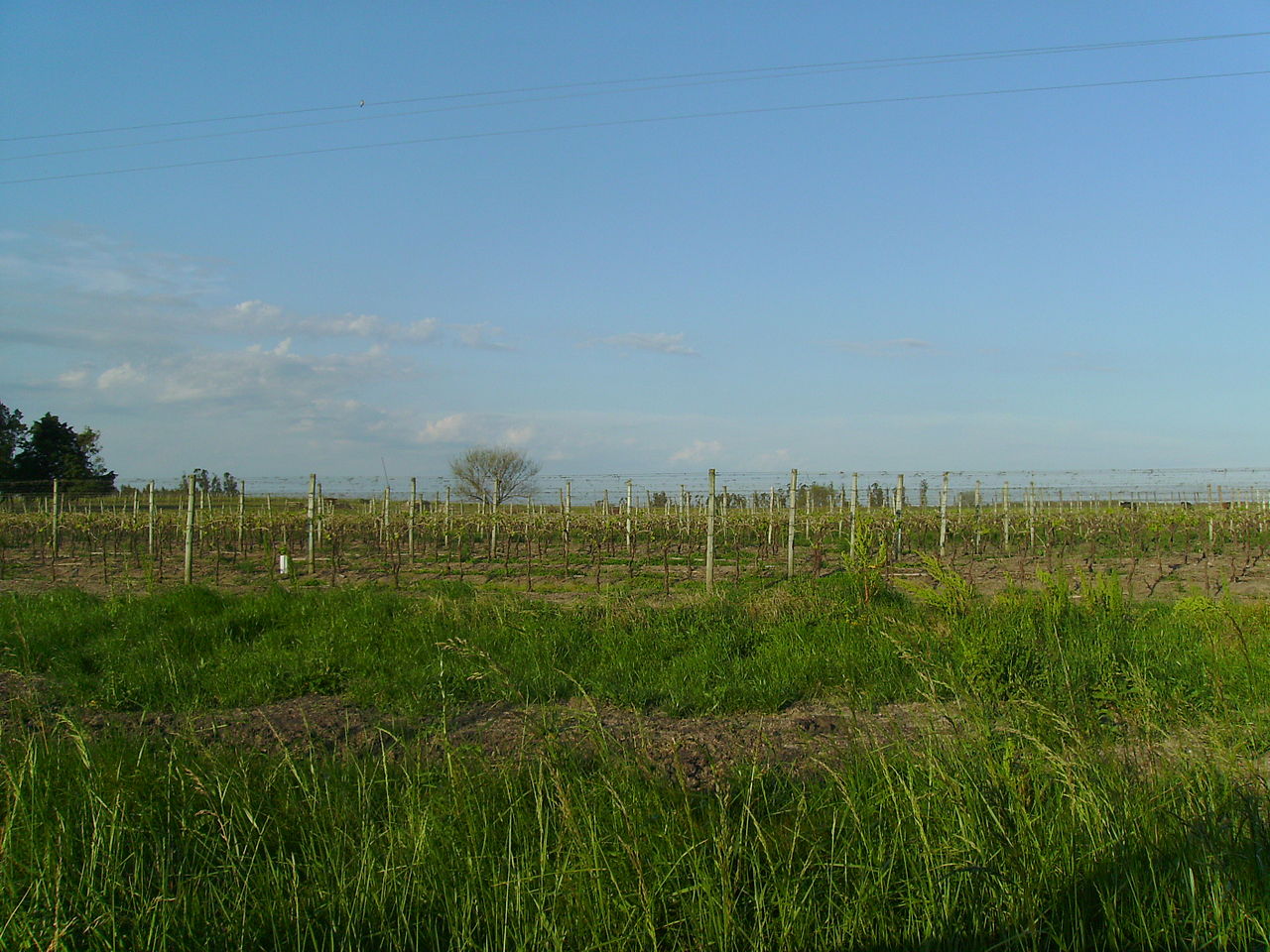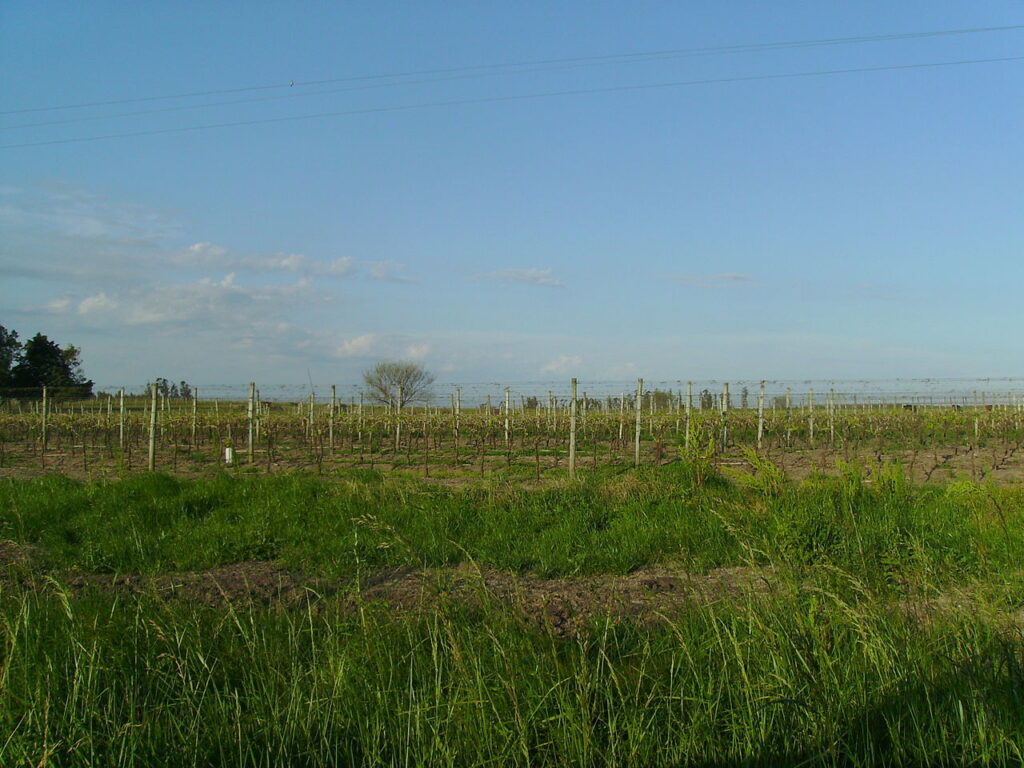 However, this is now a thoroughly modern producer of fine wines, with grapes grown in Las Violetas, 17km away in Canelones department, and processed here largely by gravity rather than pumping, and using ozone rather than chlorine for cleaning; it's used screw tops for many years. For up to a hundred people, tastings can be organised with an asado and a live tango and candombé show. Regular visits last a couple of hours and include one white and two red wines and a platter of cold meats, cheeses and bread.
Bodega Carrau
Across the road just to the north, Bodegas Carrau is one of the country's largest and most progressive winemakers, although like Santa Rosa it grows its grapes elsewhere. Grapes are picked and sorted by hand here, and every batch can be traced throughout, much like Uruguay's beef cattle. Today, Carrau produces 300,000 bottles a year, with between 30% and 40% exported. The Amat line is judged by experts as Uruguay's best Tannat, with notes of plum, cassis, liquorice and quince; in fact, it's the only Uruguayan wine in Hugh Johnson's 1001 Wines You Must Try Before You Die.
Guided tours and tastings are available from Monday to Friday, when a wine shop is also open. The premium tour, including a sample of Amat, costs US$60. Groups of four or more can also arrange to have tastings with cold meats and cheeses and groups of ten or more can book a full meal.
Bodega Bouza
Bodegas Bouza is one of the best organised wineries for visits. Despite being in Montevideo department, it's delightfully rural, at the headwaters of the Arroyo de Melilla, with paperbark, cork and Brazilian araucaria trees on the lawns. The product range includes standard and premium lines of Tannat, Merlot, Tempranillo, Chardonnay and Albariño. There's an unoaked Chardonnay (produced only for export and for blending) as well as a delightfully complex blend produced 60% in stainless-steel tanks and 40% in French oak, for the domestic and export markets.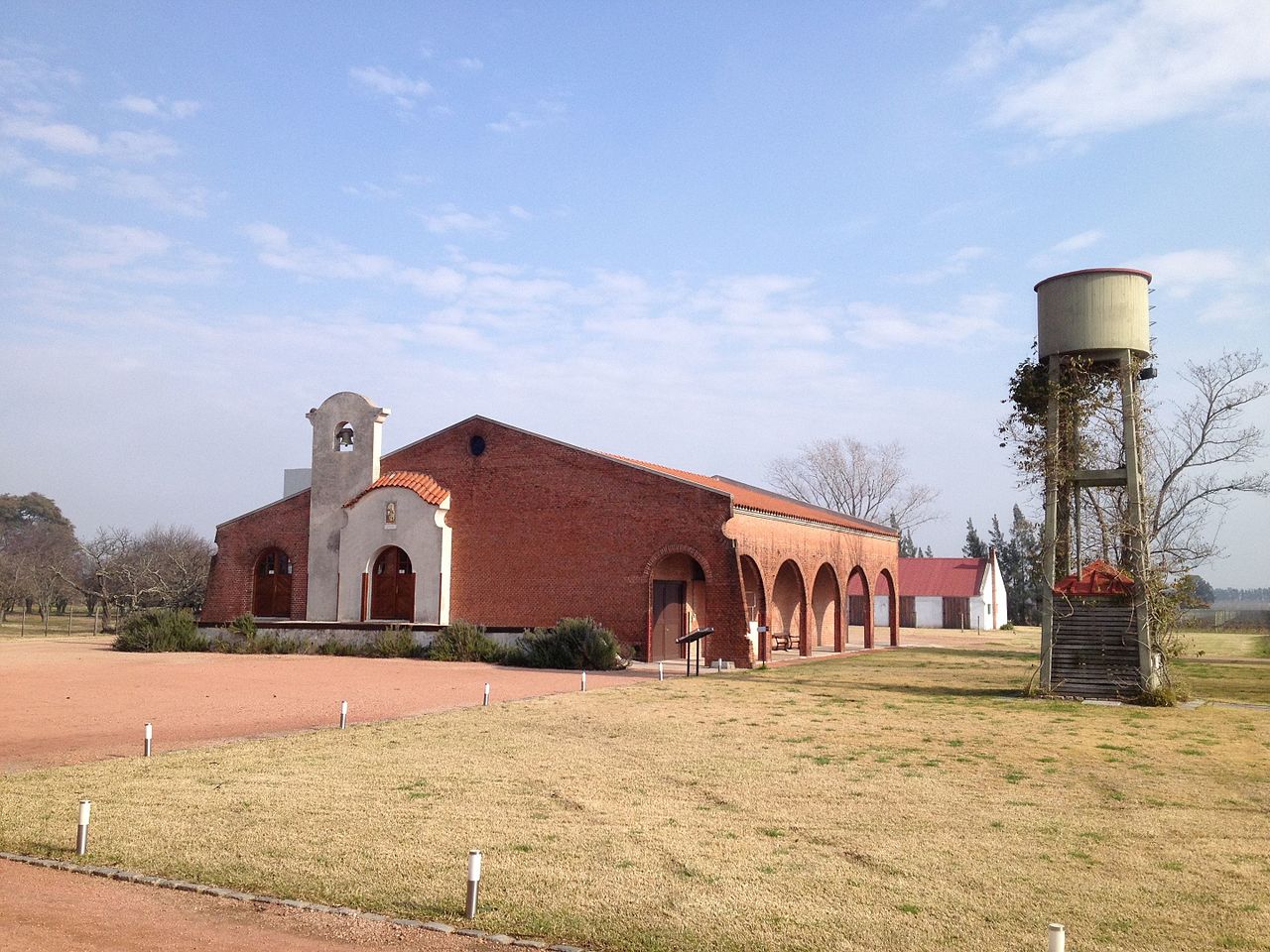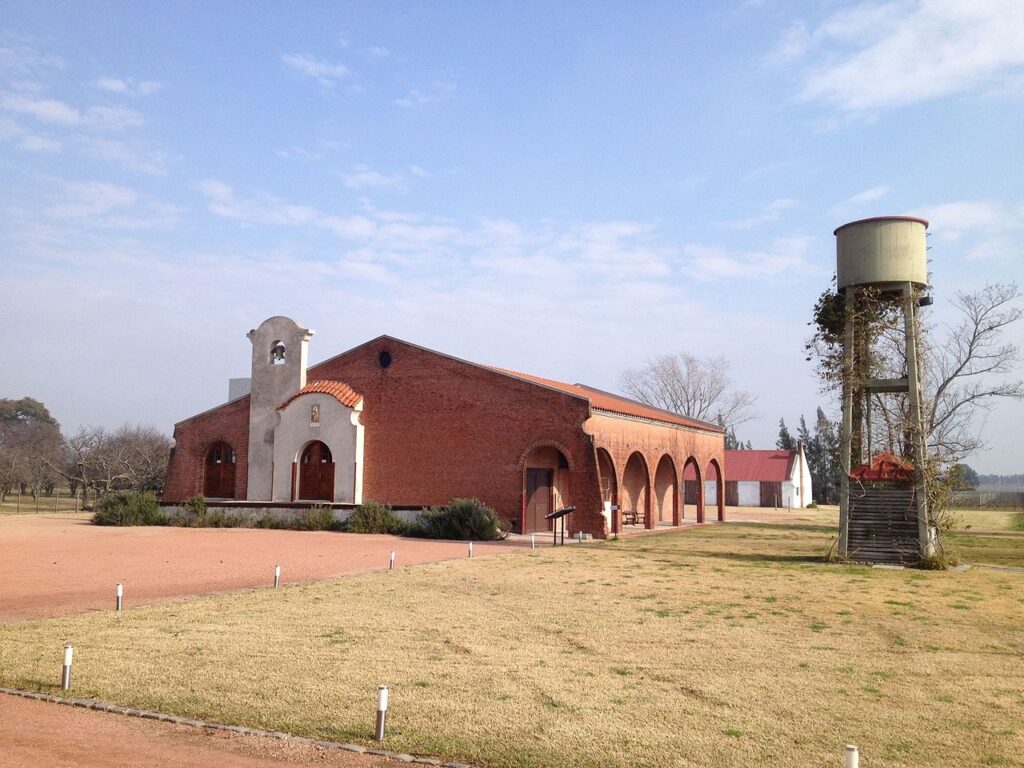 There's a very good restaurant serving Spanish-based cuisine with vegetables and Hampshire Down sheep raised at the bodega. It has recently been expanded, creating a new space where wine and tapas can sampled, surrounded by classic cars.
Antigua Bodega Stagnari and Vinos Finos H Stagnari
The two Stagnari vineyards, originally all one but now split between the older and younger generations of the Stagnari family, have been making wine since 1880 in Italy, and since 1928 in Uruguay. At the Antigua Bodega, Merlot is grown on a soil of decomposed pink granite and standard wines include the Del Pedregal range (aged in oak barrels for six months), the better Prima Donna wines (in oak for around eight months) and the new Osiris Reserva Tannat and Merlot at the top, its only 100% single varietals. Tastings cost US$30 (for three or four wines), or US$40 with lunch – there's no restaurant as yet, but a good meal can be laid on.
More or less across the road is Vinos Finos H Stagnari, set up by Héctor Stagnari in 2000. The wine here is made in a high-tech winery with temperature-controlled 10,000-litre stainless-steel tanks. Grapes for red wines are grown in Salto; those for the Daymán 'Castel La Puebla' Tannat are aged for a year in French oak and then two months in American oak. This wine was voted world champion red in Ljubljana in 2006. However, the Tannat Viejo is even better (well balanced, with a big nose, soft tannins and a chocolatey finish). Tourists have been welcomed for a decade or more, with tours in English (US$52, with 4 wines & cheeses, best booked in advance); the style is more modern and technological than at Antiguo Stagnari, with oenologists who will happily talk chemistry with you.
Viña Varela Zarranz
Viña Varela Zarranz is a historic estate entered along an avenue of century-old olive trees. In addition to the traditional Tannat (20% of the total), Merlot, Cabernet Franc, Cabernet Sauvignon, Chardonnay and Sauvignon Blanc, they've added unusual varieties such as Muscat de Frontignan, Muscat de Ottonel, Bourboulenc, Marsanne and Viognier. New technology includes machines to gently remove the grapes from the stalks, low-pressure pneumatic presses, chilled stainless-steel tanks and bottling with inert gas.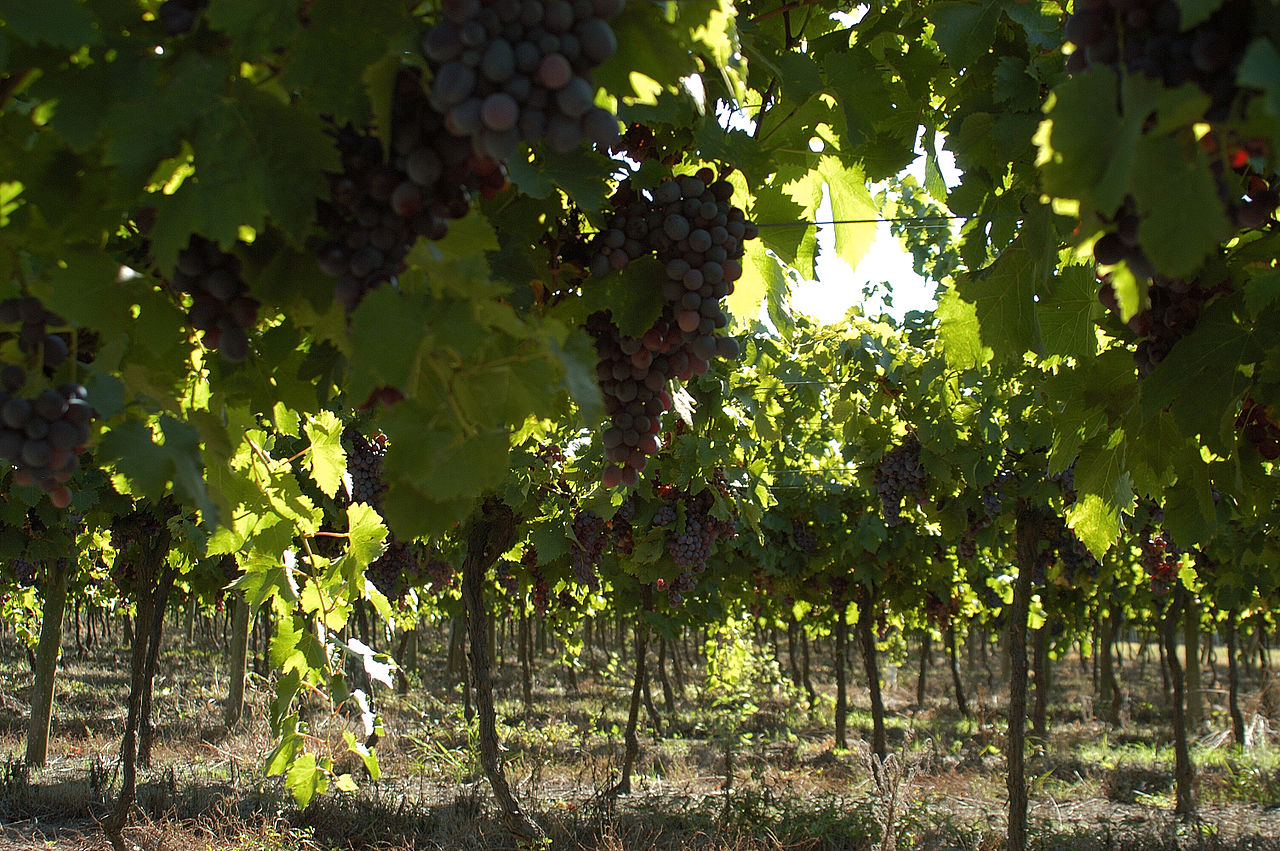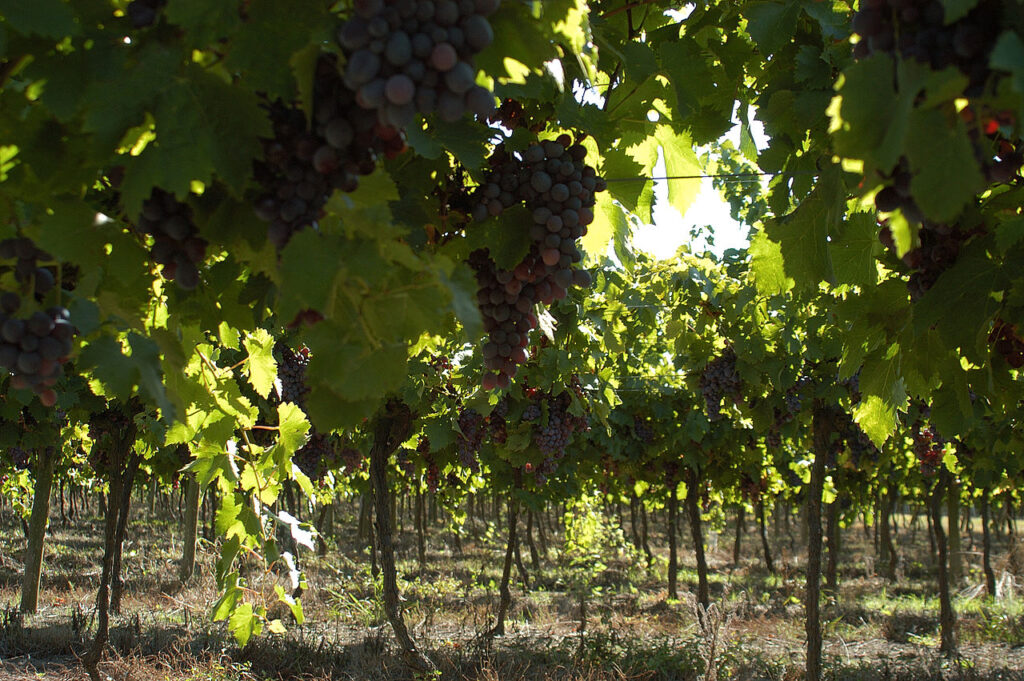 Visits are available, mostly for small groups (it's a bit far from the port for cruise groups, although it is the handiest winery for the airport). Tastings for up to 30 are held in the atmospheric original cellars, although a barn is being converted for bigger events. Regular tastings cost between US$30 and US$75; a tasting with lunch costs US$65; with luck the impressive sommelier Magdalena Américo will lead you through the sampling. You'll see French oak barrels dating from 1903, holding about 10,200 and 16,900 litres, now used only for storing table wine rather than ageing.
Bodega De Lucca
In a hilly area on either side of the Arroyo El Colorado, the four vineyards of the Bodega De Lucca have shallow, well-drained soils that still store enough water for the dry growing season, and the relatively humid climate is similar to Burgundy without producing the overripe fruit of Argentine vines. Speaking of fruit, you'll be given melon with your Marsanne, as well as peaches, plums, strawberries or whatever else owner Reinaldo De Lucca sees as the right match, rather than meats and cheeses.
His best red wine may be the Syrah, produced mainly for export, with 20% Tannat and Marsanne; it's well structured and balanced, with elegant tannins and subtle, complex floral aromas with a bit of spice. On the white side, the Marsanne (probably the only Uruguayan pure Marsanne) is exotic, with an elegant structure and long finish, and aromas of apricot, quince or medlar. Tastings are usually conducted by Reinaldo himself, who will tell you everything about pairing wine and fruit, particularly to bring out the wine's erotic potential. He's highly entertaining, but also very knowledgeable and serious about his craft.
Establecimiento Juanićo
The biggest and most successful of Uruguay's family wineries is the Establecimiento Juanićo. Declared a National Historic Monument in 2009 – it's claimed that this is the oldest continuously operating winery in South America. With around 10,000 visitors a year, Juanicó has the most professional tourist operation in Uruguay. Its Don Pascual Tannat Reserva is young but excellent, with fruit, spice and leather shining through the sharp complex tannins, and a long finish. There's also the Tannat Roble, aged for a year in American oak, with softer tannins and better structure. The Pinot Noir Reserva is not bad, with sweetish fruit and a slightly thin finish. Likewise, the Cabernet Sauvignon Reserva, partly aged in oak for balance and structure, has plenty of acidity and alcohol but can be a bit cloying and needs time to open up.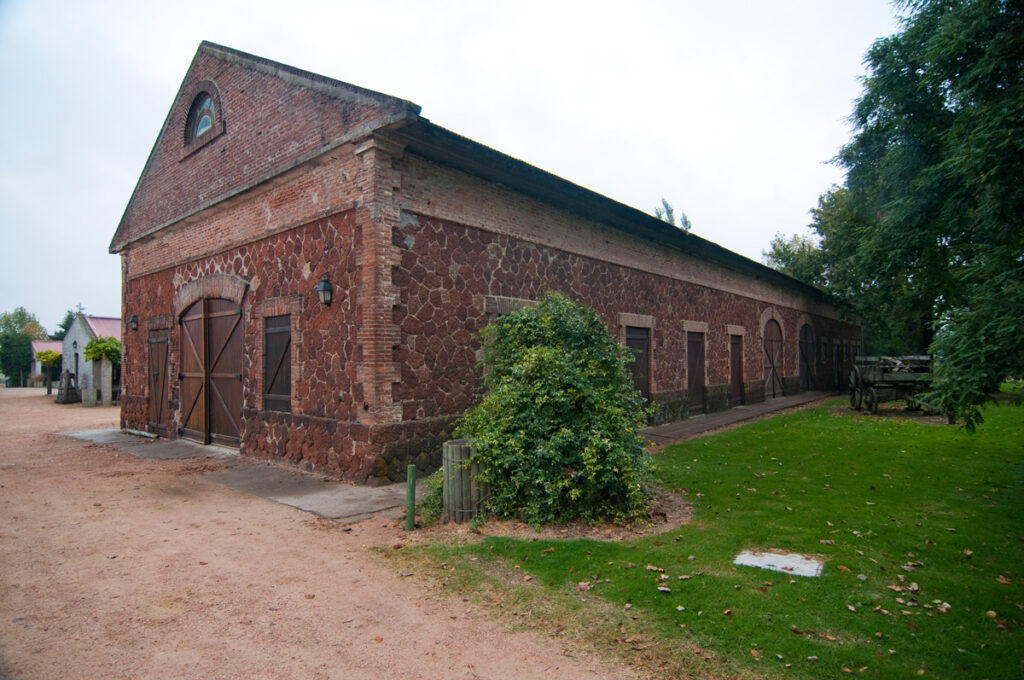 Tastings are held in a lovely red-brick hall and cost US$30 for four wines, or US$60 for five Familia Deicas wines; if you want to add a fine three-course lunch, the costs are US$65/90. Naturally, you can buy wines in the shop too.
Alto de la Ballena
One of Uruguay's most impressive newer wineries is Alto de la Ballena. Álvaro Lorenzo and his wife Paula Pivel identified southeastern Uruguay as ideal for dry wines, with sea breezes and temperatures of 30°C when it's 35° or 40° in Canelones and the interior. They planted 10ha from 2001 on, and began making wine using equipment at other wineries; since 2008 they've had their own winery and the results are even better than before.
Almost half the area is planted with Merlot, with Tannat, Cabernet Franc and 0.5ha each of Syrah and Viognier. The entry-level line includes a clean, well- balanced Viognier, a Tannat–Merlot–Cabernet Franc blend (with half the Merlot aged in French oak, but still a young wine overall with lots of tannin) and a rosé (60% Cabernet Franc, 40% Merlot, so like a light red wine). The spicy, plummy Merlot Reserva is excellent too, spending a year in French oak; having identified Merlot as the best grape for the area, this became something of a flagship product for them. A vineyard walk with a tasting of four wines, bread and cheese costs US$35 per person, or US$50 for six wines; a picnic including dessert and a sweet wine costs US$55 per person.
---
More information
For more information on Uruguay, check out Tim Burford's guide: