Written by Bradt Travel Guides
With its high-altitude Himalayan terrain, the world's deepest canyon, and many sacred lakes, Tibet has plenty of striking natural sites to offer.
Everest's North Face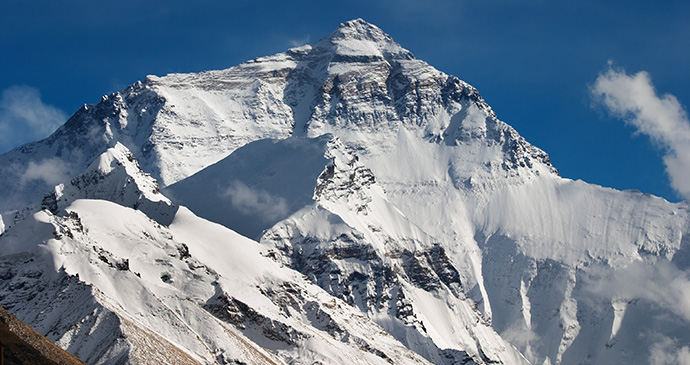 Everest's world record 8,848m summit is shared with neighbouring Nepal © Dmitry-Pichugin, Shutterstock
People often forget that the the world's highest mountain straddles the Tibet–Nepal border, and that it is accessible from both sides. While known as Sagarmatha in Nepal (the forehead of the sky), it is referred to as Qomolangma in Tibet (the third goddess). It's a three-day trek to the Tibetan base camp (or you can get the eco-friendly bus), from where the highest trek in the world (without crampons) leads to advanced base camp at 6,400m. It's a tough, tough trek, and should not be attempted by novice or inexperienced climbers, but for those who do manage to complete the ascent, it is surely one of the most rewarding natural wonders in the world.
Yarlung Tsangpo Grand Canyon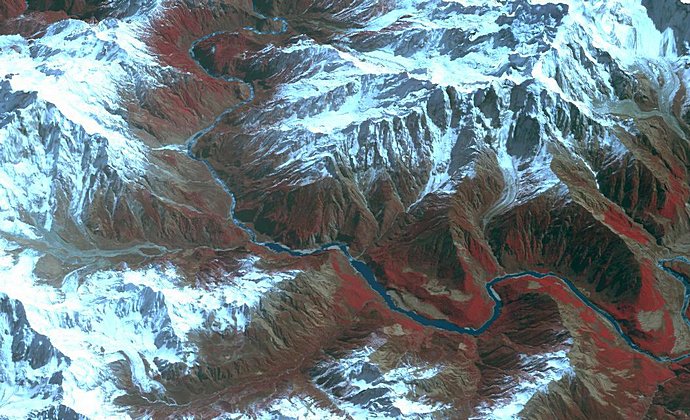 Yarlung Tsangpo was not recognised as the world's deepest canyon until the 1990s © NASA
Nothing comes close to this wonder of nature, which is more than double the depth of Arizona's Grand Canyon. Sadly, it is only open to Chinese tourists at the present time, and is very difficult for foreign hikers and climbers to access. It's majesty, however, cannot be denied.
Yamdrok Tso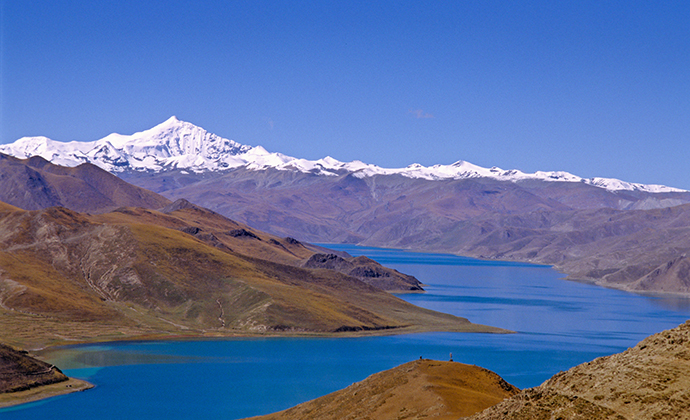 The meaning of the name Yamdrok Tso is the 'Turquoise Lake'
From Khamba La, where prayer flags are buffeted by the winds, you get a magnificent view of Yamdrok Tso, with the large snow cap on the horizon being Kula Kangri (7,554m) on the Bhutanese border. From this vantage point you can see why the Tibetans consider Yamdrok Tso to be a sacred lake. It is Tibet's largest freshwater lake. Your contemplation of the views at the pass may be interrupted by a circus of aggressive vendors – who sell photo-ops with yaks, Tibetan mastiffs or sheep.
Lake Namtso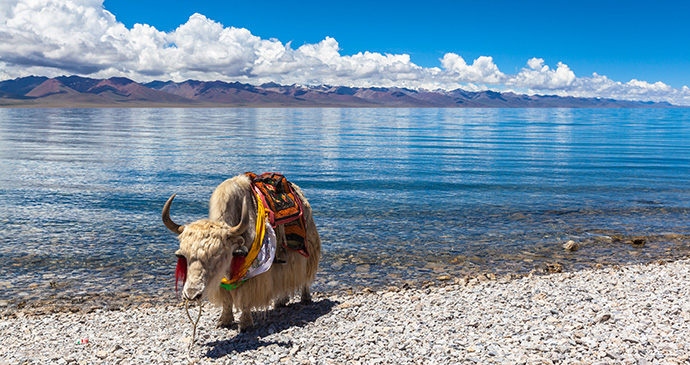 At 1,920km2 in surface area, the salt lake of Namtso is the largest lake in Tibet © Peter Stein, Shutterstock
Tibet is awash with sacred lakes, but Namtso is arguably one of the most stunning. As well as breathtaking panoramas, you'll also discover cave-temples, shrines, hermitages and a nunnery for contemplation here. The lake is roughly 70km long and 30km wide, with a surface area of 1,940km2, making it the largest in Tibet.
Mount Kailash Kora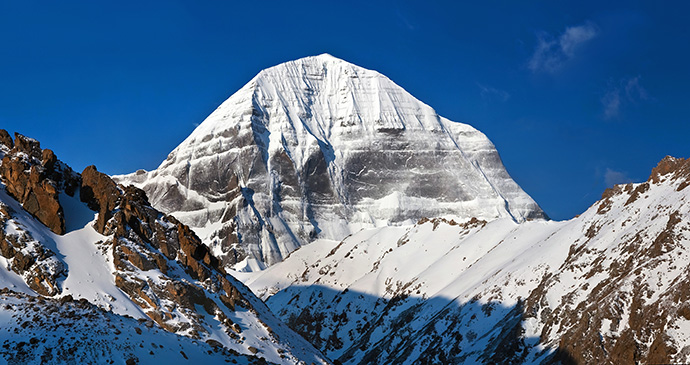 Mount Kailash is a sacred 6,638m peak in western Tibet © Zzvet, Shutterstock
Put simply, this awesome peak is arguably the most sacred site in Tibet. The circuit around the mountain is known as the Kailash kora (pilgrimage), and for centuries it has been the goal of pilgrims and intrepid travellers alike.
---
Inspired to visit Tibet? Check out our guide for more information: