When you think of lakes in England, the vast waters of Windermere, Ullswater and Derwent Water will undoubtedly spring to mind. But the country offers so much more to explore away from the Lake District. So here we've recapped some of our favourite little-known lakes for you to discover.
Alderford Lake, Shropshire
A mile south of Whitchurch is one of those special Shropshire places that manages to be lots of things to lots of people. It used to be called Dearnford Lake, before an objection was placed by a nearby landowner who had trademarked the name Dearnford to protect the interests of his country home. Essentially Alderford is a serene spot with a lake, and a relatively modern lake at that. Created by extraction work that began in 1991 to build the Whitchurch bypass, the spring-fed lake was deemed best for trout – and so a fly-fishing location was established by the Bebbington family, who own the land.
Thoughtful landscaping with gentle slopes complemented by woodland and wildflowers have made Alderford Lake a lovely place to walk: you can circumnavigate the water (50p charge) to work up an appetite for a locally sourced breakfast, lunch or afternoon tea in Alderford Café. From spring to autumn the lake is open daily for wild swimming and canoeing, kayaking or paddle-boarding (although you will need to bring your own vessel).
Chew Valley Lake, Somerset
Just ten miles or so south of Bristol, Chew Valley Lake opened in 1956 for the purposes of supplying drinking water to the city and its surrounding area, though construction came at a cost, as it necessitated flooding the village of Moreton (listed in the Domesday Book) as well as extensive tracts of farmland; it's said that during dry periods the old village bridge can be seen poking above the surface of the water. It has since become one of England's premier fishing and birdwatching centres, with more than 250 species of birdlife catalogued in the lake environs; wintering wildfowl is especially prominent.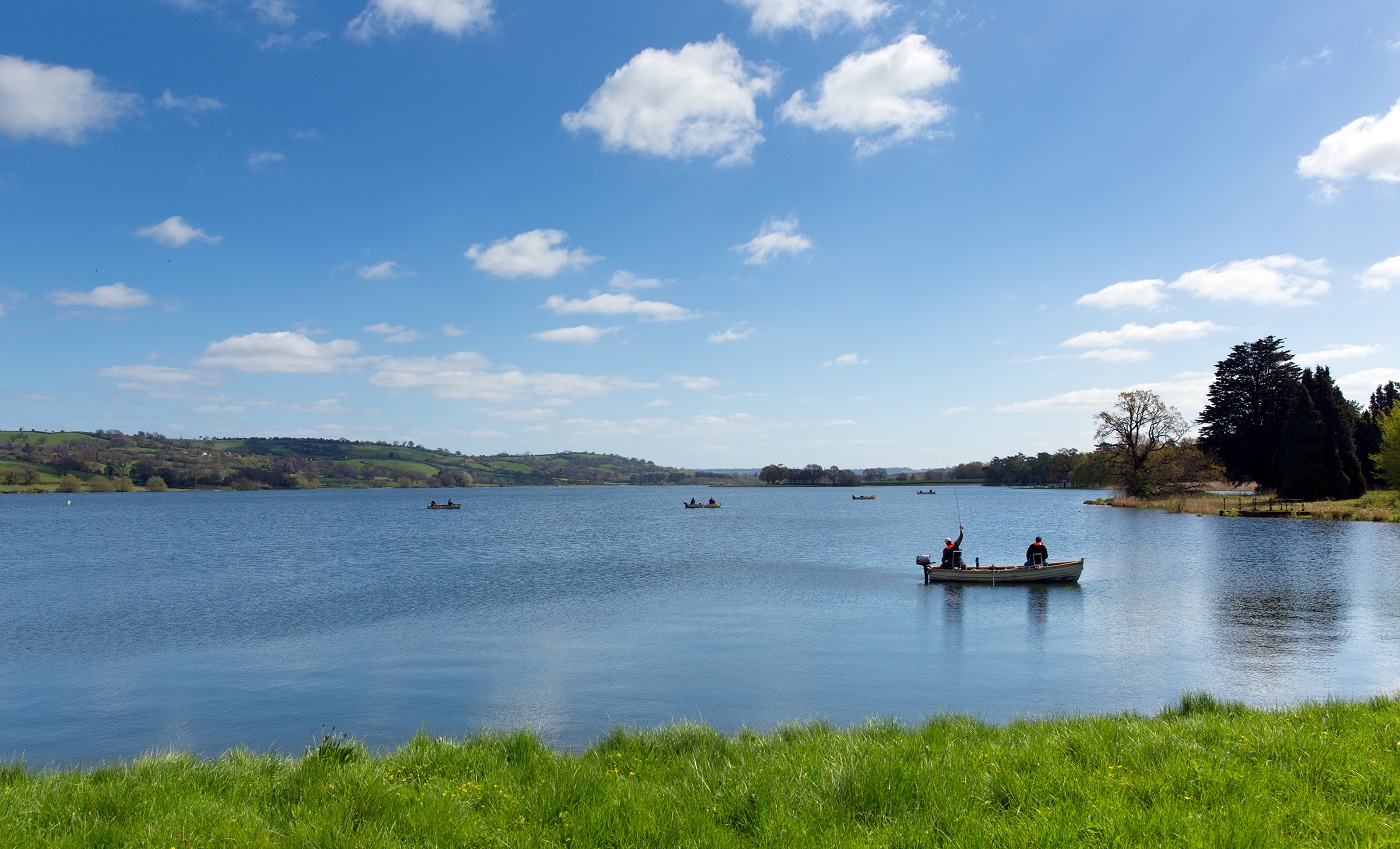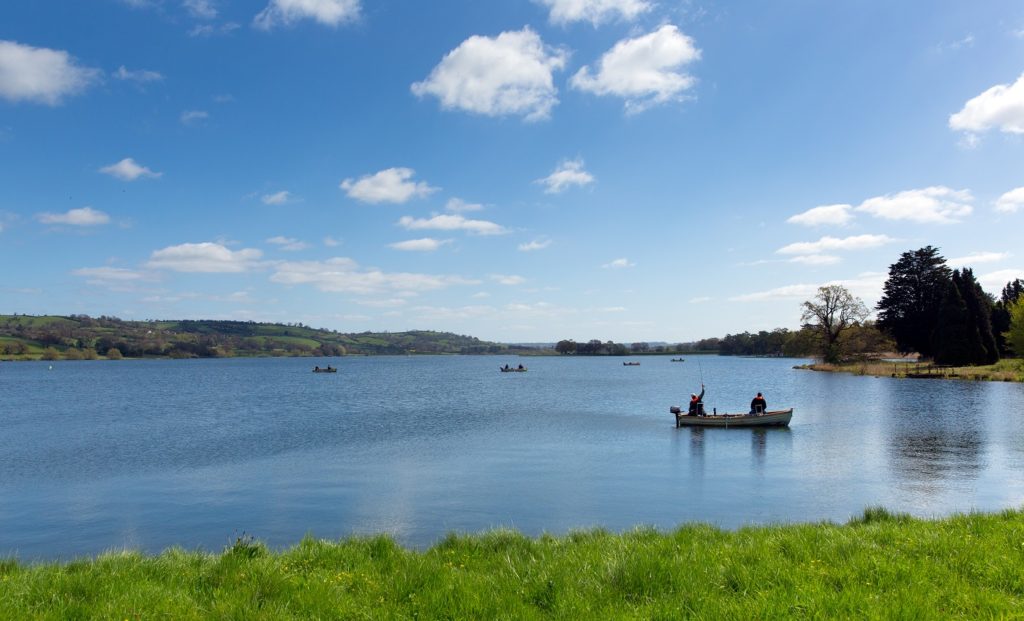 Among internationally important species to be found on the open water are shovelers, black-headed gulls and the lesser black-backed gulls, while birds of national importance include gadwalls and great crested grebes. The lake's extensive reedbeds, meanwhile, support significant numbers of reed warblers and bitterns. It's little wonder that twitchers are in their element here. Bar one hide on one of the nature trails, permits must be obtained in order to use the other five hides, which are clustered around the southern end of the lake; Herriot's Pool and Heron's Green Bay are considered the best spots.
Immediately west of Chew Valley Lake, the smaller Blagdon Lake predates the former by nearly 50 years, having been completed in 1905. It's also far more low-key than Chew, despite its reputation as one of the country's great fly-fishing venues, its bountiful stocks of brown and rainbow trout drawing anglers from all over the world.
College Lake, Buckinghamshire
Just off the B488, a couple of miles north of Tring on the 61/61A bus, lies what used to be a chalk quarry. Now, thanks to staff and volunteers at the Berks, Bucks and Oxon Wildlife Trust, College Lake Nature Reserve is home to 1,000 different wildlife species. The wetland element of the 160-acre site supports breeding waders such as lapwing and redshank all year round; visit in winter and wildfowl such as teal and widgeon might be what you spot. Some rare butterfly species such as the small blue flit among the grassland while kestrels and barn owls seek out small mammals for their meals.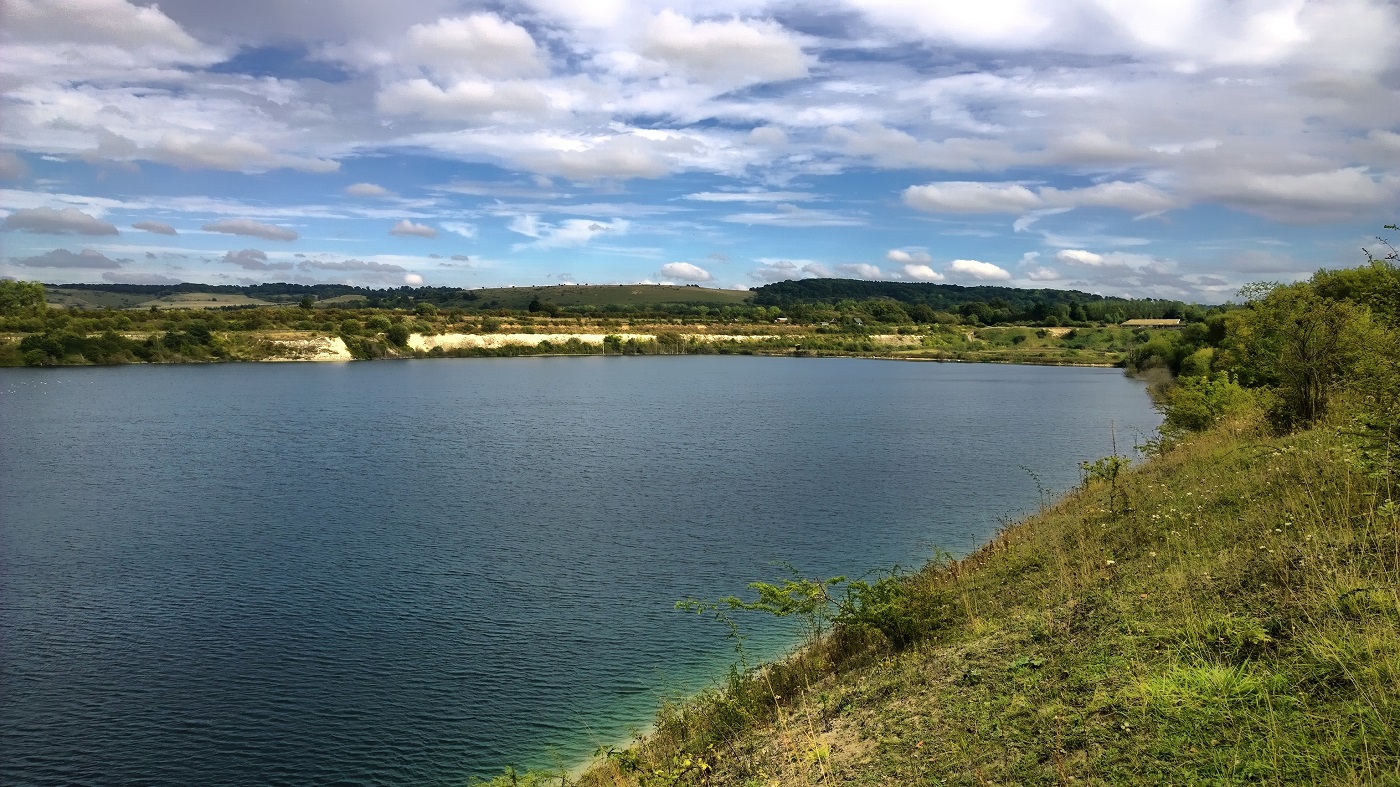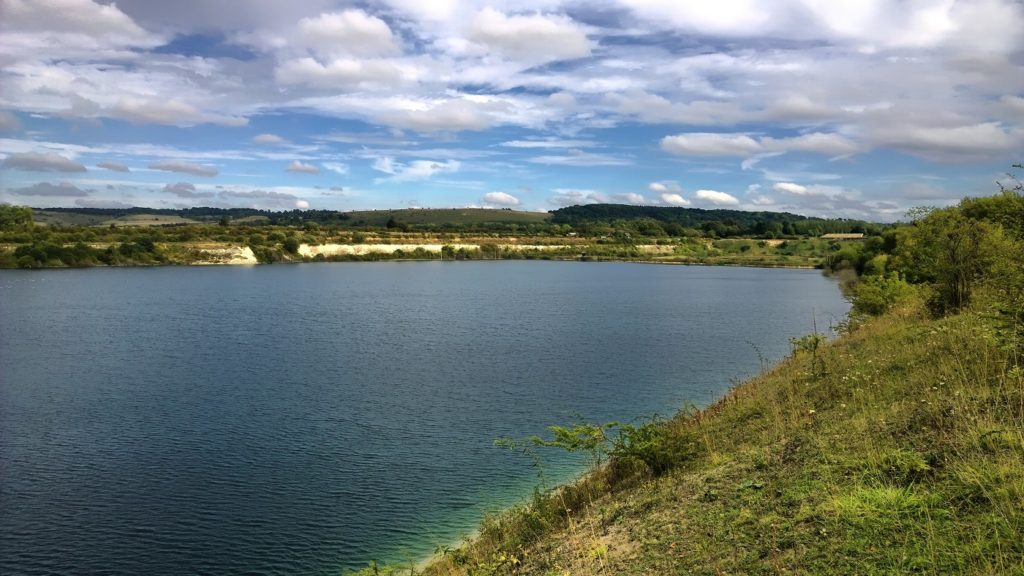 Walking round the reserve is a relaxed exercise, with gentle slopes, some surfaced paths and benches at various points. Even in the summer holidays with children around in droves, the size of the reserve helps it to remain surprisingly tranquil – apart from those noisy Canada geese. Whether you're buzzing around the bee centre, lurking near one of the 11 bird hides or marvelling at the colourful display of cornfield flowers in early summer, there is always something to look out for.
Lymm Dam, Cheshire
A popular local beauty spot, Lymm Dam is a manmade lake created in 1824 when the turnpike road (now the A56) was built across the valley. A footpath leads right round it, sometimes down by the water's edge, sometimes threading through the surrounding woodland of oak, beech, ash and sycamore. There are always wildfowl cruising across the water, and herons keeping a beady eye out for the many resident fish; if you're lucky, you'll spot the kingfishers that nest here or see the great crested grebes performing their bobbing, balletic courtship display in spring.On summer evenings there are bats on the wing (pipistrelles, noctules and Daubenton's); in winter, lovely clear views across the frosty lake to St Mary's church.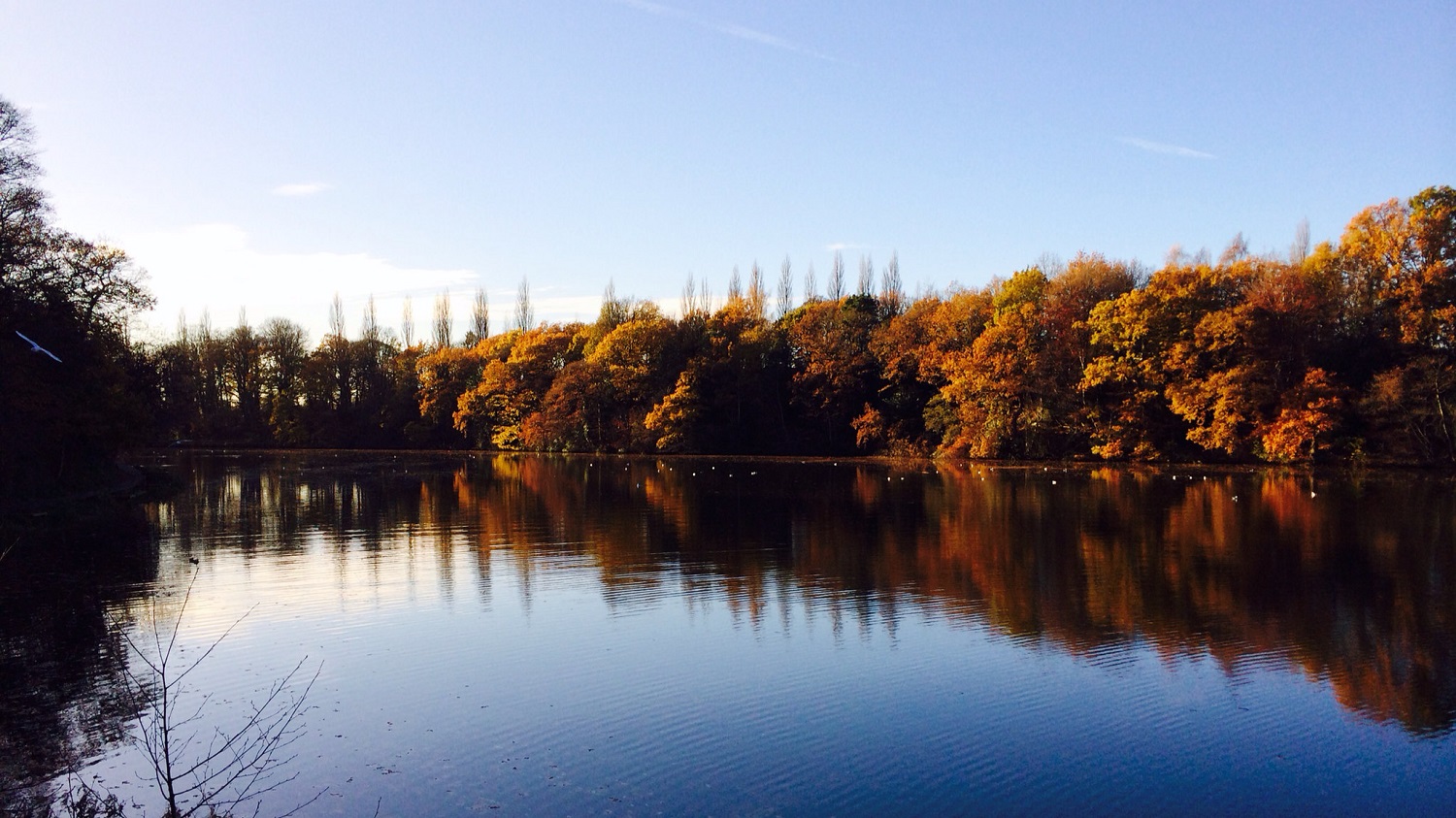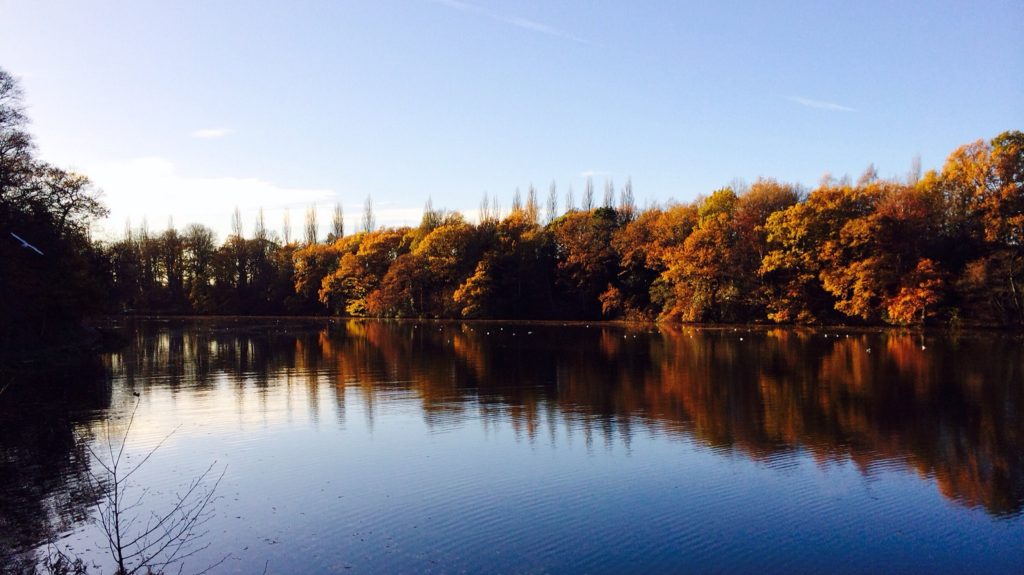 At the southern end of the lake is the broad, ornamental Crosfield Bridge. If it seems incongruously grand in its out-of-the-way setting, that's because it was originally intended to be part of a far larger scheme. In the early 20th century, Lymm Dam and the lands around it, which then formed the Beechwood Estate, were bought by William Hesketh Lever of Port Sunlight fame, who intended to create another garden village on the site. The plan was eventually abandoned but not before some of the early landscaping had been completed – this bridge; The Avenue, lined with Lombardy poplars, which runs off it; Lakeside Road on the west side of the water; and the bridleway on the east.
The Mere, Shropshire
Shropshire's largest and most dramatic glacial lake is at the east end of Ellesmere and known simply as the Mere. Perhaps inevitably, a myth has grown up about the Mere's formation. It seems a mean old woman named Mrs Ellis wouldn't share the water pump on her property, inflicting hardship on her neighbours. As is usually the case in folklore, selfishness did not go unpunished and one night Mrs Ellis's well overflowed. In daylight, neither she nor the water pump could be found, but an enormous lake had appeared. Ellis's mere. Although the legend was contrived to fit the place name, it's intriguing to think that Ellesmere almost certainly does mean 'lake belonging to Ellis' (or maybe Elli or Elia).


The benches by the Mere provide a great spot to sit and listen to ducks laughing. You can buy grains to feed the waterfowl (and an ice cream for you, perhaps) from the kiosk near the Boathouse. On sunny weekends and school holidays you can hire charmingly old-fashioned rowboats. Look out to the heron island in the middle of the Mere. This was formed when spoil, cut to create the Garden Terrace, was tipped into the frozen mere. When the ice thawed a mound of earth was left protruding from the water. The 'island' appeared in the same year Napoleon invaded Russia (1812) and hence it's called Moscow Island.
Radipole Lake, Dorset
This lake – which flows into Weymouth Harbour – and the surrounding wetland are home to an impressive line-up of bird species, including rare bitterns and Cetti's warblers. You don't need to be a knowledgeable ornithologist to enjoy the reserve – the visitor centre and handy display boards make it accessible to everyone.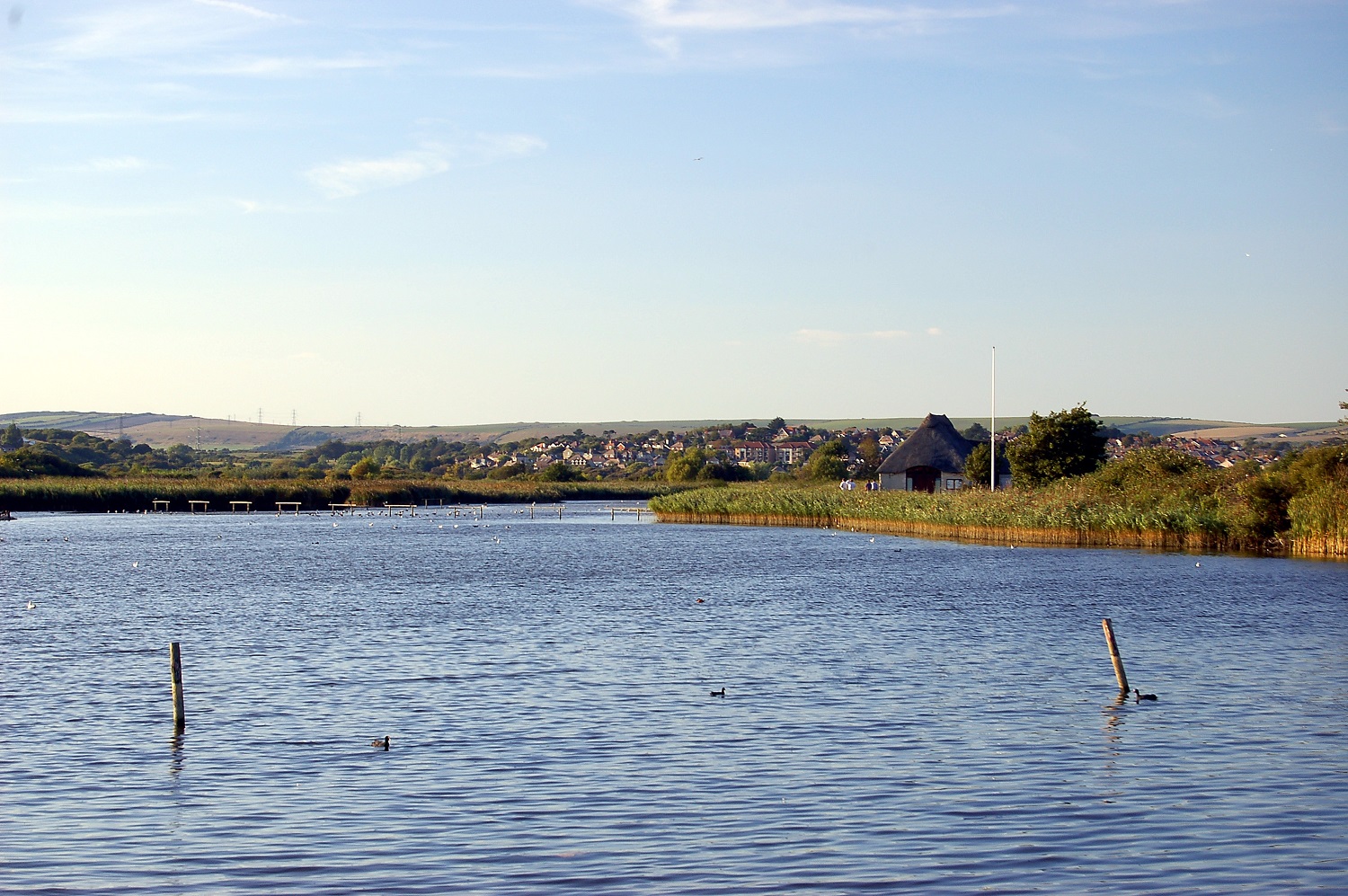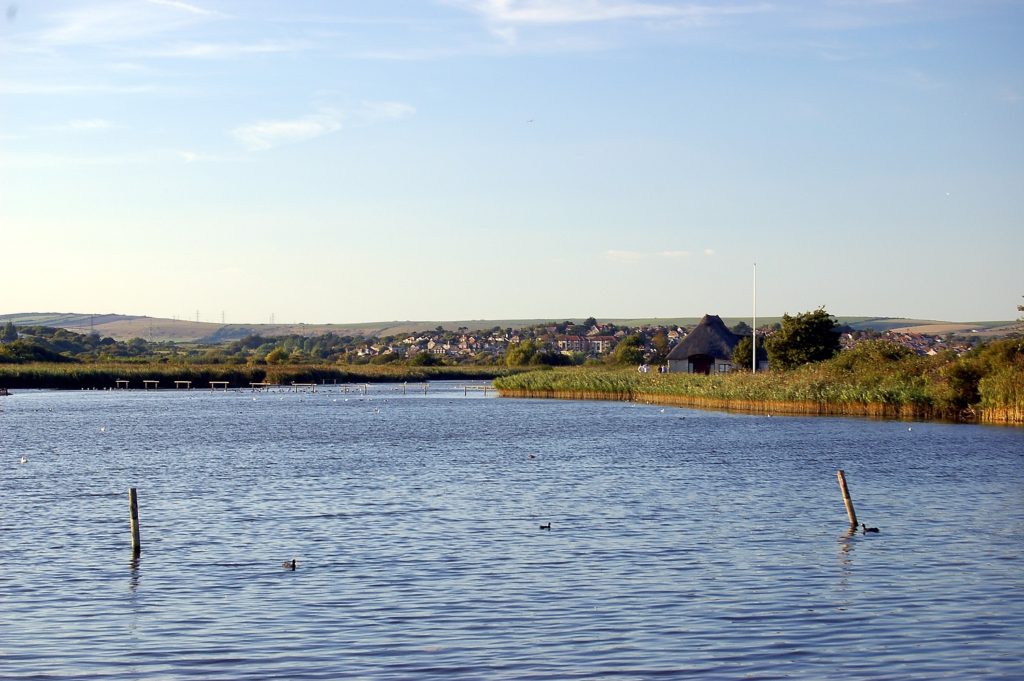 Simply getting away from the hustle and bustle and wandering through the wetland is a joy. Children can be entertained with specially created trails, bird events, and during the summer, family activities such as pond dipping and bug hunts, while paths make the reserve accessible to wheelchairs and pushchairs.
Sunbiggin Tarn, Yorkshire Dales
Lakes tend to be few and far between in limestone areas where water disappears underground through the porous rocks of the hillsides. Sunbiggin Tarn's rarity makes it popular with wildlife and visiting humans alike. In summertime, a large colony of black-headed gulls nest here as well as significant numbers of other waterbirds, like wigeon, gadwall, little grebe and water rail. At other times of year it's an important migration stop-off for many other birds – ospreys often call in for a fish supper.
Among birdwatchers this place is probably best known for its spectacular autumn starling roost displays. This phenomenon, known as a murmuration, involves tens of thousands of birds and is one of the country's largest. Fortunately for us, murmurations are fairly predictable events, happening at dusk on most autumn and winter evenings.
---
More information
Discover more of England's hidden corners in our Slow Travel series: