Written by Bradt Travel Guides
There are plenty of opportunities to get active in Malawi – from watersports on the lake to horseriding, hiking and more. Here are some of our favourites.
Snorkelling and diving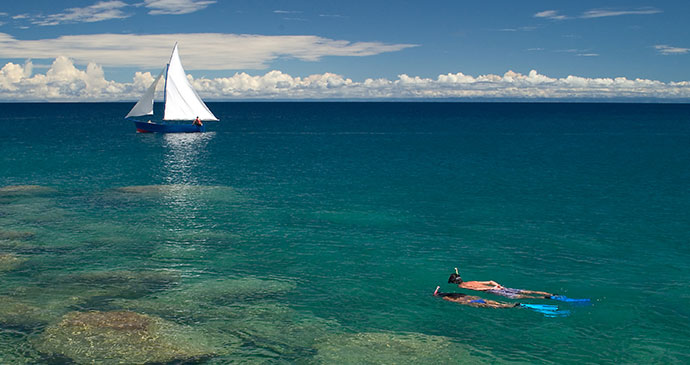 The wealth of freshwater fish in Lake Malawi makes snorkelling in its waters an unmissable experience © Malawi Tourism, www.malawitourism.com
Landlocked she may be, but Malawi's freshwater lake provides ample opportunities for some of the best snorkelling and diving in Africa. What's more, the diversity of freshwater fish in this UNESCO-listed national park is extraordinary, with over 850 recorded species and more awaiting formal discovery – that's more than Europe and North America combined. Popular spots include Otter Point, Mitande Point and Chizumulu Island – take time out from the Big Five to explore appreciate this remarkable underwater environment.
Horseriding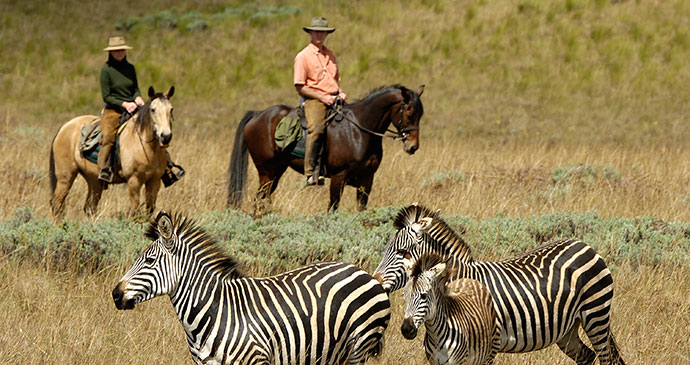 A safari on horseback is an excellent way to get up close and personal with Malawi's wildlife © Malawi Tourism, www.malawitourism.com
Fancy exploring Malawi on horseback? The village of Kande is home to the country's top commercial stable and offers horseriding opportunities for all ability levels, including day rides through to longer-term volunteering packages. Spend a day riding through local villages and bush rounded off by a bareback swim in the lake. Zomba Plateau is also a great place to ride – exploring the mountain on horseback, taking in the rich birdlife, is an enchanting experience.
Kayaking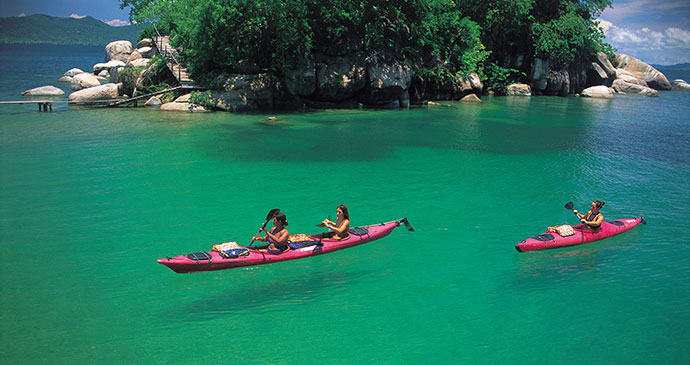 Active travellers will welcome the chance to kayak around the still waters of Lake Malawi © Kayak Africa
What could be better than a serene paddle through the cichlid-rich waters of Lake Malawi? Or perhaps you fancy a multi-day kayak through some of Malawi's more remote scenery. Ruarwe is among the most isolated lakeshore settlements in the country. Adventurous kayaking can be organised from here and allows those with enough time to spare the chance to explore this landscape of tumbling waterfalls, lush riparian forest and steep wooded slopes teeming with samango monkeys, baboons, fish eagles and other birds – tempted?
Mountain biking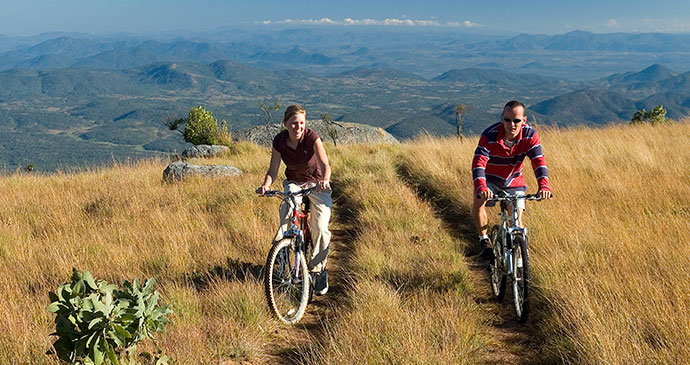 Cycling Malawi's dust roads allows you to explore areas inaccessible to other tourists © Malawi Tourism, www.malawitourism.com
With two extensive mountain ranges, Malawi provides some fantastic opportunities for mountain biking. In the north, and our top pick, the Nyika National Park is home to the largest mountain range in the country and boasts wonderful montane scenery like no other in Malawi. Rich in in scenic spots and wildlife, and with an extensive network of roads and trails – what better way to explore it than on a bike?
If you're in Malawi in June, make sure you check out the Luwawa International Charity Mountain Bike through the South Viphya Forest Reserve where cyclists are encouraged to enter the race sponsored in aid of local charities.
---
Treat yourself to 10% off our brand new Malawi guide: