Somewhere in the dunes of the Namib Desert along the Skeleton Coast, it's a mystery where, German-Namibian installation artist Max Siedentopf has set up a most unusual exhibit. Six speakers resting on dramatic white plinths are connected up to an MP3 player programmed to play just one song in a continuous loop. The relentless desert sun fuels the installation via solar-powered batteries to attempt to achieve the artist's aim to keep it going for all eternity.
And which song? Africa by Toto. Of course.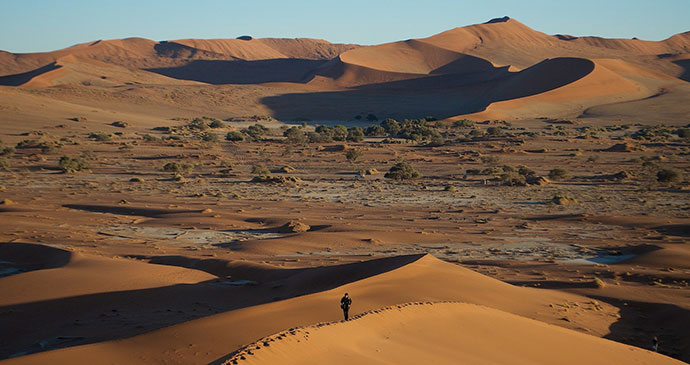 Despite achieving only one week at the top of the US charts and peaking at number 3 in the UK, the song has endured since it was first heard in 1982. Its popularity is evidenced by more than 489 million views on YouTube. One viewer quipped: 'This song was so good they named a whole continent after it'.
Siedentopf won't reveal the exact location of the work and has said that it is 'like a treasure that only the most loyal of Toto fans can find'.
Discover more here.
---
More information
Keen to learn more about the Namib Desert? Discover the wonders of this country with the help of our guidebook: