Simon Urwin is an award-winning travel photographer and writer whose work has been recognised by the likes of Nikon, the Association of Photographers, Taylor Wessing and National Geographic.
Travel has always fascinated Simon, who continues to visit the four corners of the world in search of naturally beautiful, often hidden photographic stories, which shine a different light on a destination, and allow for a deeper understanding of its culture and traditions. Here, he shares some of his favourite encounters.
The oldest teahouse in China, Sichuan province
According to an old Chinese proverb: 'In Sichuan you'll see more teahouses than sunny days'. Despite their ubiquity in the province none can compare with the Guanyin Pavilion, said to be the oldest in the country.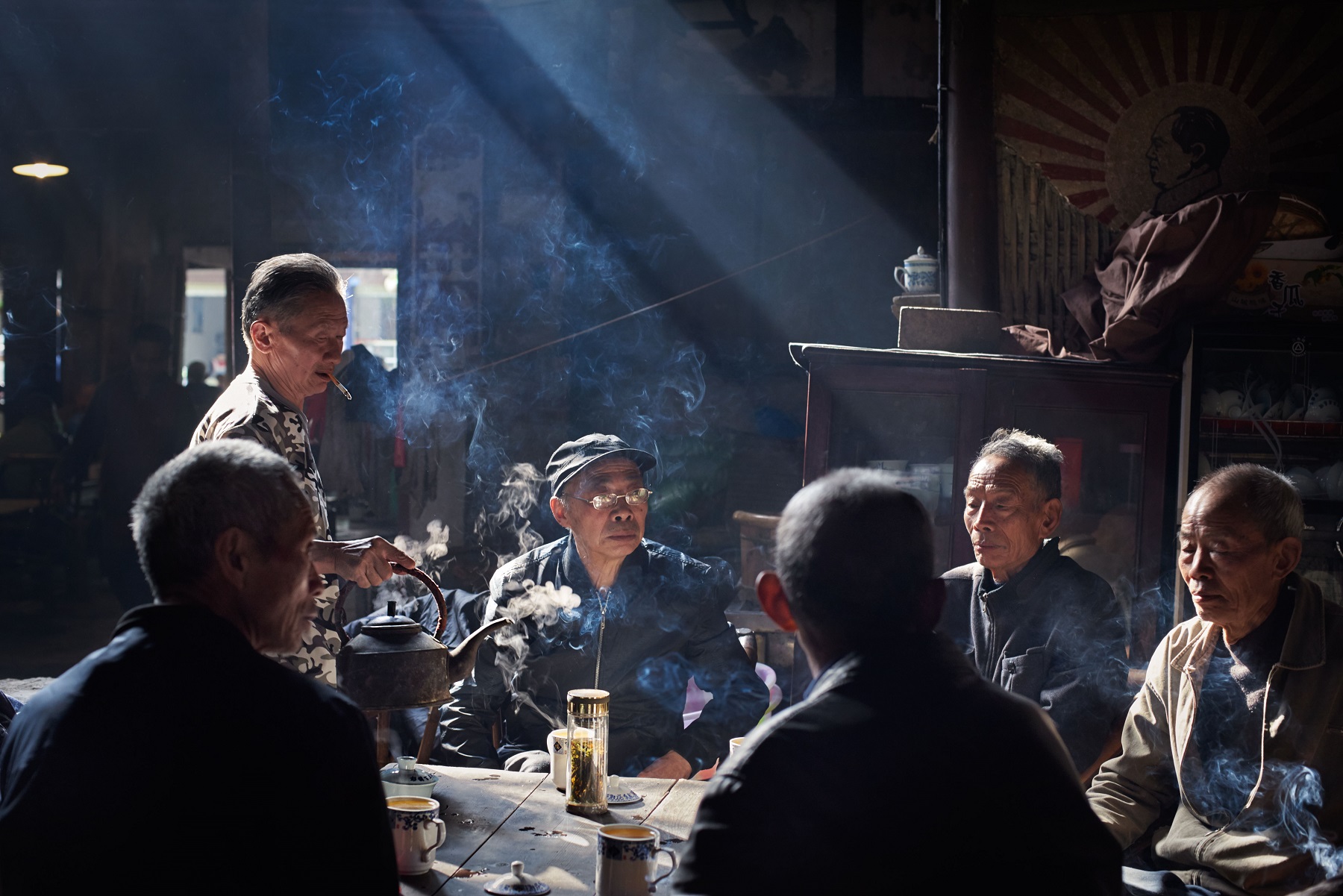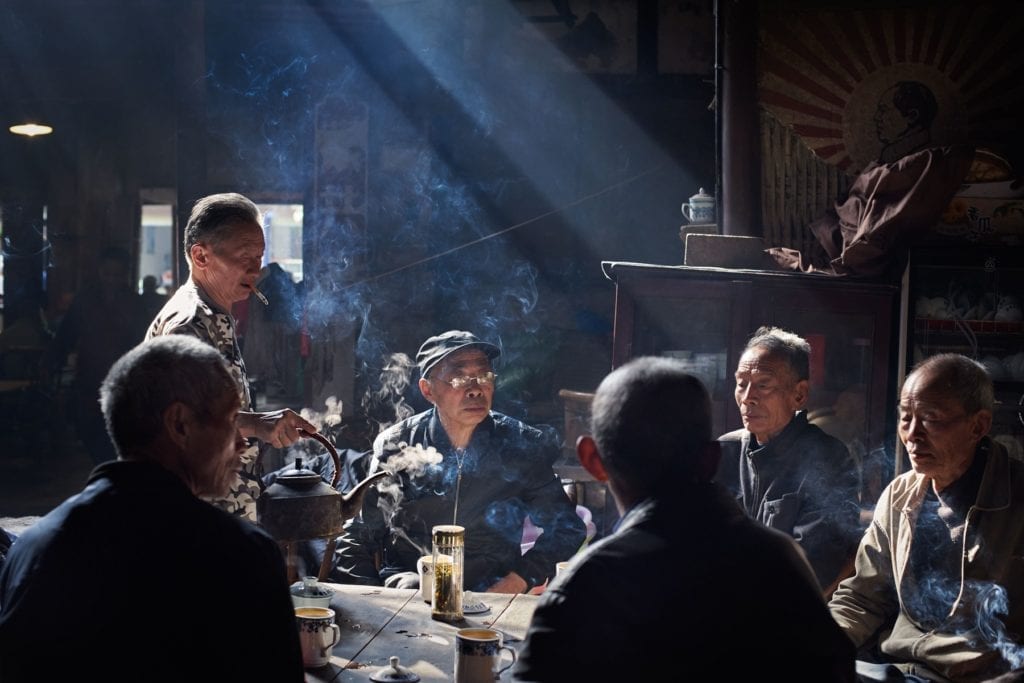 I stumbled across it almost by accident – a wonderful 300-year-old bamboo and mud building complete with striking Communist propaganda on the walls and full of characters straight out of Central Casting. I hung out there for two days – this group, handily sitting under a hole in the roof, might look like the Mafia, but were a friendly bunch who spent all day chain-smoking, drinking jasmine tea and gossiping about their health and the local farming news.
Traditional bathhouse, Tokyo, Japan
In a society bound by etiquette, the Japanese sento (traditional public bathhouse) is a haven for locals where they can shed both clothes and inhibitions, enjoying hadaka no tsukiai (naked kinship) with their fellow bathers as they escape the intense pressures of modern daily life.
This old bathhouse in the suburbs of the capital features a mural painting of Mount Fuji – considered a harbinger of good luck.
It's inspired by the art of the legendary Hokusai and is designed to allow the metropolitan bather to lose themselves, as if in nature.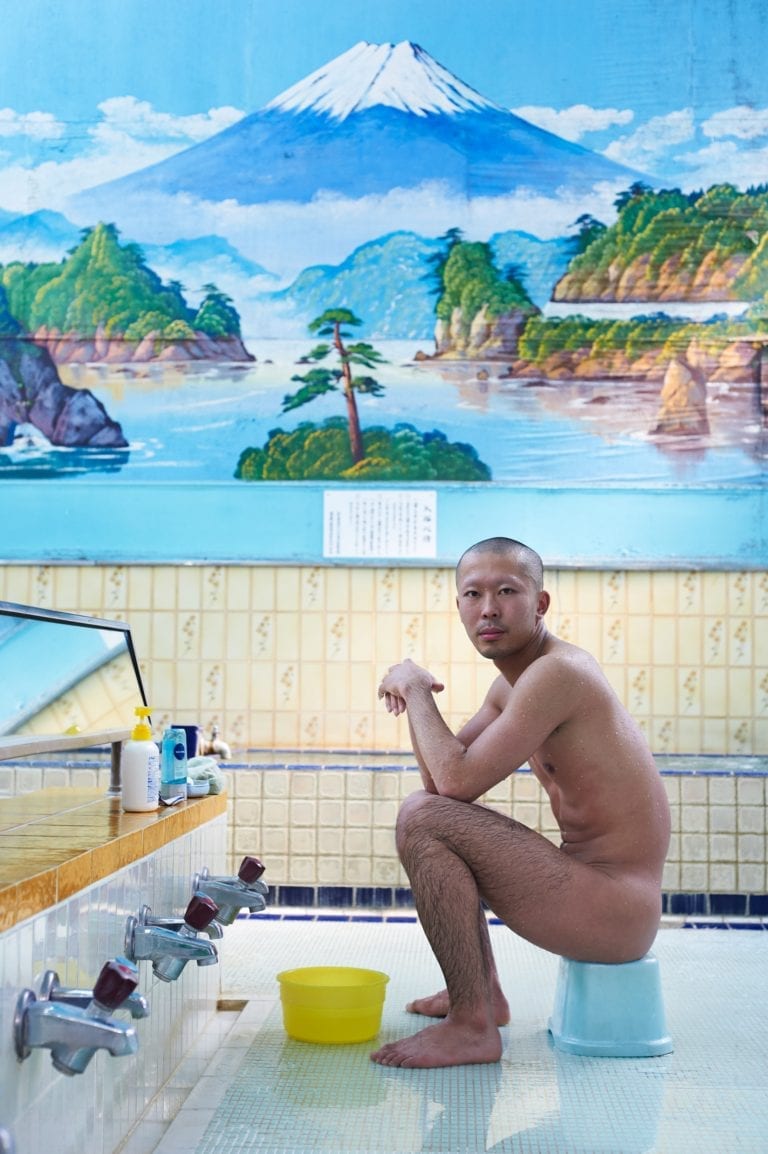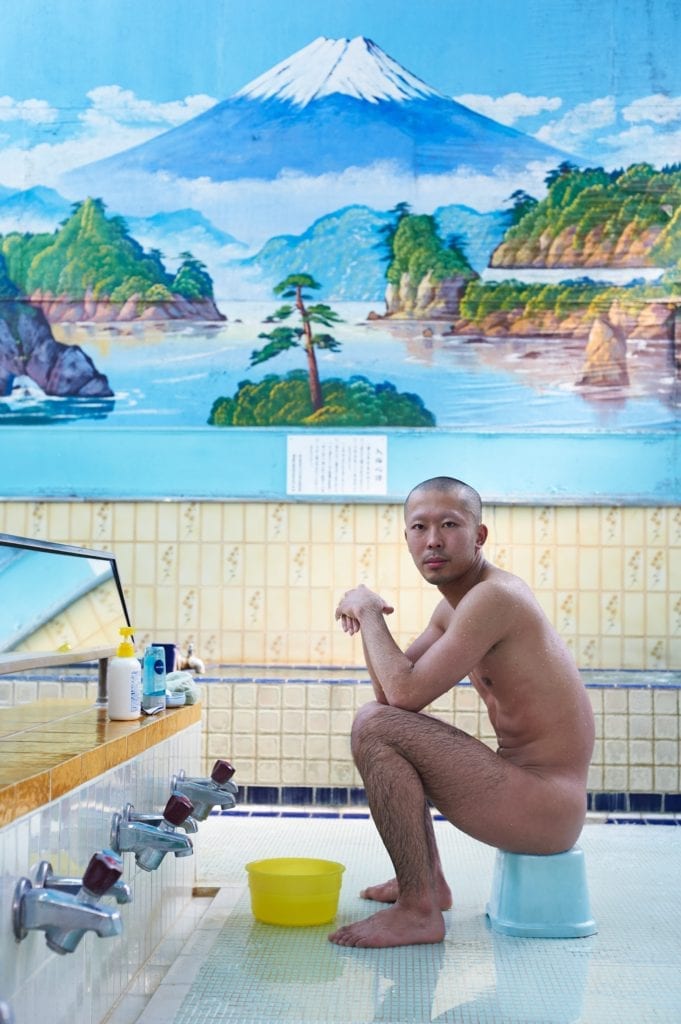 Medicine man, Sichuan, China
Qingyuan Xu is a traditional medicine practitioner I came across in a suburb of Chengdu. He was awaiting his first patient of the day in his makeshift surgery (a garage attached to his house) along with his wife – who was smoking a celebratory cigarette having been recently cured of leukaemia by her husband.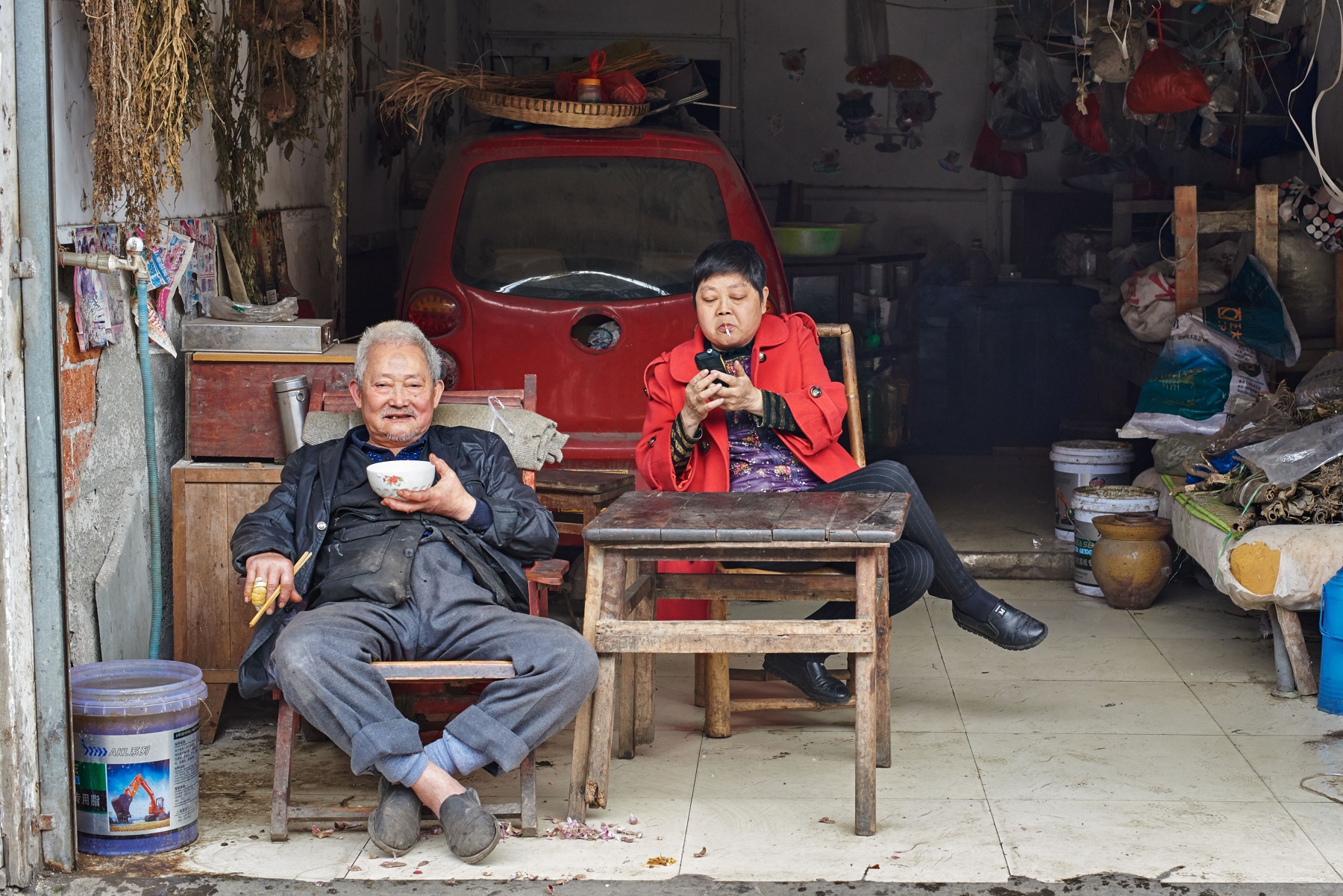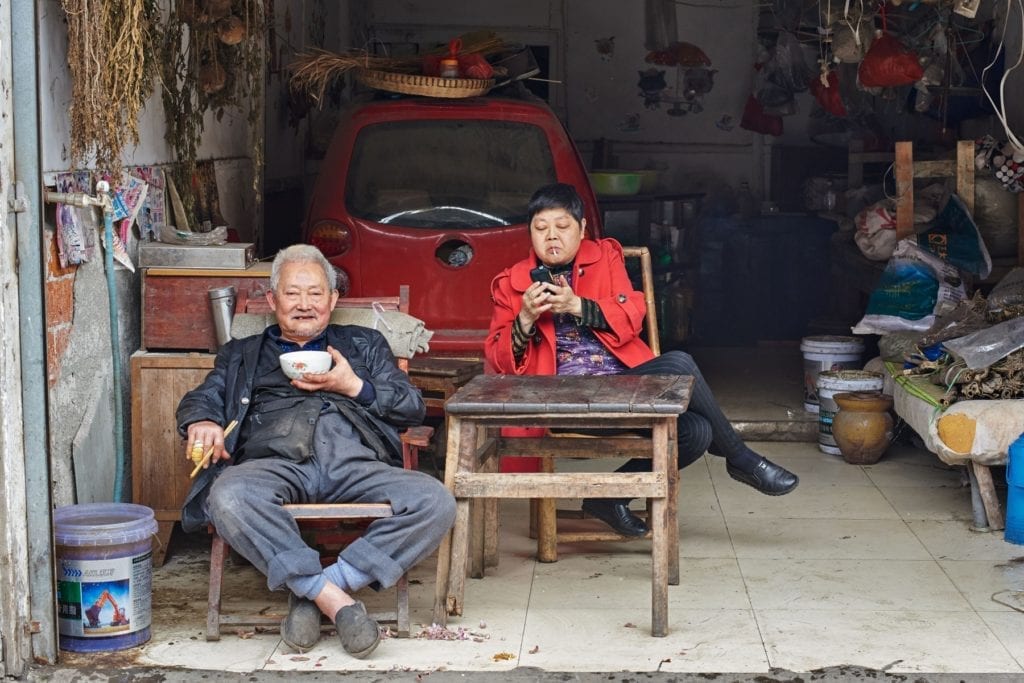 "I made a special tea from snakes", he told me. "I dried the hoods of cobras, then powdered them. It's a powerful brew – capable of treating almost anything."
Boy monk, Paro, Bhutan
I gained special permission to shoot in a monastery prayer room located in a valley outside the Bhutanese city of Paro.
The young monks sat studying with their prayer books all morning, their faces getting slowly brighter as the sun rose above the mountaintops, flooding the room with this kind of divine light.
The boy was a total natural on camera – totally unfazed by my frantic beating of carpets and the lighting of more incense to put more dust and smoke in the air and draw out more detail in the beam of light.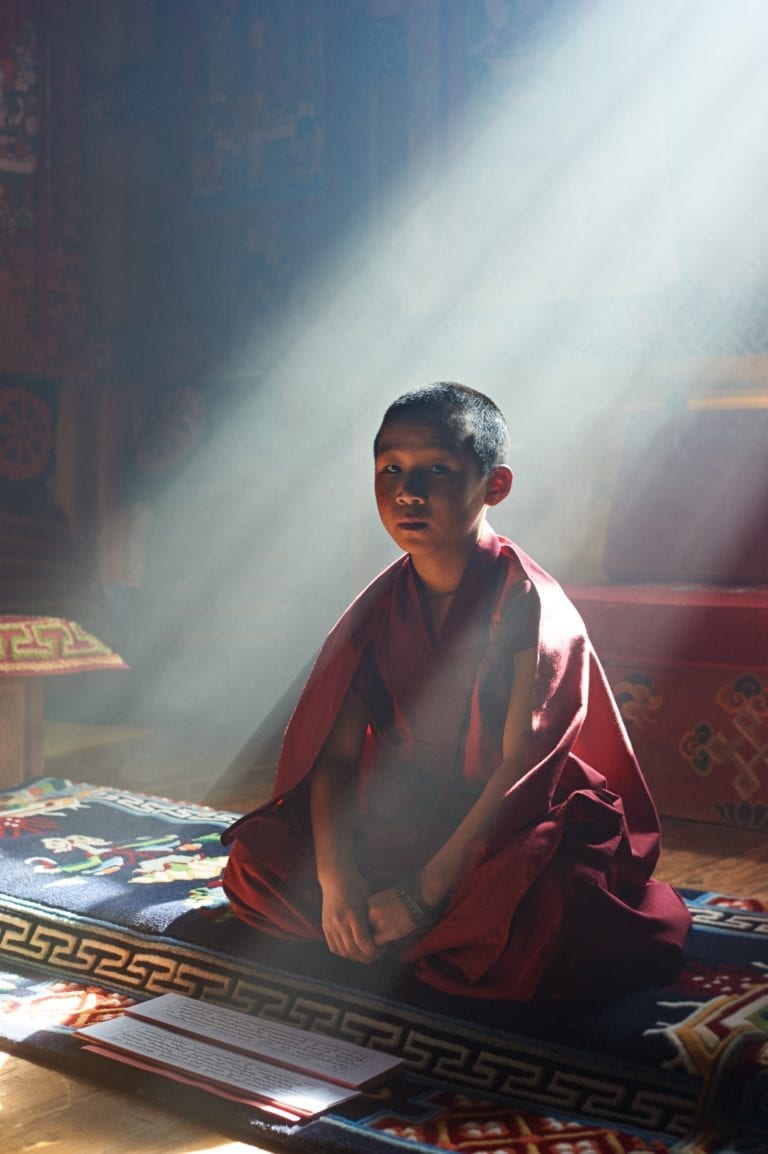 Maiko (trainee geisha), Kyoto, Japan
I sometimes work with fixers on location in order to gain access to people and places that would otherwise be impossible, especially on fast turnaround shoots. My fixer in Kyoto, Noriko, had developed great contacts over the years with a geisha house in the historic Gion district and I was granted 15 minutes with 'Tomitsuyu' (her maiko moniker, I was not allowed to know her real name).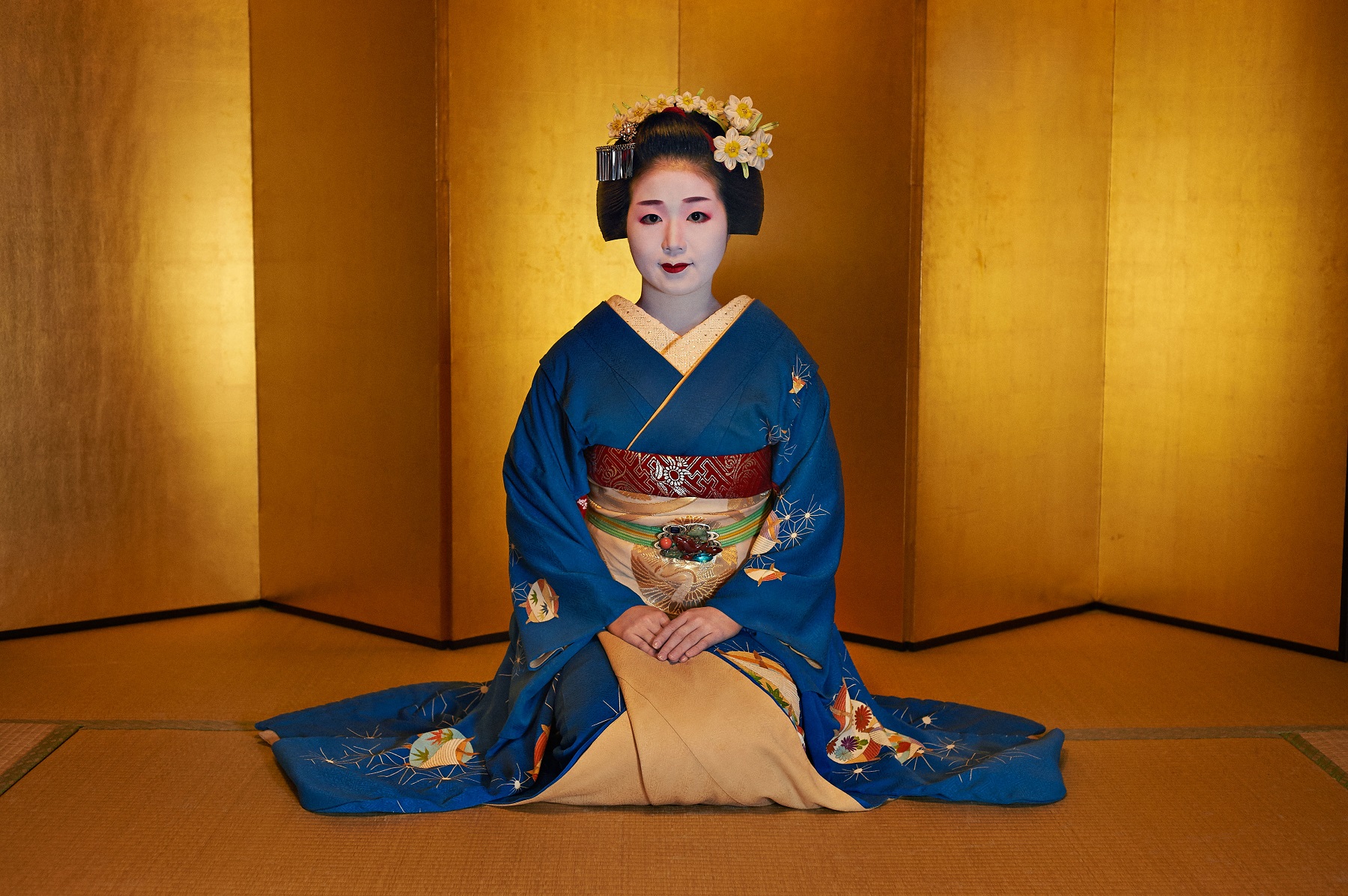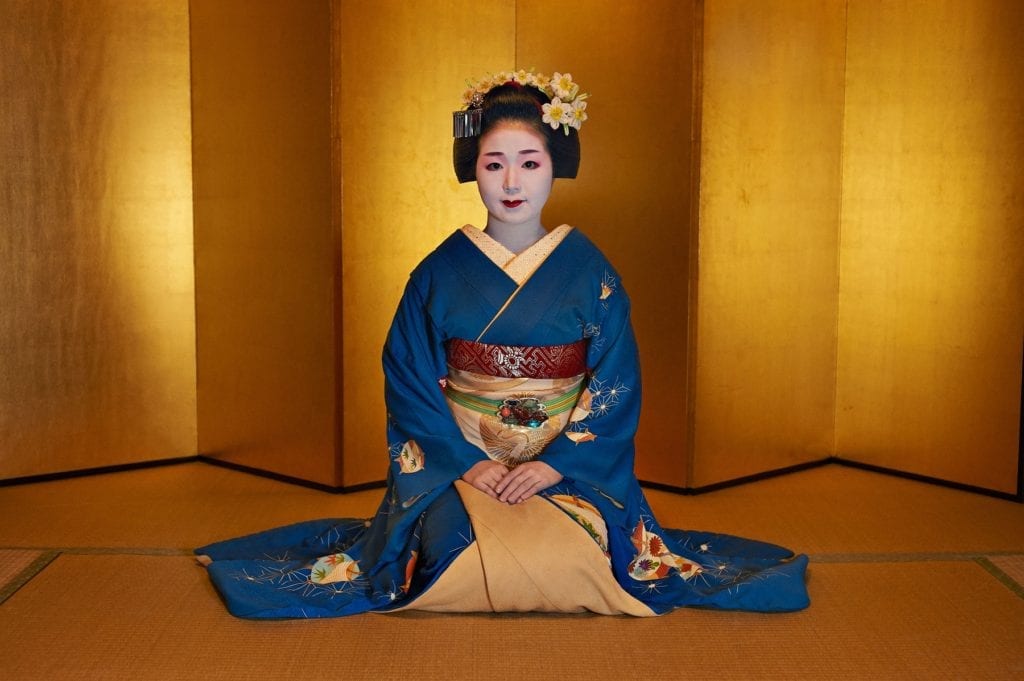 She spoke in a high-pitched voice to accentuate her youth, and told me a little of her life; that she had reached her final year of maiko studies and relished the learning of traditional Japanese arts, especially flower arranging.
I asked about the decorations in her hair, which she had chosen specially to reflect the arrival of spring. "I love the blossom season," she told me in a girlish tone, "but it goes quickly. It is a reminder that life is short, and we must live it well and wisely."
Tibetan girl, Himalayas
A Khampa ethnic Tibetan girl in her traditional lhosa (New Year) dress in a remote village in the Himalayas.
I rarely shoot with anything other than available natural light, except for occasionally popping open a reflector to bounce some extra catch-light into the eyes, as I did for this portrait, the lead image in a feature for Sidetracked adventure magazine.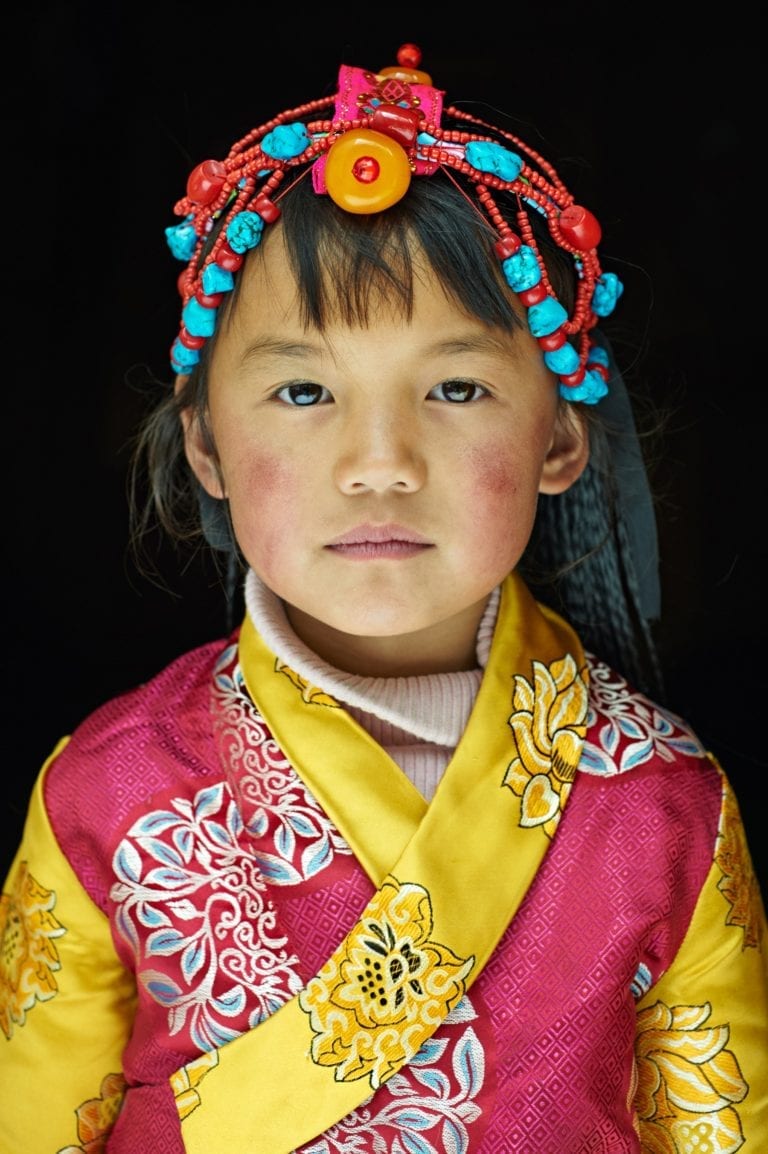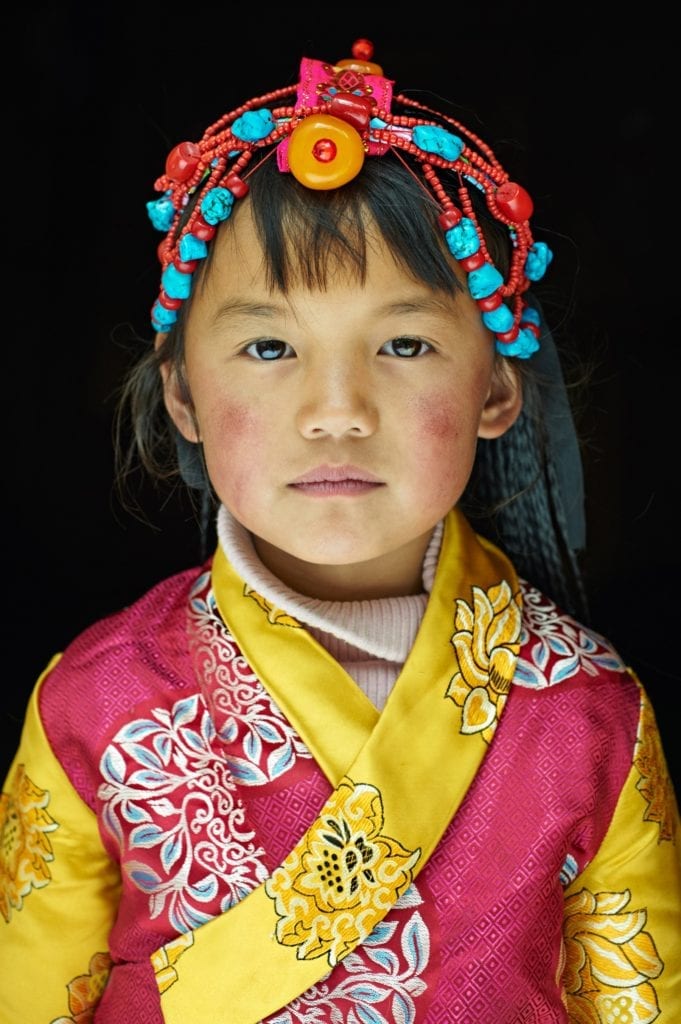 Bedouin, Socotra, Yemen
Getting to the island of Socotra, far off the coast of Yemen, is a challenge in itself. Reaching this high plateau to stay with Hamed, a Bedouin goat farmer, was yet another; it involved a punishing 5-hour climb up and down sheer river cliffs in blinding midday sun carrying 15kg of kit.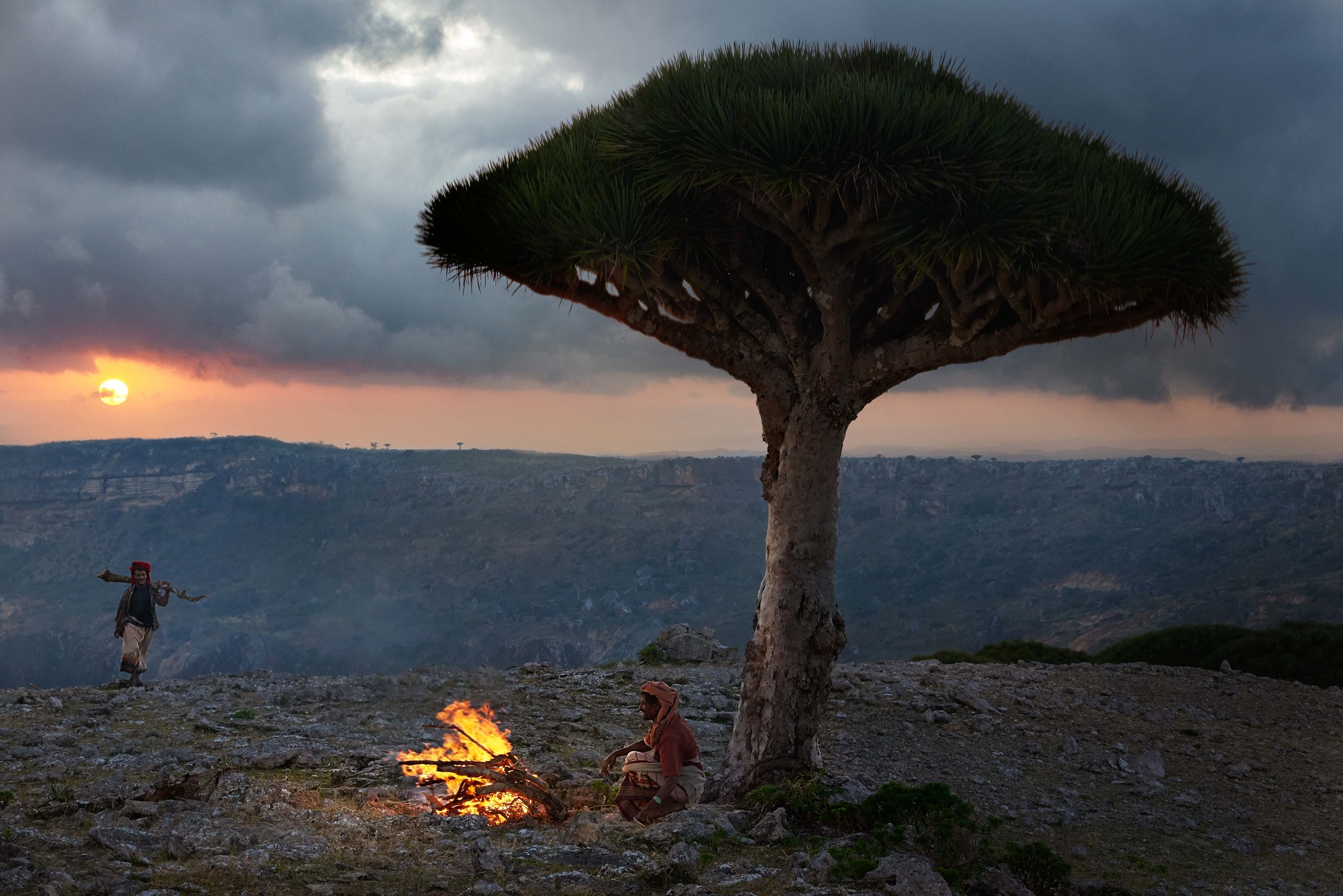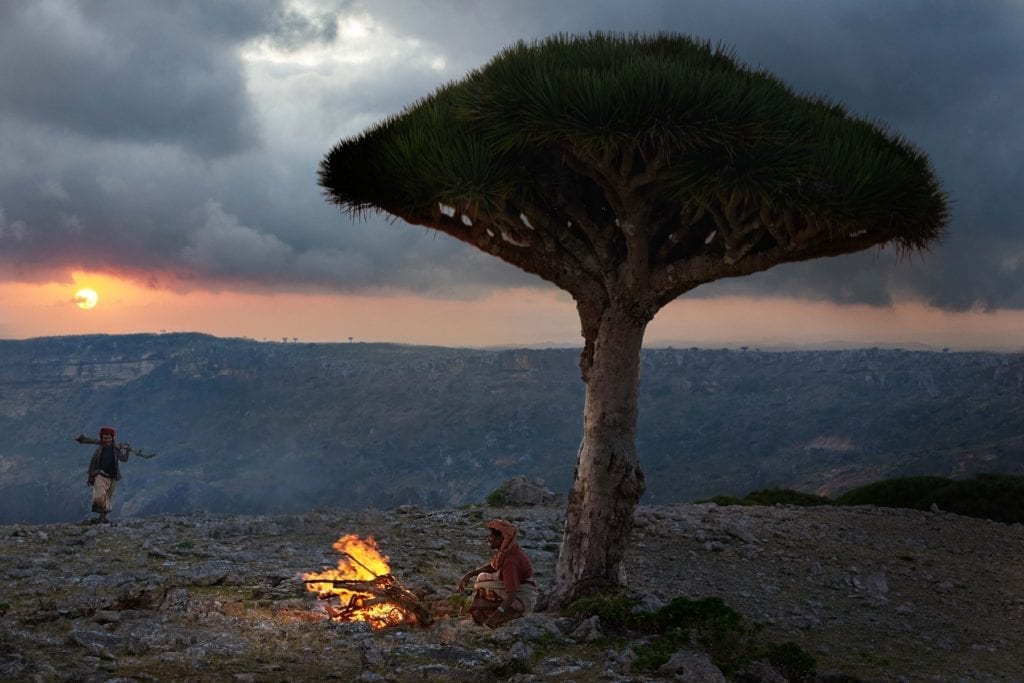 When we eventually reached his home, he lit a fire under one of Socotra's iconic dragons' blood trees and he told me how the village was once haunted by the island's most fearsome djinnia (female spirit) who had an iron leg and claws on one hand. According to local legend, she spent years frightening the villagers at night, a reign of terror that only came to an end when she was killed in a night-long battle with an ox.
Yellow hat monks, Tibet
Long after most travellers had left Tashilhunpo Monastery for the day, a hundred young men flooded from the prayer hall, hurriedly pulling on their long red boots and brilliant yellow headwear resembling cockerels' combs.
They formed a regimented circle around the courtyard where, for the next two hours, they boomed out their reaffirmations and mantras, swaying in unison as their chanting voices reverberated around the historic stone walls and through the solar plexus of the few of us privileged enough to witness this profoundly moving spectacle.
Editorial work may not be particularly lucrative, but experiences like this one are totally priceless.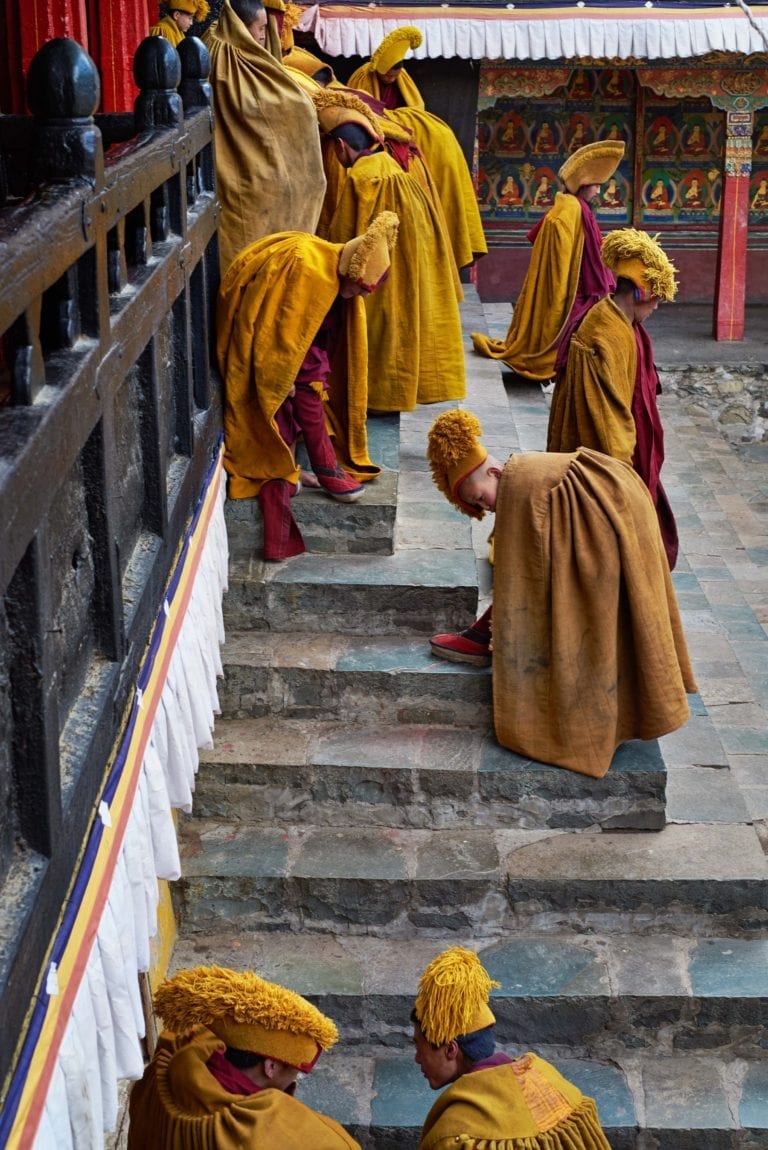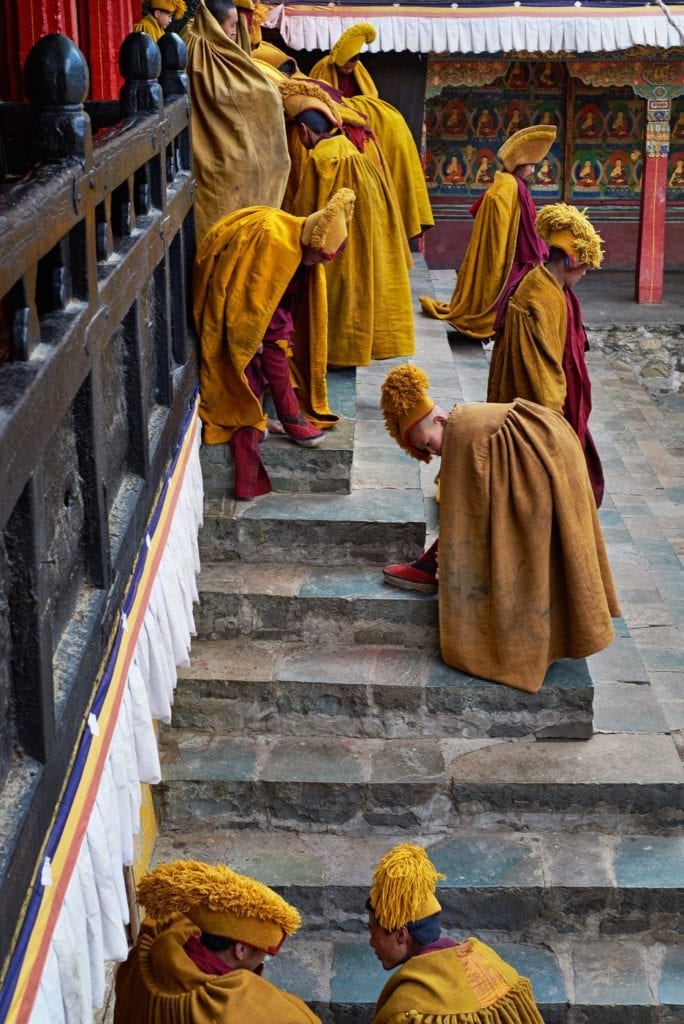 River baptism, Israel
A traditional baptism in a tributary of the River Jordan in the Golan Heights, Israel, which involved me being neck deep for a considerable amount of time in freezing cold water.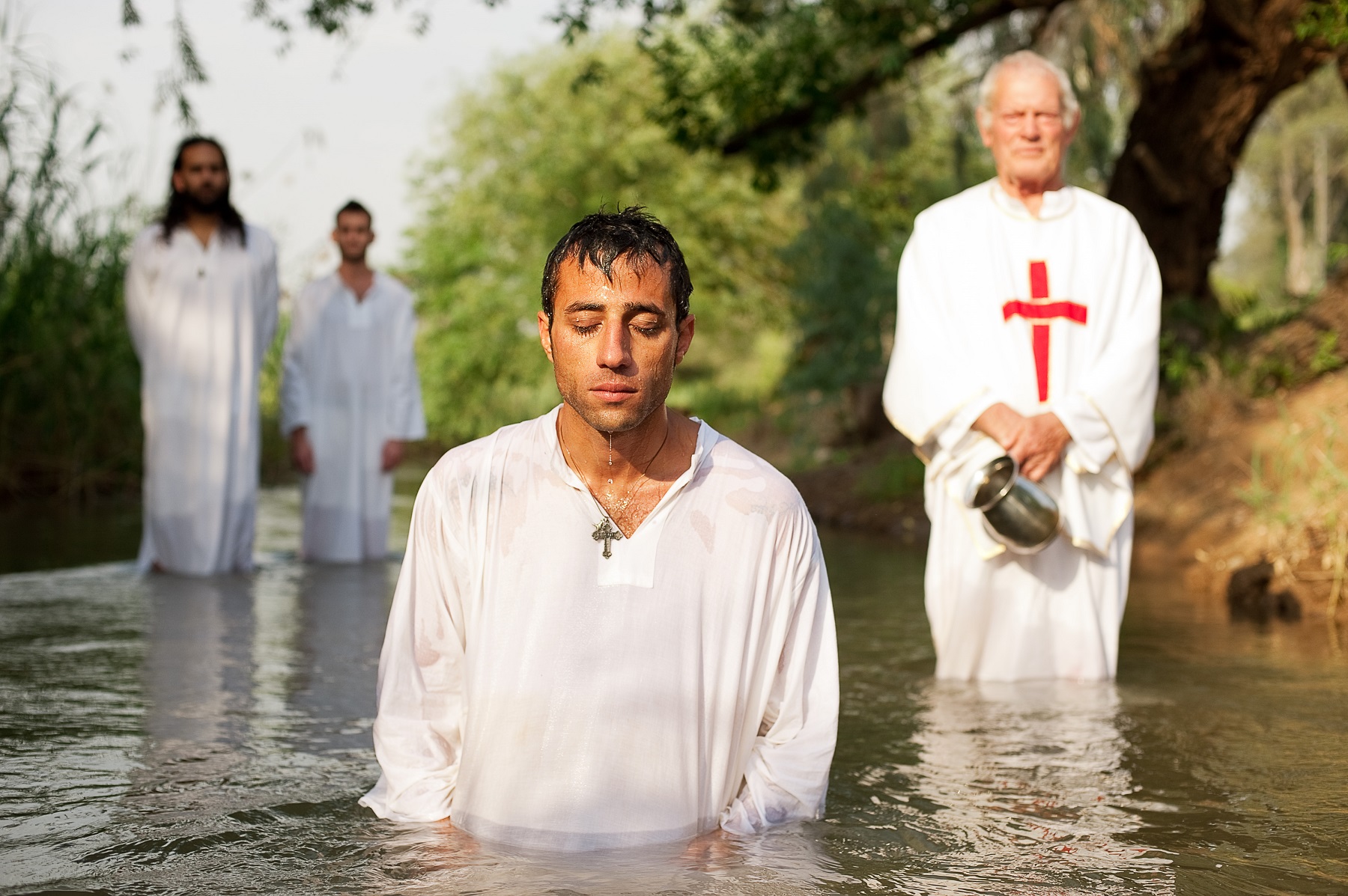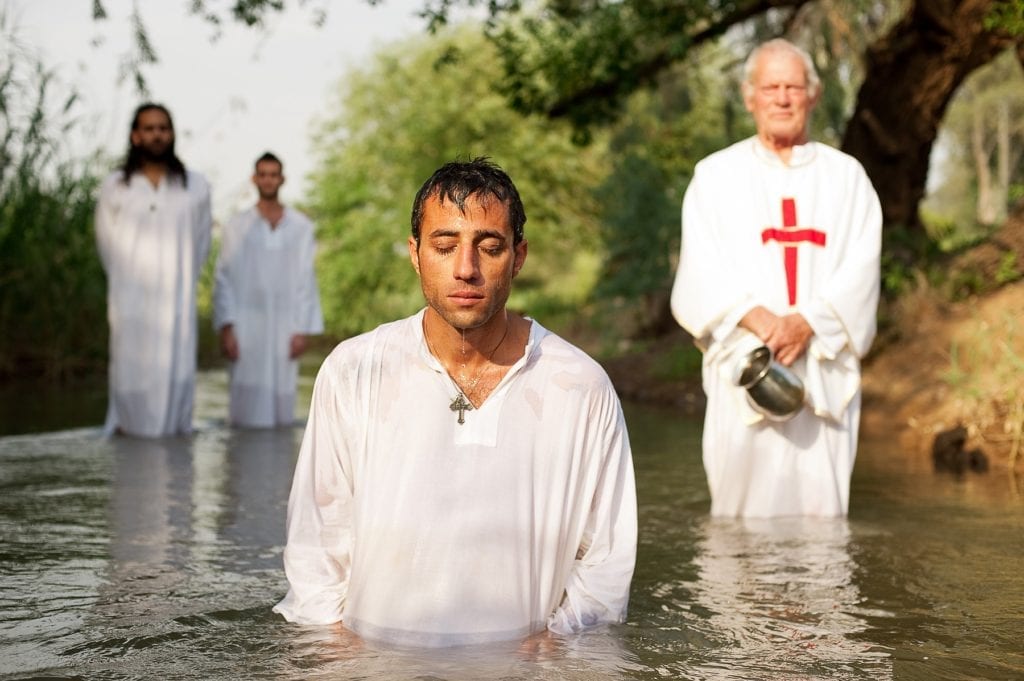 It reminded me of one of the best pieces of advice I've ever been given as a photographer – that people should never be able to tell how tall you are by the pictures you take. So don't just stand there clicking away – if it suits the image get flat on the ground, climb a tree or find an alternative angle, even if it means getting soaking wet.
Prayer beads, Tibetan Himalayas
I spent a couple of days in the Himalayan village of Jiabi, hanging out with the locals and watching their daily Buddhist rituals.
They all rose early to attend to their 'Smoking Buddhas', lighting bundles of sacred juniper in outdoor fireplaces as an offering to appease the mountain gods.
All day long prayer wheels were turned and prayer beads were toyed with. Before night fell they shut their heavy wooden doors tight against the chilly mountain night, each door decorated with the image of a guardian spirit; a fearsome character to keep the wandering souls of the dead at bay.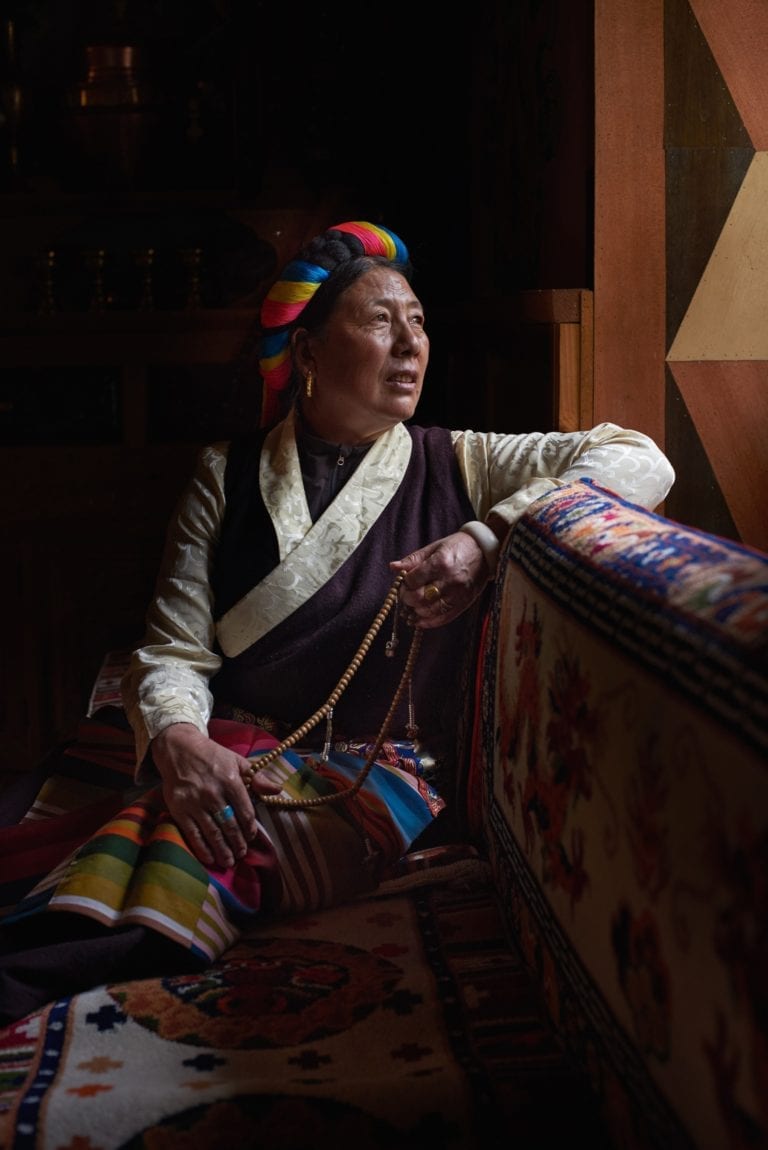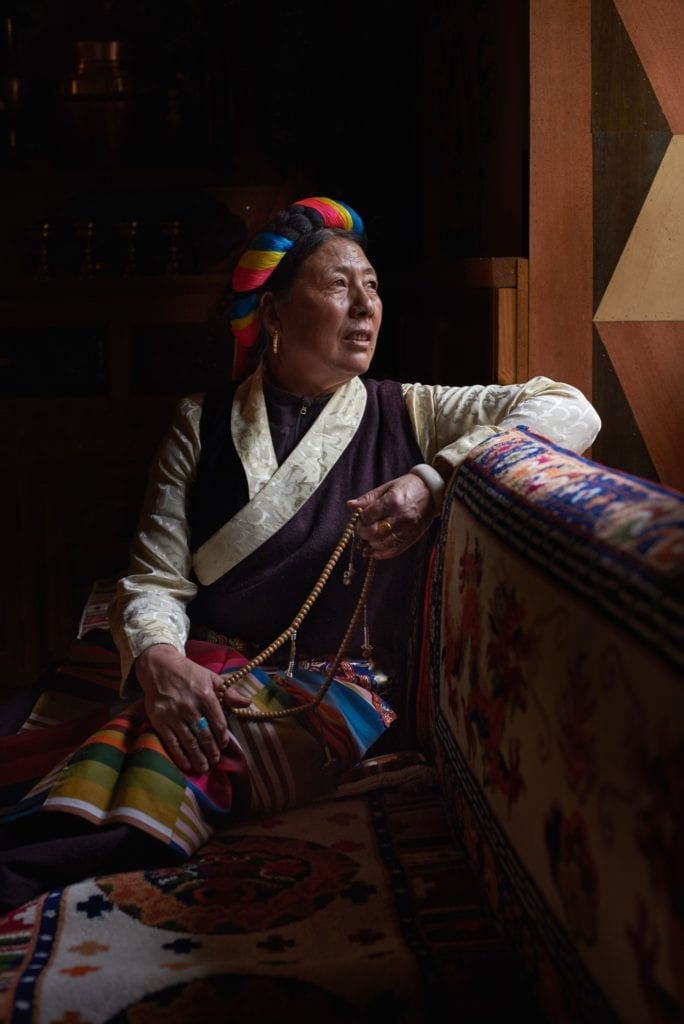 Bronc match, Pollockville, Canada
Explorers, fur trappers and homesteaders from Europe and the USA began settling the harsh terrain of the Canadian Badlands hundreds of years ago. After open-range ranching began in the 1880s the area became renowned for its cowboy culture and the first rodeo was established in early 1900s.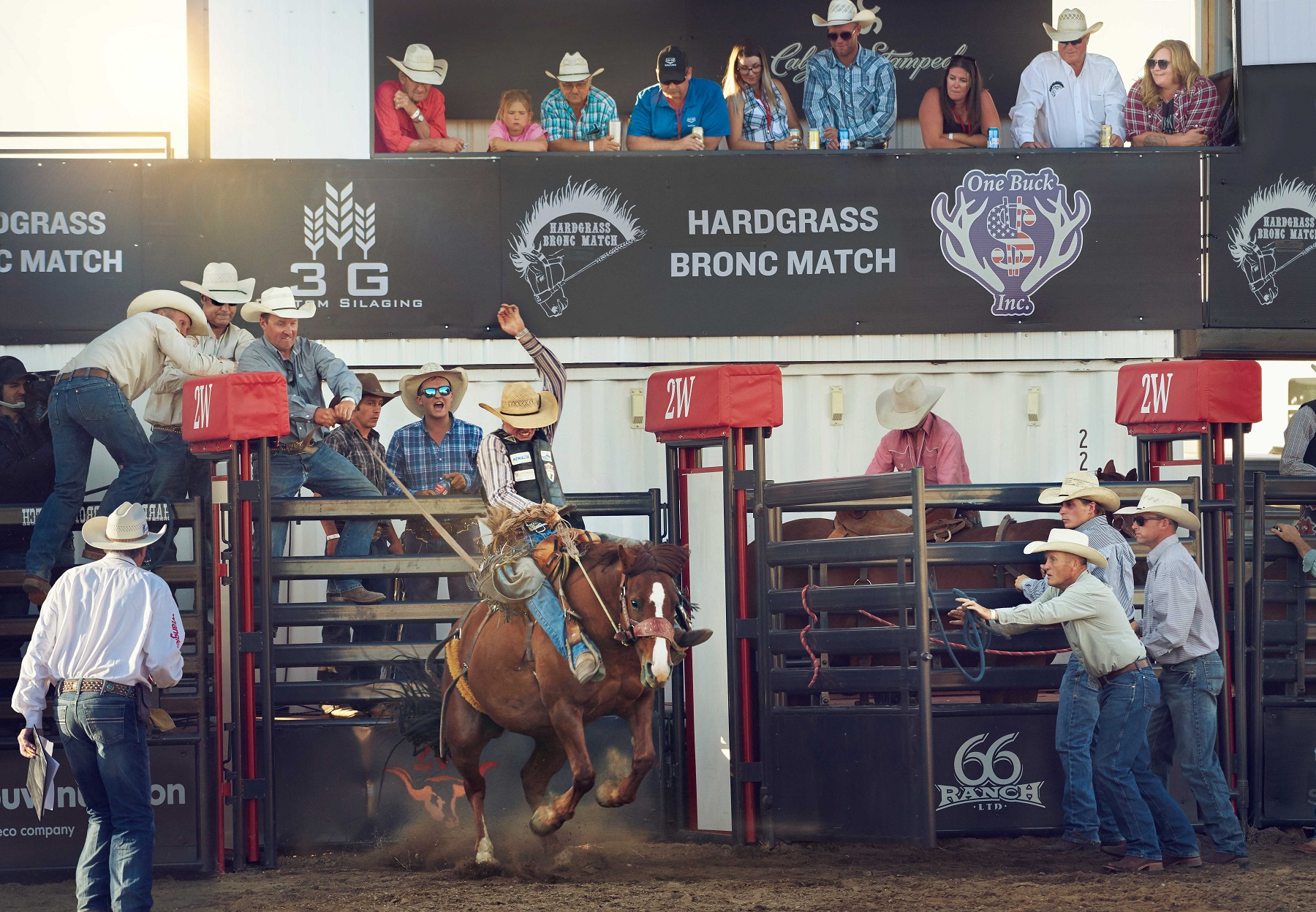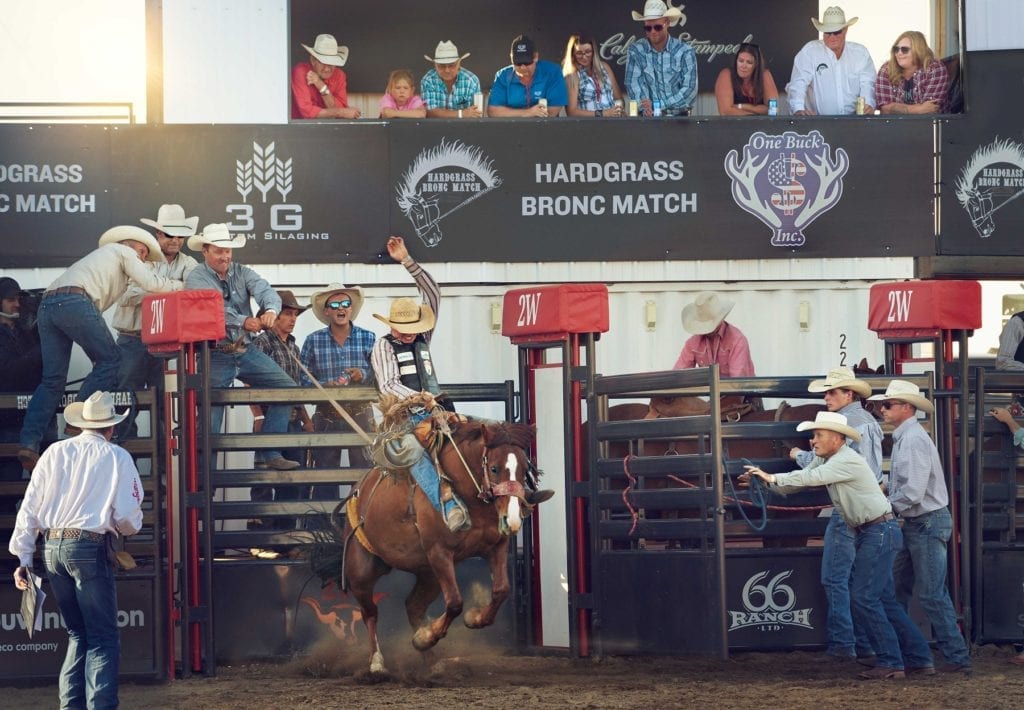 Rodeos, stampedes and 'bronc matches' (bucking bronco riding competitions) are held throughout the year, many in the province of Alberta. On a par with 4th July in the USA, they are considered such an important part of prairie life, they are known as 'Cowboy Christmas'.
Railway station controller, Mongolia
The life of a travel photographer and writer is often mistaken to be a glamorous one.
A shoot I did in Mongolia was beset by freak weather with 17 of the 21 days almost completely written-off due to torrential rain and flooding. It was a miserable experience with few lucky breaks.  
Driving back to the capital Ulan Bator and close to calling 'it's a wrap', I saw an old-fashioned railway station in the distance and slightly reluctantly decided to stop by, just on the off-chance of finding something interesting.
It was a lesson in 'keep on keeping on' until the very end. Inside I found a glorious old Soviet waiting room, and a station controller who relished the opportunity to pose for camera.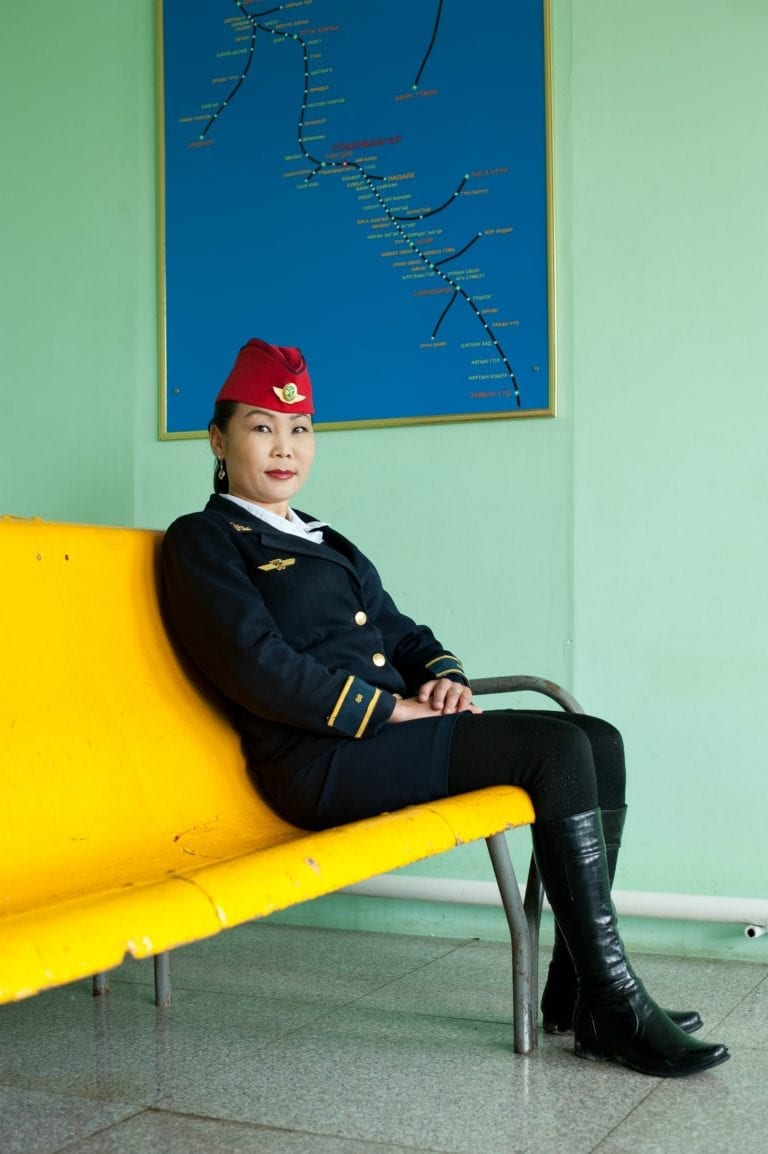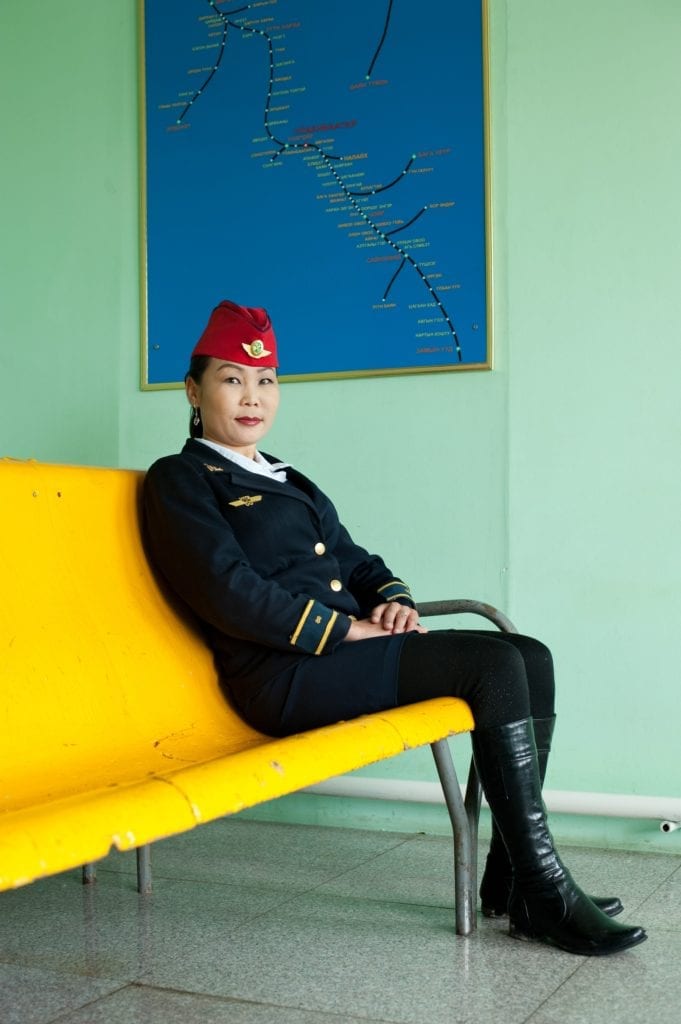 The last shot of the trip ended up being shortlisted for the Association of Photographers Single Portrait prize, and has appeared in publications including Lonely Planet and National Geographic Traveller.
Arizona cowboy
I met cowboy Blake Brazeal while shooting a road trip across California and Arizona for a Swedish travel magazine. "Anyone can go to 'Boot Barn', pick up the gear and try to look the part", he told me. "But no true cowboy calls themselves a cowboy. It's all about quietly exuding the fact that you are one."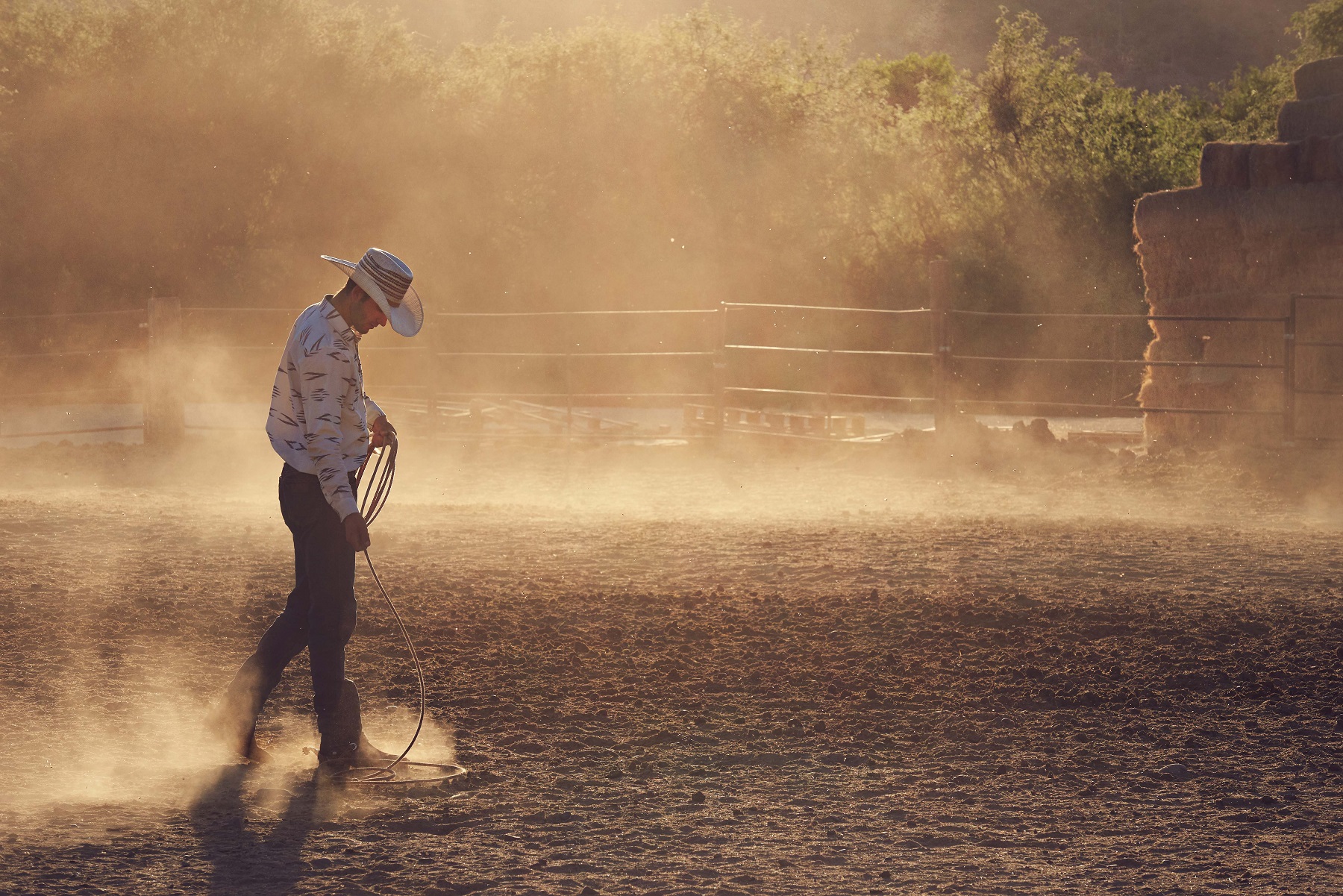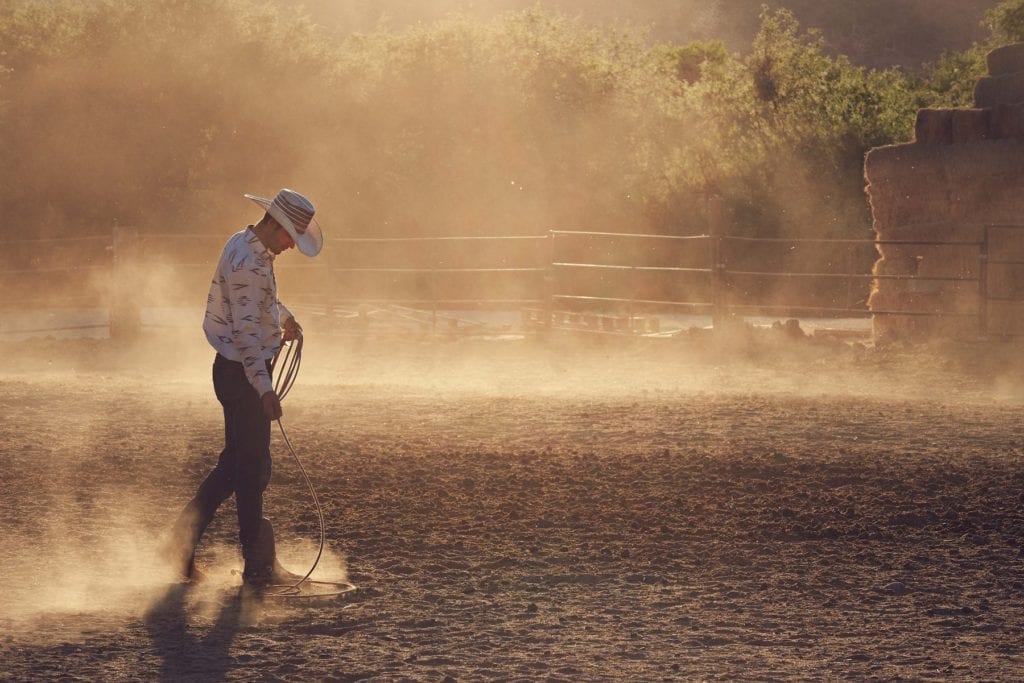 Handsome and full of swagger, Mississippi-born Brazeal was lifted into his first saddle at the age of 7. Now 22, he spends his days breaking, training and riding horses among the towering candelabra cacti of the Saguaro National Park. "This is the cowboy's office: the desert, the red rock mountains, the big skies", he said. "There's no place more beautiful to do this job in the world".
Burqa seller, Herat, Afghanistan
I met Haji Shir Agha, head of the local Burqa Manufacturers Association, in the main bazaar in Herat, Afghanistan.
From his tiny shop he sells over 10,000 burqas every year to women across the country, all in the same powder blue. "Ladies love this colour, because it makes them feel closer to the heavens, and to Allah", he told me.
Prices start at £8 for a simple nylon number rising to £25 for an elaborate silk design for special occasions. He even makes miniature burqas for girls to cover up their Barbie dolls.
"It is important that Muslim women learn wholesomeness from a young age. If they do that, it will keep them on the correct path of morality and virtue".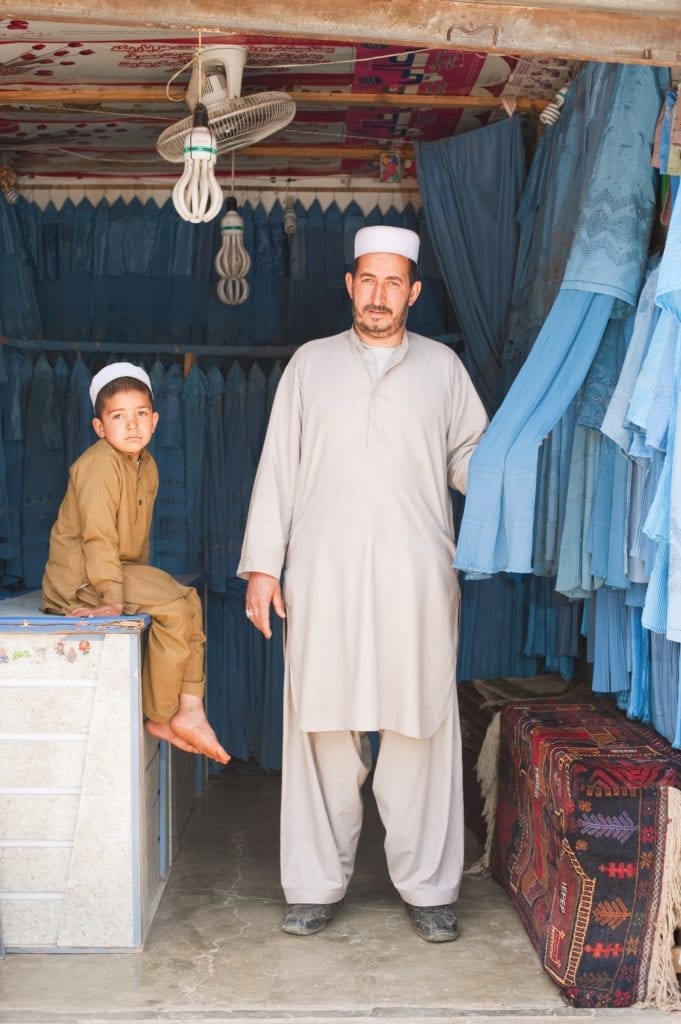 Panama hat maker, Panama City
Antenor Ubillús is a third-generation Panama hat-maker whose stylish sombreros fetch the princely sum of $1,000 apiece. His workshop is located in the El Chorrillo neighbourhood of Panama City, a place with a terrible reputation for drugs, gangs and serious crime.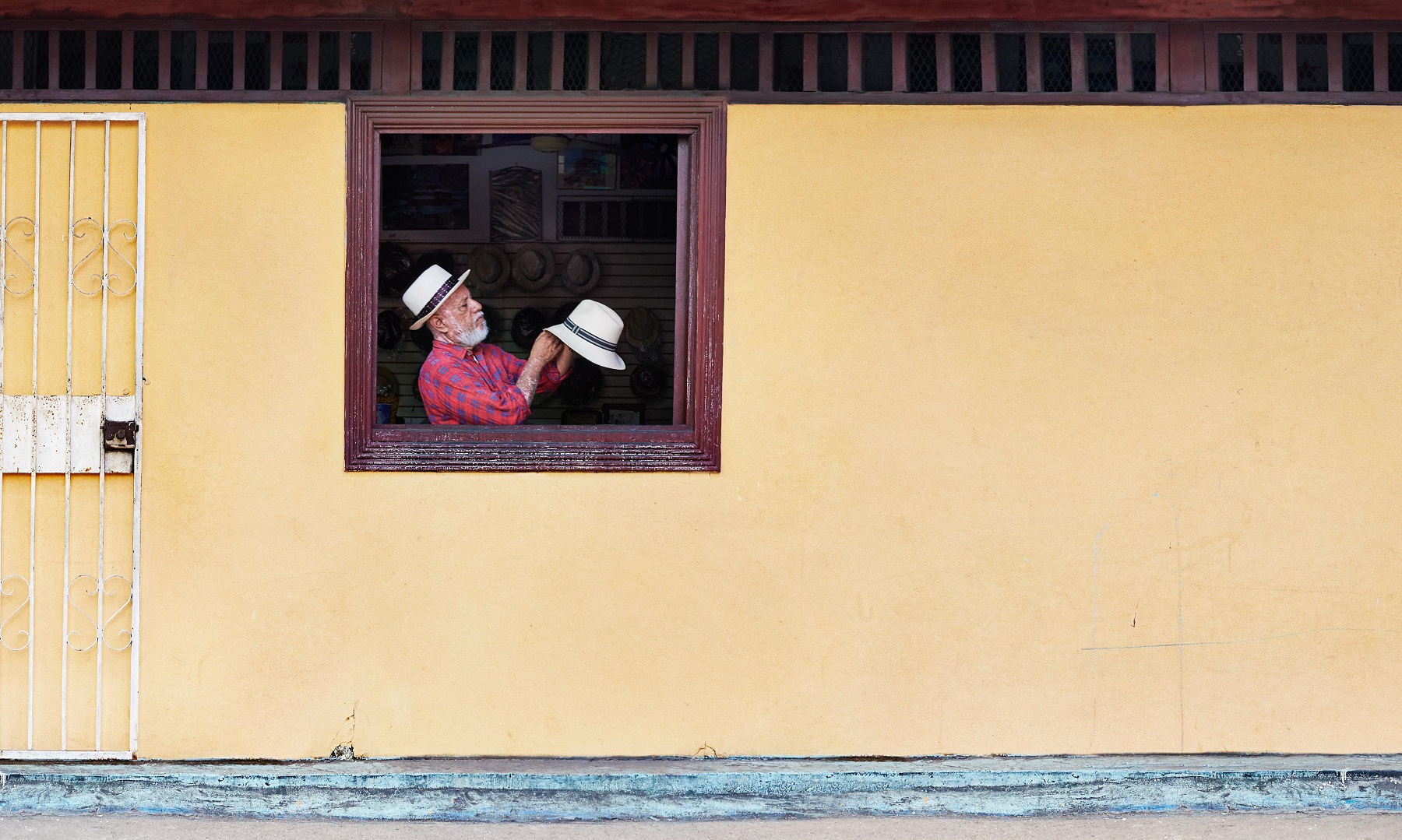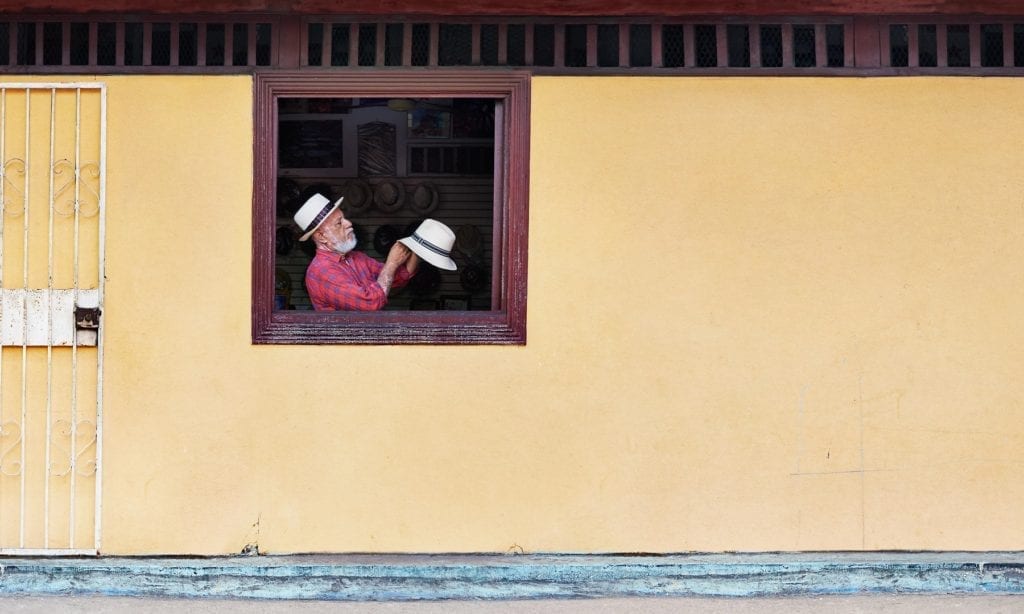 Like many regions considered off-limits, however, there are often ways you can visit them safely (in this case, in the company of a local guide Victor Peretz.) The rewards are all the richer as a result – in terms of stories, the people you meet, and the photographic opportunities.
---
Inspired to take a look at more of Simon's photos? Check out his website, or follow him on Instagram or Twitter.