There's more to hillwalking in Wales than climbing Mount Snowdon. According to Phoebe Smith, author of Britain's Best Small Hills, some of the best views, greatest walks and most memorable adventures can be had on small hills, and Wales has plenty to offer. Here are five of Phoebe's favourites.
Sugar Loaf, Monmouthshire
Whenever people think of South Wales for walking, it's the Brecon Beacons that are the headliners; other ranges don't tend to get a very high billing. Yet the Black Mountains – of which the conical summit of Sugar Loaf forms the southern terminus – are a glorious collection of tops well deserving of attention.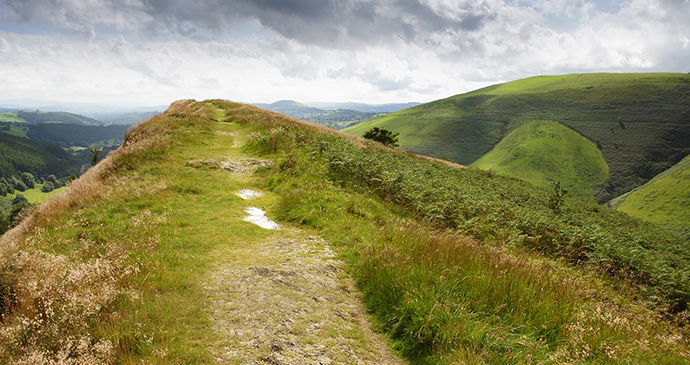 The best thing about this particular heather- and bracken-clad moorland mound is that it's within supremely easy reach of Abergavenny, meaning that you could choose to hike to its summit straight from this market town.
Views from the top of Sugar Loaf are spectacular – with the Brecon Beacons, remainder of the Black Mountains and the Usk Valley and Blorenge all within sight. As you gaze into the distance, you may be serenaded by skylarks overhead, hear the guttural warning of a red grouse, or spot the delicately twisting form of a red kite. But there's one other sweetener in this already sugary summit. On the southern flanks are vineyards where grapes are harvested to produce wines bearing the Sugar Loaf name.
Moel Tryfan, Gynedd
From the top of Moel Tryfan you are greeted by surely the best and clearest view of Snowdon's summit café there is. If such amazing views were not enough, the summit itself impresses with a small cluster of Tryfanesque stone splinters apparently thrown on the summit like darts and sticking in the spongy grass at erratic angles. But the best bit of all is more discreet – yet will enchant everyone who takes the time and effort to check out this minuscule mountain.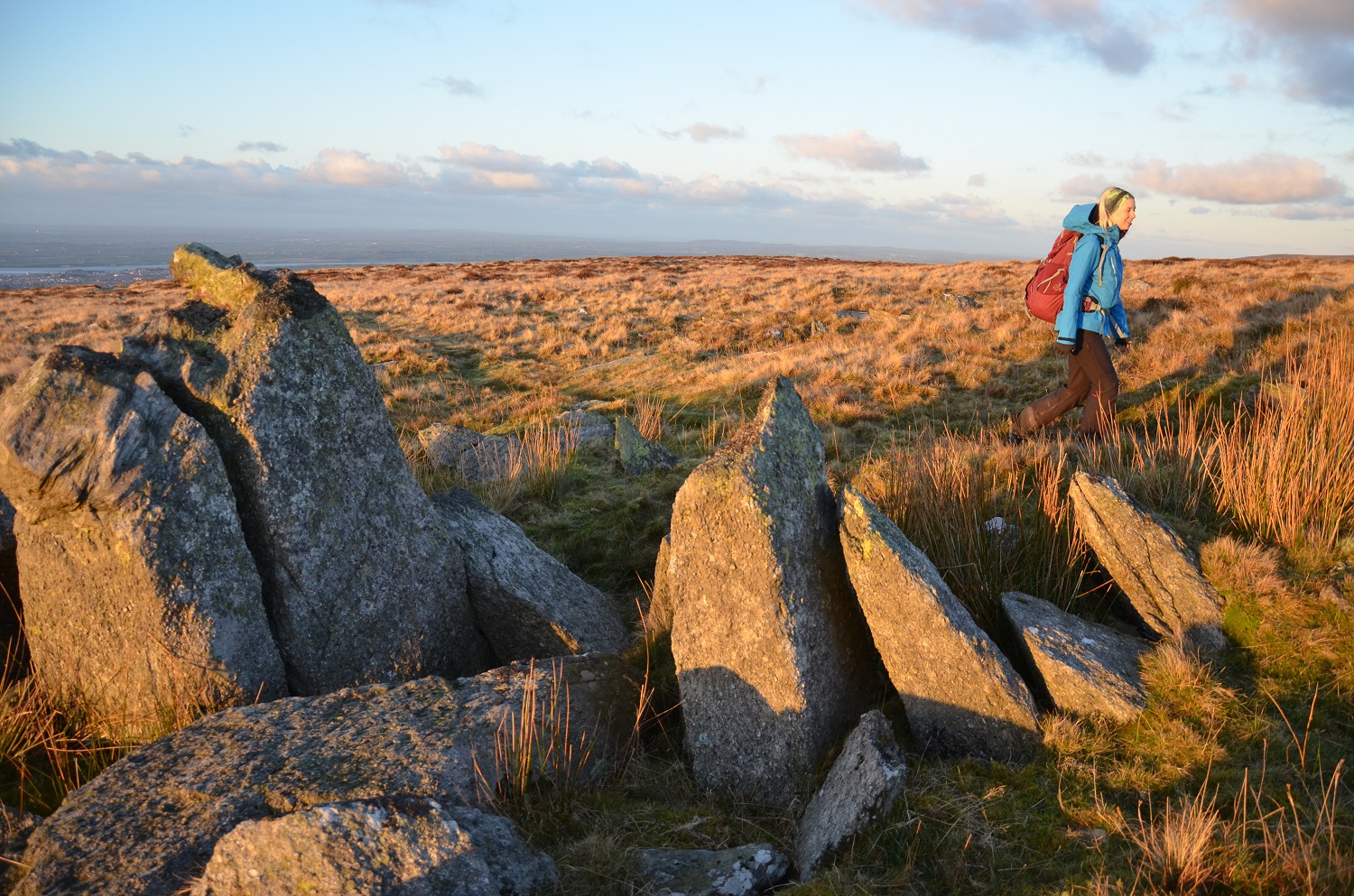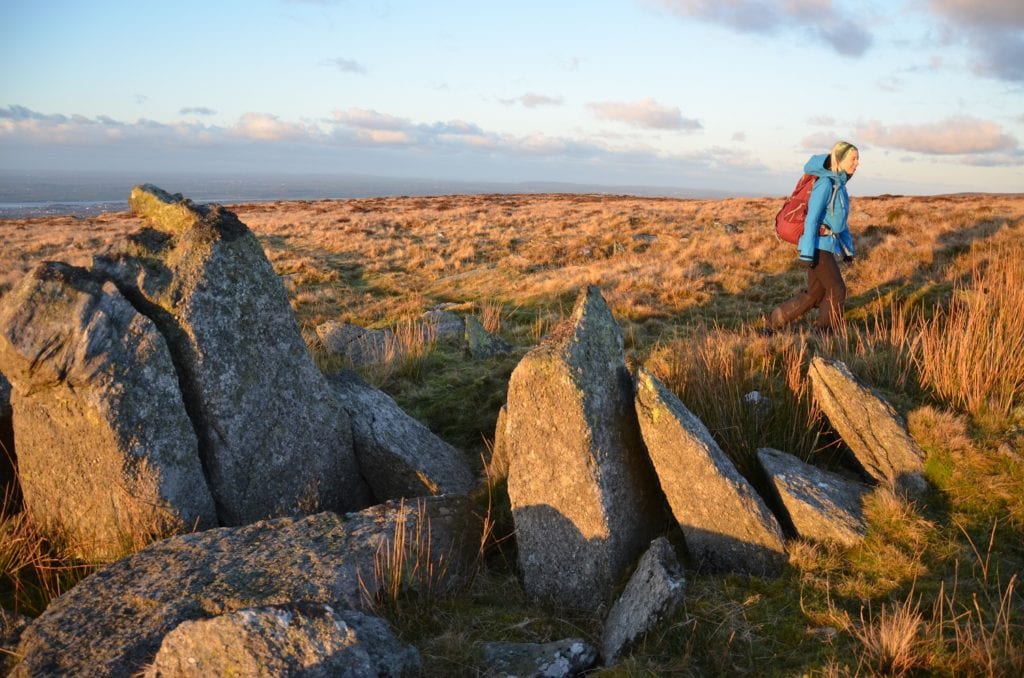 It is a sign that states simply that it was here, in 1842, that one Charles Darwin came to study glaciology – as this is the site where two ice sheets met 30,000 years ago, mushing together ocean debris with mountain spoil, encasing it in mud to form the Moel we see today. My visit to Moel Tryfan was in no way as seminal as Darwin's, but it was certainly of great personal significance. For it was this small hill that instigated my fascination with the mole (or should it be moel?) hills that dot our beautiful island.
Mynydd y Dref, Conwy
There are not many summits that you can access directly from a town, and even fewer that you can reach from an urban area that offers so much in the way of other attractions too. Mynydd y Dref (which literally means 'mountain of the town' but is known in English as Conwy Mountain) delivers on both points.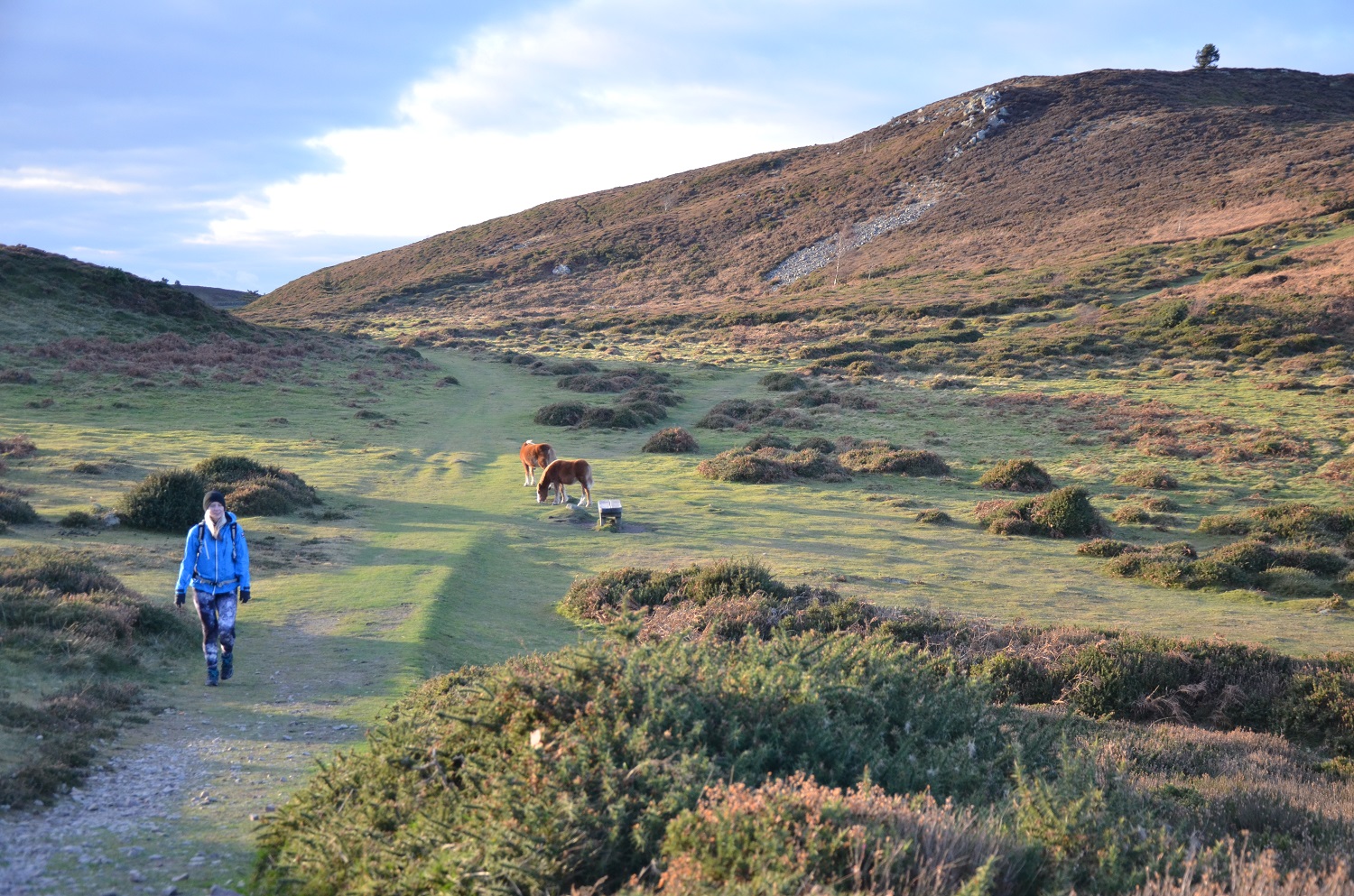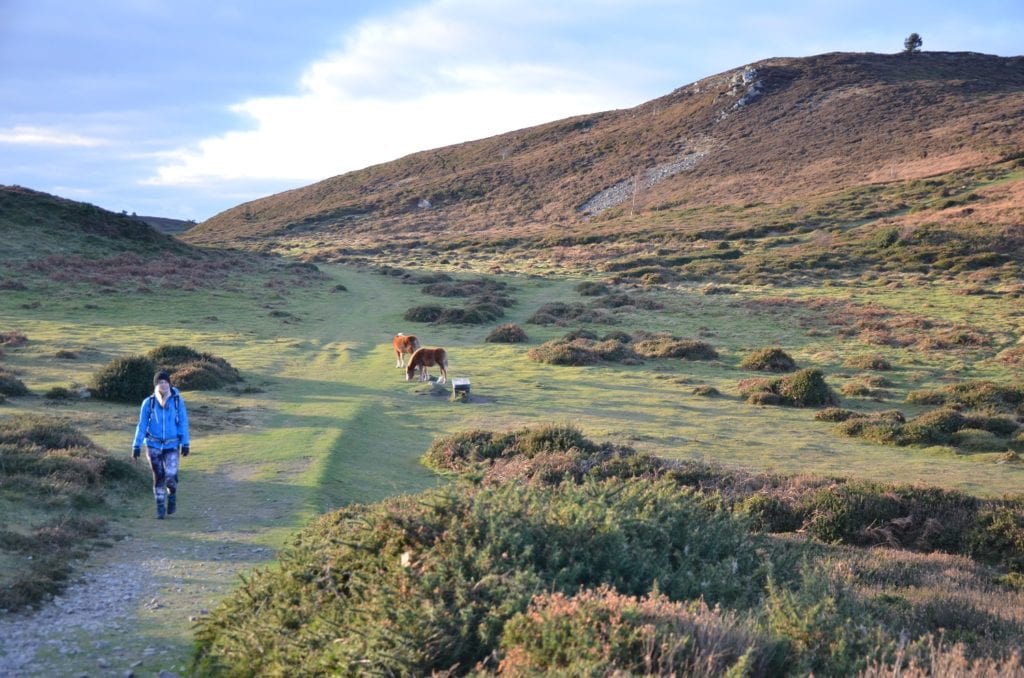 Rising above one of North Wales's most famous castle towns and offering fine views over the Conwy estuary, this peak is also the site of a castle. Castell Caer Seion is an Iron Age hillfort: many stone circles remain visible on the extensive summit ridge of Mynydd y Dref.
It's also home to a series of what look like shards of rock arranged in piles, but are actually Neolithic burial cairns thought to be located high on mountains to honour people of social significance. Dredging further back into the hill's history – well, much further back actually, around 450 million years ago – Mynydd y Dref was actually part of a volcano, which accounts for its strikingly conical and rocky profile.
While you're up here be sure to keep your eyes out for Carneddau ponies, a special breed that don't actually belong to anyone in particular and are left to roam the slopes, where they munch grass amongst the heather.
Yr Eifl, Gwynedd
Guarding Wales's spectacular Llŷn Peninsula like a giant trident is the trio of summits that make up Yr Eifl. The smallest summit, Garn For, is home to a quarry from which granite was used to make curling stones for the 2006 Winter Olympics.
The highest summit, Garn Ganol, gives 360-degree views of the peninsula, Snowdonia, Anglesey and even the Lake District and Ireland on a clear day. And on top of the final summit is Tre'r Ceiri ('town of the giants') – one of Britain's best-preserved Iron Age hillforts, perfect for exploring. All the while, choughs (the charismatic crow of western Britain's wilds) float around the crags or probe the heathery ground for insects.
Yr Eifl 's proximity to Snowdonia National Park means that it stays crowd-free year-round. Whilst the highest point of this walk is only 564m, this pocket-sized mountain is absolutely perfect for a quick foray – whether you walk up one, two or all three of its tops!
Holyhead Mountain, Anglesey
There's nothing quite as exciting as climbing the highest point on an island – except, of course, climbing the highest point on an island that's also home to a Roman watchtower, spoils from the Iron, Bronze, Neolithic and Stone ages, a lighthouse, a huge number of seabirds nesting along the cliffs, and a quarrying site from which rocks were hewn that now form the longest breakwater in Britain, over in the island's main town of Holyhead. Welcome to Holyhead Mountain (a mountain in name but a small hill in stature) on the Isle of Anglesey, just off the northwest coast of Wales.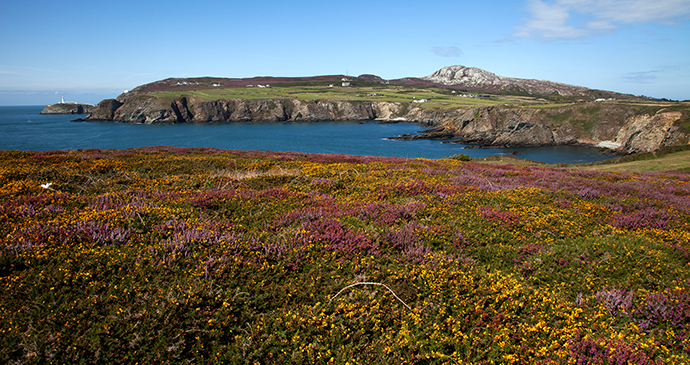 As if that isn't enough, this mini-mountain is also home to an old magazine store (for dynamite used in the quarry), a former foghorn station (now an artist's studio that is sometimes open to the public for exhibitions) and a Victorian folly that has morphed into a birdwatching lookout run by the RSPB. From here, you can get fine views of the nesting seabirds, which include Atlantic puffin and guillemot, plus chough (acrobatic crows). Peer down into the waters below and you may spot a grey seal bobbing around.
Need any more reasons to walk Holyhead Mountain? Well, I'll give you one anyway… this peak is also renowned for its cliff side rock-climbing routes. So whether you are an adrenaline junkie, birdwatcher, history buff or hillwalker – all your coastal kicks are available here at this peak that marks the end of Wales's northerly outpost.
---
More information
Inspired to climb one of Wales's best small hills? Check out our new guide for more information…