Written by Bradt Travel Guides
Working on 30+ exciting titles in a year to various fascinating corners of the globe, it's understandable that everyone here at Bradt is always thinking about where they can go next. From trekking in Namibia to a coastal break in Suffolk, we've all had some fantastic holidays this year – may 2019 bring more memorable adventures!
Everywhere!
Hilary Bradt, Founder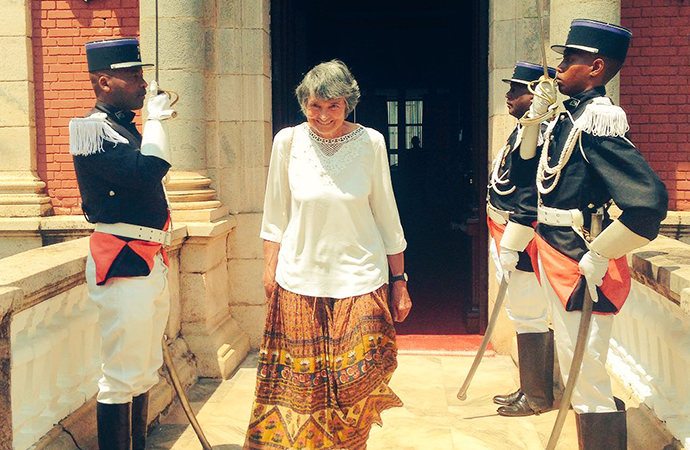 © Présidence Madagascar
2018 was supposed to be a pretty quiet year but I ended up walking in Corsica with a bunch of publishing friends (Bryn from Trailblazer, Lee from (previously) Globe Pequot, and Susanne from the first German publisher who translated Bradt guides! Then to Sri Lanka with Bradt author Stella Martin (loved it, especially the wildlife), then whizzing around North Devon & Exmoor (ironically) updating the Slow guide, then to my final, final trip to Madagascar, which turned out to be rather momentous.
Nepal
Adrian Phillips, Managing Director
© Adrian Phillips
My standout trip this year was to Nepal, where I tracked one-horned rhinos in Chitwan, dodged mopeds in Kathmandu, and stayed with monks at the Namobuddha Monastery.
Namibia
Anna Moores, Head of Editorial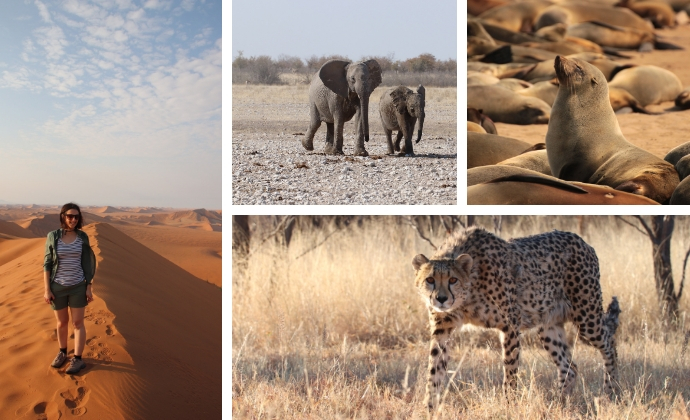 © Anna Moores
I spent two weeks in Namibia, climbing the tallest (and oldest) sand dunes of the Namib Desert before sunrise, exploring the wildness of Sandwich Harbour and its fantastic birdlife, holding my nose at the overwhelming pong of thousands of Cape fur seals, being stalked by three hungry cheetahs at the AfriCats Foundation ('whatever you do, don't start running…' – sound advice from guide, Matthew!), taking in the craftsmanship of the world famous Bushman rock paintings in Twyfelfontein, feeling tiny under expansive star-filled skies, and witnessing the jaw-dropping beauty of Etosha National Park and its spectacular wildlife-rich landscapes. Take me back!
Georgia
Laura Pidgley, Project Manager
Anyone who has had a conversation with me this year will know that I visited Georgia back in April as I won't shut up about it – but for good reason! Countless fantastic monasteries, a quirky capital and the most welcoming hospitality I've ever encountered made this Caucasus country one I'd never forget. Oh, and the food and wine is pretty good, too…
Jersey
Holly Parsons, Marketing Executive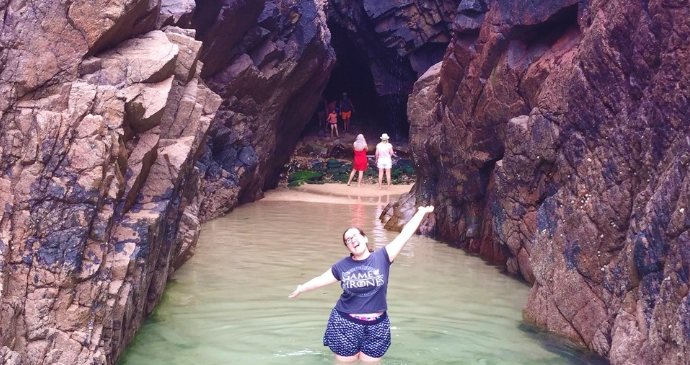 © Holly Parsons
I went to Jersey with my family this summer in the middle of the heatwave and had a brilliant time! The highlight was a visit to Plémont Bay, where we got so distracted by swimming in the warm waves that we didn't realise the tide was coming in – we were lucky that the water hadn't quite reached our bags by the time we'd waded across to them, but it was a close call.
The Cairngorms, UK
Iona Brokenshire, Finance Officer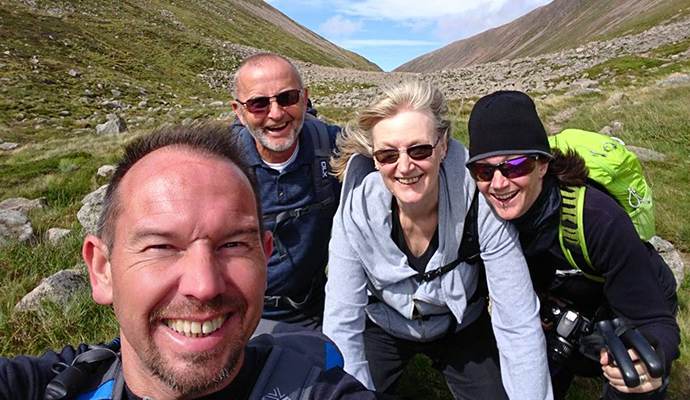 © Iona Brokenshire
For my Mam's 61st birthday, I organised a Lairig Ghru hiking trip; some 22 miles of old drover trails through the majestic Cairngorms, where gusts of wind nearly blew us into the sides of the mountains. (My family swear that are never going to suggest another adventure to me again).
Kyrgyzstan
Carys Homer, Editorial Assistant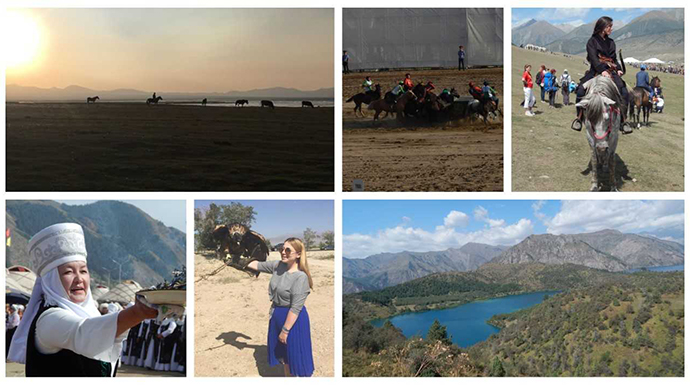 © Carys Homer
In September I travelled to 'The Most Beautiful Country in the World', Kyrgyzstan, where I explored Bishkek's colourful Osh Bazaar, spent two nights in a yurt on the tranquil shores of Lake Song-Kol, tried my hand at eagle hunting (I don't think I'll be leaving publishing behind just yet!), and attended the third World Nomad Games. The events held in Cholpon-Ata's stadium were brutal – er enish (horseback wrestling) was especially tense and the stalls were packed for the kok boru (dead goat polo) final, which saw the home team score a mammoth 32 goals (goats?) and beat rivals Kazakhstan. For the fainter of heart, the nearby cultural village hosted everything from archery demonstrations (on and off horseback) to cookery competitions. In 2020 the games will be held in Turkey; I'm looking forward to checking them out!
Suffolk, UK
Deborah Gerrard, Senior Sales Executive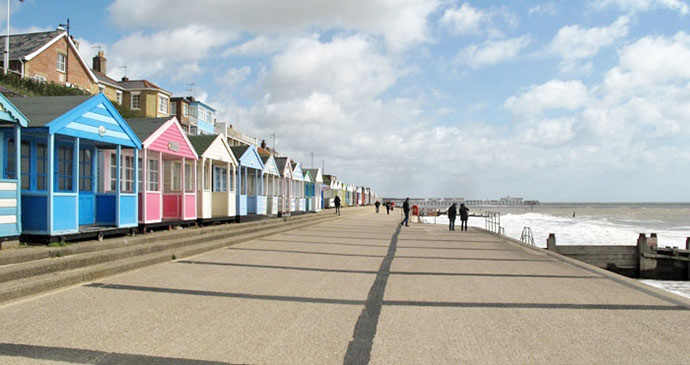 © James Avis, Shutterstock
The furthest we managed to get this year was Suffolk, but we had a great time and visited loads of places in the guide. We went geocaching on Dunwich Heath, ate ice cream on Southwold Beach, did the UFO trail in Rendlesham Forest, and visited Sutton Hoo and Orford Ness. Generally a good time had by all.
Kolmanskop, Namibia
Hugh Brune, Head of Sales and Marketing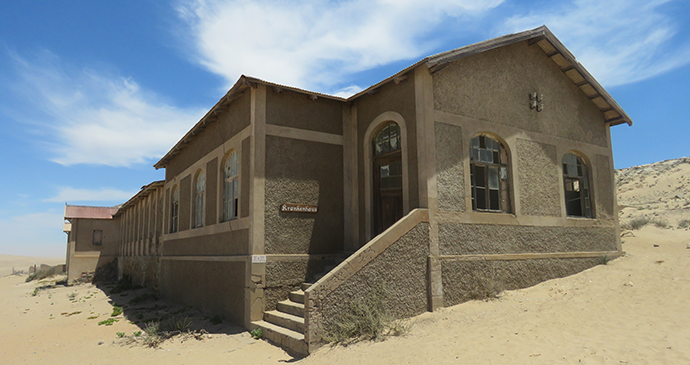 © Hugh Brune
The most memorable place I visited this year was Kolmanskop in southwest Namibia. A German diamond-boom town in the early 20th century, it has been deserted since 1959 and the various buildings have become overrun by sand. I visited on a hot, windy afternoon and was the only person in the whole town. It was very eerie, particularly the abandoned hospital building, where I'm sure I heard something move…
Luxembourg
Heather Haynes, Project Manager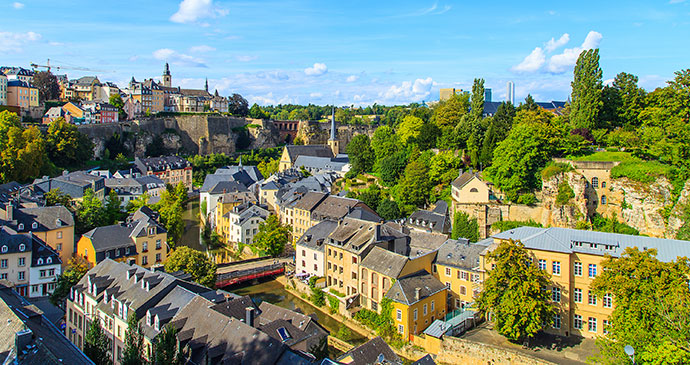 © Marcin Krzyzak, Shutterstock
My travelling highlight this year was Luxembourg, which was an unexpected delight with its fairytale castles, meandering rivers and hills prettily patchworked with vines – and the food isn't bad either!
Lake District, UK
Claire Strange, Managing Editor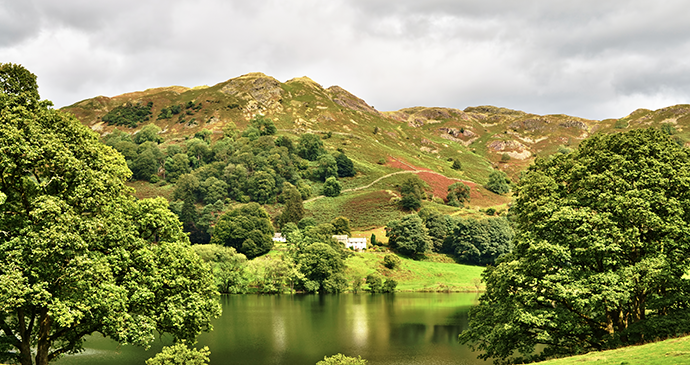 © Kevin Eaves, Shutterstock
My family and I headed to the Lake District in August and enjoyed perfect walking weather. We explored the peaks above Eskdale, walked the route around Loughrigg Tarn and Elter Water, climbed to the top of Haystacks and strolled along the favourite route between Grasmere and Ambleside around Rydal Water.