Now that lockdown restrictions are easing, all we can think about is our next trip. But the difficult question is: how can I enjoy a responsible summer holiday away from the crowds? While Cornish beaches are undoubtedly stunning and villages in the Cotswolds are indeed picture-perfect, there are plenty of other regions in England that are deserving of your attention. And Northumberland is one of them.
So if you want to get off the beaten track in one of England's most northerly counties, here's a Wild Card list of 15 unsung or lesser-known places and attractions in Northumberland, Newcastle and Gateshead, some of which are simply under-visited because they are out of the way or require a map and bit of detective work to find.
Each of these has been chosen by local writer, Gemma Hall, and are described (with directions) in her Slow Travel Northumberland: the Bradt Guide. In no special order, they are:
1. Ross Back Sands
The beach at Ross is a gloriously deserted sandy spit that extends for three breezy miles from Budle Bay almost to Lindisfarne. Access is via a mile-long footpath through Ross Farm and across the dunes, which puts off the few travellers who venture to this remote place.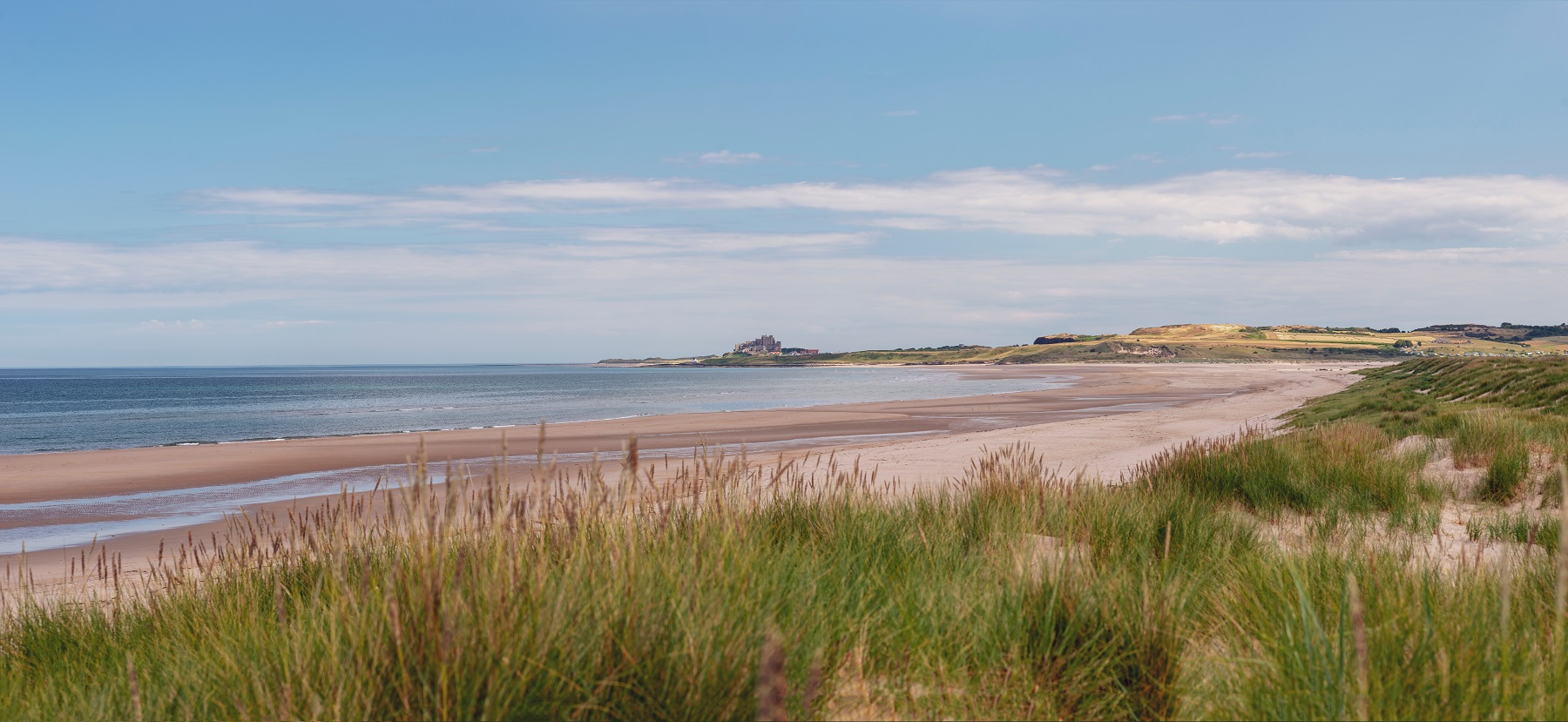 Your reward, however, is an unbeatable panorama: all sky, sea and white sands with Lindisfarne Castle at one end and Bamburgh Castle and the Farne Islands at the other.
2. The Cement Menagerie (Branxton)
This is one of the most curious of museums – if you can call it that – in Northumberland and deserves to be better known. Between the shrubs, trees and water features in the back garden of an ordinary house in Branxton village are colourful life sized animals made of cement.
There's a giraffe, zebra, panda and hippo; a man on a horse and another on a camel; and many small animals and birds hiding in bushes. It was built over several decades in the 20th century by a retired joiner for the enjoyment of his disabled son.
3. Literary & Philosophical Society (Newcastle)
A little-known gem a short stroll from Central Station. Bookshelves extend almost to the dome glass skylights, and oak chairs and tables, wooden coat stands and antique clocks evoke a bygone era.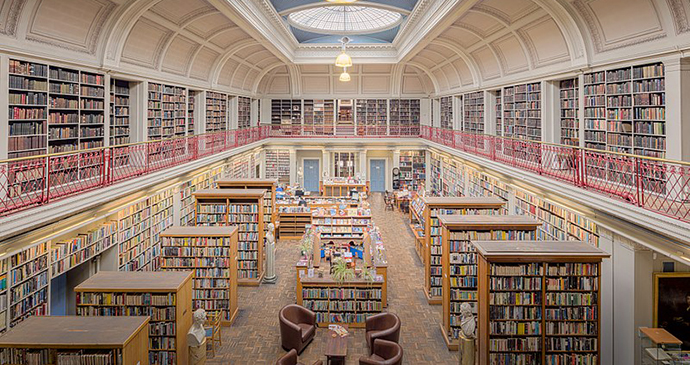 Politics and religion were the only topics banned when this society was founded in 1793 as a 'conversation club'. Over the years, many distinguished engineers, historians and writers have lectured here including Joseph Swan on 20 October 1880, during which he demonstrated the electric light – making this the first public building to be lit by electricity in the world. The tradition of public lectures continues today.
4. Preston Tower
As far as young children are concerned, this is a 'proper' castle with turrets, old stonework and slit windows. In fact, it is a medieval pele tower dating back to 1392. It stands in landscaped parkland a couple of miles southwest of Beadnell and is really worth visiting.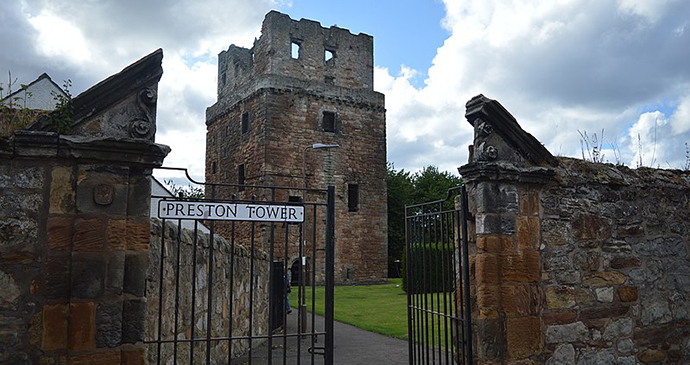 Very few fortified towers quite as well preserved and special as this are open to the public and provide such a vivid sense of the border clashes that were so frequent in Northumbria until the 17th century. Rooms are furnished with items typical of the period, including animal skins, wood stools and a spinning wheel.
5. Lindisfarne's beaches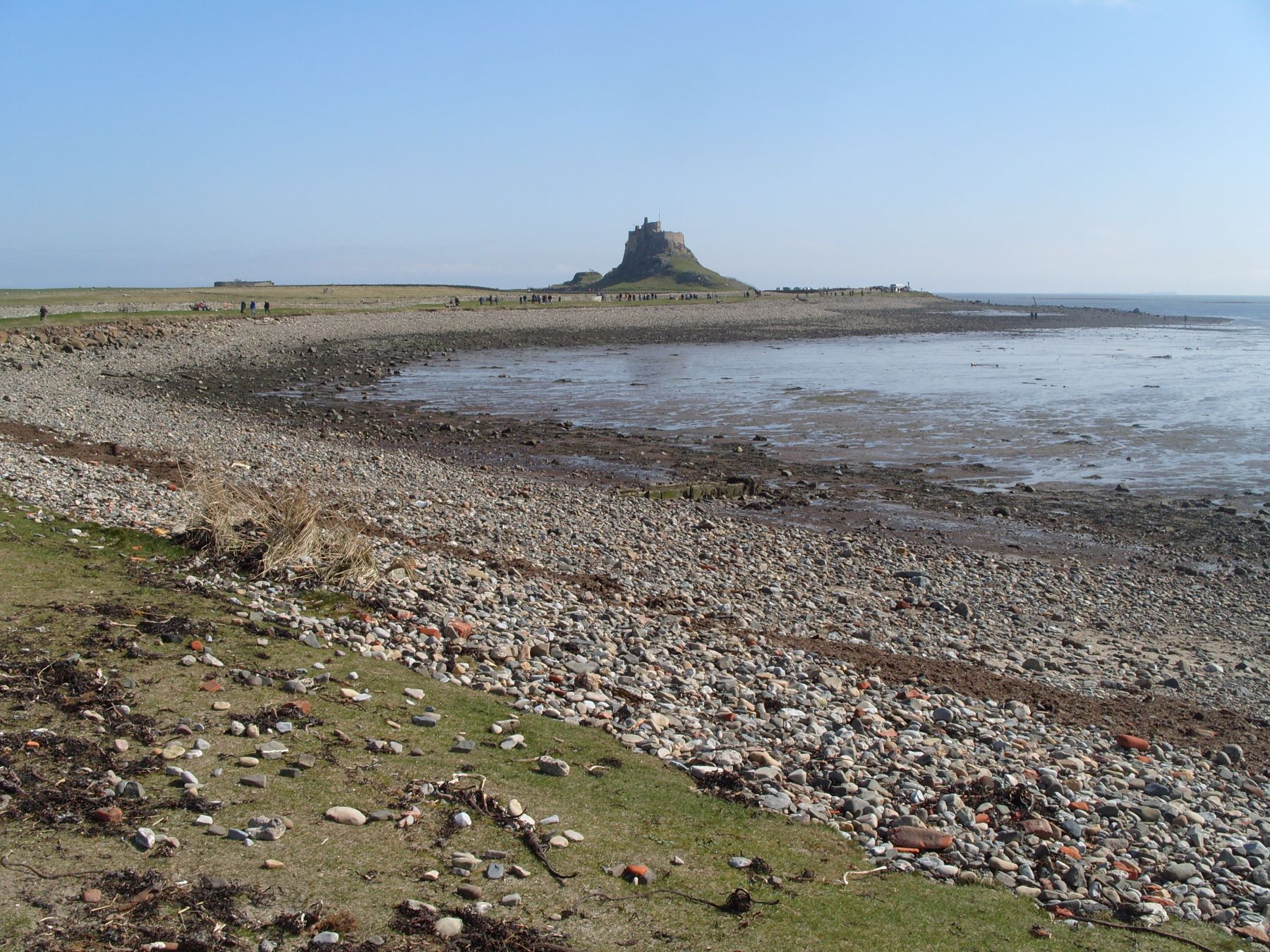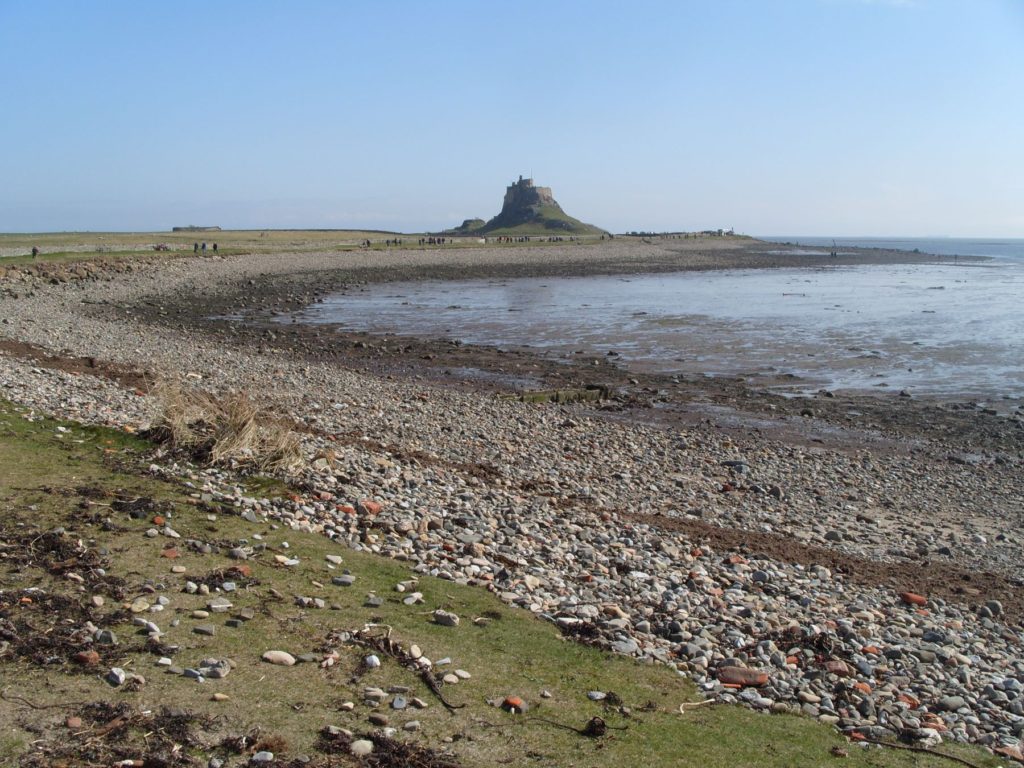 Better known for its monastic heritage and castle, most visitors never make it to the north of the island, which is fringed by a string of pristine and gloriously empty beaches.
6. Routin Lynn waterfall (Doddington)
Take the family on a fairy-tale adventure to this secluded waterfall hidden deep within an ancient woodland. Though few visit this magical waterfall, it really deserves seeking out – even the muddy footpath, blocked here and there by fallen trees, adds to the sense of discovery as you climb, duck and slide along.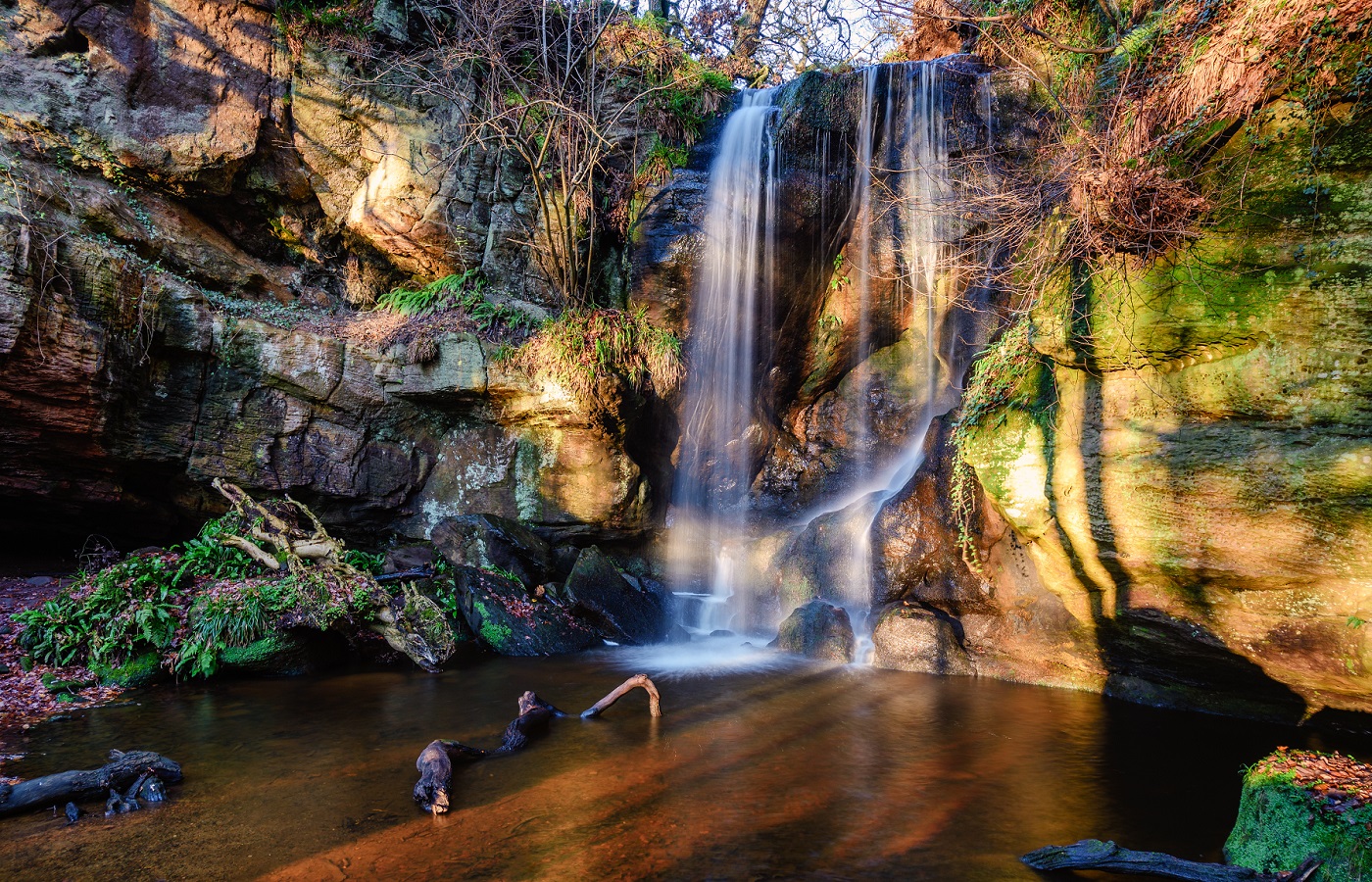 There's no particularly steep drop and even young children should manage the quarter-mile walk through the wooded ravine with a little help. From the pull-in area, begin your descent into the enchanting woodland with its many old oak and beech trees (and glorious bluebell display in spring), following the muddy trail and sounds of water for 600 yards or so. Routin Lynn is the prettiest of falls, cascading down a cliff face into a pool just deep enough to take a plunge.
7. Isaac's Tea Trail
This little-known 37-mile circular trail (marked on OS Explorer maps) from Allendale takes in some of the best moorland and valley scenery in the North Pennines, encompassing the East and West Allen valleys and a stretch of the Pennine Way along the South Tyne.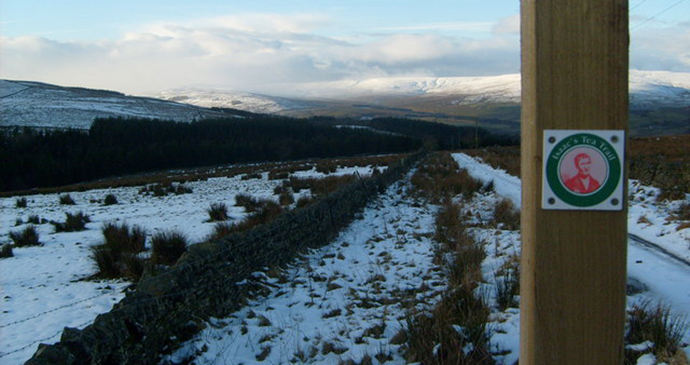 Don't expect to meet many fellow walkers, particularly over the fells, as you hike between valleys. The circuit follows in the footsteps of Isaac Holden, a devout Methodist and philanthropist who travelled the Pennines in the mid 19th century selling tea and raising money for good causes.
8. The Bagpipe Museum (Morpeth)
A wonderful little museum where you may well find local musicians playing the distinctive soft notes of the Northumbrian smallpipes (they regularly play on the third Saturday of the month) as you wander around the displays. Unlike Scottish bagpipes, the Northumbrian pipes are bellows blown.
The instrument requires much concentration to play; hence musicians often have a far-away look as they perform.
9. Dunston Coal Staiths (Gateshead quayside)
Another relic from Tyneside's industrial era, the late 19th-century pier-like structure, said to be the largest wooden construction in Europe, once enabled wagons loaded with Durham coal to transport their contents directly on to ships moored along its side. The staiths ceased operating in the 1980s but it remains largely intact. Following extensive conservation and repairs, the staiths is now open to the public.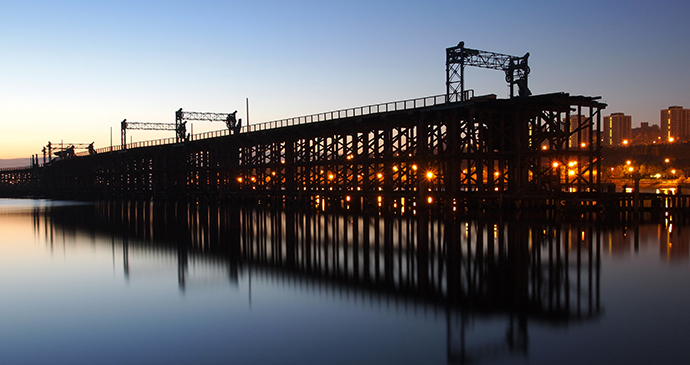 Even when closed, it is easily viewed from the promenade or railway bridge (when crossing the river by train, look upriver, away from the Tyne Bridge). Note the wading birds at low tide (I counted some fifty lapwings last time I came here). Since the water quality in the Tyne has improved in recent decades, a saltmarsh 'garden' is flourishing, and otters occasionally delight onlookers. Normally, on the second Saturday of the month (May–Sep, 11.00–15.00) a food market lines the lower deck of the staiths.
10. Cheswick Sands (near Berwick)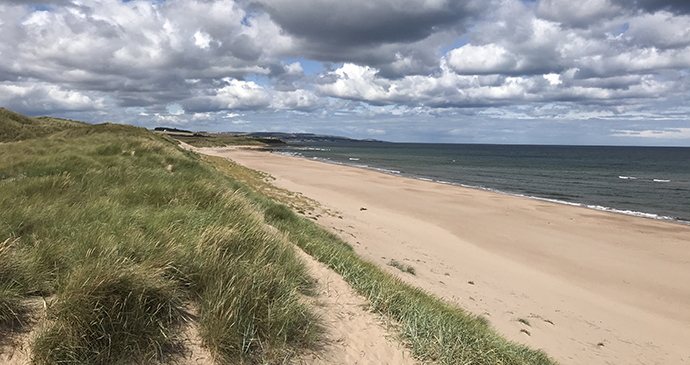 Remote, pristine sands backed by high dunes and hardly another soul in sight along its three-mile length – Cheswick Sands is the perfect place to find solitude.
---