Just outside Dunstable, Paul and Holly Clayton have created a new business from a very traditional source – Nanna's Christmas Pudding. They create puddings and cakes using traditionally milled flour and free-range eggs, juicing the lemons and stirring each mixture by hand, before ten hours of steaming produces the final result.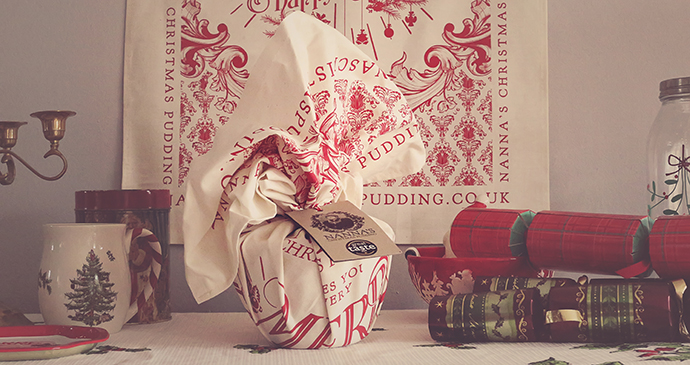 Paul and Holly's products, which include a gluten- and dairy-free Christmas pudding and a Christmas cake, have won Great Taste awards from the Guild of Fine Food. Their puddings – which we can confirm are delicious – are available at local farm shops across the region.
It all stems from Paul's early memories of helping his mother: 'It was affectionately known as Nanna's Christmas pudding,' he reflects. 'I remember helping to stir it… steaming it all day… and eating it on Christmas Day with an extra helping of white snow (sugar) sprinkled on top with lots of cream.
'I also remember helping to make the Christmas cake which we had called Grandma's Christmas cake. I loved the tradition of decorating it, with ski slopes and carol singers… and even snowmen and igloos in some years. Nanna's recipe was from my father's side of the family, while Grandma's cake recipe was from my mother's side.
'We used to make extra small puddings and Christmas cakes as presents for elderly family friends. I continued the tradition when I married, but by this time people had started to make requests. So we started selling them at church fetes and small local events and our business gradually grew.
'We call our pudding Nanna's Christmas Pudding because we always thought it was her recipe, but when she passed away we found her handwritten recipe book. The recipe is called "Mum's Christmas Pudding" in the book. So the recipe is our great-grandmother's!'