Born in Italy and based in Spain, Marco Muscarà is a freelance travel photographer specialising in remote places, wildlife, portraits and surfing photography. Since the start of his career he has been focused on a specific project – documenting off-the-beaten-track places.
He has travelled extensively in over 75 countries across the globe and his work appears regularly in several books and magazines published by Bradt, National Geographic, Surfer Magazine, Lonely Planet, Cathay Pacific, Rough Guides and Qatar Airways, among others.
São Tomé: Pico Cão Grande
The Pico Cão Grande is a landmark needle-shaped volcanic-plug peak in São Tomé and Príncipe, located in the middle of the rainforest. Its summit reaches 663m (2,175ft) above sea level, and is shrouded in clouds for over 330 days of the year. Photographing it without the cloud cover is a real challenge, but one I willingly accepted.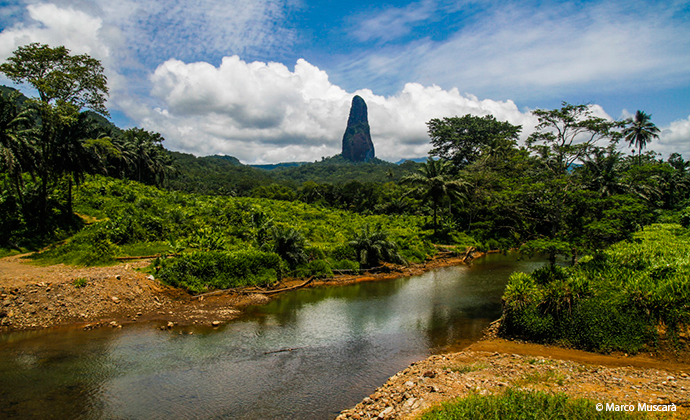 I pitched my tent for an entire week without moving and spent five days in the pouring rain! But, when I finally got these light conditions, I had the sensation that I was living in a dream.
Guyana: Kaieteur Falls
Kaieteur Falls is the world's largest single-drop waterfall, if you measure the volume of water flowing over the top. Located on the Potaro River in Kaieteur National Park, it sits in a section of the Amazon rainforest that forms part of the Potaro–Siparuni region of Guyana.
The falls themselves are obviously spectacular, but what made this journey especially epic was the trip to reach them. They are advertised as the biggest tourist attraction in the country (although it's actually rare to find tourists anywhere), owing to a little airstrip from which tourist-oriented flights make the day trip from Georgetown to the falls.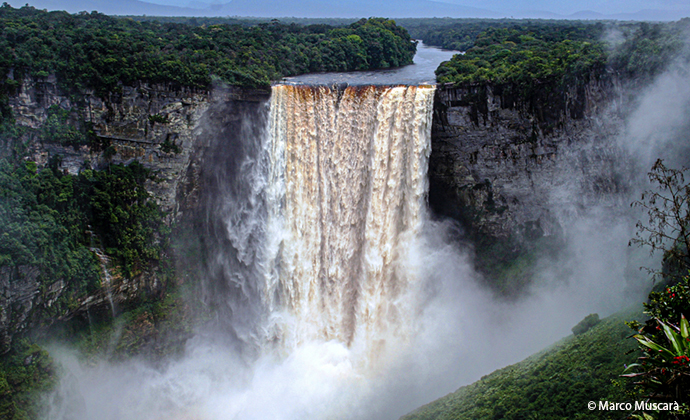 Some years before my visit, I read an article written by a Dutch couple who travelled to the falls independently. I followed in their footsteps, taking a bus from Georgetown to Mahdia, then walking into the Amazon rainforest and following the Potaro River for five days, passing by tiny fishing villages and occasionally taking rides from local fishermen. After six days and having missed the right path several times, I finally reached the falls. I still remember my tears of happiness perfectly resembled the waterfall in full force during the rainy season.
Guinea Bissau: Varela
Varela is only 50km from São Domingos, but due to the disastrous conditions of the road it takes several hours by bus to reach it. I was magnificently welcomed by a local family, who took me to a religious celebration in a small village nearby in the following days.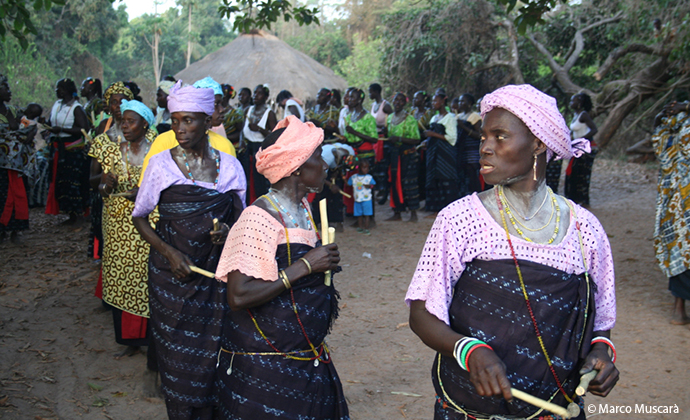 Needless to say, I was the only 'guest'; this was a real local party, not something prepared for tourists. I remember this experiment as one of the most memorable parts of my trip. The Portuguese past still lingers throughout the state and social and economic development seems to have stopped in time, but this allows you to breathe an atmosphere of another time.
Easter Island: Rano Kau
Rano Kau is a 324m- (1,063ft) tall extinct volcano that forms the southwestern headland of Easter Island in the Pacific Ocean. It was formed from basaltic lava flows in the Pleistocene era and its youngest rocks date from between 150,000 and 210,000 years ago. Rano Kau has a crater lake that is one of only three natural bodies of fresh water on the island.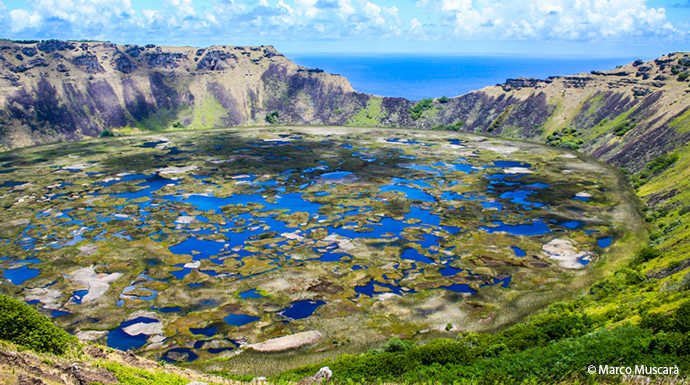 The lake is located approximately 100m (330ft) above sea level, but is more than 200m (660ft) below the highest of the crater's ridges. The volcanic cone is largely surrounded by water, and much of it has eroded to form high sea cliffs, which at one point (te kari kari) have started to bite into the crater wall. This place will remain forever in my heart, because it is here that I first met the National Geographic expedition that started my collaboration with them.
Jordan: Wadi Mujib
Wadi Mujib spans 70km of valleys, towns and mountains, beginning at the Desert Highway and ending at the opening of the iconic Dead Sea. The canyon itself is an impressive 4km wide and 1km deep.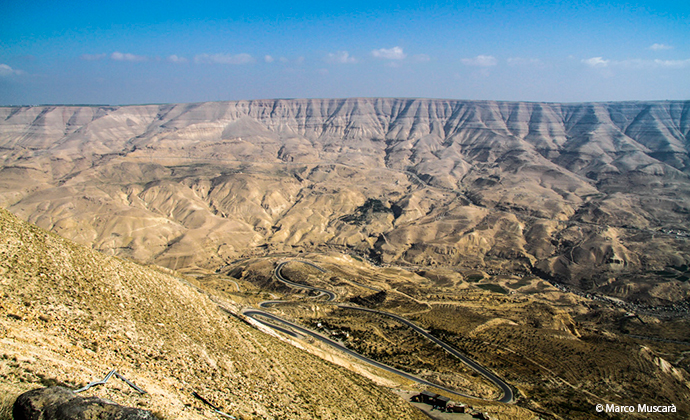 The terrain of Wadi Mujib Reserve consists of rugged, arid mountains and flowing rivers. The deeply cut sandstone mountains span an elevation drop of over 1,200m – from 900m above to 400m below sea level, the lowest ground level on earth.
Kaua'i: Nā Pali Coast State Park
The Nā Pali Coast State Park is a 2,499ha area located in the centre of the rugged 26km-long strip that runs along the northwest side of Kaua'i, the oldest inhabited Hawaiian island. Although inaccessible to vehicles, this coastal area can be reached over land by foot or in a helicopter, and from the ocean by kayak and paddleboard.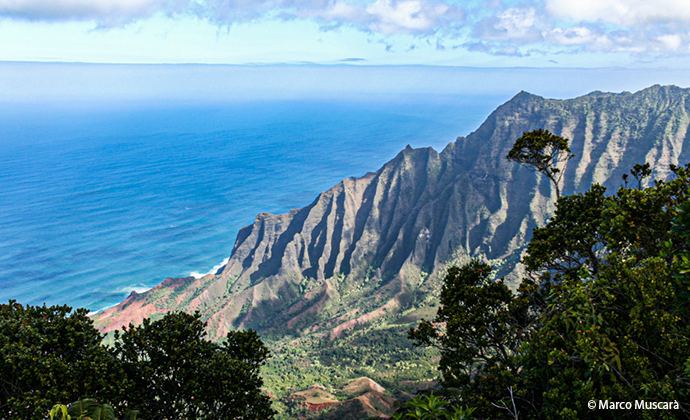 I walked along the Kalalau Trail (around 18 miles), crossing five major valleys (and many smaller ones) before reaching Kalalau Beach at the base of Kalalau Valley. The beauty of the track is incredible, and spending a couple of nights camping here is recommended.
Fiji: Mana Island
Known as yaqona or simply 'grog' in Fiji, kava is a mildly narcotic drink made from mixing the powdered root of the pepper plant (Piper methysticum) with water.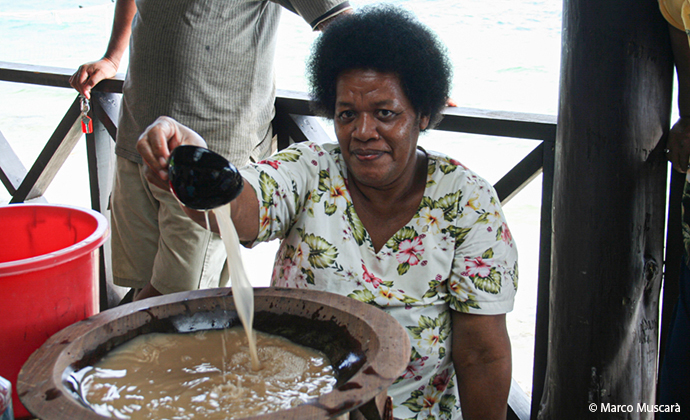 Drinking it results in a numb feeling around the mouth, lips and tongue as well as a sense of relaxation. It's considered the national drink and the only way to try it is by going to Fiji!
Mauritania: Ben Amera
Ben Amera is the world's third-largest monolith, and there are some details that make it truly unique. For a start, it's located in the middle of nowhere, right in the central part of the western Sahara Desert and the only way to reach it is by taking a ride on one of the longest and heaviest trains in the world.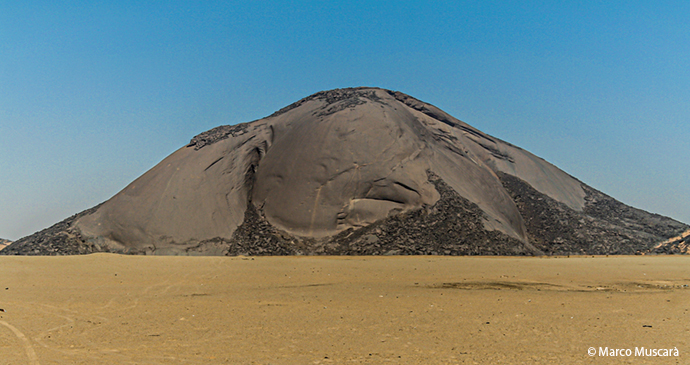 Operating since 1963, this iron-ore train covers 704km (437 miles) on its journey across the Sahara Desert, from Nouadhibou on the coast to Zouérat, an iron mine in the centre of Mauritania. Consisting of more than 200 carriages and three or four locomotives, the train can reach over a mile (about 2.5–3km) in length and carry 17,000 tons of iron ore. The only problem is that if you want to stop to see Ben Amera you are going to be stuck in the middle of the Sahara for the next 24 hours or more waiting for the next train. It's probably one of the world's greatest gems, however, and don't worry, there's no queue, no ticket office or souvenir vendors around.
Príncipe
I have visited many African countries but only on a few occasions have I seen this kind of reaction from children when they first noticed me. The São Joaquim plantation is located in the middle of tiny Príncipe island and surrounded by wild and luxuriant nature. Needless to say, there is no possibility of seeing any tourists around here, unless they are there to write an article, as I was.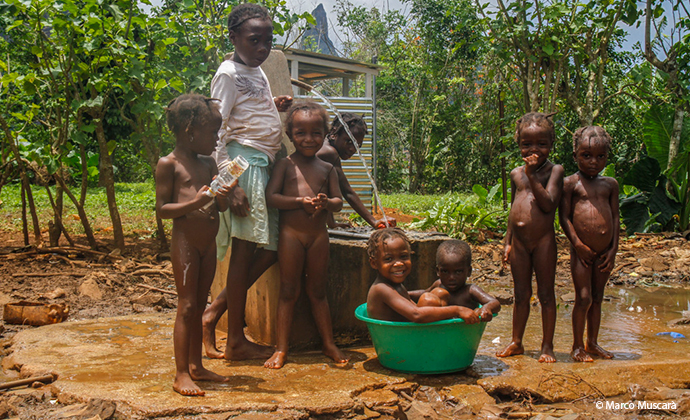 At the start of my visit, I was very welcome with the adults that live on the plantation, but the children were scared of me. The adults explained their reaction to me; these kids had never seen a white man in person before. This amazed me. After few hours, when they realised that I was speaking in Portuguese, they literally jumped to me, touching my hair and playing around me. I took this shot just before leaving the plantation and I think their faces explain it all.
Paraguay
One of the things that has always fascinated me during my travels is the opportunity to photograph people wearing typical local attire. Ñandutí is the authentic dress worn in Paraguay for special events.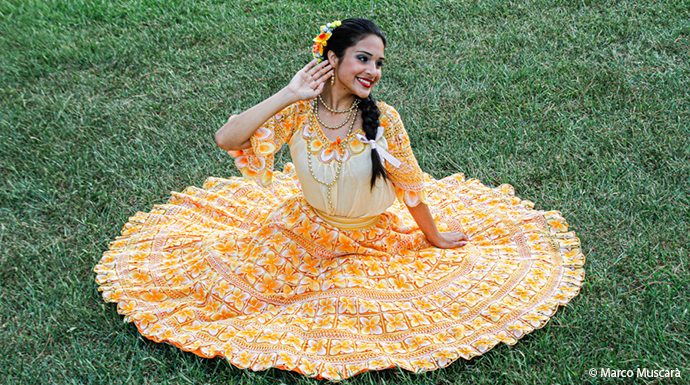 My special thanks go to Margaret Hebblethwaite, the author of Paraguay: the Bradt Travel Guide, for the opportunities given to me during my visit to the community of Santa Maria de Fe, and for the close collaboration we had in choosing places to see and photograph to make the book as detailed as possible.
Tasmania
Tasmania is already far away from everywhere, even from the Australian mainland or New Zealand. But, while driving to reach the Gordon Dam, you feel like you are on another planet, a place where it can really seem like you are alone in the world.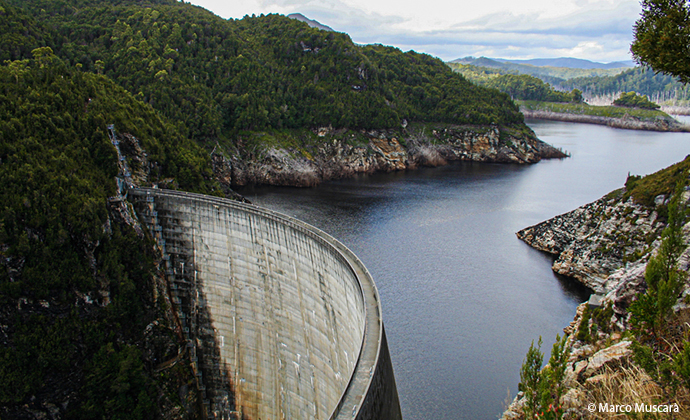 Located in the southwest of the island, the Gordon Dam, also known as the Gordon River Dam, is a major-gated double-curvature concrete arch dam with a controlled spillway across the Gordon River.
Indonesia: Bali
The main reason I have been to Bali several times is to surf. But I remember the magnetism of the island that pulled me in right away, a force that went well beyond surfing. I stayed a month in the guesthouse of the lady pictured above and thanks to my long visit I practically became part of her family. The guesthouse was fine, but her house was just a small shack attached to the property. The most incredible feature was the temple full of gold in the garden.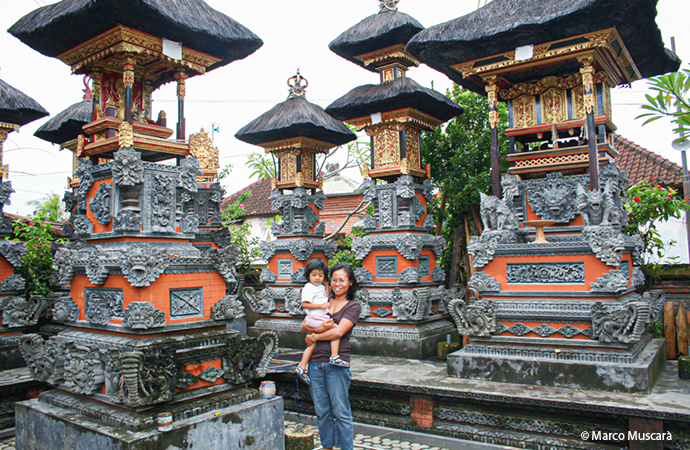 One day, she told me that they had spent their entire lives saving money to build it and that it was their dream come true. Building a golden temple to pray in and a shack to live in seemed inexplicable to me in that moment. Over the years, however, I have come to understand how each human being is rooted in the culture of their birthplace and how culture dominates every single individual.
Laos: Mekong River
The Mekong River (mother of water) is a trans-boundary river located in southeast Asia. It is the world's 12th-longest river and the seventh-longest in Asia alone. Estimated to be 4,350km in length, it drains an area of 795,000km2, discharging 475km3 of water annually. Springing from its source on the Tibetan Plateau, the river runs through China, Myanmar, Laos, Thailand, Cambodia and Vietnam.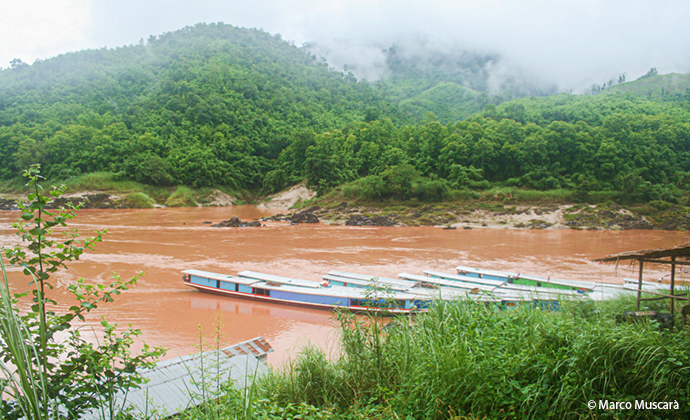 The Laotian portion of the river stretches from Huay Xai to Luang Prabang and a two-day cruise leads you through some of southeast Asia's finest and most dramatic scenery. The open-sided long-tailed boat allows you to experience this lovely part of northern Laos as you relax on deck, passing isolated villages en route through the city of Pakbeng. Laos is definitely the pearl of southeast Asia.
---
For more of Marco's photos, check out his Instagram: @marcomuscara_photography.