During the current lockdown, a guidebook falls well down the list of priorities. But, when all is said and done, what value do travel guides bring anyway in a world of website browsing and online reviews? Should we care whether they can ride out the current storm? Hilary Bradt and Adrian Phillips argue – passionately! – that there's more to a guidebook than bus timetables and hotel recommendations…
In his rallying cry in The Telegraph, Bradt's MD Adrian Phillips points out that travel guides not only benefit the reader, but offer vital assistance to regions or countries that otherwise get overlooked.
'One of my favourite stories to illustrate the power of a guidebook came from Janice Booth, the original author of our guide to Rwanda. She told me: "When I was there in 2002, I saw a Rwandan family (parents and adult children) reading my guide, sitting on the lawn at a lakeside hotel. I went across and introduced myself. It turned out they had just returned to Rwanda having been in exile in Kenya for the children's lifetime. They'd never before seen Rwanda, and were learning about their country from my guide." The Rwandan prime minister was so grateful to Janice for the spotlight she'd thrown on his country that he wrote a foreword to the subsequent edition.'
Read the full piece here.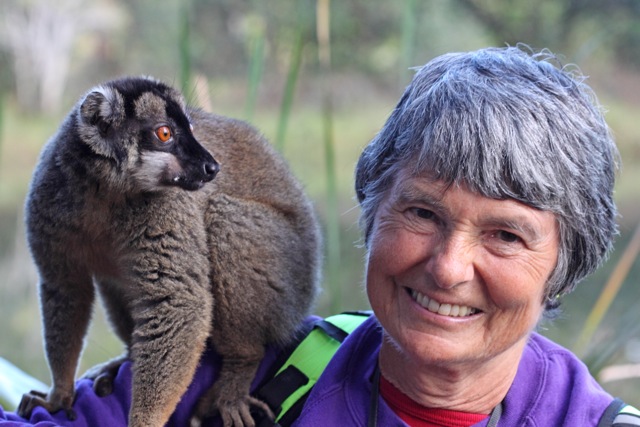 In The Sunday Times, Hilary Bradt explains how her experiences of tour leading convinced her of the importance of a decent guidebook. Read the full piece here.
And, in National Geographic Traveller, Hilary describes what finally persuaded her to write her first guide and establish Bradt Guides.
'The 1970s were wonderful times for travellers, with three long-enduring companies starting up within a year of each other. Tony and Maureen Wheeler produced 94 stapled pages of Across Asia on the Cheap in 1973 (the first Lonely Planet guide), the same year as Bill Dalton put together A Traveller's Notes: Indonesia (the first Moon guide) to sell at a music festival. A year later, my then-husband and I sat in our hammocks on a river barge in Bolivia to describe our long-distance hikes in South America, including a walk along an old Inca Trail into Machu Picchu. It would become the first Bradt guide.'
Read the full piece here.
Finally, those of you with eagle eyes may well have spotted some of our guidebooks on the shelf behind Sir Mark Walport while he was being interviewed by BBC's Newsnight. Bonus points for anyone with good enough eye-sight to tell us what they are!