Architecture wasn't something I initially gravitated to in terms of photography, as I found natural landscapes much more engaging. But over time, as I started exploring more and more countries, I started to become completely enthralled by cityscapes.
Although I love admiring streets and buildings from ground level, my passion really takes hold when I'm able to find a different vantage point – somewhere away from tourists and even locals. Seeing a city from above, unhindered by people, is a truly amazing experience. Sunsets are also more powerful when you're high up as you tend to get more out of the scene than at street level, where the light disappears a lot more quickly.
Here are just a few of my favourite shots and stories from cities I've been lucky enough to visit.
The City of Lights: Paris
Paris is known as the 'City of Lights', and from the top of the 210m-tall Tour Montparnasse it is easy to see why.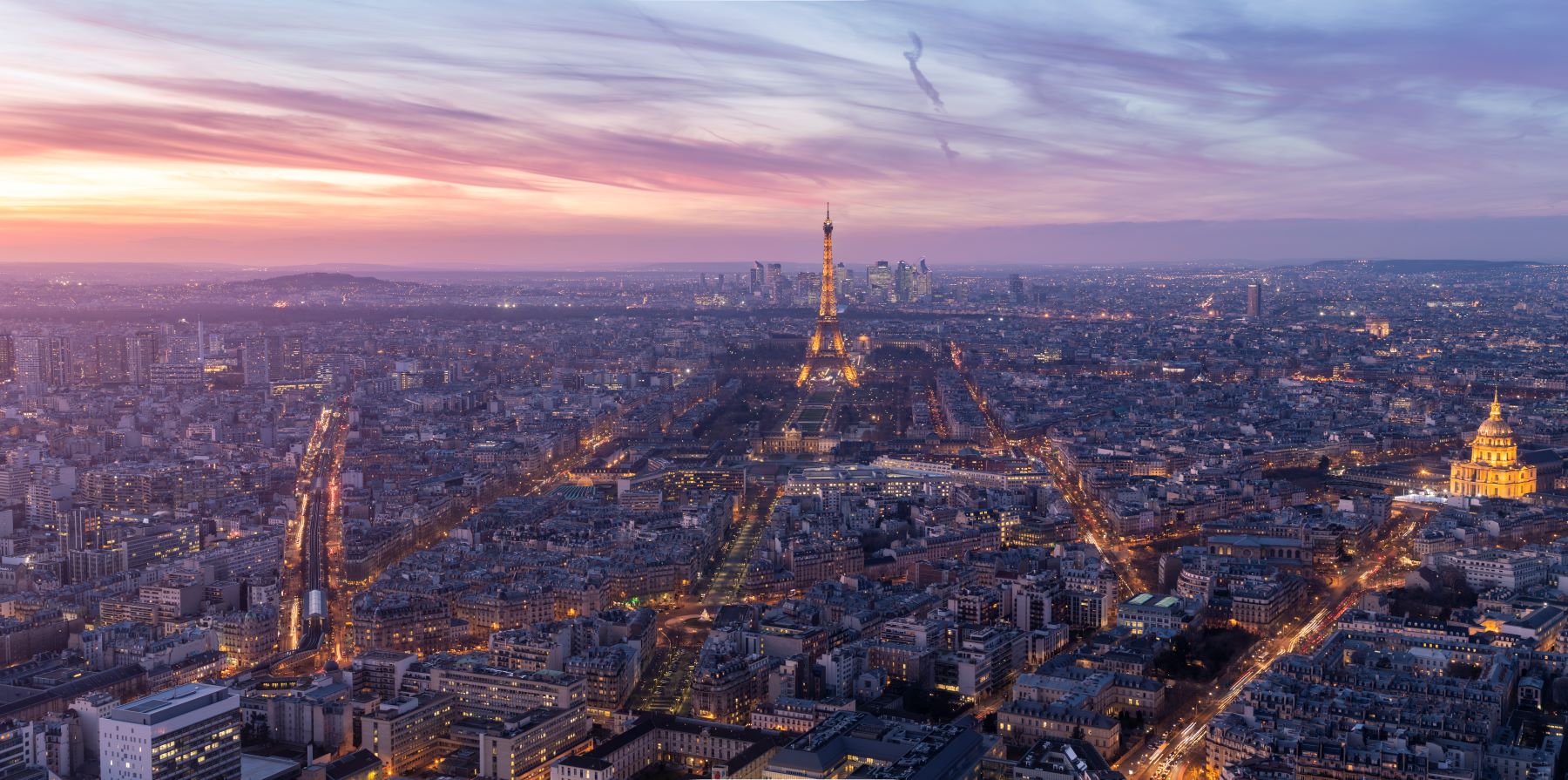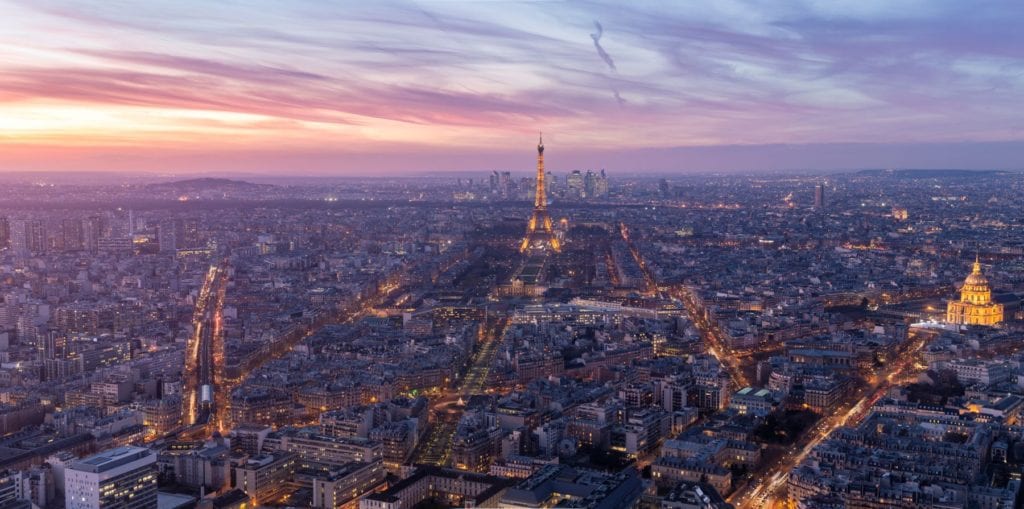 Like many people, the French capital is where I fell in love with photography – and it has to be my most-visited city by far. I never tire of going as I always manage to find new and different things to capture.
The view from Tour Montparnasse building is one I've photographed a few times, but this has to be the best sunset that I've ever seen up there. Magical doesn't begin to cover it.
The secret to the best panorama: London
Pre-Covid, London had an average of 55,000 visitors per day. That means there is enormous potential for crossover when it comes to photos, with many people taking very similar shots of the same sights. So, for me, it's key to be able to get to places that the most other visitors can't to find new angles that many don't get to see.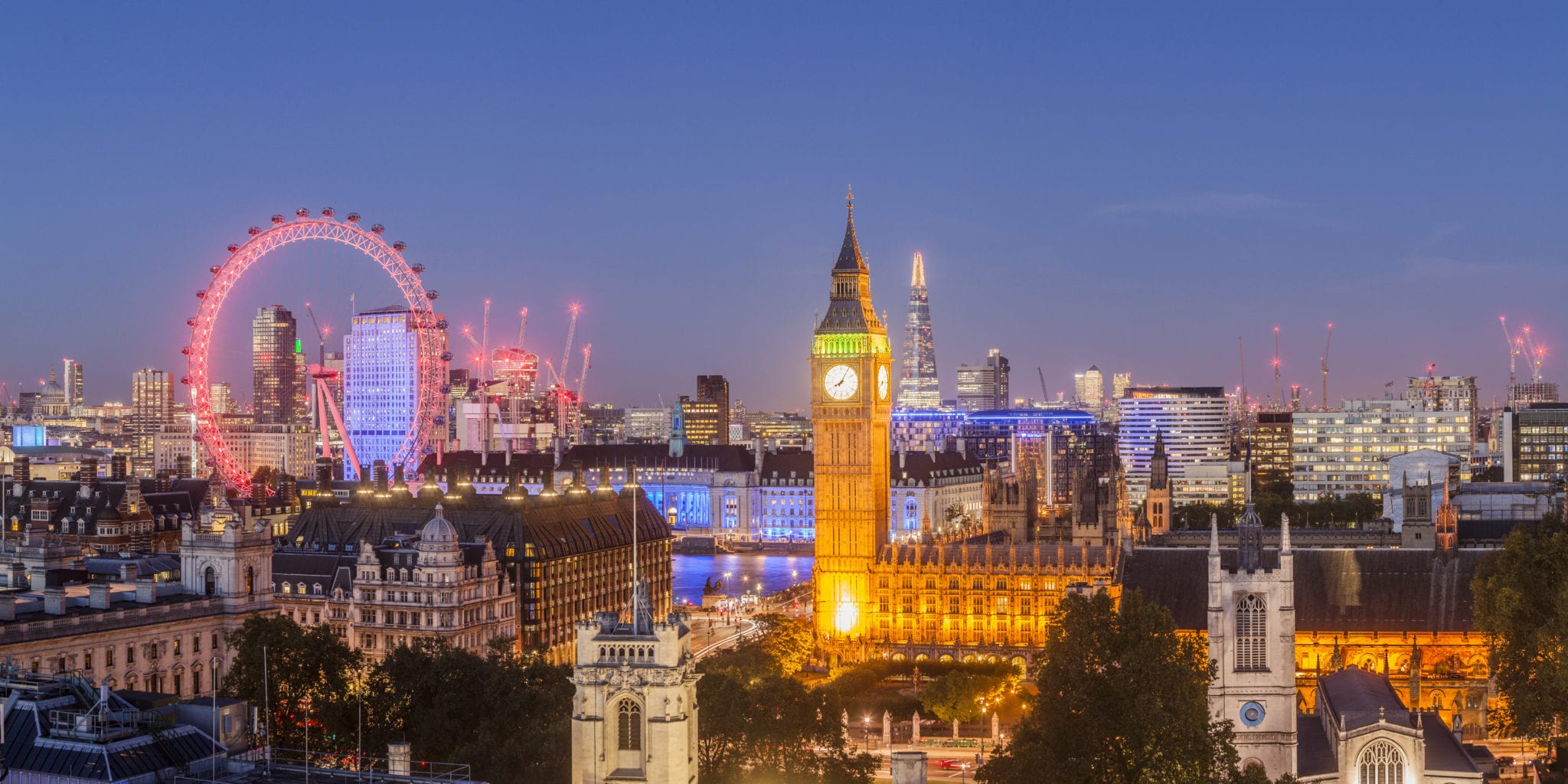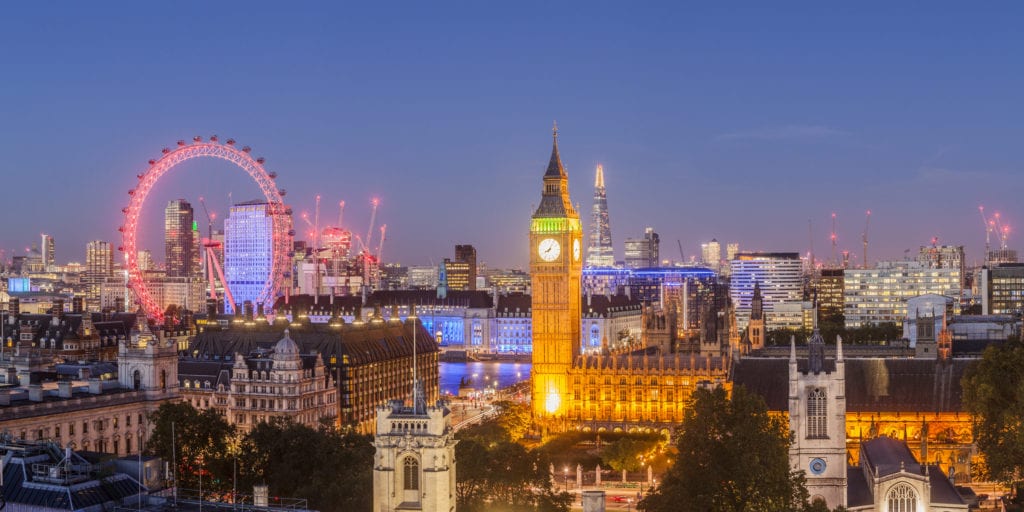 This view looking over Westminster is taken from a building that requires you to sign a waiver to enter. Visitors are required to climb a precipitous spiral staircase to go up, and the waiver asks that you have no fear of heights or no problems with your heart.
If you're not out of breath when you reach the top, then you will be when you see the panorama of London before you.
Light in the darkness: Vienna
The State Opera House in Vienna is beautiful at any time of day. But like all cityscapes, darkness brings more photographic opportunities.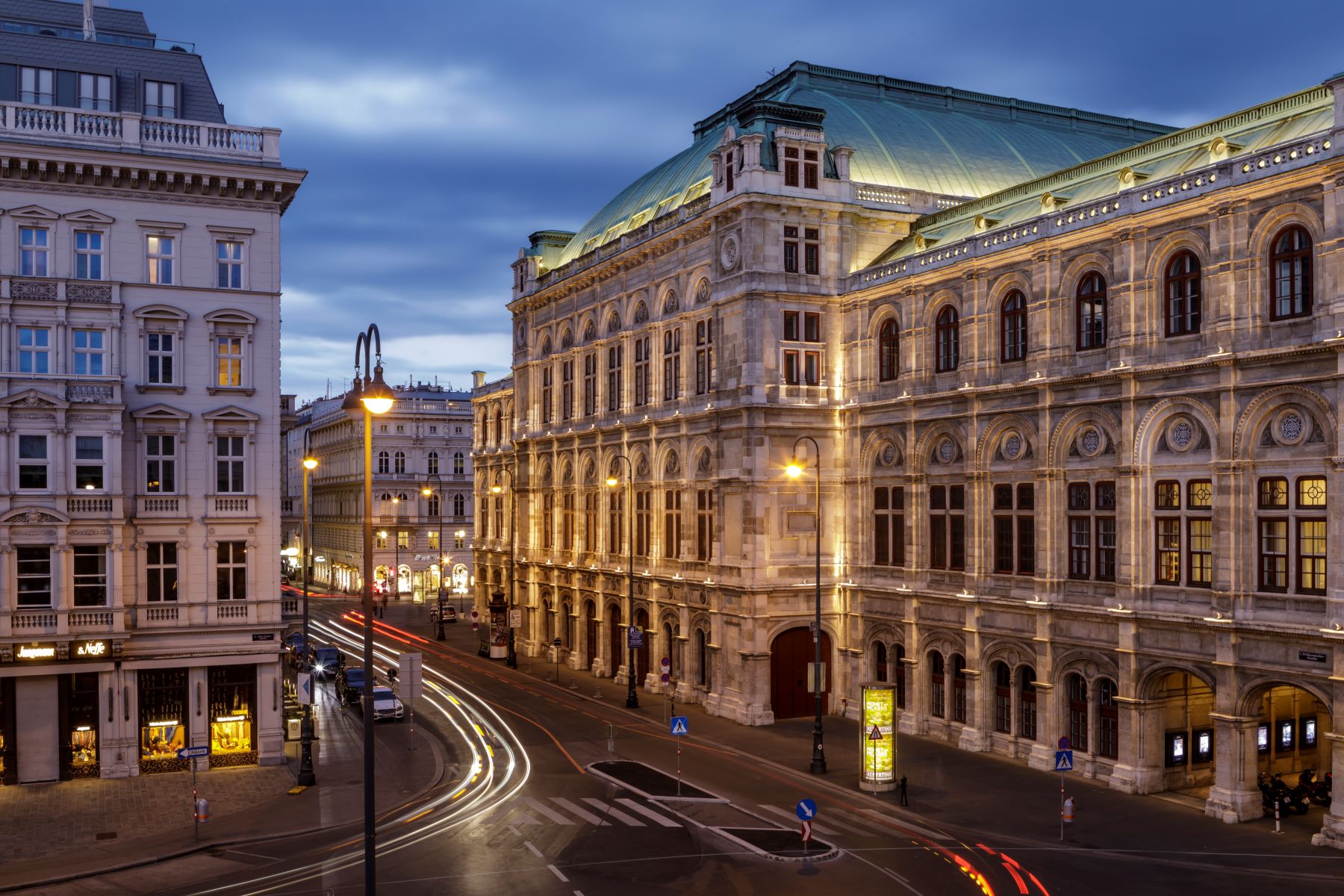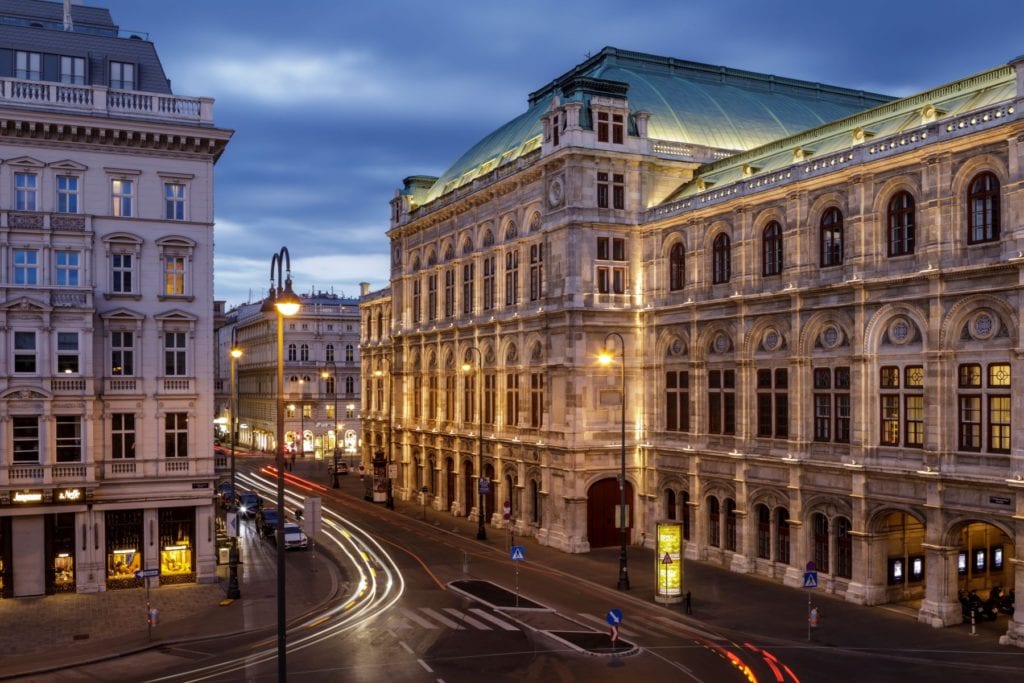 Photographically speaking, I had to time this just right to get both the headlights and tail-lights of the cars in the image to give it that point of interest.
If you're a budding photographer, this is an important process to bear in mind. Before taking a shot, always ask yourself – how can I make this image more visually interesting?
Happy accidents: Amsterdam
Although upon first glance the UNESCO-protected canals of Amsterdam may all look the same, they are, on closer inspection, quite different.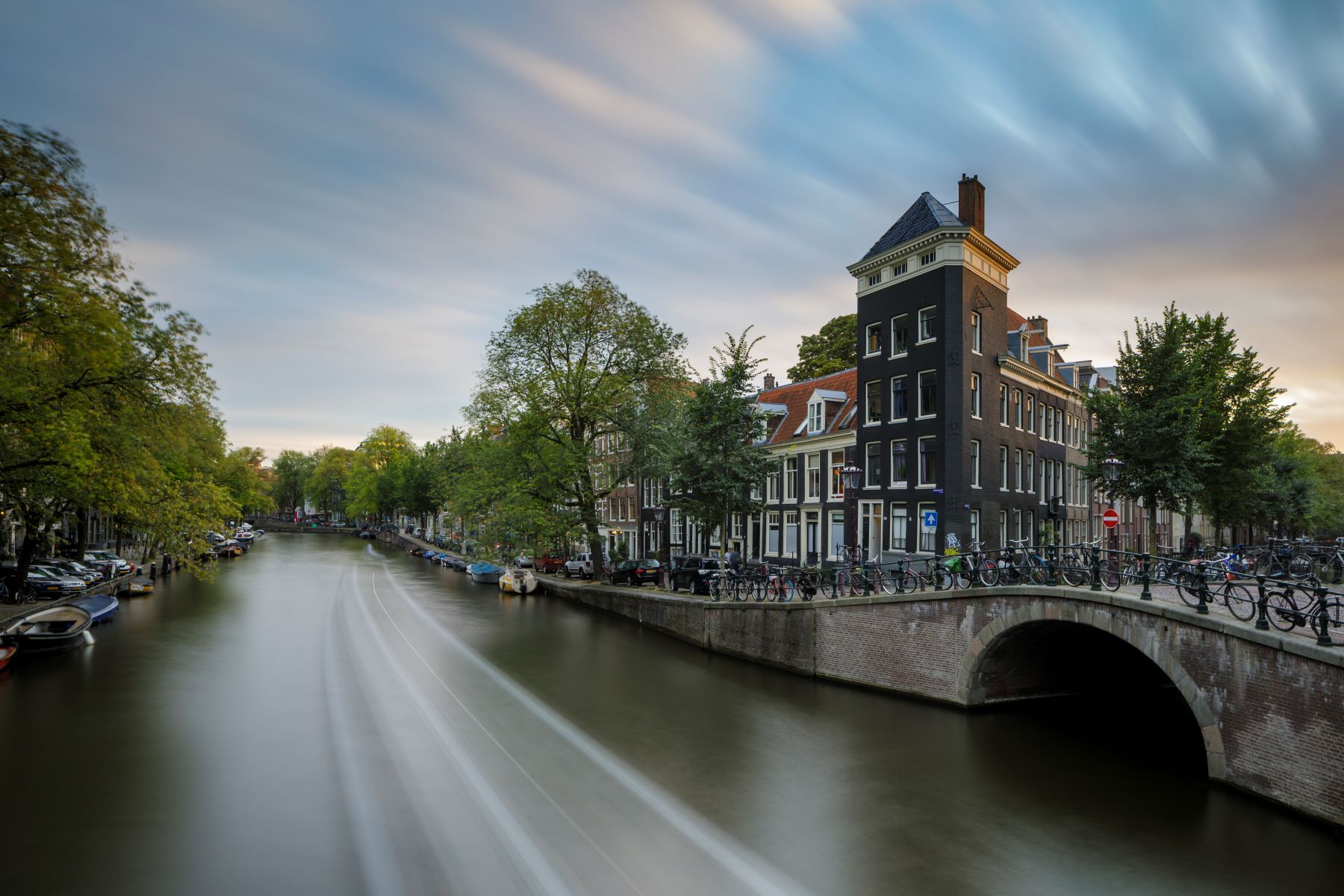 This is the Prinsengracht canal, lined with some beautiful architecture and boasting a great location for sunsets.
As I was waited for the sun to go down, I tried to do something a little different with the shot. I don't like overly elongating the exposure but in this instance it added some interest to the image as far as the sky. Then, by happy accident, a boat zoomed underneath the bridge to add some detail to the water.
A blessing in disguise: Hội An
The city of Hội An in central Vietnam inadvertently became my temporary home for three weeks in October 2019.
Having spent ten days in the country working for a Vietnamese travel agent, I was denied entry to my flight home because of my laptop. Unbeknown to me, my Apple MacBook had been part of recall. Security said that I was unable to fly and had to either stay and get it fixed or leave the laptop there.
I chose the first option, expecting the repair to take a day or two. I was floored when they said it would take a good two weeks as they had to ship the battery from Singapore.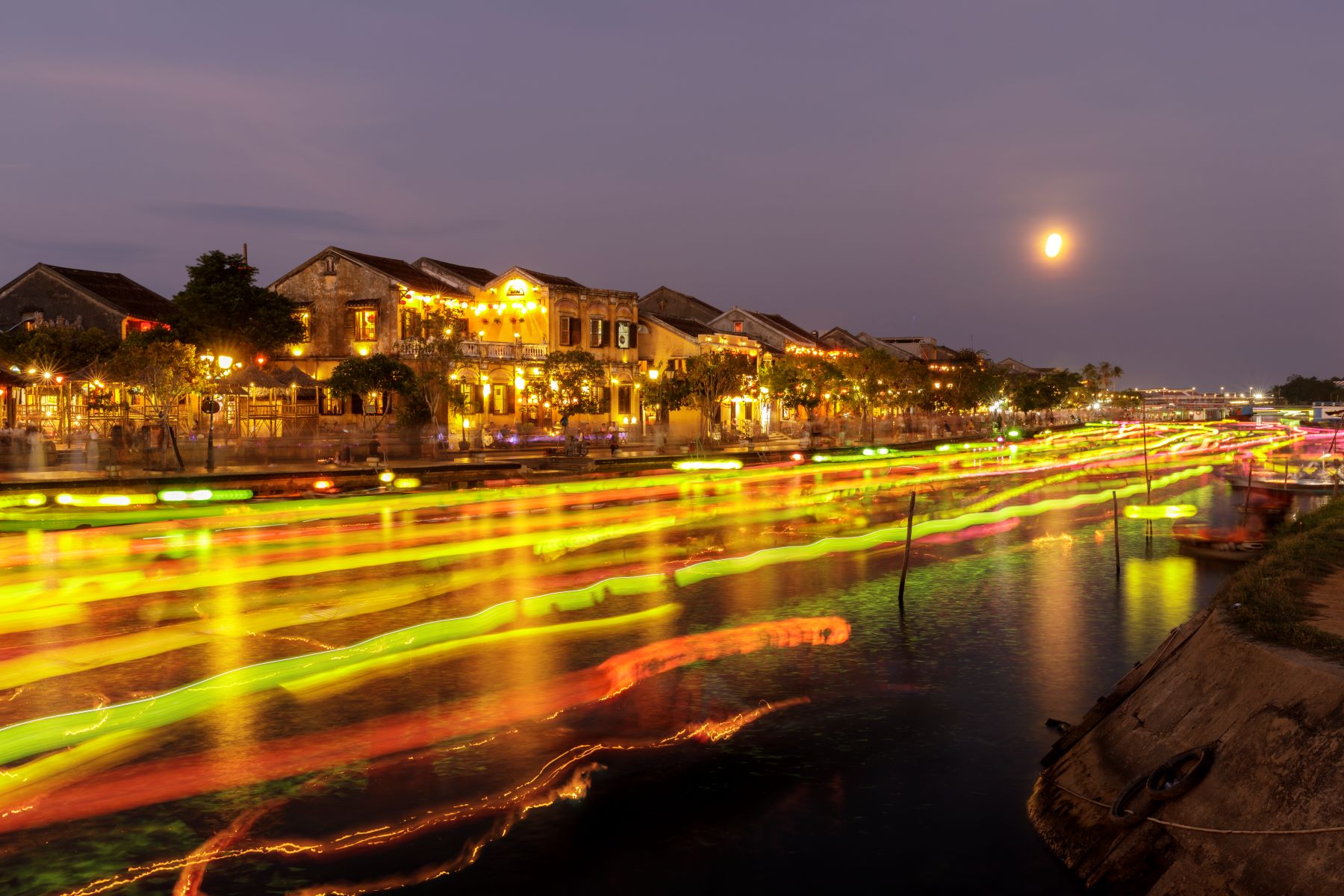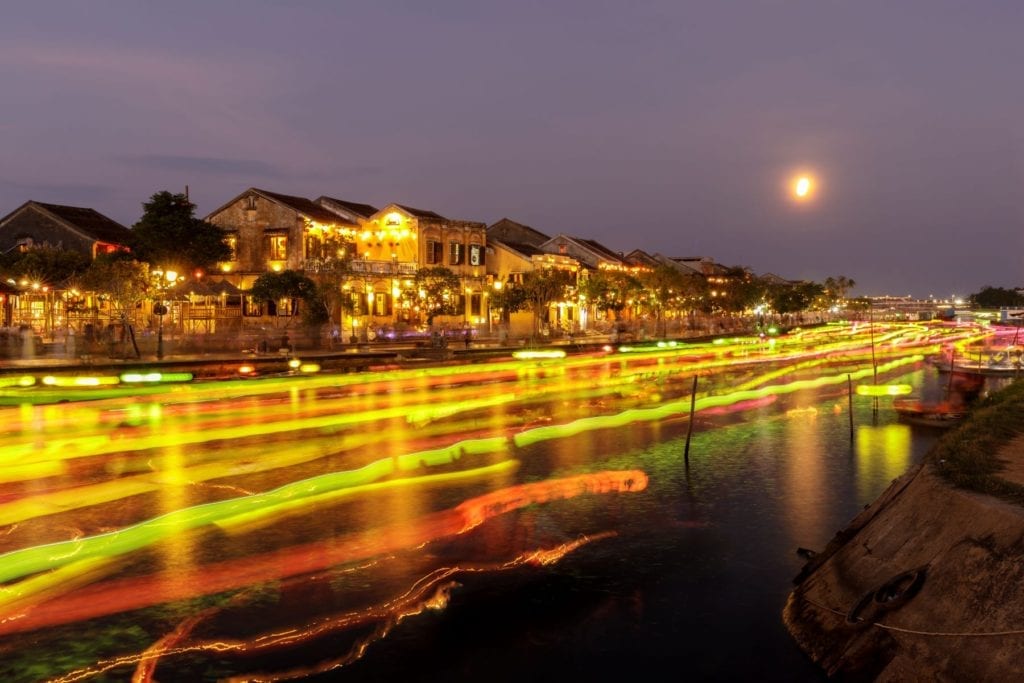 But this extended delay was a blessing in disguise as it allowed me to get underneath skin of the city and its people.
Hội An truly comes alive at night when tourists descend to the water to ride traditional boats carrying lanterns. I stood on the bridge that links the city to An Hoi island and shot a two-minute exposure of the boats going up and down. The resulting photo was a myriad of colour and a joy to behold.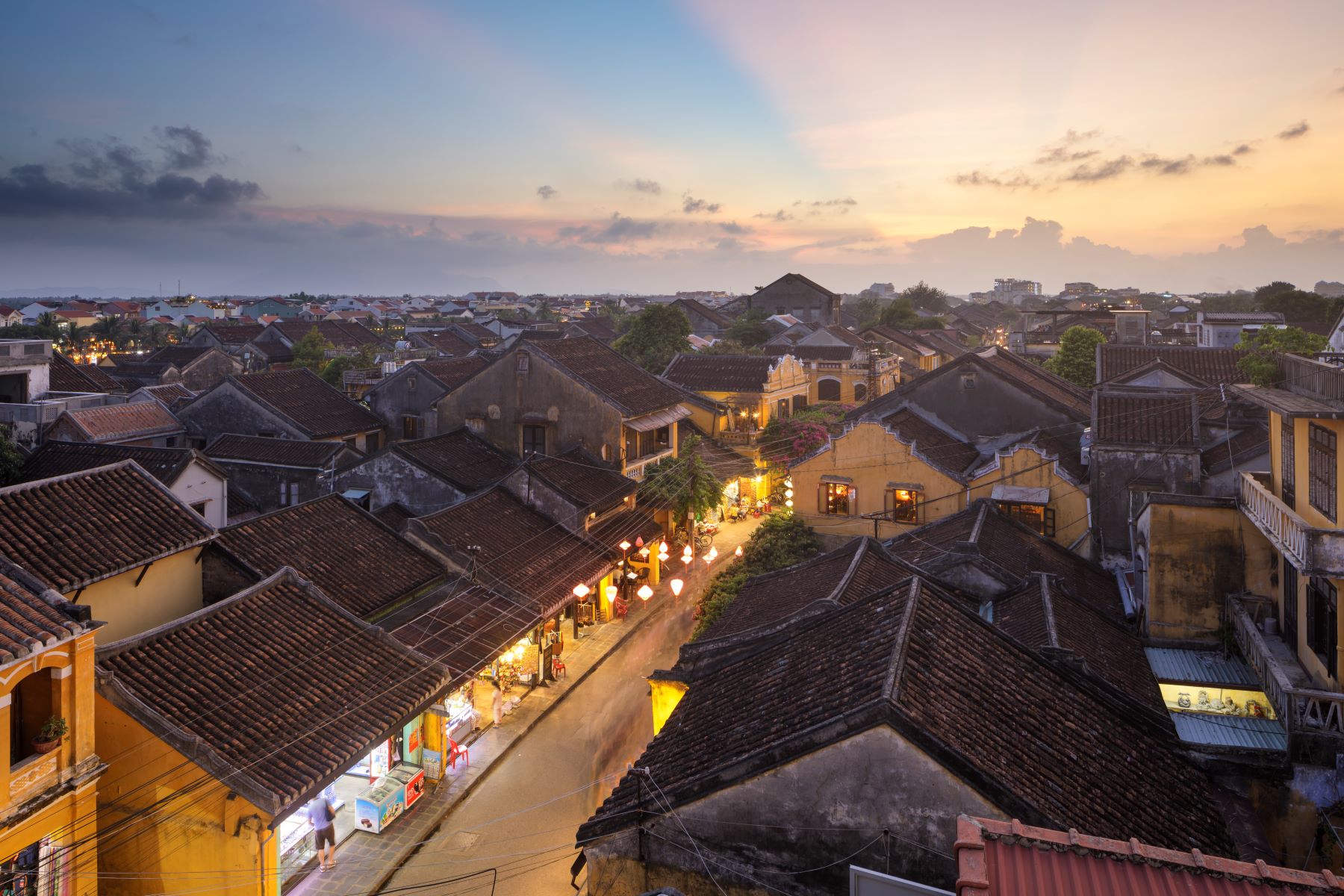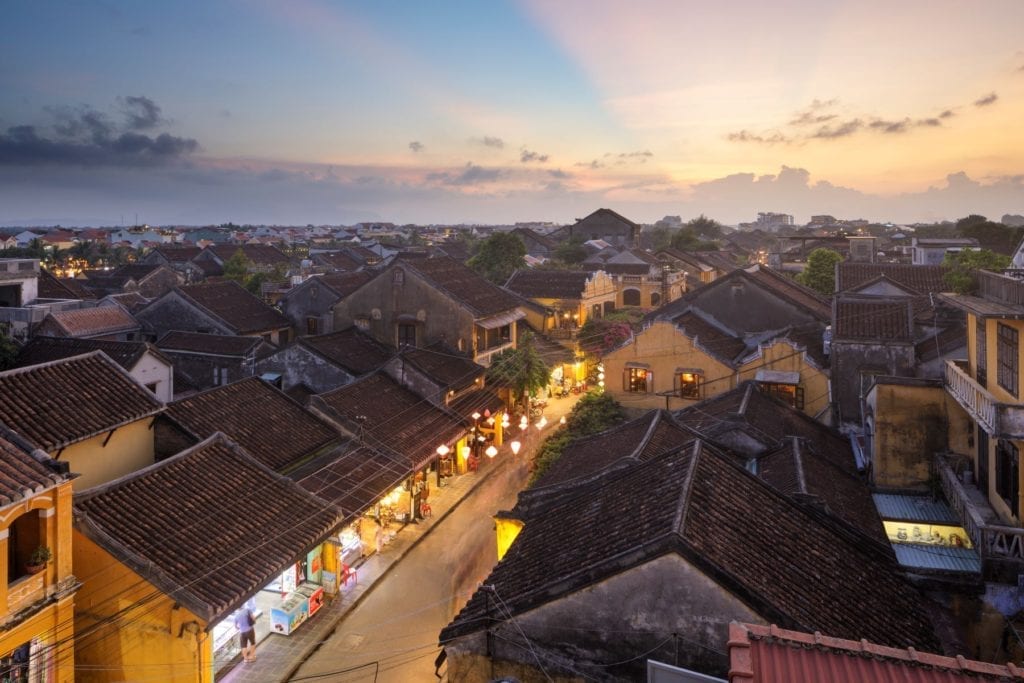 While staying in Hội An, I was keen to find different vantage points from which to appreciate the city's character.
This image was taken from the fourth floor of a local coffee shop – the perfect place to photograph the sunset. The best thing was that you could order your drink and wait for the perfect light whilst sipping a coffee.
A captured memory: Norcia
In the city of Norcia, Italy, the beautiful 14th-century church of San Benedict brings back memories of both joy and sadness. The joy is the reminder of my trip to Umbria in June 2016, where I based myself in the city for several days while trying to photograph wildflowers on the Piano Grande mountain plateau.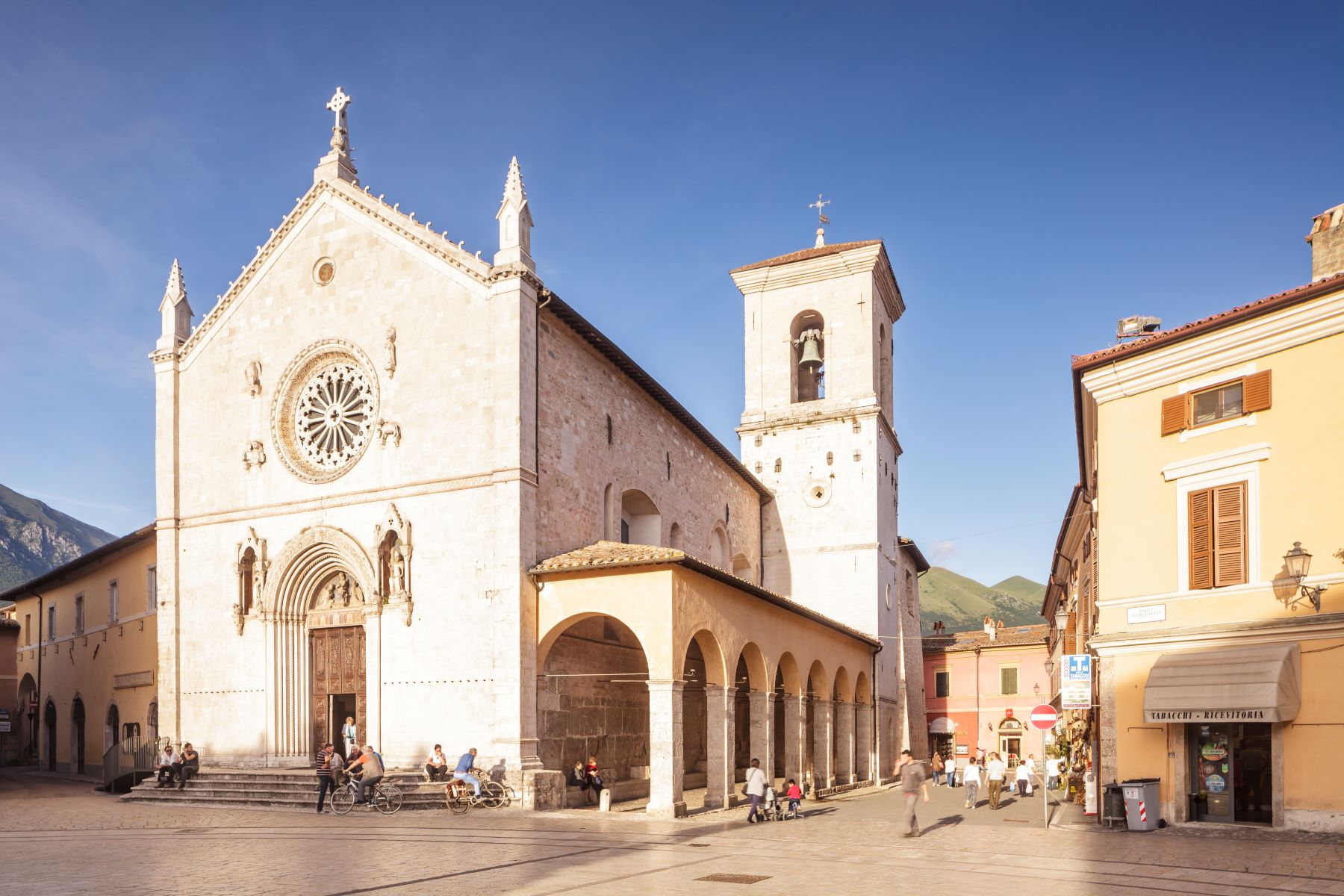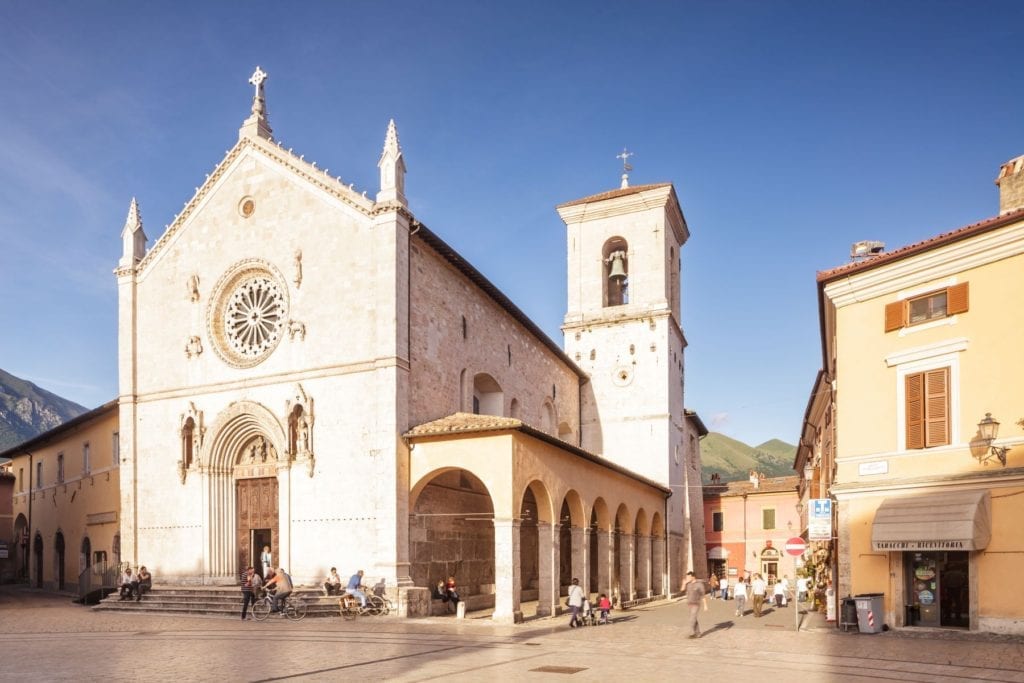 The sadness comes from the fact that a mere four months after capturing this, my picture was being used in the news. An earthquake had flattened much of Norcia and destroyed the basilica – this shot was being printed to show what the church had looked like.
A sad reminder that Mother Nature can take things away from us in an instant. It still brings a tear to my eye seeing it.
Directed photography: Bergamo
In the hilltop town of Bergamo in northern Italy, Piazza Vecchia was apparently described by architect Le Corbusier as 'the most beautiful in all of Europe'. I'll second that. It is small but stunning, and if you like architecture it's well worth a trip there. A finely coveted gemstone away from the hustle and bustle of bigger cities such as Milan.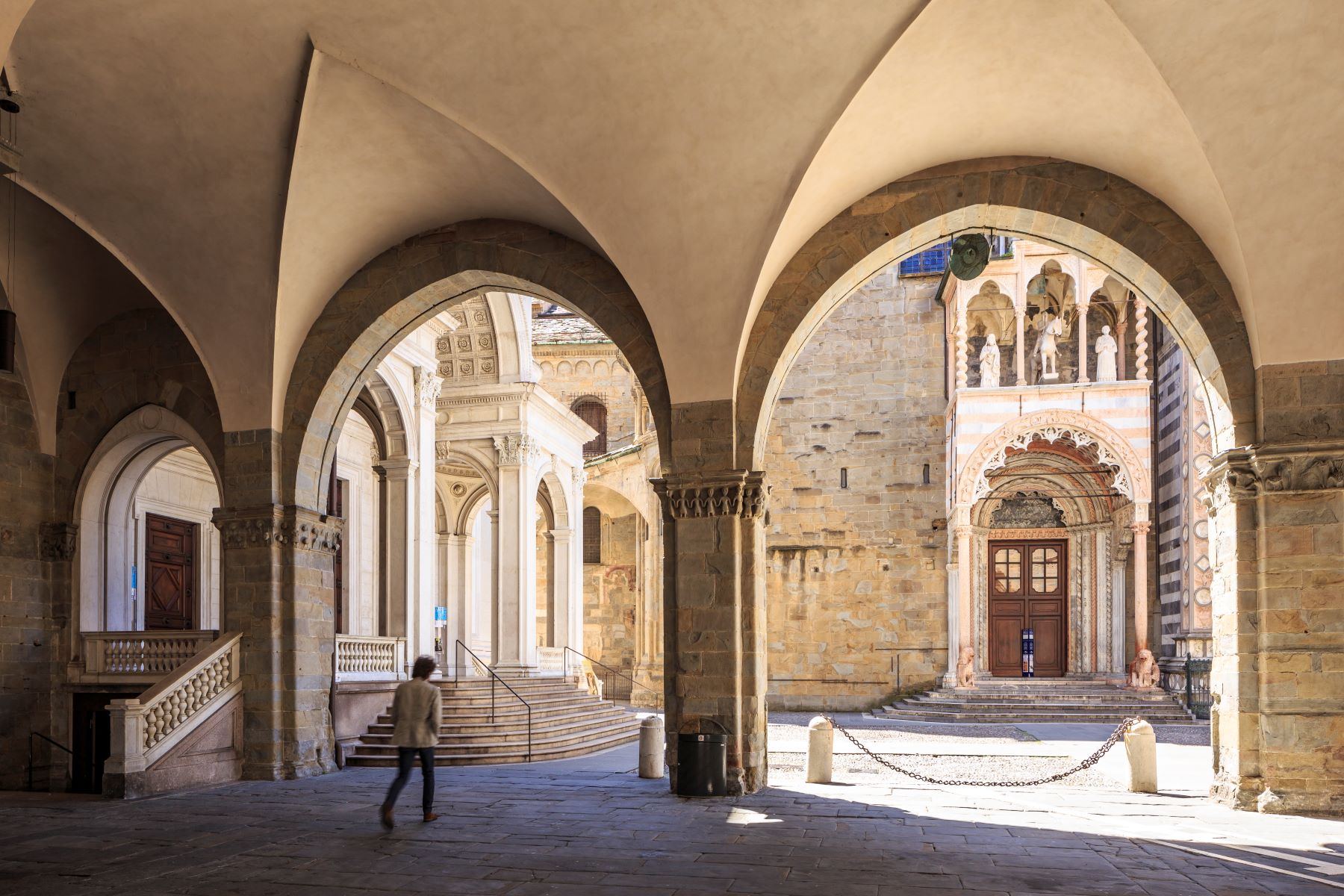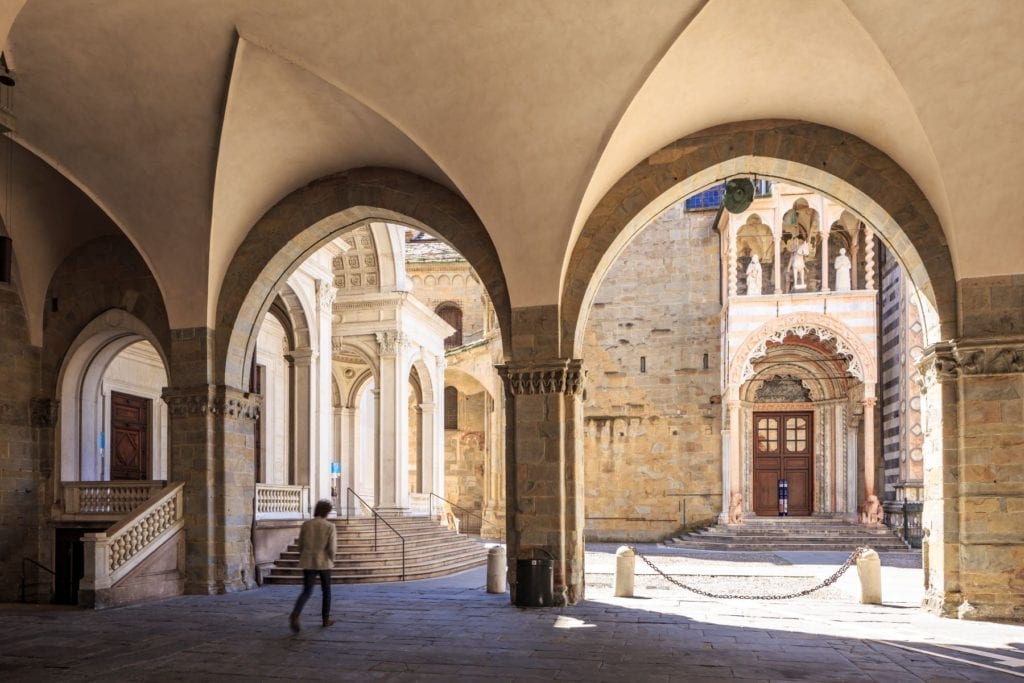 When I'm taking photos in cities, the one thing I look for is a stage and my actors. I try to 'direct' the scene that is front of me. Here, the architecture was the stage and the locals my actors. All I had to do was wait for the appropriate moment for someone to walk into frame.
A nod to the future: Osaka
Anyone who has been to Osaka will know the main challenge is finding someone who speaks English. Japan's second city isn't far from Kyoto, but unlike the latter it doesn't seem to get rammed with tourists. I'm lucky enough to have visited twice and the city, known as the nation's kitchen, didn't disappoint on either occasion.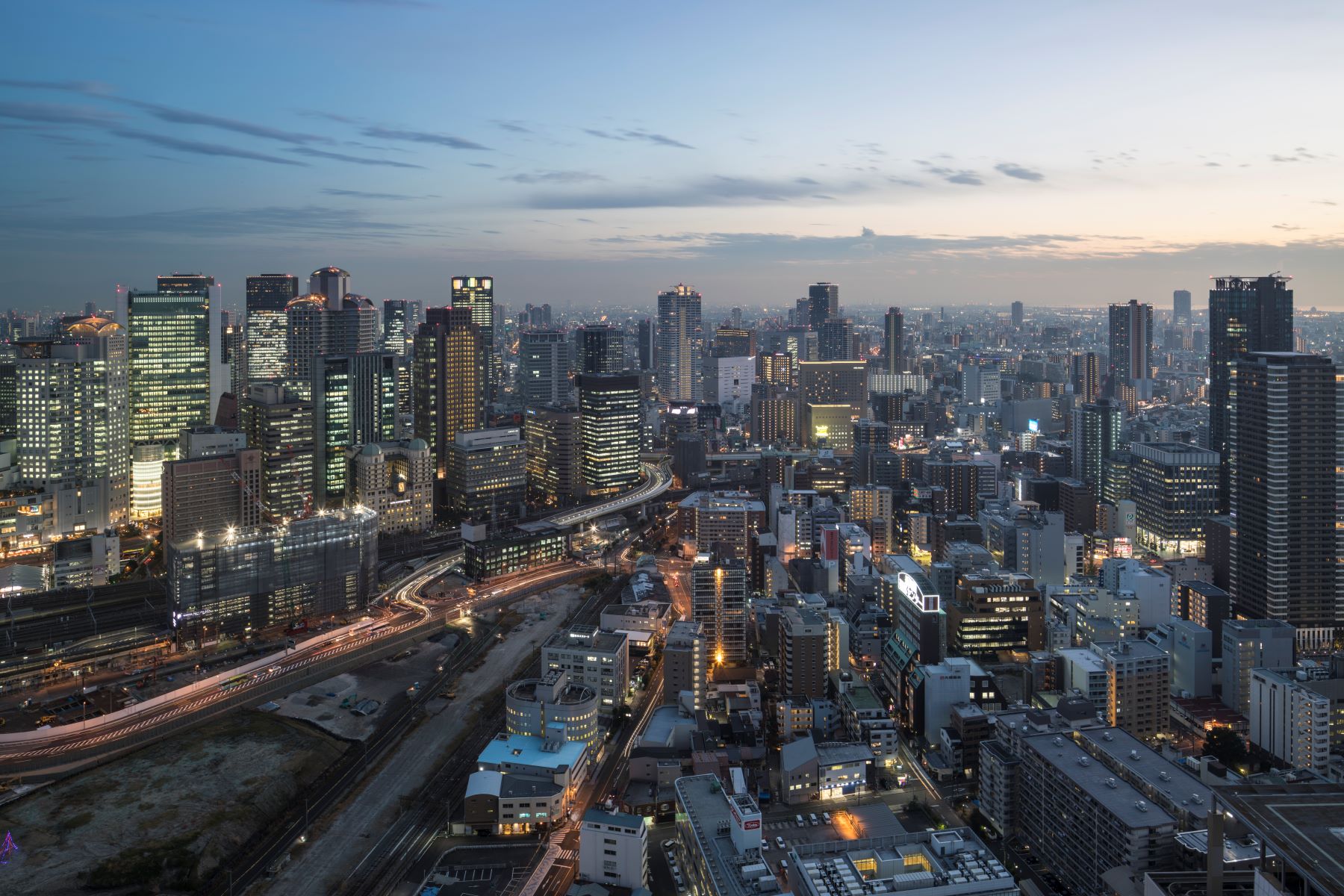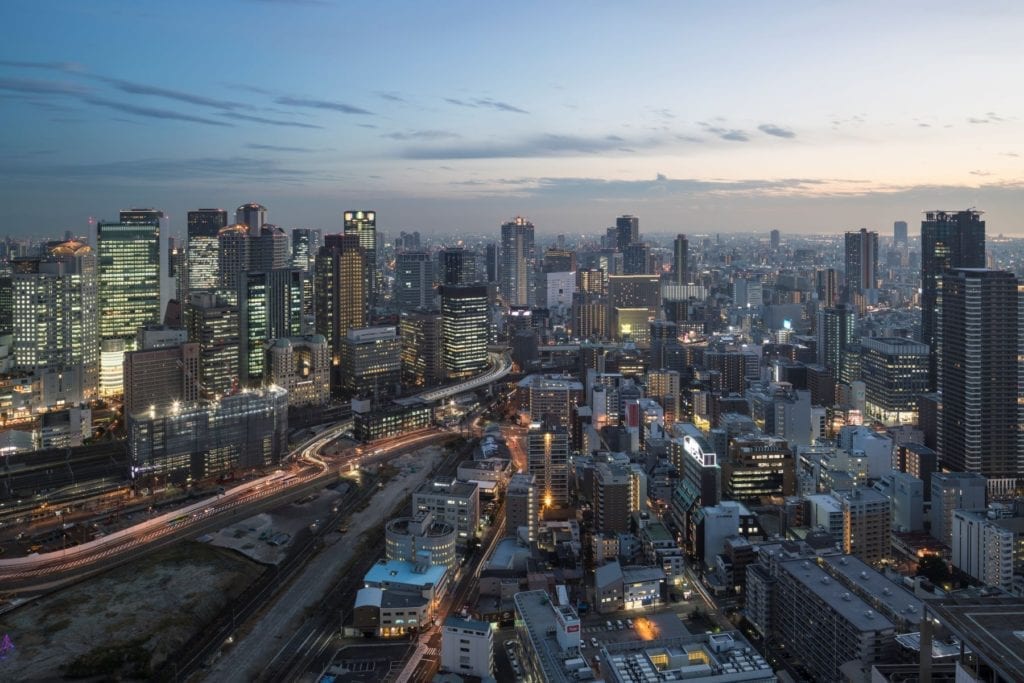 One of the great things about Japan is the ease with which you can find beautiful rooftops offering stunning views. This photo was taken from the Umeda Sky Building and gives a perfect sunset view over this Bladerunner-esque cityscape.
Mountain vs mankind: Tokyo
This particular view came on to my radar when arriving at the airport. There was a poster on the wall of the city set against the backdrop of Mount Fuji, and I made it my mission to find it.


One of the aspects that people forget about shooting cityscapes is that you have to do a lot of research in order to find the vantage points. Sometimes they are quite simple to come by, but others – like this one – take a lot of digging around.
I often get asked where it is, but I prefer to tell people to put in some effort to find it. I don't like handing these sorts of secrets to people on a plate, especially so when it took me so number of hours to find. And half the fun is in the chase anyway!
Julian Elliott is a professional travel photographer whose work has featured in numerous magazines. You can see more of his photos on his website or follow him on Instagram