Written by Bradt Travel Guides
We chat to The Travel Camel himself, Shane Dallas, about his experiences of solo travel. Shane is one of the founders of the twitter chat #TRLT (The Road Less Travelled) and has travelled to plenty of our favourite Bradt destinations.
---
Tell us about the first time you travelled solo. Were you reluctant to go it alone?
When I started travelling solo in my early 20s, it was very different to travelling now. There was no internet and mobile phones were a rare sight, so travel was a far more isolating experience from your family and friends back home. My first major solo trip was to drive around Australia in 1989 – a journey of more than 20,000km. Because it was in my home country, I was very comfortable travelling alone.
The same could not be said for my first major solo overseas travel that occurred more than two years later. I was so nervous that I nearly vomited on the morning of my departure. I had a one-way ticket to Europe to explore the continent in 1992 and had no idea when I was returning. I originally took this journey based around three events in Spain: to run with the bulls in Pamplona, to attend the Expo in Seville, and to attend the Olympic Games in Barcelona. Originally there was four of us on this journey, but the other three withdrew from the trip and I went alone as I didn't want to miss the opportunity.
It was an excellent decision. Not only did I attend events in Pamplona, Seville and Barcelona, but I also managed to secure a ticket to the Olympic Opening Ceremony that featured the greatest cauldron lighting ever – an accurately delivered flaming arrow. I also managed to visit Turkey and eastern Europe in 1992, places that are very different now.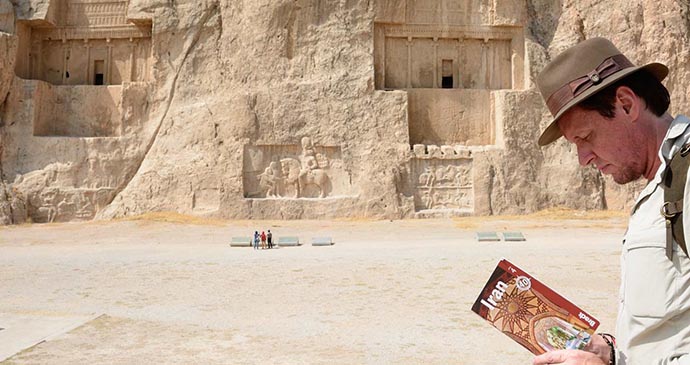 Shane at Naqsh-e Rostam, Iran © Shane Dallas
What are your tips for enjoying solo travel?
The best way to judge if you are suited for solo travel is this: are you comfortable with your own company? If the answer is yes, solo travel is easier, actually much easier. Thankfully, due to the wonders of the internet, sending a quick message to friends and having a chat on a video call can occur on a near daily basis, so there is always moral support available.
Your choice of destination is important, too. I reckon the Middle East is the friendliest region in the world to travel. Being alone when travelling solo there is nearly impossible – someone will always approach you to start a conversation. In destinations where people largely keep to themselves, it is harder to establish these connections with local people, so you may need to rely on other travellers more.
Whatever you do, never ever return home because you are lonely on the road. Every person I know who had done this has regretted their decision.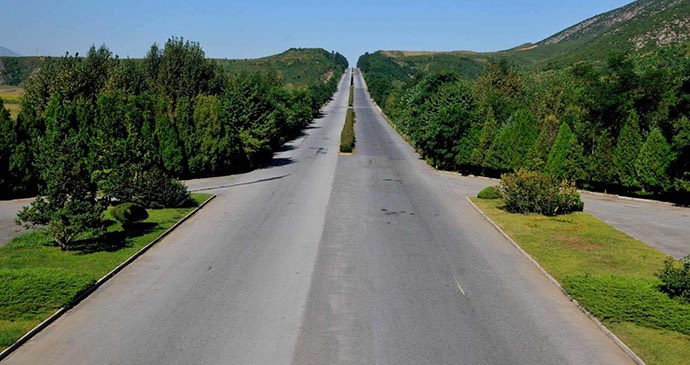 Highway between Pyongyang and Kaesong in North Korea © Shane Dallas
What do you think is the main hurdle stopping people from travelling solo?
Fear is the main deterrent to travelling solo. I suffered from it, too, in my early days, but now I've visited more than 90 countries on my own, and solo travel gets easier with each journey. People fear being lonely, but being alone does not mean you are lonely. I am very comfortable with my own company and because of this, I can never be lonely.
The other issue stopping people travelling alone is that it is unsafe. This is not a correct assumption, as the vast majority of places in the vast majority of countries are safe, and the vast majority of people you meet mean you no harm. However, every destination in the world is unsafe if you do no use common sense. Remember to trust your intuition.
Most people I know who had fears from travelling solo tell me that once they reach a destination, their fear disappears and they wonder why they were so worried before their trip!
What is your most memorable solo travel experience?
Too many to count, but this one was the most important. I remember being in Poland on my birthday on the aforementioned 1992 Europe trip. I was driving a small navy Renault Clio on a highway – it was a warm day, the windows were down, the breeze blowing through my hair and The Police were playing on the car's cassette player. I remember thinking, 'I'm happy to be driving, I'm happy to be listening to The Police, I'm happy to be here alone.' And it was that moment that two things happened – I realised that I was very comfortable with my own company, and second, I had overcome any fear of travelling alone.
How can Twitter chats like #TRLT help solo travellers?
Twitter chats, especially #TRLT, are used by many solo travellers. They can give great guidance online and be role models for first-time solo travellers who wish to follow in their footsteps. Just as important, I've often met with people from the #TRLT community when visiting a destination, such as Berlin, Toronto or Cairo. Even though you may only know this person online, I've found on every occasion that there is already a strong familiarity with meeting someone from the #TRLT community – our deeper approach to travel is something that unifies us all.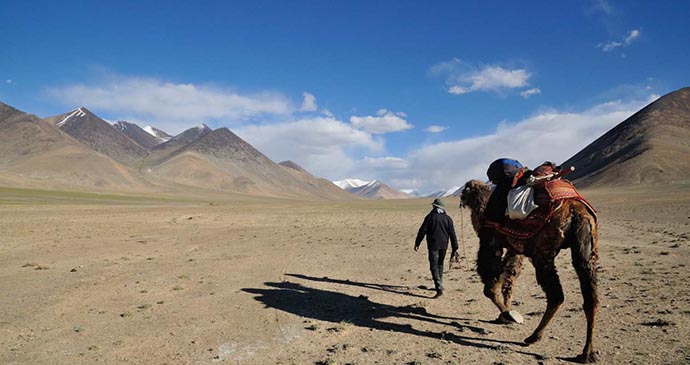 Pamir Mountains, Tajikistan © Shane Dallas
Tell us about your next solo travel plans.
A lot of my travel now involves speaking at conferences and travel trade shows or leading tours. I still head out on my own at times, especially when I'm on one of my photography excursions. The next solo trip I am targeting is Djbouti to spend time with a camel caravan transporting salt across Lake Assal.
---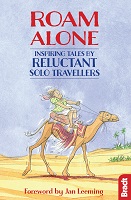 Interested in reading more experiences of solo travel? Get 10% off Roam Alone: Inspiring Tales by Reluctant Solo Travellers here.