Written by Bradt Travel Guides
We chat to tv & radio interviewer, newsreader, actress, author and voiceover artiste Jan Leeming about her experiences of solo travel. Find out more about Jan Leeming on her website.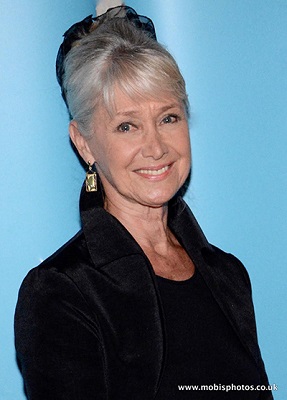 Jan Leeming 2015 © www.mobisphotos.co.uk
During your career you must have travelled to some wonderful destinations. Do you have a favourite?
Actually the furthest I ever got on a paid work jolly was a very interesting trip to Amsterdam in the 70s when I presented my own programme, Women Only. After dinner the crew took myself and the researcher to the Red Light district. Having been convent educated I was a trifle behind on the sexual knowledge stakes so it was a real eye opener. I can still see the empty rocking chair in the window!
My travel has been self funded and, fortunately, I was usually able to enjoy holidays with a partner. It is very difficult to choose a favourite – for a beach holiday I think it must be the Seychelles where the silky sand laps the granitic rock rising up all over the island. I don't like beaches with multitudinous hotels in the background.
My husband and I were fortunate enough to visit Bali in the early 80s where we had the double delight of gorgeous beaches, lagoons, snorkelling and also the fascinating temples. I purchased two carvings that had taken four and six weeks respectively to carve. They cost more than the holiday, but having met the carvers they have a very special place in my home and my heart.
What is your most memorable travel experience?
I've had many wonderful experiences, but the thing I vividly remember is the stupidity of myself and partner in returning without a guide to the Fox Glacier in New Zealand. Owen had put his glasses down on a lump of ice and forget them. I remembered where and having a good sense of direction we returned to the glacier and found them. They weren't very far into the walk I have to admit. But how stupid was that!
Tell us a little about your time on I'm a Celebrity, Get Me Out Of Here! – it sounds thrilling!
Thrilling it was not! It was very hard work under extreme humidity, loads of mosquitoes, and very litlle to eat. But I'm glad I experienced it–- the trip taught me much about myself and how I was braver than I'd ever imagined. What I do remember well was a sleepless night when I watched the stars move across the sky through a hole in the canopy of the trees. I just wished I'd had a heavy-duty telescope.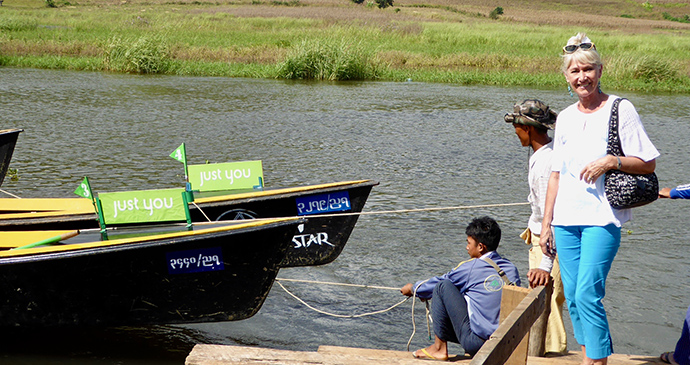 Jan Leeming with Just You's river craft © Jan Leeming
You say in your foreword to Roam Alone you lacked the courage to travel solo – what made you change your mind?
I'm not really in to hiking or camping so I'm the last person who'd pack my gear, pull on my hiking boots and set off. Also for most of my adult life I had a partner so the idea of a solo holiday was never on the agenda. However, when I found myself a singleton 14 years ago, there was no way that I would have booked a solo holiday and I object to the extortionate room supplements charged to singles. I only wish I'd known years ago about companies like Just You Singles Holidays where you join like-minded singletons and have your whole trip planned for you and, because of their purchasing power, you can also have a double bedroom without the extra cost.
What advice would you give to someone who wants to travel solo, but is a little reluctant to do so?
I would advise them to look at specialist companies like Just You who have destinations worldwide and really do have something for everyone. I cannot emphasise strongly enough that the holidays are not 'dating sites' but you will find yourself with like-minded travellers with whom you can discuss the experiences of the day over dinner.
Do you have any future travel plans lined up?
At this precise moment I've no plans but at the beginning of 2016 I'd no plans either, yet actually spent two months out of the country on various trips. So I have empty diary, but will definitely travel.
---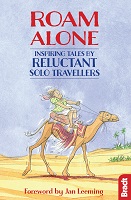 Interested in reading Jan's foreword, along with more experiences of solo travel? Get 10% off Roam Alone: Inspiring Tales By Reluctant Solo Travellers here.