Photogenic fishing villages, squeezed into rocky coves, have long served to define Cornwall at its most picturesque.
Five million people come to Cornwall each year as visitors, and a further 50,000 travel on to the Isles of Scilly, and more ink has been spilt by writers attempting to capture the county and the archipelago than over any other part of Britain. It's not hard to see why: Cornish and Scillonian beaches are astonishingly beautiful, washed by tumbling surf that has travelled the Atlantic, while photogenic fishing villages, squeezed into rocky coves, have long served to define Cornwall at its most picturesque.
But Cornwall is more complex and infinitely more diverse than that. There are the post-industrial, granite-built towns of Redruth and Camborne as well as the whitewash-and-thatch villages of the Roseland peninsula; among the mountains of white china clay spoil there are moments of startling natural and manmade beauty, while the wild moors of Bodmin and Penwith are strewn with the skeletal husks of the tin-mining industry and evidence of prehistoric communities lingers in stone, while Scilly is in the process of transforming itself – with no loss of beauty or character – into a cultural and sporting destination like no other part of the country can offer.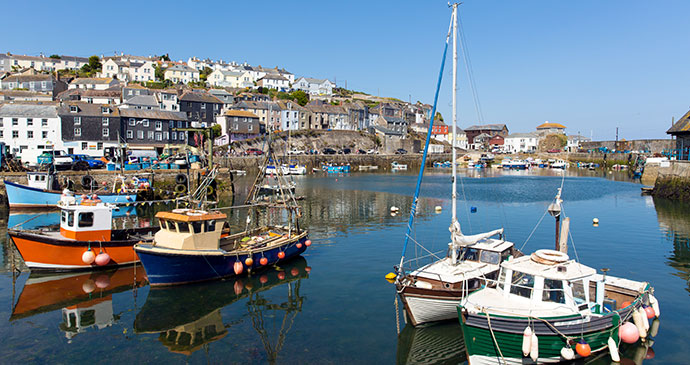 Then there's the remarkable heritage of unspoilt country churches, holy wells and pilgrim routes, lying quietly beside busy roads and brash resorts; and colonies of artists, shifting with the times around Lamorna, St Ives, Redruth, the Tamar Valley, Falmouth and Penryn.
The almost-island geography of Cornwall means you are rarely more than a few miles from the sea. The variety is seemingly infinite: the rugged north coast with its jutting cliffs of slate and granite, towering sand dunes and windy beaches, where Arthur fought and St Piran landed, or the gentler south coast, with its lush subtropical gardens running down to sheltered coves; busy estuaries, rambling rivers and storm-lashed harbours where old fishing communities still survive.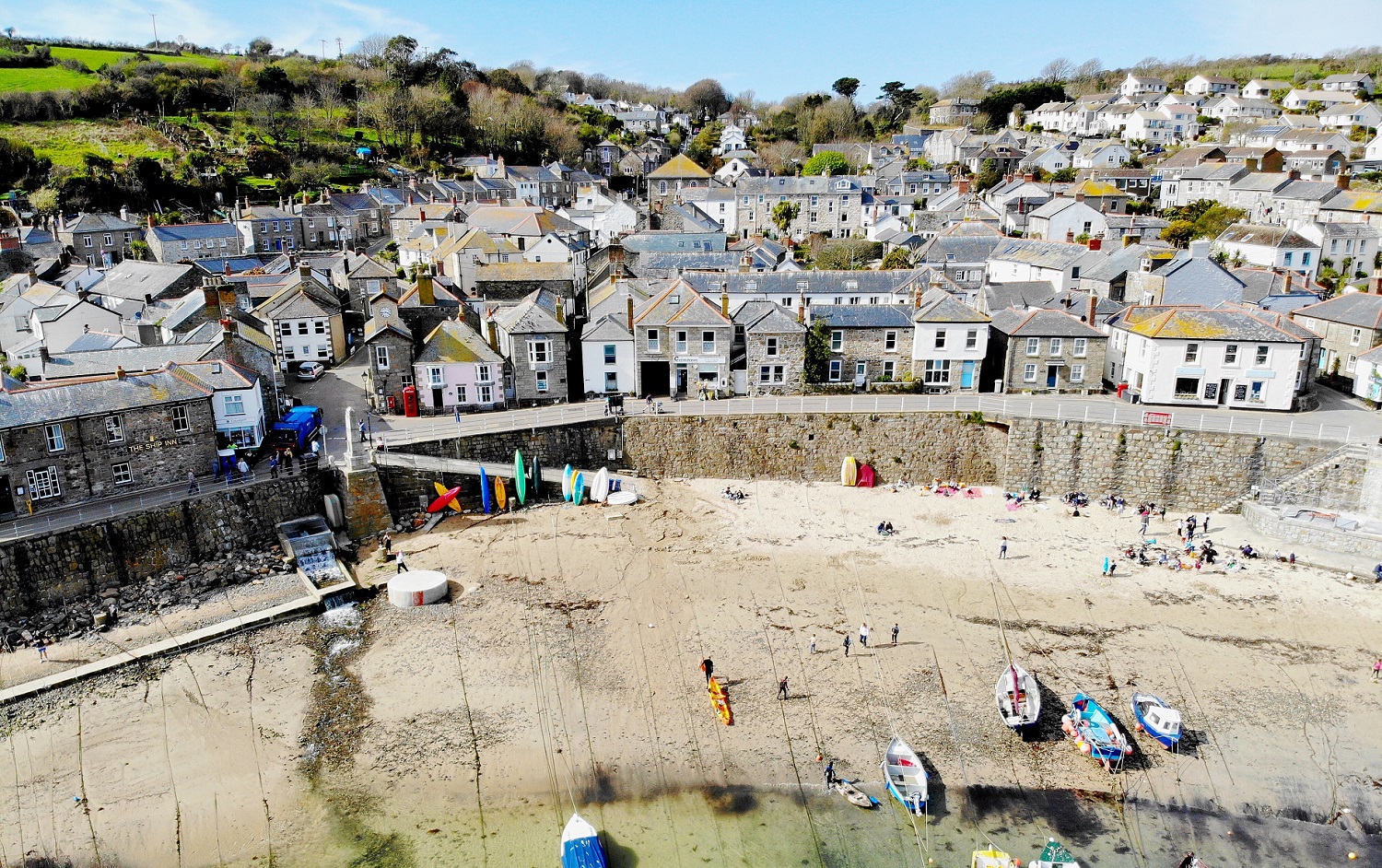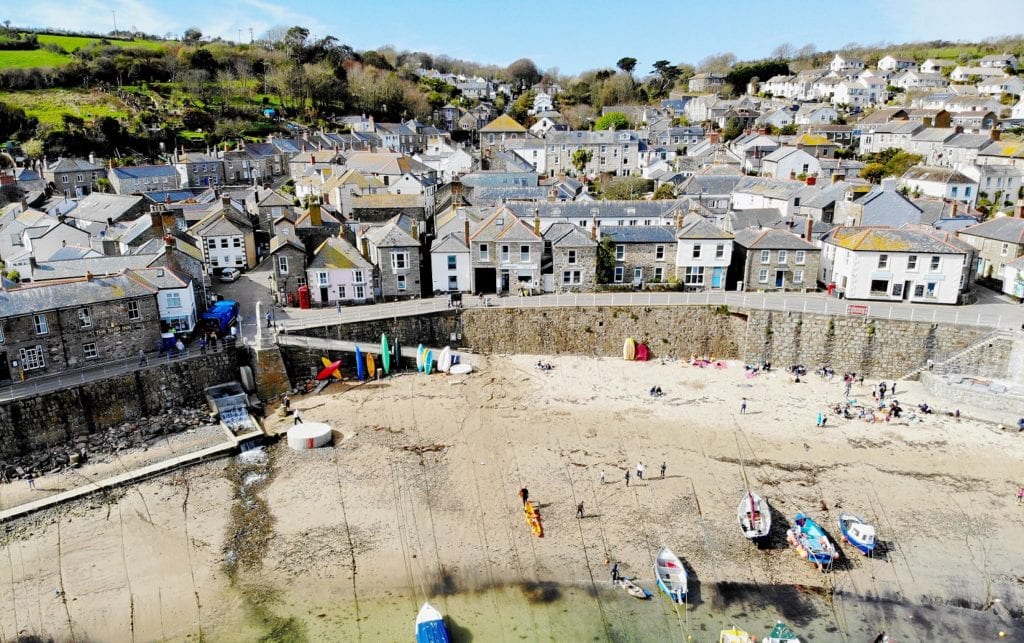 No wonder, then, that dozens of guidebooks exist to help holidaymakers get the most out of their precious week or fortnight, listing Cornwall's 'unmissable' sights, its 'Top Ten Beaches', swankiest celebrity-run restaurants or coolest surf bars and festivals. The Slow concept isn't like that.
Slow travel is about taking the time to get to know a place and what contributes to its uniqueness, rather than encouraging an anxious, superficial lightning tour, aimed at ticking as many cultural, gastronomic or geographical boxes as possible. But it's not about travelling at a snail's pace either. The reward of Slow travel is the understanding that immersion in one place often leads to insights into what makes up the bigger picture.
The author's story
I found individuals and communities living well, savouring the special quality of their surroundings and very alert to the growing demand for sustainable tourism
Before I came to live in the far west of Cornwall, I remember poring over my OS maps and being enthralled by the dramatic contours of the coastline, the empty moors dotted with archaeological symbols, the deep meandering estuaries and the strange poetry of the place names. The cluster of islands that lay where the sun set on the horizon fired my imagination too, as I stood on the cliffs near my new home, close to Land's End.
I was fortunate to have time to explore my adopted county out of season, on foot and by bicycle (and occasionally in a canoe): it was an eye-widening, if slightly random immersion, that revealed an exhilarating diversity in local identity. An additional impetus to my travels came from my meandering career in gardening and garden journalism.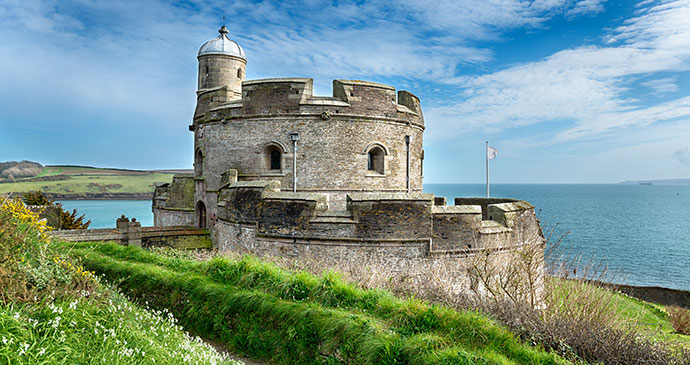 Cornwall lacks for nothing in horticultural variety and richness and there are few trails I have followed that have not had to include a small wiggle to take in a lush collection of those hardy exotics which thrive in sheltered coombes up and down the peninsula. Without realising it, I had embarked on a Slow exploration of Cornwall. So when Bradt, who had published a piece I'd written years earlier about looking for peonies in Mongolia, announced they were looking for new authors, I jumped at the possibility of more Slow exploring, relishing the opportunity to spend time in the places with which I was less familiar.
For this third edition, I am delighted to include the Isles of Scilly as well as returningto my favourite parts of rural, urban and coastal Cornwall. It's been a joyful journey, reimmersing myself in familiar locations among old friends, as well as having the opportunity to explore some less familiar places and forge new connections. It was in a Redruth café that I found myself in conversation with Clive Baker, who teaches Cornish. Clive taught me the meaning of the Cornish word, hirath. It means the sense of deep belonging to a place that can lead to extremes of emotion through either attachment or separation. (Try expressing that in one English word!)
But Cornwall and Scilly can have that effect on you; and where there is a sense of hirath, I believe you find individuals and communities living well, savouring and contributing to the special quality of their surroundings and willingness to share it with others.
Scillonians and Cornish alike are alert to the growing demand for a sustainable approach to tourism, having seen more than their fair share of unsustainable industries come and go. Time after time in conversation, 'Slow', I discovered, proved valuable shorthand for so much that Cornwall, Scilly and their admirers aspire to in the 21st century.