Written by Bradt Travel Guides
Tibet is a land of extremes, embracing the wildest rivers, the deepest gorges and the highest peaks on earth. Travellers are drawn in search of magnificent mountain scenery, as well as authentic Tibetan culture, which is increasingly under threat. Whether a trip involves horseriding on grasslands near Tagong, rejuvenating at the natural hot springs of Tidrom, or climbing to the brooding hilltop fort of Gyantse – Tibet is guaranteed to capture the adventurous traveller's heart. Here are seven reasons why a visit to this richly varied region should be on every travellers list.
Amazing temples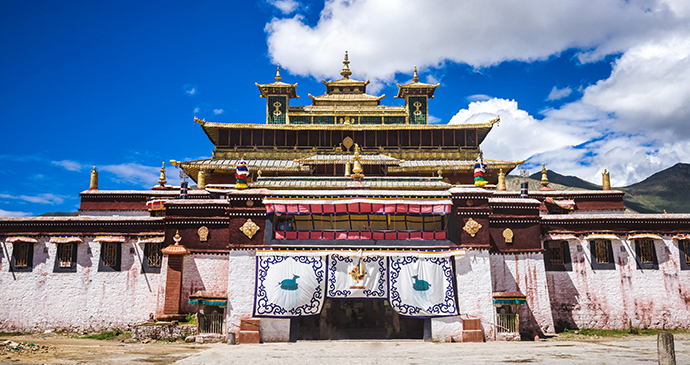 Many Tibetan temples are extraordinarily old: Samye is thought to date back to the year 775 © Vladimir Zhoga, Shutterstock
It's undeniable that Tibet offers some of the most magnificent temples in the world. As well as being stunning in terms of architecture and design, they are also richly colourful in terms of culture, as chanting, rituals and monastic life (even monastic debating) can be experienced at most. The region's spiritual nature is almost incomparable with anywhere else on the planet, and visitors often return with lasting memories that are more than just the sum of their breathtaking photographs.
Striking forts

The fortress at Gyantse is perched high above the town on a huge rocky spur © Michael Buckley
As well as monasteries and temples, Tibet is also awash with majestic fortresses. These administrative centres of old Tibet are often found hewn in to the cliffside, and although most have been destroyed, a handful remain, bearing testament to the supreme stone-masonry skills of Tibetans. Highlights include Gyantse Dzong (used in the battle against British forces in 1904) and Yumbulagang (a rebuilt fortress-temple near Tsedang), as well as the Potala in Lhasa.
World-class hiking, trekking and adventure

Tibet is an outdoor lover's paradise © Michael Buckley
Outdoor lovers will find plenty of wonders in Tibet. Often referred to as 'The Roof of the World', it is a land of superlatives, home to the highest mountains and deepest gorges. In addition to the obvious treasures of Mount Everest and the sacred peak of Kailash, you'll find a wealth of opportunities to delve in to the region's rich natural attractions, ranging from multi-day treks to rafting, kayaking, trekking or mountain bike forays.
Fascinating nomadic life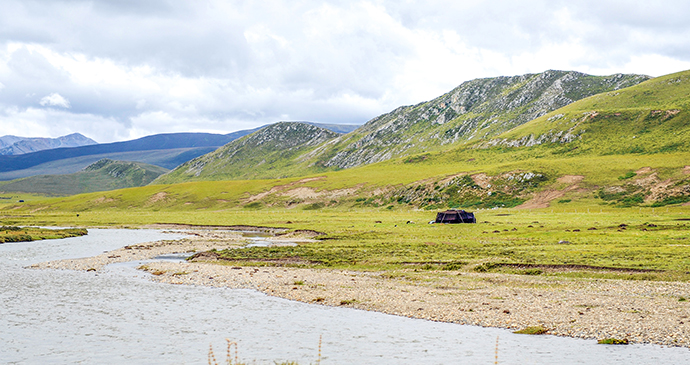 The grasslands of the Tibetan plateau are the reason for the nomads' annual migration © HelloRF Zcool, Shutterstock
Nomads are being rapidly settled across the Tibetan plateau, but pockets of pastoral nomadism survive. The best place to see traditional yak herding is the Kham region around Tagong and Litang, where you can make extended visits for several days, hiking or on horseback, and arrange homestays in traditional stone buildings.
Colourful festivals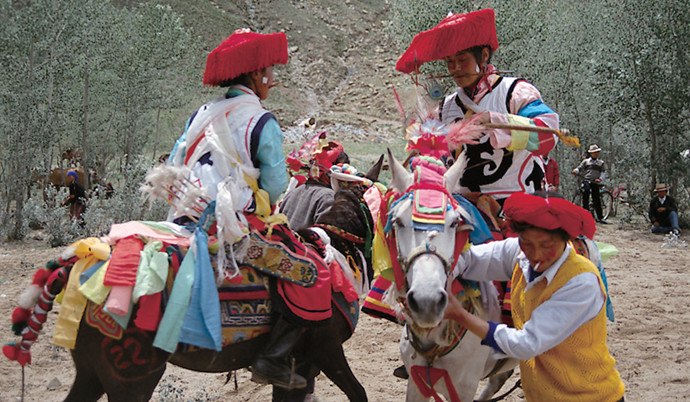 Both horse and rider are dressed extravagantly for horse-racing festivals © Michael Buckley
These follow the lunar calendar, and timing is unpredictable as they're often not announced. If you get a chance, go – festivals offer great people encounters. Summer (June to August) sees horse-racing fairs in Gyantse and other locations. However, Nagqu and Yushu horse-racing festivals both take place in a stadium, not on the grasslands. Litang horse-racing festival is among the most spectacular. Monasteries occasionally stage tanka-unfurling ceremonies or annual Cham dances.
---
Inspired to visit Tibet? Check out our guide for more information: