Written by Bradt Travel Guides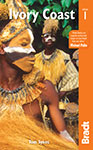 Having once been a byword for instability, Ivory Coast has well and truly re-opened to the world, and although it might not be on your travel bucket list, you might want to think again. The country is a stunner, with swathes of evergreen forest and cream-hued beaches. But it is its culture that is the jewel in its crown, with a music scene spanning everything from revolutionary coupé-decalé to freeform jazz and unique, elaborate dances.
Dancing, dancing everywhere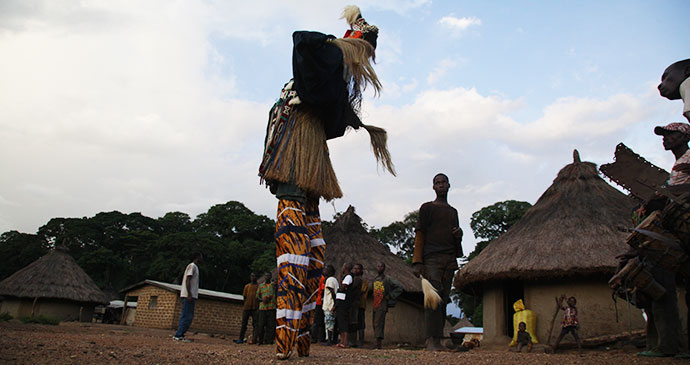 In the Dan village of Godufu, the stilt dance is performed to placate the spirits of ancestors © Alex Sebley
This has always been an essential means of self-expression in Ivory Coast, and is used to mark births, deaths, marriages, harvests, or any other key event. Those new to the country are often surprised at how readily stone-cold sober people will get up and dance with flamboyant abandon, not a hang-up in sight.
West Africa's cosmopolitan capital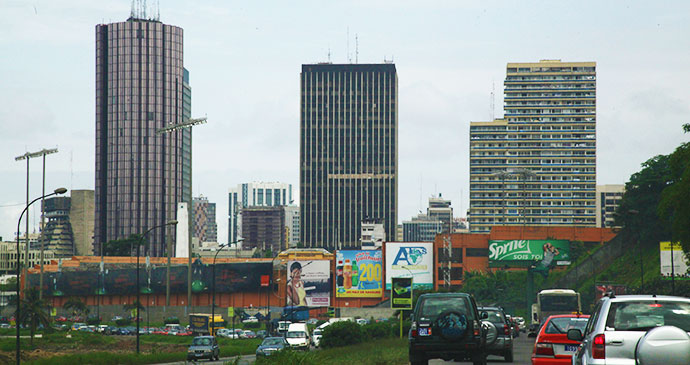 Le Plateau is the business hub of the country's financial capital © Alex Sebley
Green but built-up, calm yet exuberant, culturally diverse though socially united – somehow Abidjan manages to have it all ways, making it a West African one-off. Three times the size of London, Abidjan drapes Manhattan-like across the verdant islands and peninsulas of the lagoon and is a charmingly leafy city by most standards. The atmosphere on the streets is as laidback as the mood in the bars and clubs is ecstatic. Indeed, Abidjan has some of the best nightlife on the continent, whether you're looking for live reggae by the beach in Port-Bouët, experimental jazz in a smart Plateau wine bar, frenetic zouglou in a grungey open-air venue in Yopougon or the latest Afrobeat tracks spun by a strobe-zapped superstar DJ in the exclusive Life Star nightclub.
The town of a thousand mosques
Bondoukou is one of the most historically noteworthy sites in the north, home to a number of medieval minarets that have earned it this nickname. Dotted around the Koko, Bambarasso, Lomasso and Kamagaya quarters are not quite a thousand mosques, but a good dozen worth seeing nonetheless. Those from the early 20th century are a little cracked and off-white these days, although the minarets, cupolas and arched doorways are subtle and appealing. By far the most interesting place of worship is sited 22km northeast of Bondoukou in the village of Sorobango. Erected in the 17th century according to the inimitable Sudanic sensibility, it has russet clay and tree bark walls that must be renovated after every wet season and pyramidal pillars that, in the old days, would be crowned by an ostrich egg.
An evergreen wilderness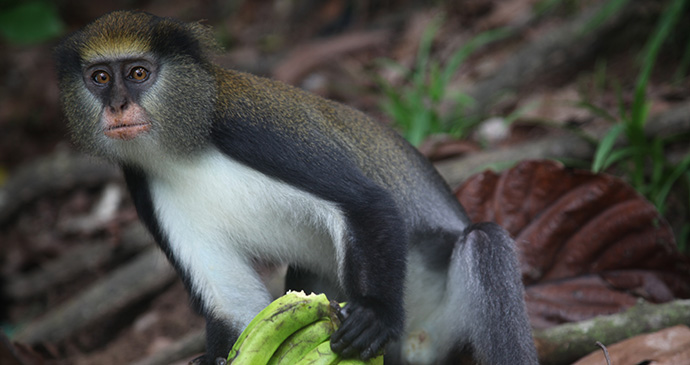 Chimps, red colobus and mangabey monkeys can be seen on guided walks through Taï National Park © Alex Sebley
The UNESCO-listed Taï National Park is one of the last swathes of primary evergreen forest in West Africa. Trek or kayak your way past ebony trees, glittering epiphytes clinging to cliffsides and evergreen-carpeted peaks and valleys, and look out for chimpanzees, crocodiles, pygmy hippos and 250 species of exotic bird.
The true Ivorian capital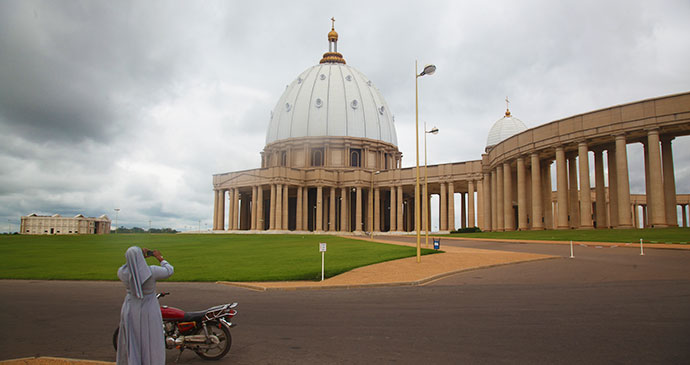 The Basilique de Notre Dame de la Paix is Yamoussoukro's poster child © Alex Sebley
The truly individual – and rather eccentric – capital city of Ivory Coast, Yamoussoukro was the birthplace of the first president of Ivory Coast, Félix Houphouët- Boigny, and is known for its crocodile-feeding rituals, vast marble peace foundation and the tallest Roman Catholic cathedral in the world.