Polly Rusyn is a freelance photographer that runs street photography workshops throughout Europe. Her work has been exhibited worldwide and published internationally.
Nori Jemil, author of photography handbook, The Travel Photographer's Way, talks to Polly about what makes street photography unique, how to decide on a subject and respecting people's privacy when capturing the perfect shot.
What makes street and reportage different to other forms of people photography, and why do you find it so interesting?
Street photography is candid and unstaged – the photographer simply observes real people behaving in authentic ways. I see the world as a moving jigsaw, and there are pictures everywhere. My job as a street photographer is to make the pieces fit!
People form part of the overall whole so, in my mind, they are part of the 'life' that is happening in front of me and not necessarily the sole reason for the photo. The goal is a well-composed image with great light and interesting content – the holy grail.
I find that for me the process of creating the final image is of equal importance to the image itself. I love that I can lose myself when I am making photographs. It really is a form of meditation, plus I get to walk and explore and travel! It grounds me, and it gives me joy.
How do you decide where and what to photograph?
I like to head to any location that attracts people; and the people I like to photograph are those that have a strong 'look' (clothing, hair or accessories) which makes them stand out.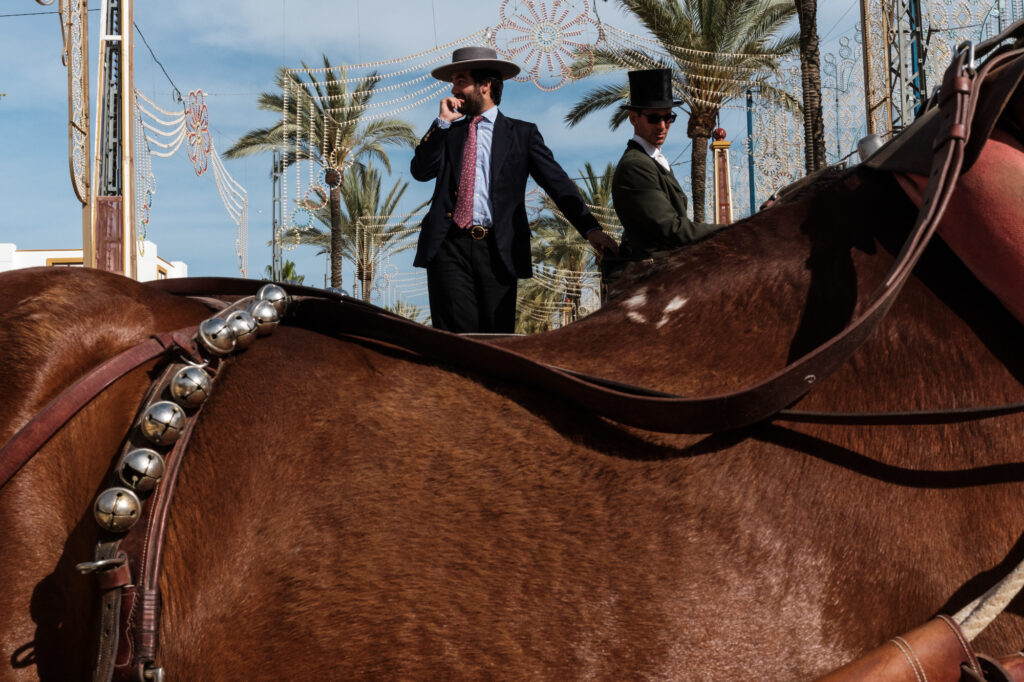 I also look for people who are animated – moving, gesticulating or doing something, although more static, less 'interesting' subjects are fine for when I'm working with silhouettes and shadows.
Do you ever take a photograph first, and ask for permission later?
I always take a photograph first, and never ask permission! As a street photographer I sometimes spend time in one spot with a scene in mind and wait for a human element, so I could photograph twenty people in ten minutes.
If I checked every photo and ran after every person to explain what I was doing, I would spend very little time actually making pictures! People will always act differently if they know they are being photographed, even if the photographer asks them to carry on as if they weren't there.
Do you have any special considerations when photographing in specific overseas locations, especially where people and buildings are concerned?
I respect privacy laws, and if they are very strict then I focus on anonymous subjects – this could mean photographing only visible 'fragments' of people (partly obscured by shade, random limbs, faces hidden etc), shadows, silhouettes, people as part of crowds etc. I avoid any government or military buildings, but most of the architecture I photograph around is designed to attract tourists.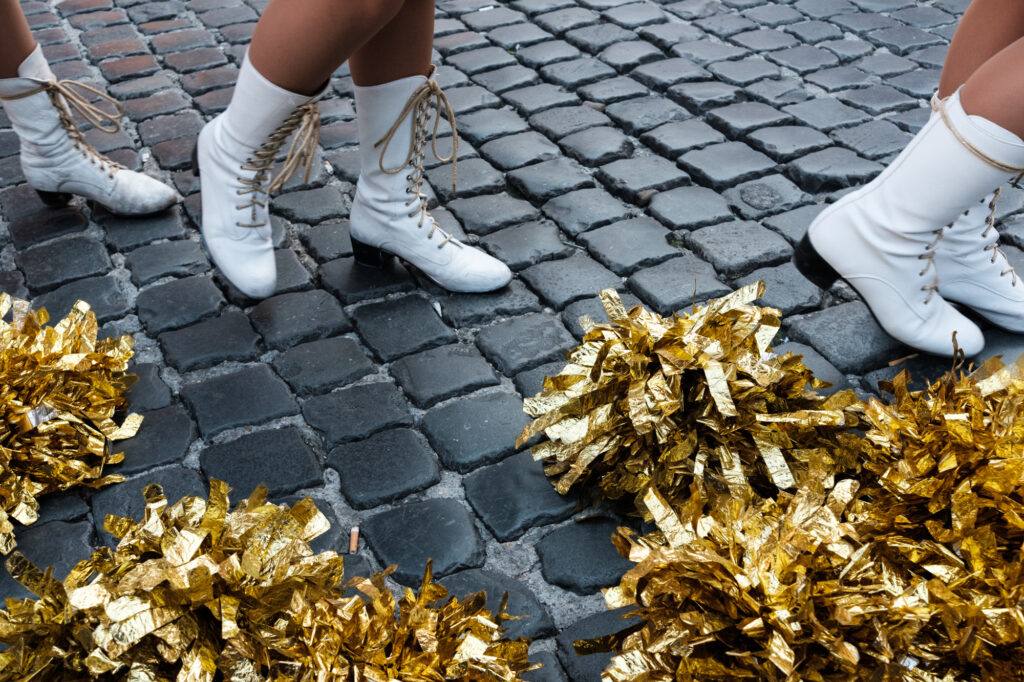 Also, with regards to people, I'm guided by my personal ethics in that I won't share pictures of people that make them look bad, or possibly incriminate them in some way if they are recognisable. Basically, I believe in being kind to the people who find themselves in my pictures!
What would be your advice to an inexperienced photographer who wants to photograph urban environments or street scenes?
Start by looking for interesting light, geometric shapes or colourful backgrounds. Figure out the best angle and point of view by trying out different ones, not worrying about including any human element until you get something that looks good without.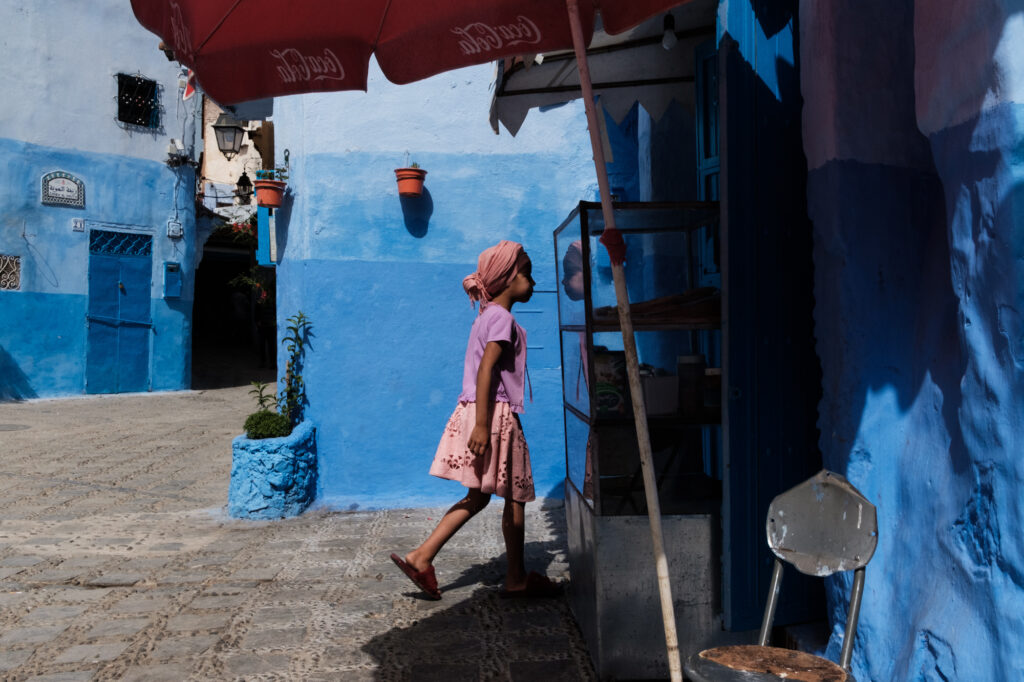 Then plant yourself and be patient, and wait for one of more people to enter the scene. This is known as 'fishing' in street photography, and is a great way for beginners to get started making images in an urban environment. My other bit of advice would be to join me on a workshop!
About Polly Rusyn
Polly Rusyn is a freelance photographer and Official Fujifilm x-Photographer. Aside from her commercial work, she runs street photography workshops in Europe with The Photo Weekender and she has spoken at events like the National Geographic Traveller Masterclasses in London. To see more of her work, you can head to her website.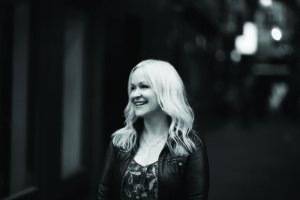 More photography tips
For more on getting the best out of your travel photography, check out Nori Jemil's new book: